Aspen, Colorado is a winter wonderland that draws visitors from all over the world. The town is nestled in the Rocky Mountains and is known for its world-class ski resorts, stunning natural beauty, and vibrant nightlife scene.
Visitors to Aspen can enjoy a range of activities, from skiing and snowboarding to snowshoeing and ice skating.
Here are the best things to do in Aspen:
---
1. Experience Luxury at the St. Regis Aspen Resort
If you're looking for a truly luxurious experience in Aspen, look no further than the St. Regis Aspen Resort.
This five-star hotel is located at the base of Aspen Mountain and offers stunning views of the surrounding peaks. The hotel features a range of amenities, including a spa, fitness center, and multiple dining options. Guests can also take advantage of the hotel's ski-in/ski-out access to Aspen Mountain.
>>BOOK HERE<<
---
2. Embrace Adventure with Aspen Snowmass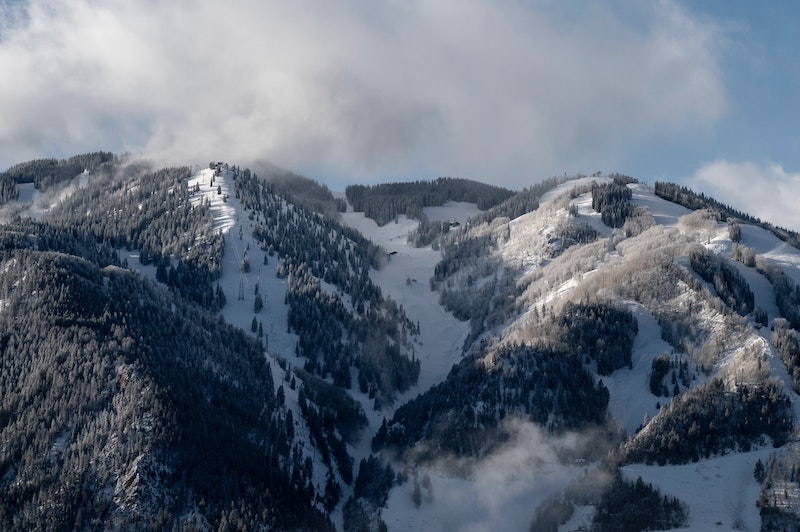 Aspen Snowmass is one of the most popular ski resorts in the world, and for good reason. The resort features four mountains with over 5,500 acres of terrain, making it the perfect destination for skiers and snowboarders of all skill levels.
But skiing and snowboarding aren't the only activities available at Aspen Snowmass. The resort also offers snowshoeing, cross-country skiing, and even hot air balloon rides.
---
3. Discover Aspen's Art Scene
Aspen is known for its stunning natural beauty, but the town also has a thriving art scene.
The Aspen Art Museum features contemporary art exhibitions and programs, while the Red Brick Center for the Arts offers classes and workshops in a range of disciplines. Visitors can also explore the town's galleries and attend art events and festivals throughout the year.
---
4. Indulge in Culinary Delights
Aspen is home to a range of world-class restaurants that offer a variety of cuisines.
From classic steakhouse fare at Steakhouse No. 316 to innovative New American cuisine at Element 47, there's something for every palate in Aspen.
And if you're looking for something a bit more casual, the town also has plenty of options for pizza, burgers, and pub fare.
---
5. Enjoying the Nightlife in Aspen, Colorado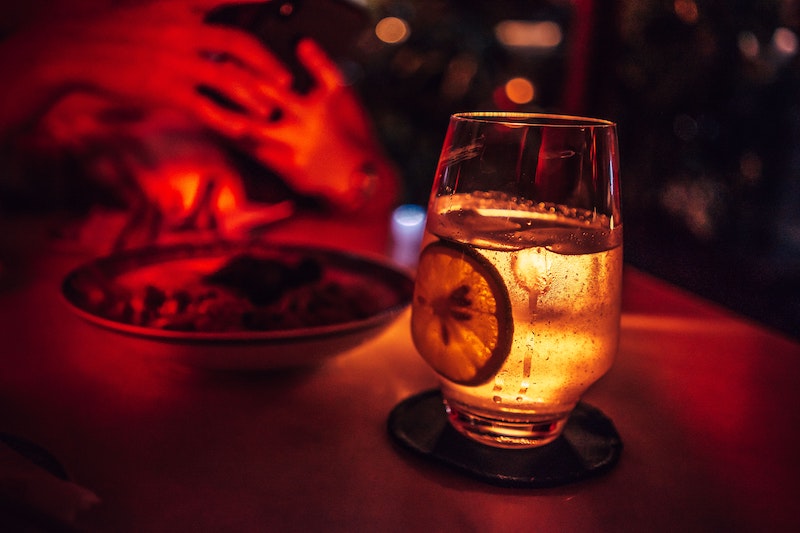 Aspen's nightlife scene is just as vibrant as its daytime activities. From historic bars like the J-Bar at the Hotel Jerome to lively dance clubs like Escobar, there's something for everyone in Aspen. And if you're looking for a more low-key experience, check out Hooch Craft Cocktail Bar.
J-Bar
One of the most iconic places to enjoy the nightlife in Aspen is the J-Bar at the Hotel Jerome. This historic hotel has been a fixture in Aspen since 1889, and the J-Bar has been a popular gathering spot for locals and visitors alike for decades.
The atmosphere is cozy and inviting, with dark wood paneling and comfortable leather chairs. The J-Bar is known for its cocktails, especially the famous Aspen Crud, a milkshake-like drink that packs a serious punch.
Red Onion
Another classic spot in Aspen is the Red Onion. This historic bar and restaurant have been around since 1892, and it's still one of the best places in town to grab a drink and a bite to eat.
The Red Onion is a bit more casual than the Hotel Jerome, with a laid-back atmosphere and a menu of pub favorites like burgers and nachos. The bar is also known for its live music, with local bands and touring acts taking the stage most nights of the week.
Caribou Club
For those looking for a more upscale experience, the Caribou Club is the place to be.
This private club has been a fixture in Aspen for over 20 years, and it's a favorite spot of the rich and famous. The Caribou Club is known for its exclusivity, with a strict dress code and a membership requirement.
But for those lucky enough to get in, the club offers an unforgettable experience, with live music, dancing, and top-notch cocktails and cuisine.
Escobar
If you're looking for a lively dance club experience, check out Escobar. This popular club is located in the heart of downtown Aspen and is known for its high-energy atmosphere and top-notch DJs.
The club has a sleek, modern design and a state-of-the-art sound system, making it a great spot for dancing the night away. And if you need a break from the dance floor, head to the outdoor patio for a breath of fresh air and stunning views of Aspen Mountain.
Belly Up
Another popular club in Aspen is Belly Up. This intimate venue hosts a variety of live music acts, from up-and-coming indie bands to established acts like Widespread Panic and Snoop Dogg.
The club has a relaxed atmosphere and a diverse crowd, with locals and visitors of all ages coming together to enjoy the music. And if you're feeling hungry, Belly Up has a menu of tasty bites to keep you fueled throughout the night.
Hooch Craft Cocktail Bar
For those looking for a more low-key experience, check out Hooch Craft Cocktail Bar. This cozy bar has a vintage vibe, with retro decor and classic cocktails served up by expert mixologists. The atmosphere is intimate and inviting, with a fireplace and comfortable seating that make it the perfect spot for a date night or a night out with friends. And if you're feeling adventurous, ask the bartenders to create a custom cocktail just for you.
No matter what kind of nightlife experience you're looking for, Aspen has something to offer. From historic bars and cozy cocktail lounges to lively dance clubs and intimate music venues, Aspen's nightlife scene is as diverse as it is vibrant. And with stunning mountain views and a laid-back atmosphere, there's no better place to enjoy a night out on the town than Aspen, Colorado.
---
6. Travel in Style with a Limo Service in Aspen
After a long day of skiing or exploring, the last thing you want to worry about is transportation. That's where a limo service in Aspen comes in.
A professional limo service can provide you with a carefree and reliable means of transportation around town, whether you're headed to a restaurant, a bar, or your hotel.
Plus, with a limo service, you can travel in style and comfort, making your Aspen experience even more memorable.
---
Related posts
A USEFUL GUIDE FOR THE ROMANTIC: 10 DREAMY DATE IDEAS FOR COUPLES IN CALIFORNIA
TOURING THE ICONIC LANDMARKS OF DALLAS
A FAMILY-FRIENDLY WEEKEND IN DC: THE ZOO, MUSEUMS, AND MORE
14 BEST THINGS TO DO IN SAN FRANCISCO [FULL GUIDE]