ARE YOU DUE FOR HOLIDAY? THINKING ABOUT BRISBANE? IS BRISBANE WORTH A VISIT?
We all need a break from the hustle and bustle of ordinary life after a while.
Between your job, family and other responsibilities, taking time off once or twice a year is almost a ticket to safeguarding your sanity and peace of mind. Even a week away from your home city is enough to replenish your soul, recharge your batteries and rejuvenate your mind.
After some much-needed time away, you'll be sure to return to your regular life full of energy. You'll be ready to take on new challenges.
And a trip to Brisbane in Queensland, Australia, is an excellent choice for any holiday. With its warm weather, great eats, bustling nightlife, and plenty of tourist attractions, Brisbane is well worth a visit. But what exactly is there to do in Brisbane?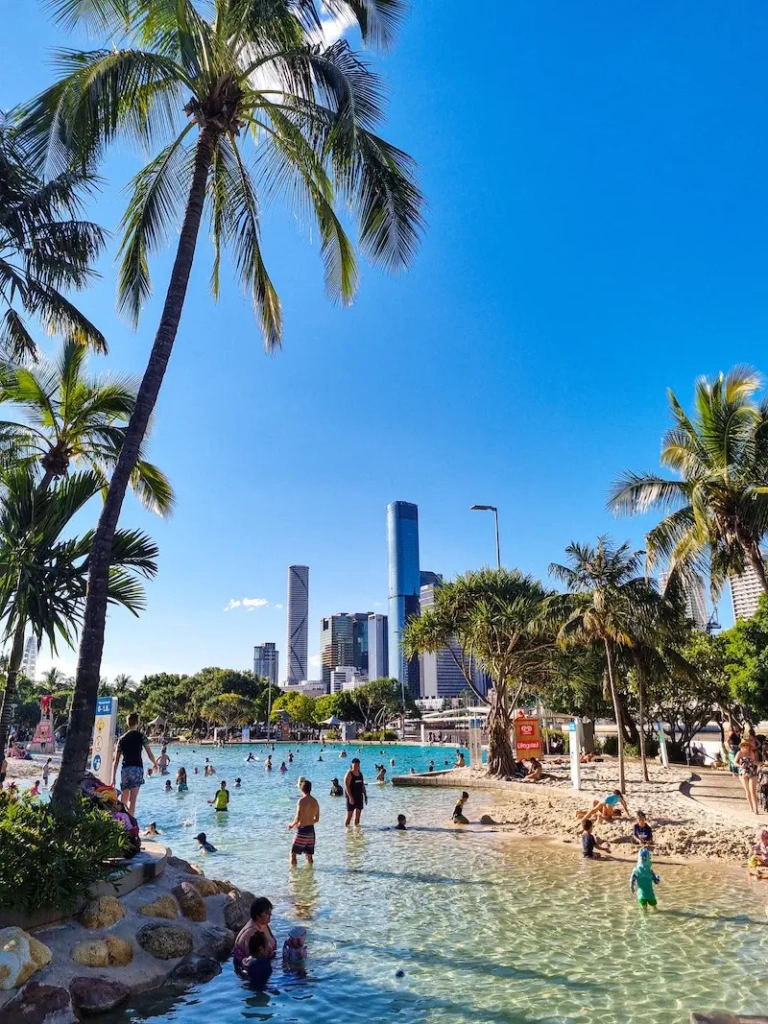 This helpful article will share the best of Brisbane, and you'll learn the top eight things to do in Queensland's jewel capital city.
So get ready to book your flights and start looking into accommodation in Brisbane. Your next travel destination has more or less already been set in stone.
Read on to see why Brisbane should be next on your travel to-do list.
---
WHAT TO DO IN BRISBANE?
1. Visit the Gallery of Modern Art
Located in Brisbane, across two riverside buildings in the city's South Bank precinct, the Gallery of Modern Art or GOMA, is an excellent place to visit to soak up some fantastic modern art. It is actually one of the most significant contemporary art museums in Australia.
Why? Because GOMA displays a diverse range of international and Australian art exhibitions, making this a must-visit for any fans of Indigenous and contemporary Australian artists.
For those looking to make a full day out of their visit to GOMA, consider enjoying a nice breakfast or lunch at one of the gallery's neighbouring cafes so that you've got plenty of fuel for all your browsing and art appreciation activities.
---
2. Hit the Town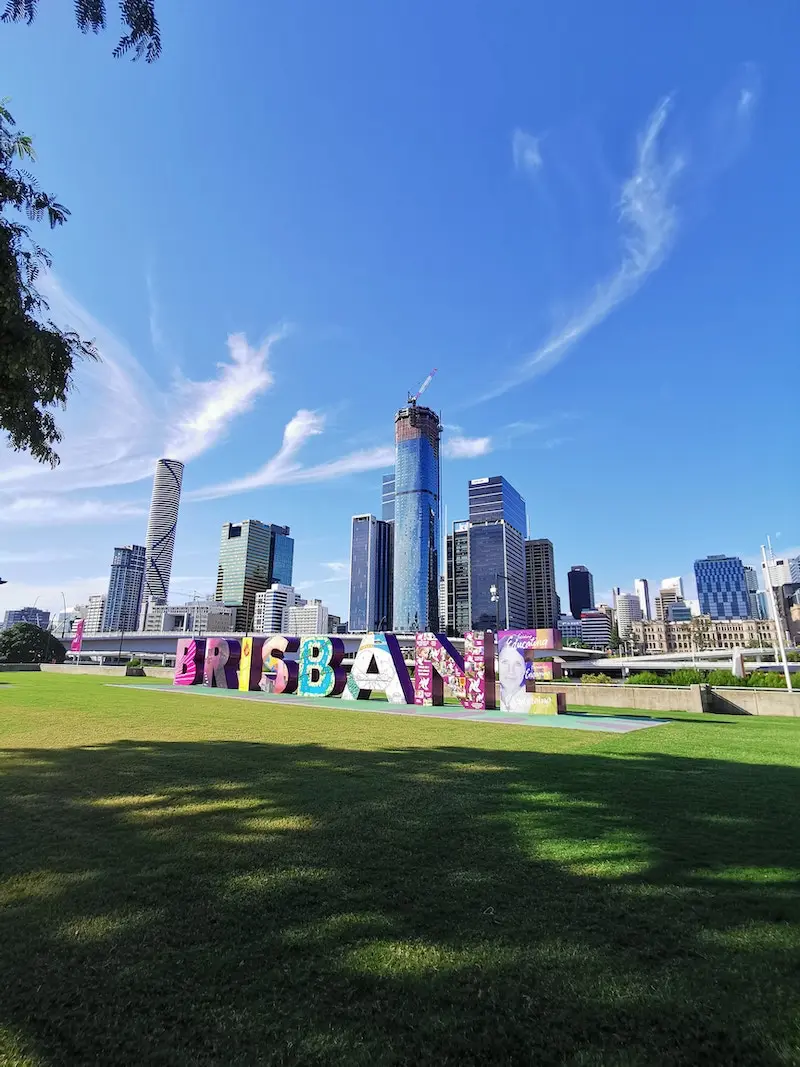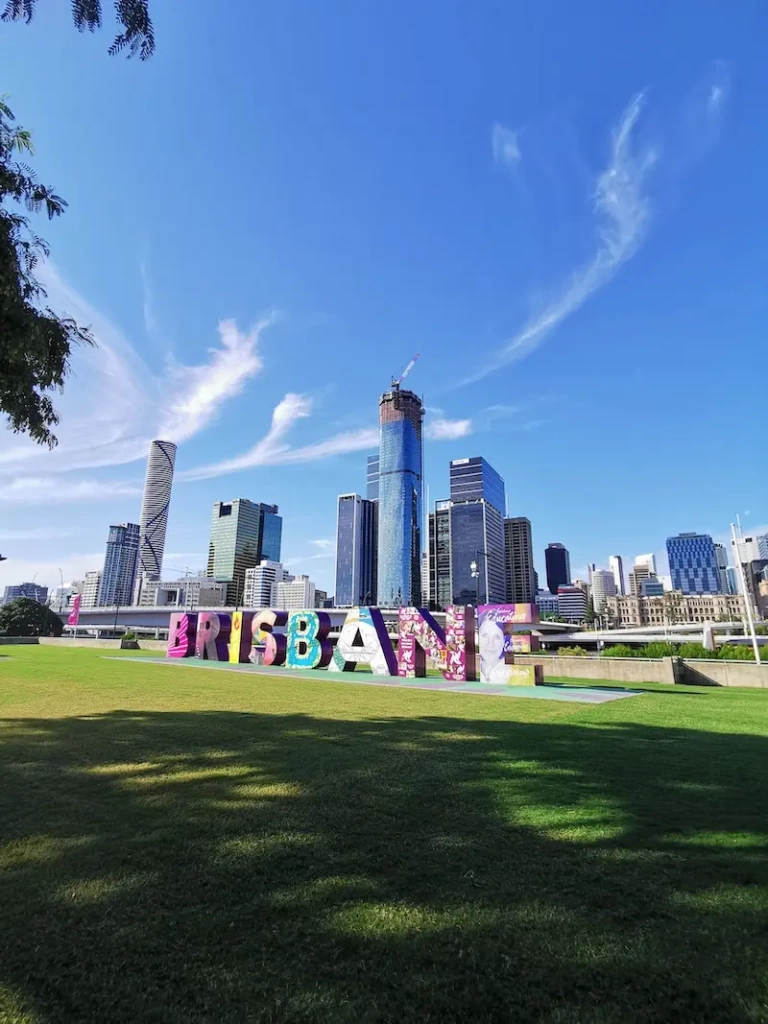 As we briefly mentioned, Brisbane has a thriving nightlife scene, with a wide variety of bars, clubs and live music venues to explore well into the evening.
The precincts of Fortitude Valley and Brisbane's West End are among some of the city's more eclectic and party-positive local hotspots. 
Summa House is a top club that offers day parties and delicious cocktails. Once the sun sets, the club takes it up a notch. The dance floor is packed, and the outdoor area goes off virtually every weekend night.
If you're ready for an afterparty, Kickons in the Valley is the place to be, with a ball pit and free entry before 11pm. Remember to stay hydrated and party safe to avoid a nasty hangover in the morning. 
---
3. Visit the Queensland Museum

Located in the South Bank, the Queensland Museum offers exciting, interactive exhibitions that revolve around science, tech and culture. Visitors can also enjoy a range of dinosaur fossils and other natural history displays that are guaranteed to be enriching for both kids and adults alike.
Whilst general entry to the museum is free, some special exhibitions may require a small fee. Be sure to check ticket pricing and have a look over the museum's upcoming exhibitions and other calendar events online to plan your trip around any exciting happenings at this particular fun-ducational attraction.
---
4. Explore the Roma Street Parkland
If you love a good botanical garden or two, then this next attraction is sure to make a delightful addition to your itinerary.
This verdant parkland in the middle of the city features lush botanical gardens, small, picturesque waterfalls and a decent variety of picnic and BBQ spots for families or couples looking for a space to unwind.
It's the perfect place to pack a lunch and some drinks and enjoy a lazy afternoon grazing picnic. 
And after a good feed, you can go for a refreshing walk along Roma Street's many winding pathways. Be sure to bring your camera as these parklands are filled with picturesque photo ops!
---
5. Enjoy Food and Drink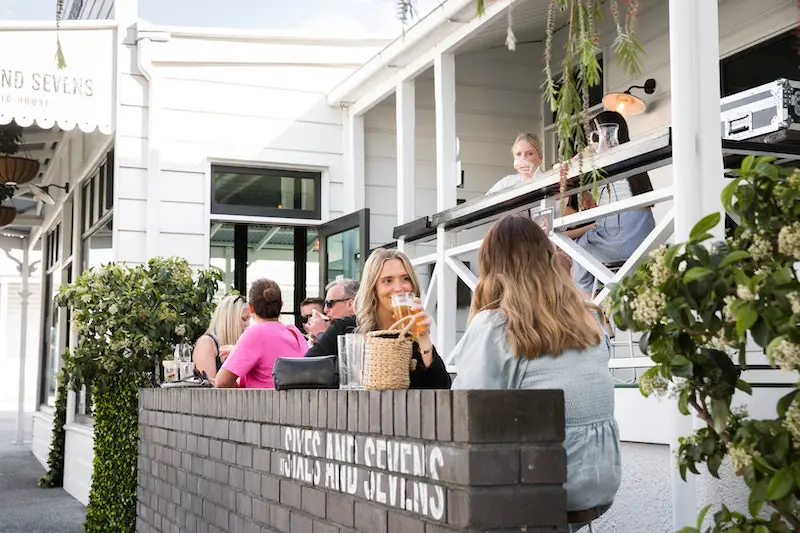 Brisbane is home to a variety of excellent restaurants, cafes and eateries. There are plenty of fine dining experiences to choose from, so even the most discerning foodies won't be disappointed.
If you're into Thai, Same Same is the place to be. This sleek venue offers modern Thai cuisine with a serious attitude. 
Suppose you have special dietary requirements or prefer plant-based food. In that case, Rogue Bistro is a must-visit, offering a wide variety of food that caters to all diets. Be sure to book your table nice and early if possible, however, as this popular eatery fills up fast on the weekends.
And where should you go if you're after a delicious spot of brunch?
If you're planning to stay in or around Brisbane's West End, then Lokal + Co may just be your local cafe and brunch spot. Enjoy this little cafe's extensive Nordic-inspired menu, which includes all your Aussie cafe favourites as well as Asian-inspired cuisines and Nordic classics like fresh salmon gravlax.
---
6. Visit the Lone Pine Koala Sanctuary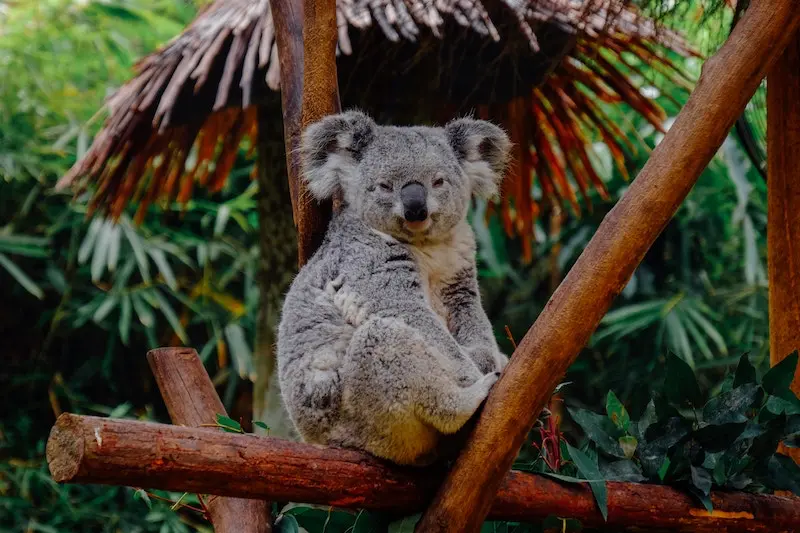 Here's another one for families travelling with young kids, or even just those who love to get up close and personal with Australian wildlife. Located in the adorably named suburb of Fig Tree Pocket that can be found along the river to the west of Brisbane, the Lone Pine Koala Sanctuary is actually the perfect day trip for any tourists staying in the city centre.
Here, you can get acquainted with Australia's most beloved furry critter, as well as learning a little bit more about Queensland's rich biodiversity and how you can do your bit to protect Australian habitats. 
You can access the Lone Pine Koala Sanctuary by car, by bus, or even arrive by ferry along the river for added fun. We recommend allocating a whole day for exploring the sanctuary and its greater surroundings.
There is a cafe and other eateries around the sanctuary so sorting out lunch or dinner for the family should be no issue.
---
7. Play on the Water at Lake Somerset
Located under an hour's drive from Brisbane, Lake Somerset is a gorgeous expanse of crisp, calm waters that are ideal for water sports lovers. Lake Somerset presents the perfect place to jet ski, or even wakeboard if you're into that.
The lake allows both motorised and non-motorised boats, so you can feel free to go at full speed or just enjoy a serene kayak trip across its relatively still waters. 
Or if you want an even more tranquil experience, just relax on its shores with a picnic and some drinks. This place is inviting enough that even stepping into the shallows will be sure to delight.
---
8. Visit or Climb the Story Bridge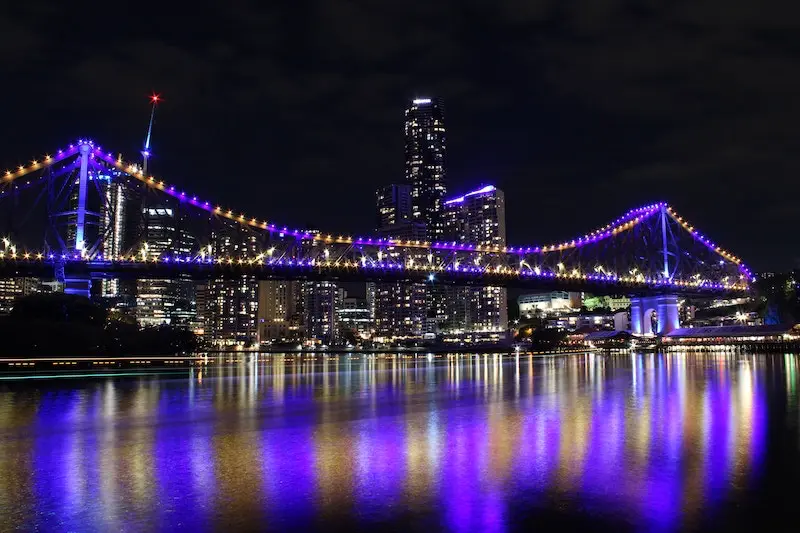 Spanning the flowing Brisbane River, Story Bridge is a massive part of the city's history and one of the top destinations that should be on your Brisbane tourism list. In fact, you may even find yourself driving across the bridge during your first day in Brisbane, especially if you're driving over from Brisbane Airport.
Keep in mind that as Story Bridge is a major thoroughfare, it can be pretty busy during peak hour traffic. We recommend visiting the bridge during the middle of the day, just so you can still get a taste of the hubbub and traffic without it being too distracting. You can even strap on a harness and climb it if you're into thrill-seeking.
Yes, it's no Sydney Harbour Bridge, but you'll get some pretty amazing views of the city from the top.
---
BRISBANE: A Must-See City – Conclusion
This informative article has shared the top eight things to do in Brisbane.
You simply must tick these off your list before you leave the city. Of course, there is plenty more to see and do in this amazing city, so do your own research to ensure that your itinerary is packed full of fun things to see and do across the greater Brisbane region.
---
Related Posts
BEST THINGS TO SEE IN MELBOURNE
EXPLORE THE BEST SPOTS ON THE GREAT OCEAN ROAD
10 BEST SPOTS TO VISIT IN SYDNEY