WHAT TO DO IN HAMILTON ISLAND? BEST PLACES TO VISIT IN HAMILTON ISLAND?
As one of Queensland's premier tourist destinations in Australia, the idyllic Hamilton Island has plenty to offer for travelers of all shapes and stripes.
Whether you're traveling with your partner or have the whole family in tow, you'd be surprised by just how many unforgettable experiences are ready and waiting for you at this picture-perfect island destination amidst the Great Barrier Reef.
So if you're looking to book your flights, Hamilton Island accommodation, and look up a range of catamarans in time for your summer adventures sailing the Coral Sea, let us help you effortlessly fill your trip itinerary too.
Read on to help you and your family make the most of your time on this leafy, sunkissed island and its surrounding azure waters and coral reefs.
---
Take in the sun, sand, and breathtaking sea views
No matter where you may be staying on the island, you'll be sure to be surrounded by truly mesmerising views of the aquamarine expanse that is the Coral Sea. That's why your Hamilton Island trip itinerary should ideally be padded out with plenty of time to just do nothing in particular aside from visiting the island's pristine beaches, and taking in all the beautiful surroundings.
Be sure to take full advantage of any beaches that you may have easy access to through your selected accommodation.
For instance, if you'll be staying at the Whitsunday Apartments on Hamilton Island, the island's Catseye Beach and accompanying Hamilton Island Reef will be just a hop, skip, and a jump away from your room. It's not every day that you'll be within walking distance to one of Australia's most beautiful beaches, so spending as much time as you can exploring all your closest coastal haunts will be a fantastic way of making the most of your time on the island.
---
Hike through tropical rainforests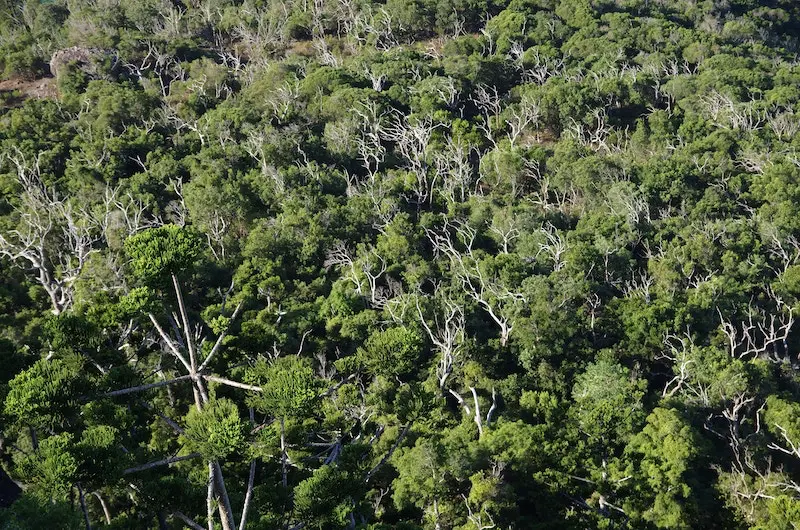 Alongside being home to many awesome beaches, Hamilton Island is also covered in lush, tropical rainforests, making it a superb holiday destination for avid hikers. There are about ten different bush and walking trails of varying elevation and difficulty to keep you occupied during your stay on the island. This means that if you're staying for four or five days, you could literally start and finish each day on the island with a nice hike.
Be sure to read up on the trails you'd like to explore before heading out, however! You'll want to make sure that you have plenty of water and some snacks like trail mix to sustain you during your walk.
On top of bringing sustenance, all Hamilton Island hikers should also be sure to pack a brimmed hat and sleeved clothing for sun protection, SPF 50+ sunscreen, insect repellant, and sensible walking shoes or hiking boots to reduce your chances of slipping or injuring yourself. Never set out on any trails alone and with no means of communicating with others. 
---
Swim, snorkel, sail, or go scuba diving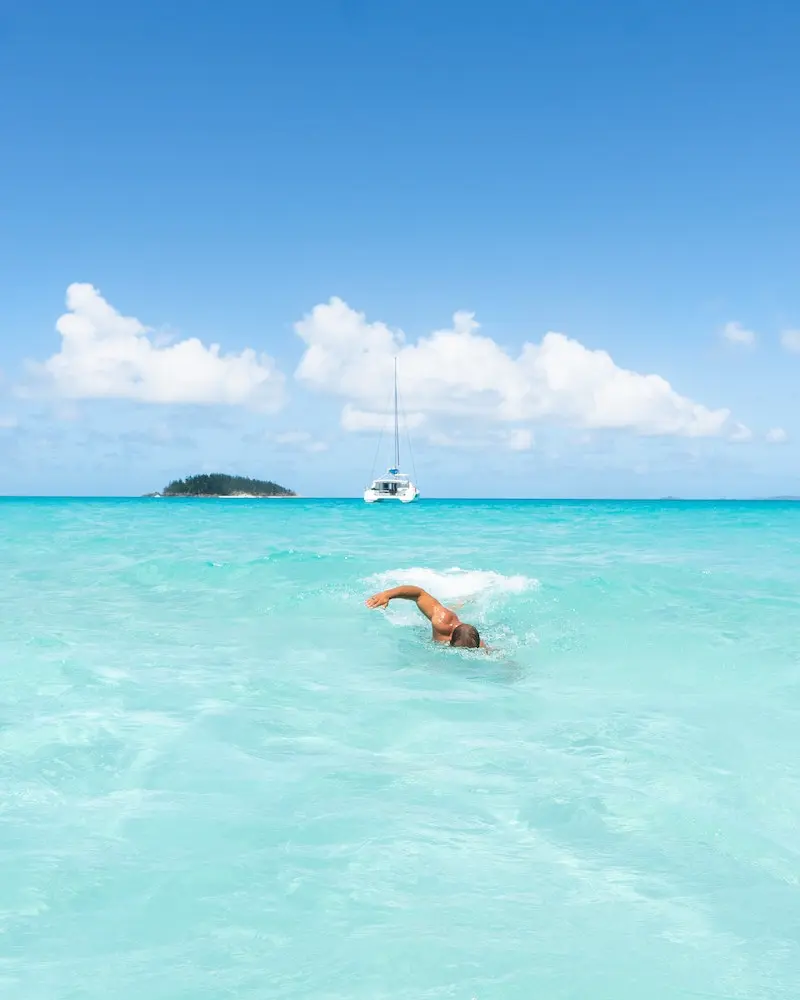 Of course, a trip to the Whitsundays would be incomplete without swimming through the scintillatingly blue waters that surround all the islands themselves. And with the Great Barrier Reef just a quick boat trip from Hamilton Island, you'd sorely regret not fitting a reef tour into your trip itinerary too!
Going swimming, snorkelling, or even just scuba diving in the Whitsundays is also easier than you may think. Alongside beaches and bays that are easily accessible via foot, island visitors can also take full advantage of snorkelling and scuba tour providers. These guides allow island visitors to travel across the Coral Sea in order to get seriously up close and personal with some of the reef's most elusive marine life.
You may even opt to rent your own catamaran for an independent sailing adventure. This will allow you to chart your own course and explore the coral reefs at your own leisure. And if you're travelling during whale watching season, you may even be able to spot a few humpback whale tails during your sailing expedition.
Get ready to swim with some sea turtles, or capture some truly otherworldly shots of tropical fish flitting past your toes. You may even be lucky enough to spot a few little manta rays or perhaps even some friendly bottlenose dolphins on the horizon.
---
Do some whale watching
Speaking of 'elusive marine life', did you know that the Whitsundays are actually along the migration trail for humpbacks and other migratory whale species like the dwarf minke whale? That means that from June to September every year, Hamilton Island visitors may actually be able to spot the unmistakable sight of elegant whale fins breaking through the gentle surf of the Coral Sea.
Whale watching is simply an absolute must when planning a trip to Hamilton Island. Whilst it can be easier to spot whales or perhaps even experience an encounter with some of these friendly giants by booking a boat trip out to the reef, you don't even need to head out on the open water in order to spot some whale tails.
In fact, some travellers and residents alike have revealed that hiking up to lookout points early in the morning can help visitors easily spot some whales across the ocean's endless horizon. Just be sure to bring a low-light camera so that you can capture some of these shots to take home with you. 
Face your fears with a serene skydive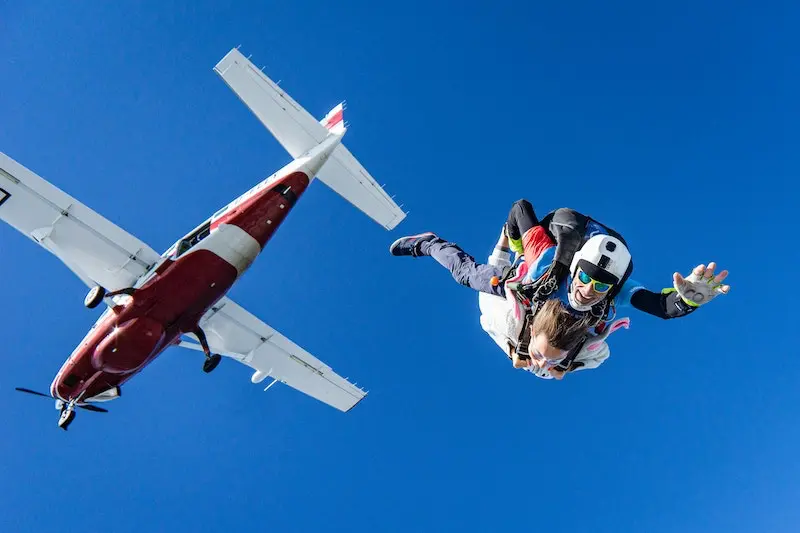 Although Australia truly has no shortage of jaw-dropping places to go skydiving, there's arguably nowhere better to jump out of a plane than over the Coral Sea.
Even just being able to take in a bird's eye view of the stunning Great Barrier Reef as it stretches out in all directions is reason enough to book your first-ever skydiving experience in and around Hamilton Island and the wider Whitsundays. Trust us, those immense views of the brilliant azure waters below you is something you won't be able to forget anytime soon. 
If you're interested in booking your very own skydiving experience over the Coral Sea, the best place to visit would be Airlie Beach on the mainland. There is a selection of businesses offering skydiving experiences from Airlie to Shute Harbour, so any uber-adventurous island travellers should find no issues with securing themselves a skydive either before or after their time on Hamilton Island. 
---
In Conclusion about the best things to do on Hamilton Island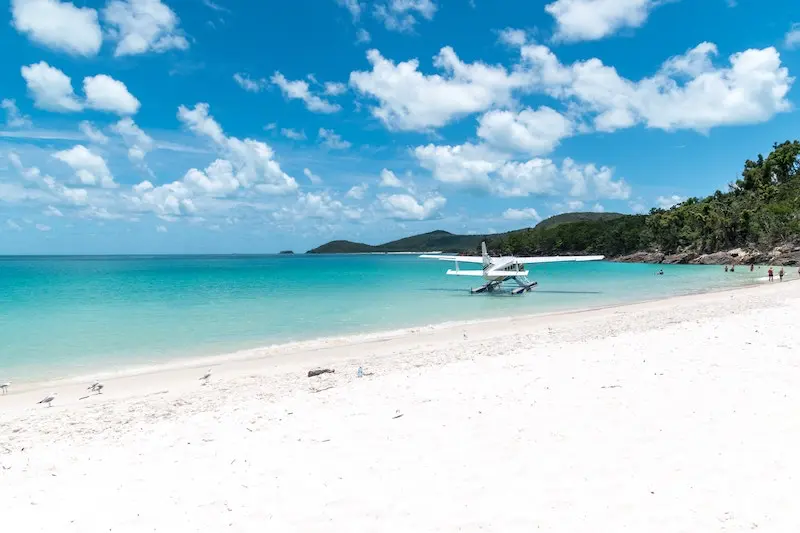 As you can see, there's an abundance of things to see, do, and experience for virtually all types of travellers visiting Hamilton Island.
Whether you're an adventurer, a sunbather, an animal whisperer, or a bonafide daredevil, a trip to Hamilton and the wider Whitsundays is sure to provide plenty of opportunities for enrichment, escape, and admiration of Australia's gorgeous natural landscape.
So what are you waiting for? Book your tickets to Hamilton Island now so that you can spend this summer in one of Australia's most breathtaking holiday destinations.
---
RELATED POSTS
BEST THINGS TO SEE IN MELBOURNE
EXPLORE THE BEST SPOTS ON THE GREAT OCEAN ROAD
10 BEST SPOTS TO VISIT IN SYDNEY
9 BEST FAMILY HIKING TRAILS IN JINDABYNE, AUSTRALIA
BEST OF BRISBANE: TOP 8 THINGS TO DO IN QUEENSLAND'S CAPITAL CITY