IS TANZANIA A GOOD PLACE FOR HONEYMOON? WHERE TO STAY IN TANZANIA FOR A HONEYMOON?
Tanzania is an incredible destination for a luxury honeymoon. There are very few spots for couples and honeymooners where they can experience the density of wildlife and get the services and attention that spell luxury.
"Tanzania is the perfect honeymoon destination"
Tanzania safari holidays offer a unique and unparalleled experience for honeymooners who are in search of absolute romance and incredible adventure.
A Tanzanian safari is the right way to start your honeymoon and celebrate your marriage in luxurious camps and lodges that offer the best experience possible.
Here is a teaser of what to expect during a trip to Tanzania
Here is a full guide on how to plan a honeymoon in Tanzania:
---
Tanzania offers unparalleled experiences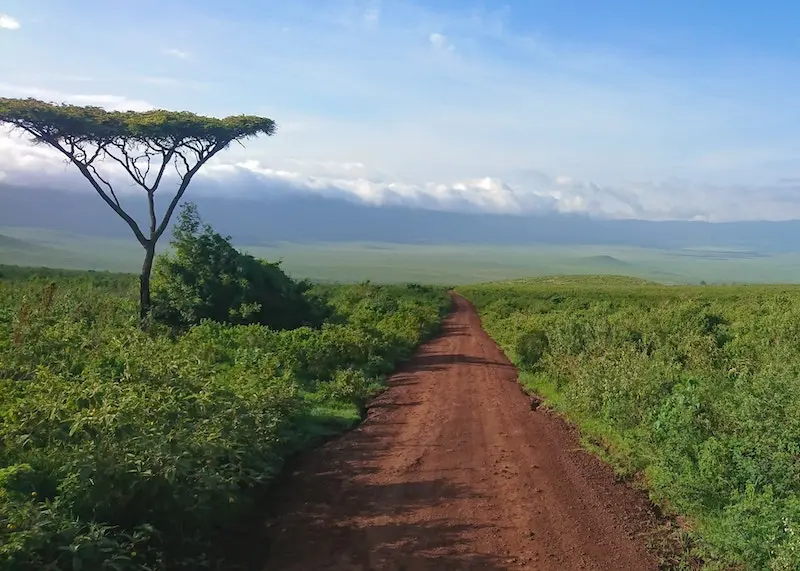 Tanzania is one of the few spots that can blend luxury, adventure, and romance for couples who seek intimacy as well as adventure.
There are countless luxury lodges and camping sites across the vast Serengeti against the majestic Mount Kilimanjaro. Some of the most popular routes include Lake Manyara, Arusha, the Serengeti, Ngorongoro Crater, and Zanzibar.
Ample flight connections mean you can reach multiple regions and cover different spots easily and comfortably.
---
Best things to see during your honeymoon in Tanzania
While there are plenty of locations and sites with luxury-tented camps and lodges across Tanzania, a few spots excel in terms of lodging options and luxury.
1. Serengeti National Park
You can pick the Serengeti National Park for your luxury honeymoon and get to stay in lavish tented camps.
Enjoy looking at the incredible diversity of wildlife and the world-renowned Great Migration in Serengeti. Only in Serengeti can you witness the African savannah right from the front-row seats and observe the beauty of the wildlife without compromising on comfort.
OUR HOTEL PICK AT SERENGETI: Meliá Serengeti Lodge
The Meliá Serengeti Lodge is a premium safari lodge situated in the heart of the iconic Serengeti National Park. Designed to offer an authentic yet lavish safari experience, the lodge seamlessly blends modern comforts with the untamed beauty of the African savannah.
>> BOOK HERE
---
2. Ngorongoro Crater
Visit Ngorongoro Crater, well known for its outstanding wildlife and spectacular scenery.
Make some lasting honeymoon memories by taking hot air balloon safaris, planning thrilling game drives, or enjoying candlelit dinners under the stars in your luxury camp.
The Ngorongoro Conservation Area is referred to as the "Garden of Eden," and one enjoys a unique safari experience within the lush landscapes of the crater. Stay in luxury lodges, relax in one of the beach properties, or take boat trips for a fascinating day of exploring.
---
3. The Southern Region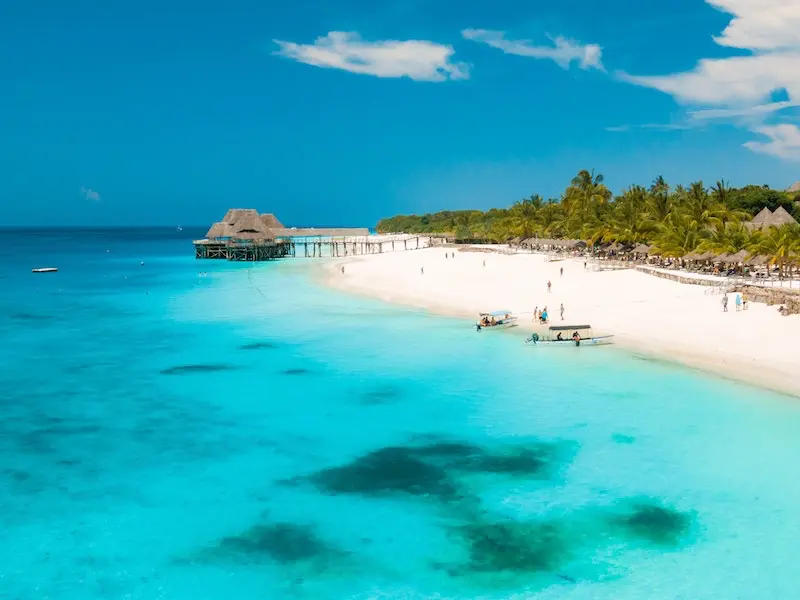 Embark on an African honeymoon that offers something truly adventurous, and yet, surprisingly, the Robinson Crusoe beach getaway in the southern regions of Tanzania is both remote and luxurious.
The fly-in safari covers the Nyerere National Park and Ruaha National Park, which are famous for their isolation and wilderness. One can plan the most exclusive private safari on Pemba Island and stay in luxury camps tailored to suit you in Zanzibar. Enjoy fishing or boating along with game drives.
Look forward to a fun-filled and relaxing honeymoon.
---
4. Tarangire National Park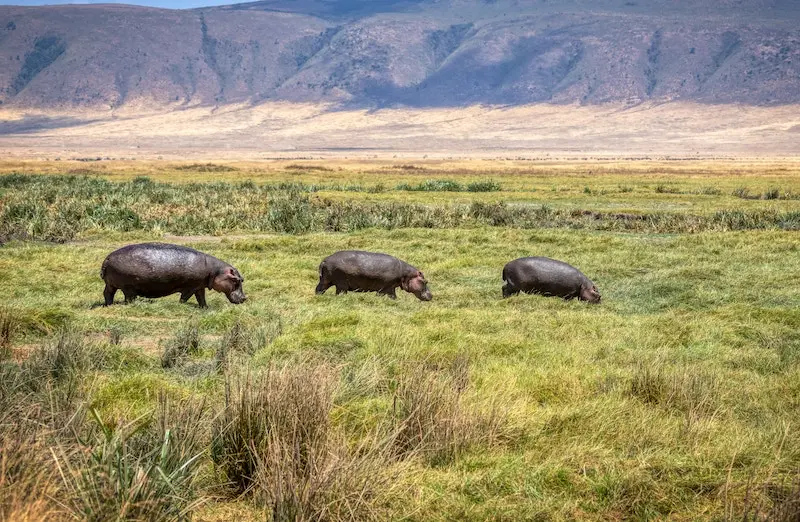 Tarangire National Park is another hot favorite among couples and honeymooners because you get to relax in gorgeous surroundings and in complete comfort.
You get to stay in lodges and tented camps in the national parks in the major towns, surrounded by wildlife. Tarangire offers a quieter safari experience in the iconic baobab trees teeming with abundant elephant herds.
---
5. Selous Game Reserve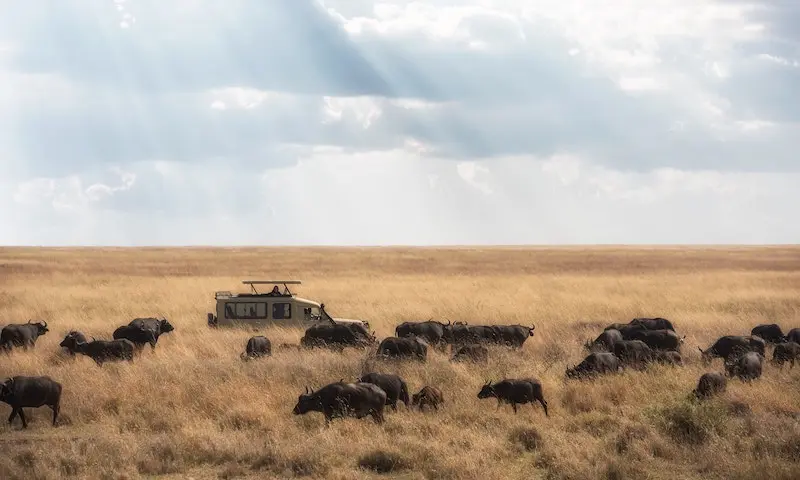 Couples looking for a more off-the-beaten-path experience should head for the Selous Game Reserve, where they can get the best of both worlds.
One is just minutes away from the best game viewing area of the park and Ruaha's vast valley, abundant with vegetation and wildlife. The room design of the lodges and camps is made particularly attractive to couples who can enjoy the cozy bedrooms as well as the open-air wilderness experience.
---
The above locations, with their diverse ecosystems and vast wilderness, offer amazing experiences for your honeymoon.
You can look forward to an exclusive safari adventure and an intimate atmosphere in your private luxurious accommodations.
Just plan your honeymoon trip carefully and craft an itinerary that can truly immerse you in the magic of wilderness and create unforgettable experiences within the breathtaking panoramas. Connect with nature and each other in total comfort and exclusivity of your luxury lodge.
---
Tips to plan for your honeymoon in Tanzania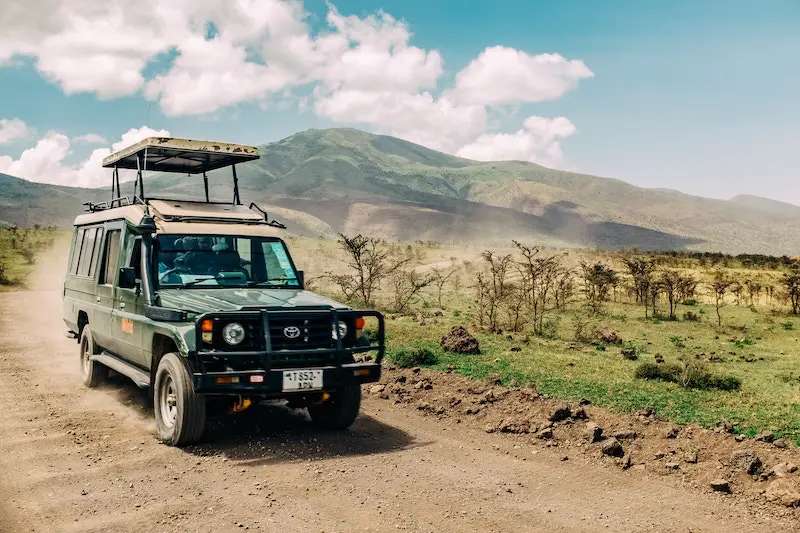 Here are some tips for planning your luxury honeymoon in Tanzania.
Opt for private game drives
Opting for private game drives is a great idea as you will always have a dedicated guide and vehicle at your disposal. That assures not only a better experience but also safety and the comfort of unowning that there is somebody more experienced and expert who can plan the trip for more personalized experiences.
---
Choose your accommodations carefully
Choose locations and accommodations that offer spacious suites and luxury lodges. Look for camps and lodges with rooms with private decks and bathtubs to boost the romantic ambiance.
Plenty of younger honeymooners prefer a modern resort with excellent amenities and great dining options. Honeymoon couples are looking for tranquility and peace at their luxury accommodation.
---
Pick some fun activities
Exclusive activities are a must for any honeymooning couple, and therefore, one should consider activities such as private dining experiences, guided walking safaris, and hot air balloon safaris to make the honeymoon truly special.
>> CHECK AND BOOK YOUR ACTIVITIES HERE
---
Take time to relax
Many lodges and camps even offer spa facilities and wellness treatments that allow the couples to unwind between their thrilling and exciting safari adventures.
There are various sorts of relaxation and activities, such as water snorkeling and diving, for honeymoon couples. They can look forward to enjoying romantic evenings around the campfire and delighting in the calm sounds of the African night.
---
In Conclusion about honeymoons in Tanzania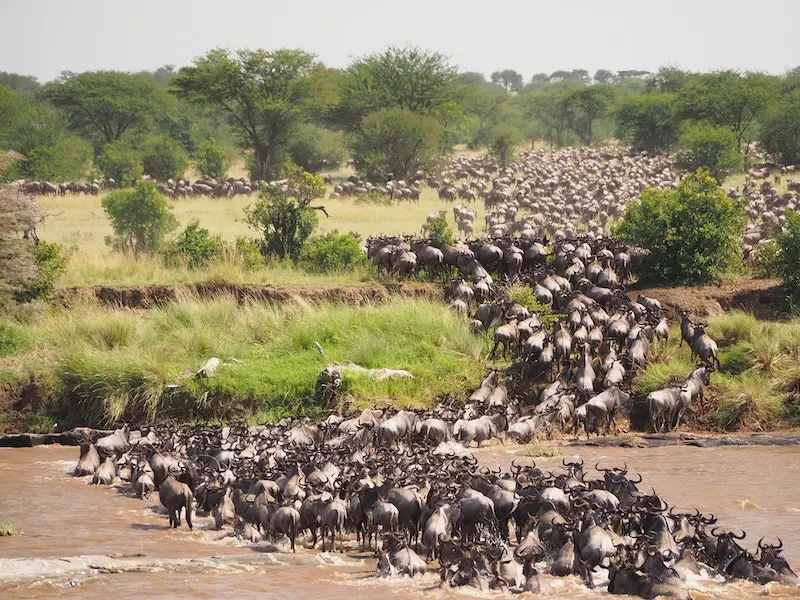 Tanzania's luxury honeymoons in the wild offer the perfect blend of natural wonders and the opulence of modern comforts.
Thus, that makes the country a perfect site to celebrate your togetherness and reinforce your love for each other within the incredible wildlife of Tanzania, where you get to stay at some of the most romantic and luxurious accommodations.
Once your honeymoon in Tanzania is over, we are sure that the newlyweds will stay motivated to visit the country and explore its offerings because of those incredible memories forever etched in their hearts.
As you depart, both of you will make a promise to return once more to enjoy the warm embrace of Tanzania and its luxury amidst the wilderness.
---
Related Posts
BEST COUPLE ACTIVITIES IN THE AFRICAN SAVANNAHS
WHY IS MALTA THE PERFECT HONEYMOON DESTINATION
EXPLORING ROMANTIC GETAWAYS: KASHMIR AND KERALA HONEYMOON