Traveling the world exposes you to an incredible tapestry of cultures, landscapes, and experiences.
As we venture beyond our comfort zones, we often find ourselves wanting to bring a piece of the journey back home. While the usual mementos like fridge magnets or postcards are popular, there's a treasure trove of unique and meaningful keepsakes waiting to be discovered.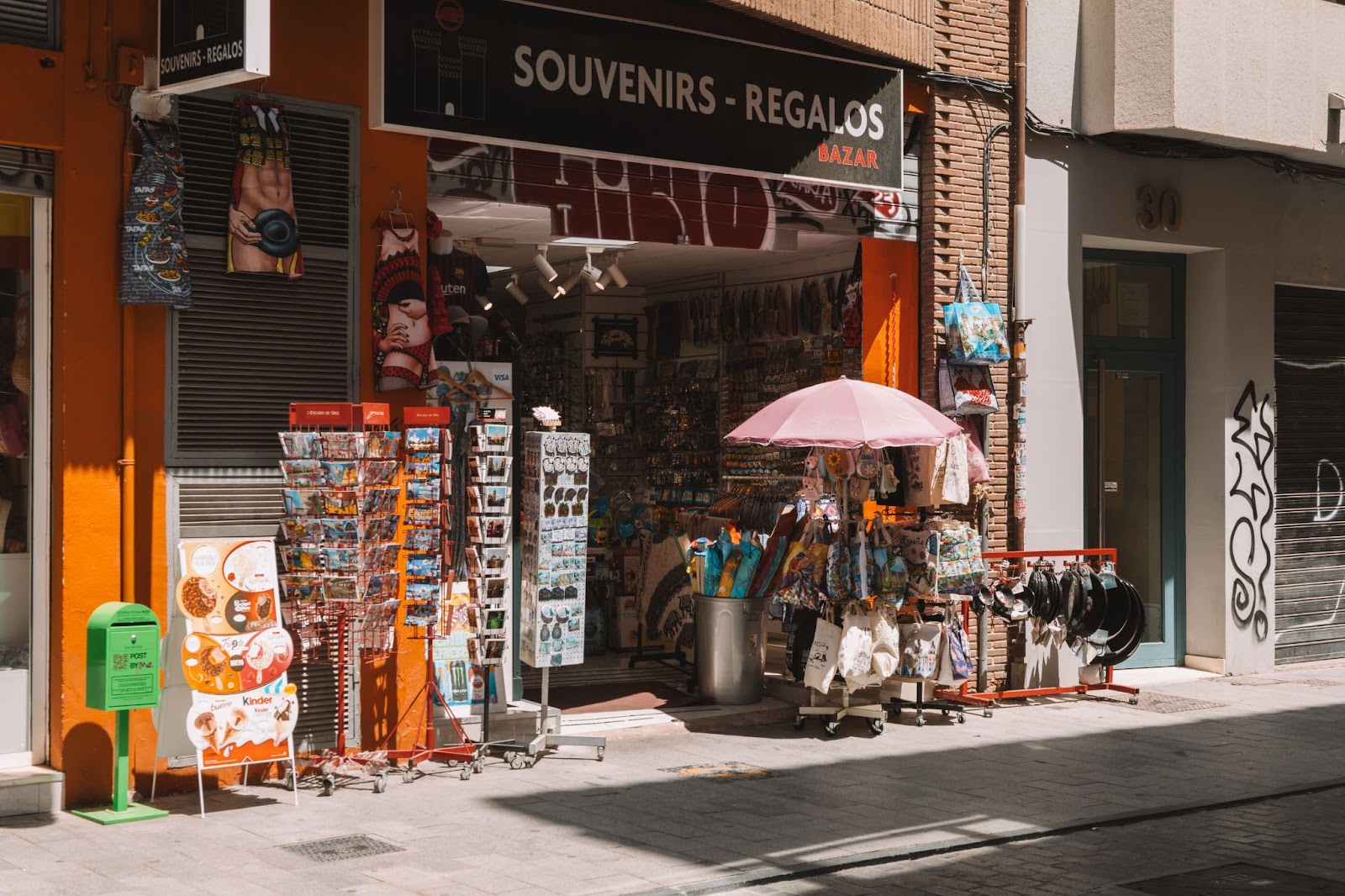 This blog post explores 15 exceptional souvenirs to remember your travels by, so you can relive those magical moments and share them with loved ones.
---
WHAT ARE THE BEST SOUVENIRS TO BRING HOME FROM VACATION?
1. Local Handmade Crafts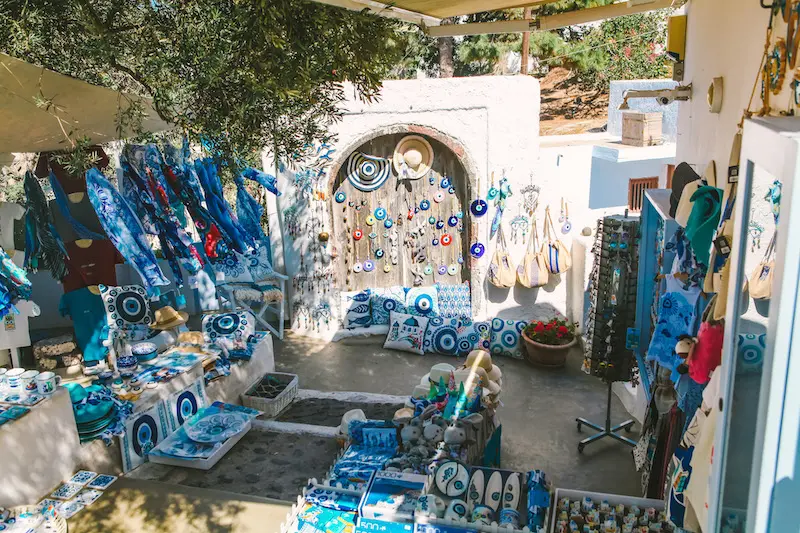 Every destination has its own artistic heritage and crafts that reflect its history and culture. Picking up handmade crafts such as pottery, woven textiles, or wooden carvings can be a genuine representation of a place. While browsing through local markets, you might come across artisans selling their creations. Engaging with them can offer insights into their techniques and the stories behind their work.
For example, gifting flowers is a universal gesture, but in some cultures, there are unique flower crafts like pressed flower bookmarks or dried flower jewelry. Such crafts not only act as decorative pieces but also narrate a story of the place you visited.
Local Handmade Crafts are some of the best souvenirs to bring back home.
---
2. Culinary Delights
Your taste buds have journeyed as much as you have. Whether it's the exotic spices of the East, artisanal cheeses from Europe, or the rich chocolates from Belgium, local flavors can make for delightful souvenirs. Ensure you pack them properly and check for any import restrictions in your home country.
---
3. Musical Instruments
The sounds of a place can be as evocative as its sights. Whether it's a Peruvian pan flute, an African djembe, or an Indian sitar, musical instruments can be an auditory memory of your travels. Even if you're not musically inclined, they make for beautiful decorative pieces.
---
4. Local Literature
Books, especially those written about or set in the place you've visited, can be a window back to that world. Look for local authors or books that delve into the history, folklore, or contemporary stories of the region. Even if they're in a language you don't understand, they can be captivating artifacts of your journey.
---
5. Traditional Attire
Every culture has its unique clothing that represents its history and traditions. Whether it's a Japanese kimono, an Indian sari, or a Scottish kilt, traditional attire can be a vibrant and tactile memory of your travels. You might even find occasions to wear them back home!
---
6. Eco-Friendly Products
As travelers, it's essential to be responsible and promote sustainability. Many destinations now offer eco-friendly souvenirs, from upcycled goods to products made from sustainable materials. These not only serve as memories but also as a testament to your commitment to preserving the world.
---
7. Local Artwork
Art transcends boundaries and offers a unique perspective on the world. Picking up a piece of local artwork, whether a painting, sculpture, or print, can bring a slice of your travels right into your living room.
---
8. Customized Jewelry
Jewelry has always been a cherished keepsake. Customizing jewelry in the place you visit, perhaps with local gemstones or traditional designs, can make it all the more special. It can be a daily reminder of your journey every time you wear it.
---
9. DIY Kits
Many places offer DIY kits for you to recreate a piece of the experience. It could be a kit to make traditional crafts, cook a local dish, or even brew a native drink. This not only serves as a souvenir but also a fun activity to relive your travels.
---
10. Stamped Coins Or Banknotes
While it may seem simple, a coin or banknote from the destination can be a unique keepsake, especially if it has a special design or significance. Some places even have souvenir coins minted just for tourists!
---
11. Personalized Stationery
In this digital age, handwritten letters hold a special charm. Some destinations, especially historical ones, offer personalized stationery – think beautiful paper embossed with local symbols or designs, or even wax seal kits reminiscent of old-world charm.
Sending a letter back home on such stationery or using it for special occasions can evoke the romance of a bygone era and the memories of your trip.
---
12. Cultural Experiences Documented
Engage in local experiences like dance classes, pottery-making sessions, or cooking workshops. Often, these sessions allow you to document the process, either through photos or actual creations like a clay pot or a recorded dance video. Such tangible memories ensure you take home not just a product, but a skill or a moment captured in time.
---
13. Local Seeds Or Plants
For those with a green thumb, bringing back seeds or small plants (subject to customs and import regulations) can be a living memory of your journey. Over time, as the plant grows, it will be a thriving testament to your travels.
Whether it's a bonsai from Japan, lavender seeds from France, or a cactus from the deserts of Mexico, they can transform your garden or balcony into a global potpourri.
---
14. Historical Replicas
Some tourist sites, especially those with historical or archaeological significance, offer replicas of artifacts. Whether it's a miniature statue from the ruins of Greece, a hieroglyphic tablet from Egypt, or a coin from an ancient civilization, these replicas serve as a touchpoint to the rich history of the place and can be a conversation starter.
---
Interactive Technology-Based Souvenirs
With the advent of technology, interactive souvenirs have gained popularity. Think of VR postcards where one can experience the locale through virtual reality, or QR coded mementos that, when scanned, play a video or song related to the destination. Such tech-infused keepsakes blend the traditional idea of a souvenir with the magic of modern-day innovation.
---
In Conclusion about the best souvenirs to bring home from your vacation
Each trip we embark upon imprints its unique mark on our souls. Beyond the memories, souvenirs serve as tangible tokens of those imprints, allowing us to relive moments and share tales of our adventures. 
From the sway of a dance captured on video, the bloom of a foreign plant in your garden, to the futuristic charm of tech-driven mementos, every keepsake holds a world within.
As you set out on your next escapade, keep an open heart and an eager eye. You never know where you'll find your next cherished treasure, waiting to journey back home with you.
We hope that you enjoyed this list of the best souvenirs to bring back home. Feel free to leave a comment with more ideas…
---
Related Articles
7 THINGS EVERY SOLO TRAVELLER SHOULD SPLURGE ON
TIPS ON STAYING FIT & HEALTHY WHILE TRAVELING
BEST PLACES IN THE WORLD FOR DIGITAL NOMADS
DISCOVER THE WORLD AND DISTANCE LEARNING: HOW IT WORKS
HOW TO START A TRAVEL BLOG AND MAKE MONEY WITH IT
TRAVELING AND STUDYING: HOW TO COMBINE THEM?