WHERE ARE THE BEST PLACES TO LIVE IN SPAIN?
The question of where to live in Spain in 2023 looms large for expats eyeing a permanent move to the sunny nation.
Inflation and the rising cost of living haven't diminished Spain's allure for expatriates. The country maintains its reputation as a welcoming destination for families, but the perfect Spanish spot for you depends on various factors: living expenses, job opportunities, safety, educational institutions, healthcare, and family friendliness.
Our rankings cover the safest cities and prime residential areas, serving the diverse expat community, which constitutes 15% of Spain's population. 
Explore our recommendations if you're contemplating a move to Spain through Golden, Entrepreneur, student, or non lucrative visa Spain 2024.
---
Best Places To Live in Spain
1. Madrid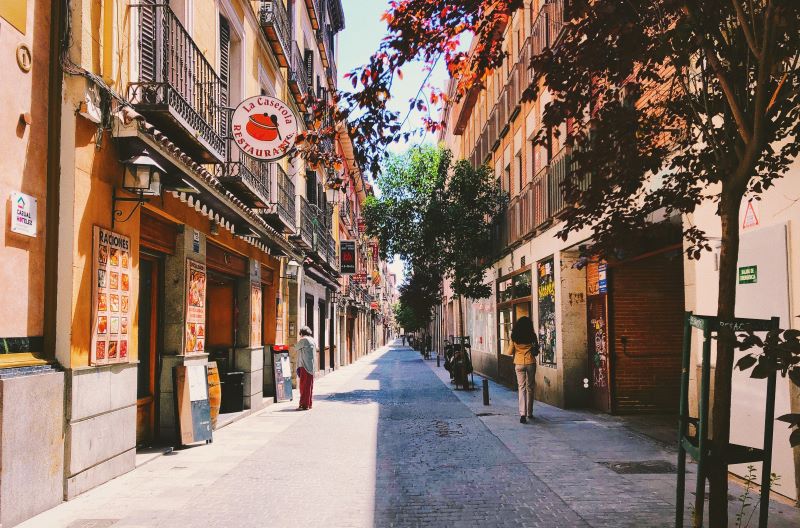 Like Barcelona's beaches, Madrid teems with urban culture and a lively club scene, making it an expat haven. For those craving a vibrant social and cultural lifestyle, renting homes in Madrid is the way to go.
The Spanish capital buzzes with the promise of new experiences: a theatre show a click away, lively nightlife a stone's throw, and parks around every corner. Madrid offers the ideal backdrop for a bustling lifestyle and a springboard to European adventures.
It's an enticement for international expats, ranking as the 10th best expat city globally, drawing nearly 10,000 British expats. Madrid's pivotal role in the European economy means abundant job opportunities for English speakers.
Comparatively, Madrid's cost of living is budget-friendly, trumping European capitals like London or Paris. Rent prices vary, with apartments at €1,295, private rooms at €520, and studios at €810.
Surprisingly, Madrid ranks as one of Europe's safest capitals and among Spain's safest cities, boasting a safety index of 70.34, far surpassing London's safety index of 46.79.
---
2. Alicante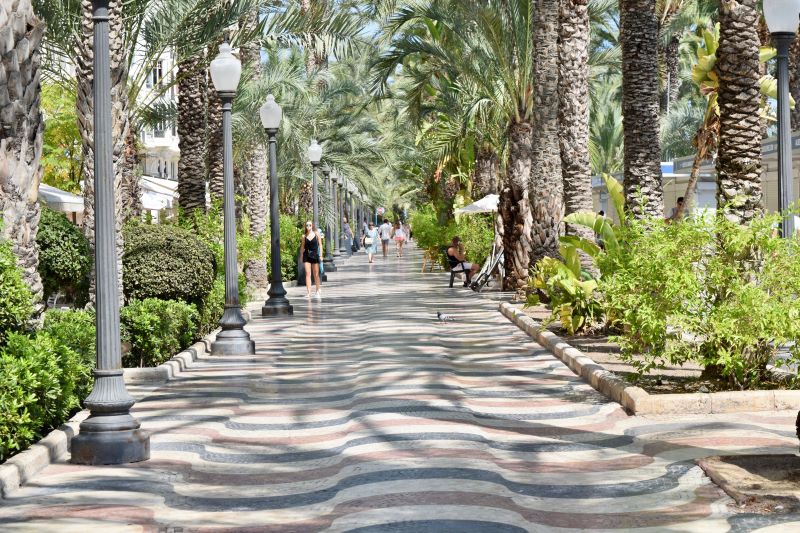 Alicante boasts a consistent, enjoyable climate and beachfront rental properties, making it a perfect choice. Its lively expat scene facilitates an easy transition to Spanish living. Discover historic streets, relish Mediterranean dishes, and partake in vibrant nightlife with fellow expats.
Alicante guarantees a top-tier quality of life. The city's international allure spans beyond British citizens, drawing residents from Canada, Germany, Sweden, South Africa, and various other places. You'll swiftly connect with kindred spirits here.
Affordability is another draw, with rental prices significantly lower than in Barcelona. Apartments average €573, while Barcelona's rates are 36% higher. Food costs are also 12% lower in Alicante.
Safety is paramount, with a high safety index of 72.60, nearly matching Màlaga. In contrast, London's safety index stands at 46.85. Alicante ensures a secure and welcoming environment for residents.
---
3. Barcelona
Barcelona, nestled along Spain's northeastern coast, offers a treasure trove of art and culture at every turn, quite literally, with streets adorned by architectural marvels. Antoni Gaudí's modernist creations, like Sagrada Familia and Park Güell, draw throngs of admirers, along with lesser-known gems like Casa Batlló.
The National Art Museum of Catalonia houses an extensive collection of medieval art. It encompasses Romanesque artifacts, 130,000 valuable coins, and masterpieces by renowned artists such as Lucas Cranach the Elder, El Greco, and Salvador Dalí. Meanwhile, a former monastery hosts the Chocolate Museum, which is an amusing treat for those with a sweet tooth.
Though Barcelona ranks among Spain's pricier locales, particularly in rent costs, it remains a relatively affordable option compared to UK cities. Housing prices have surged in recent years, with apartments averaging €1,580, private rooms at €600, and studios around €1,100.
Notably, Barcelona ranks as the 11th safest city globally. While it does attract pickpockets, awareness can keep you secure, with just a few nighttime areas to avoid.
---
4. The Canary Islands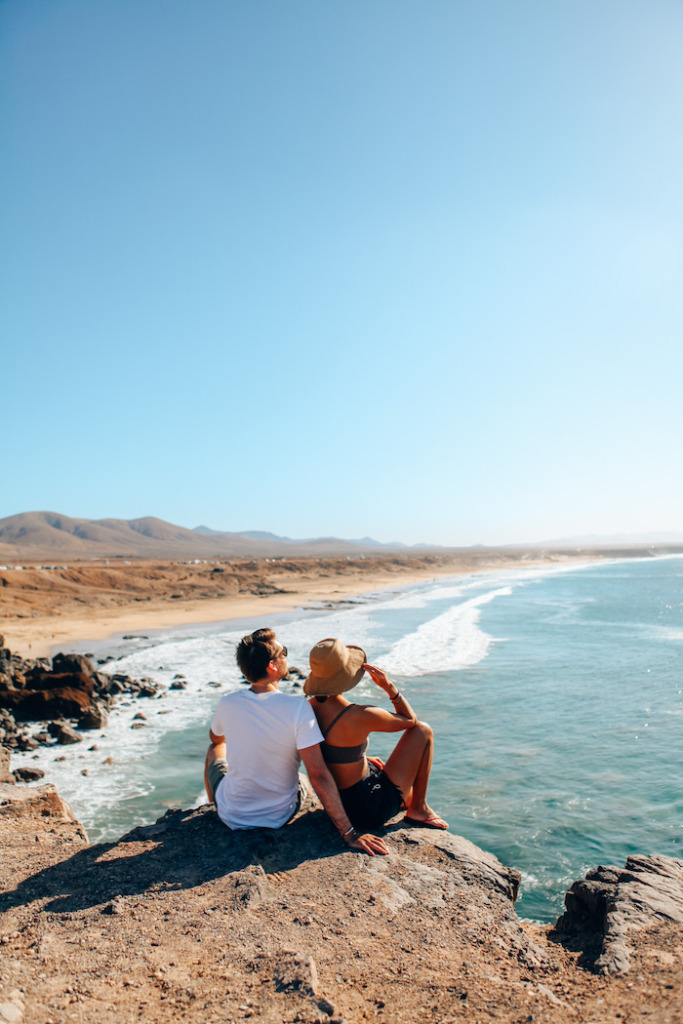 Spain's Canary Islands offer year-round sunshine, with pleasant temperatures in the high 20 °C during summer and 15°C–20°C in winter.
For us it is one of the best places to live in Spain, particularly for Digital Nomads.
This idyllic climate is thanks to North Africa's vast deserts, which create a shield against storms. Expats enjoy 9–10 hours of daily sunshine in June, July, and August, a stark contrast to the UK's 5–6 hours. If you crave endless sun and vitamin D, the Canary Islands beckon.
READ: FULL GUIDE FOR CANARY ISLANDS
---
How to Live in Spain?
Moving to Spain varies depending on your citizenship. EU/EEA and Swiss nationals enjoy visa-free entry but must register within three months. Non-EU/EEA/Swiss citizens require temporary residency for over three months, leading to permanent residency in five years.
Spain extends identical rights for EU citizens – working, studying, and traveling visa-free within the EU. However, they must register within three months.
Non-EU citizens have various options for long-term stays, including student, job-search, work, family reunification, non-lucrative, golden, freelancer visas, and an upcoming digital nomad visa. A long-stay visa is needed to apply for a residence permit.
---
Things to Ensure before moving to Spain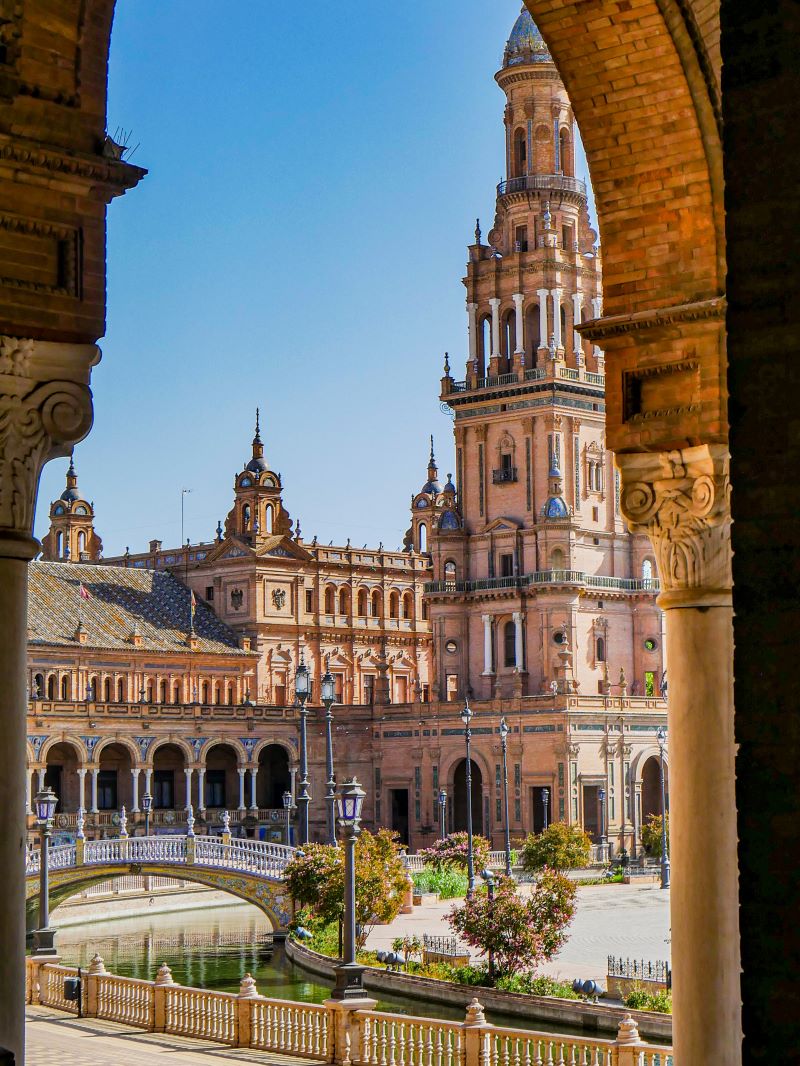 Moving to Spain involves several crucial steps to ensure a smooth transition:
1. Explore Accommodation (3-4 months ahead): Start your housing search early due to high demand. Consider living with flatmates to make friends and share expenses. Research neighborhoods with good public transport and set a realistic budget based on average rent in major cities.
2. Interpret and Legalize Papers: Before leaving, translate and apostille essential documents like birth or marriage certificates into Spanish for necessary paperwork in Spain.
3. Conclude and Obtain Tickets: A few weeks before your move, cancel current rental and utility contracts, unsubscribe from services, close your bank account, and ship belongings if needed.
4. Request Residence Authorization (within 30 days): Upon arrival, call for a residence permit, either Tarjeta de Residencia (3-6 months) or TIE card (over 6 months).
5. Enroll at the Town Hall (Empadronamiento): Those staying over 6 months must enroll their address at the town hall, facilitating tasks like obtaining an NIE number, buying property, and getting health insurance.
6. Acquire Your NIE (Número de Identidad de Extranjero): The NIE is essential for those staying over 3 months, and the process is straightforward.
7. Request Health Insurance: Health insurance is mandatory; students get private coverage, while workers access public healthcare via social security. EU citizens use their EHIC initially.
8. Get a Spanish Bank Account: Opening an account is recommended for efficient financial management.
9. Obtain a SIM Card: A Spanish SIM card saves money, providing local calls and data within the EU without roaming charges.
10. Enroll to Pay Tax (if relevant): Registration with Spain's tax agency, Agencia Tributaria, is mandatory, with various tax options.
11. Submit an application for Insurance: Ensure you have the necessary insurance, such as car, homeowner, life, liability, and contents coverage.
12. Swap Your Driver's License (if valid): Check if you can exchange a non-European driver's license within 6 months or use an EU/EEA license for two years.
13. Arrange for Pet Transfer (if relevant): If bringing a pet, you must meet the requirements and gather documentation for their smooth transition.
Following this concise checklist will help simplify your move to Spain and avoid common pitfalls, ensuring a successful transition to your new life.