Paris may well be known as the most romantic city in the world, but just being there isn't enough when you want to impress that certain someone special in your life. To do that, you'll need to put a little bit of effort and forethought into planning the perfect date night in Paris.
Forget taking a moonlit stroll along the Champs Elysees. It might be a cheap night out, but the noise of the passing traffic will drown out any romantic words you may want to whisper in your date's ear.
Your date probably won't be too impressed by the fact you didn't feel inclined to spoil them by taking them somewhere nice, either.
One thing you don't want to be doing on your date night is carrying bags. Before you head out on a romantic evening, stop by a Bounce luggage storage in Paris and let us worry about the suitcases while you worry about your date.
There are plenty of amazing things to do on a date night in Paris. Yes, it's true, some of the classier bars and restaurants can work out to be pretty expensive.
That said, though, there are also more economical options for a date night in Paris that are just as memorable but won't leave you crying over your depleted bank balance the next day.
---
Paris Date Night Ideas
Here are some of the best ideas for a date night in Paris. Some are at the top end of the expense scale. Others are affordable no matter how small your budget for the evening may be. All you have to do is choose the one that will suit you and the person you intend to woo!
1. Paris Rickshaw Ride
Taking a rickshaw ride around Paris is a romantic way of getting to know not just the city but your date too.
There's not a lot of space in the back of a rickshaw, so you'll be cuddled up close from the moment you board. You don't need to worry about being watched while sneaking a kiss. And the driver will have his back to you and his eyes on the road all the time.
Tip: You can make a ride extra special if you arrive to collect your date in the rickshaw. It does take a little forward planning between you and the driver to organize. No, it isn't a limousine, but it will still impress your date.
---
2. Champagne Cruise
If you cringed when you read the words champagne cruise because it sounds pricey, well, you need to think again. You can take a very romantic riverboat cruise along the Seine for an exceptionally reasonable price.
There are river cruises departing from the dock at the Port de Paris-Arsenal at around 8 pm. The cruise makes a leisurely two-hour sailing down the river as the sun goes down. Sip a glass of champagne with your date then, when the music starts, you can have a romantic smooch together on the dance deck.
---
3. Enjoy a Dinner Cruise together
One of the best date nights you can have in Paris when you're not worried about the expense is a dinner cruise on the River Seine. It's about as romantic as it gets. The dinner cruises tend to depart around 9 pm from the Port de Paris-Arsenal dock.
Once you start navigating, you're served a delicious and very high-quality, four-course tasting menu with drinks included. By the time dessert arrives at the table, you'll be viewing the Eiffel Tower in all its illuminated glory.
---
Date Nights In Paris With A Difference
4. Le Baron Rouge
Le Baron Rouge is a rustic wine bar on Rue Theophile Roussel where you and your date can immerse yourselves in the true atmosphere of Paris. That's something that will bring a real "ooh la la" factor to any date without going over the top.
At Le Baron Rouge, you can sip on glasses of red or white wine or vermouth poured straight from the barrel. If they're in season, which is September to April, accompany your drinks with a plate of those renowned aphrodisiacs, oysters.
For a casual and relaxed date, this wine bar is ideal.
---
5. La Revanche Games Bar
When you're worried about getting tongue-tied or are afraid you might run out of things to talk about, head to La Revanche Games Bar on Avenue Daumesnil.
At La Revanche, they have a library of board games you can play. Along with the game you can enjoy a great snack menu.
It doesn't matter what your board game preference is, as they have everything from chess to backgammon, monopoly, and even snakes and ladders.
Just remember not to get too carried away and let your competitive nature show too much, or the date could be over before it's started. Let your date win, and they're bound to say yes to seeing you again.
---
6. Experimental Cocktail Club
The Experimental Cocktail Club is the perfect place for an intimate date when you don't want too many other people around. The ECC occupies a stylish but somewhat old-fashioned premises on the Rue Saint Sauveur that's decked out with bare brick walls, exposed dark oak beams, and subtle lighting.
Sink into the soft velour upholstered armchairs while you browse the cocktail menu. The cocktails are made by some of the best mixologists in Paris. So you'll be in for a date night treat whatever you order. The extra bonus is they're not overpriced either.
---
Conclusion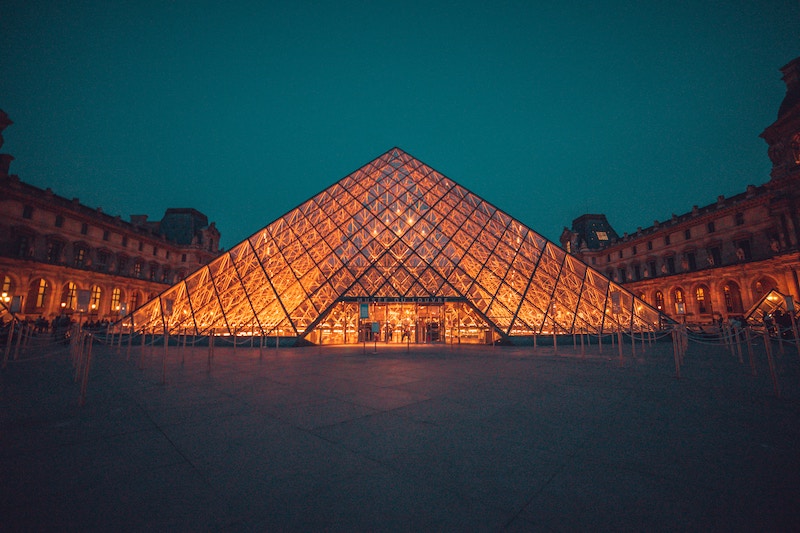 There really are so many special things you can do for a date night in Paris that a full list would probably be endless. Whether you go all out and splash some cash or do it on the cheap. Either way, it will be memorable.
Remember, the one thing not to do on a date night in Paris is to take souvenir photos in front of the Eiffel Tower when it's illuminated.
Enjoy your romantic date night in Paris!
---
Related posts
A USEFUL GUIDE FOR THE ROMANTIC: 10 DREAMY DATE IDEAS FOR COUPLES IN CALIFORNIA
---
Citations
https://www.thrillist.com/entertainment/paris/22-actually-great-paris-date-ideas-that-don-t-involve-the-locks-of-love-bridge
https://www.timeout.com/paris/en/things-to-do/romantic-things-to-do-in-paris
https://www.france-hotel-guide.com/en/blog/first-date-ideas-paris/
https://en.parisinfo.com/what-to-see-in-paris/love-in-paris-romantic/romantic-getaway/pedicab-tuk-tuk-and-horse-drawn-carriage
https://www.vedettesdupontneuf.com/champagne-cruise-paris/
https://www.sortiraparis.com/arts-culture/walks/articles/247888-enjoy-a-bark-ride-at-paris-bois-de-vincennes-or-bois-de-boulogne/lang/en