MOST POPULAR LOCATIONS FOR DIGITAL NOMADS? CHEAPEST PLACES FOR DIGITAL NOMADS? WHAT ARE THE TOP CITIES FOR DIGITAL NOMADS?
Digital nomads are the new rock stars of the professional world: whether we admire them or hate them, they make people dream with their beautiful photos of coconuts on the beach, with a computer by their side.
"DIGITAL NOMADS ARE THE NEW ROCK STARS OF THE PROFESSIONAL WORLD! "
Since we traveled full time starting 2022, we realized that the number of Digital Nomads massively increased everywhere we went. During Covid many professionals realized that it is possible to work from pretty much anywhere in the world as long as you have a laptop and good wifi connection.
So why not enjoying some of the best places in the world right by the beach!
In this post, we compiled a list of the 15 best cities for digital nomads. Some might really surprise you…
Are you a digital nomad looking for your next destination? Do you work remotely and plan to travel abroad for a few months? In this case, this article is for you to find the city that suits you best!
If the nomadic life offers many advantages, it also requires thinking about several aspects. The cost of living, coworking spaces, security and of course the quality of the Internet are important criteria to take into account. And if you are looking for online jobs, check out Jooble!
So here is the 15 best cities for digital nomads!
---
1. Canggu in Bali
Canggu is probably the mecca of digital nomads!
Balinese culture is full of spirituality: the smell of incense in the morning, the temples everywhere, the music of the ceremonies on the street.
Many digital nomads flock from the rest of the world to immerse themselves in the Balinese lifestyle.
Amongst all these traditions, you will also find great spots for surfing, yoga studios everywhere, sunshine pretty much all year round, co-working spaces at every corners, healthy food and beautiful villas with private pool where to live with your friends and family.
That's what Canggu is all about.
However, staying Long Term in Bali is not always very easy, and can be very costly. Tourist visa only allows you stay for 30 days (+ another 30 days extension). Then you have a B112 Visa which allows you to stay up to 6 months and finally a freelance visa which allows you to stay for a year, but quite expensive.
BEST CO-WORKING SPACES IN CANGGU:
– OUTPOST
– B WORK
– TROPICAL NOMAD
READ:
10 BEST THINGS TO DO IN CANGGU & BEST CO-WORKING SPACES IN CANGGU
---
2. Ubud in Bali
Second on the list, and still in Bali: UBUD.
Ubud is not only a hub for Digital Nomads, it is also the worldwide capital of Yoga and spirituality. No beach in Ubud, but amazing rice paddies, waterfalls, temples, and nature all around you.
For yoga classes, head to the Yoga Barn, one of the best yoga centres in Bali. If you are vegan, check out Alchemy Bali, for delicious and unique meals.
For many years Ubud attracted Digital Nomads from around the world.
Meeting new people in Ubud is very easy, which will make you feel part of a great community! The cost of living in Ubud is almost unbeatable. You will be able to live in amazing places at affordable rate.
For all these reasons Ubud is one of the best places for Digital Nomads.
BEST CO-WORKING SPACES IN UBUD:
---
3. Lisbon in Portugal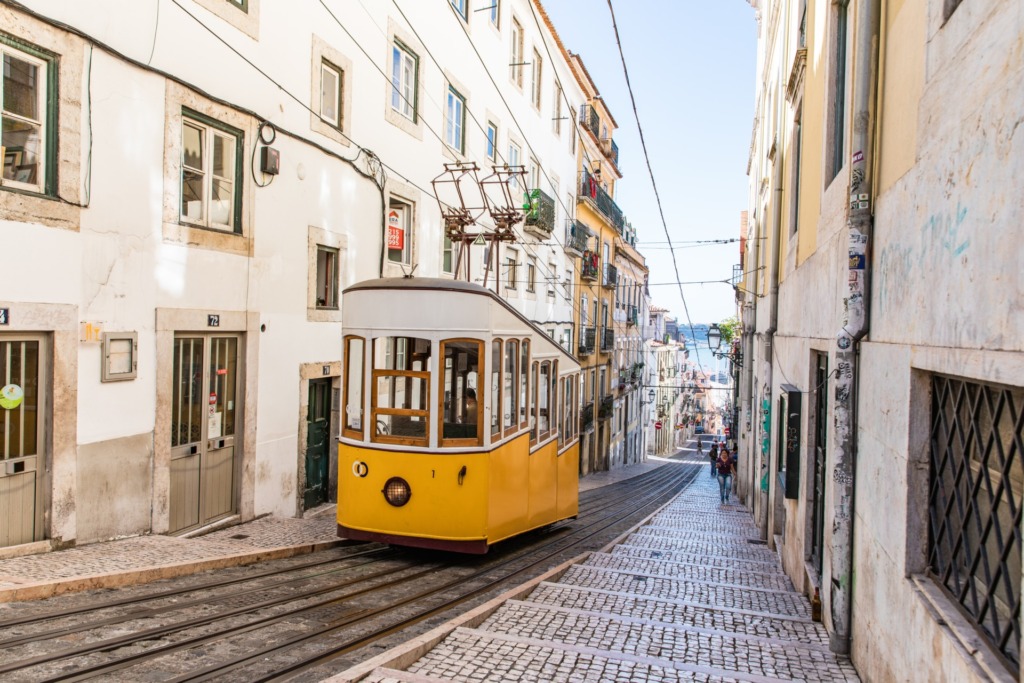 Over the last few years Lisbon has become one of the hotspots for digital nomads. Indeed, the good quality of life, low cost of living compared to other European capitals, the nice temperature all year round and the vibrant city attract lots of young people!
Lisbon is one of the oldest cities in Europe and has a lot to offer to Digital Nomads. The city was once known as "a center of knowledge" thanks to the many libraries that were present during its golden age, which lasted from the 15th to the 16th century.
Even today, it remains an important center of education and is home to many universities, including the world-renowned Technical University of Lisbon.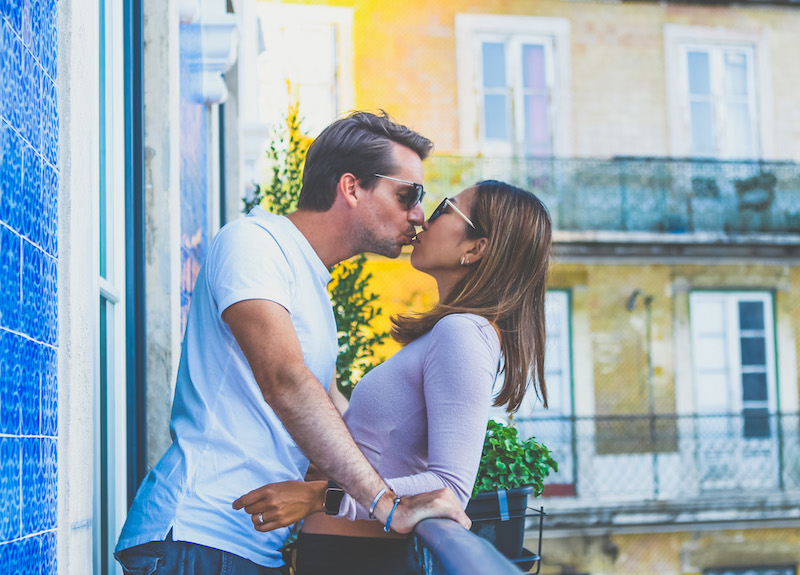 Lisbon has a number of cultural attractions that Digital Nomads will appreciate; it is also surrounded by beaches for those who want to take some rest and relax during their vacation! Lisbon is undeniably one of the best cities for Digital Nomads!
BEST CO-WORKING SPACES IN LISBON:
– SECOND HOME LISBOA
– OUTSITE
– AVILA SPACE
– WORKHUB
READ: 25 BEST THINGS TO SEE IN LISBON
---
4. Ericeira in Portugal
Ericeira is a beautiful town by the coast not far from Lisbon, which we completely fell in love with. We discovered Ericeira during our sabbatical year traveling around the world.
Ericeira is world famous for surfing. Indeed it has been recognized in 2011, as a World Surfing Reserve. The only place in Europe with this title!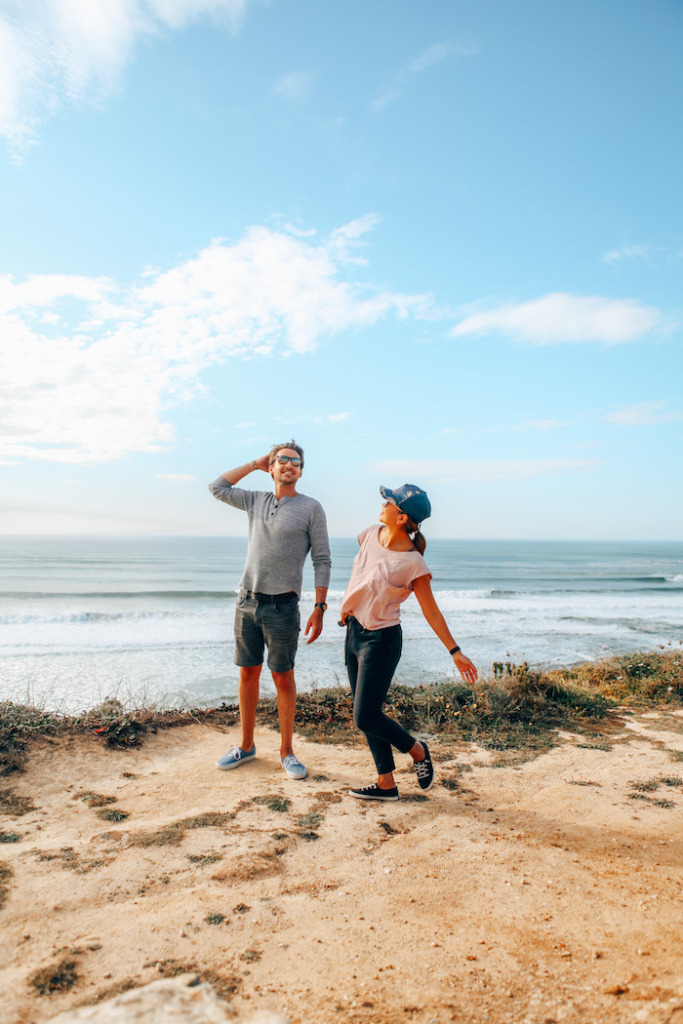 Over the years, Ericeira started to attract more and more Digital Nomads thanks to its great vibes mixing surfing culture with a very traditional Portuguese fishing town. However, don't expect a huge crowd there, especially in the low season in winter.
The good thing though, is that in 1h you can reach Lisbon.
BEST CO-WORKING SPACES IN ERICEIRA:
– THE SALT STUDIO
– THE BASE
– KELP
READ: 15 AWESOME THINGS TO DO IN ERICEIRA
---
5. Madeira in Portugal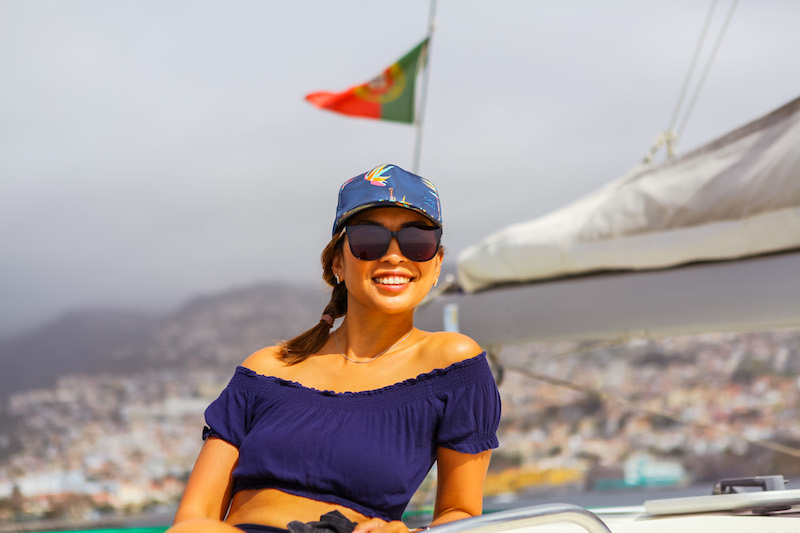 We are still in Portugal, but this time it's an island called Madeira. In the recent years Madeira has put itself in the map of the best places for Digital Nomads.
The island of Madeira is known winning on many consecutive years, the title of "best island destination" in Europe and in the World, awarded by the World Travel Awards. The rewards make perfect sense, as the island is beautiful and surrounded by lots of nature.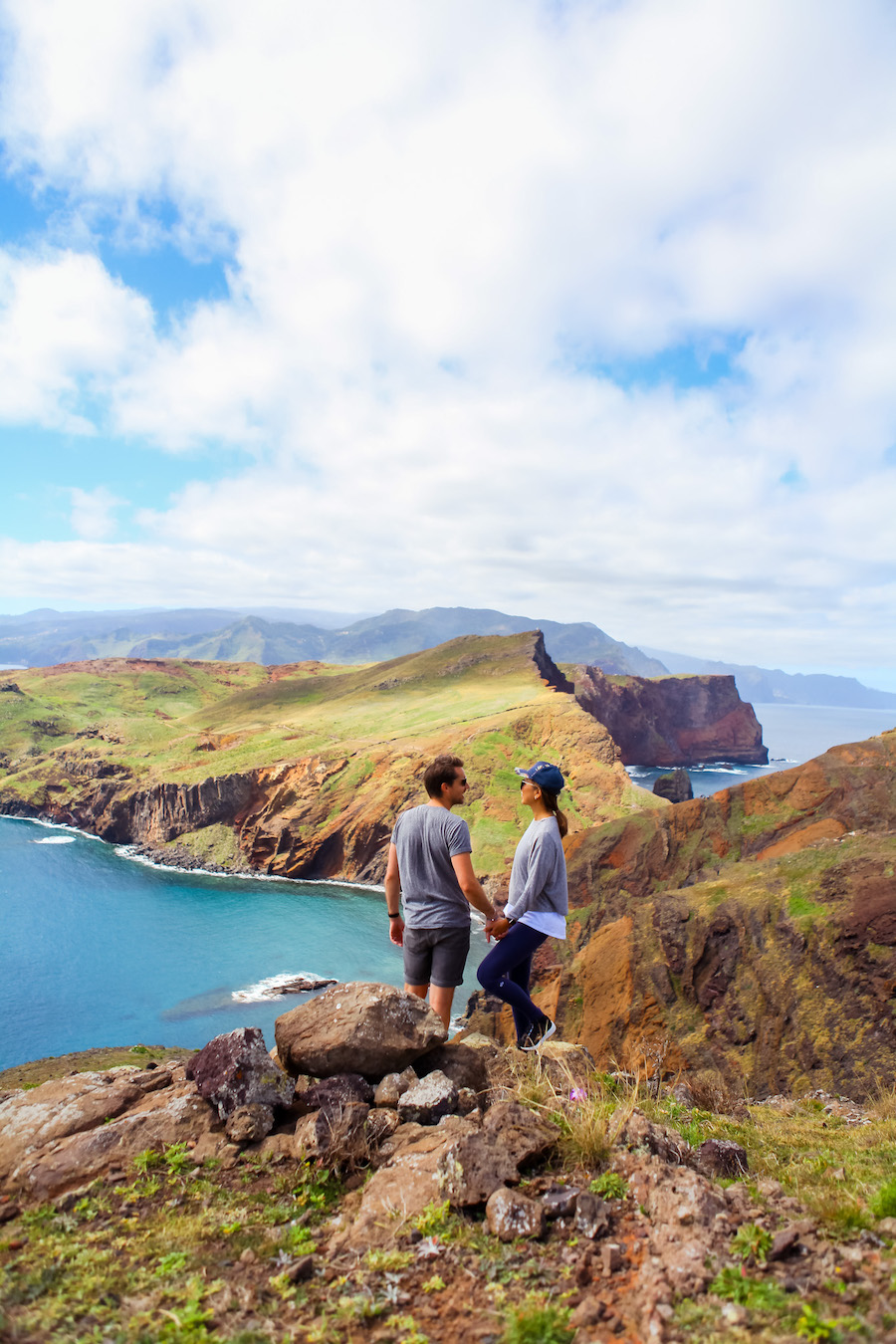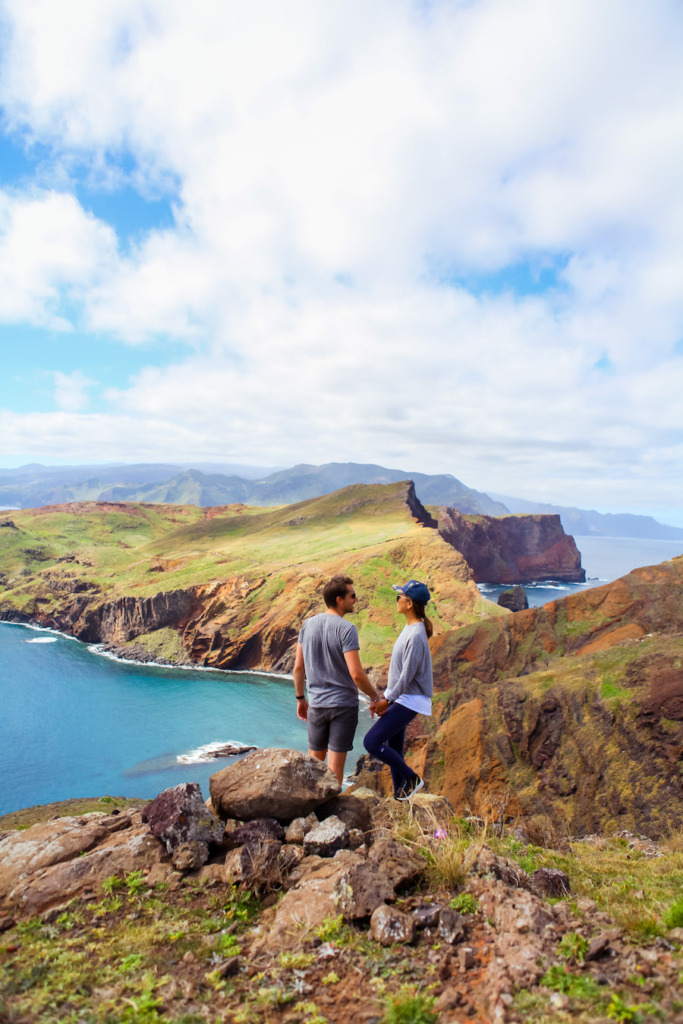 Madeira recently announced a project specifically focused on Digital Nomads. "Digital Nomads Madeira" has the idea of ​​hosting many digital nomads on the island, for free where they will have all the necessary structure to work.
They will also have the opportunity to meet other Digital Nomads to create a good network. To apply, check out this link.
We traveled to Madeira for a month and absolutely loved the island. You can discover the best things to do in Madeira here and its capital city Funchal, here.
BEST CO-WORKING SPACES IN MADEIRA:
READ: DISCOVER 30 INCREDIBLE THINGS TO SEE IN MADEIRA
---
6. Tenerife in Spain
Tenerife in the Canary Islands is a fantastic and emerging Digital Nomad hotspot.
During the pandemic more and more people moved to the Canary Islands for remote work. Today the Spanish archipelago intend to become the "office with the best climate in the world". Indeed the Canary islands are known to be the island of eternal spring, as the climate is mild and sunny all year round!
There are actually 7 islands in the Canary Archipelago, however Tenerife is the biggest one with more facilities for Digital Nomads.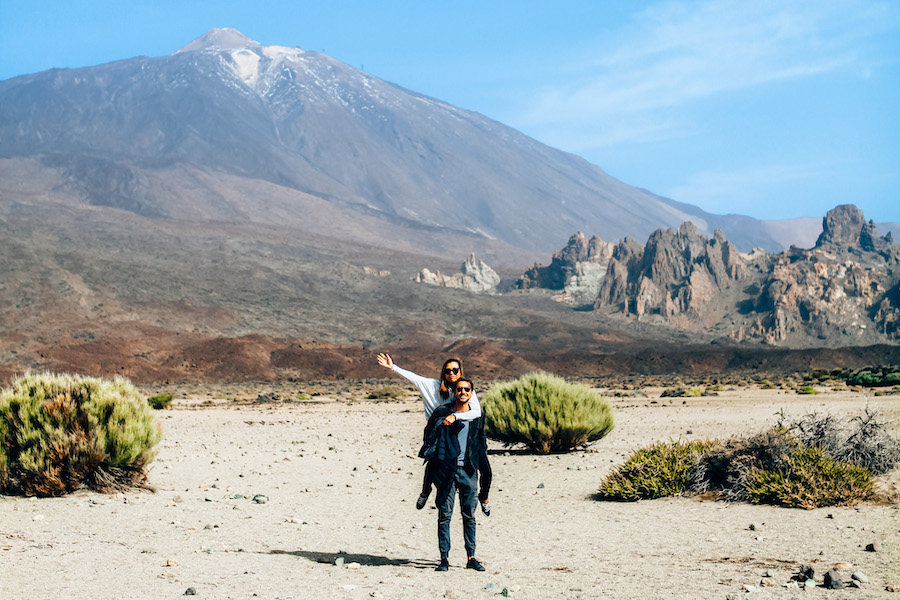 In the Canary Islands, you can expect to meet a great community of Digital Nomads. Besides it is one of the best places in Europe for surfing. The Canary islands are even nicknamed the Hawaii of Europe, especially during the big swells in Europe. There are also lots of yoga centre and yoga retreats. We spent 3 months in the Canary Islands, and absolutely loved it. Check out our full guide here.
In Tenerife, there are 2 places for Digital Nomads, either North West of the island in Puerto de La Cruz and in the South East at Costa Adeje.
BEST CO-WORKING SPACES IN TENERIFE:
– THE ZEN DEN
– IRIARTE 37
– COWORKING IN THE SUN
READ: 25 AWESOME THINGS TO DO IN TENERIFE
---
7. Las Palmas in Gran Canaria, Spain
Las Palmas in Gran Canaria is another great city for Digital Nomads in the Canary Islands.
It is very easy here to find a co-living apartment as well as co-working spaces. The Facebook group "Gran Canaria Digital Nomads" allows you to get lots of practical advice and easily meet people. There is a real community of digital nomads in Las Palmas.
It is also a great place for surfing at one of the most beautiful urban beaches in Europe: Las Canteras. In the district of La Vegueta, you can even visit the old house of Christopher Columbus! How amazing is that. For the best yoga studio in town head to Om Yoga Las Palmas (website).
We spent a month in Las Palmas during out sabbatical year and absolutely love the vibe in the city but also in the entire island of Gran Canaria.
BEST CO-WORKING SPACES IN LAS PALMAS:
– WORKLABS
– HASHTAG
– THE HOUSE
READ: DISCOVER LAS PALMAS IN GRAN CANARIA
---
8. Budapest in Hungary
The capital of Hungary has a lot to offer to Digital Nomads. Here, the atmosphere is young and dynamic. Budapest appeals to both culture lovers and partygoers looking for great nightlife! You will quickly fell in love with the stunning architecture of the city!
Budapest has many co-working spaces and cafes with super fast Wi-Fi. This place is also very safe and life relatively cheap compared to other major European cities. Over the last few years Budapest became of the best cities for Digital Nomads in Europe.
BEST CO-WORKING SPACES IN HUNGARY:
– KAPTÁR
– URBAN LOBBY
– LOFFICE
---
9. Weligama in Sri Lanka
This one may sound surprising! But yes, Weligama in Sri Lanka has become one of the newest hotspots for Digital Nomads. Unfortunately the economic crisis in 2022, took a huge toll on Sri Lanka. But we hope that Sri Lanka will come out of it even stronger.
When we traveled there for a month right before the crisis in 2022, Weligama was booming with many digital nomads flocking to the country which was one of the first place to fully reopen after the pandemic.
The Sri Lankan south coast is full of amazing beaches. Between Tangalle, Hikkaduwa, Mirissa, Hiriketiya, Unawatuna etc., the coastline is absolutely stunning! Sri Lanka is also known as a surfing paradise in Asia.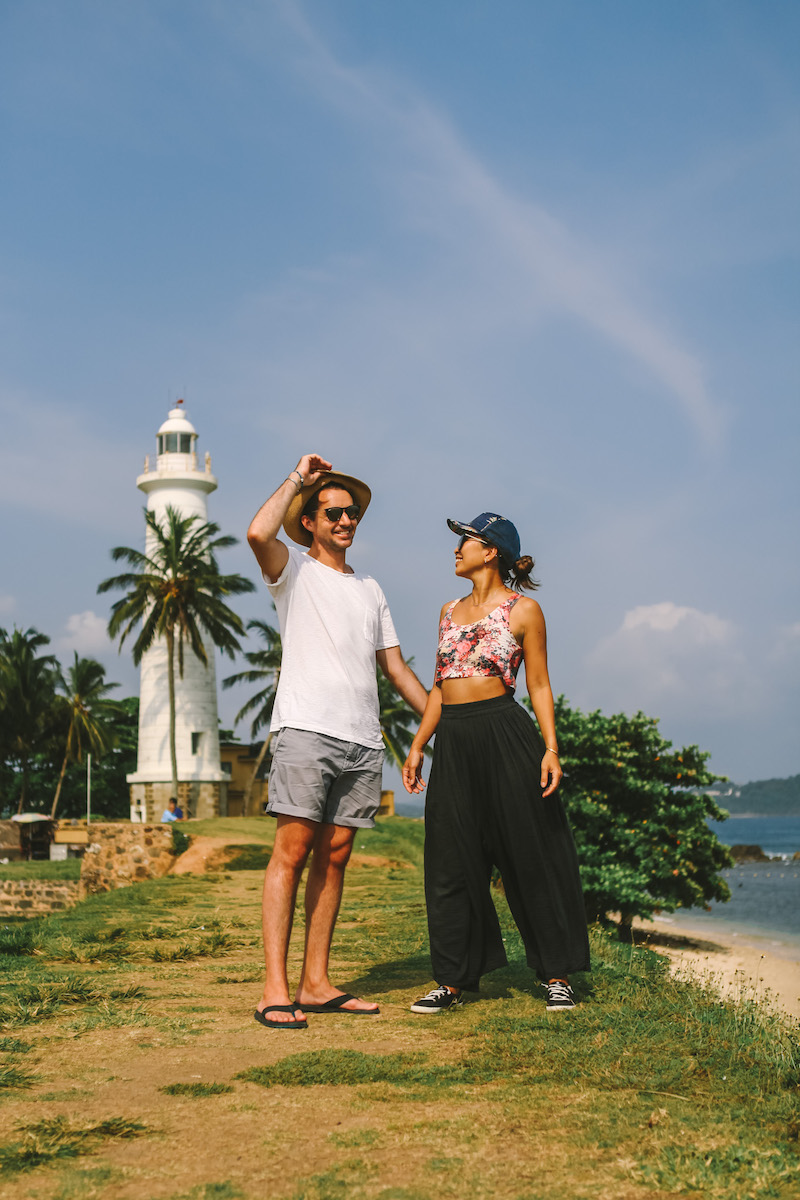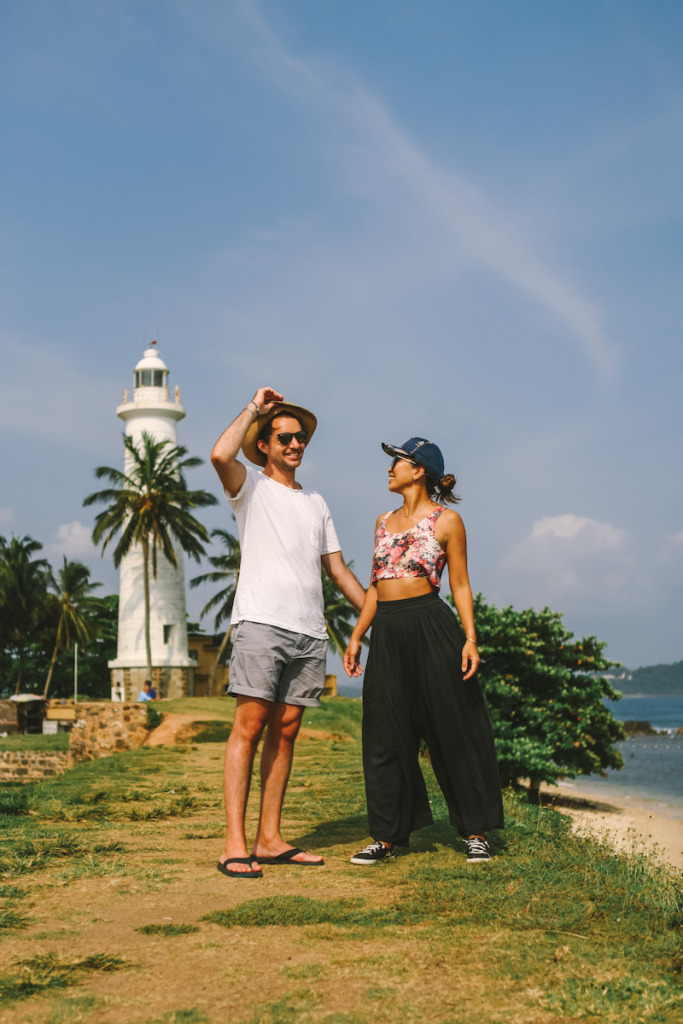 Weligama and Mirissa started to open trendy cafes, healthy restaurants, yoga retreats and surf camps. More and more tourist started to realize that actually Sri Lanka wouldn't be a bad place to live.
Indeed, with very affordable cost of living, great beaches, super friendly locals and so much to visit in Sri Lanka, many started to live there full time and work remotely.
More in the center of the country, you can stay in Ella, which is the spiritual place of Sri Lanka higher up in the mountains and surrounded by tea plantation. If we were to compare Sri Lanka to Bali, Weligama would be like Canggu and Ella would be like Ubud.
BEST CO-WORKING SPACES IN WELIGAMA:
– OUTPOST WELIGAMA
– SHADY LANE
– FOCUS HUB
READ: 20 BEST THINGS TO SEE IN THE SOUTH OF SRI LANKA
---
10. Chiang Mai in Thailand
Chiang Mai is one of the best cities for Digital Nomads and has been ranked as one of the best places to live in.
This place was once an ancient capital. The city is full of temples and will appeal to anyone who loves history and culture. It is also very easy to walk in Chiang Mai, as the city is surrounded by mountains and beautiful natural landscapes.
If you love nature, history and want to explore different cultures, this might be the best city for you as a Digital Nomad.
BEST CO-WORKING SPACES IN CHANG MAI:
– YELLOW CO-WORKING SPACE
– PUNSPACE THA PHAE GATE
– ALTCOLIVING
---
11. Bangkok in Thailand
Bangkok is one of the most exciting cities in Asia, and has also become one of the main hotspots for Digital Nomads.
Food is amazing, people are some of the nicest in the world, the culture is fascinating and accommodations are affordable, in a nutshell it is a Digital Nomads paradise.
For the partygoers, Bangkok also offers one of the most exciting nightlife, perfect if you need to relax after work.
BEST CO-WORKING SPACES IN BANGKOK:
– WEWORK
– THE HYVE
– THE GREAT ROOM
– THE WORK LOFT
---
12. Ho Chi Minh City in Vietnam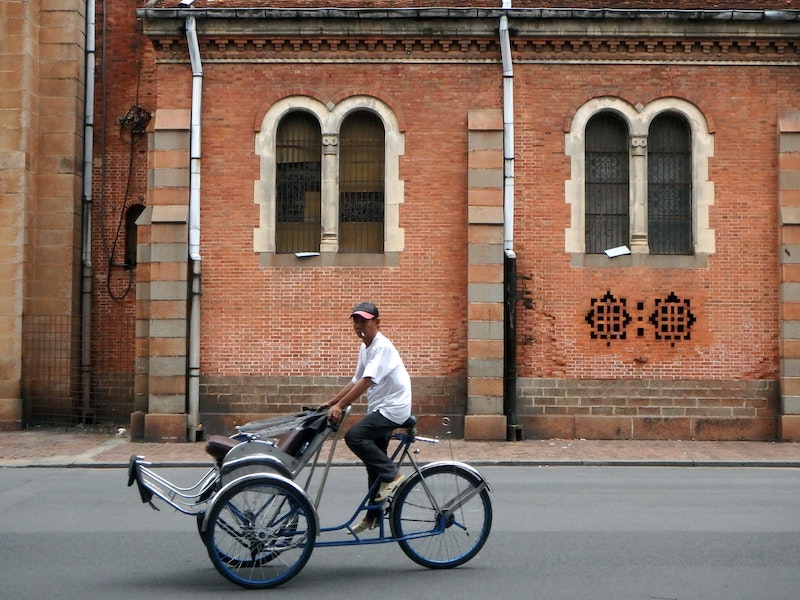 Ho Chi Minh City in Vietnam is an increasingly popular city with Digital Nomads community. Its main draw? The very low cost of living, the amazing food, and its captivating culture.
Here, expatriate are particularly well received. You can quickly meet other digital nomads Ho Chi Minh City and feel part of a community. You will have no trouble feeling at home here, while still enjoying the Asian culture.
Vietnam is also a great country to discover with Hanoi and Halong Bay in the north, Da Nang and Hoi An in the center, Ho Chi Minh and the Mekong River in the south.
Many digital nomads say they Ho Chi Minh City (previously called Saigon) for the warm welcome of its inhabitants, its delicious food, its low prices as well as its vibrant nightlife.
BEST CO-WORKING SPACES IN HO CHI MINH CITY:
– WEWORK
– THE HIVE
– DREAMPLEX
– HELLO WORLD SAIGON
---
13. Cape Town in South Africa
Cape Town is perhaps one of the most incredible destination in the world. The landscape is just jaw-dropping! This mixed with affordable cost of living, great food scene and modern infrastructure, makes Cape Town one of the best cities for Digital Nomads.
The vast majority of Digital Nomads love their time in Cape Town. However, the main concern is often safety. Common sense is usually enough to stay safe though.
BEST CO-WORKING SPACES IN CAPE TOWN:
– AFRICAWORKS
– WEWORK
– №80
– WORKSHOP17
---
14. Tulum in Mexico
Tulum and the nearby city of Playa del Carmen are 2 of the best places for Digital Nomads. During Covid, there was a surge of Digital Nomads who moved to Mexico, to enjoy the beach, for the low cost of living compared to the US, and to take advantage of the great co-working and co-living facilities.
Along with being home to some of the most beautiful beaches in the country, Tulum is also an ancient Mayan port city full of preserved ruins. During your break from work, visit the Tulum Archaeological Zone, one of our favorite spots to admire the ancient Mayan buildings.
This site is right by the sea with turquoise water and golden sand beach. For nature lovers, the country has several "cenotes", natural wells of fresh or salt water, in which you can bathe. It's absolutely stunning!
In the recent years, many started to invest into properties in Tulum, making it a permanent residence or a great second home outside the US. You should check it out, prices are still very affordable.
BEST CO-WORKING SPACES IN TULUM:
– CO-WORKING TULUM
– DIGITAL JUNGLE
– WENOMADS TULUM
---
15. Santa Teresa in Costa Rica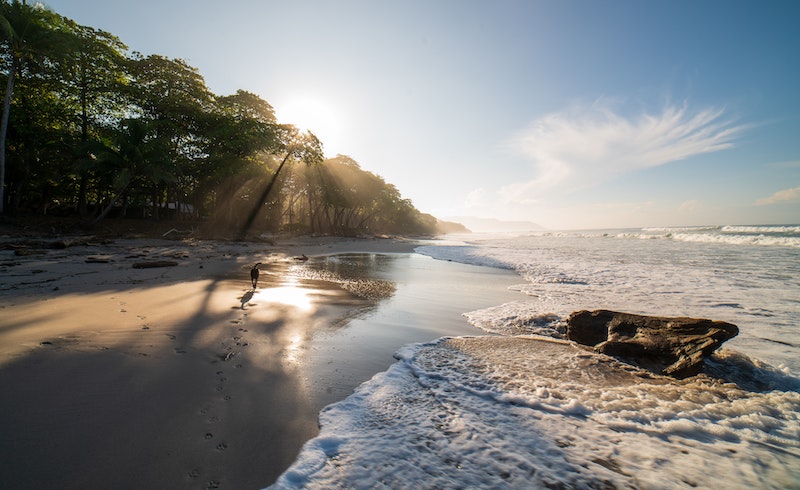 Costa Rica is one of our favorite countries in the world! We love that Costa Rica is investing a major part of its revenues into sustainable development. The majority of the country are natural protected areas. And according to many surveys, Costa Ricans are the happiest people on earth!
With its great outdoors, the ocean, good vibes and good people, Costa Rica will certainly seduce you. La PURA VIDA is a term which you will have to learn there. It's the pure life. It's about being happy and enjoying the moment.
Playa Teresa in Costa Rica on the Pacific coast, consistently ranks as one of the best places in Costa Rica to visit and to live. It is also a great spot for surfing and practice yoga.
There are plenty of other outdoor sports in Playa Teresa such as Scuba diving, kayaking, kitesurfing and some fantastic hikes nearby. The beach town is vibrant with a great community of Digital Nomads.
BEST CO-WORKING SPACES IN SANTA TERESA:
---
In conclusion about the best cities for Digital Nomads
In 2007, Tim Ferriss released his book The 4-Hour workweek in which he already depicted this same way of life and work as Digital Nomads. (By the way we highly recommend this inspirational book, you can find it here)
But even then, Ferriss could never have predicted the importance, evolution and impact of social networks, applications and on-demand services which has exacerbated during Covid.
Today, whenever we go to a cafe, we are surrounded by people working on their laptop. Our generation is actually so lucky! We can now work from anywhere in the world. It has never been so easy to combine travel and work. How great is that!
We hope that you find this list useful. Feel free to send us your recommendation, as we are pretty sure more and more cities would have to be added to this list as there are more and more Digital Nomads around the world!