Kyoto is a magical place, which will make you fall in love with Japan instantly. You will stroll in bamboo forests, visit mystical temples, see some real geishas and if the season is right expect some beautiful cherry blossom sights.
Kyoto has a centuries-old history as the island nation's former capital. The city is also one of the major religious hubs in Japan. Kyoto has a great number of cultural sites. Here are the most unforgettable 10 things to do and see in the city:
---
1. Walk at the Fushimi Inari Shrine
Kyoto's most iconic treasure, the Fushimi Inari Shrine is located at the end of a flamed colored walkway made up of thousands of traditional tori gates. Visitors can easily spend a day wandering through the trails surrounding the network of ornate shrines. Half way up the mountain, expect incredible views of Kyoto at the Yotsutsuji Intersection.
---
2. Visit the Golden Kinkakuji Temple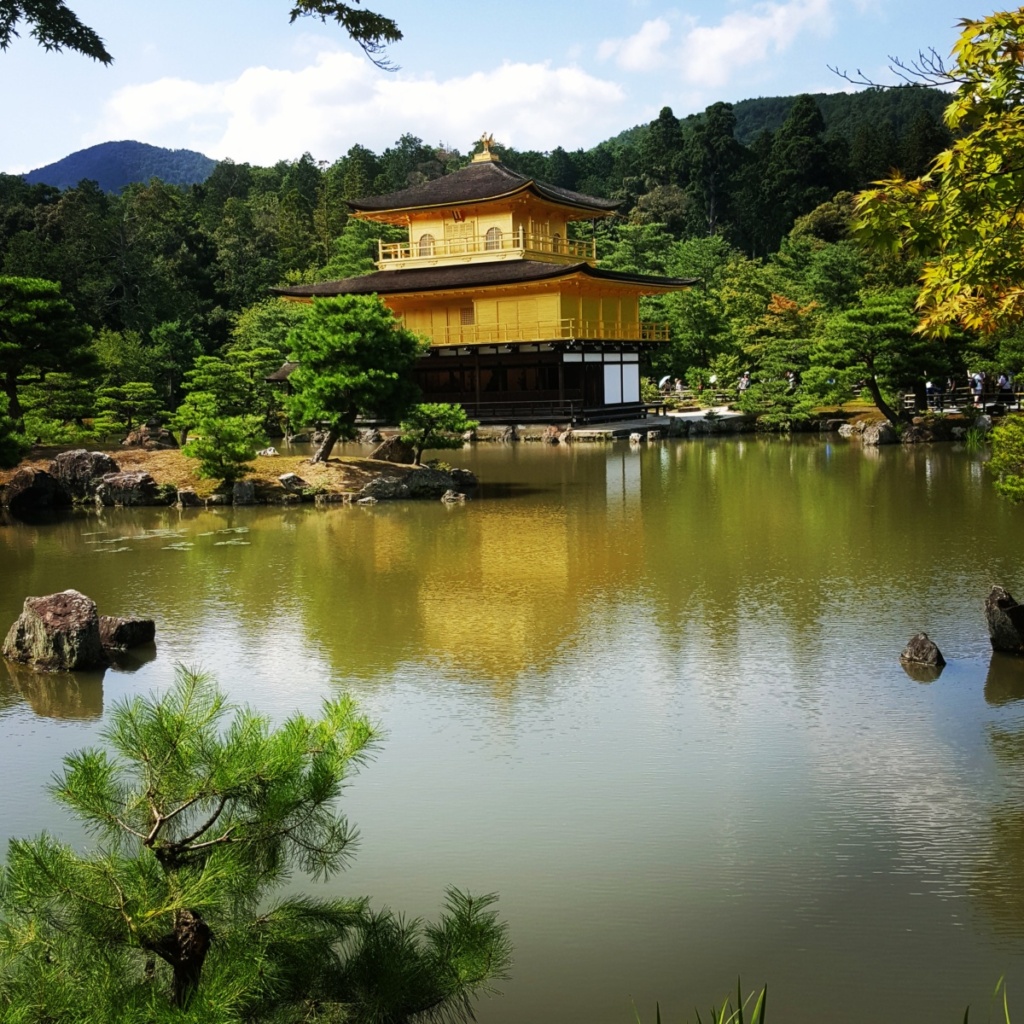 Amidst a placid lake and surrounded by trees you can see the golden Kinkakuji Temple. It is a Zen temple wrapped in gold leaf. It was originally built as a retirement home for a famous shogun, who sanctioned the building to become a temple after his death. This sight a really beautiful. A visit of Kinkakuji Temple is a must while in Kyoto.
---
3. Visit the Kiyomizu-dera Temple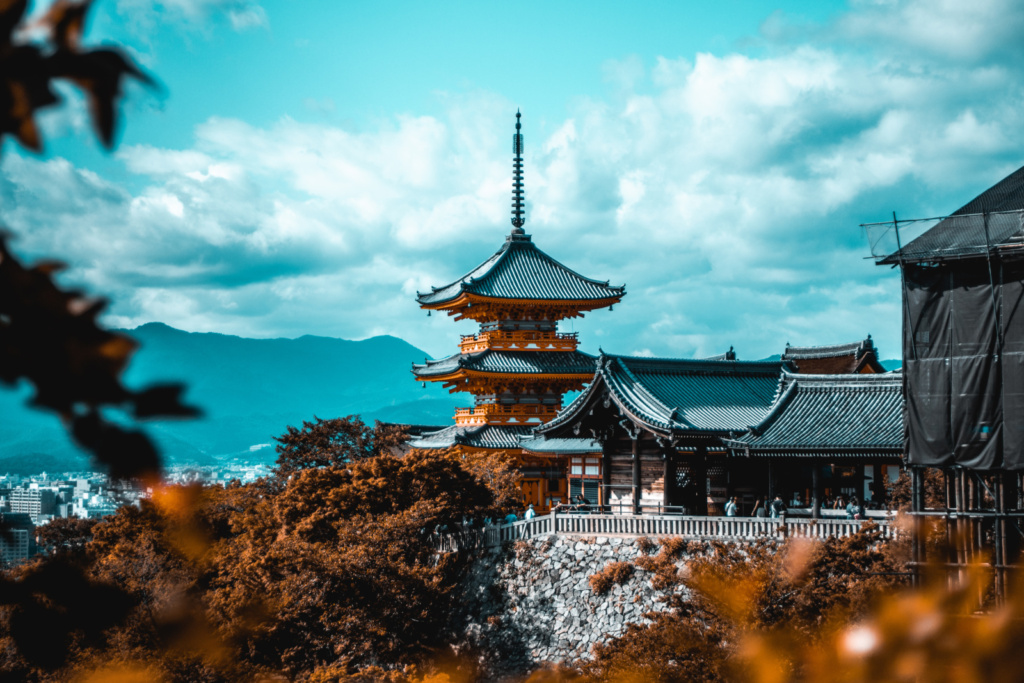 On top a beautiful hill is the Kiyomizu-dera Temple, a UNESCO World Heritage site surrounded by cherry trees. The temple is known for hosting an array of magical features. Walk between two stones with your eyes closed in front of the Jishu Shrine, build to honor the god of love. If you can do this successfully, then you will find true love.
---
4. Enjoy some great food at Pontocho alley
Near the Kamogawa River, Pontocho is a lively alley with restaurants lining each side. There are hundreds of restaurants offering everything from fine dining to inexpensive yakitori. Don't blindly follow what your guidebook tells you, the best restaurants are usually small, hidden, and might not advertise their menu in English. The best strategy for finding memorable cuisine is to simply walk into whatever shop's ambiance appeals to you most. On a hot night, sit at a restaurant overlooking the Kamogawa River, as the flowing water tends to cool the air.
---
5. Take your best shot at Yasaka Pagoda
Yasaka Pagoda is located at Hokanji Temple in Higashiyama District in eastern Kyoto City. It's the famous landmark of the district and one of the most photographed place in Kyoto. Visitors can actually enter inside the pagoda too.
---
6. Stroll the Gion district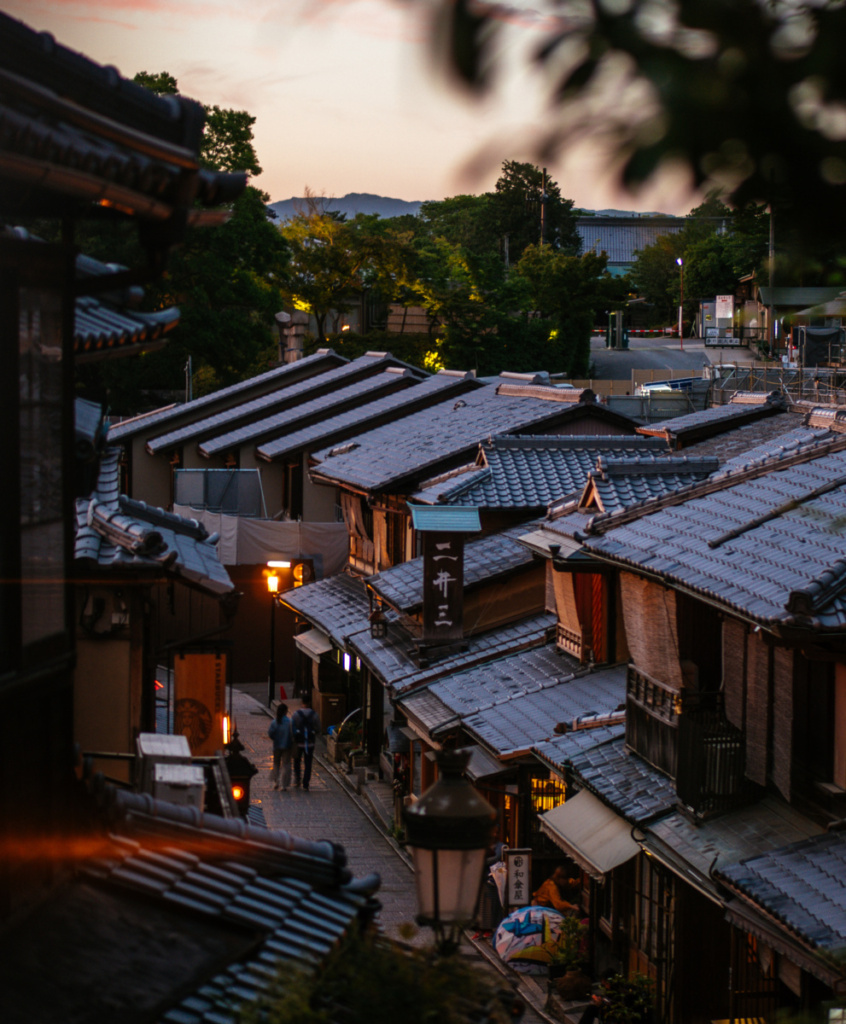 Gion is Kyoto's entertainment district, known for being a hub for artists, theatres, and geishas. It's easy to spend the whole day in this area, exploring all the fantastic corners. Gion hosts the Minamiza Theater, renowned for featuring kabuki shows – a genre of theater that features dance, dramatic make-up, and bright colors.
Visitors can also walk down Hanami-koji, the cherry trees lined up on the main street. You can also write down your hopes and dreams to place upon the Yasui Kompira-gu Shrine's magical stone. In between cultural attractions, you will find hundreds of cafes, food stalls, and perfectly placed benches.
There is no better place to find an interesting, cultural, and well-rounded view of Kyoto than in the Gion District.
---
7. Be amazed in a Bamboo Grove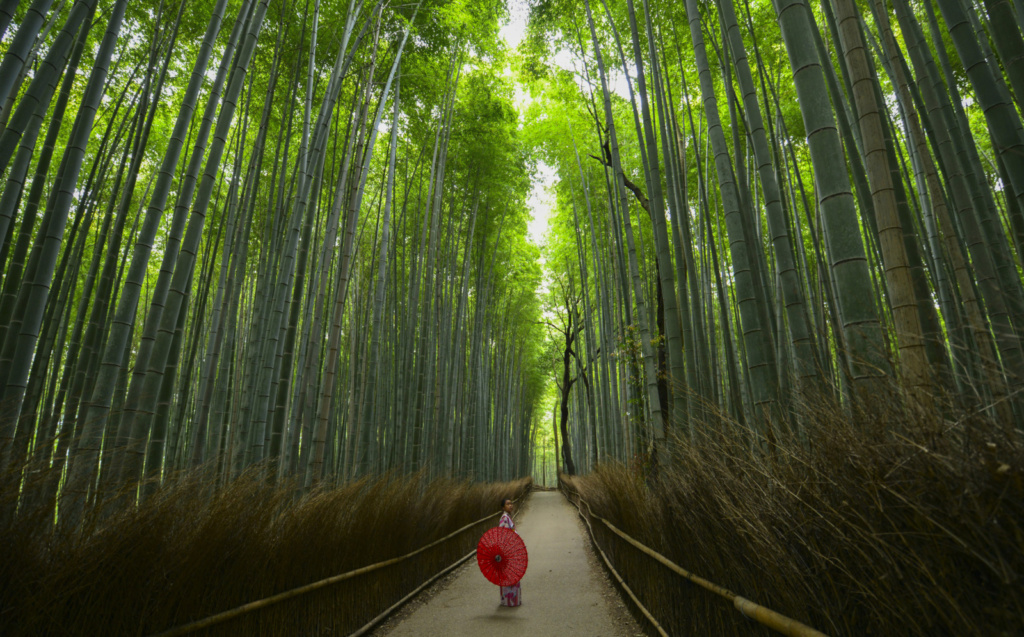 Another iconic landmark of Arashiyama area is this Bamboo Grove, which runs between Tenryuji Temple and Okouchi Sanso Garden. It's one of the most popular photo spots in Kyoto and definitely a must-see. It can be very crowded at times so going there early morning would be better.
---
8. Stay Zen at the Tenryuji Temple
Tenryuji Temple is the head temple of the Tenryu branch of Rinzai Zen Buddhism, known for its gorgeous Japanese garden, and the astonishing Japanese artwork. We were blown away there and loved this temple a lot.
---
9. Visit your dream Japanese house at Okouchi Sanso Garden
Okouchi Sanso Garden was our favorite thing to see in Kyoto. Formerly the estate of the famed film actor Okochi Denjiro (1898-1962), this sublime villa and surrounding gardens are located right at the end of the Bamboo Grove. The admission fee also includes a nice Japanese cup of mocha tea. The main house here is one of the finest examples of traditional Japanese residential architecture and the teahouse is a real gem. Many people skip this visit after the Bamboo Grove… which is really a shame as the site is absolutely stunning.
---
10. Enjoy some great Japanese food at Nishiki Market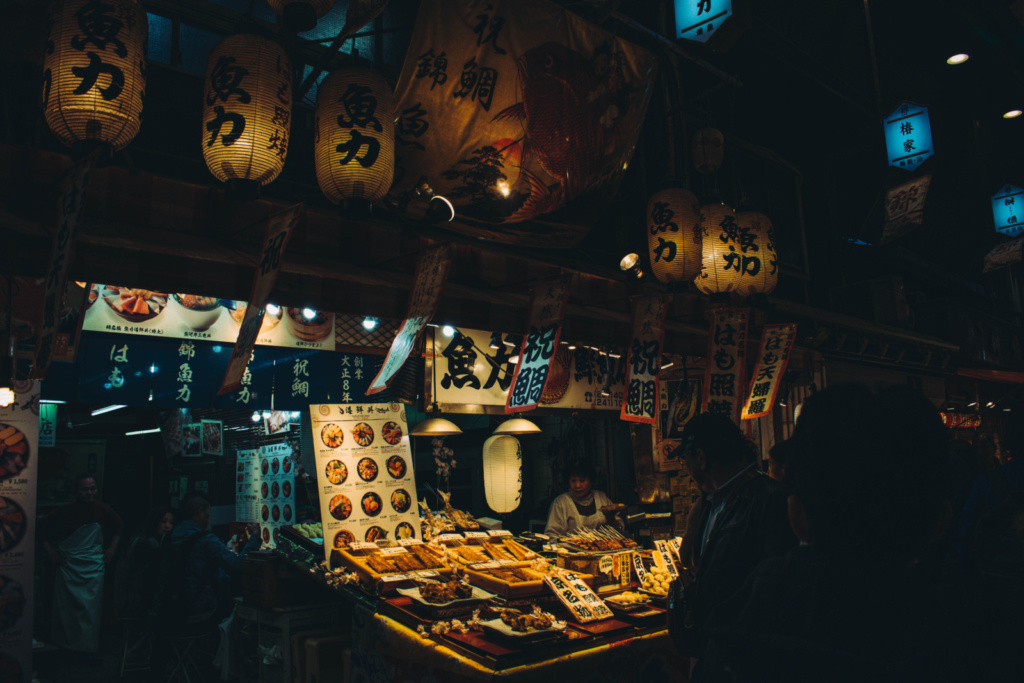 Nishiki Market has a pleasant and lively atmosphere that is inviting to those who want to explore the variety of culinary delights that Kyoto is famous for. Known as "Kyoto's Kitchen", this retail market specializes in all food related things, like fresh seafood, knives and cookware, and is a great place to find seasonal foods and Kyoto specialties, such as Japanese sweets, pickles, dried seafood and sushi. This visit will certainly please your palate.
---
Things to do outside Kyoto: Nara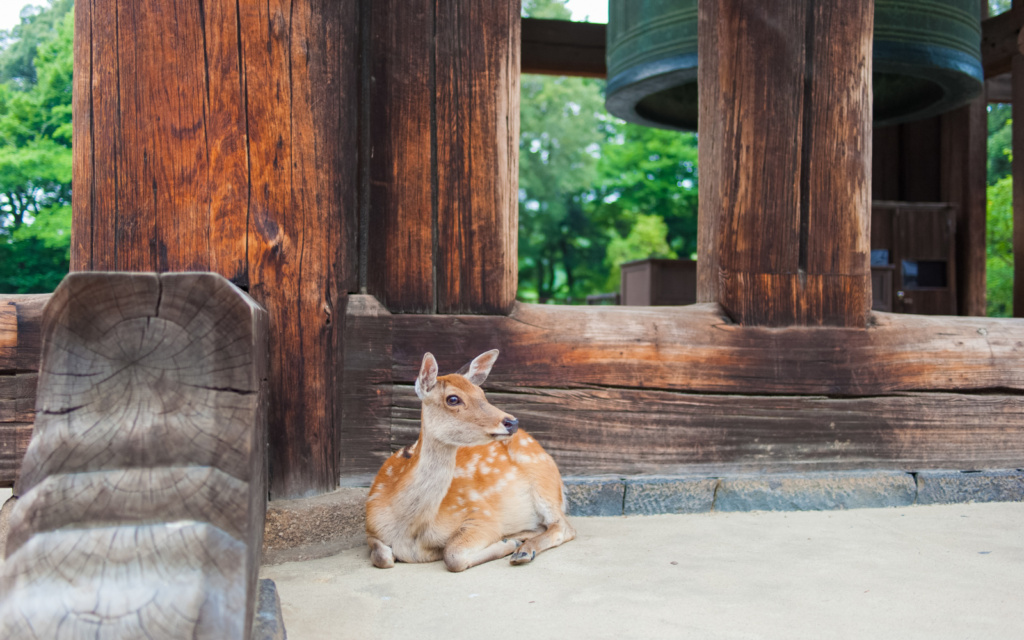 Do not miss the day trip to Nara, located less than one hour from Kyoto. Due to its past as the first permanent capital, the city remains full of historic treasures, including some of Japan's oldest and largest temples, including the famous Daibutsu (Great Buddha) at Todai-ji Temple, Kasuga-Taisha Shrine. Nara-koen Park is also very unique with its famous semi-wild deer which you approach very close. A unique experience in Japan.
---
When you close your eyes and think of Japan, you're probably picturing Kyoto: sublime Zen gardens, mysterious Buddhist temples, colorful Shinto shrines, graceful geisha. The fact is, Kyoto is the most rewarding city in Japan and a place all travelers should visit at least once in their live. This is certainly one of our favorite destination in the world which we highly recommend to anyone.
---
Where to stay in Kyoto?
Accommodation in Kyoto is not necessarily easy to find, especially if you plan to go there in spring for the cherry blossom and for the bright color of the maple trees in autumn. In short, finding where to sleep in Kyoto can be a real headache! Kyoto is also one of the best cities in Japan to sleep in a ryokan and have a unique experience, however this can be a little pricey.
During our trip to Kyoto in Spring with stayed in a beautiful and new hotel called Hotel Resol Kyoto Shijo Muromachi in the city center near the Nishiki Market. The hotel has a stunning interior architecture, very modern in a traditional Japanese setup and with all the comfort. Hotel Resol Kyoto Shijo Muromachi is priced reasonably, has a delicious buffet breakfast, and is located near the main area such as Gion and Pontocho Alley which are all within walking distance. A great place to stay in Kyoto.
Don't look any further, you can book directly here.