IS ST KITTS AND NEVIS A GOOD PLACE TO LIVE? IS IT POSSIBLE TO MOVE PERMANENTLY TO ST KITTS AND NEVIS?
St Kitts and Nevis, located in the Caribbean, is a twin-island nation known for its natural beauty, vibrant culture, and attractive investment opportunities. It has a population of over 54,000 and welcomed over half a million visitors in 2022.
St Kitts and Nevis have gained popularity as a destination for temporal and permanent relocation. This is due to various factors like its Citizenship by Investment Program, a growing and stable economy, and business opportunities.
However, aside from these perks, there are other vital reasons for deciding to move to St Kitts and Nevis. Let's explore them below.
---
1. Attractive Citizenship By Investment Program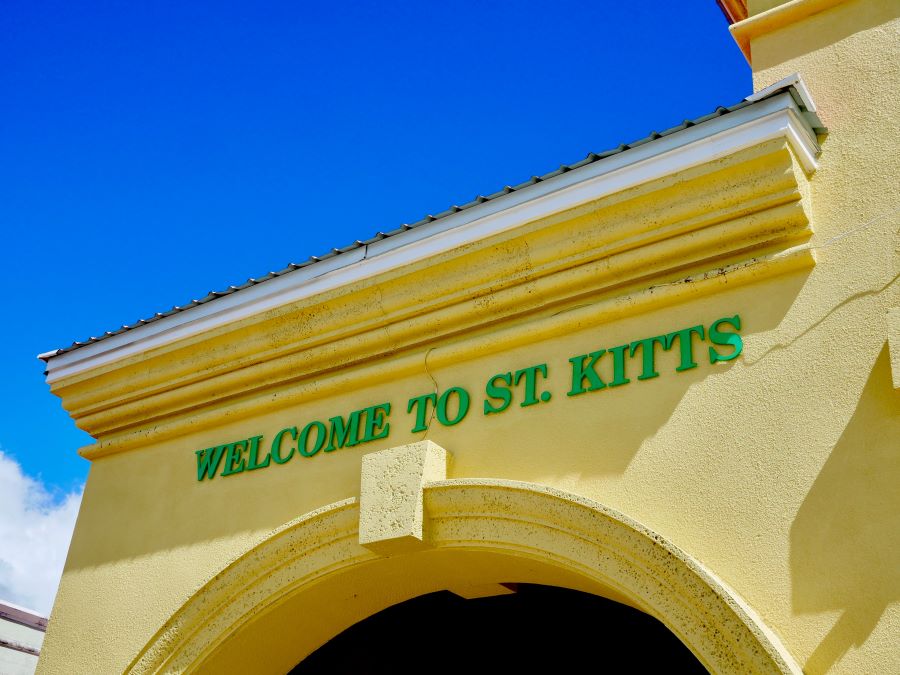 The St Kitts and Nevis CBI program has several enticing benefits. First, the St Kitts and Nevis passport grants you visa-free or visa-on-arrival travel to over 155 countries, allowing you to venture across borders without the hassle of visa applications and restrictions.
You can get St Kitts and Nevis through different investment paths, starting from as low as $125,000 (until July 1st, 2023).
Also, as a citizen of the Caribbean country, you have access to world-class healthcare and education systems. You also have access to diverse business and investment opportunities. This gives you an edge to greatly tap into the country's thriving economy and expand your business ventures.
---
2. An Attractive Natural Environment
St Kitts and Nevis is a Caribbean gem. The country boasts islands with picturesque beaches and clear blue waters to help you relax. These beaches have idyllic palm-fringed shores.
St Kitts and Nevis are not just blessed with stunning landscapes; it also has a rich diversity of wild and marine life. The islands' protected areas and coral reefs have diverse aquatic species—an attraction for snorkelers and scuba divers.
Living in St Kitts and Nevis means embracing a serene environment. There, you can enjoy a slower pace, away from the hustle and bustle of city life. The islands offer a true escape for solace in nature's serenity.
---
3. Benefit from Tax Advantages
It is good to note that as a St Kitts and Nevis citizen, the country does not impose income tax on your worldwide income. This tax advantage allows you to retain more of your hard-earned income and enjoy a higher disposable income.
Aside from the absence of income tax, St Kitts and Nevis does not impose capital gains tax or inheritance tax. So you can benefit from the tax-free status on capital gains you realize from asset sales and investments. Also, you do not get taxed on inheritances, so you can transfer your wealth and assets to future generations comfortably.
---
4. You Will Enjoy a High Quality of Life
St Kitts and Nevis boast an excellent healthcare system and modern medical facilities. You can enjoy preventive care and access well-equipped hospitals and clinics with skilled professionals as citizens or residents.
There is a priority on education and a high standard of schooling options. They offer reputable institutions, from primary to tertiary education, including international schools with recognized curricula. 
Now, to the fun part. You can always enjoy water sports, golfing, and hiking in St Kitts and Nevis. The country has fun-filled festivals, music, arts, and local traditions that create a sense of community. And you get to enjoy an impressively low cost of living compared to other Caribbean destinations.
---
5. Real Estate and Property Market Opportunities
As a resident or citizen, you can freely buy real estate in St Kitts and Nevis. As a resident, you only get to pay a 10% Land Holding License fee of the land price. However, you do not need to buy a license as a citizen.
Properties in St Kitts and Nevis cut across a diverse range of properties, from luxurious beachfront villas to cozy mountain retreats. The market caters to various preferences and budgets. 
Aside from the affordable cost of purchasing or building properties in St Kitts and Nevis, owning real estate is advantageous because the country is a growing tourist attraction. You can always rent out your properties all year round.
---
6. Economic Stability and Investment Opportunities
The St Kitts and Nevis government is firmly committed to maintaining a stable economic and business-friendly environment. It actively encourages foreign investment through investor-friendly policies, streamlined regulations, and attractive incentives.
In St Kitts and Nevis, there are measures to protect investments and facilitate foreign direct investment. The thriving tourism industry presents opportunities for investment in luxury resorts, boutique hotels, and eco-tourism ventures. The financial industry provides ample access to offshore banking, wealth management, and financial technology.
Renewable energy is another promising sector in the country. As an investor, you can leverage abundant natural resources like wind and solar power.
---
What Perks Suit You the Most?
St Kitts and Nevis is an ideal place for those who desire a peaceful and thriving life. Even more, it is a financially promising country, as it is open to various investment opportunities, has a stable economy, and has an amazingly low cost of living. Explore which advantages suit you best and consider investing in this country.
We hope that this post was helpful to consider your move to St Kitts and Nevis!