WHAT TO DO IN SINGAPORE? BEST ACTIVITIES IN SINGAPORE?
Singapore is an expensive city, but it has earned numerous superlatives, including being the cleanest, best-planned, and potentially the most entertaining city in the world.
With an abundance of attractions, including the largest top infinity pool, the world's first nocturnal animal safari park, centuries-old temples, excellent food, impressive architecture, and top-notch shopping streets, visitors will undoubtedly have a great time.
The city-state effortlessly blends old and new, historic and modern, offering something for everyone. Despite the pandemic, safe management measures and SG Clean certification guidelines have allowed most attractions to reopen.
Keep reading to discover how to make your Singapore trip unforgettable.
---
1. National Gallery Singapore
National Gallery Singapore boasts the largest public collection of modern art in Southeast Asia, housing over 9,000 works across two stunning national monuments – City Hall and the former Supreme Court.
With countless galleries to explore, some visitors spend half a day or more soaking up the artistic diversity. To save time and avoid lines, we recommend purchasing tickets online in advance and visiting during weekdays.
This is one of the best things to see in Singapore.
---
2. Island Hopping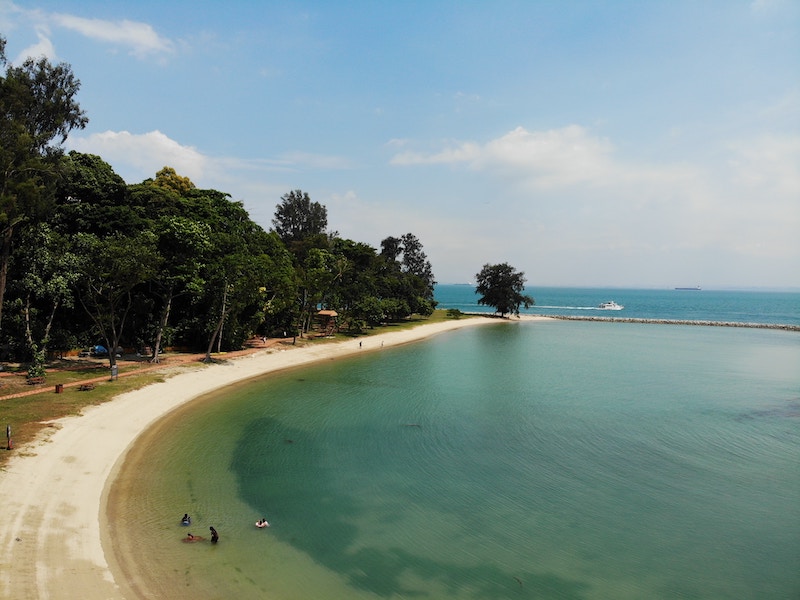 Are you ready for activity in Singapore? Hop on a ferry and explore the mesmerising offshore islands.
Discover the peaceful and serene beaches of Kusu Island, which are ideal for a delightful picnic.
If you're seeking a quiet getaway, head over to St. John's Island, where you can escape the hustle and bustle and enjoy holiday bungalows equipped with barbecue pits.
Looking for an unforgettable outdoor adventure? Hop on your bike and head to Coney Island to immerse yourself in nature. Discover the hidden treasures of our city's islands!
---
3. Arab Street
Discover the one-of-a-kind Muslim quarter in Singapore where religious and historical elements blend harmoniously with contemporary art and Arab crafts. Explore this captivating district filled with rich cultural experiences.
Perfect for hipsters, devout Muslims, or anyone interested in exploring the city-state's diverse past and contemporary vibe, this charming neighborhood dates back to the 1800s and offers an exciting mix of cultures and perspectives.
Don't forget to try the mouth-watering kaya Swiss roll at Rich & Good Cake Shop while you're there!
Arab Street is our favorite things to see in Singapore.
---
4. Pulau Ubin
If you're looking for a unique island experience, look no further than Pulau Ubin.
Just a short 15-minute boat ride from Changi, this rustic island transports you back to Singapore's kampong (village) lifestyle of the past.
Explore the island on a rented bicycle, pedaling past old-growth mangrove swamps, lotus-covered lakes, tin-roofed shacks, and ramshackle shrines. Top off your adventure with a delicious seafood meal by the sea.
Pro tip: For those who love a challenge and entertainment, there's a mountain bike trail to test your skills. But in general, bicycles are the best way to get around and see the island.
---
5. Marina Bay Sands
If you're a baller, Singapore's got you covered. With cash to splash, you can indulge in everything from Michelin-starred meals to scenic views from the SkyPark.
The sensational Moshe Safdie-designed complex, featuring a massive mall, casino, convention center, and hotel, stands as the city-state's most iconic building.
Don't miss the chance to visit the ArtScience Museum, Singapore's most visionary exhibit, and SkyPark's awe-inspiring 57-story height, offering the best panoramic view in the city.
Not from it, we also recommend to combined your visit of Marina Bay Sands with the amazing Gardens by the Bay!
Marina Bay Sands is one of the most popular and best things to see in Singapore!
---
6. St. Andrew's Cathedral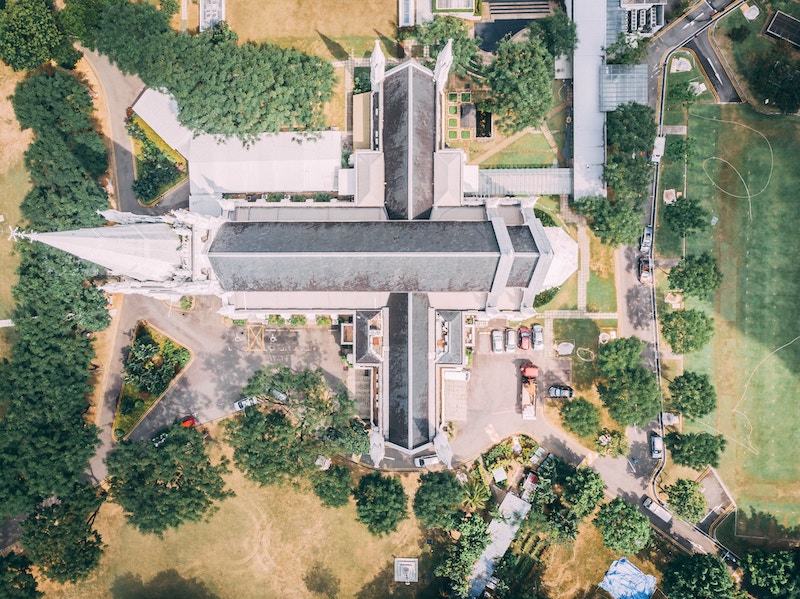 The Civic District in Singapore boasts a remarkable architectural beauty that stands out amidst the thriving urban bub. The awe-inspiring structure, a giant wedding-cake monument, touts the title of one of the oldest buildings in the area.
It's imposing Neo-Gothic design and minimalist spire leaves visitors in awe. Surrounded by verdant park grounds, the structure stands as a sanctuary amidst the city's hustle and bustle.
The site is Singapore's largest cathedral, and the oldest Anglican house of worship, appealing to culture, history, and architecture enthusiasts alike.
Experience this gem of Singaporean history and architecture while exploring the Civic District.
It is very important while traveling not to forget for personal safety on the Internet. To do this, you should use a Singapore VPN, which will protect you from data theft, stalking, and tracking you.
VeePN perfectly copes with all these tasks. Thanks to thousands of VPN servers, you can easily log into your bank accounts as if you were at home. A known problem is when accounts are blocked due to connecting to them from abroad, you will not be afraid.
---
7. Sentosa
Escape to Sentosa, an idyllic 1,236-acre island resort located just off the southern coast of Singapore. With attractions such as Universal Studios Singapore and the S.E.A. Aquarium, Sentosa draws visitors from all over the world.
Explore their beaches, zip line at Mega Adventure Park, shop at the Luxury Fashion Galleria, and enjoy a round of golf at the Sentosa Golf Club's award-winning courses.
Whether you're looking for adventure or relaxation, Sentosa has it all. Don't miss out on the ultimate island getaway!
Spending time in Sentosa is one of the best things to do in Singapore.
---
8. Admire street art
Are you ready to explore the vibrant world of street art in Singapore? While the city has strict regulations on public street art, there are several hotspots where you can admire incredible artworks that are legally sanctioned.
From the colorful alleys of Haji Lane and the bustling nightlife of Clarke Quay to the captivating neighborhood of Arab Street – you'll find plenty of unique and striking murals waiting to be discovered. Join the ranks of renowned street artist Banksy and take the art beyond the gallery walls and onto the streets of Singapore.
---
Conclusion about the best things to see in Singapore
Singapore is a vibrant and exciting city-state filled with high-tech skyscrapers, lush gardens, and stunning beaches. From its incredible street art to world-class attractions like Marina Bay Sands and Sentosa, Singapore has something for everyone.
Whether you're a foodie looking for delicious cuisine or an adventure seeker ready to explore, you've got plenty of entertainment to choose from.