WHY VISITING SANTORINI? WHY IS SANTORINI WORTH GOING?
Santorini is a Greek island known for its breathtaking sunsets, stunning views, traditional villages, and unique charm. This picturesque destination has been captivating travelers for decades.
If you're considering Santorini as your next vacation spot, here are the top reasons to visit this Cyclades Island in Greece:
---
10 good reasons to visit Santorini and make the most of your stay.
Reason 1: The sunsets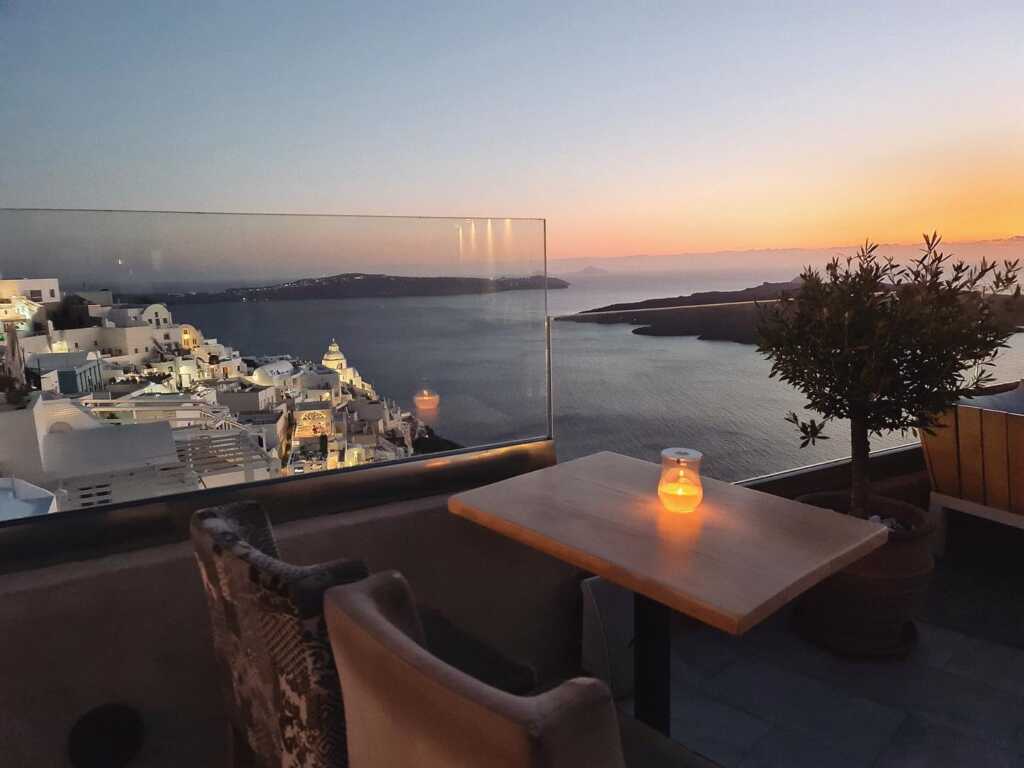 You can admire the famous sunset in Oia, in the north of the island, either from the castle walls, or the privacy of a cliffside infinity pool, or while sipping a glass of wine local in one of the many outdoor terraces of cafes and restaurants.
>> READ: BEST THINGS TO DO IN OIA
---
Reason 2: The amazing caldera view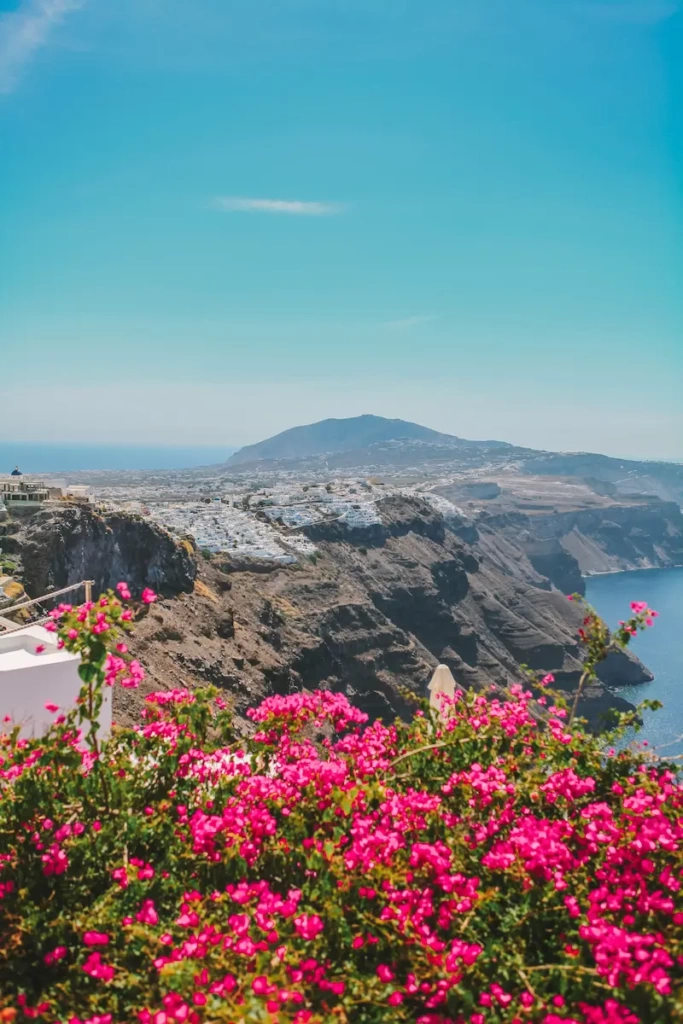 The island's unique geography is one of the best reasons to visit Santorini. The island is essentially a set of volcanoes, forming a spectacular crescent-shaped caldera.
As you explore the island, you'll be treated to panoramic views of the caldera, with the Aegean Sea extending as far as the eye can see. The views are unparalleled and provide numerous photo opportunities.
We recommend hiking from Fira to Oia, to enjoy some of the best views of the caldera.
>> READ: GUIDE TO HIKE BETWEEN FIRA AND OIA
---
Reason 3: Santorini's traditional villages
From the town of Fira, through the villages of Firostefani and Imerovigli to Oia along the Caldera, to the inland villages of Pyrgos and Megalochori, there are so many cute places to visit.
>>READ: DISCOVER THE MOST TRADITIONAL VILLAGES ON SANTORINI: PYRGOS & MEGALOCHORI
---
Reason 4: To taste Santorini's delicious wines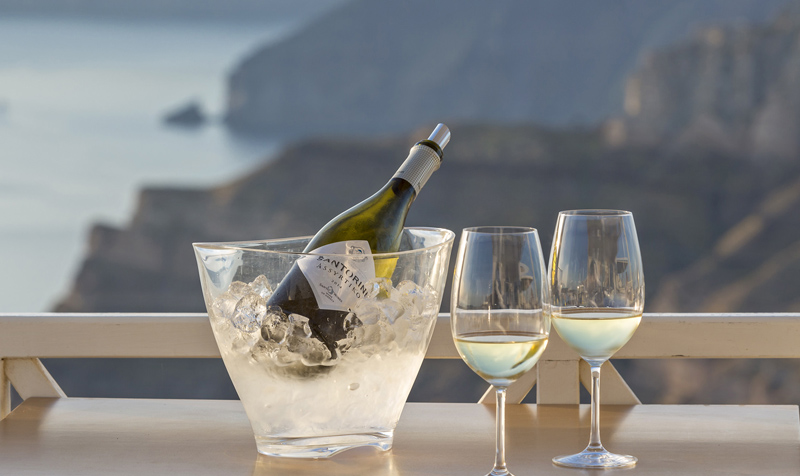 Santorini is known for its oldest vineyards dating back 3,200 years.
The volcanic soils protect the vines from parasites that give centuries-old roots. You can visit the different vineyards, to learn about the history and the winemaking process and have the chance to taste the local varieties.
We recommend a visit to Santo Wines in Pyrgos.
---
Reason 5: The delicious Greek Food
Greek cuisine is known for its delicious flavors, and Santorini is no exception. The island's cuisine is a culinary delight, with fresh seafood, local wines, and Mediterranean dishes. Be sure to try some of the island's specialties, like fava, tomato keftedes (tomato fritters), and the world-renowned Greek salad.
---
Reason 6: Visit Santorini for its unique beaches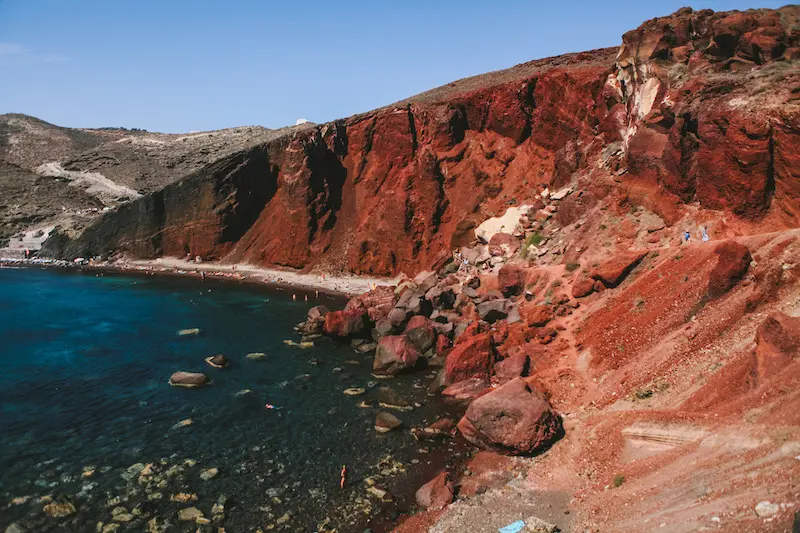 Although Santorini's beaches may not be traditional sandy stretches due to their volcanic origin, they boast distinctive features that make them truly special. The Red Beach, with its dramatic crimson cliffs and clear waters, is a must-visit.
For something more relaxed, opt for black beaches like Kamari and Perissa, where you can enjoy the sun, sea, and traditional Greek cuisine.
>>READ: 15 BEST BEACHES IN SANTORINI
---
Reason 7: You can visit Santorini's active volcano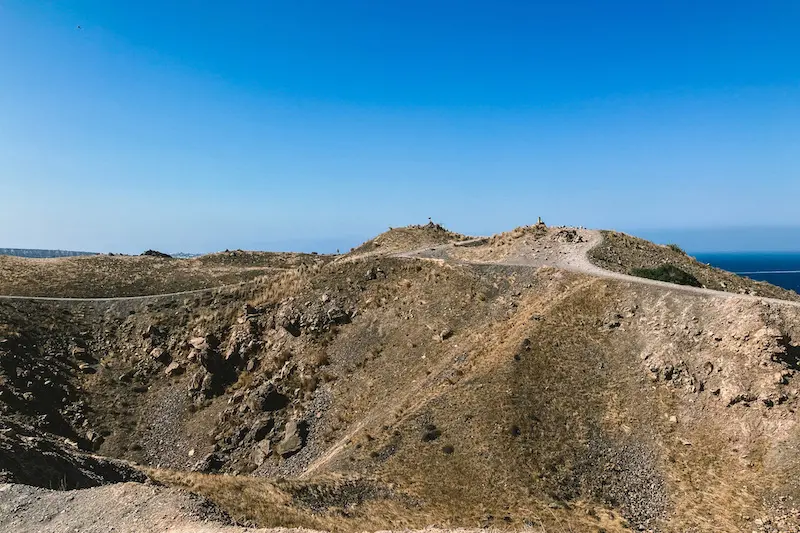 Santorini resulted from volcanic eruptions. This gives the island its unique volcanic landscape, particularly evident when you visit Nea Kameni, an active but dormant volcano in the center of the caldera.
Here you can walk all around the crater, admiring the wild landscape with its red and black rocks. You can also bathe in the thermal waters around Palea Kameni which form a volcanic thermal spa.
>> BOOK: BOAT TRIP TO SANTORINI 'S VOLCANO
---
Reason 8: Santorini's rich history and culture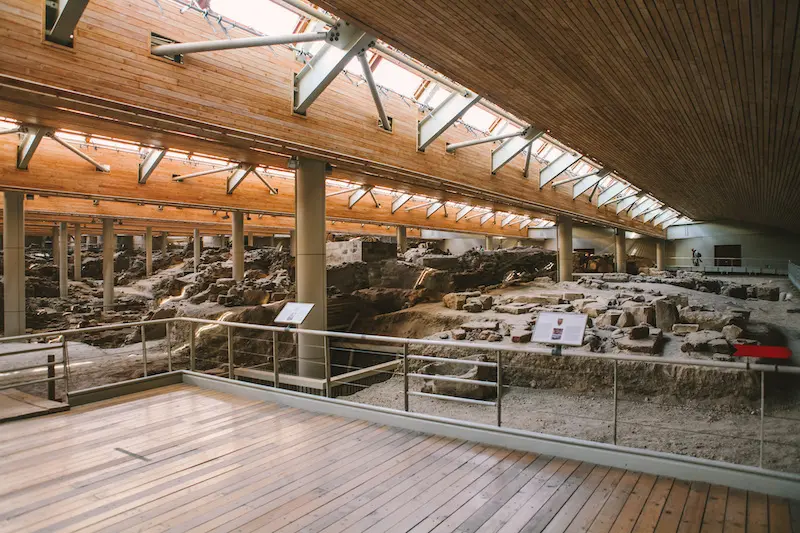 Santorini has a fascinating history, including its connection to the Minoan civilization and the famous volcanic eruption that led to the island's unique shape.
Explore the Museum of Prehistoric Thera, Akrotiri, and the Ancient Thera Archeological site to learn more about the island's history and culture.
>>READ: BEST THINGS TO SEE IN SANTORINI
---
Reason 9: Enjoy the many water activities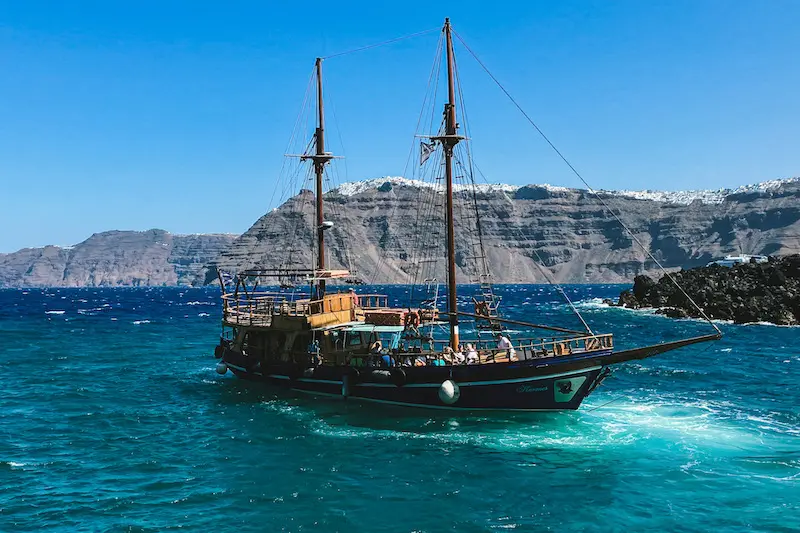 For the adventurous traveler, Santorini offers various water activities, such as snorkeling, scuba diving, and sailing. The crystal-clear waters of the Aegean Sea are teeming with marine life and underwater wonders, making it a perfect destination for water enthusiasts.
>> CHECK OUT THE BOAT TOUR OPTIONS IN SANTORINI
>> READ: 6 BEST BOAT TOURS IN SANTORINI
---
Reason 10: Santorini's amazing hotels
Santorini is renowned for its extraordinary hotels that offer a combination of luxury, breathtaking views, and unique architectural designs.
If you want a truly magical experience while in Santorini, we recommend staying at Katikies, one of the most prestigious hotels on the island.
---
In Conclusion – Is Santorini Worth Visiting?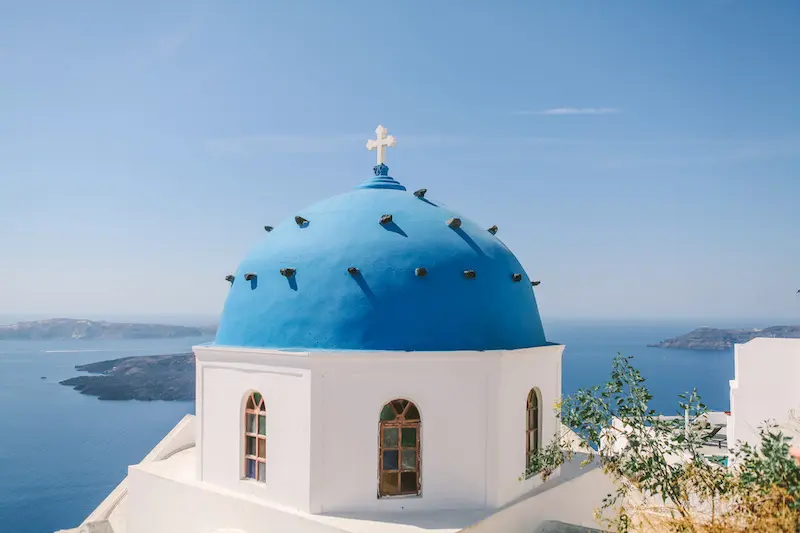 Santorini's charm is undeniable. Its unique landscape, breathtaking sunsets, delectable cuisine, and rich history make it a must-visit destination.
Whether you're a romantic couple in search of the perfect sunset, a history buff eager to explore ancient ruins, or a foodie looking to indulge in Mediterranean flavors, Santorini has something to offer every type of traveler.
It's a place where natural beauty meets culture and history, making it a paradise in the Aegean that should be on every traveler's bucket list.
---
Read Also
BEST THINGS TO SEE IN SANTORINI
FULL GUIDE FOR HIKING BETWEEN FIRA AND OIA
BEST THINGS TO SEE IN OIA, SANTORINI
10 BEST THINGS TO SEE AT IMEROVIGLI
FULL GUIDE TO VISIT PYRGOS IN SANTORINI
HOW TO GET AROUND IN SANTORINI?
THE PERFECT 3-DAY ITINERARY TO VISIT SANTORINI
BEST THINGS TO DO IN FIRA, SANTORINI
WHEN IS THE BEST TIME TO VISIT SANTORINI?
BEST HONEYMOON DESTINATIONS [2023-2024]