DOES MALTA HAVE GOOD DIVING SPOTS? WHERE TO DIVE IN MALTA? BEST TIME TO DIVE IN MALTA?
The Mediterranean island of Malta is a world-class scuba diving destination. With warm, clear waters, wrecks, caves, and reefs to explore, it's easy to see why many divers rank it as one of the top dive spots in Europe. If you're looking for an exciting scuba holiday, Malta has a lot to offer.
This article will give you an overview of what to expect from a diving trip to Malta.
We'll look at the best times of year to visit, the scuba courses available, some of the top dive sites around the islands, the marine life you're likely to encounter, and general tips to help you make the most of your Malta diving holiday.
Whether you're a seasoned pro or a total beginner, there are adventures waiting for you under the waves here.
---
The Best Times of Year to Dive in Malta
Thanks to Malta's Mediterranean climate, diving is possible throughout the year. That said, the summer months from June to September are generally considered the best times for scuba diving in Malta. During these months, air and sea temperatures are very pleasant, and visibility underwater can exceed 30 meters.
The summer season is peak diving time, which means dive sites get busy and accommodation prices are higher. But there are also more boats, centers, and dive professionals operating. If you want quieter, cheaper diving, consider visiting in April, May, or October. Temperatures are cooler but still comfortable for scuba diving in Malta.
---
Scuba Courses and Recommended Training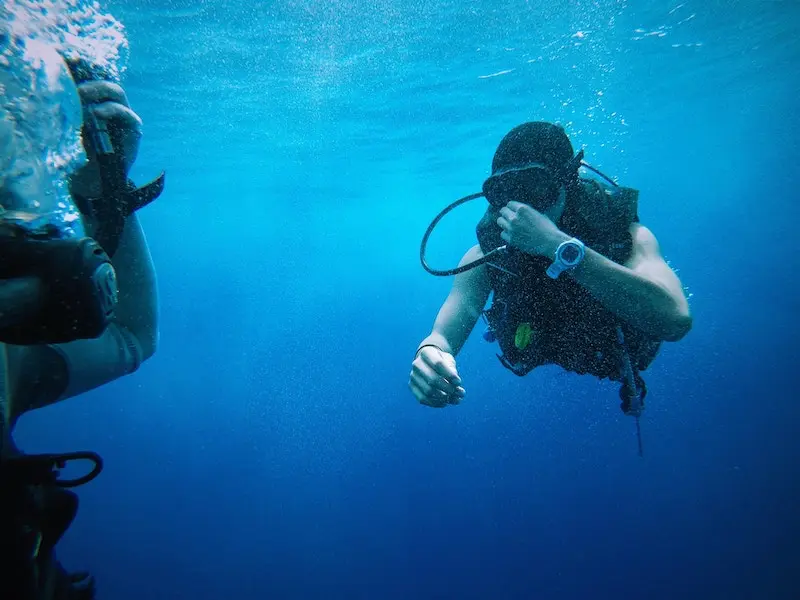 Malta is home to dozens of PADI and SSI-accredited dive centers, making it a fantastic destination to learn to dive or further your scuba qualifications. Here are some of the most popular courses available:
Discover Scuba Diving – a quick introduction to scuba diving that's ideal for first-timers.
Open Water Diver – the entry-level PADI certificate to become a fully qualified diver. Courses run over 3-4 days.
Advanced Open Water Diver – gain experience via 5 adventure dives at sites like wrecks, drop-offs, and caverns.
Rescue Diver – an advanced course teaching diving safety, rescue techniques, and first aid. This is a great additional course for those who have completed their Dive Master course.
Specialty courses – photography, deep diving, night diving, wreck diving, and more.
Technical diving courses – for experienced divers looking to progress into technical scuba.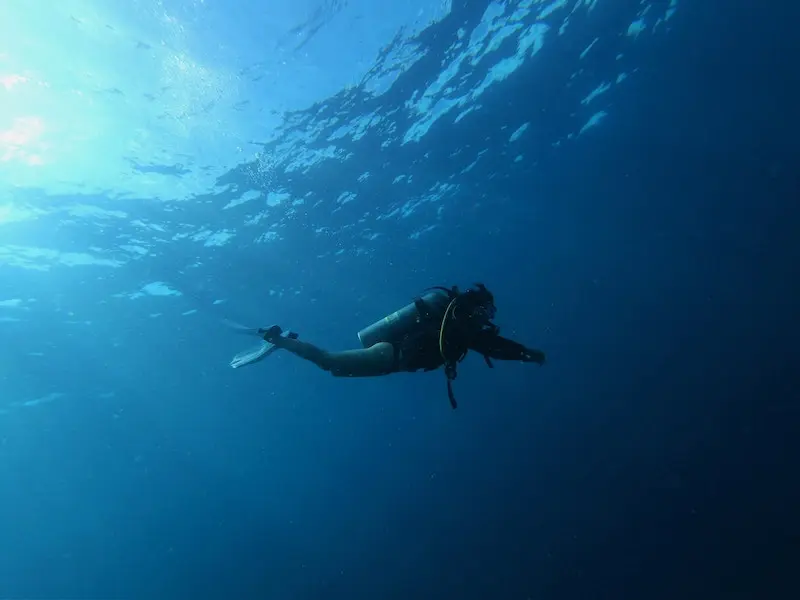 Ideally, you should have your Open Water certification before diving in Malta. For depths greater than 30 meters, Advanced Open Water or equivalent training is recommended. Make sure to bring log books and certification cards as most dive centers will want to see proof of experience before allowing you onto the more advanced dives.
---
A Look at 5 of the Best Dive Sites in Malta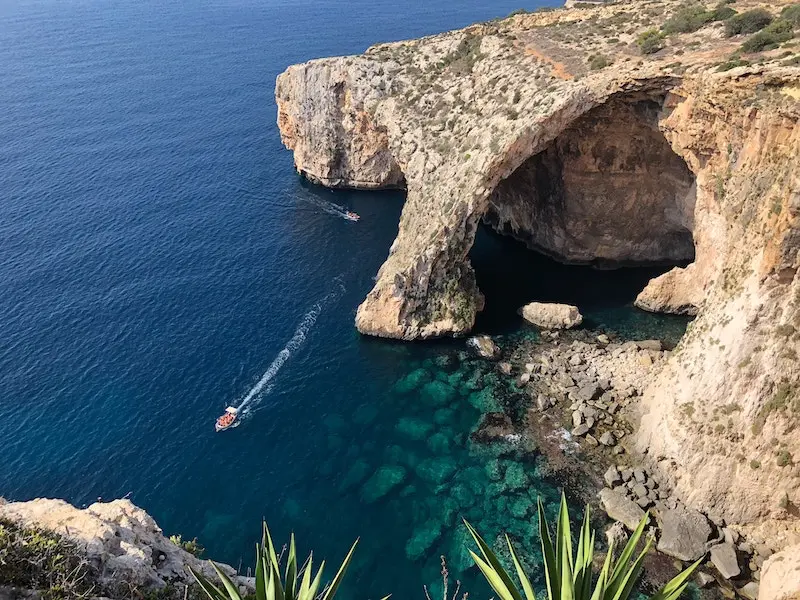 With so many great dive sites, it's hard to pick favorites in Malta. However, here are five of the best sites that should give you a flavor of the high-quality diving on offer:
HMS Maori – This British Navy ship sank during WWII. Lying at 42 meters, the wreck has largely retained its structural integrity and is encrusted with marine growth. Inside you can explore boilers, bathrooms, cargo holds, and corridors.
MV Rozi – Malta's most famous wreck dive – the MV Rozi is a 60-metre long cargo ship that sank vertically in 1992. Easily penetrable, the wreck provides a haven for shoals of fish. Descend to the seabed at 45 meters to see the whole sight.
Reqqa Point – An excellent shallow reef dive, Reqqa Point features a series of cave swim-throughs, arches, tunnels, and miniature chimney stacks to explore. The caves are filled with glassfish, shrimps, and nudibranchs. Maximum depth 18 metres.
Zurrieq Reef – Known for its biodiversity, the sloping reef off Zurrieq is home to seahorses, octopus, lionfish, and moray eels. The terrain is scenic too, with gullies, ridges, sand channels, and small caves at depths of 20-30 meters.
Anchor Bay Dive Site – One for less experienced divers, this sheltered bay features a sandy bottom scattered with amphorae. Fish life includes seahorses, pipefish, and rays. With a maximum depth of 12 meters, it's ideal for trying scuba diving in Malta for the first time.
---
What Can You Expect to See When Diving in Malta?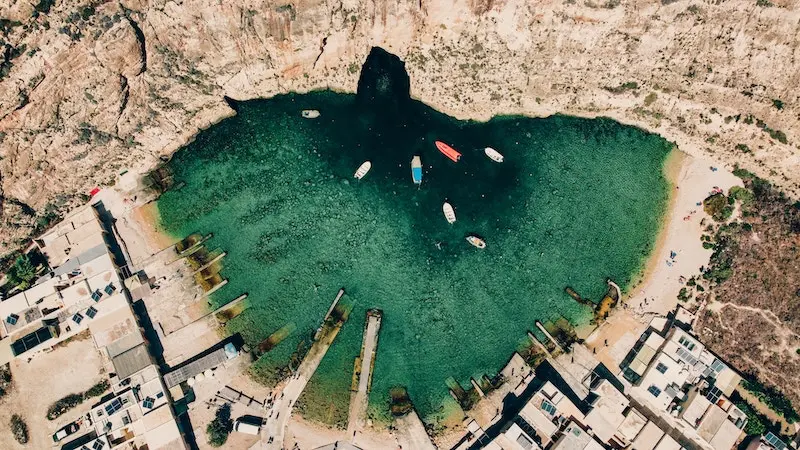 Scuba diving in Malta rewards you with sights of beautiful and unusual marine life. On almost every dive, you can hope to see moray eels poking out of crevices, shoals of salema fish swimming together and crab species scuttling across the seabed.
Other common encounters when diving here include:
Octopus – watch these color-changing cephalopods squeeze into tight spaces.
Seahorses – curling their tails around seagrass and seaweed.
Cuttlefish – flashing mesmerizing color patterns.
Sponges – bright yellow, orange, and red sponges clinging to reefs.
Lionfish – gorgeous and ornate, but venomous – no touching!
Trumpetfish – long fish that camouflage themselves as corals and seaweed.
Stingrays – undulating over the seafloor, often partly buried in sand.
Grouper – hefty fish often curious about divers.
Thanks to Malta's marine preservation efforts in recent decades, vulnerable species that were once rare are returning to Maltese waters.
Loggerhead turtles now nest again on some beaches. Dolphins are frequently spotted, especially around Filfla Island. The endangered Mediterranean monk seal has also been seen more regularly around dive sites.
While catching a glimpse of these larger animals isn't guaranteed, the fact they are returning to Malta is a positive sign for the health of the marine ecosystem – and great news for scuba divers, too, of course.
---
In conclusion – Is Malta a great diving destination?
A diving trip to Malta promises warm, clear waters, exciting dive sites, unique marine life and plenty of adventure. With a huge choice of reefs, caves, walls and wrecks to explore, plus excellent dive training, facilities, and packages, Malta has something for both beginner and advanced divers.
Whenever you choose to visit, with a little preparation and an adventurous spirit, you're guaranteed to have a memorable scuba diving holiday in Malta. Have a great time while you're there!
---
READ ALSO
WHY IS MALTA THE PERFECT HONEYMOON DESTINATION
SANTORINI – 25 AWESOME THINGS TO DO [GREECE]
25 BEST HONEYMOON DESTINATIONS