Where to stay in Fuerteventura? What are the best places to stay on the island? This full guide will help you select the best place for your perfect holiday.
Fuerteventura is the second largest island in the Canaries. With its sunshine and mild climate all year round, it is a great destination for beach lovers, water sports enthusiast and to admire the the wild nature. To make your stay as pleasant as possible, we prepared this comprehensive guide for you.
READ: 10 best reasons why you should visit Fuerteventura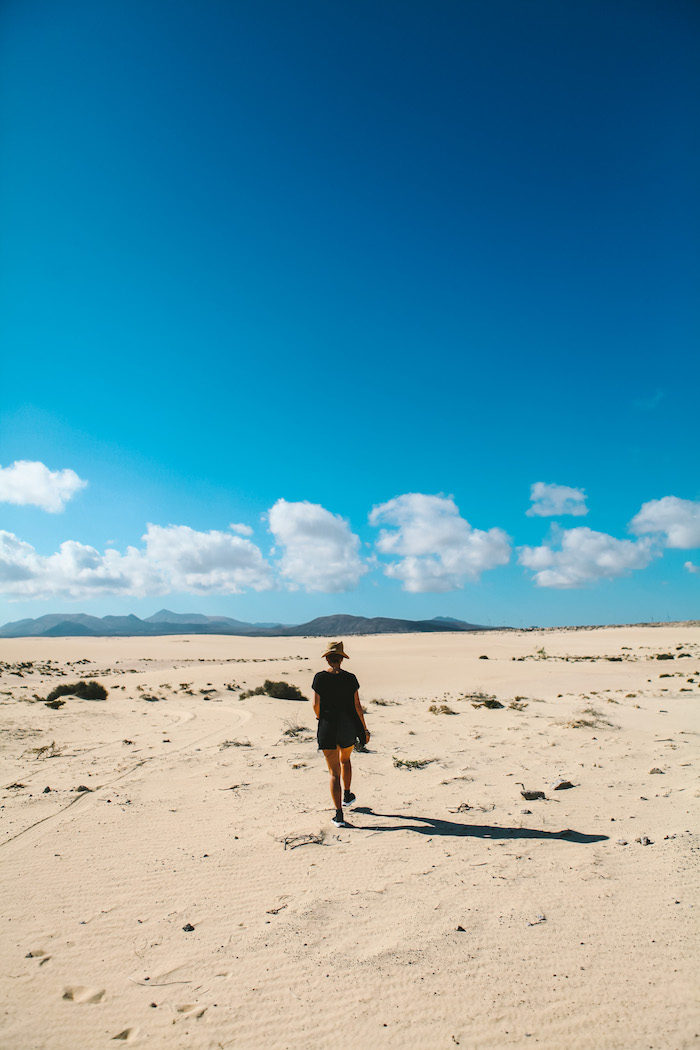 In Fuerteventura you can find a wide variety of accommodation, ranging from hotels holiday homes, to apartments and homestays.
Depending on your budget, the activities you want to practice and the type of atmosphere you like, the ideal place to stay in Fuerteventura will differ from 1 person to another.
However 1 thing is for sure, Fuerteventura is gaining popularity and more and more people are starting to travel to lesser known island of the Canaries. So do not wait until the last minutes to book a place to stay, as the most likely the best places will be fully booked already.
READ: 25 best things to do in Fuerteventura
---
1. Corralejo, the most complete tourist resort in Fuerteventura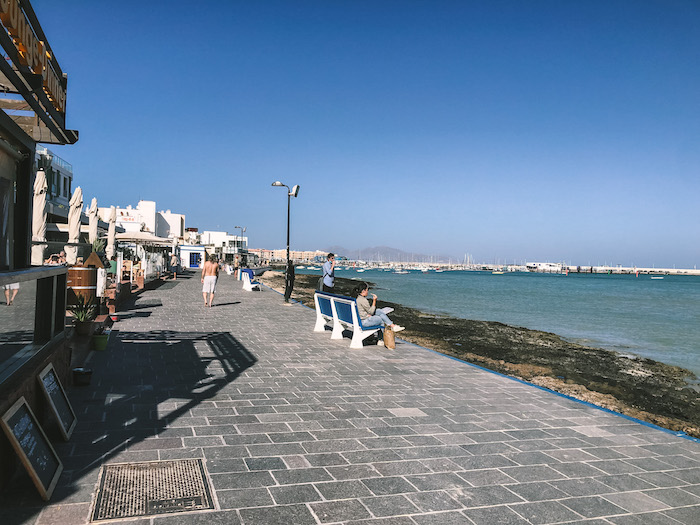 Corralejo is located in the very north of Fuerteventura, it is one of the largest city on the island. This seaside resort is one of the most touristic area. You will find everything you need in Corralejo: nice beaches, many restaurants and bars, shopping, a wide choice of hotels etc. It is also a great place to start your exploration of Fuerteventura. You can visit the nearby village of El Cotillo, hike Calderon Hondo volcano, go to the Acua Park etc.
READ: 8 best things to do in Corralejo
To the east is the Corralejo Natural Park. With its dunes, its volcano and its unique landscapes, it is a unique place to discover in Fuerteventura. From Corralejo, you can also easily reach the island of Los Lobos, which is home to a nature reserve where many species of birds live.
READ: Full guide for visiting the Natural Park.
Corralejo has the advantage of being very well connected to the other regions of Fuerteventura, which could also be interesting if you want to have the opportunity to easily discover the rest of the island. The accommodation offer is substantial and you can easily find a welcoming establishment.
The island of Lanzarote is just in front of Corralejo. You can easily make it a day trip from Corralejo.
BEST HOTELS IN CORRALEJO:
Atlantic Garden Beach Mate hotel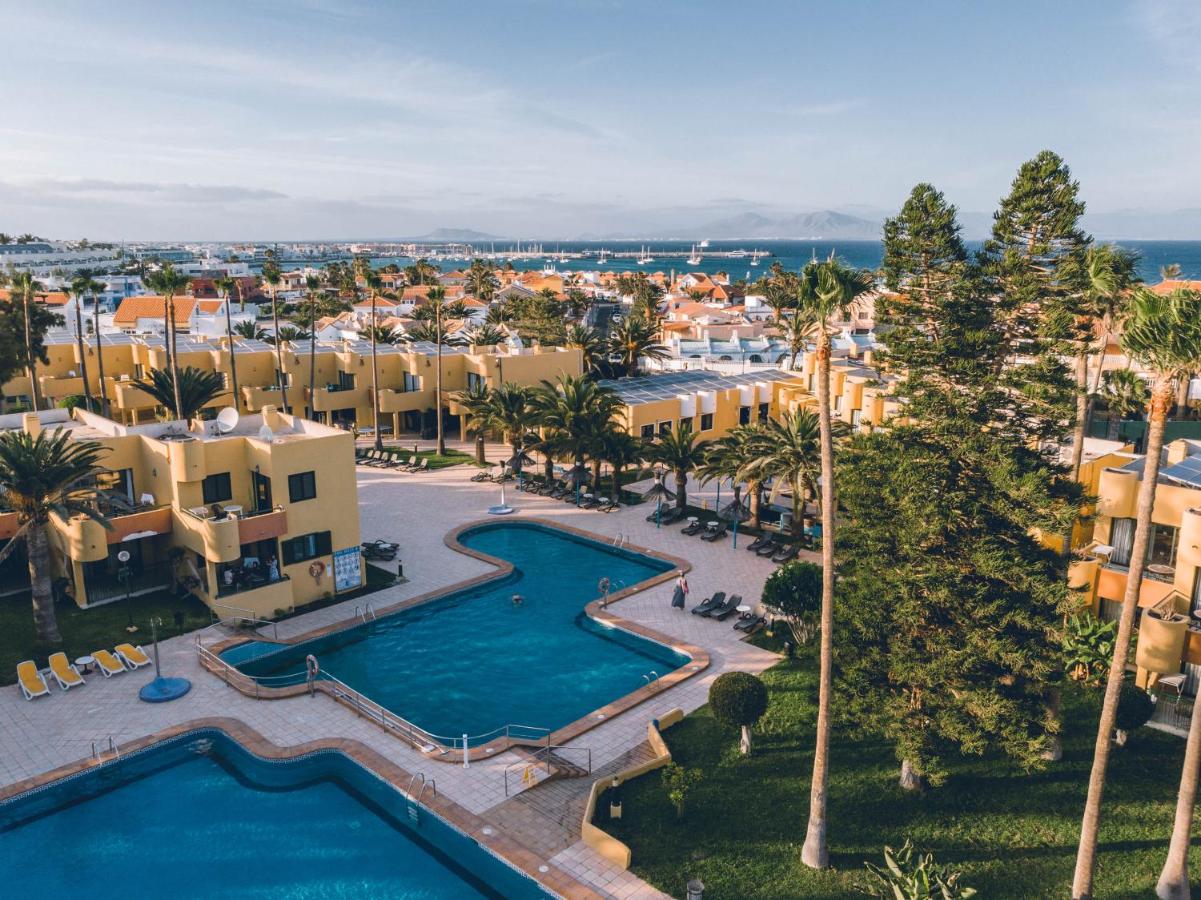 During our stay in Corralejo we chose Atlantic Garden Beach Mate hotel and really enjoyed it. We had a great balcony, kitchen to cook our own meal, a quiet bedroom and we were close to the beach. For us Atlantic Garden Beach Mate Hotel has some of the best value for money in Corralejo. Check it out here.
Hotel Boutique La Marquesina
Hotel Boutique La Marquesina is probably the hotel with THE best location in Fuerteventura right by the promenade with a nice view directly facing the sea. The cherry on top of the cake, is that this hotel has a beautiful rooftop pool which is also protected from the wind. This is the perfect place in Fuerteventura if you also want to go out at night have a nice dinner and some drinks later on. Check it out here.
H10 OCEAN SUITES
H10 Ocean Suites is our favorite hotel in Fuerteventura. This place has been designed with lots of taste. The pool area is gorgeous and overall the service of H10 Ocean Suites is unbeatable. The price per night will be slightly higher compared to our previous recommendations, however if this fits your budget, this is the ONE! You can book here directly.
---
2. El Cotillo, the most charming place to stay in Fuerteventura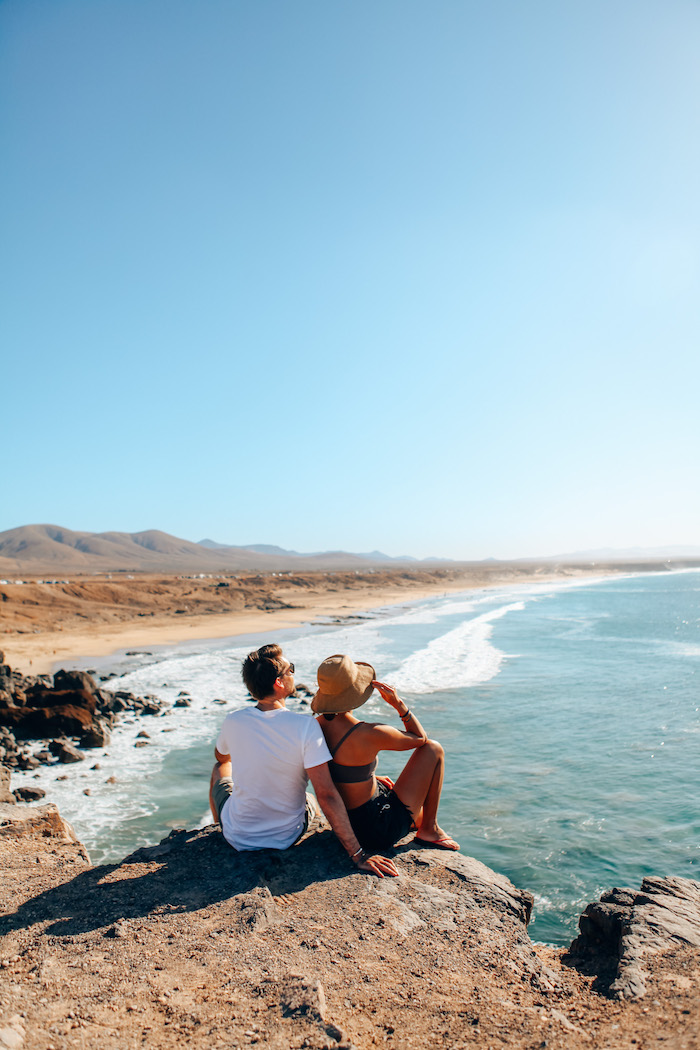 El Cotillo is also located in the north of the island, near Corralejo. This part of the island is very popular for its warm water and fine sandy beaches like Los Charcos, Los Lagos and Piedra Playa. El Cotillo is a quieter, more relaxed and authentic place, which will suit much more than Corralejo for people who want to be able to relax by the sea. However, there are less hotels in El Cotillo.
READ: full guide for visiting El Cotillo in Fuerteventura
It is also here that some of the most popular surf spots in the Canary Islands are located. Surfers from all over the world come to enjoy the waves of the region. This place is also ideal to learn about surfing or other water sports, since there are also schools there.
BOOK: surf lessons in El Cotillo
BEST HOTELS IN EL COTILLO:
In El Cotillo you will find quieter places compared to Corralejo. Staying in El Cotillo is also a great location and good starting point to visit Fuerteventura. Here are a few recommended hotels based on our explorations:
Cotillo House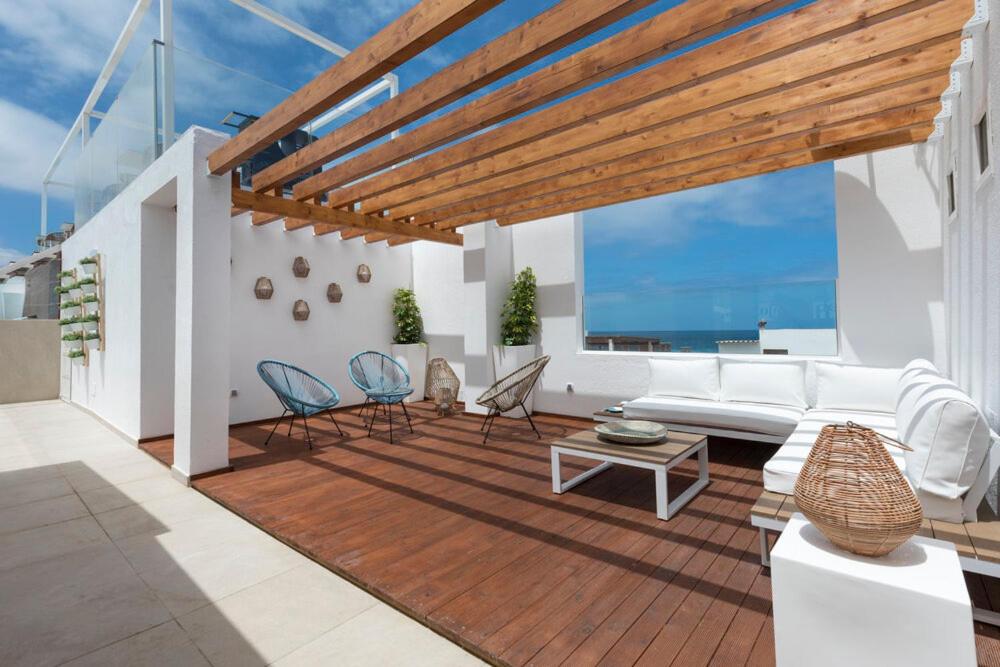 If you want a modern yet cosy place to stay with an amazing rooftop pool, then without a doubt Cotillo House is the place for you. Besides, the hotel is located just a few minutes walk from the beach. In 1 word: PERFECT ! Check it out here.
El Hotelito del Cotillo
For the most charming boutique hotel in El Cotillo, book a stay at El Hotelito del Cotillo. This cute place is located just a few minutes from the beach. If you are looking for a place to disconnect and relax, this is it! Check out more photos here.
---
3. COSTA CALMA IN THE SOUTH OF FUERTEVENTURA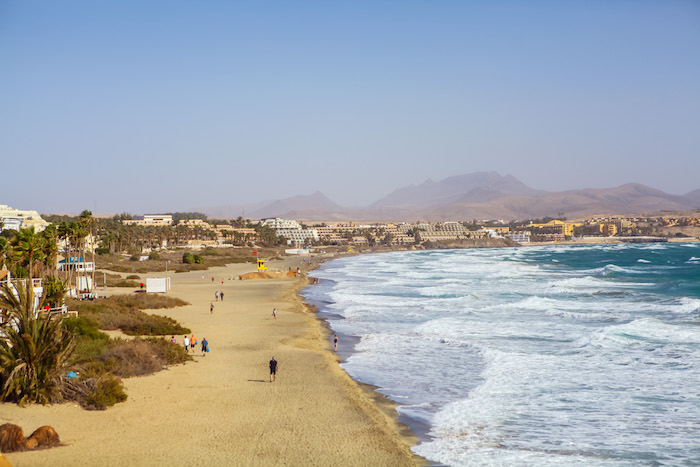 Another seaside resort located south of Fuerteventura. Costa Calma is one of the places where you can immediately understand why the island is nicknamed "the desert of the Canaries ". Around this city stretch unspoiled beaches, volcanic landscapes and particularly impressive cliffs.
If you like sports activities, Costa Calma is a destination that should please you. The beaches of Costa Calma host surfing, kitesurfing and sailing competitions every year. This destination is therefore one of those to choose if you like water sports. But you can also practice many activities on land, and in particular go for long hikes or try your hand at quad and buggy.
In the city, you will find a lot of modern facilities, restaurants that serve dishes from all countries, shops and even a shopping center.
Bring water and some food, and you can spend one of the best day in Fuerteventura. When you are at the main beach, you can walk to your left and cross a few rocks. There you have a smaller beach which is more protected. Much better to swim when there are big waves in Fuerteventura.
BEST HOTELS IN COSTA CALMA
R2 MARYVENT BEACH APARTMENTS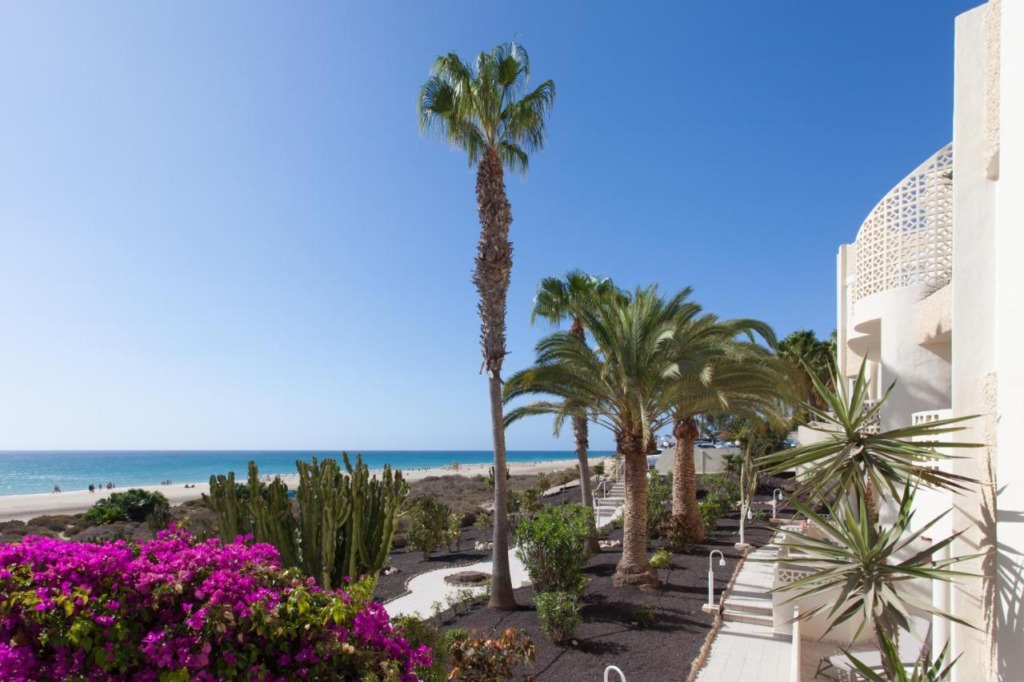 If you are couple, this is probably the most romantic place to stay in Costa Calma. R2 Maryvent Beach Apartments is a hotel directly facing the sea. You will be able to see a magnificent sunrise every morning directly from your balcony. This is our #1 recommendation in Costa Calma. You can check it here
H10 PLAYA ESMERALDA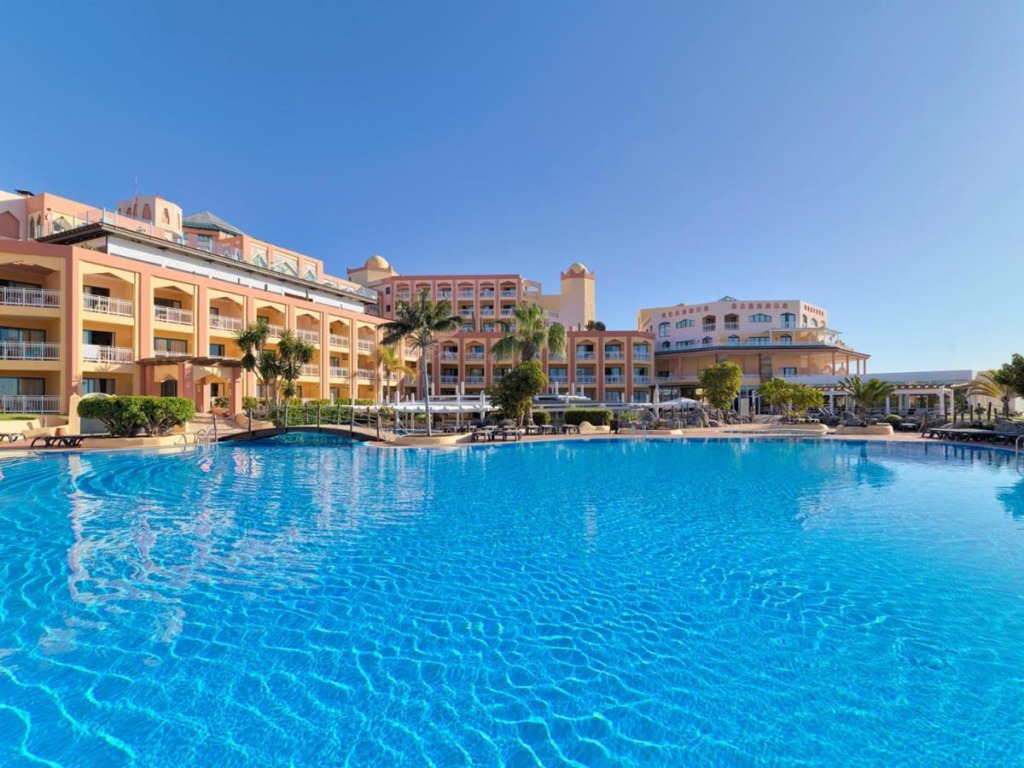 If you want to completely unwind during your holiday this is the perfect place in Fuerteventura. Cosy resort, delicious food (you can chose half board or full board formula), lovely private beach and great service. This is what you can expect during your stay at H10 Playa Esmeralda. It is a really good value for the money. BOOK HERE.
---
4. MORRO JABLE, MOST CONVENIENT PLACE TO STAY FOR FAMILIES
Morro Jable is a very touristy seaside resort located in the very south of the island. If this destination is so popular, it is for two reasons. First, it is in this area that some of the prettiest beaches in Fuerteventura are found. Secondly, the Jandía Natural Park is one of the best places to go on an excursion and enjoy the wild nature.
From Morro Jable you can also visit one of our favorite beach, arguably one of the best beaches in the world: Cofete
READ: visiting Cofete beach in Fuerteventura
In terms of accommodation, there are so many things to do in Morro Jable. You will find hotels of all kinds and suitable for all budgets. As this destination is one of the most popular in the Canary Islands, always remember to book as soon as possible.
There is a small restaurant at the village just before reaching the beach in case you didn't bring your own lunch. During your trip to Fuerteventura, dedicate 1 full day to visit Cofete, it's really worth it.
BEST HOTELS IN MORRO JABLE
IBEROSTAR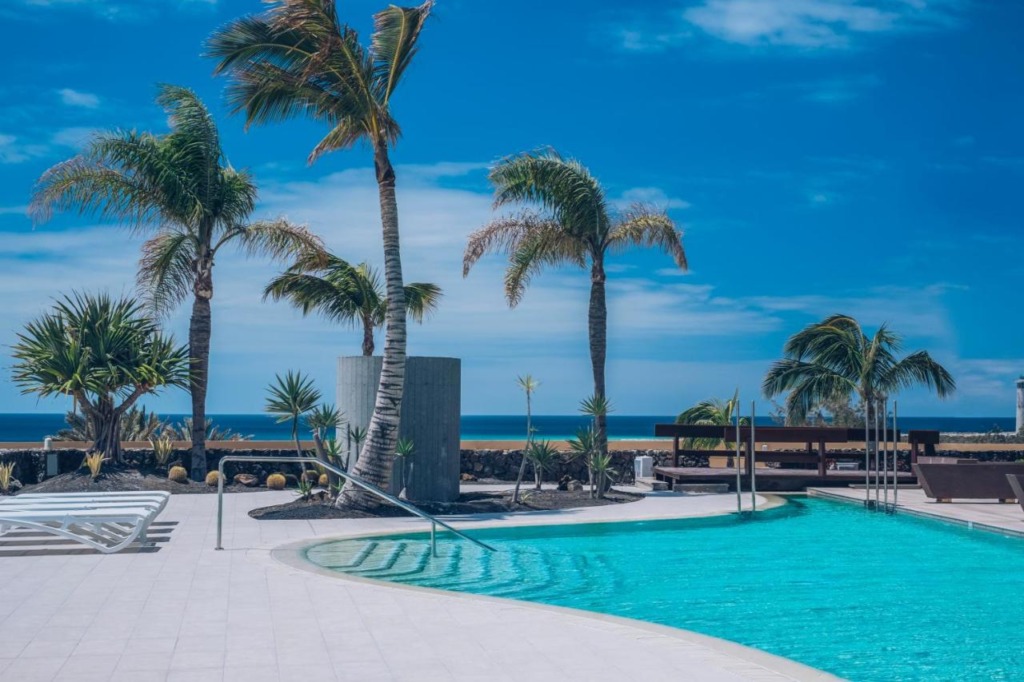 Iberostar is one of our favorite hotel chains in Spain. We absolutely love their hotel. Although they are generally a bit more expensive than other places, the service and the quality of the facility is far superior. The Iberostar in Costa Calma is a wonderful place. BOOK HERE.
Occidental Jandía Royal Level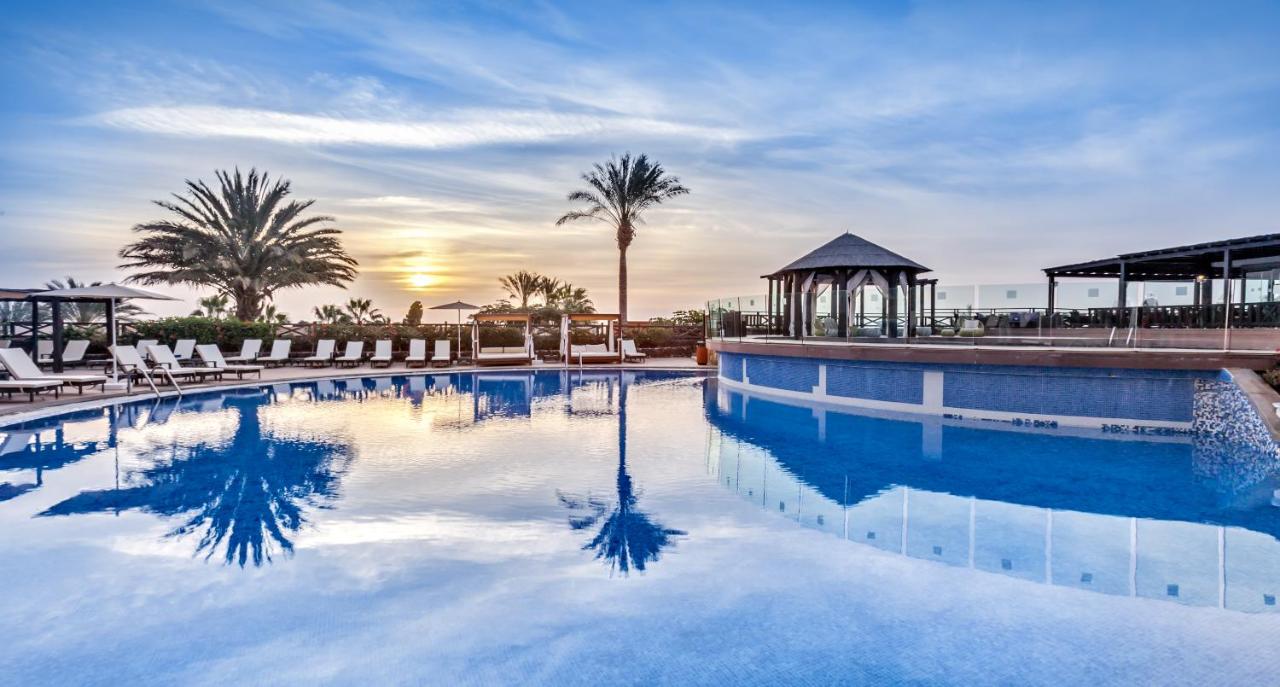 This beautiful hotel is located just a few minutes walk to the beach. It features a beautiful outdoor pool with Balinese style beds, indoor pool, spa and many more facilities. This luxury hotel is one of the best place to stay in Morro Jable. BOOK HERE
---
How to get to Fuerteventura?
The easiest way is by plane! Plane tickets between the island and the major cities in Europe are generally very affordable. Easyjet has many great offers, however book early as during peak seasons the prices are going much higher.
If you are visiting multiple Canary Islands, then you can easily take the ferry between each of them. We started our journey in Lanzarote and then we took the ferry to Fuerteventura, which is just a 30min ride. We always use Direct Ferry to book our ferry. The booking process is very smooth and reliable. Check it out here.
Once you reach the Canary Islands, it is highly recommended to rent a car. To get the cheaper rate we used Rentalcars.com. Check it out here for the best deals. However, we suggest that you rent a better car in order to tame some of the dirt tracks all around Fuerteventura 🙂
---
Best time to visit Fuerteventura?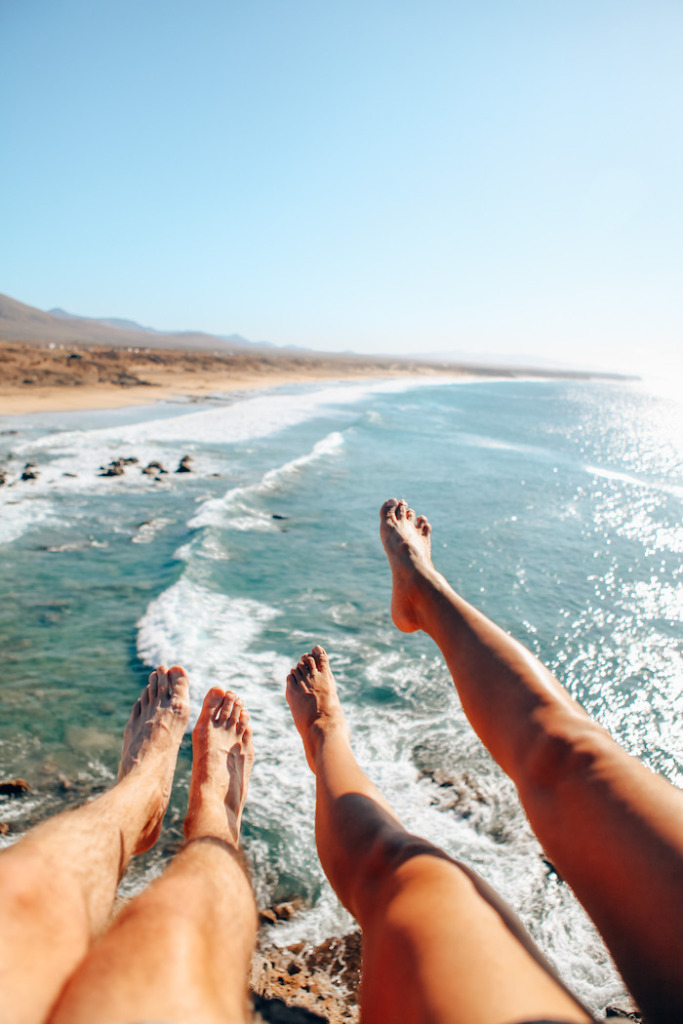 The Canary archipelago is famous for its perfect weather all year round.
However, despite what you might think, the summer months are not necessarily the best to go to Fuerteventura. The sun is very strong and it is very windy. Therefore we recommend going there in spring and autumn, or in winter if you like surfing.
We wrote a full practical guide about the best time to visit Fuerteventura. Check it out here.
All our posts about the Canary Islands can be found here.
---
Related Posts
BEST THINGS to see in Fuerteventura: here
COFETE, the best beach in Fuerteventura: here
BEST BEACHES in Fuerteventura: here
BEST HIKES in Fuerteventura: here
HIKING CALDERON HONDO in Fuerteventura: here
OASIS PARK in Fuerteventura: here
EL COTILLO, a charming village near Corralejo in Fuerteventura: here
CORRALEJO DUNES NATURAL PARK, full guide: here
BEST THINGS TO DO IN CORRALEJO, Fuerteventura: here
8 BEST OUTDOOR ACTIVITIES in Fuerteventura: here
BEST TIME to visit Fuerteventura: here
25 BEST THINGS to see in Lanzarote: here
10 REASONS, why you should visit Fuerteventura: here