The blend of wildlife vacation and luxury is a thrilling and winning combination. After all, waking up to the sounds of the jungle in the morning or spotting exotic flora and fauna can be an exhilarating experience.
It is no surprise to see wildlife sanctuaries and national parks wooing couples with a reboantic holiday at some of the most luxurious wildlife getaways.
Check out the most luxurious wildlife getaways
If you and your partner share the love of wildlife and nature and at the same time enjoy the finer things in life, a luxury wildlife getaway is the perfect idea for a vacation for the two of you.
This is an ideal way to combine romance and adventure and experience the thrill of encountering wildlife while staying in the most luxurious accommodations. Check out sites like www.wildfoottravel.com/ to book spectacular luxury wildlife getaways for couples.
Although there are countless wildlife destinations around the world, there are only a few that offer ideal luxury wildlife getaways for couples with personalized services and lavish accommodations with customized vacations.
WHAT IS COVERED IN THIS ARTICLE?
hide
---
BEST LUXURY WILDLIFE GETAWAYS FOR COUPLES
1. Island Resorts in Borneo, Pacific Ocean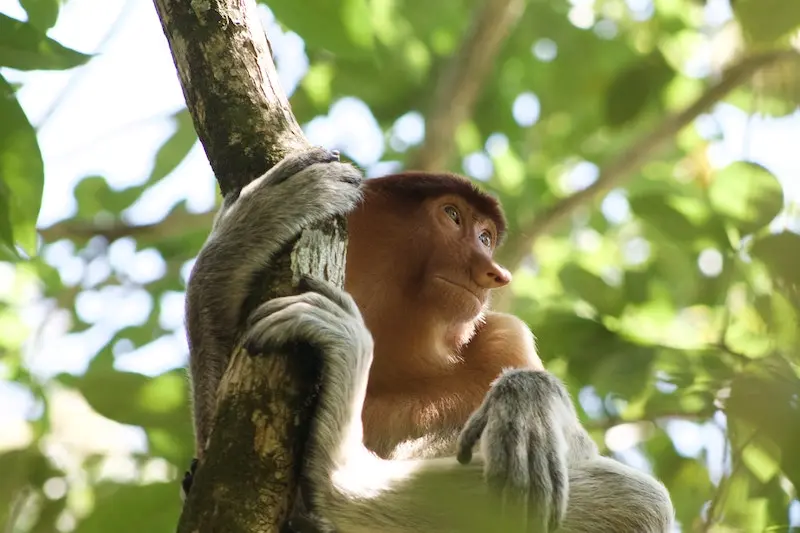 It would be a mistake to ignore the natural environment of Borneo with its dense tropical rainforests, mangroves, and swamp forests that make a complex landscape.
The luxury resorts here are located within the marine park, which works as a conservation program to preserve the natural environment of the island.
The park works on rehabilitating injured turtles and providing a controlled environment for damaged corals. Guests love to explore the protected mangroves and Asia's largest rainforest with thousands of species.
Luxury experience – Well-equipped rooms with all the modern facilities and unrivaled views of the ocean, authentic spa experiences.
 Wildlife- flying squirrels, long-nosed monkeys, and bearded pigs
---
2. Luxury cruises around the Galápagos Islands, Ecuador
 Galapagos brings a horde of adventure for wildlife enthusiasts and offers a unique travel experience. You have perhaps read about Charles Darwin's theory in school, and his visit to the Galapagos gives the island a special place in the history of evolution.
The remote archipelago of volcanic islands is well known for its incredible biodiversity. Couples can enjoy a once-in-a-lifetime experience by snorkeling among vibrant and colorful marine life.
Luxury experience – Stay in upscale eco-lodges and explore the islands on luxury cruises, hikes, and kayaking tours under experts and certified guides.
Wildlife- giant tortoises, sea lions
---
3. Unique marine encounters in Bora Bora, French Polynesia
 Bora Bora in French Polynesia is one of the most beautiful islands in the world. The glorious island paradise is world-famous for its turquoise lagoon and white sandy beaches.
Couples can come here to enjoy the wildlife as well as look forward to an exciting time indulging in watersports. It offers the perfect combination of relaxation, romance, and complete privacy. Snorkel with local experts to explore the marine life teeming with shoals of colorful fish.
Luxury experience – Stay in more locations with overwater bungalows with a dreamy view of mountains and a lagoon
Wildlife- sea turtles, humphead wrasse, sting rays, reef sharks, manta rays
---
4. Once in a lifetime vacation in Costa Rica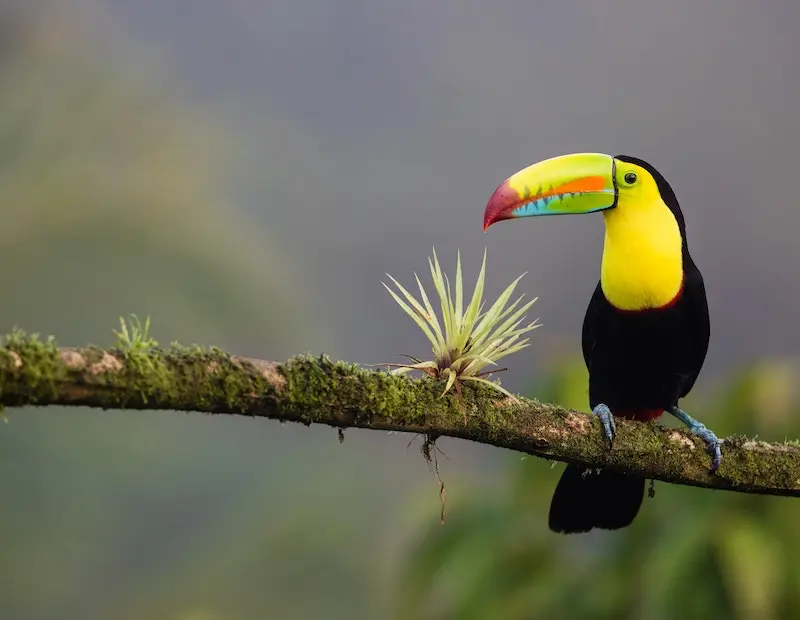 Costa Rica, with its cloud forests, rainforests, and national parks, offers couples a diverse range of wildlife experiences. Look forward to an immersive rainforest experience and enjoy rainforest hikes and starfish walks together.
There are plenty of off-property activities for the couple who can indulge in dolphin watching and mangrove kayaking. It is a thrilling experience to zip through the treetops, try canyoning in the jungle gorge, or participate in bird-watching walks.
Luxury experience – Stay in luxury villas and boutique eco-lodges for the most extravagant and comfortable stay and enjoy some sweeping views across the ocean.
Wildlife- Sloths, colorful birds, howler monkeys, colorful toucans and sea turtles
---
5. A completely unique experience in Finland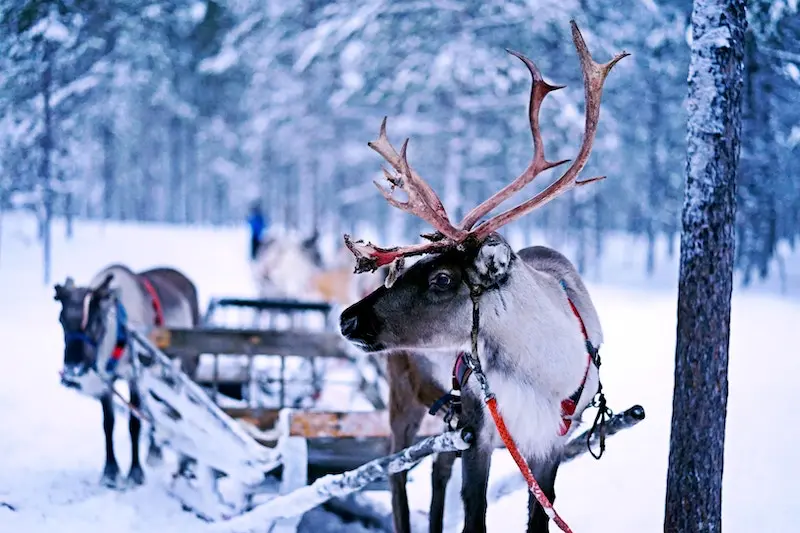 Finland, with thriving lush forests and countless crystal-clear lakes, is indeed a wonderland. Apart from the wildlife, tourists come here to see the shimmering northern lights dancing in the dark skies.
Wander around that fun-loving country with amazing cuisine and look at stunning cathedrals as you walk hand in hand on the cobbled streets in Finland. Look at some jaw-dropping Finnish landscapes and create bespoke excursions for immersive wildlife experiences.
Luxury experience – Stay in luxurious accommodations for unforgettable wildlife experiences and enjoy a luxurious bathtub and sauna, or share a cocktail on a terrace with a warming log fire.
Wildlife- Reindeer, lynx, great grey owl, wolf, bear, Siberian jay
---
6. Tiger sighting in Ranthambore National Park, India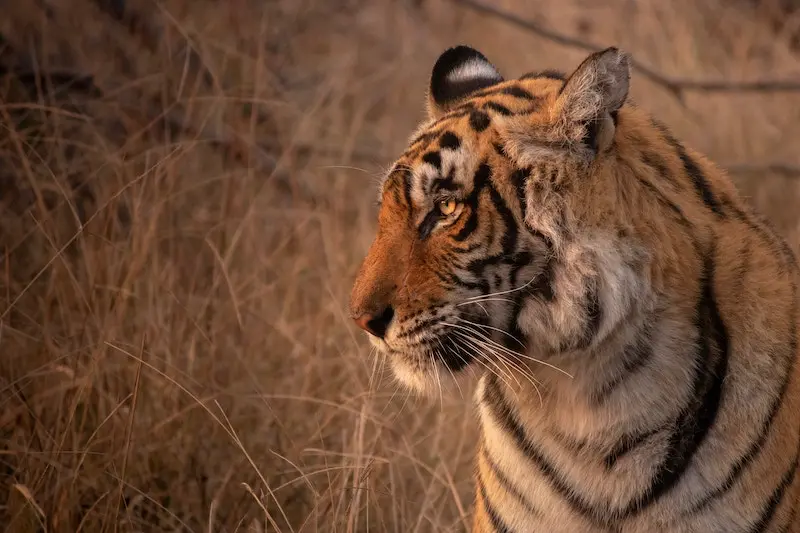 Ranthambore National Park lures wildlife lovers from all over the world for tiger sightings. The renowned tiger reserve in India is spread across hundreds of square kilometers and is a dream destination for wildlife lovers and photography enthusiasts.
It is truly an unforgettable experience to spot those majestic animals in their natural habitat. Enjoy all the modern facilities for a completely relaxing vacation.
Luxury experience – Stay in tented camps and lodges that offer a blend of luxury and wildlife at the exotic site, dotted with historical forts and dry, barren lands.
Wildlife- Royal Bengal tigers, leopards, hyenas, jackals, sloth bear, foxes and antelopes.
---
7. Wildlife Adventures in Amazon Rainforest, Peru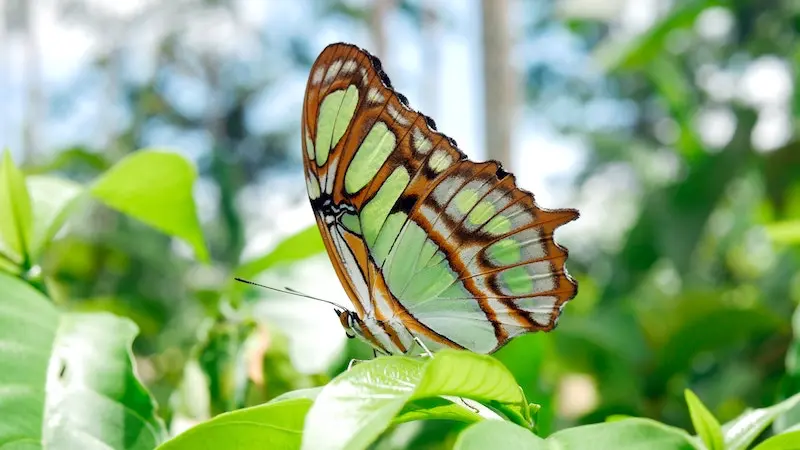 Amazon Rainforest in Peru offers couples a truly immersive wildlife experience as they discover unique flora and fauna under guided expeditions. Take advantage of various wildlife programs and explore Amazonian wildlife adventures with your partner for a memorable experience.
At the same time, one can raise their level of awareness and education on how to minimize environmental impact. Work closely with the local community and follow the strict guidelines of responsible tourism.
Luxury experience – Stay in upscale lodges along the Amazon River for complete luxury and indulge in a hot soak after a long day.
Wildlife-Giant River otters, pink dolphins, and exotic birds
---
8. A luxury cruise to Svalbard, Norway
 Svalbard is a special island group located between the North Pole and the Norwegian mainland. One can explore the islands only via the sea. Couples looking forward to a romantic wildlife vacation in the Arctic should head straight for Svalbard.
It is a captivating and romantic escape for couples in the Arctic with a real wilderness. Enjoy a real wilderness holiday under expert guides as you explore the land of raw nature and wild animals.
Luxury experience – Luxury expedition cruise and sailing yachts for whale-watching tours
Wildlife- Polar bears, Arctic foxes, reindeer and walruses
---
Enjoy a new level of comfort, luxury, and convenience where every facet of your travel is included at these luxury wildlife getaways for couples.
Take advantage of the incredible wildlife viewing opportunities and exclusive safaris and stay in ultra-luxurious lodges with top-notch services.
Pick from any of the above dream destinations for nature-loving couples and explore each region's diverse and distinctive wildlife.
---
Related Articles
BEST COUPLE ACTIVITIES IN THE AFRICAN SAVANNAHS
10 BEST THINGS TO DO IN WELIGAMA [SRI LANKA]
BEST OF BRISBANE: TOP 8 THINGS TO DO IN QUEENSLAND'S CAPITAL CITY