WHAT TO SEE IN ERICEIRA? IS ERICEIRA WORTH VISITING? HOW MANY DAYS IN ERICEIRA? GUIDE TO ERICEIRA
Ericeira is a beautiful town near Lisbon, which we completely fell in love with. We discovered Ericeira during our sabbatical year traveling around the world.
In Ericeira, you will see majestic cliffs, beautiful beaches, traditional streets with white houses, the ocean all around you, and a relaxed atmosphere mixing surfing culture and traditional fishing village.
---
Full Guide to Ericeira, Portugal's surf town!
Highlights about Ericeira:
Ericeira became an essential surfing spot and was recognized in 2011, as a World Surfing Reserve. The only place in Europe with this title!
Ericeira is also a pleasant seaside resort which combines beaches, sports activities, and seafood feast, suitable for the whole family.
There are many other things to see in Ericeira, which we listed in this post.
The surf town is easily accessible from Lisbon
---
Here is a glimpse of what you can expect during a visit to Ericeira?
In this post we listed the best things to do in Ericeira and its surrounding. You will most likely understand why we fell in love with this place!
---
What is covered in this post:
---
WHAT ARE BEST THINGS TO DO IN ERICEIRA?
1. Go surfing or take a surf lesson in Ericeira!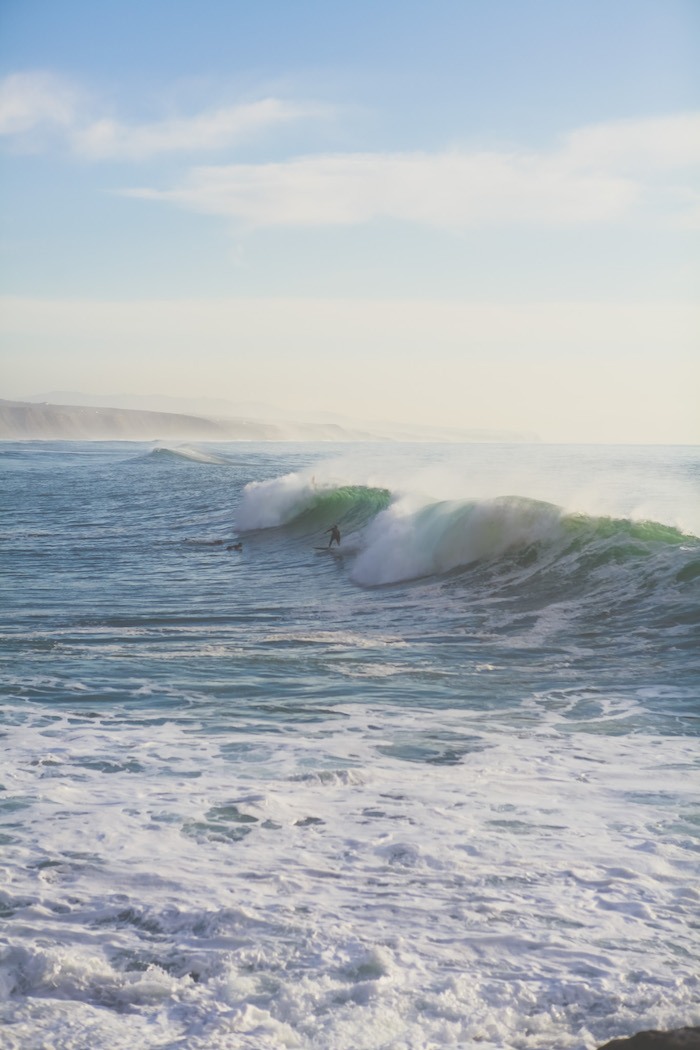 Ericeira was recognized as a "World Surfing Reserve" due to its amazing waves. They are called São Lourenço, Coxos, Crazy Left, Cave, Ribeira d'Ilhas, Reef and Pedra Branca. Breaking along 4 km on the coast of Ericeira, these seven waves earned the recognition as a "World Surfing Reserve" in 2011. It is the only destination in Europe with this title.
To know more about World Surfing Reserve around the world, check out their official website here.
You can also learn more about the title of "World Surfing Reserve" at the interactive museum located above the Ericeira tourist office (location: here). This place allows you to become familiar with the reserve and its protected biosphere, the seven waves and their characteristics.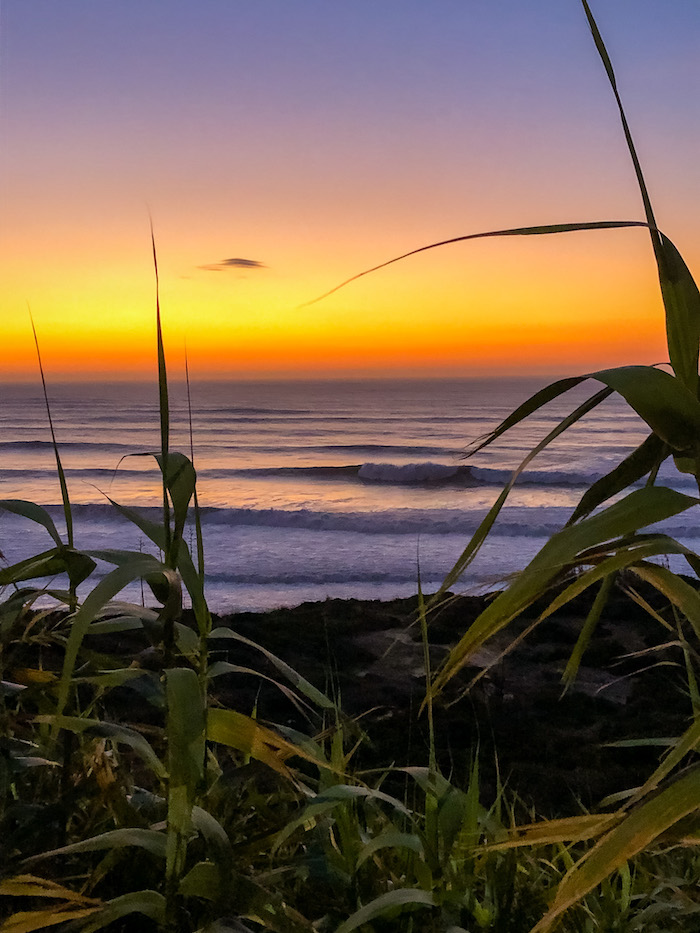 Specialists compare Ericeira to the "Seven Miles Miracle" from the North Shore of Oahu, Hawaii. Made famous by Tiago Pires, Portuguese surfing champion native of Ericeira, the coast continues to attract a community of Portuguese and international surfers coming to measure themselves against the swell.
If you are a beginner surfing head to Foz do Lizandro or São Lourenço. There are many Surf schools to choose from around there.
The best surf schools in Ericeira are Ericeira Surf School, Surf Riders, and you can also join a surf camp for a few days at Lapoint.
---
2. Wander through the charming town of Ericeira
Beyond the ocean, the heart of Ericeira beats to the rhythm of a relaxed and festive atmosphere, with very soaked in surfing culture. From shops to cafes and bars, Ericeira is all about surf!
Head to the main street at R. Dr. Eduardo Burnay, where you will find most surf shops, from Rip Curl and Billabong to local shops such as Magic Quiver Surf Shop, Mothersurf, Wavegliders surfshop, Ericeira Surf & Skate. You will find so many awesome shops in town.
In the center of Ericeira you can't miss Praça da República, the main square full of cafes and restaurants. A great place to hang out and meet locals.
---
3. Visit Casa da Fernanda to try an "ouriços"
No, we are not talking about Sea Urchin here, but a traditional pastry from Ericeira.It doesn't look so special but as soon as you bite into an ouriços, you will understand why they are so famous. IT'S DELICIOUS!!!! These delights have been invented in Ericeira.
The best place to try this traditional pastry is at Casa da Fernanda (location), located in front of Praia dos Pescadores, in the center of Ericeira. It looks a bit like a Madeleine, but tastes even better! Make sure you try it if you are visiting Ericeira.
---
4. Chill at the beach
IS IT POSSIBLE TO SWIM IN ERICEIRA?
Ericeira is not only famous for surfers. Families also enjoys visiting the town for its great beaches.
To the south of Ericeira, "Praia Sul" is the best beach for lazing around: protected by the winds, it is ideal for resting on the sand or swimming without fear of an influx of surfers and bodyboarders.
Foz do Lizandro is another great beach and perhaps our favorite one to chill. There are also many restaurants and bars by the beach which makes it very convenient. Go to Kanoa Beach Point Bar and Restaurant for a drink at sunset, you won't be disappointed (location: here). They also organize some events from time to time. Check out their Insta for the latest update, here.
---
5. Go skateboard at Skate Park Boardriders Quiksilver Ericeira
If you are not up for surfing, why not head to the great skatepark at Boardriders Quicksilver? The skatepark includes a coffee shop, and quicksilver shop and also offers lessons for surfskate or skateboard!
The skatepark is made out of concrete, it's free and it's rather big! Boardriders Ericeira is actually considered one of the best skateparks in Portugal. It is also a great place to chill and to initiate your kids to skateboard!
Location: here
---
6. Explore the historical sights in Ericeira
Within Ericeira there are actually a few interesting historical sights. Igreja Matriz, Igreja Paroquial de Sao Pedro, or the Chapel of "Nossa Senhora do Ó" are beautiful places to visit. In the latter, you can see pretty amazing azulejos (traditional painted blue tiles).
Then head to Casa de Cultura Jaime Lobo e Silva, the beautiful library set in a traditional building painted in white and blue (location: here). See photo above.
Next, you can visit Fonte de Cabo, an old fountain made in 1457 where people used to collect water from and the other side was used to wash clothes in the past.
Ericeira is the quintessential Portuguese fishing town. During your visit you will see many traditional houses, you will walk through narrow cobbled streets leading to charming squares where you can meet a few locals.
---
7. Explore Ericeira's surroundings with a mountain bike
Ericeira is surrounded by nature with an amazing coastline. You can rent a mountain at Liquid Earth Adventures (Website) or even an electric bicycle at TAKE OFF e-bike (website). Ask the owners, they will be able to inform you on the best routes around Ericeira and according to your physical level.
You can also join a guided mountain bike tour around Ericeira, so you don't have to worry about finding your way. Book your private tour here.
---
8. Visit Mafra, with its largest palace in Europe!
The city of Mafra is a small Portuguese town made famous from its immense palace, which is one of the most impressive in Europe! With its basilica, monastery and library, it is something you've never seen before. it is the main attraction in Mafra which draws thousands of visitors every year.
The palace is spread over 4 hectares, and has more than 1,200 rooms, 4,700 doors and windows as well as 150 staircases!
The main facade of the Palace of Mafra is 250 meters long and its bell towers stand 68 meters high, which quite simply makes it one of the largest palaces in Europe. It bears witness to the greatness of the country in the 18th century!
Location: here
To get to Mafra, it takes less than 10 minutes by car from Ericeira. You can also hop on the bus 200 or 203 from Ericeira. The bus will stop near the Palace in the center of Mafra. Click here for more information on the timing.
---
9. Relax at one of the yoga centres
Ericeira is also a great place to practice yoga. There are a few yoga studios in town worth a visit.
Ericeira Yoga Studio (website), offers many different classes every day of the week. Element Yoga (website), is another great place to practice yoga.
There are also yoga retreats organized in Ericeira. Salty Pelican offers yoga and surf retreats, with nice accommodations and good vibes all year round! Check it out here.
---
10. Visit the most traditional market at Loja da Amélia
Loja da Amélia is a legendary gourmet supermarket in Ericeira. For the best quality food in Ericeira, Loja da Amélia, you won't be disappointed.
This a family business where the mother Amélia Sobrinho helps customers make their choices, the husband collects fresh produce from local markets, the son is in charge of drinks and the wine cellar and daughter Rita is in charge of accounting and management.
For us, we couldn't resist buying some amazing cheese in this fantastic store. Check it out, it's located in the centre of Ericeira here.
---
11. Enjoy a fantastic meal at Ericeira
Here is our recommendations for the best restaurants in Ericeira:
Taberna Perola
In the heart of Ericeira, a narrow traditional house, was taken over by a young team with broad ideas. The chef draws ideas from the Portuguese classics with a modern twist! Location: here
Marisqueira Mar a Vista
In terms of seafood, this restaurant is the reference in Ericeira. Pick your fresh seafood which will then be cooked by the chef! It's fresh, it's delicious, it's all you need in Ericeira! Location: here / Website: here
Mar das Latas
How do you take your eyes off the ocean when it's right there, within sight? To watch the sunset and enjoy a sumptuous meal by the sea, this is the place to be!
Mar de Latas has a selection of good Portuguese cheeses and a delicious muxama (dried tuna) just flavored with olive oil and lemon. They also serve craft beers and wines from the region such as the wines from Quinta de Sant'Ana, a few kilometers away. Location: here
Ribeira d'Ilhas Surf Restaurant & Bar
Located on the beach of Ribeira d'Ilhas, a paradise for experienced surfers, this large wooden hut with a contemporary design is perfect for lunch or to treat yourself with a vitamin smoothie. At sunset, order of the many cocktails on the menu and meet many local surfers! Location: here
---
If you are vegan, there are also many options in Ericeira. Here we listed the top restaurants serving vegan options:
GiG – Green is Good
One of our favorite healthy restaurants in Ericeira is Green is Good! This hipster place serves high-quality food and excellent coffee. It has plenty of great vegan options. Location: here / Website: here
Tiki Healthy Food Cave
For a great vibe and delicious vegetarian and vegan food head to Tiki Healthy Food Cave located in the main area of Ericeira. Location: here
Nalu Bowls
Looking for something super healthy in Ericeira, then search no longer, Nalu Bowls serves the healthier bowls in town! They offer a great variety of choices and amazing smoothies! Besides, Nalu Bowls is located a few steps away from the beach, which makes it a perfect place to enjoy vegan meals. Location: here
---
12. Relax with a good cup of roasted coffee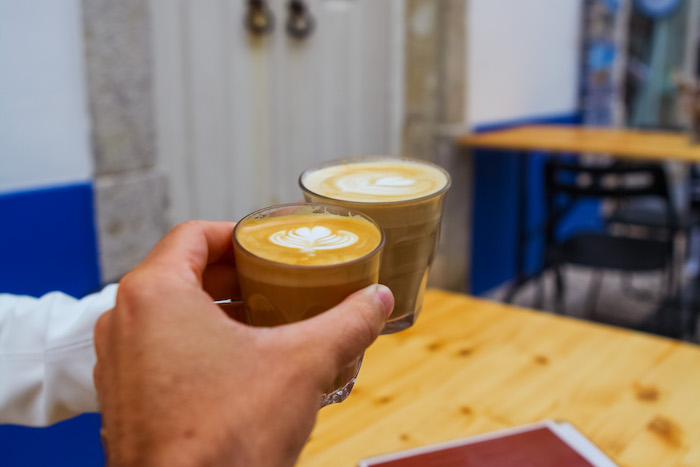 For the very best cup of coffee in Ericeira, head to Dear Rose Café! This place serves amazing coffee as well as fantastic food and desserts. Location: here
Another place that we recommend for a great coffee is Amour Soul Space, which serves awesome coffee and great food. Location: here
---
13. Check out some of the best viewpoints in Ericeira
Admire the view from the Miradouro Ribeira d'Ilhas
After strolling along the beach, head to the Miradouro Ribeira d'Ilhas. From this spectacular vantage point, you can contemplate the ocean and Ribeira d'Ilhas beach below. It is only ten minutes by car from Ericeira and about forty minutes on foot if you are up for a short hike. Once there, you can take a moment to watch the surfers, but make sure you pack a jacket, as the wind can be very strong there.
Location: here
Miradouro Praia dos Pescadores
In the centre of Ericeira, you can climb on top of the Miradouro Praia dos Pescadores, to see the beach below and the huge cliff on which Ericeira sits.
Location: here
Miradouro Praia Sul
This is one of our favorite places to admire the sunset and see Praia Sul, one of the most beautiful beaches in Ericeira. This viewpoint is located here.
Miradouro Foz do Lizandro
If you decide to hike from Ericeira to Foz de Lizandro along the coast, you will see the most stunning view of the ocean. On your left you will see the beautiful beach of Foz de Lizandro and on your right the charming town of Ericeira. This is one of our favorite viewpoint. Head here, to check it out.
---
14. Visit Sintra near Ericeira
Visiting Sintra is a must during your stay in Portugal! Exuberant palaces, stone castles, rugged cliffs overlooking the ocean… Sintra seems straight out of a fairy tale. Often considered a day trip to do during a stay in Lisbon, it is also possible to visit Sintra from Ericeira. It won't be possible to do it all in a day, but you will be able to see some of the main sights at least.
Here is the list of the best things to see in Sintra:
El palacio Pena
Castle of the moors
Convent of the Capuchos
Azenhas do Mar
Palácio da Vila
Quinta da Regaleira
Cabo da Roca
Park and Palace of Monserrate
Praia da Ursa
You can reach Sintra with the public bus 202 from Ericeira. More information here.
---
15. Go on a day trip to Peniche and Nazare, one of the best things to see near Ericeira
Peniche is located 1h drive from Ericeira and Nazare 1h15 away from Ericeira. The best way to get there is by car, as it doesn't seem to have direct buses.
---
PENICHE
Peniche is a pretty town and a famous fishing port. However, it was made famous thanks to its international surf competitions. Here are the best things to do in Peniche:
Discover the fortress of Peniche
Standing on the edge of the ocean, the fortress of Peniche is one of the main historical sites of the city. Built in the 17th century, it then served as a political prison during the Portuguese dictatorship. From the top of the fortress, you can admire the sea and the boats resting in the nearby port. It also houses a small museum that explains the history and fishing traditions of the region.
Take a boat trip to the Berlengas Islands
From the port of Peniche, you can take a boat to the Berlengas Islands, a nature reserve with crystal clear water. Although it is an archipelago, you can only visit the island of Berlenga Grande. On it, tiny beaches, a restaurant and an imposing 17th century fortress are connected by a narrow bridge.
Take a walk on the beaches
Peniche is famous for its rugged coastline with many beaches. The strong waves attract many surfers throughout the year. The most popular beaches in Peniche are Praia da Gamboa, Praia do Medão and Praia do Baleal. The first is a quiet beach surrounded by low sand dunes. Praia do Medão is one of the favorite beaches of surfers who gave it the nicknamed of supertubes, because the waves often form a barrel also called tube.
Visit Cabo Carvoeiro
If there's one place you should visit in Peniche, it's Cabo Carvoeiro. Located at the western end of Peniche, this cape offers, on a clear day, an incredible view of the ocean and the Berlengas Islands.
---
NAZARE
Nazare is another great place to visit near Ericeira. It is a seaside resort, which you may have heard because of its gigantic waves, some say they are the biggest waves in the world!
Nazare is fairly small coastal town, but one can easily spend a day in Nazaré without getting bored.
The beaches
Obviously, if you go to Nazaré it is for its ideal coastal location. It has established itself in recent years as one of the main seaside resorts on the Portuguese west coast. Three beaches are accessible from Nazaré:
– Praia de Nazaré: the one that is accessible on foot from the city center, more practical, but therefore busier.
– Praia do Norte: the one with the gigantic waves, which you can come and observe between October and March (sometimes April). The best spot to see them is the Nazaré lighthouse.
– Praia de Areeira: a little further, less easily accessible, and therefore less crowded.
Take the cable car
A cable car takes you up the big cliffs in Nazare where you will have a sublime view of the whole bay. Simply stunning!
The Sanctuary of Our Lady of Nazaré
The main church of the city is in one of the most important squares of the city. It contains an image of a wooden black Madonna, brought from Mérida in the year 711, whose story is told in the legend of Nazaré. This sanctuary is actually made up of the cathedral, the chapel and the grotto of Nazaré.
---
WHERE TO STAY IN ERICEIRA?
Ericeira is full of great accommodations, whether you like Boho style, modern style or family type. Here is our top recommendations
Selina Boavista Ericeira
For a modern and cozy place, choose Selina Boavista. This place is perfectly located near all the main attractions in Ericeira. Check their availability here.
---
WOT Ericeira Lodge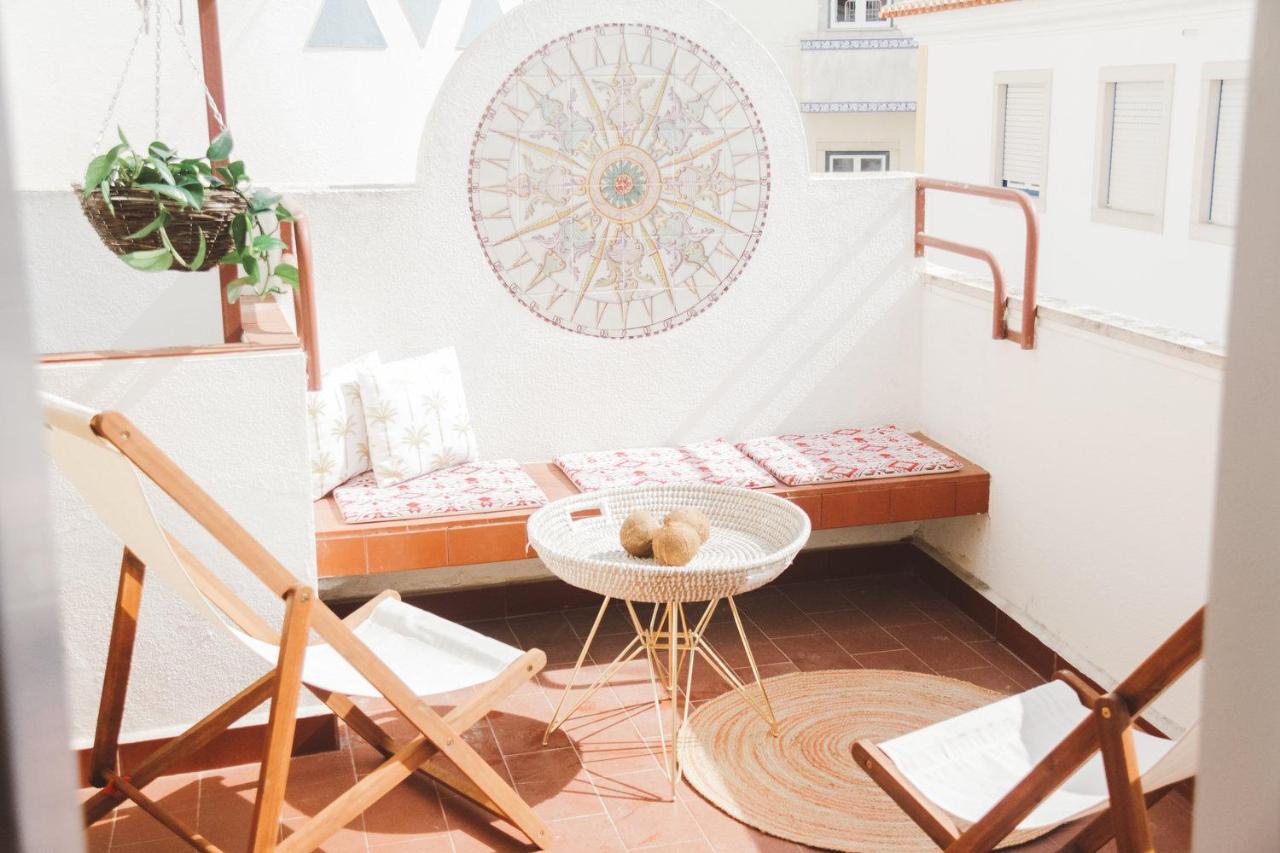 If you like Boho style, you will enjoy a stay at WOT Ericeira Lodge. This place is within walking distance of all the restaurants and the beach. You can also enjoy the terrace on a sunny day! A perfect stay in Ericeira. Check it out here.
---
Vila Gale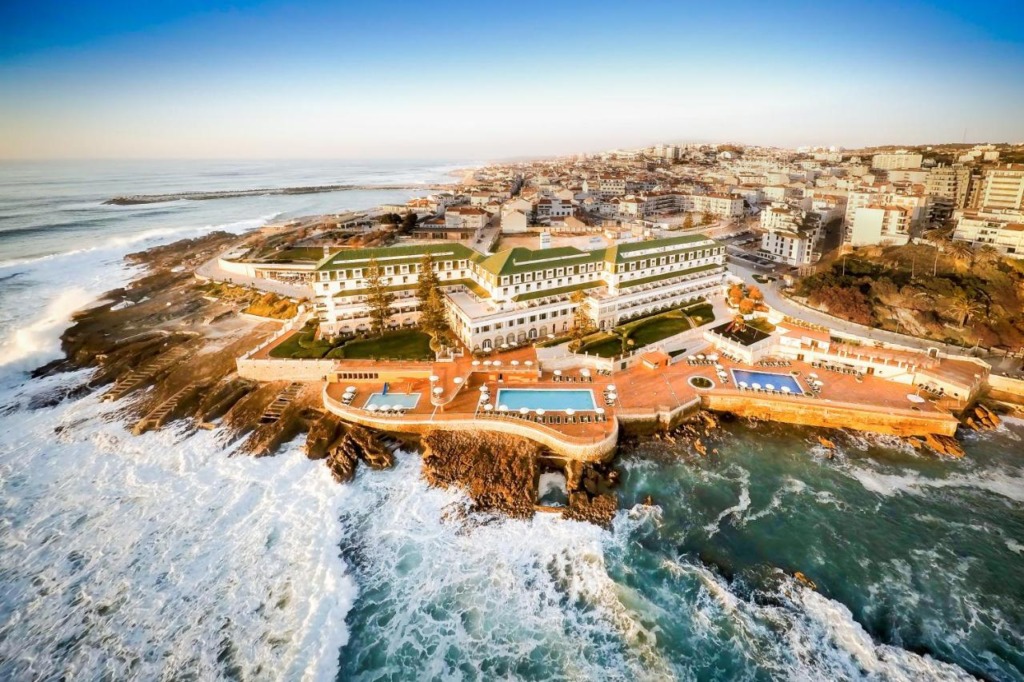 This stunning hotel located right by the beach offers all the convenience you need. Perfect for family as it has multiple pools and other amenities. More information here.
---
HOW TO GET FROM LISBON TO ERICEIRA?
By car: take the A8 motorway towards Leiria, then exit at Mafra and take the A21 to Ericeira.
By bus: go to the Campo Grande bus terminal (ten minutes by taxi from the airport). There are buses from 8 a.m. to 11 p.m., every hour. Count €7 per ticket and 75 minutes to reach Ericeira. Bus timetables in PDF format, accessible here.
---
BEST TIME TO VISIT ERICEIRA?
With an average temperature of 21°C, Ericeira is pleasant all year round.
Beginners are more likely to learn to surf between May and the end of August because the waves are much more gentle. Advanced surfers will choose to go there between September and December as the waves are more powerful.
---
FINAL THOUGHTS ABOUT ERICEIRA – IS IT WORTH THE HYPE?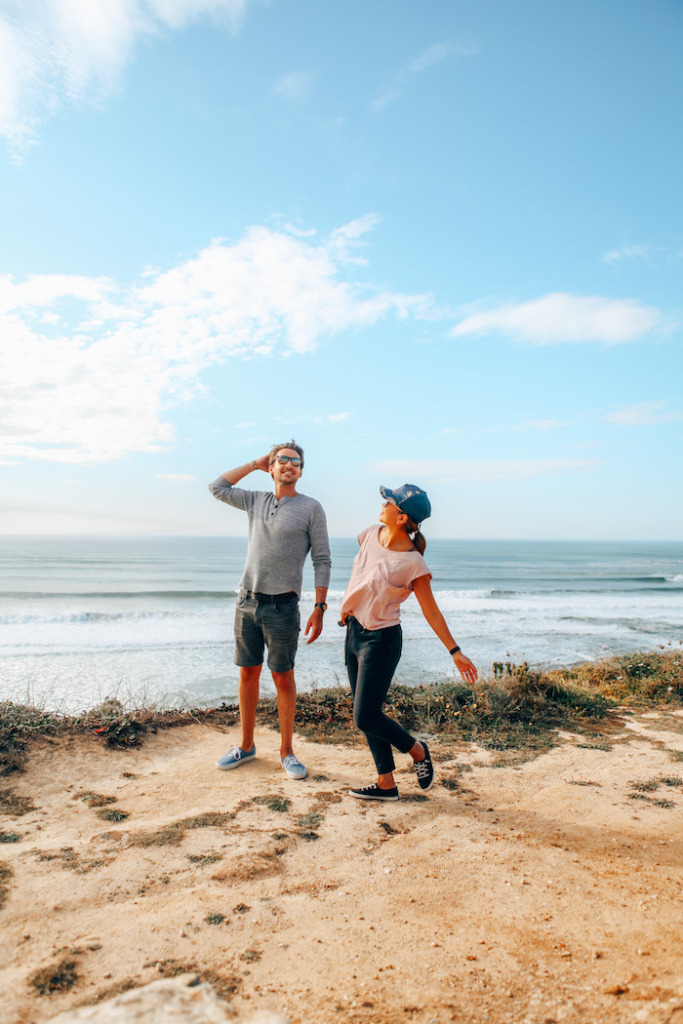 The town of Ericeira which is about thirty kilometers from Lisbon, makes it an ideal refuge for the Portuguese in search of calm and authenticity away from the capital. It is one of the favorite places for Lisbon residents, looking for a second home. And we understand why! Ericeira is full of charm!
Initially, Ericeira was a fishing town and it was at one time the 4th most important fishing port in Portugal. You can find some of the best seafood in Ericeira!
Today, it is also Portgual's main surf town!
If you are passionate about surfing, make sure to visit Ericeira! One thing is for sure, you won't be disappointed with all the quality waves that Ericeira has to offer!
HAPPY TRAVELS!
---
Related Posts
10 BEST THINGS TO SEE IN ALFAMA DISTRICT IN LISBON
FULL GUIDE FOR VISITING SÃO JORGE CASTLE IN LISBON
20 WORLD'S BEST SURF DESTINATIONS
10 BEST THINGS TO SEE IN BELÉM
30 AWESOME THINGS TO DO IN MADEIRA
15 BEST PLACES IN THE WORLD FOR DIGITAL NOMADS
10 BEST SURF SPOTS IN SOUTH KOREA
12 BEST SURF SPOTS IN CANARY ISLANDS