Tejeda is a pretty village located in the center of the island of Gran Canaria. Tejeda is surrounded by gorgeous mountains. From there you can contemplate the famous peaks of ROQUE NUBLO and ROQUE BENTAYGA.
There are many cute villages in Gran Canaria, such as Terror, Firgas or Fataga, however Tejeda is our favorite one.
Check out this post for more information about what to see in Tejeda.
READ: 20 AWESOME THINGS TO VISIT IN GRAN CANARIA
We are not the only ones who think Tejeda is a charming village. Tejeda is actually on the list of "the most beautiful villages in Spain"!
If you are visiting Gran Canaria, making a stop in Tejeda is a must. The village is located on one of the highest points of Gran Canaria with a direct view on two most important geographical symbols of the island: the Natural Monument of Roque Nublo and Roque Bentayga.
What to see in Tejeda? Here is all you need to know:
---
1. Wander through the town
Like always when visiting villages in Gran Canaria, take your time to stroll through the village. There are beautiful traditional houses, many restaurants and cafes, small markets, a church etc. But simply take your time to observe the local life and feel the Canarian culture.
It doesn't take too long to walk around the village. But count at least 1 hour to visit Tejeda.
Location: here
---
2. Check out the amazing view
Tejeda is also famous for its view of the mountains of Gran Canaria and the distinctive peaks of Roque Nublo and Roque Bentayga.
The best viewpoint, we think, is at Plaza Mirador del Ayuntamiento (location). From there you will have a wonderful panorama of Gran Canaria and at the bottom the village with all the white houses and red tiles. Simply stunning!
---
3. Parroquia De Nuestra Señora Del Socorro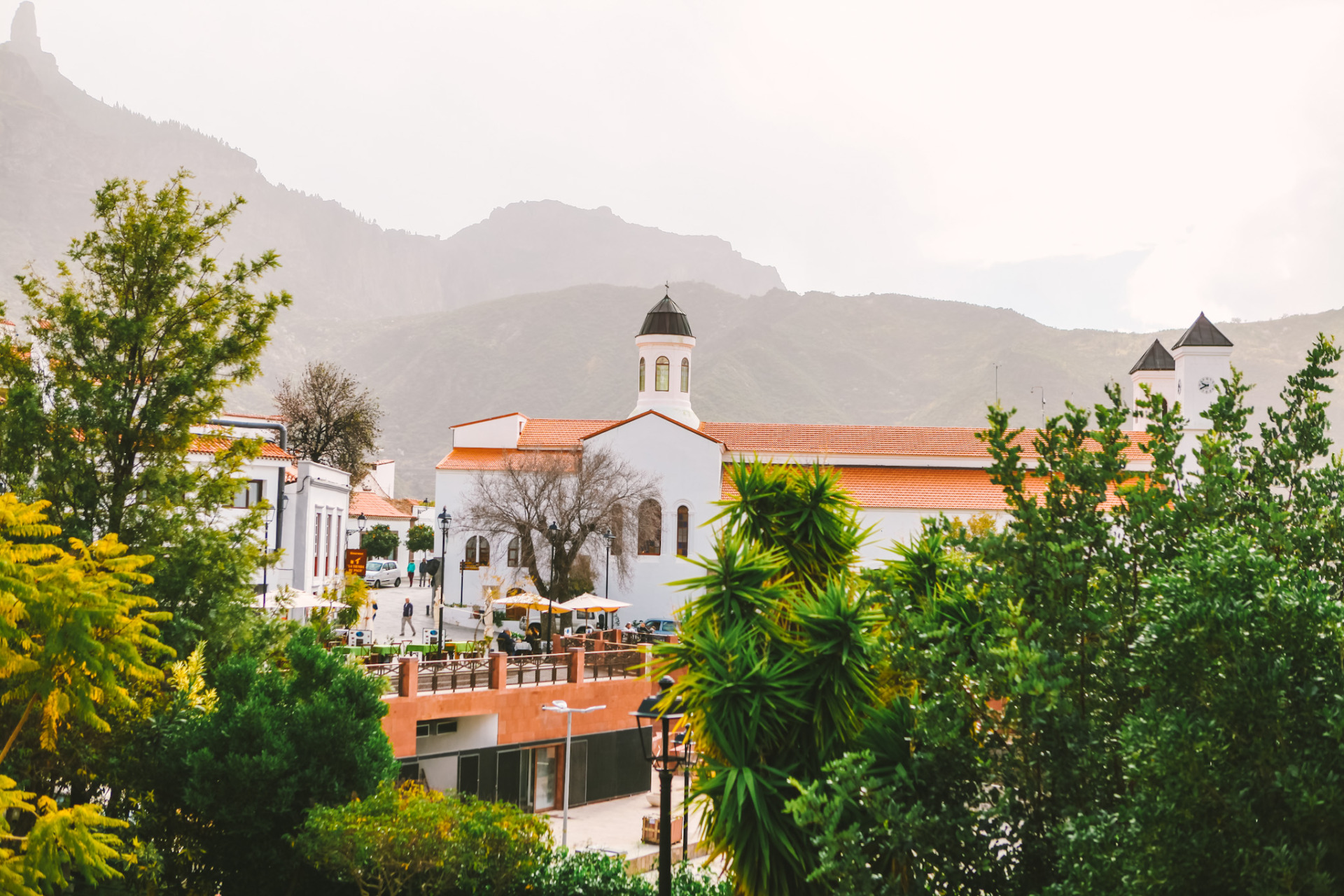 In the heart of Tejeda, you will found a gorgeous church called Parroquia De Nuestra Señora Del Socorro (location). The church was originally founded in 1648. It is dedicated to the Beata Virgin del Soccoro. Sadly the church was destroyed in a fire in 1920. Apparently someone carelessly handed a candle inside the church… The church was since rebuilt to its former glory. It is a beautiful place to visit in Tejeda.
---
4. In January enjoy the beautiful almond blossoms
If you are in Gran Canaria at the end of January, you cannot miss one of the most popular traditional festivals in the Canary Islands, the Almond Blossom Festival. This is really something unique! We had no idea about this event, but while driving though Gran Canaria in January we noticed the beautiful flowers at the almond trees pretty much everywhere.
In Tejeda particularly, you can admire the beautiful almond blossoms.
---
5. Eat some local foods
Tejeda has many delicious restaurants along the main road facing the mountains of Gran Canaria. Most restaurants offer Canarian specialties serving lamb, beef, potato-based dishes, watercress soups and of course el potaje canario a famous stew served in the Canary Islands.
We recommend having lunch at Tasca Bar La Dorotea (location).
---
6. Visit one of the many museums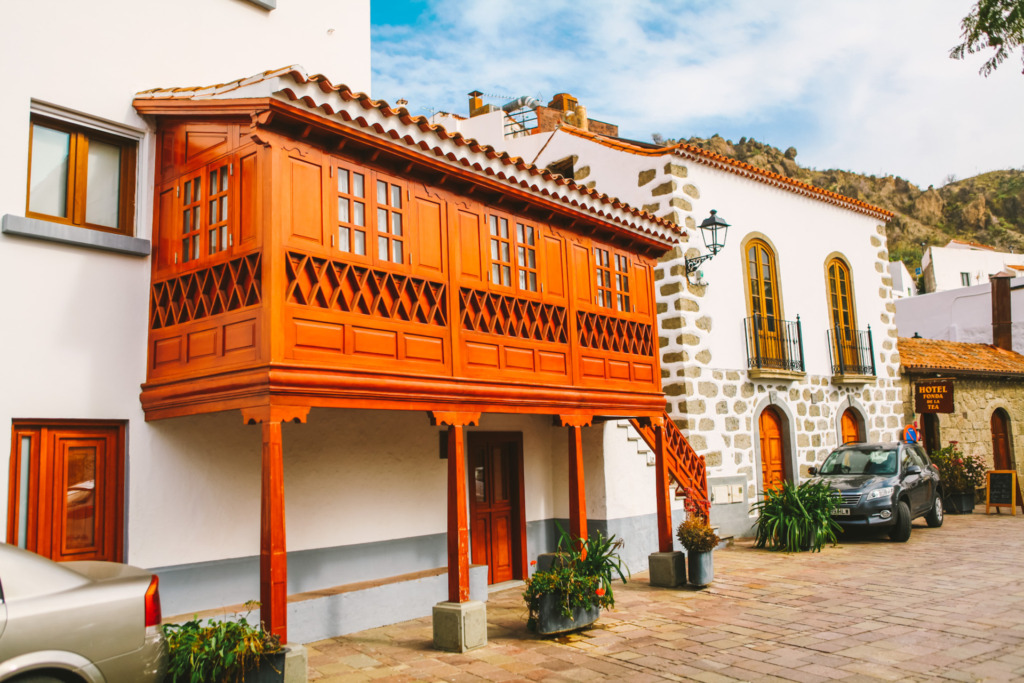 There are many museums in Tejeda. One of them is the Abraham Cárdenes Sculpture Museum. Abraham Cárdenes was a local artist born in Tejeda. The museums showcases some of his most famous sculptures.
There is also an Ethnographic Museum, to understand more the history of Gran Canaria.
You can also check out the Medicinal Plants Centre, where you can discover many plants, herbs and flowers and their respective benefits.
Finally check out Museo Tipico Canario Tres Cruces. There you can see a wonderful collection of artefacts from life on the island dating back from the 19th century.
---
Other things to see near Tejeda
Roque Nublo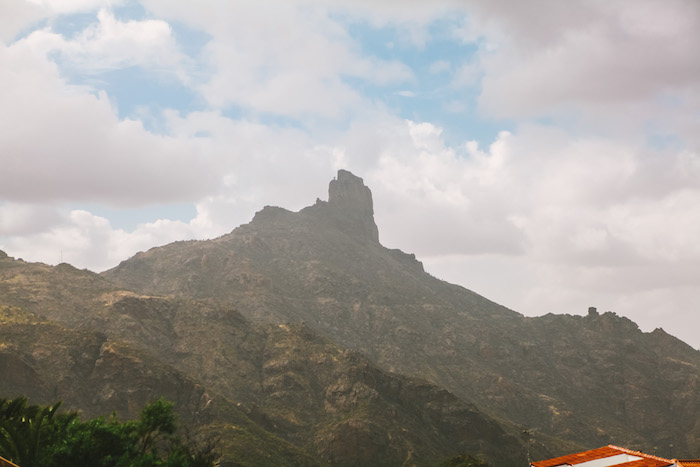 In the center of the island, you will find the third highest peak on the island of Gran Canaria, but also the most symbolic one: Roque Nublo. This is a monolith measuring 80 meters high and located at 1,813 meters above sea level. Overlooking Tejeda, it provides a splendid 360° view of the lunar and desert landscape surrounding the massif: a unique and exceptional excursion!
To get there, simply park your car at the free parking and hike for about 3km to reach Roque Nublo.
Location: here
---
Roque Betayga
This mountain is one of the most popular places for tourists visiting Gran Canaria. You can explore the beautiful surroundings and make a stop by the Bentayga Visitor Center where you can learn about the history of this area and its inhabitants.
The hike to the rock is not very difficult, but you will need good hiking shoes.
Location: here
---
Where to stay in Tejeda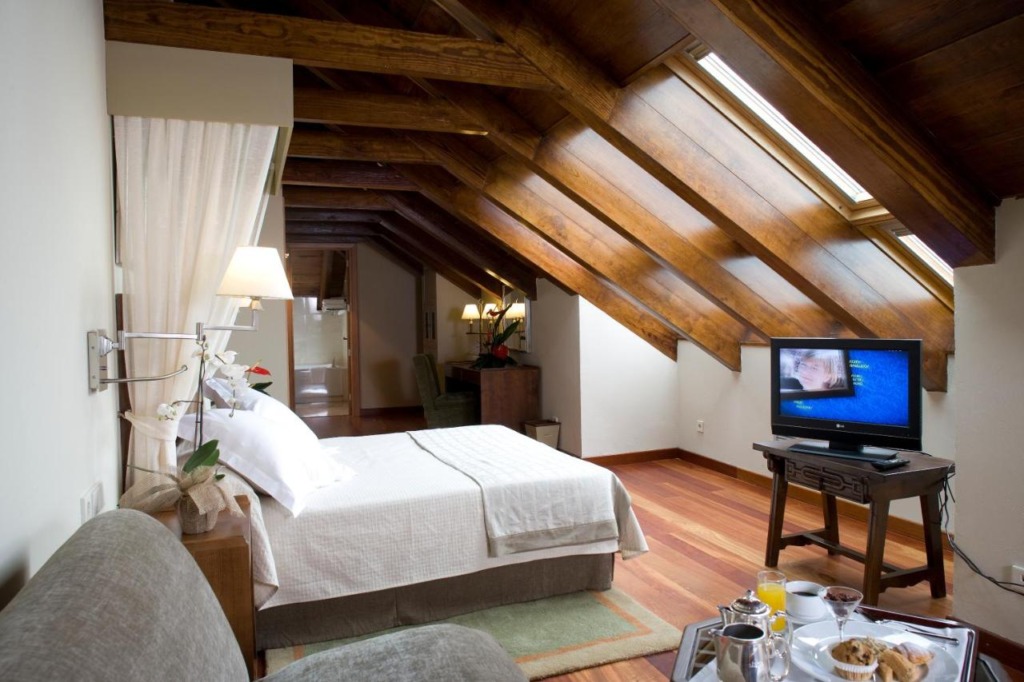 Sometimes quality is better than quantity. Well this can easily apply to the hotels in Tejeda. There aren't many choices in Tejeda. However there is one really stunning place to stay. And this place is called Parador de Cruz de Tejeda. Just check out their pool directly facing the mountains of Gran Canaria, the view is breathtaking. But everything in Parador de Cruz de Tejeda is in the details. You will feel so comfortable staying there. You can book directly here.
---
In conclusion about Tejeda
Tejeda is a lovely village located at the centre of Gran Canaria. This village is calm and full of charm, surrounded in a landscape of mountains, ravines and the famous Roque Nublo, symbol of the island. It is an ideal place for a rural getaway during your stay in Gran Canaria.
We highly recommend adding Tejeda to your itinerary when visiting Gran Canaria.
We wrote a full post about things to do in Gran Canaria here to help you prepare for your trip.
If you have any question about Tejeda or Gran Canaria, feel free to leave a comment below.
All our posts about the Canary Islands can be found here.
HAPPY TRAVELS!
---
Related Posts
20 THINGS TO DO in Gran Canaria: here
PUERTO DE MOGÁN, our favorite place in Gran Canaria: here
BEST THINGS TO DO in Las Palmas: here
MASPALOMAS a unique place in Gran Canaria: here
AGÜIMES, a fantastic historical town in Gran Canaria: here
TEROR, one of the most charming village in Gran Canaria: here
AGAETE, a gorgeous coastal town in Gran Canaria: here
BEST TIME OF THE YEAR to visit Gran Canaria: here
BEST PLACES TO STAY in Gran Canaria: here
25 BEST THINGS to see in Lanzarote: here
25 AWESOME THINGS to do in Fuerteventura: here
10 BEST BEACHES in Gran Canaria: here
8 REASONS WHY TO VISIT Gran Canaria: here