WHERE TO LIVE IN HONG KONG AS EXPAT? IS HONG KONG.A GOOD PLACE FOR EXPATS? CAN I LIVE NEAR THE SEA IN HONG KONG?
Hong Kong has many different neighborhoods which can vary drastically in terms of rent.
The city is home to neighborhoods for all tastes, with different atmospheres, from peaceful and beach-vibes places like Stanley to the swarming streets of Causeway Bay, or with fantastic views of the city in luxury apartments in Mid-Levels…
Finding accommodation in Hong Kong can however be complicated. The rents are among the highest in the world. It will also be necessary to combine interior comfort, and proximity to work and to school if you are with family.
As a quick overview, here is what you can expect in Hong Kong based on different budgets:
For a budget between 30,000 and 40,000 HK $, the surfaces will be between 650 and 900 sqft, the preferred districts will be Happy Valley, Tin Hau, Wanchai, North Point, Kowloon and the New Territories.
For a budget between 40,000 and 75,000 HK $, the surfaces will be between 1,000 and 1,700 sqft, the neighborhoods to target are more Happy Valley, Mid Levels, Clear Water bay / Sai Kung.
You will need more than 75,000HK $, to have more than 1,700 sqft on the island (yup, Hong Kong is expensive!), the prime areas are Mid-levels, Stanley, Repulse Bay, The Peak.
And with more than 130,000HKD, you can access some luxury condos such as The Lilly, 127 Repulse Bay, HighCliff, Summit, Branksome Crest etc.!
So here is the list of best places to live in Hong Kong for expats. There is no particular order of preference.
---
Best places for expats in Hong Kong
1. Central, Mid-Levels, The Peak
Central
This is the Business district of Hong Kong but also where the best nightlife is happening. Central Business is the nerve of the city, where banking empires are established as well as global multinationals. It is also where businessmen and tourists coexists peacefully.
In addition to the thousands of offices, there are also countless of bars where to party and have fun. Choose to stay in Central if you like dynamic areas.
---
Mid-Levels
Mid-Levels is much more residential compared to Central. This neighborhood is bordered by Bonham Road, Caine Road, Upper Albert Road, Kennedy Road to the south, and Conduit Road to the north. In the west, it stretches to Sheung Wan, a district known for its Chinese medicine stores, restaurants, and bars.
In Mid-Levels expect mostly luxury residences with stunning views to the city. The area is fairly green and much more quiet than Central. This area is most popular with expats families having kids. Many international schools are located nearby, making it very convenient.
In Mid-Levels apartments are generally more spacious and usually comes with more amenities such as a swimming pool, gym or even tennis court.
Some examples of buildings: are Dynasty Court, Aigburth, 150 Kennedy Road, Bamboo Grove, Monmouth Villa…
---
The Peak
The Peak is one of the most exclusive areas in Hong Kong, certainly one of the most expensive. The air is cooler here than on the rest of the island as it's higher up.
Which is very comfortable, especially in Summer.
At the Peak expect only luxury residential areas. If you have the budget for it, we highly recommend staying at the Peak for a unique experience in Hong Kong.
---
2. Happy Valley, Jardine's Lookout
These areas are popular with young couples moving to Hong Kong or families with more restricted budget.
Happy Valley and Jardine's Lookout are pleasant and convenient neighborhoods to live in as an expat in Hong Kong. It is also very popular amongst the French communities as both neighborhoods are close to the French School.
The area offers sizable apartments at lower rents compared to Central or Mid-Levels. In Happy Valley you can find plenty of shops, restaurants and bars. Happy Valley is most famous for its horse racetrack, a real attraction in the neighborhood. The races are held every Wednesday. Head there on Wednesday evenings for a memorable night! The racetrack is also open as a running track, so it's perfect if you want to exercise in the city
In terms of transport, Happy Valley is well served by buses, tram, and subway, which makes it very convenient.
Located on a hill, Jardines Lookout offers beautiful views of the city, the rents there are generally higher than in Happy Valley. Living in Jardine's Lookout is however one of the best place to live in Hong Kong with good value for money.
---
3. Causeway Bay, Tin Hau
Causeway Bay, an ever-bustling neighborhood, is the shopping and dining district in the North of Hong Kong Island. Tin Hau, more Chinese, is much more residential, with a multitude of local shops on every street corners.
Causeway bay
Causeway Bay is the city's pulse with countless number of shops. Even if the area is not very big, it will still take you a whole day to discover its many malls, department stores, boutiques and local markets.
Causeway Bay is a good representation of Hong Kong: crowded, vibrant, and full of lights, it's hard not to be impressed by Causeway-Bay the first time you will visit.
You can find absolutely everything there: luxury shops at Lee Gardens, Hysan Place, Lee Theater, Times Square and Fashion Walk, mid-range and luxury products at the SOGO Department Store and World Trade Center, affordable youth clothing at the Island Beverly Center and its plethora of boutiques; and bargains galore at Jardine's Crescent Market.
As an expat, Causeway-Bay is mostly popular with single moving in the city. It is very convenient living in Causeway-bay and sometimes the rent can be cheaper than other neighborhoods.
---
Tin Hau
This neighborhood is located east of Causeway Bay. Contrasting with the hustle and bustle of the latter, Tin Hau is much quieter and more local. Tin Hau is home to Victoria Park, which hosts the traditional flower market shortly before the Chinese New Year, the Flower Show in spring and various events throughout the year.
If you are sporty, living around Victoria Park would be a good idea, with it's football and basketball fields, Tennis Court, and running track.
---
4. Sai Ying Pung, Kennedy Town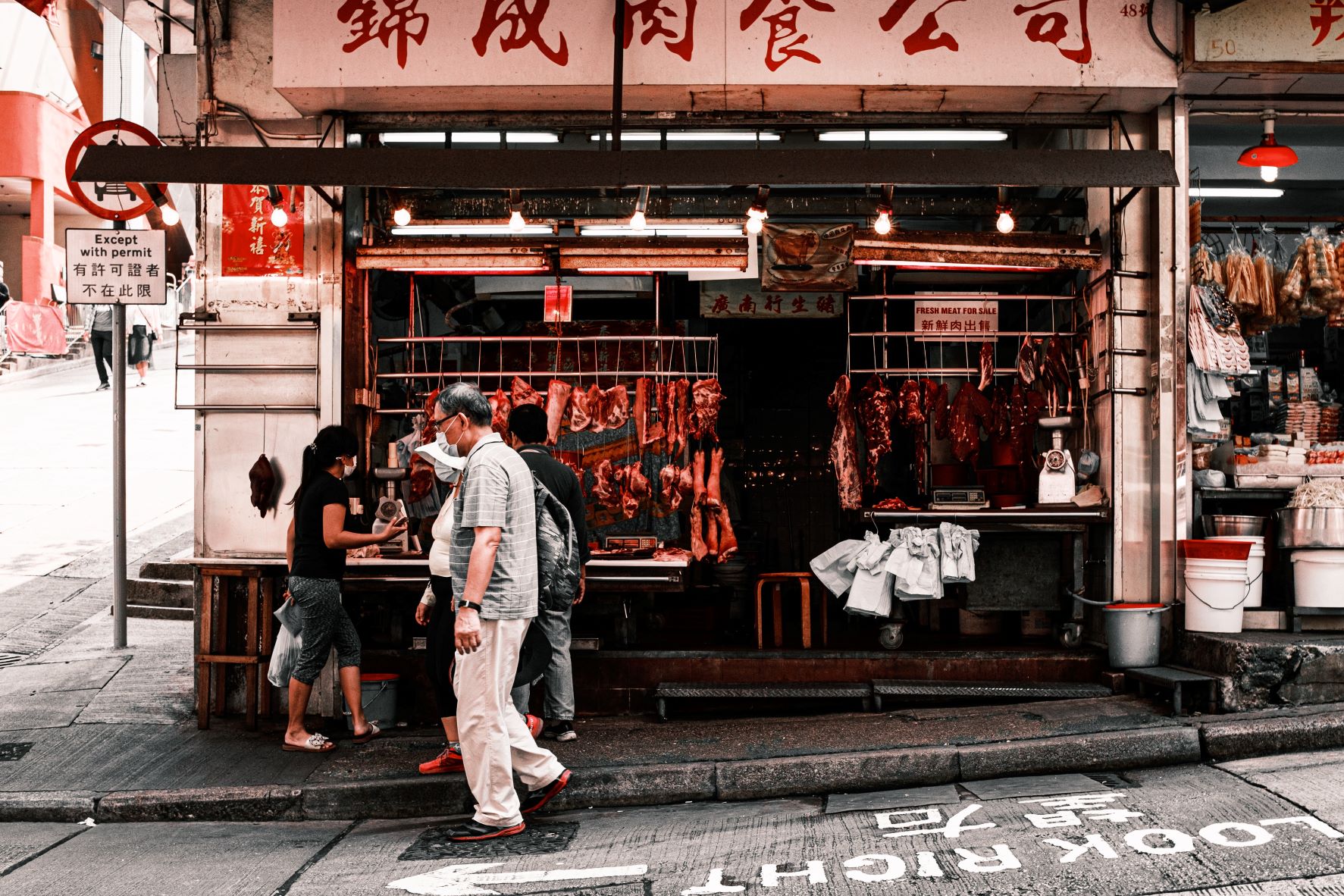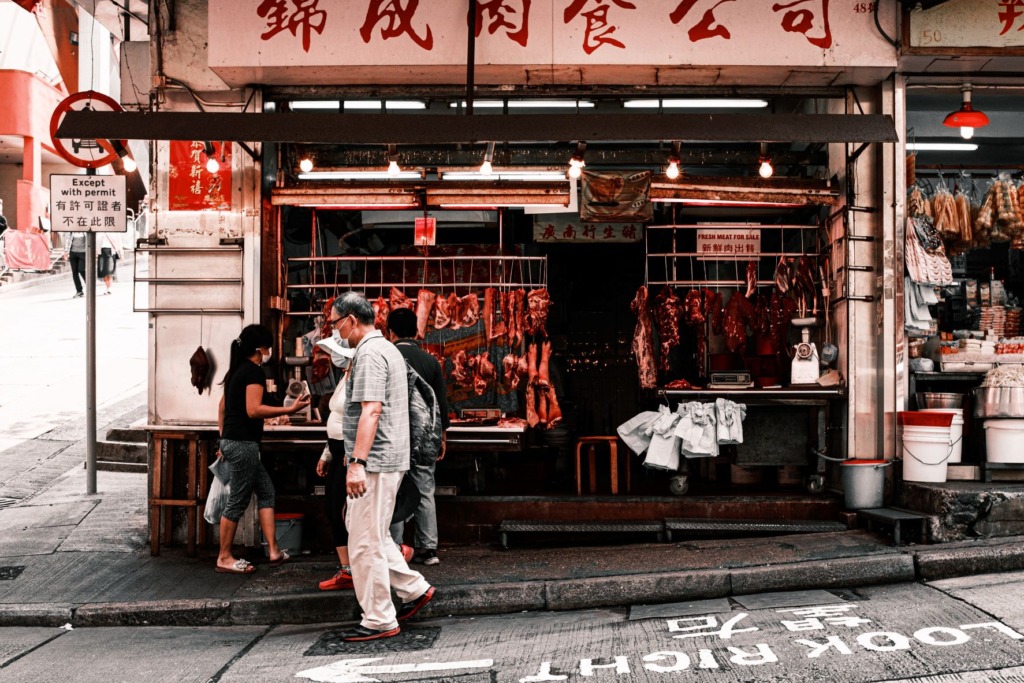 These neighborhoods are located northwest of Hong Kong Island, at the end of the MTR Island line. They are lively neighborhoods and became trendier over the last few years. They are a good choice if you work in Central, but want to live somewhere cheaper with more characters.
Kennedy Town
This district has experienced a slower development than the other districts in the north of the island, giving it a special charm with its quiet terraces on the hillsides. The extension of the MTR line to Kennedy Town now accelerates commercial and residential development in the area.
It's the perfect location for everyone, young couple, single, and small families!
---
Sai Ying Pun
This district still offers the face of what Hong Kong looked like many years ago with its old buildings, tiny artisan workshops, herbalists… This area is full of soul and characters.
With the recent arrival of MTR it is now very convenient to access Central.
---
5. Wan Chai
Wanchai, a very lively, shopping and dynamic district with a mix of tradition and modernity. You will fall under the charm of its neighborhood life, its practicality, and its richness.
It is one of the most popular neighborhoods to live as an expat in Hong Kong. Its central location makes it one of the most convenient places to access the main places of Hong Kong.
Along Queen's Road East, there are many well-known Chinese and furniture stores. For cheap clothing, head to Spring Garden Lane where multiple stalls sell clothing originally intended for export. The Wanchai Computer Center on Hennessy Road will delight the most geeky among you, with its hardware, software, accessories, and other gadgets.
The youngest or those who have kept their child's soul will find their happiness in Tai Yuen Street thanks to its exhaustive range of toys, ranging from the classics to the most recent.
Wan Chai is most perfect for single moving to Hong Kong and is one of the best places to live in Hong Kong for expats .
---
6. Repulse Bay, Deep Water Bay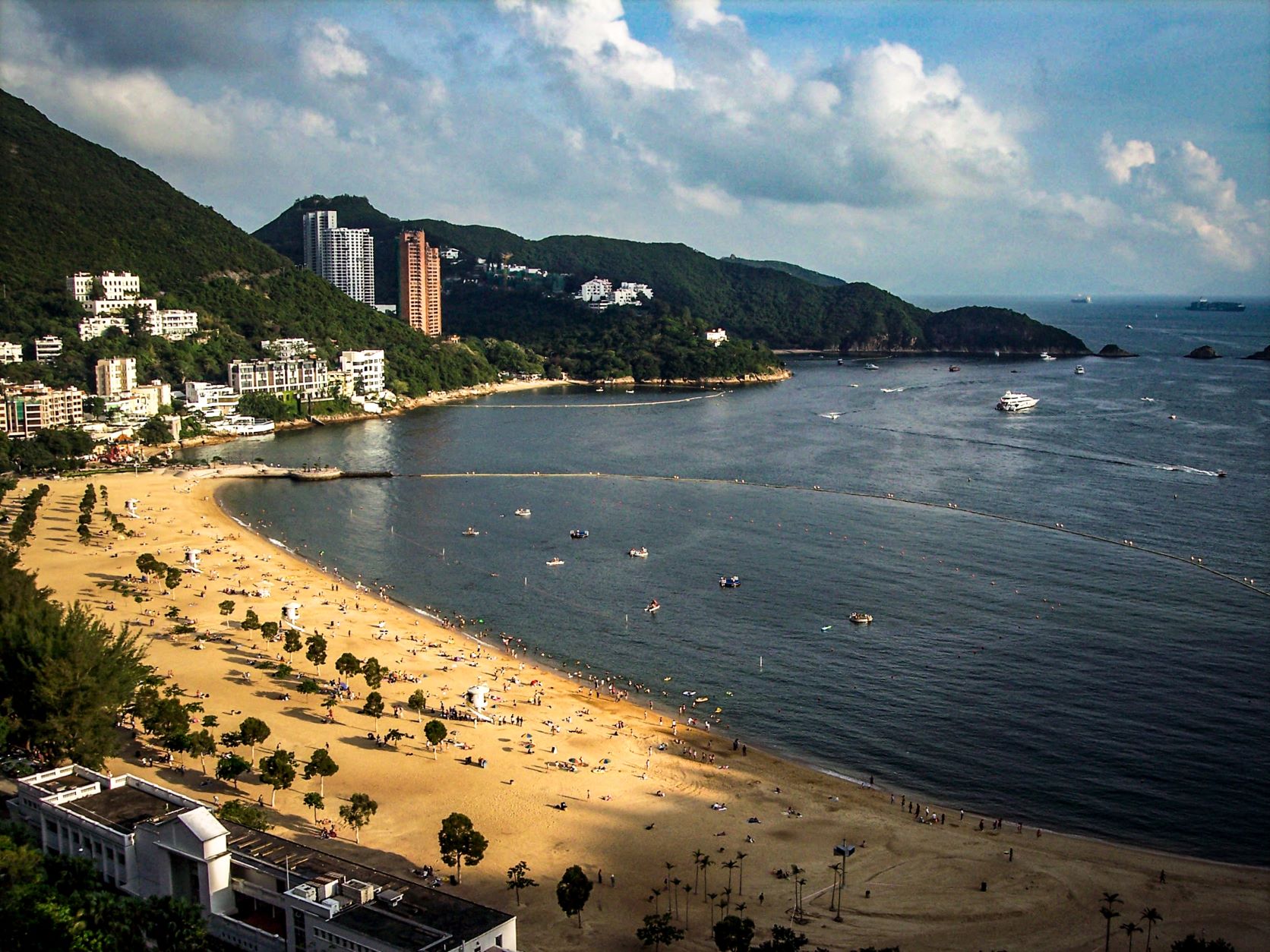 South of Hong Kong Island, Repulse Bay is popular for its fine sandy beach. This neighborhood attracts many expatriate families.
As for Deep Water Bay, this area is home to upscale residences with beautiful sea views.
Repulse bay
Repulse Bay in South Hong Kong is a favorite weekend spot for city dwellers and a prime residential area. It combines skyscrapers and luxury townhouses, many with stunning views of the bay and the South China Sea.
Many expats with young families choose this area, which has grocery stores, banks, medical services, and several restaurants including The Pulse beachfront mall. Repulse Bay is also well served by bus lines.
---
Deep Water Bay
Located at the foot of Shouson Hill, in the south of Hong Kong Island just next to Repulse Bay, the district of Deep Water Bay is a small privileged bay, with large houses facing the water or the Golf reserved for the high society. The accommodations are mainly townhouses and large detached houses with private gardens, and only a few high-rise apartments.
A beautiful seafront promenade connects the beautiful beach of Deep Water Bay on foot to that of Repulse Bay. Every weekend, the barbecue area at the eastern end of the beach is taken over. If you have enough money to afford the rent, make sure to check out this neighborhood!
---
7. Stanley, Chung Hom Kok
Stanley, located in the far south of Hong Kong Island, combines the advantages of a small town and a seaside resort. A little further east are the districts of Chung Hom Kok and then RedHill.
Stanley
If you ask us to choose our favorite place in Hong Kong, without hesitation our answer will be STANLEY!
We lived there for many years, and till today, Stanley remains one of our favorite places to live in general.
Composed mainly of small buildings, Stanley has all the local shops, a local market, schools, a library, but also a seafront promenade with several restaurants and bars, two beaches, a sailing club, and sports infrastructure. Very well served by bus lines, bordering Chung Hom Kok and Tai Tam, Stanley offers a very pleasant living environment chosen by a large part of the French and American community.
If you don't mind living a little bit further from the city center, then don't hesitate to move to Stanley! You won't regret it. However, if you are in Hong Kong, to party hard and hang in the city the whole time, then Stanley might not be the most convenient place for you…
---
Chung Hom Kok
Located in the south of Hong Kong Island, halfway between Repulse Bay and Stanley, Chung Hom Kok offers a beautiful panorama of the South China Sea. This family neighborhood consists mainly of low-rise buildings and houses. Chung Hom Kok Beach is one of our favorite beaches in Hong Kong.
Well served by public transport, the district has easy access to all the local shops and services which are a few minutes away from Stanley.
However, be aware that the rents in Chung Hom Kok are much higher than in Stanley.
---
8. Aberdeen, Pokfulam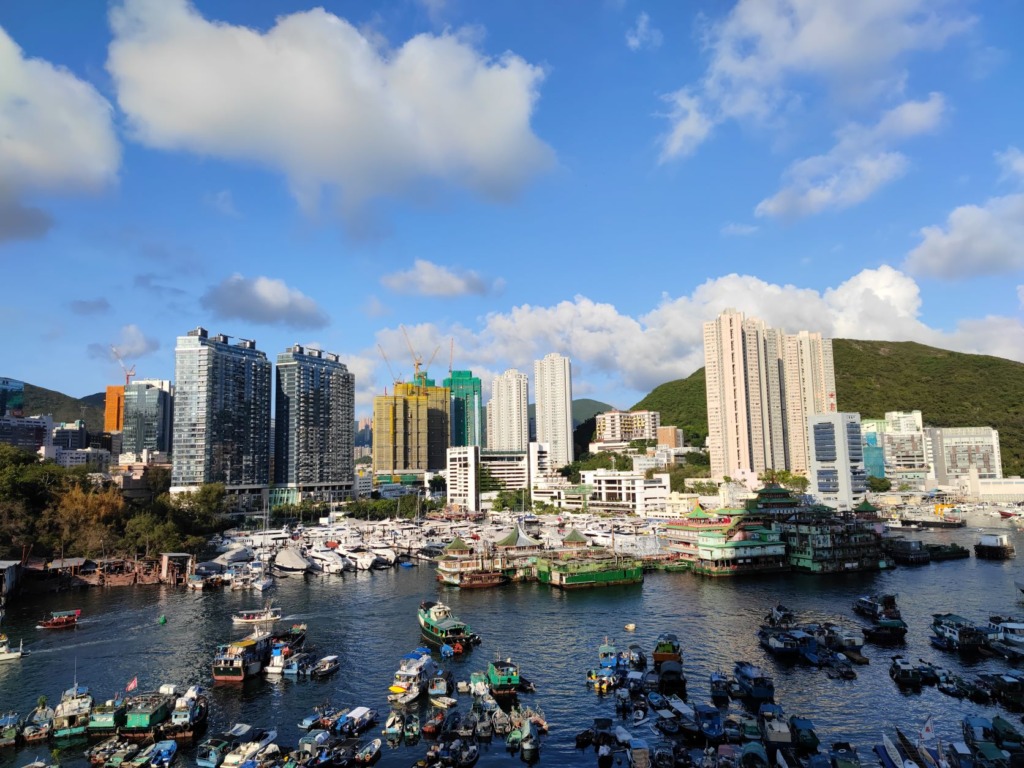 Located in the southwest of Hong Kong Island, these neighborhoods are undergoing rapid change and are competitive in terms of rental rates.
Aberdeen
Aberdeen is one of the first places where British troops arrived, and whose Chinese name means "little fragrant harbor" which is the origin of the name Hong Kong.
This port district is home to both luxury boats in the marina and a few sampans, small traditional boats that once served as homes for fishermen. For a unique experience in Hong Kong, you can live on a boat in Aberdeen.
---
Pokfulam
Located in the west of Hong Kong Island, Pokfulam consists of tall towers. This district which attracts expatriates as well as locals enjoys a green environment and beautiful views of the sea.
It offers affordable rental accommodation for the island of Hong Kong. Also note the proximity to several international schools: Kellett School, West Island School, Canadian International School, Singapore International School.
These are the best places to live in Hong Kong for expats on Hong Kong Island. Now, let's explore Kowloon.
---
9. Tsim Sha Tsui
Tsim Sha Tsui ("TST") is one of the most desirable areas in Hong Kong. Meaning, very expensive housing. Like New York's Manhattan, it's Hong Kong that never sleeps in TST. Hotels, malls and boutiques as far as the eye can see, piled up on skyscrapers.
TST is directly located by the Victoria Harbor, which makes it a convenient place to reach Hong Kong Island.
However, TST is particularly crowded, hence expect quite a lot of noise day and night. If you want to be in the middle of the action, then TST is the place to be.
---
10. Mongkok
Mongkok is a colorful neighborhood renowned for being one of the most authentic in Hong Kong and one of the liveliest in the world. This neighborhood is much more traditional than the other ones in the list. Choosing to live in Mongkok is immersing yourself in the real Hong Kong.
Traditional restaurants, traditional markets, lots of shops, your senses will be on high alert all the time! If you are a foodie, this is the right area to stay in Hong Kong.
---
11. Jordan, Yau Ma Tei
If you wander between Mong Kok in the north and Tsim Sha Tsui in the south, you will certainly pass by these two neighborhoods. It may be worth taking a look they less crowded. These neighborhoods are among the most authentic in Hong Kong.
The area has a rich cultural and historical past, including the Temple Street Night Market. Between temples, karaoke bars, street restaurants, and ancestral buildings, we are indeed in Hong Kong, between tradition and modernity: a good place to stay in Hong Kong.
---
This was our list of best places to live in Hong Kong for expats in Kowloon. Now, if you don't mind living a little bit outside the city center (after all Hong Kong is not that big), then check our the next part of this post, with more unique places to stay, including a few islands.
---
12. Lantau island: Discovery Bay, Mui Wo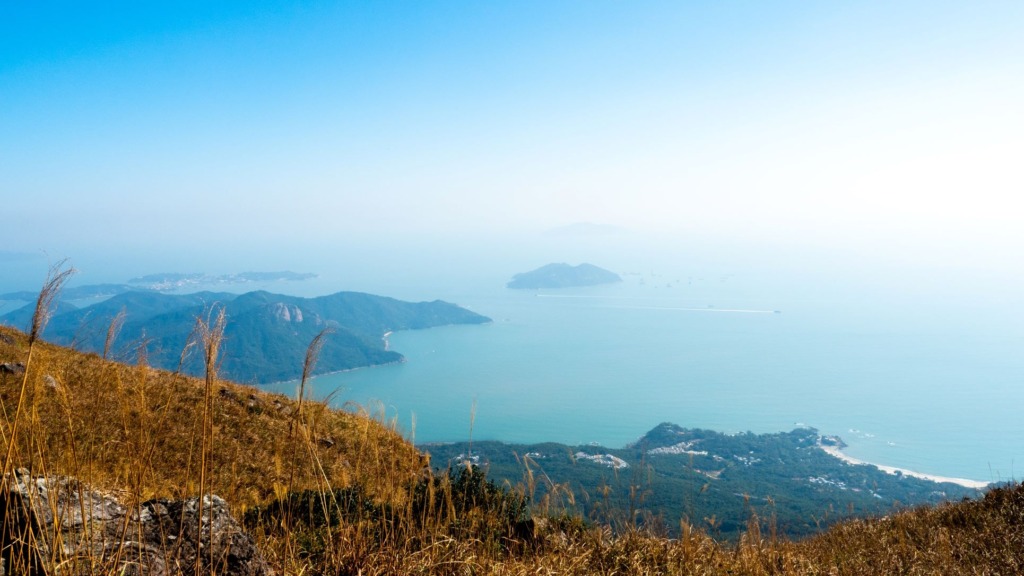 Lautau is the largest of the Hong Kong Islands. Houses on stilts, villages, skyscrapers… the accommodation options in Lantau are varied!
Discovery Bay
Nicknamed "DB" and located on the east coast of Lantau Island, Discovery Bay enjoys a green and natural environment where cars are not allowed. In this family-friendly neighborhood (of more than 25,000 inhabitants, including around 700 French), there is a marina, a golf course, various clubs, restaurants and a beach.
After Stanley, DB is our second favorite place to stay in Hong Kong.
---
South Lantau
A village life by the beach in Mui Wo, Pui O, Cheung Sha…Mui Wo, for example, is known for its village, restaurants, hiking trails and cycle paths. Mui Wo is more remote than DB, but you can easily access Central with the ferry. E
xpect much lower rent and a more laidback lifestyle.
---
13. Sai Kung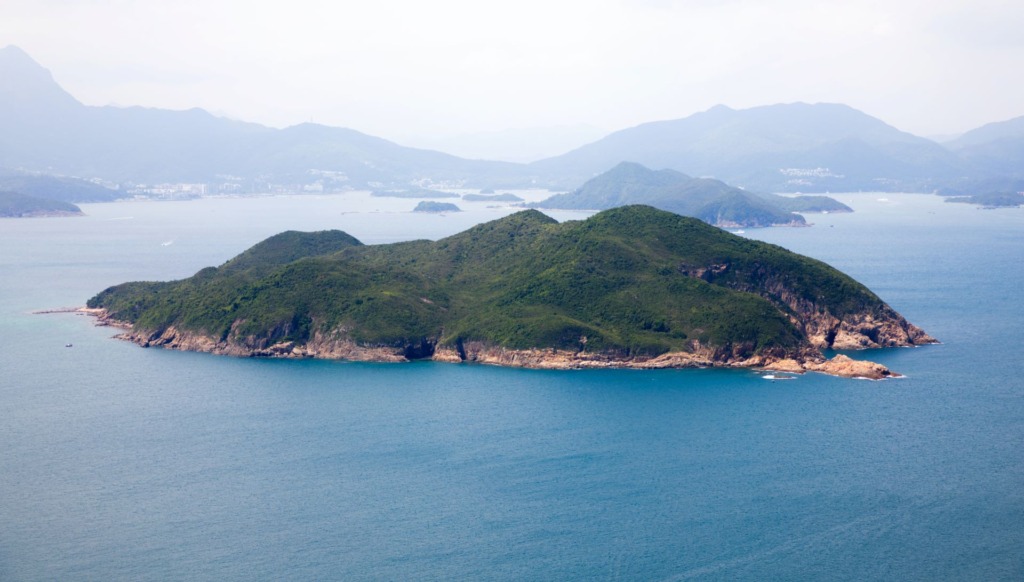 Located in the East of the New Territories, Sai Kung offers expatriates a real village life far from the skyscrapers of Hong Kong
Sai Kung is a dynamic fishing port, you can walk on the quay lined with famous seafood restaurants or in the alleys of the old town. Sai Kung is a district synonymous with greenery, mountains, country parks, sea, beaches, water activities, golf and village life.
Many expatriates of all nationalities choose to settle in this district where there is real village life and where everyone knows each other.
---
14. Lamma Island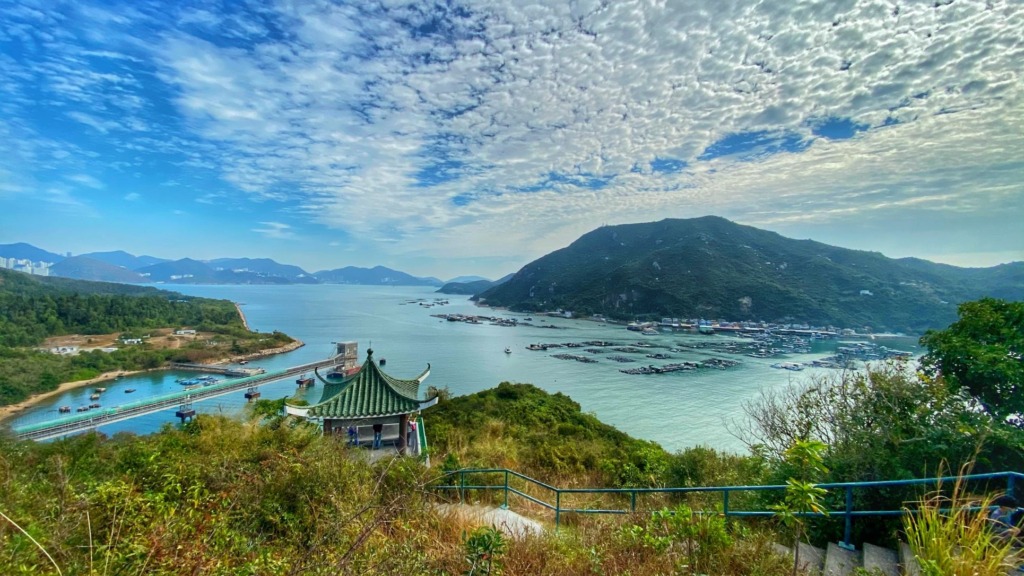 After living in Hong Kong for a while, you might be exhausted by the constant noise and stress of the city. As such, many decide to move to other nearby islands accessible by ferry, such as Lamma. There expect to pay half the rent for twice the size. Over the last few years, Lamma island has become more and more popular with expats, forming a very friendly and tight community.
The only thing to consider is that you will have to take the ferry every day if you work in the city. Not a big deal for us, but you need to adjust your schedule to the ferry, which doesn't run 24h.
We hope that this list of the best places to live in Hong Kong for expats is helpful for you. In the next part, we share some tips to find your accommodation in Hong Kong.
---
How to find your accommodation in Hong Kong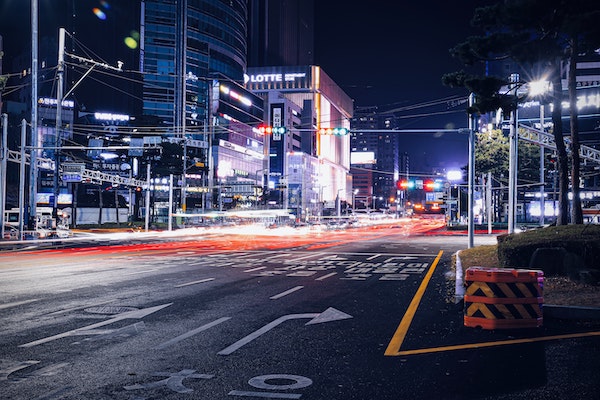 Hong Kong is the most expensive city in the world, or at least in the top 3 depending on the selected criteria. What is certain is that rental prices are really high!
So if you are starting your search for accommodation in Hong Kong, expect to sacrifice a very large chunk of your monthly budget just for your rent…
As everywhere, the amounts of the rents vary according to the neighborhoods and the quality of housing (renovated, furnished, newly built, elevator etc.) and above all, the height! In a city like Hong Kong, the higher the floors, the higher the rent.
Websites to find your "Home Sweet Home"
There are a few agencies which can help you find a place to stay in Hong Kong:
www.hongkonghomes.com
www.squarefoot.com.hk
www.spacious.hk/en
okay.com
If you want to share a flat, check out these sites:
https://www.roomgo.com.hk/login
www.hongkong.asiaxpat.com/property/share-flats/
www.geoexpat.com/classifieds/showcat.php/cat/14
Of course, Craigslist Hong Kong is also another option to find a place to stay and avoid the agent fee. Also check out these sites:
Hong Kong apartments for rent
RENT A FLAT IN HONG KONG
HONG KONG RENT (apartments and rooms for rent)
Find Apartments And Studio Flats In Hong Kong
Apartments between Hong Kongers Hong Kong Expatriates
Expat Hong Kong
Hong Kong Expats
Rental Agreement
The leases are signed for a period of 2 years. It is therefore important to choose your neighborhood and apartment carefully before signing. It is usually possible to negotiate the end of your lease agreement after 14 months of rental.
Furnishing your place
There is an Ikea in Hong Kong for a cheap and easy way. In Ap Lei Chau, Horizon Plaza, you will also find 27 floors entirely dedicated to furnishings and interior design. Custom furniture can also be made on Queen's Road East in Wan Chai or Java Road in North Point.
---
We hope that this post was useful in finding the best places to live in Hong Kong for expats. If you have any question, feel free to live a comment below. Good luck with your research!
For other blog posts about Hong Kong or other Asian countries, check out this link.
---
RELATED POSTS
PROS AND CONS OF LIVING IN HONG KONG: here
BEST THINGS TO DO IN HONG KONG: here
BEST ROOFTOPS IN HONG KONG: here
VISIT TAI O FISHING VILLAGE IN HONG KONG: here