WHAT TO SEE IN SHIMOKITAZAWA? IS SHIMOKITAZAWA WORTH A VISIT? WHAT IS SHIMOKITAZAWA FAMOUS FOR? WHERE TO EAT IN SHIMOKITAZAWA?
Shimokitazawa is a neighborhood in Setagaya Ward, southwest of Tokyo. Not far from Shinjuku.
Shimokitazawa is one of our favorite areas in Tokyo! It's young, dynamic, full of great cafes, lots of cool shops, music bars and generally it offers a really pleasant vibe!
For many Shimokitazawa is THE HIPSTER place of Tokyo, besides Koenji another great neighborhood which we invite you to discover here.
"Shimokitazawa, the hipster place of Tokyo"
Tokyo if full of hidden gems and Shimokitazawa is one of them! Most people visiting Tokyo will focus on Harajuku, Shinjuku, Shibuya and so on. It's a pity as Tokyo hides many other cool places much less touristy.
Tokyo is often described as one of the fashion capital of the world. And for good reason! Go shop in Shimokitazawa, and you will understand why!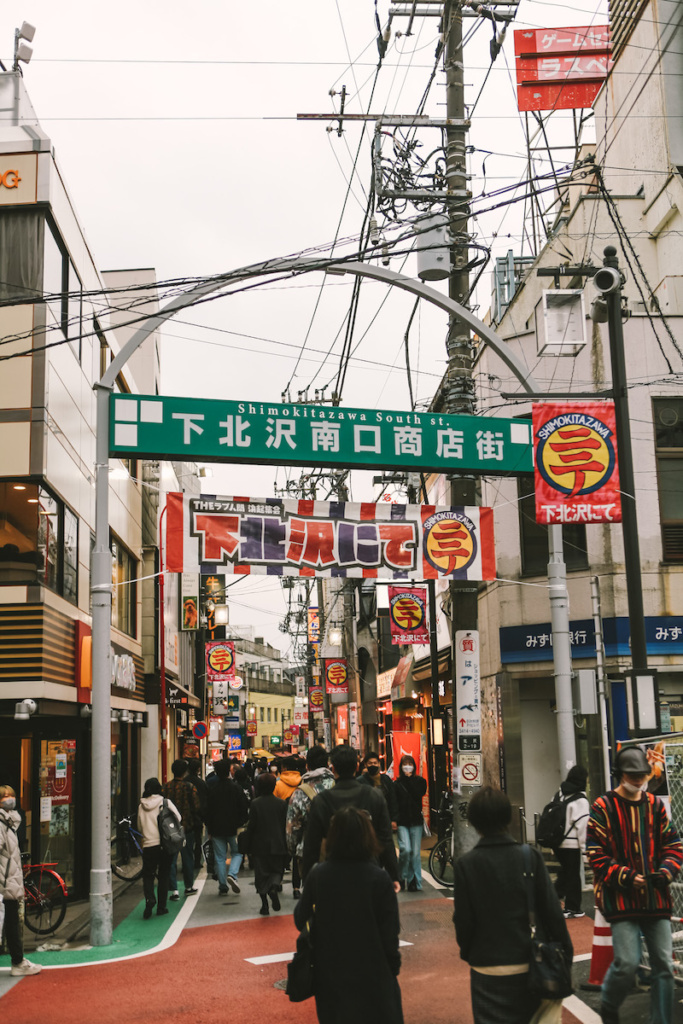 Walking through the charming little pedestrian streets of Shimokitazawa, you'll discover lots of fashion boutiques, complemented by small bars, great cafes and plenty of vintage shops.
It's here that new fashion trends are first seen in Tokyo!
Here is a walk through Shimokitazawa:
---
WHAT IS SHIMOKITAZAWA FAMOUS FOR?
Located in the district of Setagaya, not far from the famous Gotokuji temple and its thousands of maneki neko, Shimokitazawa, also called Shimokita, is known to be "the hipster district" of Tokyo.
It is generally presented as "cool and trendy".
Between a small residential area and streets energized by the presence of bars and unique shops, Shimokitazawa can be reached very easily from Shinjuku or Shibuya, making it a very pleasant place to explore in Tokyo.
Shimokitazawa is the ideal district to hunt for various designer and/or second-hand shops, whether it be clothes, furniture or vinyl.
It is also a district known for its alternative lifestyle and its artistic side.
Shimokitazawa also offers a lively nightlife.
---
WHAT TO DO IN SHIMOKITAZAWA?
1. Enjoy a great cup of coffee in Shimokitazawa
If you are into great coffees, like us, then Shimokitazawa will not disappoint!
Here are a few cafes worth checking when visiting Shimokitazawa:
Brooklyn Roasted Company
Let's not get too much ahead of ourselves here, but we dare to say this is one of the best roasted coffees you can get in Tokyo!
As this rumour starts to spread around Tokyo, be prepared to queue up before you can enjoy your cuppa! But hey, totally worth the wait if you ask us!
On top of great coffee, they do serve great food as well. So why not going there for brunch?!
---
Bookend coffee
If you are tired of waiting to get your cup of coffee at BRC as they call it (Brooklyn Roasted Company), then Bookend Coffee is just across the street.
Much smaller and much more local, this place do serve great coffee though! A good alternative to BRC.
---
Sidewalk Coffee
Besides Brooklyn Roasted Company, the most stylish coffee in the area is certainly Sidewalk Coffee. Located in the newly built Reload shopping mall, you gotta to check out this trendy place! And their coffee is actually awesome.
---
The Mosque Cafe
Our final recommendation, The Mosque Cafe. Nothing to do with a Mosque, in case you were wondering.
Although their speciality is Turkish Coffee.
So if you are into strong coffee, this is a great place to start!
---
2. Shop like crazy in Shimokitazawa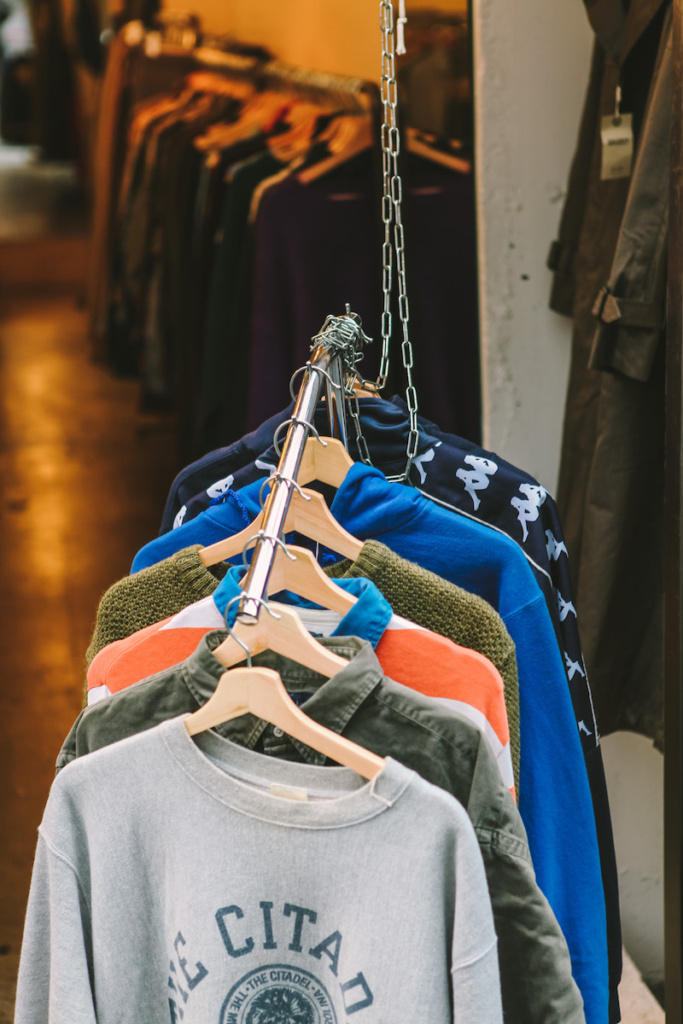 Shopping for unconventional, trendy clothes is what Shimokitazawa is all about!
If you are wondering where to start, here is our top recommendations:
NEW YORK JOE EXCHANGE
The neighborhood is full of super cool stores.
What makes this one particularly nice is that it was installed in an old sentō (Japanese public bath).
In the large room where the clothes are arranged, you can still see the mosaics of the basins. By digging a little, you can sometimes find branded pieces at really attractive prices!
Even if you are not into shopping, you gotta check New York Joe Exchange. It's a legendary shop in this neighbourhood.
---
FLAMINGO
New or second-hand clothes, designer jewelery and leather accessories, you can find it all at Flamingo! It's colorful, noisy, full of life: a real Ali Baba's cave.
---
3. Interested in Vinyl? Shimokitazawa has loads of it!
Vinyl are becoming more and more trendy again. Why not bringing back a great memory from Tokyo. There are plenty of Vinyl shops in the neighbourhood.
DISK UNION
This chain (present in almost all areas of Tokyo) is heaven for records! Classified by type of music, new or second hand, you will surely find your happiness in the shelves of Disk Union.
There are also lots of independent vinyl stores in the areas.
---
4. Shimokitazawa is a great place to buy souvenirs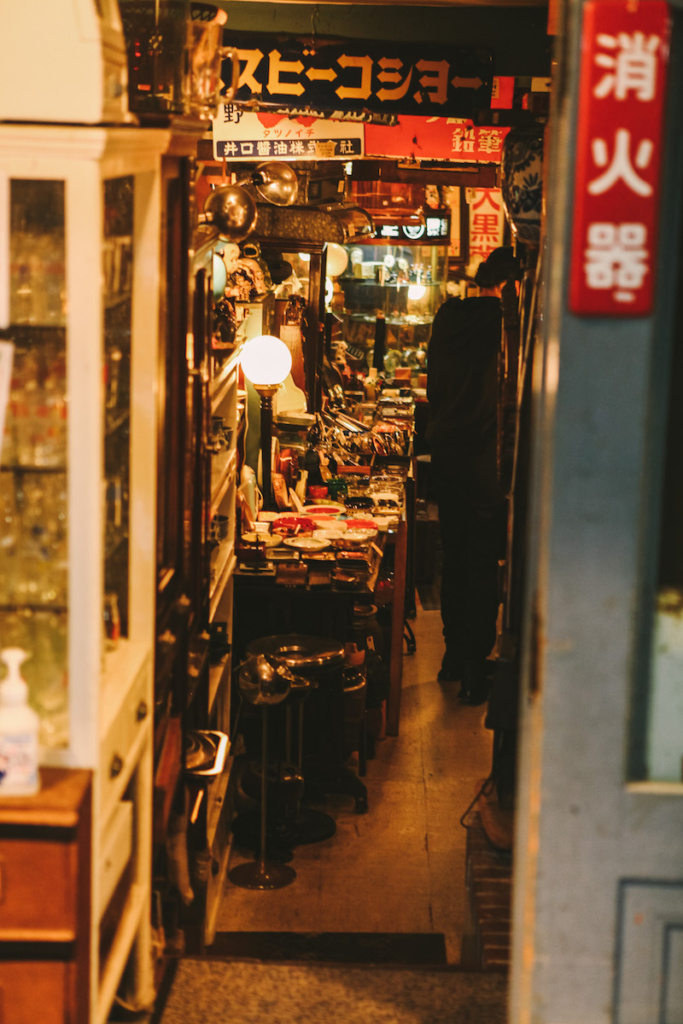 Check out these shops to buy cool stuffs from Tokyo:
ANTIQUE LIFE
This small independent store opened in 1989 is the ideal place to find typical Japanese souvenirs at attractive prices!
Pretty cards, decorative elements, bags, pins, furoshiki (traditional Japanese wrapping fabric)… Don't be deceived by its somewhat "cluttered" display.
---
VANGUARD VILLAGE
This mini-chain (there are only three in Tokyo) is a haven for anime culture and weird objects (you can buy a plate in the shape of a toilet or neon bandages with cupcake prints)! Even when you are not really attracted by this aspect of Japan, this place is worth the visit!
Location: here
---
DON QUIJOTE
A trip to Tokyo wouldn't be complete without a visit of Don Quijote. This discount store is pretty much everywhere in Tokyo.
There is one in the center of Shimokitazawa!
We don't know you, but we LOOOOOVE hanging out at Don Quijote, just looking at weird stuff everywhere. It's what Tokyo is all about, isn't it?
---
5. Check out the famous Totoro cream puffs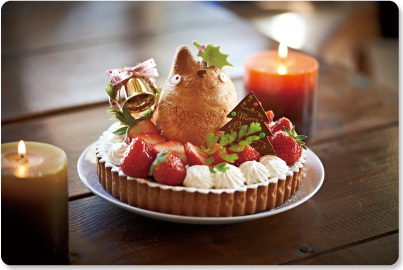 For many visitors, the primary goal of going to Shimokitazawa is to eat the famous "Totoro cream puffs" (Totoro is one of the main character from Studio Ghibli).
Head to Shiro-Hige's Cream Puff Factory to try their delicious desserts!I t's a small cafe-restaurant-boutique located in a quiet residential area, but only a few minutes walk from Shimokitazawa station.
It's a great instagrammable place to visit in Shimokitazawa. Make sure to check out.
---
6. Simply wander through Shimokitazawa
Shimokitazawa is a pedestrian paradise. Take the North exit when you arrive at Shimokitazawa station and you are ready to begin your exploration.
The most pleasant thing to do in Shimokitazawa is to wander around the many alleys. Cars hardly venture into these narrow streets.
Let yourself be guided by the many shops, each more charming than the next, or by cute restaurants and cafes which are just waiting for you.
---
7. Fancy some vegan food?
We all know it by now, Vegan is a super trend spreading everywhere. And we are super happy about it. We actually stopped eating meat since 2019, and never felt any better.
Shimokitazawa is a bit like the vegan capital within Tokyo. Here you will find heaps of options! Here is our recommendations:
Superiority Burger
We don't you, but we are super into vegan burger. And in Tokyo, Superiority Burger is probably serving THE best vegan burger in town!
You gotta try it, really, absolutely delicious. They a lots of different options… just writting about it makes us want to go back there for lunch.
---
KLASINA
If you are looking for the healthier vegan option, then head to Klasina. You can get delicious vegan bento box there!
---
MING TEN HAO HAO
The last vegan gem we recommend is Ming Teng HAO HAO! It is one of the most unique vegan place in Tokyo. They focus on Chinese Vegan food.
We love this place! The restaurant itself is also super cute.
---
8. Check out Bonus Track in Shimokitazawa
We are not talking about the last song of a vinyl here, but a trendy alley in Shimokitazawa.
This area of Shimokitazawa is so hip! It's an old railway tracks that have been converted to a street of cute coffee shops, eateries, and breweries.
Literally one of the best things to see in Shimokitazawa!
Love the ambient light and tables with gas lamps at night! If you haven't fallen in love yet with Shimokitazawa, a trip to Bonus Track will certainly change that!
---
9. Chill at the beautiful TSUTAYA BOOKSTORE!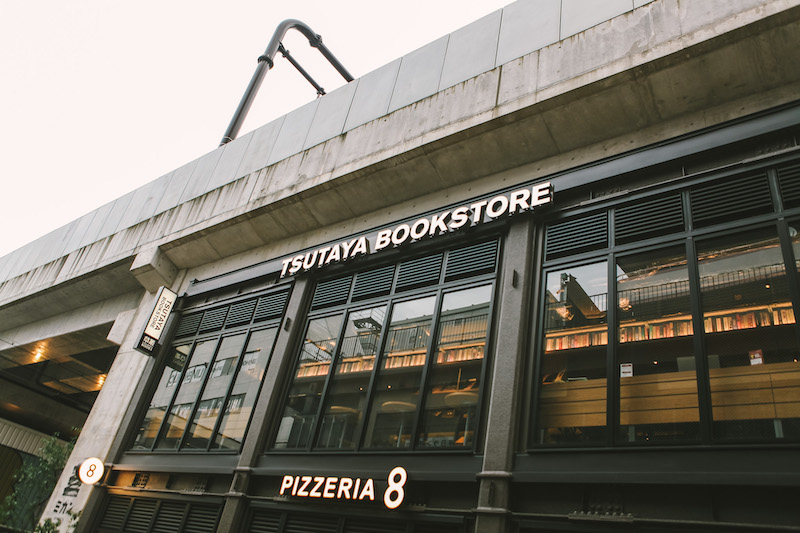 In the same area under the train track, you will find plenty of real cool shop and some sort of street food! We love this area. It's all made out of containers.
On the 2nd floor, you can chill at the beatuiful TSUTAYA BOOKSTORE!
Check out this area, it is one of the best spots to visit in Shimokitazawa…
---
10. Last but not least, visit the Former Marquis Maeda Teahouse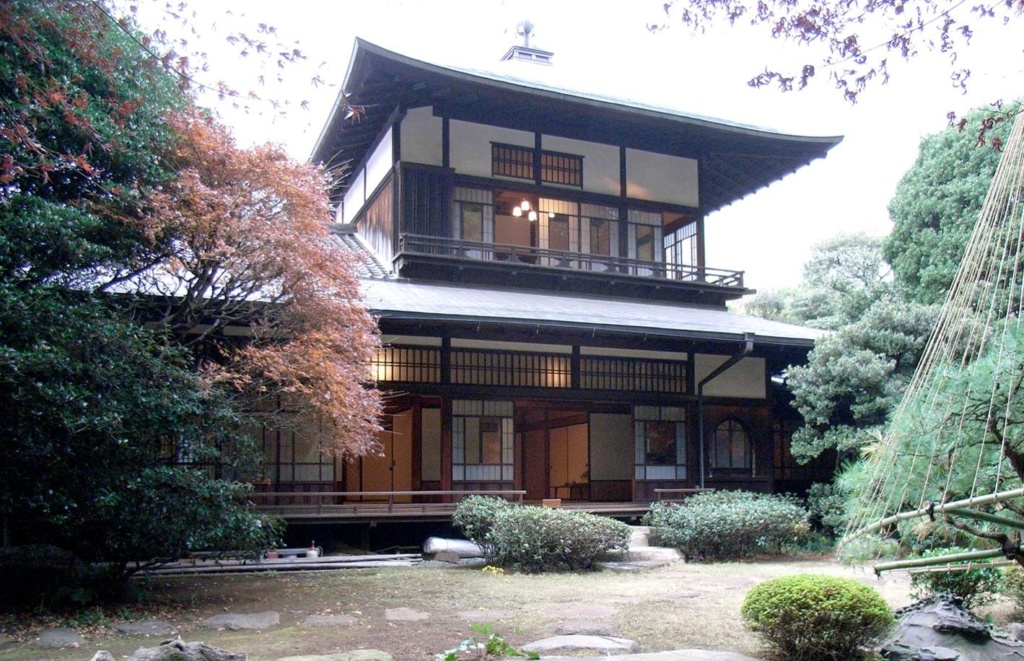 Another place not to be missed in Shimokitazawa is the Former Marquis Maeda Teahouse.
The Former Maeda Family Japanese Residence was built between 1929 and 1930 by Toshitame Maeda (1885-1942), the 16th head of the Maeda family, the former lord of the Kaga domain.
In 2013 it has been designated as a national important cultural property.
The visit is completely free. So make sure to check out this gorgeous house with great Japanese architecture, nestled in stunning park.
---
Where to stay in Shimokitazawa?
Mustard hotel
If you are unsure about where to stay in Tokyo, Shimokitazawa is an awesome place! You will be based in one of the trendiest neighbourhood of Tokyo and somewhat not as touristy as Shinjuku or Shibuya…
And when it comes to finding a hotel. We found an absolute gem! Mustard Hotel. The newest hotel in the area, modern, trendy, beautifully decorated and has a coffee shop on the ground floor. Search no longer, this hotel is the place to be!
>> BOOK HERE <<
---
How to get to Shimokitazawa?
Shimokitazawa can be reached easily from Tokyo Station or Shinjuku by metro, simply get off at Shimokitazawa station.
Enjoy your visit!
---
Related posts
13 BEST DISTRICTS TO VISIT IN TOKYO
30 AWESOME THINGS TO DO IN TOKYO
15 INCREDIBLE THINGS TO SEE IN AKIHABARA
10 BEST THINGS TO SEE IN MONZEN-NAKACHO IN TOKYO
15 BEST THINGS TO SEE IN SHIBUYA
BEST THINGS TO SEE IN KOENJI IN TOKYO
15 BEST THINGS TO DO IN HARAJUKU
EXPLORE KAGURAZAKA, THE LITTLE PARIS OF TOKYO
DISCOVER TSUKIJI OUTER MARKET IN TOKYO
15 BEST THINGS TO SEE IN ASAKUSA (SENSO-JI)
BEST THINGS TO SEE IN NIKKO NEAR TOKYO
GUIDE FOR A VISIT TO NARAI-JUKU