In this post we are listing the Pros and Cons of living in Hong Kong as an expat.
For many, Hong Kong is a fantastic place to live as an expat. We will tell why in this post. However, like most places, nothing is perfect, and there are things you should consider before moving to Hong Kong.
If you have been reading our blog for a while or if you are following us on social media, you may already know that we lived in Hong Kong for many years. Indeed, this is where we met, before moving to Singapore together and get married there. Guillaume lived in Hong Kong for almost 5 years and me, Hammer, was born in Hong Kong. Hence we will give you the views of an expat and local when listing the pros and cons of living in Hong Kong.
If you are considering moving to Hong Kong, or just got a job offer but you are still unsure whether or not you should go, then this post is for you.
To know more about Hong Kong, you can check out all our posts here.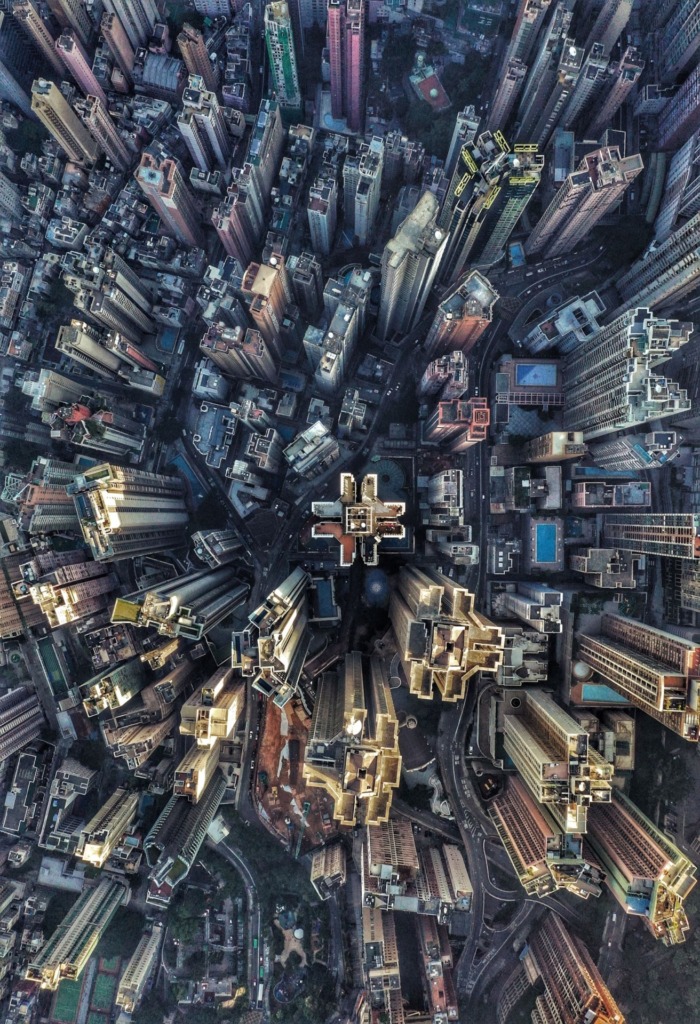 Hong Kong is the perfect example where East meets West. Meaning, it's the perfect blends of Western culture mixed with Asian culture. You can find extremely modern buildings or restaurants, right next to street food and traditional market. Hong Kong is where the skyscrapers coexist with the old-fashioned charm of the former British territory. This contrast all over the city is so fascinating to see and makes Hong Kong so unique.
If you've never lived abroad before, Hong Kong can be the perfect start for an expat experience. You will find all the modern comfort from home while still being immersed in a completely different culture with deep traditions.
So here is our take on the Pros and Cons of living in Hong Kong.
---
Pros of Living in Hong Kong
Pro: Safety
Hong Kong is often ranked as one of the safest place in the world. We can't recall when we ever feel in danger in Hong Kong. Feel free to leave your phone and wallet on a table at a restaurant and no one will even look at it. You lost something in the taxi, chances are that you will easily find it back and the taxi driver will keep everything for you. So if safety is one of your concern, Hong Kong definitely ticks that box 100% !
Pro: Hong Kong is a vibrant place
You might not know that, but Hong Kong has one of the best nightlife in Asia. It may not have the same reputation as Tokyo or the craziness of Bangkok, but you will have lots of fun during your time! There is a decent amount of entertainment to keep you going into the night till early morning.
Lan Kwai Fong is the heart of the city's nightlife and comes alive pretty much every night. After work, the neighborhood transforms into a large open-air bar, with doors open and loud music from each bar. If you want something different, head to one of the best rooftops bar in the world, such as OZONE the highest bar in the world.
Full list of best rooftops in Hong Kong here. The city also has an open LGBTQ nightlife scene that provides great spaces for the community.
Pro: Nature is everywhere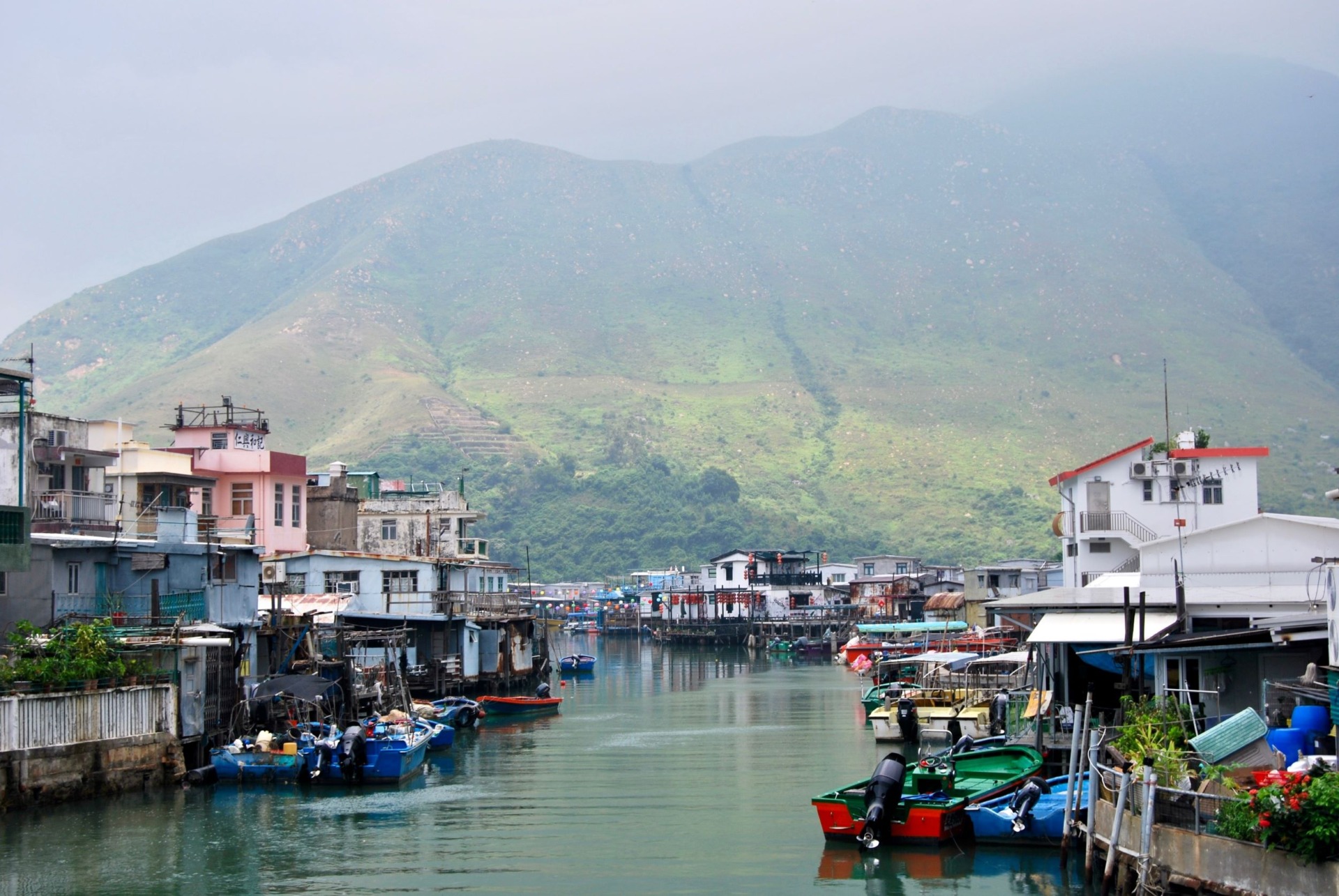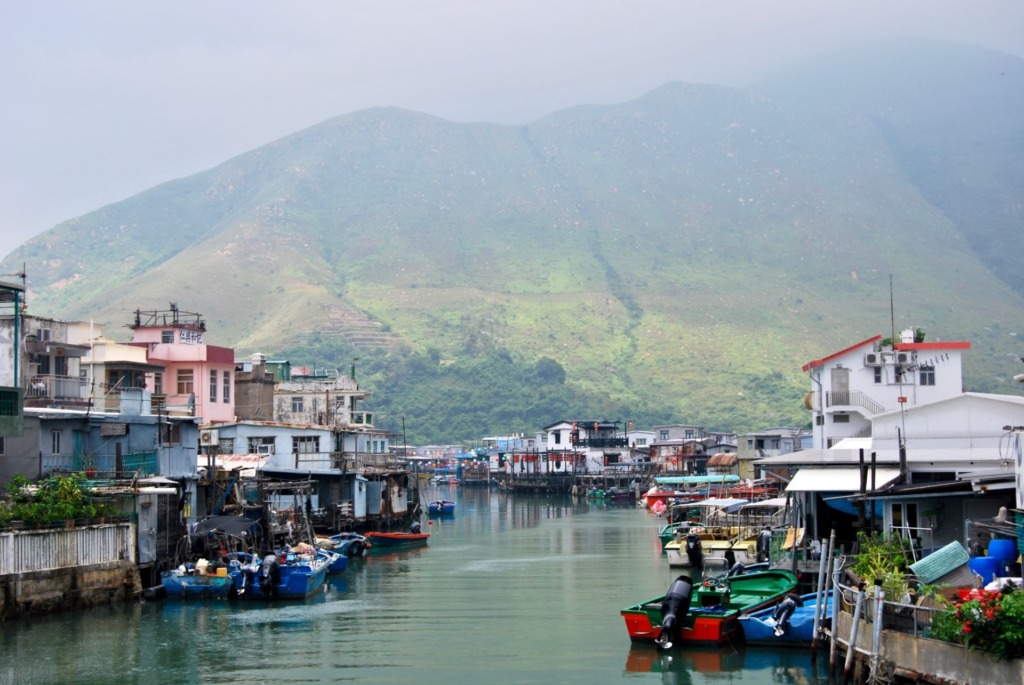 When you think of Hong Kong, you might not immediately think of untouched forests or long hikes. However, at each turn, the unspoiled green spaces of the city are visible. However, Hong Kong is 70% nature, 30% city. Surprised right! This is especially true on Hong Kong Island, where Victoria Peak (nicknamed The Peak by locals) is home to one of the city's most popular boardwalks (with stunning views of Victoria Harbor and the city below). Also Discover the Dragon's Back, Lantau Island, Yin Tsz Ngam and Lamma Island. These are all accessible by bus, ferry, private boat or the MTR. For more things to do in Hong Kong, check out this post.
Pro: Perfect mix of modernity and traditions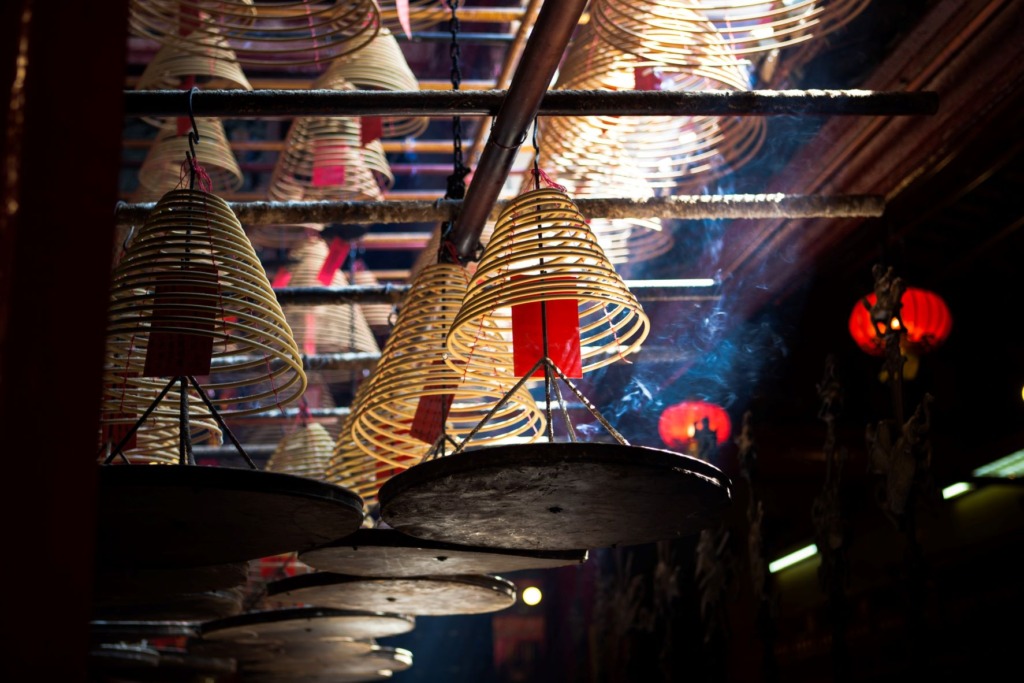 We've already mentioned that Hong Kong is the perfect mix of Modernity and Traditions which makes it an exceptional place to live for expats. You could easily spend a few days visiting the temples of Hong Kong nestled in the mountain or surrounded by modern skyscrapers among peaceful parks. Man Mo Temple is the perfect example of this contrast. Considered the oldest temple in the city, Man Mo is one of the gems of Sheung Wan. Tin Hau Temple and Po Lin Monastery are also unique and a must-see in Hong Kong to feel the tradition of this place.
Pro: No ban on common websites in contrary to mainland China
This is one of the main concerns when first-time travelers decide to visit Hong Kong: Can I use social media as usual? The answer is yes (at least for now). Although Hong Kong is administered by China, it enjoys a special status and some of the more oppressive measures on the mainland do not apply in Hong Kong. Everything can be used normally, from Google to Facebook to WhatsApp and other messaging services available around the world. The city also has a separate currency from China – it's the Hong Kong dollar, not the renminbi – and most travelers from Europe, Southeast Asia, and the Americas don't need visa.
Pro: So many things to do and visit in Hong Kong
Although Hong Kong is small in size, there are so many great things to do in the territory. For instance, we love watersports and Hong Kong has so many activities to offer. We used to surf, wakeboard, we learned how to sail, we went kayaking and even snorkeling. The possibilities are endless!
If you enjoy nature, then you will be thrilled to know that there are so many hikes in Hong Kong. You can also go climbing, cycling, camping, canyoning and so much more. The list is endless.
In terms of things to see, we listed the best things to see in Hong Kong here. Check it out!
Pro: Hong Kong is a convenient place to live with great transportations system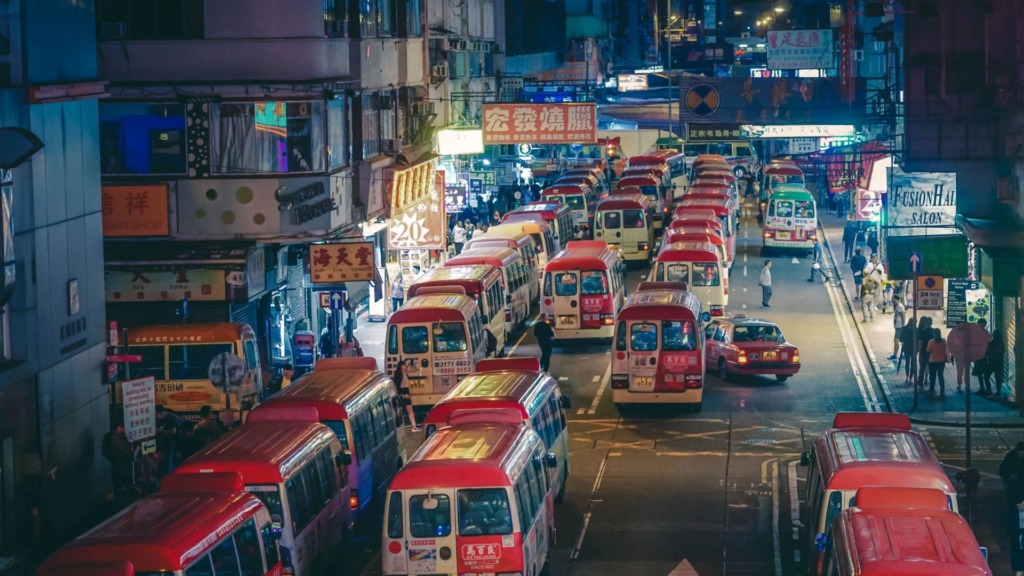 Basically people in Hong Kong do not need a car. They just want to have a car for more convenience, but public transports will get your pretty much anywhere in no time!
The underground subway, called MTR, an ever-expanding network of clean and efficient train lines, runs through much of the city. Taxis are also everywhere and very cheap. During peak hours, MTR trains run every three minutes and the stations are safe, spacious, air-conditioned and packed with shops.
For your convenience, make sure to get an Octopus card. Deposit some money or even link it to your bank account and you can pay pretty much anything with it. The Octopus card is a must have in Hong Kong.
Pro: Hong Kong is a diverse place with large expat communities
Hong Kong is a diverse place with so many different nationalities mixing together. Europeans, Australians, Americans, Indians, Nepalese, Indonesians, Filipinos and Pakistanis all live here in sizable numbers. This means that in most parts of the city, you won't be the only stranger, which will go a long way in helping many travelers feel at home. Expect international food and drinks in most popular areas, especially in downtown and Soho.
In the next part of this post, let's look at the cons of living in Hong Kong:
---
Cons of Living in Hong Kong
Con: Extremely dense
Hong Kong is called the vertical city, due to its many skyscrapers. With more than 30,000 inhabitants per square kilometer, some districts of Kowloon, including Mong Kok, are among the most densely populated in the world. To make it even worse, apartments in Hong Kong are among the smallest in the world – around 470 sq. feet on average.
We always joked that in 1 building there are more people living that in the village where Guillaume is coming from in France. And it's actually true! If you are used to big open space, then you might feel cramped for the first few weeks in Hong Kong… It takes time to adjust to big crowds in a tiny place.
If you are wondering about the best places to live in Hong Kong, check out this post.
Con: Hong Kong is often ranked the most expensive city in the world
Hong Kong is the place where parking place sells at USD 1.3 million. You don't believe us? Well, check out this recent article here. In June 2021, someone bought a parking place for a whooping USD 1.3million at the Peak, one of the most expensive neighborhood in Hong Kong. Crazy, right!
Another crazy fact, is that in Hong Kong golf carts cost more than a Porsche or Tesla. This is the case in Discovery Bay, where cars are not allowed and licenses for driving a golf cart are limited to a certain numbers. Some golf cart sold for half a million dollars! Yup, that's true. It's hard to believe, hence check out this article published by Bloomberg.
It is perhaps not surprising that Hong Kong is so expensive. After all, this is a city where you can find two Gucci stores in the same street. It is where luxury malls are attached to luxurious hotels, and almost every street seems to be full of luxurious cars.
So our advice when living in Hong Kong, is to carefully manage your budget. Dining out, or having a drink on a rooftop (best rooftops here) can cost you a lot of money.
Con: Climate, hot and humid!
When people in Hong Kong talk about summer, they mean the season from late April to late October. The climate here is officially known as the humid subtropical climate. In a nutshell it is hot and humid… Humidity is what gets you, even at night! So having an air-conditioner at your place is a must.
To make the matter worse, Hong Kong is also prone to typhoons… Expect a few typhoons every summer which sometimes completely shut down the city. There is also days with "black rain" warning. This is super heavy rain, for going outside is nearly impossible.
When moving to Hong Kong, make sure to download one of the best weather app in the word especially made for Hong Kong called: Hong Kong observatory (link to app store here).
Con: Be ready to work hard (play hard)
Forget about the normal 9-5 when working in Hong Kong. The concept of overtime doesn't really exist and people are ready to work through the night if necessary! In Hong Kong both of us worked tirelessly. Although it was a lot, everyone is so committed to their work which is also motivating in a way!
On top of that, working hard, doesn't mean people don't enjoy their private life. The concept of Work Hard – Play Hard is lived by many in Hong Kong. Afterwork drinks and dinner with friends during the week, hiking or other sports during the weekend, you will never get bored!
Con: Air Pollution
Unfortunately, the air quality in Hong Kong is not too good. Of course there are many blue sky days with beautiful sunshine, but expect many hazy days too… However, Hong Kong is not the only city in Asia facing this kind of issues. Air quality in many asian cities is not great. We recommend to download the app IQAir or go to their website here. You can then see the air quality and the prevision for the next few days.
---
Conclusion about the Pros and Cons of living in Hong Kong
Like in any country in the world, there are things we like and things we don't like. However, having lived in so many different countries now, we learned that we always adapt and adjust ourselves to the places we live. Ultimately the good things will prevail. And the things we didn't like make up for some good and fun stories back home.
Living in a new country is always a fantastic experience. We always enjoy the first few months, when everything is new, everyday we learn about something else and we can't wait to talk about our new life to our friends and family back home.
If you ever have the chance to move to Hong Kong, do not hesitate. It is a great place to live, with plenty of things to do and see. It is the occasion to discover a unique culture, with fantastic tradition, lots of things to do and a vibrant place in Asia.
We hope that you found this post useful about the pros and cons of living in Hong Kong. We wrote many posts about Hong Kong. You can check them all out by clicking here.
---
Links to related articles
BEST ROOFTOPS IN HONG KONG: here
BEST PLACES TO LIVE IN HONG KONG: here
MOST AWESOME THINGS TO DO IN HONG KONG: here
VISIT TAI O FISHING VILLAGE IN HONG KONG: here