What to do in Hong Kong? What are the must-see places in Hong Kong? Where to stay? Read this guide to make the best of your visit to Hong Kong.
Hong Kong attracts by its modernity, but also by its traditions. It is where East meet West and blends perfectly. Located on the east coast of the Asian continent, the city has around seven million inhabitants squeezed in a rather small territory.
Symbol of success, this little New York of Asia is a destination that never ceases to surprise, as it is full of treasures. Divided into three territories which are Hong Kong Island, Kowloon and the New Territories, Hong Kong is a bustling metropolis in which it is still possible to find nature and calm. In a nutshell, visiting Hong Kong will blow your mind!
While Hong Kong is not an independent state, but a special administrative region of the People's Republic of China, the metropolis has little to do with the rest of the country. Of course the recent events with China are not reassuring for the future of Hong Kong. But let's leave this topic for another post…
Hong Kong is a former British colony handed over to China in 1997. Hong Kong is a city full of contrasts. Financial centers sits next to Buddhist temples, English mixes with Cantonese, modernity combines with tradition and impressive hills are on the edge of a beautiful seaside.
Are you intrigued now by Hong Kong? You can't wait to visit? We lived in Hong Kong for many years, and we listed all the things you need to see during your visit to this exceptional place!
Happy Travel to Hong Kong !
---
1. Take the tram to Victoria Peak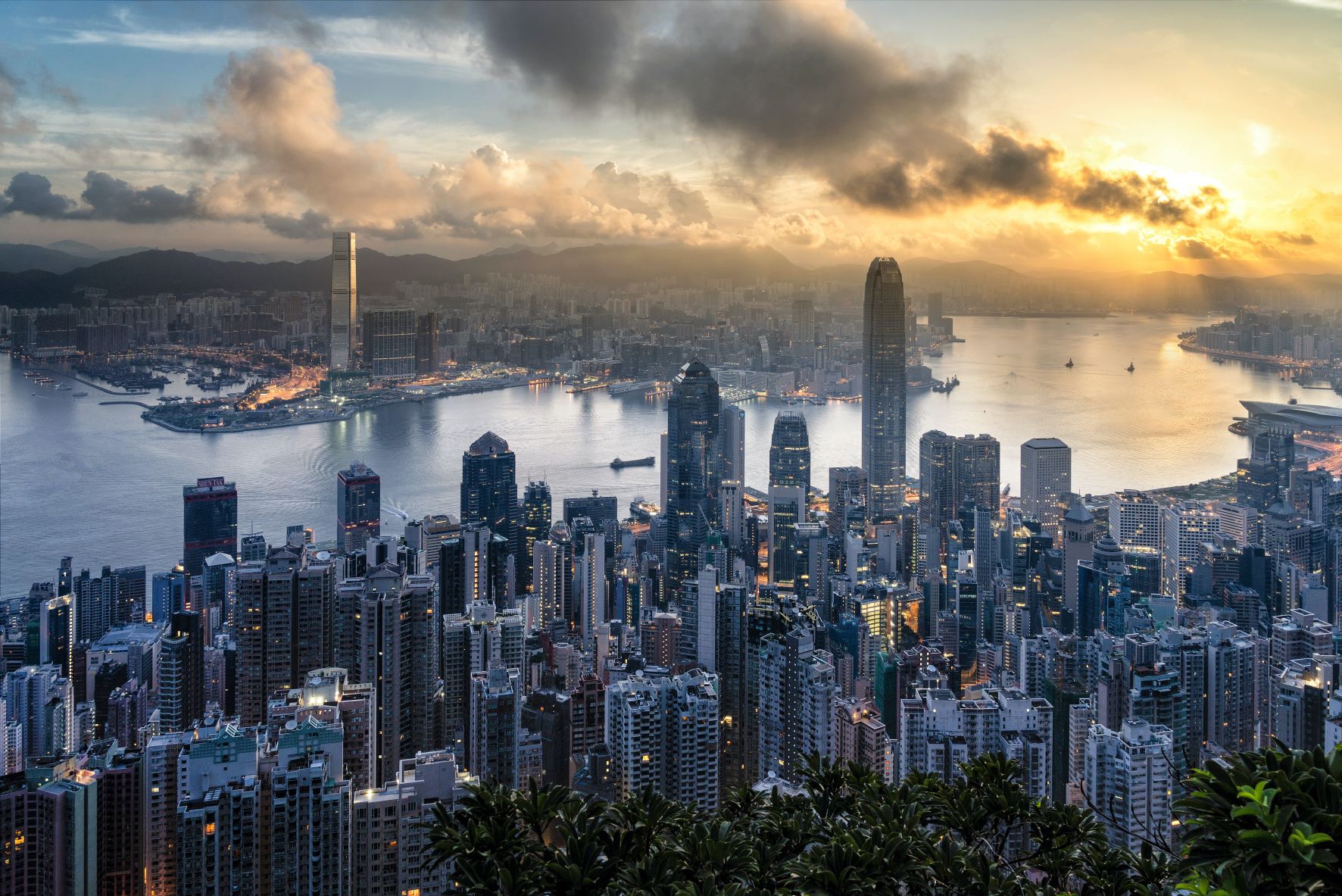 There is no better place to admire the impressive bay of Hong Kong than in Victoria Peak. Start your trip there, to understand how incredible Hong Kong is. Countless of impressive skyscrapers, the hills of New Territories in the background and in the middle the magnificent Victoria Harbor. Honestly, this is one of the most stunning place in the world!
To get to Victoria Peak, make sure to take the The Peak Tram from the city. It is a fun way to get there. The best time to enjoy the panoramic view is undoubtedly during sunset!
Getting in the Peak Tram can be very crowded, hence make sure to allow sufficient time to visit this place. You can also choose to take a 1 way ticket only, and get back to the city by foot or by bus.
For more information you can check the Peak Tram official site.
---
2. Ride the Star Ferry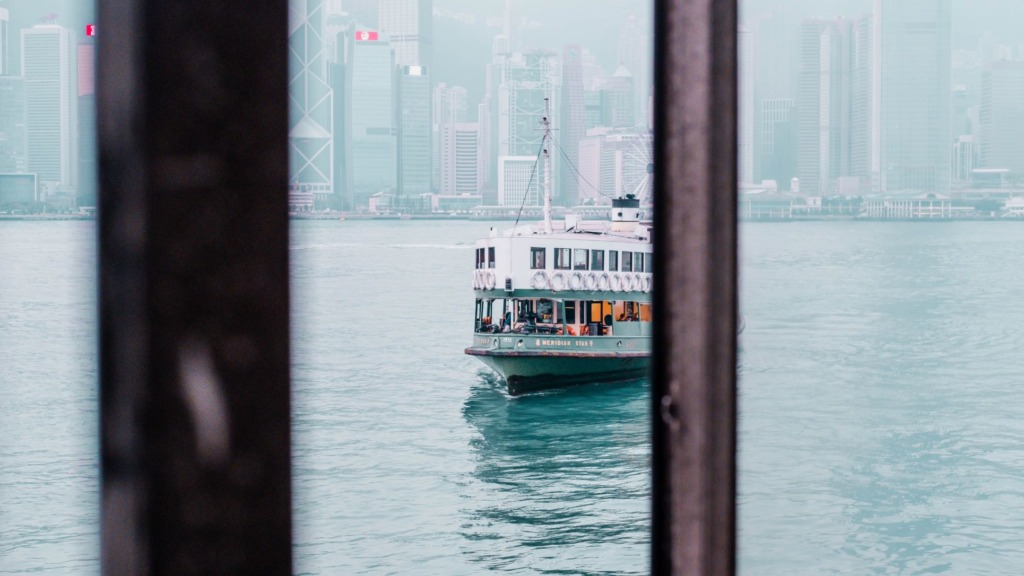 After visiting the Peak, head to the ferry terminal in Central or in Wanchai to ride the Star Ferry. This is another huge highlight of Hong Kong. We took the Star Ferry countless time, and always enjoyed it so much.
No visit to Hong Kong would be complete without taking the Star Ferry, a true symbol of the city! The ferry has been connecting Hong Kong Island to the mainland (more precisely to the Kowloon district) since 1888. It is used by tourists and locals alike, as it remains the cheapest means of transport to cross Victoria Harbor.
For just a few Hong Kong Dollars, you can admire one of the most impressive Skyline in World! The journey doesn't take too long, so get your camera ready, you'll surely take lots of photos! The best is to ride the ferry at night, as the skyline is even more impressive then.
To check the schedule and fare, here is the official website of the Star Ferry.
Going from highlight to highlight, here is the next one:
---
3. Stroll on Tsim Sha Tsui promenade and Avenue of Stars
What to do in Hong-Kong? Take a walk! No better place to stroll after your Ferry Ride than in TST promenade. From there you will be able to really take your time and admire the skyline but also go to the avenue of stars, the Hollywood boulevard of Hong Kong! You can also see the famous clock tower, but also many museums.
Make sure to catch the Symphony of Lights every evening, at 8 p.m: Hong Kong Island lights up, to your full delight! The best viewpoint is the cultural center or the Bauhinia square.
If you manage to combine Victoria Peak, riding the Star Ferry and strolling on the Avenue of Stars, it will surely be late in the day already. That's a good thing, since Hong Kong is known for it's amazing rooftops (best rooftops in Hong Kong here) and nightlife, check it out in the next part of our post:
---
4. Have a drink in Lan Kwai Fong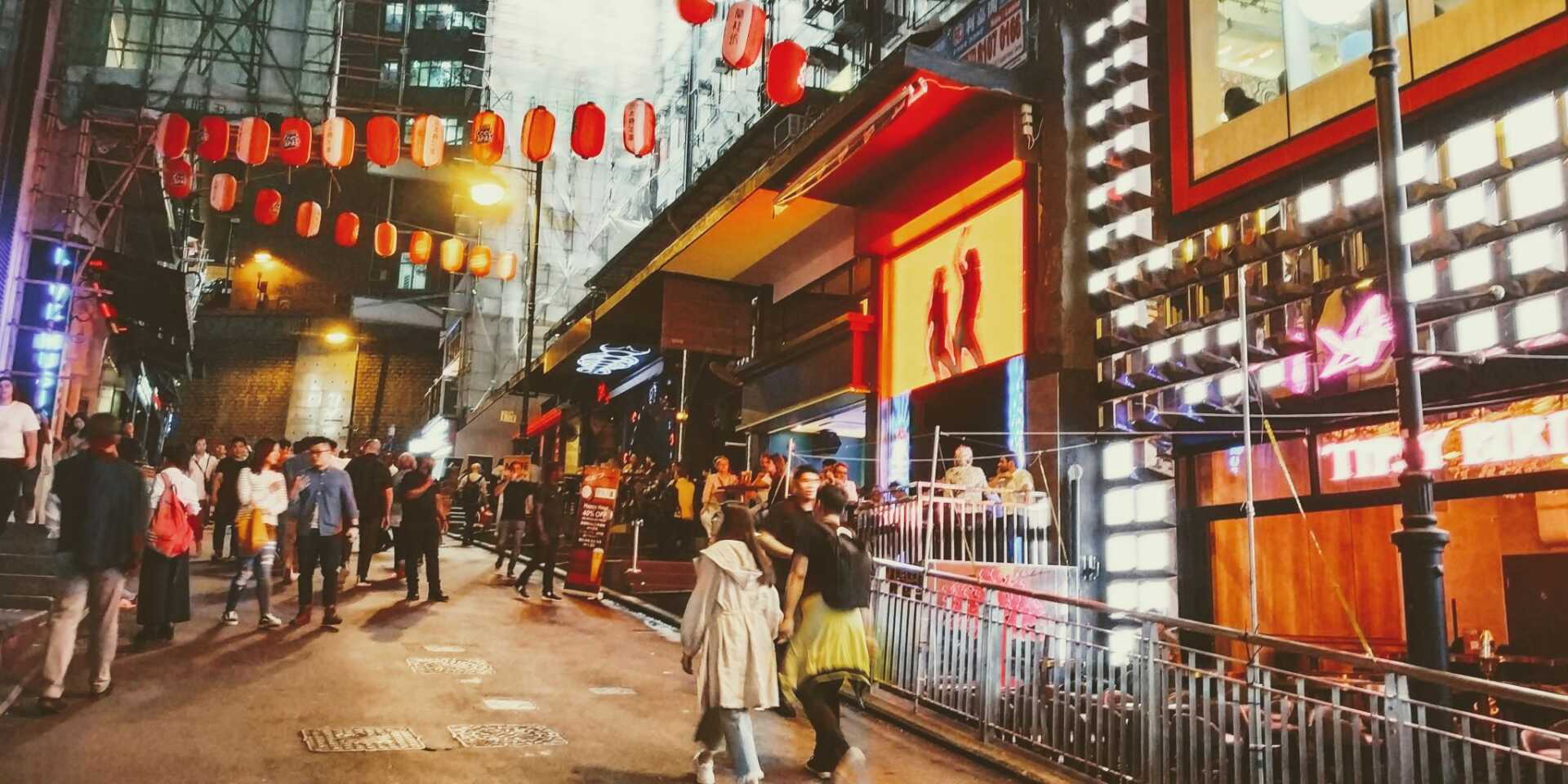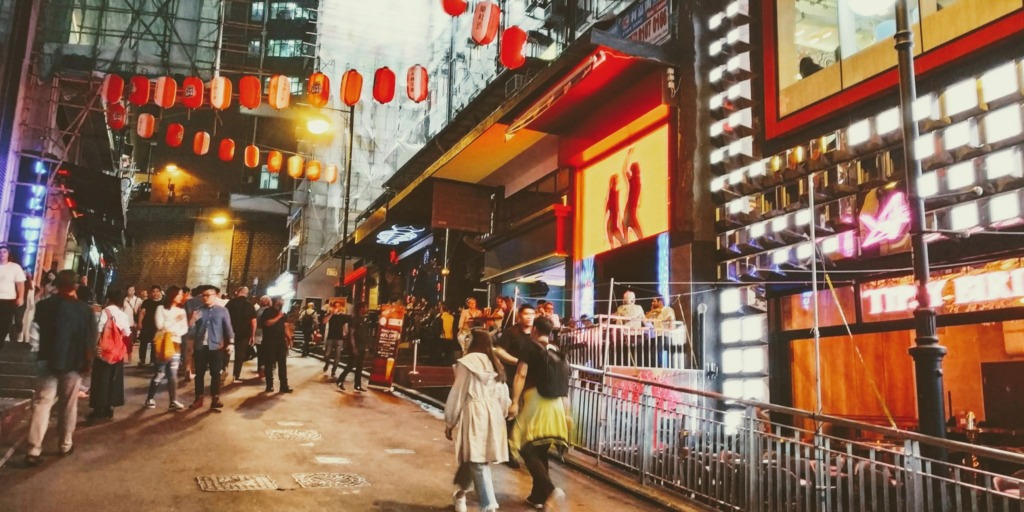 Are you thirsty? You want to enjoy a drink in a cool area? Then head to LKF, commonly known as Lan Kwai Fong, THE party place of Hong Kong. Any traveler who wants to visit Hong-Kong should stop in LKF for at least 1 night.
You will not be alone, but you will have the joy of having a drink and enjoying a good meal in one of the highlights of Hong Kong nightlife.
LKF is located on Hong Kong Island, in Central.
---
5. Check out one of the highest rooftop in the World: OZONE!
Ozone is one of the highest bar in the world. Go up to the top floor of the Ritz-Carlton and, 484 meters above the ground, enjoy an impressive view in a beautiful setting combining elegance and design! No surprise, the views from up here are absolutely mindblowing, with stunning vistas across all of Hong Kong and its surroundings
The amazing layout was imagined by Tokyo firm the Wonderwall Design which uses LED in all its forms. This is a must see in Hong Kong!
For more rooftops in Hong Kong, check out our top list here.
Website: here
---
6. Take the iconic Hong Kong Tram
If you are staying on Hong Kong Island, make sure to travel from South or North using the iconic Tram. Sit on the 2nd floor and simply enjoy watching the city. The tram is rather slow, that's ok as you will embark on a journey to discover the most remarkable architectural marvels
The tram dates back to the 1920s.
---
7. Wander through Temple Street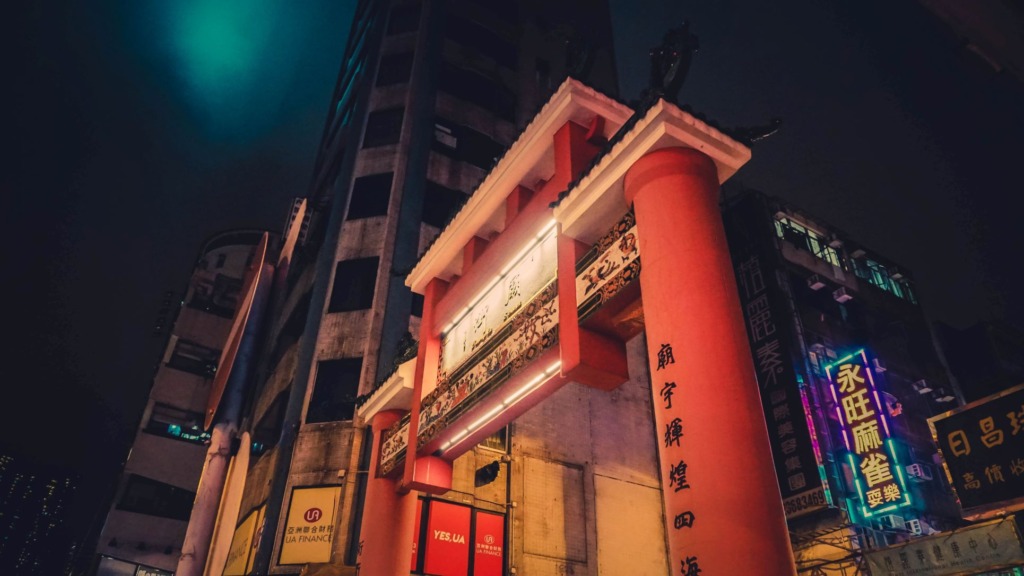 You can find everything in Temple Street! Visit the market at night and immerse yourself in Chinese culture as you stroll through the aisles where you can buy lots of different things, from antiques to souvenirs. And if you get hungry while visiting Temple Street, make sure to stop at one of the local restaurant on the street. The food is delicious!
You can book a guided walking tour here.
---
8. Go shopping in Ladies Market
The ladies market is the perfect setting for shopping with family or friends. To do this, we advise you to go to Tung Choi street. When you get there, you will be amazed by the countless number of stands and stores representing the biggest brands. This warm and lively market spans almost a kilometer. It's huge!
The market is even more vibrant at night. A must-see in Hong Kong.
---
9. Visit Man Mo Temple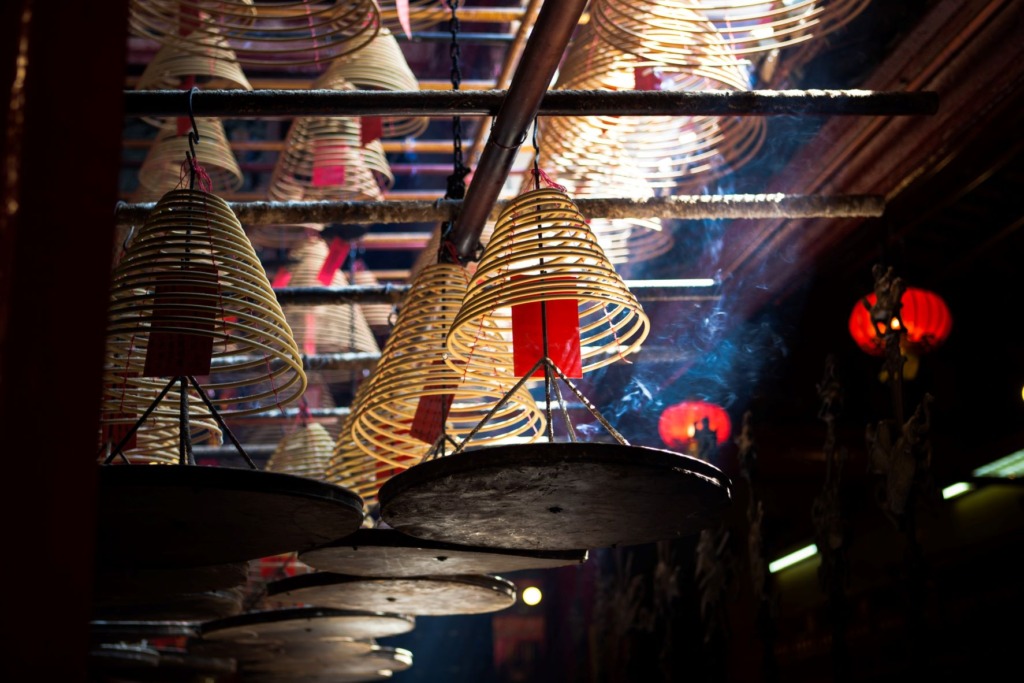 If you are drawn to Asian historical monuments with exceptional architecture, then we recommend that you visit Man Mo Temple. While this temple looks relatively simple from the outside, make sure to venture inside. The interior is simply sublime, a marvel for the eyes!
As a reminder, this temple was erected in memory of two Chinese god: Man Cheong (God of literature) and Mo Tai (God of war). While going there, it is very likely that you will meet students looking for calm and knowledge.
Website: here
---
10. Time for some Dim Sum, Hong Kong most famous meal
Going to Hong Kong without eating dim sum is a bit like subscribing to Netflix without watching any movie… It doesn't make sense, right!?
Dim Sum is the ultimate meal in Hong Kong. There are actually more than 2,000 variations of Dim Sum. They can be steamed, fried, pan-fried, sweetened, savory.
Traditionally, these small bites are eaten for lunch or as a snack. Some restaurants deliberately remove them from their evening menu. So remember to check before crossing the entire city for dim sum at night.
The hardest part is choosing. If you don't know which one, go for the most famous ones: Shrimp dumpling, Siu Mai (easily recognizable by their yellow flower shape), Xiao Long Bao (the super star of Dim Sum), Bao (bun) with char siu pork, and for the most adventurous and the local favorite: Chicken Feet.
Some of the most famous Dim Sum restaurants are: Tim Ho Wan, Maxim's Palace, Mott 32, Yum Cha
Bon Appetit!
---
11. Go on the famous Junk Boat Tour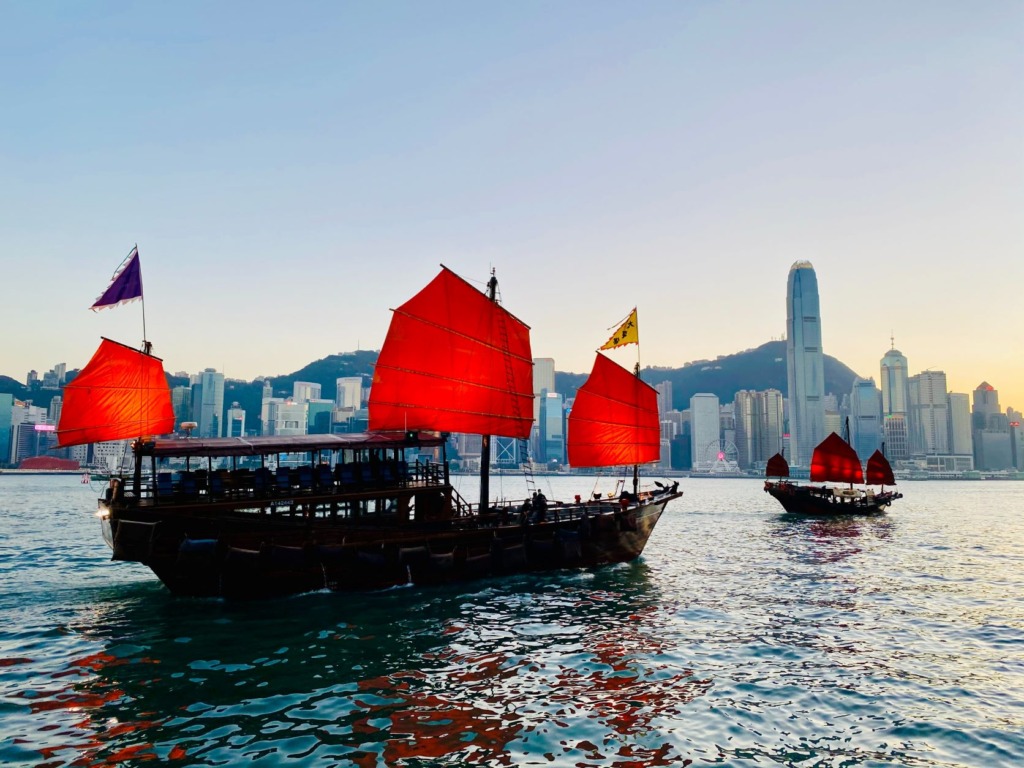 You've probably seen a photo on a Junk Boat with red sails at the Victoria Harbour before. The good news, is that you can hop on the boat and enjoy a drink! Best to do it during sunset to admire the amazing view of Hong Kong Skyline.
On the boat you can enjoy various drinks, from beer, wine and cocktail. The company is called Aqualuna. You can book your boat tour here.
---
12. Go see a horse race in Happy Valley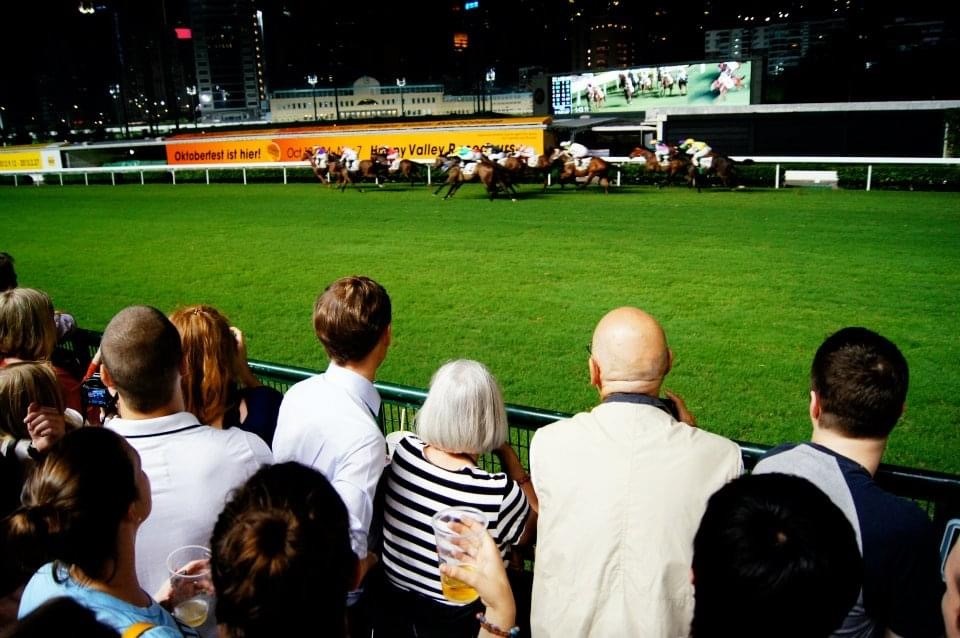 Every Wednesday night you can feel the excitement before reaching Happy Valley Racecourse! When the sun dips below the horizon, the city's betting places begin to fill up in anticipation to the night's races. Taxi drivers turn on the radio to follow their bets at the racetrack, people are taking the tramway heading to Happy Valley to enjoy a fun evening.
Happy Valley is a living piece of history that has been around almost as long as the city itself. During the racing season, from September through July, its lively Wednesday night races have made it a midweek attraction, even if you are unfamiliar with it.
Simply go there to enjoy the atmosphere, grab a drink and party with your friends!
Website: here
---
13. Check out Quarry Bay Urban Jungle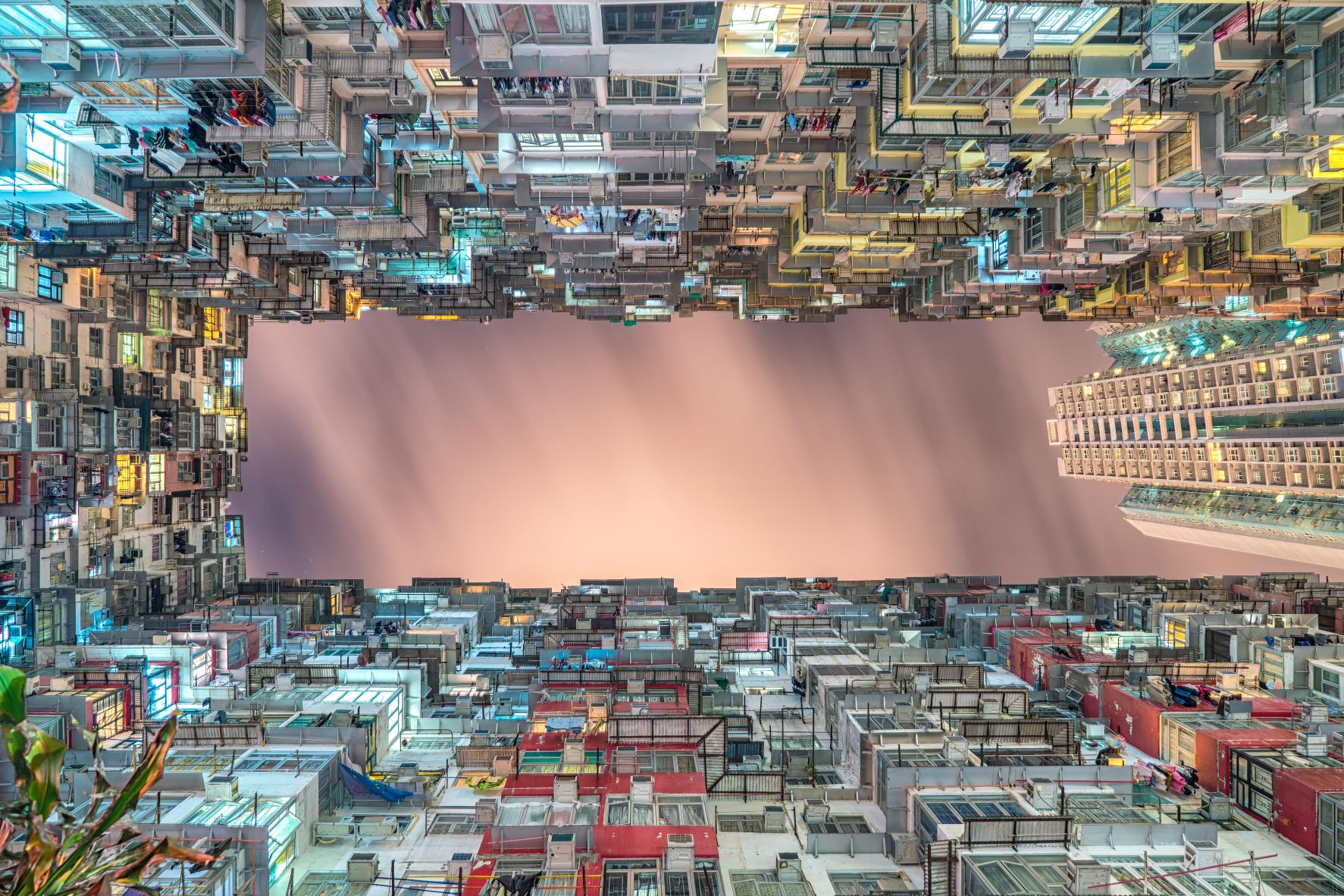 Named "Urban Jungle", the city of Hong Kong is known for its many skyscrapers. Visit Quarry Bay and Montane Mansion to discover unique and quirky architecture. This place is a famous Instagram spot!
---
14. Visit Sik Sik Yuen Wong Tai Sin Temple
The popularity of the Sik Sik Yuen Wong Tai Sin Temple certainly stems from the belief that it "makes every wish come true on demand." Extending over an area of 18,000 m², it was built using traditional architecture with red pillars and an impressive golden-colored roof, adorned with blue and yellow friezes. A gorgeous sight in the city.
---
15. Wander through Nathan Road in Kowloon
Known by locals as "the Golden Mile", Nathan Road is Kowloon's main street. It also constitutes its backbone. This lively, 3.6 km long street, connects the Tsim Sha Tsui waterfront to Sham Shui Po (in the north). When night falls, the shopping malls and restaurants of Nathan Road turn are full of lights attracting people inside. We really recommend a stroll on Nathan Road during your visit.
---
16. Check out Mongkok's unique birds market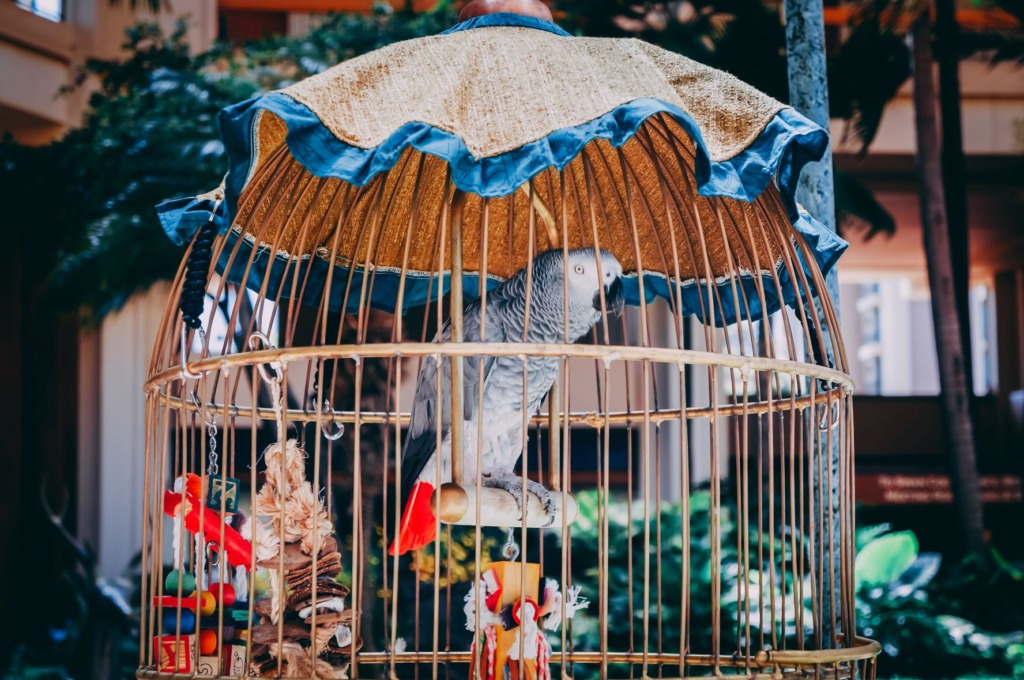 North of Mongkok, visit the charming birds market! Birds range from Eastern Cuckoo to parrots, there are also superb cages as well as all the living insects and grasshoppers to feed them. A unique experience in Hong Kong.
---
17. Visit the 10,000 Buddhas Monastery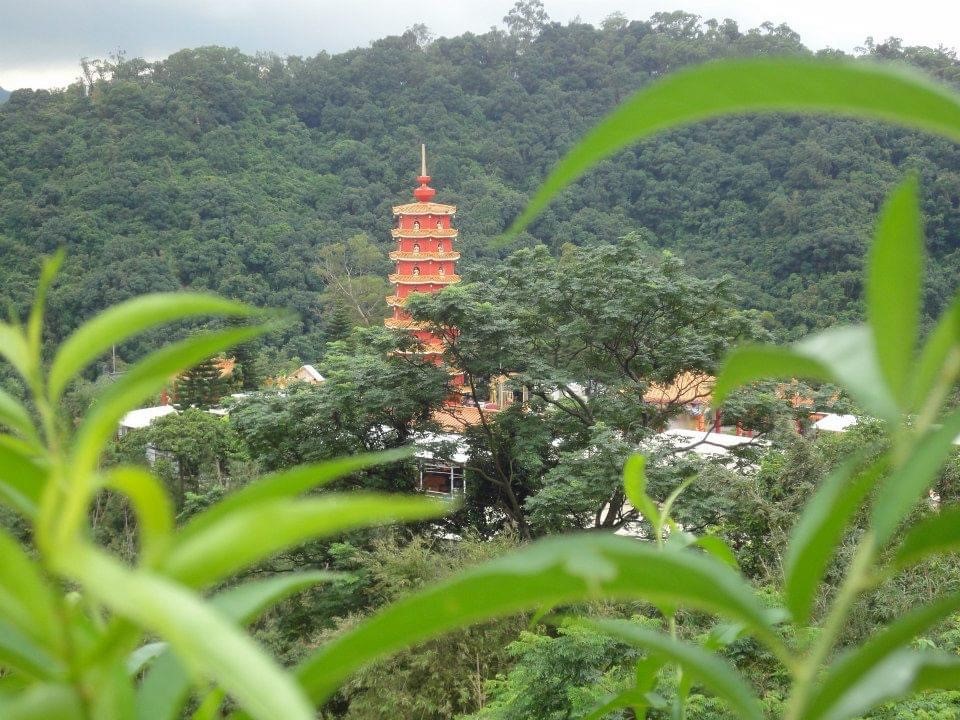 Officially opened in 1957, the Ten Thousand Buddhas Monastery is another Hong Kong landmark that is well worth the trip.
This sumptuous-looking religious monument housed 10,000 Buddhas seated and represented in gold.
There are 430 steps to the monastery so be prepared for a bit of sport! However, it's is all worth it once your arrive at the top. It is one of the top attraction in Hong Kong!
---
18. Visit the charming Stanley Village
The former fishing village of Stanley is now a must-see destination on Hong Kong Island. Beach, bars and restaurants by the sea but above all a market and shopping center make Stanley an essential stopover during your trip in the city.
The village of Stanley is located at the southern end of Hong Kong Island. In Stanley make sure to visit the iconic building called Murray House. The Stanley Waterfront beginning at this location. From there you can enjoy a variety of casual dining options. It is the ideal place to have a good Western meal in a relaxed environment. Towards the middle of the alley, head to the famous Stanley Market.
If you want to relax in Stanley, head to the main beach which is very pleasant.
Website: here
---
19. Check out Chung Hom Kok Beach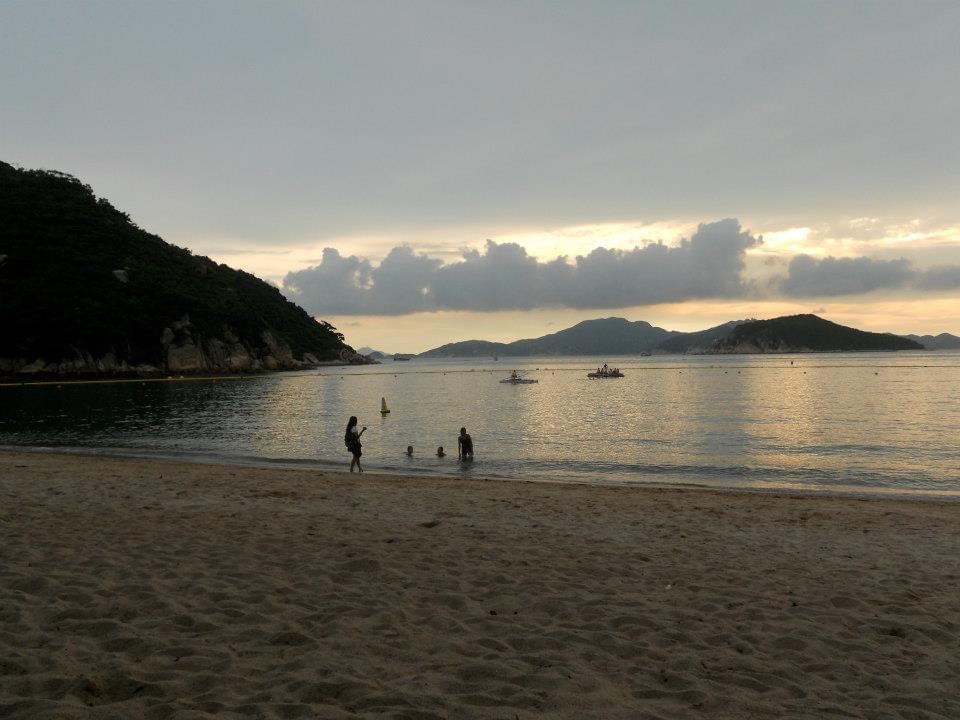 Not far from Stanley, Chung Hom Kok beach is a much wilder beach without many people. It is accessible by a long staircase but the journey is worth it because the view is splendid.
---
20. Relax in Repulse Bay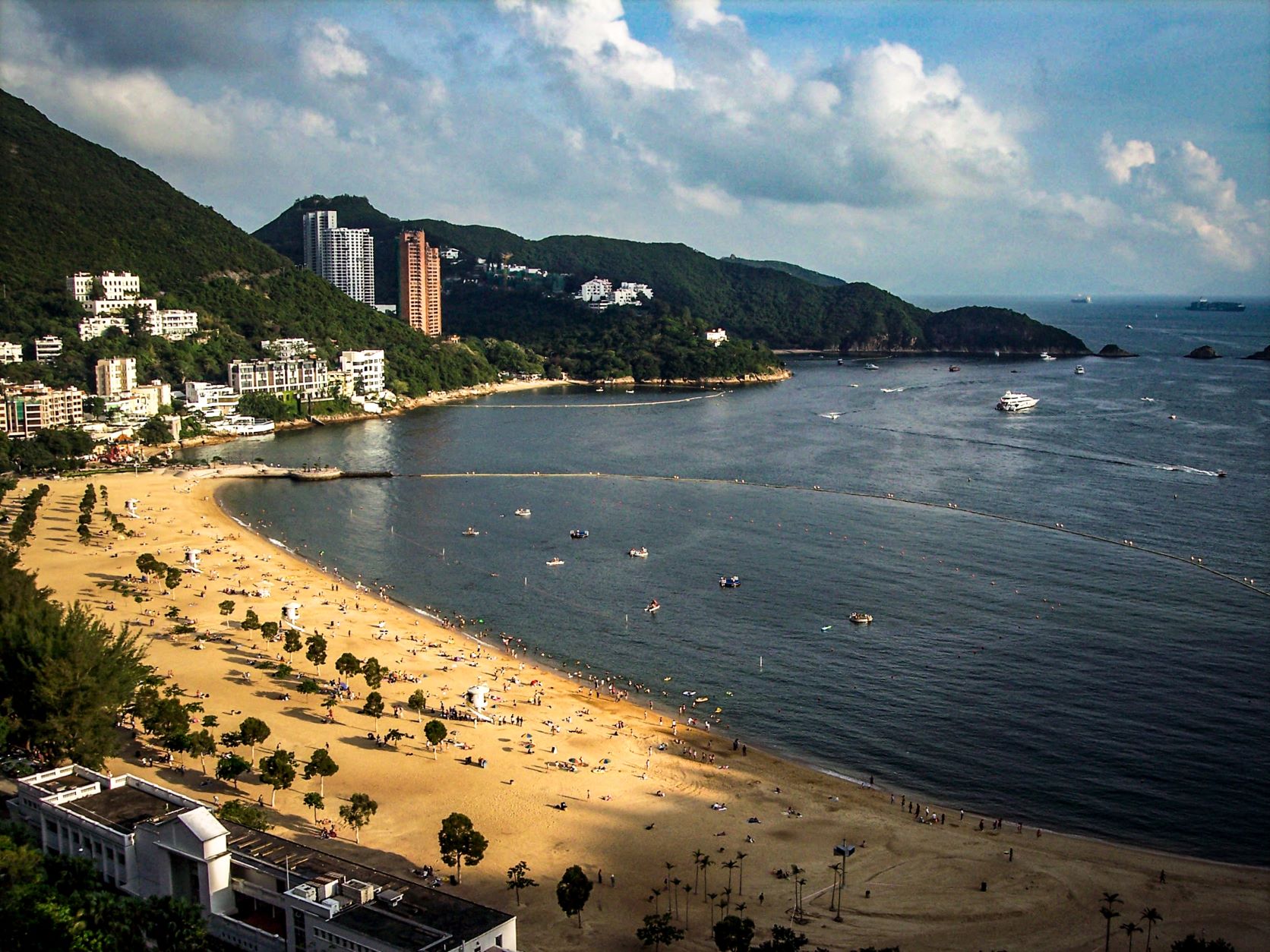 There are several reasons why Repulse Bay has become one of the most famous beach in Hong Kong: it is clean, has a shopping mall called the Pulse with fancy restaurants, has good public facilities and is not far from the city. Make sure to eat at Limewood there, it's one of our favorite restaurant in Hong Kong with awesome beach vibes (more info here).
This beach is facing south, so you can enjoy the sun most of the day. In summer, the water temperature is perfect, and it's nice to bask in the sun.
---
21. Hike the Dragon's Back
Did you know that Hong Kong is composed at 70% of nature! Yes, surprising in such Urban Jungle. As such there are many trails in Hong Kong. The Dragon's Back is the most popular hike in Hong Kong. The Dragon's back is a 2 hours hike, offering sensational panoramas of beaches, mansions, and mountains, as well as the South China Sea. To get there, take a bus from Shau Kei Wan or a taxi to To Tei Wan on Shek O Road. After a steep 15-20 minute climb, you will spot signs for the main trail, going over several hills and ends at the Correctional Institute on Shek O Road.
---
22. Visit the remote village of Shek-O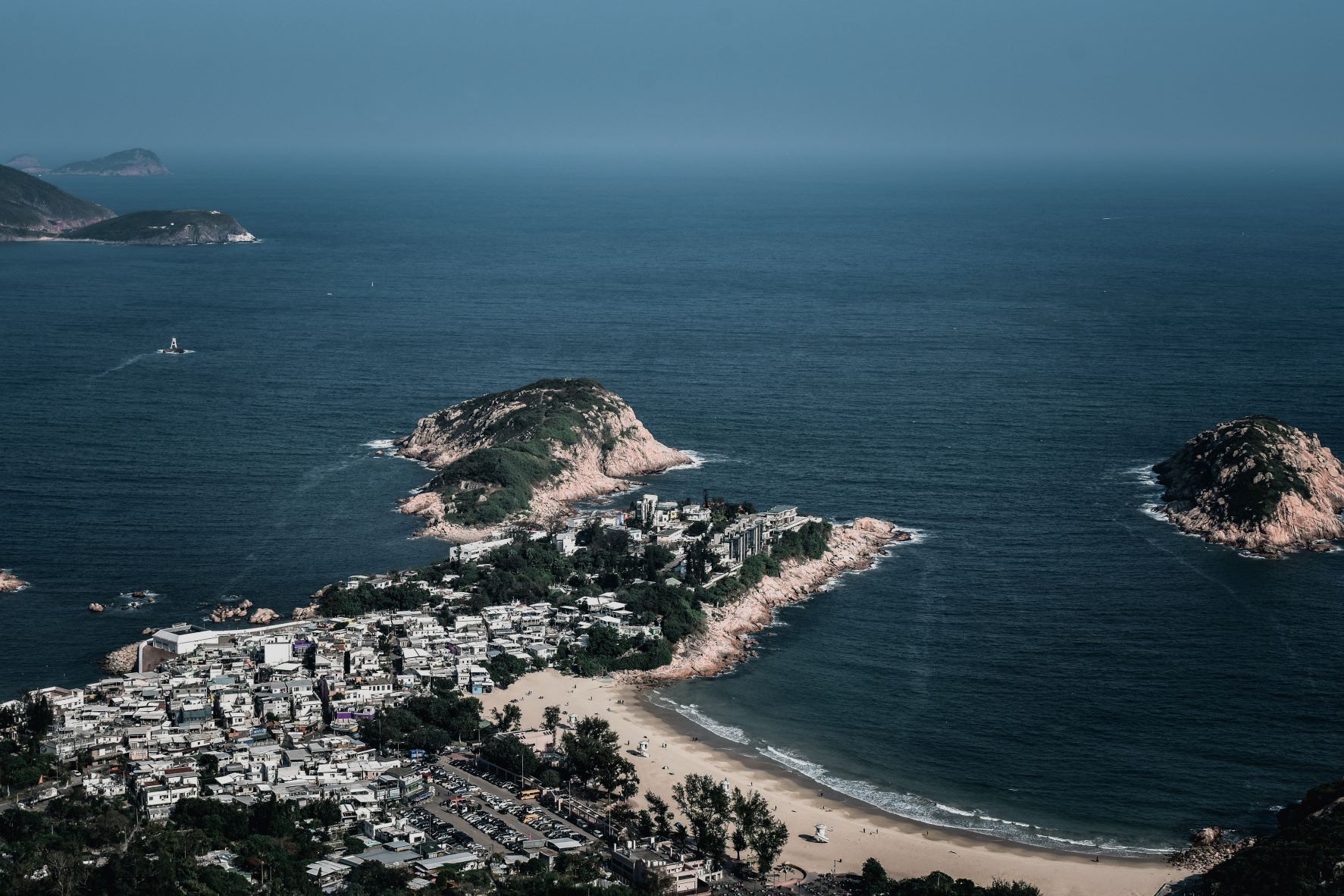 After finishing your hike at the Dragon's back, you will arrive in Shek-O, one of our favorite place in Hong Kong. Shek-O is a small village located in the east of Hong Kong island. Far from the urban jungle, Shek-O is known for its tranquility and the beauty of its beach.
---
23. Go surfing in Big Wave Bay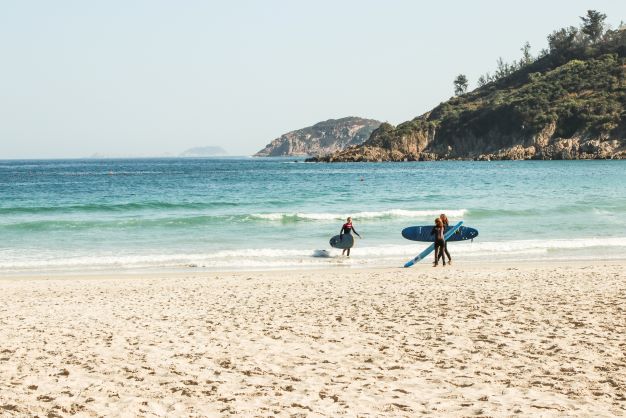 If you didn't know you can surf in Hong Kong, well now you know! And Big Wave Bay is the most reliable spot for surfing. It is located near Shek O, so you can hop on a bus or take a short taxi ride to reach this beautiful beach! For many, Big Wave Bay is considered the most beautiful beach in Hong Kong. This is where we learned surfing for the first time and got addicted to surfing ever since!
---
24. Big Buddha in Lantau (Ngong Ping 360)
Better known as the "Big Buddha," Tian Tan Buddha is one of the biggest attractions in Hong Kong. It is both magnificent and imposing. At 34 meters (112 feet) tall, the Buddha at Po Lin Monastery attracts countless visitors every day.
To make it easier for you to climb to the top, we recommend that you take the cable car. When you reach the top, you can enjoy a unique view of the beautiful mountains and hills of Hong Kong.
To book the cable car at cheaper price, click here.
---
25. Tai-O Village
Tai O is the village of the Tankas, a community of fishermen who for generations have been building their houses on stilts above the mudflats. Isolated from the rest of Lantau Island and the bustling districts of Hong Kong, this is where you can escape modernity and continue to live simply.
We highly recommend to combine a trip to the Big Buddha and Tai O. For that, take a 1 way cable car trip to the Big Buddha and then reach Tai O by bus or by taxi from the Big Buddha. This is one of our favorite day trip in Hong Kong!
READ: 10 AWESOME THINGS TO SEE IN TAI O
---
26. Check out the pink dolphins
Pink dolphins? Did we take LSD?? No no, for real, you can see pink dolphins in Hong Kong!
For that, you will need to join a boat tour from Tai O Village. The natural habitat of the pink dolphin is the Pearl River estuary. The largest groups of pink dolphins are clustered around Lantau Island. Amazing, isn't it?
---
27. Go on a day trip to Macau
Macau is a city like no other. Macau was a Portuguese colony until 1999, the last European colony in Asia. It was then passed under Chinese control. Macau is nicknamed the Las Vegas of the East. But casinos aren't the only attraction to visit in Macau, a city with a rich history and past.
You can easily go to Macau by taking the ferry from Hong Kong. Don't forget your passport!
---
28. Lamma Island
Still little known by tourists, Lamma is however one of the most beautiful island around Hong Kong. The island is mainly inhabited by fishermen but more and more westerners are settling there to enjoy the peace of the island.
You can visit the main part of the island on foot. Hiking enthusiasts will be delighted because the island has some great routes with mountainous areas and therefore magnificent views. If you are more in a rest mode, there are also beautiful beaches where you can walk a little.
Lamma island is easily accessible by ferry from Hong Kong Island.
---
29. Explore Cheung Chau island
The best part about Hong Kong is that there are so many possibilities. City, beaches, markets, islands, jungle, forests, mountains… there is something for everyone!
As for our next recommendation of the best things to do in Hong Kong, we recommend a trip to Cheung Chau island, a small island about 35 minutes from the city by ferry.
On the island explore temples, markets, watch local fishermen, and take a moment to relax away from the city.
---
30. Go have fun in Disneyland or Ocean Park
There are 2 major theme parks in Hong Kong, Disneyland and Ocean Park. Disneyland is more famous for it's roller coaster and general attractions, while Ocean Park is more famous for its animal and location on top of a cliff and only accessible by Cable Car. Which is really impressive.
Personally we prefer Ocean Park, but both places are fun and make up for a good day trip in Hong Kong.
To book your ticket for Disneyland, click here
---
31. Hike the Lion's Rock
For some thrills and frankly one of the best panoramas of Hong Kong, then hike the Lion's Rock. This is the go-to hike in Hong Kong if you enjoy spectacular nature with a stunning view of Hong Kong. At the top you can admire the rock shaped as a Lion overlooking the city. Lion Rock's silhouette strongly resembles a lion lying in the pose of a sphinx.
---
32. Enjoy dinner at Jumbo restaurant
Jumbo Kingdom, is Hong Kong's most iconic restaurant. Opened in 1976 in the port of Aberdeen, the Jumbo is part of Hong Kong's heritage just like the tram, the Peak, the Happy Valley racecourse or the Star Ferry.
The Jumbo has a rich history, closely linked to that of the territory of Hong Kong. It is a floating restaurant in the middle of Aberdeen harbor. A small boat comes and pick you up from the shore. It is a unique experience. Expect extravagant decorations and good asian cuisine.
Unfortunately, the Jumbo closed temporarily due to COVID-19. It is not clear when the restaurant will re-open. You can check out their website here.
UPDATE: UNFORTUNATELY THE JUMBO RESTAURANTS CLOSED IN 2022…
---
33. Have a drink at Sevva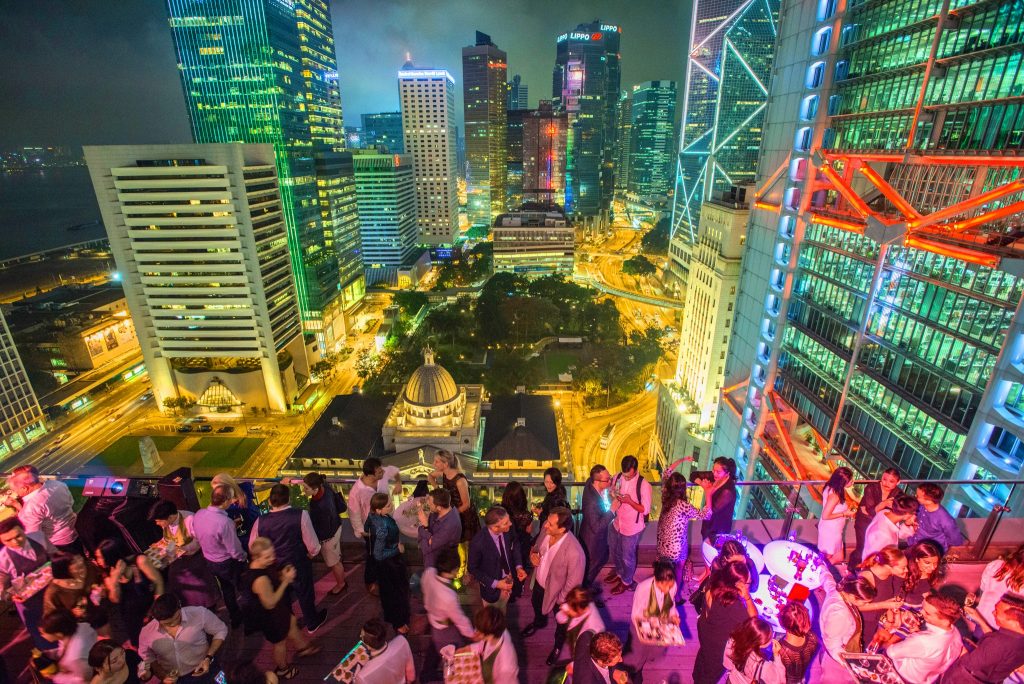 One of the fanciest rooftop in Hong Kong is Sevva located in Central. Wear your favorite little black dress and Louboutins or best suit: Sevva is definitely very chic. It's also a 360 ° terrace and a view of Hong Kong Harbor, Central, Admiralty and Kowloon. You can also dine in Sevva, or simply sip a cocktails on the rooftop.
Website: here
READ: 10 BEST ROOFTOPS IN HONG KONG
---
34. Search for peace at Nan Lian Gardens & Chi Lin nunnery
If you feel the need to find peace and serenity after a few hours or days in the bustle of the city, then head to Nan Lian Gardens. This Feng-Shui garden is a small haven of peace in the heart of the city and surrounded by tall buildings. Do not miss the fish pond which offers a great view full of contrast: gardens, small wooden houses, temple, nunnery and large buildings!.
---
35. Zoological and Botanical gardens
This garden is located on the side of Victoria Peak. It is divided into two parts by Albany Road, but linked together by a tunnel. The lower part, on the east side, known as the Old Garden, has a play area for children, an aviary where 400 birds roam, a greenhouse and the Terrace Garden. In the upper part, on the west side you have a zoo with many animals.
---
36. Visit a museum
Hong Kong has many museums, here is our top selections for you:
The Hong Kong Museum of History
The Hong Kong Museum of History's "Hong Kong Story" is one of the best ways to explore the city's transformation from a humble fishing village to the megalopolis it is today. In a gallery dedicated to local popular culture, you'll find replicas of fishing junks and old houses. You'll also learn about traditions and ceremonies. You can book your ticket here.
Hong Kong Heritage Museum.
If you want to know how Hong Kong turned traditional Chinese martial arts into a popular culture phenomenon Kung-Fu, be sure to visit the Hong Kong Heritage Museum. The museum has a permanent exhibition dedicated to the works of Dr Louis Cha. Under the pen name of Jin Yong, Louis Cha has become one of the greatest martial arts novelists of all time and his works have inspired many television series and movies.
Of course, we can't talk about the impact of kung fu on pop culture without mentioning Bruce Lee. Since July 2020, the museum's special Bruce Lee exhibit features more than 600 objects, including photos, personal letters and film memorabilia, which celebrate the life and works of the movie star.
Hong Kong Maritime museum
Hong Kong is home to one of the busiest seaports in the world. With a name that literally means "perfumed port" in Chinese, Hong Kong's identity is closely linked to its iconic port. Benefiting from naturally sheltered deep waters, the city has become an ideal berth for ships that import and export goods around the world.
Hong Kong became one of the busiest ports in the world during the colonial era and continues to rank among the most important hubs of international trade even to this day. To better understand how the city's maritime heritage has affected its economy, culture, and overall development, head to the Hong Kong Maritime Museum, where you'll find scale models of ancient merchant ships, a real-time viewing gallery of the Victoria harbor and much more.
---
37. Explore Sai Kung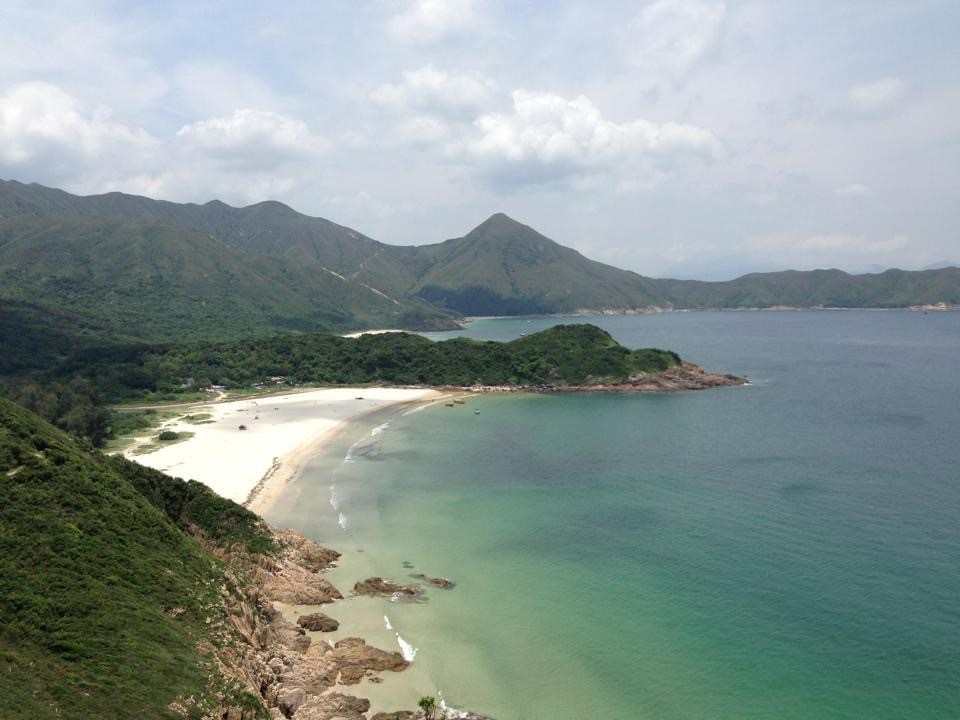 Far from the hustle and bustle of Hong Kong, the Sai Kung Peninsula in the New Territories is a true paradise for nature lovers. Discover this sumptuous site by hiking the MacLehose Trail. The trail will lead you to the undeniably best beach of Hong Kong: Tai Long Wan. You may feel like you suddenly reach Thailand. But no, this is really Hong Kong. On a wavy day, you can even rent a surfboard to the local shops and surf pretty decent waves.
---
38. Enjoy an afternoon tea in the Peninsula hotel
After all your visits and hikes, you must be tired. This is the best time to pamper yourself with an afternoon tea at the Peninsula hotel in Hong Kong. This hotel is an institution in Hong Kong, and perhaps the most famous when it comes to afternoon tea. Expect delicious variety of savory and sweet snacks with a perfect cup of tea.
For more information or for booking, check out their site here.
---
Where to stay in Hong Kong?
Finding an accommodation in Hong Kong, is generally easy. There are many hotels across the city for all budgets.
Here is our top recommendations for places to stay in Hong Kong:
Renaissance Hotel
In terms of location, value for money and quality of the facilities, our favorite hotel in Hong Kong is the Renaissance. You will be located in Wan Chai, in other word, in the middle of the city with easy access to pretty much anywhere in Hong Kong. If you take a room with harbor view, you will be amazed every morning when waking up and seeing this incredible city right in front of you. Breakfast in the hotel is also delicious and if you travel during summer, you can enjoy the huge pool. Check it out here.
Mandarin Oriental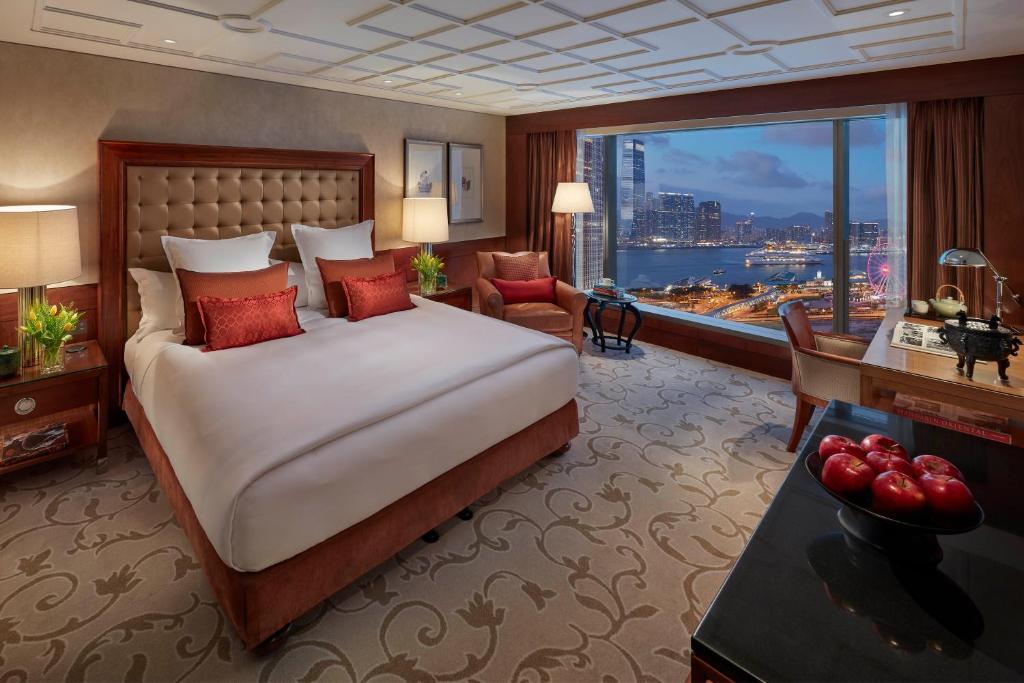 If you have the budget, then staying at Mandarin Oriental will be the most perfect stay in Hong Kong. We had the chance of staying at this hotel a few nights, and simply loved it! One of the best hotel we stayed at till now. The rooms are gorgeous, the service outstanding, the food delicious, it's perfect! The Mandarin Oriental is located in Central, which is also a very convenient place to start sightseeing Hong Kong. You can book here.
Butterfly on LKF Boutique Hotel Central
If your budget is more limited, then we recommend LKF Boutique Hotel in Central. This hotel is located nearby many shops and restaurants. The rooms are modern and clean. If you intend to go out a few times for drinks and dinner, then stay at LKF Boutique Hotel . You can check the availability here.
---
Other useful information about Hong Kong
Getting Around Hong Kong
Hong Kong is a relatively easy city to get around. To find the bus and metro timetables, you can download the MTR application. Google maps also works.
Taxis are very cheap in Hong Kong so sometimes it is more convenient to grab a cab especially if you are a group of people.
How do I get to downtown Hong Kong from the airport?
Airport express, the simplest solution
The easiest solution, but not the cheapest, is to take the Airport express. In 24 minutes you are guaranteed to be at your destination. There is a departure every 10 to 12 minutes depending on the hour, so they are very regular.
Cost: HK $ 110 with the Octopus card for a one-way ticket.
The bus, the most economical but the slowest solution
To consult the bus timetables from and to the airport, you can download the MTR application on your phone.
The taxi, the most expensive solution
There is no fixed fare to get to the city center from the airport and it costs around HK $ 400. Frankly better to take the Airport Express and then take a taxi into town from Kowloon or Central station depending on where you are going. It will be much better.
Best Time to visit Hong Kong
Spring (March to May) and fall (October to November) are the two best seasons for traveling to Hong Kong. The ideal season, if you want to hike, is autumn.
In winter it is cooler and drier (12 ° to 20 °) and in summer it is hot and humid. The latter is not necessarily the most pleasant season to walk and discover Hong Kong.
What to pack to visit Hong Kong
As in many cities in Asia, you should plan both light and casual clothes and a little more dressy if you want to do bars, rooftops or gourmet restaurants. Here are a few more tips:
an umbrella for the wet season
a sweater for dinners and bars as the A/C is quite strong
a swimsuit for the beach or swimming pool.
sunscreen, a hat and good shoes
good shoes if you want to hike
an adapter to charge phone and camera
---
Other things to see outside Hong Kong
Shenzhen in Mainland China
If you have sufficient time, you can combine a trip to Hong Kong with Shenzhen located in Mainland China in the Guangdong Province. Shenzhen enjoys a pleasant climate and a picturesque coastal and mountainous landscapes that have made this city a particularly attractive destination for tourists.
For travelers, Shenzhen offers 271 km of coastline serving high-quality beaches; as well as a vibrant metropolitan lifestyle with cultural attractions and entertainment, shopping malls, food streets and nightlife districts. There are also 15 golf clubs there, including one of the largest in the world; and a large selection of theme parks that have made the city the theme park capital of China.
You can access Shenzhen by train, make sure however that you have the right visa to enter China.
---
Guangzhou in Mainland China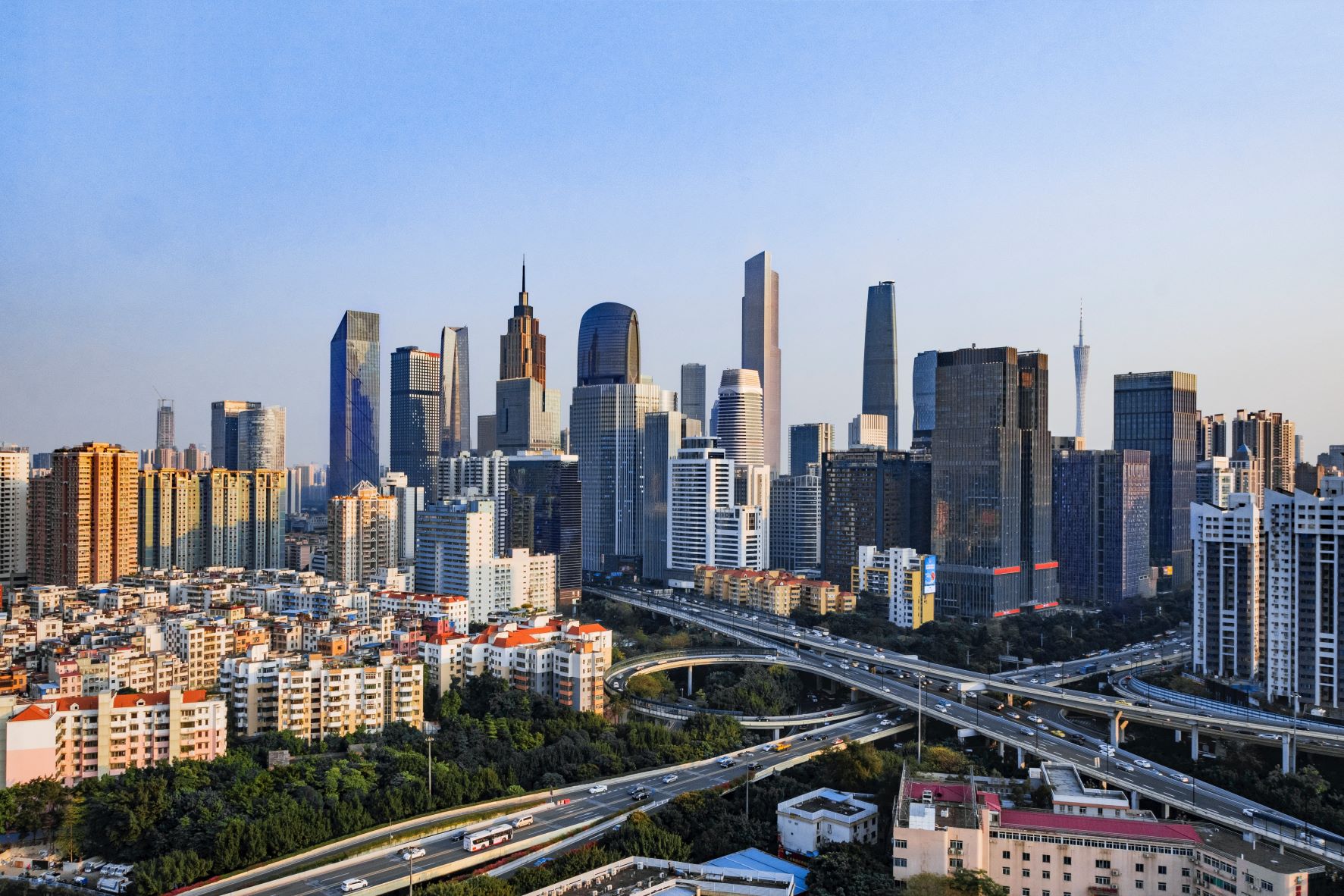 Guangzhou, a huge city in the south of Mainland China. Extending on both sides of the Zhujiang River, Guangzhou is an enormous area made up of multiple islands and islets. There are many things to see and experience in this fascinating city.
You can access Guangzhou by train or by plane from Hong Kong.
---
In conclusion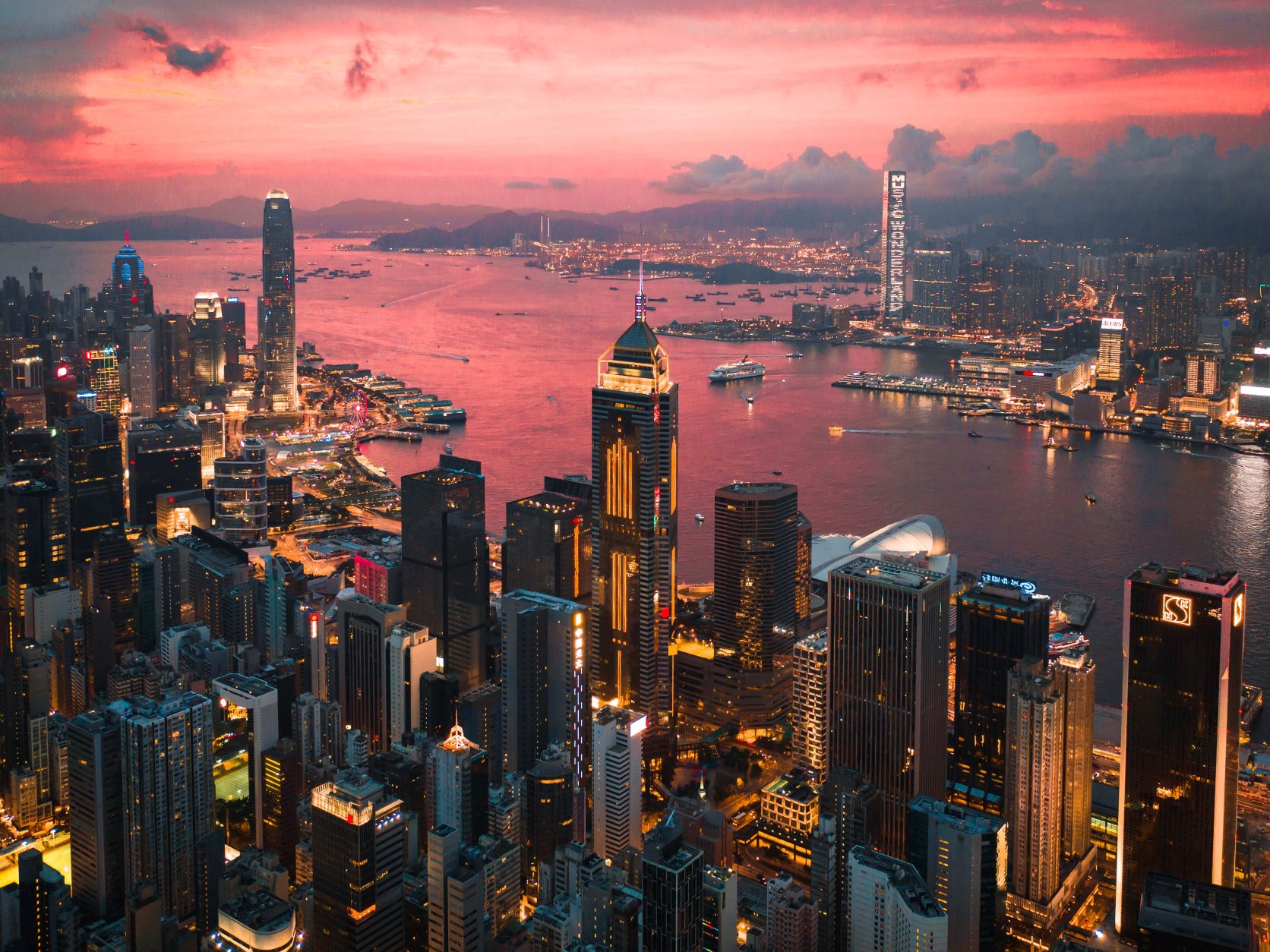 Hong Kong is a mix of modernity and well-kept traditions, between skyscrapers and pretty nature. We love this place for its vibrant energy, its rich and varied cuisine and the authenticity of its feng shui places.
We loved strolling through the crowded streets and large shopping malls, enjoying cocktails on the rooftops overlooking the bay and discovering local specialties in traditional restaurants! In addition to the diversity of activities offered across the archipelago (shopping, museums, hiking, shows, etc.), it is also very easy to visit the nearby islands or to go to Macau or Canton (provided you have an appropriate visa ) in just a few hours.
What we liked less, however, was the sweltering heat and humidity in the middle of summer. A season to avoid if possible!
By its cosmopolitan atmosphere, this city is an easy place to visit and where you will meet many expatriates. Cantonese is the country's first language, but English is widely spoken there.
Hong Kong is a destination full of surprises! We made a video of our few years in Hong Kong, you can check it out here.
ENJOY YOUR TRIP!
---
RELATED POSTS
PROS AND CONS OF LIVING IN HONG KONG: here
BEST PLACES TO LIVE IN HONG KONG: here
BEST ROOFTOPS IN HONG KONG: here
VISIT TAI O FISHING VILLAGE IN HONG KONG: here