WHERE TO SURF IN ASIA? WHERE ARE THE BIGGEST WAVES?
Asia, with its diverse landscapes and breathtaking coastlines, offers some of the most incredible surf spots in the world.
From the tropical paradises of Bali to the hidden gems in Japan and the Philippines, this continent boasts a wide range of surf destinations. In this post, we cover at least 1 surf spot in pretty much all Asian Countries having a coastline.
So whether you're a seasoned pro or a beginner eager to catch your first wave, here are the 20 best surf spots all around Asia.
---
Ultimate Guide to Surfing in Asia
1. Uluwatu, Bali, Indonesia
Uluwatu is renowned for its consistent left-hand reef breaks and stunning views. Surrounded by dramatic cliffs, this is a must-visit spot for experienced surfers.
Bali is undeniably one of the best surf spots in Asia
>>READ ALSO: 20 WORLD'S BEST SURF SPOTS
LOCATION: HERE
---
2. Kuta Beach, Bali, Indonesia
Kuta Beach offers a more beginner-friendly experience in Bali. It's perfect for those looking to learn to surf or just enjoy a relaxed day in the water.
LOCATION: HERE
---
3. Canggu, Bali, Indonesia
Canggu's black sand beaches provide a unique backdrop for surfers of all levels. It's a great spot for catching waves and soaking up the laid-back vibes. Perfect for Longboarding
>> READ ALSO: BEST THINGS TO DO IN CANGGU
LOCATION: HERE
>> BOOK: SURF CAMP IN BALI
---
4. Siargao, Philippines
Known for its legendary Cloud 9 surf break, Siargao is a tropical paradise for surfers. There are plenty of spots for all levels of surfers, from beginner-friendly to more challenging breaks.
LOCATION: HERE
---
5. Arugam Bay, Sri Lanka
Arugam Bay is a hotspot for surfers in Sri Lanka. The main point break offers long rides and is suitable for surfers of all levels.
>> READ ALSO: BEST THINGS TO DO IN SOUTH SRI LANKA
LOCATION: HERE
---
6. Weligama Bay, Sri Lanka
The spots of Weligama is one of the most consistent in terms of wave and perfect if you are a beginner. However, note that in the southern coast of Sri Lanka, there are many more surf spots, one more beautiful than the others. (WATCH VIDEO ABOVE)
LOCATION: HERE
---
7. Hainan Island, China
Hainan Island has been gaining popularity in recent years, with several surf spots along its coastline. Riyue Bay is a favorite among surfers for its consistent waves.
LOCATION: HERE
---
8. Kata Beach, Phuket, Thailand
Thailand's Phuket is not just about stunning beaches and vibrant nightlife. Kata Beach offer great waves in Phuket. International competitions are even held there!
LOCATION: HERE
---
9. Kamala Beach, Phuket, Thailand
Actually, Phuket has many surf spots along its coast. Kamala Beach is one of our personal favorite due it's consistent break and not so crowded surf spot!
LOCATION: HERE
---
10. Malé Atolls, Maldives
The Maldives isn't just for luxury getaways; it's also a haven for surfers. The Malé Atolls offer a range of surf breaks with crystal-clear water and breathtaking views.
LOCATION: HERE
---
11. Mentaway Islands, Indonesia
Surfers dream of it at night because the Mentawai Islands, in Indonesia, seem unreal.
Some of the best surfing photos have been taken on Lance's Right wave, often considered perfect. This roller breaks over a bottom of coral and limestone, and can quickly take on a threatening shape as it rises.
LOCATION: HERE
---
12. Kenting, Taiwan
Kenting, located on the southern tip of Taiwan, is famous for its typhoon swells and a variety of surf breaks suitable for surfers of different levels.
Longboards international competitions are held in Kenting.
LOCATION: HERE
---
13. Chiba, Japan
Japan's coastline has some impressive surf spots. Chiba is one of the most consistant, powerful beach breaks. It is also home of a number of contest including world surfing events.
This makes Japan one of the best surf spots in Asia!
LOCATION: HERE
---
14. Yangyang, Korea
If you are looking for the perfect beach vibes in Korea, then head to Yangyang on the east coast. Yangyang is the Bali of South Korea, a true surf paradise and the perfect gateway if you live in Seoul.
>> READ ALSO: BEST THINGS TO DO IN YANGYANG IN KOREA
LOCATION: HERE
---
15. Jeju, Korea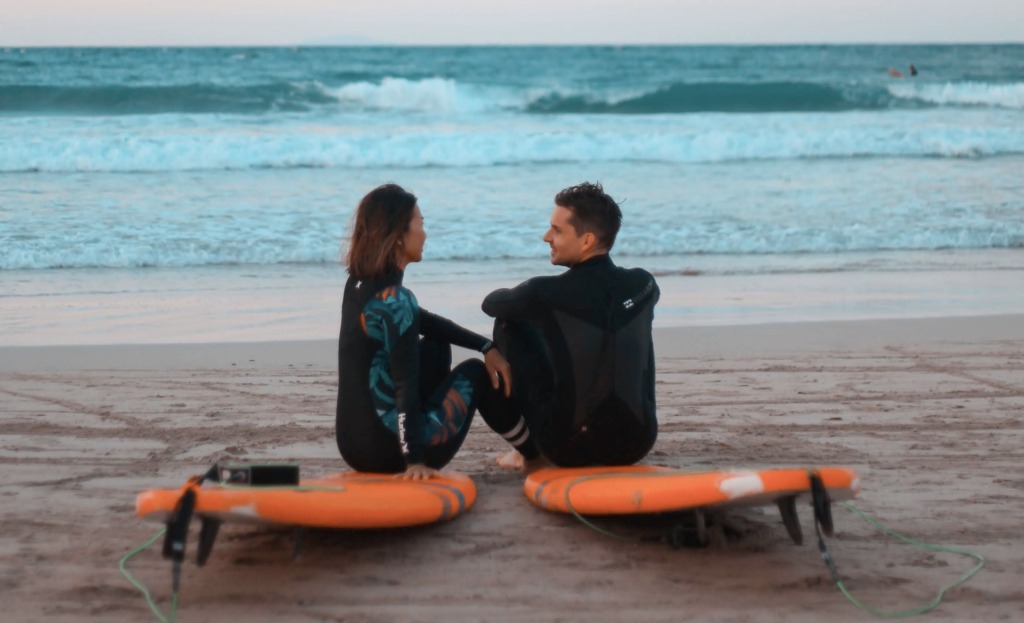 Jungmun Beach, located on Jeju Island, is a surfer's paradise. Since 2003, Jungmun Beach has become quite legendary for Koreans, as it holds every year the Jeju Jungmun Beach International Surfing Contest.
LOCATION: HERE
>>READ ALSO: BEST SURFING SPOTS IN SOUTH KOREA
---
16. Da Nang, Vietnam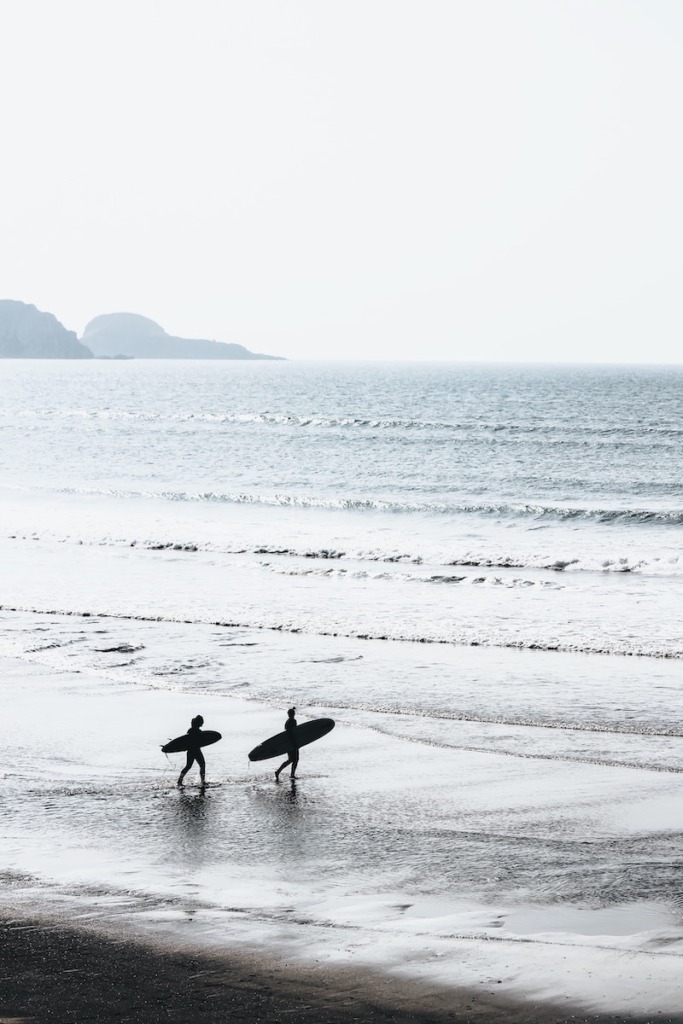 Vietnam might not be the first place that comes to mind for surfing, but it has some fantastic beginner-friendly waves along Da Nang Bay and Cua Dai beaches.
LOCATION: HERE
>> READ ALSO: MOST INCREDIBLE THINGS TO SEE IN DA NANG
---
17. Cherating, Malaysia
Probably another surprise on this list! Malaysia… Indeed, there is 1 surf spot in Malaysia on the East Coast which works well from November to March during the Monsoon Season, and this is Cherating!
LOCATION: HERE
---
18. Jackson Creek (Little Andaman), India
Left waves, wide and high with a swell coming from the South-West, make Jackson Creek a great surf spot with an incredible setting (untouched quayside nature, lush vegetation, white sand, etc.)! Watch out for crocodiles and powerful waves crashing on the shore!
LOCATION: HERE
---
19. Tai Long Wan, Hong Kong
Surfing in Hong Kong? Yes, indeed, it's possible and in fact, this is where we learned how to surf! Hong Kong has some pretty incredible surf spots, Tai Long Wan is one of them! Shek O and Big Wave Bay on Hong Kong Islands are other 2 amazing spots!
>> READ ALSO: MOST AWESOME THINGS TO DO IN HONG KONG
---
20. Bamboo Island, Cambodia
Our last selection is in Cambodia, a secluded spot called Bamboo Island. To get there you will need a 30 minute boat road from the coastal beach town of Sihanoukville. There are no board rental in the area, so bring your own equipment!
LOCATION: HERE
---
Join a surf camp in Asia
Joining a surf camp is a fantastic way to immerse yourself in the world of surfing, improve your skills, and connect with like-minded individuals who share your passion for riding the waves.
It is also a great way to discover new surf spots and be guided by locals!
We also had so much fun when joining surf camps all around the world!
>> FIND THE BEST SURF CAMPS HERE
---
Important things to know to prepare for your next surf trip in Asia
Preparing for a surf trip in Asia can be an exciting adventure, but it's essential to plan ahead to ensure a smooth and enjoyable experience. Here are some important things to know and consider as you prepare for your next surf trip in Asia:
Check the Weather and Surf Conditions:
Stay updated on weather forecasts and surf conditions for your chosen destination. Surfing is being at the mercy of the ocean. And not every spot generates waves all year round! If you go to Thailand in December to surf, well the sea would be mostly super flat!
So you need to check the best time to visit a surf destination before booking your trip!
Surfline is our favorite site to check the condition.
---
Visa and Travel Documents:
Check the visa requirements for the country you plan to visit. Make sure your passport is up to date and will remain valid for at least six months beyond your planned departure date.
---
Travel Insurance:
Consider purchasing travel insurance that covers medical emergencies, trip cancellations, and loss or damage to your surf equipment. This can provide peace of mind in case of unexpected issues.
---
Surf Equipment:
Decide whether you'll bring your surfboard or rent one on-site. If you bring your own board, ensure it's in good condition and consider investing in a quality board bag for protection during travel.
---
Local Surf Culture and Etiquette:
Familiarize yourself with the local surf culture and etiquette. Respect the rules and customs of the surf spot and the local community. It's important to be a responsible and respectful surfer.
---
In Conclusion about the best surf spots in Asia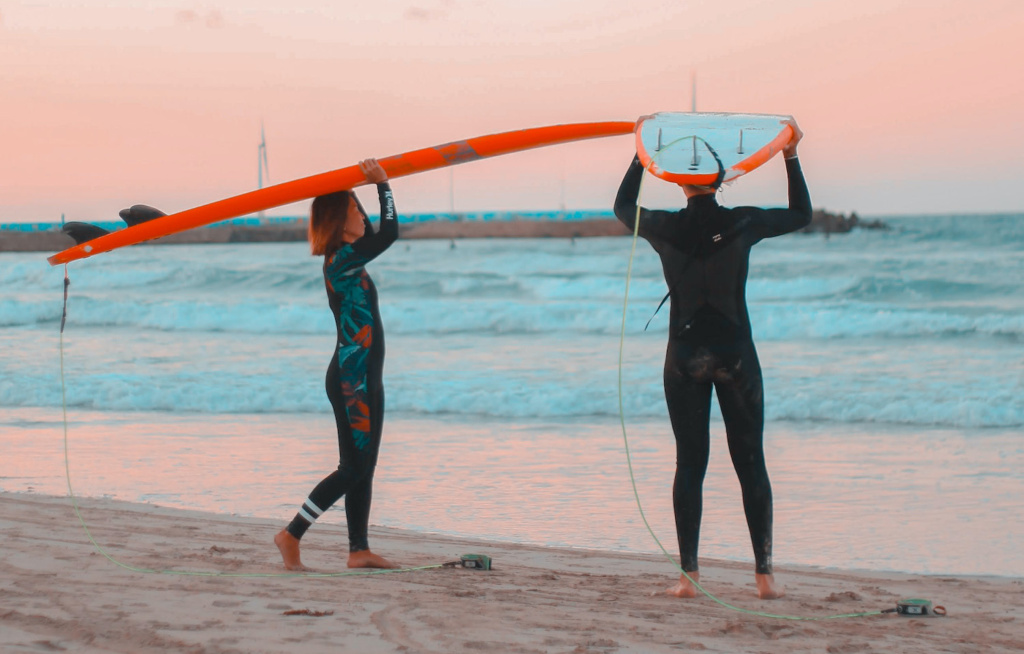 Asia's surf spots offer a diverse range of experiences for surfers of all levels.
Whether you're chasing the perfect wave or just looking to enjoy the surf culture and beautiful landscapes, these 20 surf spots scattered across the continent provide endless opportunities for unforgettable adventures.
So, grab your board, pack your bags, and get ready to catch some waves in these stunning Asian destinations.
---
READ ALSO
20 MOST AWESOME SURF SPOTS AROUND THE WORLD!
BEST SURF SPOTS IN SOUTH KOREA
MOST AWESOME SURF SPOTS IN THE CANARY ISLANDS
MOST BEAUTIFUL HONEYMOON DESTINATIONS