WHAT TO SEE IN AKIHABARA? IS AKIHABARA WORTH A VISIT? WHAT IS AKIHABARA FAMOUS FOR? WHAT TO DO AT NIGHT IN AKIHABARA?
Akihabara, also known as "Akiba", is one of the best districts to visit in Tokyo. It is a very popular place for fans of Japanese pop culture.
Indeed, the otaku culture is in the spotlight with shops specializing in anime, idols, video games and high-tech products. This is why this part of Tokyo is also called "the electric city".
Like many places in Tokyo, we actually recommend visiting Akihabara at night!
"Akihabara, Tokyo's electric city"
Akihabara is a fun place to explore in Tokyo! This city is all about contrast, between its traditional places such as Senso-ji temple, or Meiji Jingu Shrine in Harajuku and it's eclectic districts such as Shinjuku, Shibuya and here Akihabara.
You got to experience all these places to understand the culture in Tokyo!
In this guide, we compiled the best things to see in Akihabara which will help you prepare for your trip!
DISCOVER TOKYO'S BEST NEIGHBOURHOODS HERE
Welcome to Akihabara, a small block of buildings wedged between the 2 districts of Taito and Chiyoda, east of Tokyo.
The direct translation of Akihabara would be "field of autumn leaves". However, this place if far from being a peaceful garden. Quite the opposite actually!
Here, entertainment is king. In Akihabara, you will be blown away by the lights and sounds all over the area!
Here is what you can expect during a visit to Akihabara:
---
WHAT IS AKIHABARA FAMOUS FOR?
The best way to explain why Akihabara is the temple of Japanese pop culture is to know the history of this part of Tokyo…
1. A black market for electronic components
Akihabara became a lively district in Tokyo after the opening of Akihabara Station in 1890. This station made it a transit point for goods.
Akihabara, as we know it today, began to develop during the American occupation after World War II.
At that time, the district hosted a huge black market of electronic components which made the popularity of this place. Indeed, the post-war period was a difficult period for the Japanese population.
Everyone was doing what they could to survive. Smuggling gear was therefore an easy way to fix faulty electronics.
This period of crisis did not last very long, as Japan experienced an unprecedented economic boom until the end of the 20th century.
The freedom enjoyed by Akihabara dealers formed the basis of an entrepreneurial environment. Gradually, smugglers gave way to electronics stores, some of which became nationally successful chains.
---
2. Computers and video games
During the 1980s, the sale of spare parts for household appliances continued to decline. Neighborhood merchants gradually turned to a new sector that is beginning to invade Japanese homes and offices: computers.
A few years later, with the development of the Japanese video game industry, many shops started to specialize in this segment.
This is how Akihabara acquired a special status for video game players in Tokyo. Arcade rooms have therefore been set up in the immediate vicinity of stores selling computers and video games.
---
3. Otaku paradise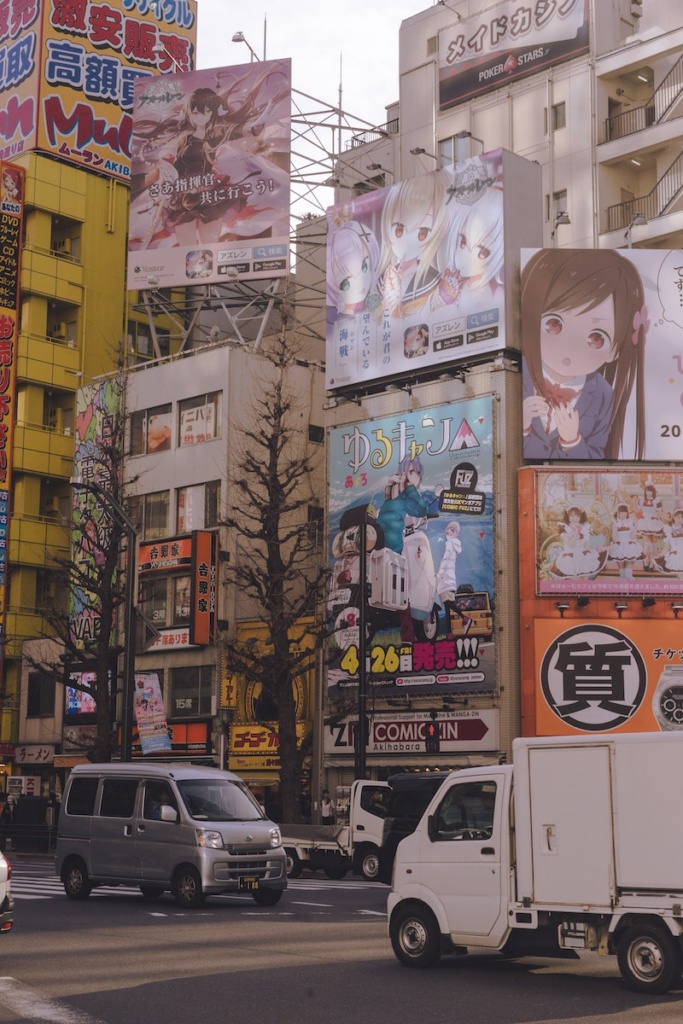 Even more recently, electronics and video game stores have made room for other kinds of shops selling cultural products derived from anime and J-Pop.
These new signs have influenced the image of this district of Tokyo. Today, you will see anime and manga everywhere in Akihabara!
---
WHAT TO DO IN AKIHABARA?
1. Walk around Chuo-dori
The term Chuo-dori can be translated as "Central Street" and this name fits perfectly with this long axis that crosses Akihabara.
It is in this boulevard that you will find the largest electronics and manga stores in the area.
We recommend to start your visit with Chu-dori, one of the best things to see in Akihabara!
Then you can start venturing into the smaller streets of Akihabara.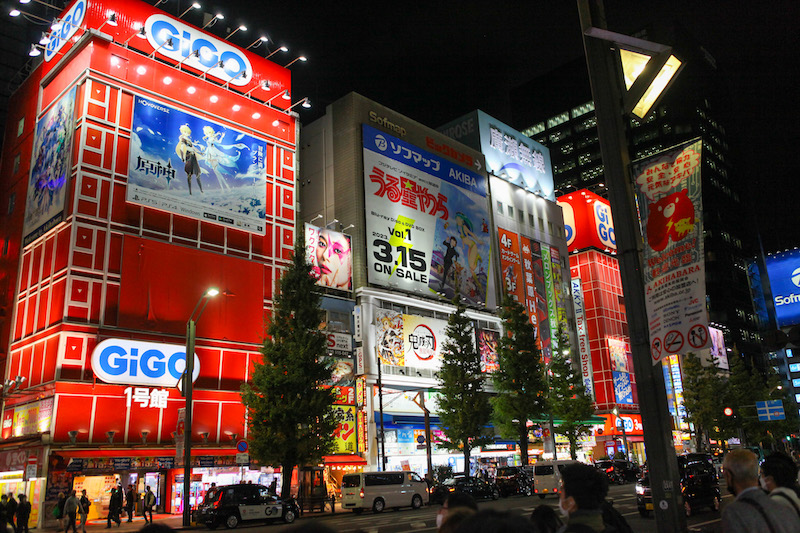 If you come on Sunday afternoon, you can enjoy Akihabara even more, as the road is closed to vehicles from 1 p.m. to 6 p.m.
Location: here
One of the best way to discover Akihabara is to hire a local guide who will tell you so many amazing stories about this area. You can hire a local guide.
---
2. Have fun in the Arcade rooms
In addition to these many stores selling video games, Akihabara is also known for its many arcades in which the most seasoned players meet to achieve superhuman performances.
Visit one of the many establishments dedicated to gaming to understand the true meaning of the expression "Pro Gamer".
But rest assured, the arcades are not reserved only for good players. You too can try the latest games that are a hit in Japan as well as the great classics.
Our favorite arcade rooms are:
Gigo
This is one of the largest arcade rooms in the area! It is one of the best things to see in Akihabara, so don't miss it!
You can't really miss this building actually, as it's a huge sharp red building right in front of the JR station on the main road.
At Gigo you will find multiple floors full of arcade games. We recommend to take the lift to the top and walk your way done.
---
Taito Hey
An arcade renowned for its many retro fighting games made by SNK and Namco.
The atmosphere is very different from that offered in Gigo, since Taito Hey is halfway between an arcade room and a museum in honor of the golden age of Japanese video games.
---
Tokyo Leisure Land
Tokyo Leisure Land is targeting a different audience than the arcades mentioned above.
This arcade offers rhythm games on five floors. You can try to make High Score on guitars, traditional Japanese drums or dance mats.
A place to avoid if your ears are fragile and don't like loud music!
If you want to further explore Akihabara, join a gaming and Maid Cafe tour. >> BOOK HERE <<
---
3. Go shopping in Akihabara

Several of the major electronics chains with their flagship stores on Chuo-Dori, Akihabara's main avenue.
You can find cameras, computers, televisions, state-of-the-art smartphones, and even spare parts. Shopping for electronics is one of the best things to do in Akihabara.
Some of these chain stores have multiple branches in the neighborhood. This is the case, for example, of Laox or Sofmap which have several establishments specializing in different types of products.
Here is our shopping guide in Akihabara:
Bic Camera
One of the most imposing shops in Akihabara.
The seven floors of this megastore are dedicated to electronic and high-tech products. One of the floors is dedicated to second-hand items, video game consoles, manga and anime.
---
Yodobashi
The 9-story megastore of this popular brand throughout Japan is located just opposite the East Exit of Akihabara Station.
You can lose yourself for hours in this shop of high-tech products.
---
Sofmap
This chain has six stores in Akihabara alone. In addition to their flagship store, the five other establishments specialize in different types of products: CDs, video games, Apple devices, second-hand computer equipment, etc.
---
Laox
The flagship store of this brand is renowned for offering the widest choice of tax-free products for foreign tourists. You will find many types of devices, but also video games and souvenirs.
---
Akihabara Radio Kaikan
This building shaped Akihabara since it is one of the oldest electronics stores in the area.
By browsing the narrow aisles of these thirty shops, you can choose from millions of electronic components, manga and playing cards.
All these megastores offer foreign tourists the opportunity to shop duty-free.
It can therefore be very advantageous to go shopping in Akihabara if you want to buy electronic equipment.
---
4. Check out Anime, manga, and figurine stores
In Akiba, you will be spoiled for choice if you are looking to get a figurine of one of your favorite manga characters.
Many shops run by resellers or manufacturers compete along Chuo-Dori Avenue and in the small streets of Akihabara.
These are the most famous stores in Akihabara:
Mandarake
This place is legendary in Akihabara! You can't miss it.
This store buys back products that collectors no longer want. The Akihabara store is one of the largest in Japan. You can find figurines, video games and very rare books at good prices.
---
Animate
Animate is a chain store known for its wide selection of anime, manga, figurines and collectible cards. The Akihabara store is the perfect place to find gifts for your friends who are fans of otaku culture.
---
Kotobukiya
One of the world's most famous figurine manufacturers also has its shop in Akihabara.
You can browse spaces dedicated to popular licenses such as Monster Hunter or Idolm@ster in this five-story store.
To learn more about anime in Akihabara, you can hire a local guide here.
---
5. Akihabara is a video game paradise
Check out these video games shops when visiting Akihabara in Tokyo:
Great Potato
This shop located in a small street of Akihabara is known to offer a very wide choice of old video games.
All retro gaming fans will appreciate this museum where most of the pieces are for sale.
---
Gamers
As its name suggests, this brand, which has several stores in Akihabara, targets video game fans of all kinds.
You can also get your hands on video games, CDs and movies at these stores.
---
Trader
Their second-hand product departments contain many treasures for collectors of video games, DVDs and other media.
---
6. Experience a maid cafe in Akihabara
Maid cafes are everywhere in Akihabara.
Many tourists come to this area of Tokyo to discover these unique restaurants in which the waitresses are dressed in outfits inspired by French maids.
They treat all customers like royalty by naming them "goshujin-sama", which could be translated as "master".
The first maid cafe opened in Akihabara in 2001. This concept became popular in the area in the following years, and other establishments offering similar services opened.
Some of these cafes have slightly different themes since they are inspired by school or the army.
Although there are several maid cafes elsewhere in Japan, it is in Akihabara that you will find the most! Take advantage of your visit to this district to visit this type of establishment. You can book directly here for the best price.
Note: there is nothing sexual or weird about visiting a Maid Cafe. It's a unique experience which we highly recommend, even as a couple!
---
7. Visit Pop Life Department M's (for adults)
This adult store consists of seven floors for sex toys, all sorts of kinky costumes, videos, dolls etc. While in most countries it would be a bit awkward to step in those kind of shops, in Akihabara not at all!
It's just another huge shopping mall, but purely dedicated to adults! It's worth stopping by to check out the store even if you don't intend to buy anything.
Inside the shop is very neat. You will find plenty of curious tourists too!
Well, it's another unique experience in Akihabara. Don't feel weird about it.
---
8. Attend a show at AKB48 Theater
The AKB48 Theater is the venue for Japan's most popular idol group: AKB48. "AKB" is the contraction of Akiba, and 48 corresponds to the number of members in the group.
Yes, you read correctly.
It is a girl band made up of 48 young women representing the feminine ideals of people who usually frequent Akihabara. The group has exists since 2005.
AKB48 follows the archetypes of what is called Akiba-kei, a term that can be translated as "Akihabara style".
This concept, which appeared in the 1980s, defined all the stereotypes of what otakus who frequent Akiba like. That is to say manga, fantasy, new technologies and robots.
To check the schedule and buy ticket, click here.
Location: here
---
9. Visit 2K540 in Akihabara
Forget about otaku culture for a while and hear to 2K540 one of our favorite areas in Akihabara.
This is an artistic street build under the JR lines. At 2K540 you'll find over 50 artisan shops, studios, galleries and cafes.
The boutiques sell everything from leather goods to woodwork to jewelry. Visitors are encouraged to craft various items themselves.
The only geeky thing about 2k540 is its name. A nod to railway terminology, "2k540 Aki-Oka Artisan" refers to the distance from Tokyo Station (2.54 km) and its location between Akihabara (Aki) and Okachimachi (Oka).
---
10. Visit Akihabara with a go-kart!
Wanna have a memorable and unforgettable moment in Tokyo? Take a go-kart tour inside of Akihabara, the Electric City!!!
Explore the streets of the electric city in a go-kart. You can dress up with your friends as Mario Kart and follow an English-speaking guide who will show you the favorite neighborhood of otakus from a different angle.
Crazy right?! Well, welcome to Tokyo then.
This is one of the best activities in Akihabara!
>> BOOK HERE <<
---
11. Cool down by visiting a shrine in Akihabara
Like most neighbourhoods in Tokyo there is always a shrine to visit where you can find peace in this concrete jungle!
Although Akihabara is not known for spirituality, there are 2 important Shinto shrines in the area.
Kanda Myoujin
It is one of the oldest Shinto shrines in the Japanese capital. Its proximity to Akiba has made it a place of worship for technophiles. For this reason, you can buy talismans protecting electronic devices there. (location)
---
Daijingu
This Shinto shrine is a little less famous than the Kanda Myojin. However, it is quite important, since it is an annex to the great Ise Jingu shrine, one of the most important places of worship for Shintoists. (location)
Daijingu is located in Karaguzaka, the french district of Tokyo, right next to Akihabara. If you want to go for a nice dinner we recommend this area. We wrote a full post about it: 10 AWESOME THINGS TO DO IN KAGURAZAKA, THE FRENCH DISTRICT OF TOKYO
---
12. Visit a themed cafe
Several licenses and brands have their own restaurants and cafes in Akihabara. It's a way for otakus to immerse themselves even more in the worlds that fascinate them.
Square Enix Cafe
This restaurant located on the first floor of the Yodobashi Akiba store has a menu made up of many dishes and drinks inspired by J-RPG licenses such as Final Fantasy or Dragon Quest.
---
Final Fantasy Eorzea Café
This cafe is inspired by Final Fantasy XIV. It takes up the design of one of the flagship locations of this MMORPG: Carline Canopy. All food and drinks are named after in-game items.
There are also cute animal cafes.
---
Cat cafes
Several cafes in Akihabara allow you to drink in the company of felines. This type of establishment has become popular all over Tokyo, so you can also make this kind of stopover elsewhere in the Japanese capital if you are an animal lover.
---
Owl cafe
Akiba Fukurou and Owl no Mori are not like the others, since it allows you to quench your thirst in the company of owls. It is one of the neighborhood's favorite attractions for tourists visiting the Japanese capital.
The place is very popular in Akihabara, hence you will have to queue to get in, unless you buy a skip the line ticket here.
---
13. Eat some of the best ramen in Akihabara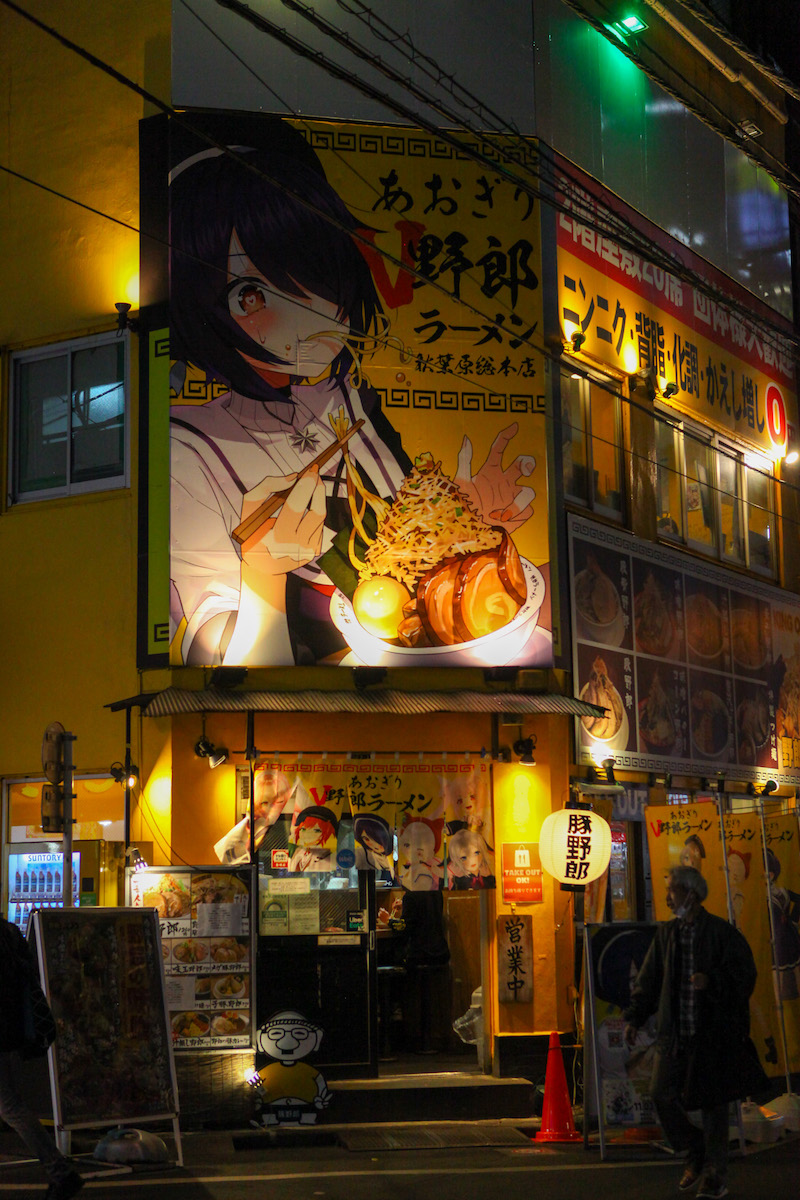 Akihabara is renowned for its many ramen restaurants.
There are so many establishments offering ramen that the area has become very competitive! It pushed the ramen restaurants to offer top-quality dishes!
So if you want to eat an authentic bowl of ramen, do it in Akihabara.
One of the most popular ramen restaurants in Akihabara is Kyushu Jangara
It is a really tiny ramen restaurant so expect to wait a bit! But their ramen are absolutely outstanding! A must-try in Akihabara.
Location: here
---
14. Visit mAAch ecute Kanda Manseibashi shopping centre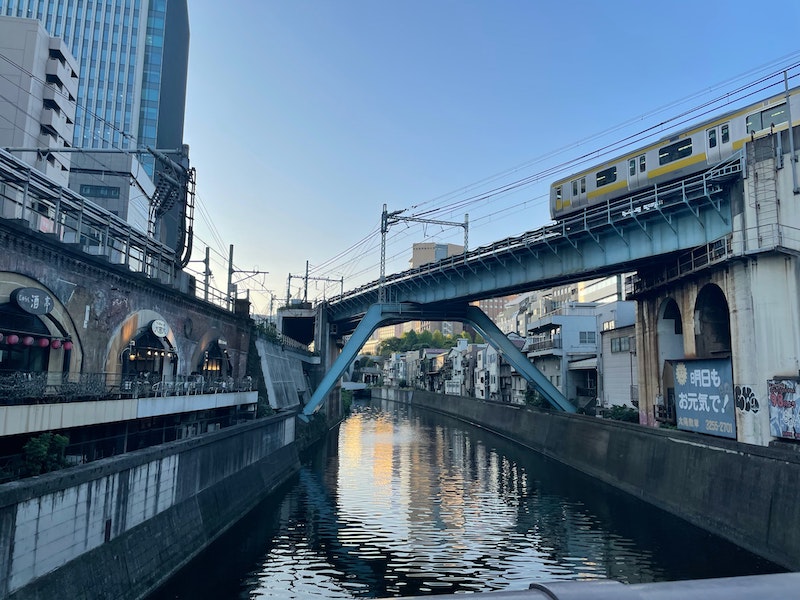 mAAch ecute Kanda Manseibashi is a shopping center located halfway between Ochanomizu and Kanda stations, in the Chiyoda district just next to Akihabara.
The red brick arches that house the shops have had several lives before becoming a shopping centre. Originally, Manseibashi Station handled train traffic on the Chuo Line, before becoming a museum and then being completely renovated into a trendy shopping area.
It was in 2012 that a rehabilitation project decided to take advantage of the potential of this beautiful arched structure to create a new commercial space.
Since 2013, it has therefore been possible for visitors to return to this contemporary, industrial and historical site. Inside the shopping center, the raw cement vault reveals in places the cast iron supports of the structures of the old station.
---
15. Akihabara Gachapon Kaikan: Capsule Toy Dispensers
Another unique things to do in Akihabara is to check out Gachapon Kaikan, an entire store dedicated to Capsule Toy Dispensers, also called gachapon.
Gachapon are very popular in Japan. However, what makes Gachapon Kaikan so special, is that the entire store from top to bottom is full of those Capsule Toy dispensers!
We had no expectations before going there, and were pleasantly surprised. Just spend a few coins there, it"s actually quite fun!
---
Where to stay in Akihabara?
Akihabara is a great place to stay in Tokyo. It"s quite central and you can easily reach most of the main sights in Tokyo from here.
Dormy inn Akihabara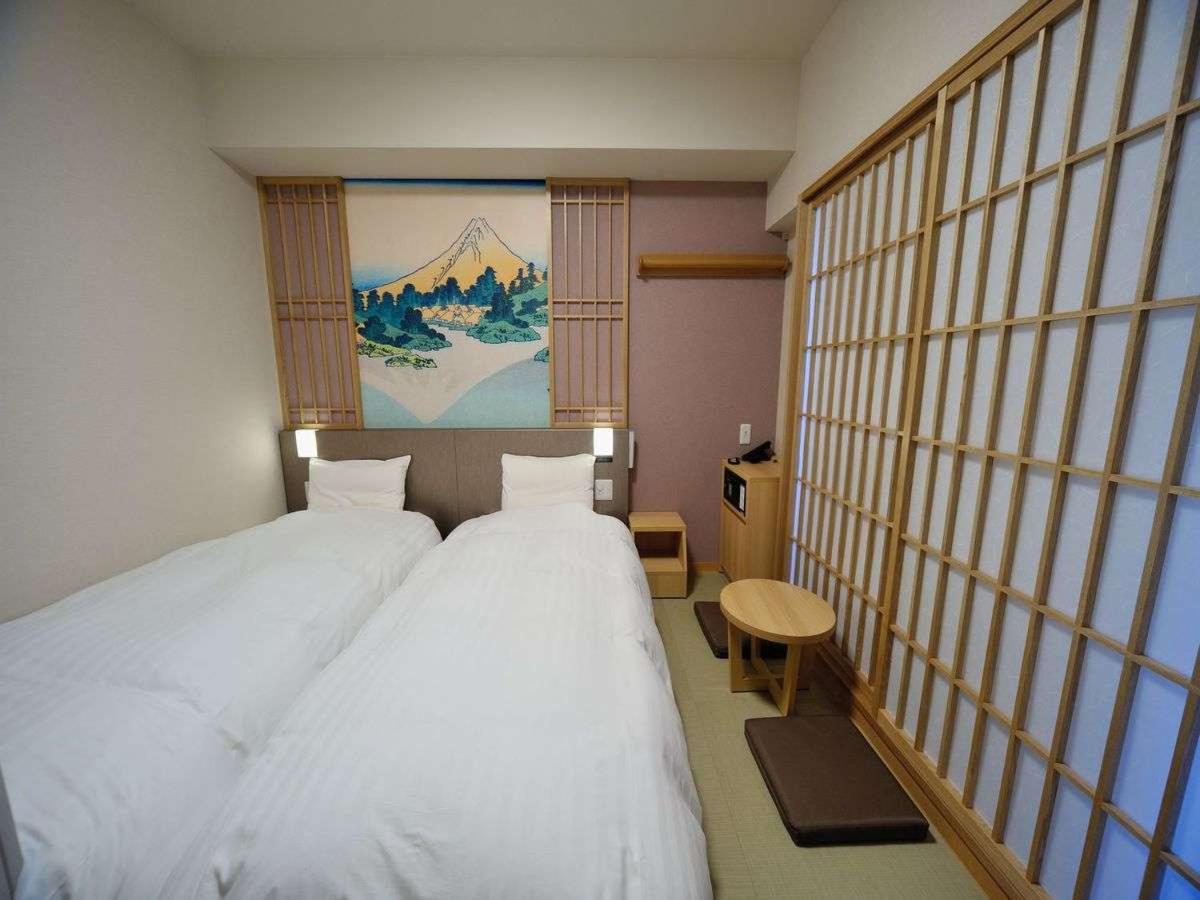 What if you could combine a traditional Japanese Hotel with an outdoor onsen right, just 5min walk to the Electric City of Akihabara. This is possible at the beautiful Dormy Inn Akihabara.
Expect high standing facility, super friendly staff and comfortable cozy rooms!
>> BOOK HERE <<
---
Hotel Resol Akihabara
If you are looking at something more modern and still in the middle of Akihabara, then check out this hidden gem: Hotel Resol Akihabara.
One of our favorite places to stay in Akihabara!
Besides, the room rates come with a delicious breakfast!
>> BOOK HERE <<
---
The tourist hotel & cafe Akihabara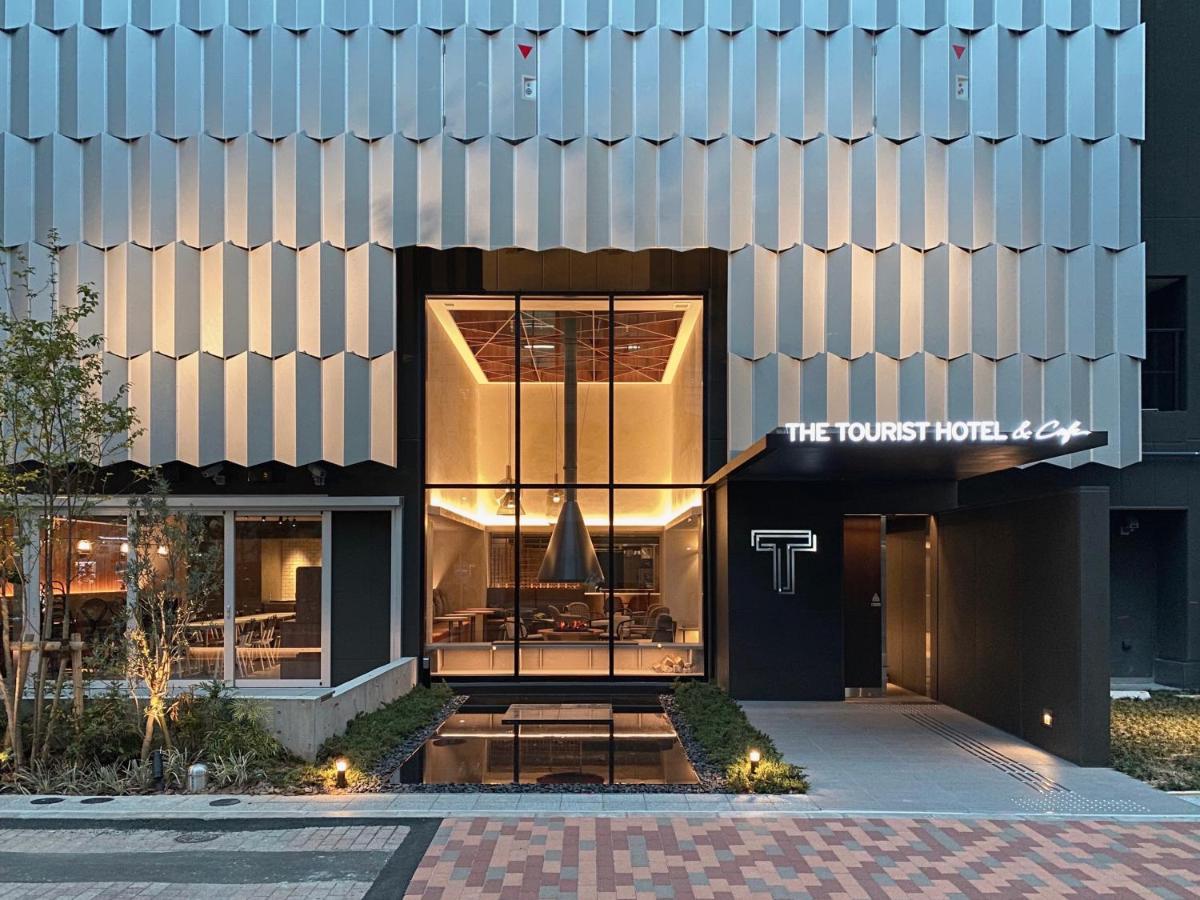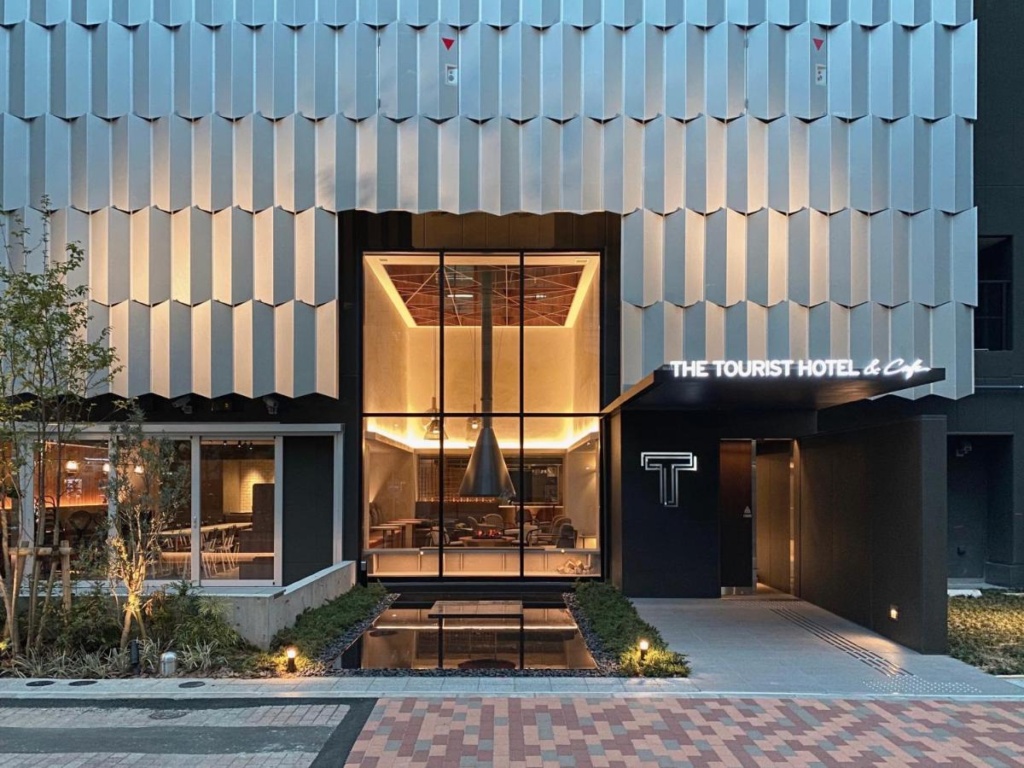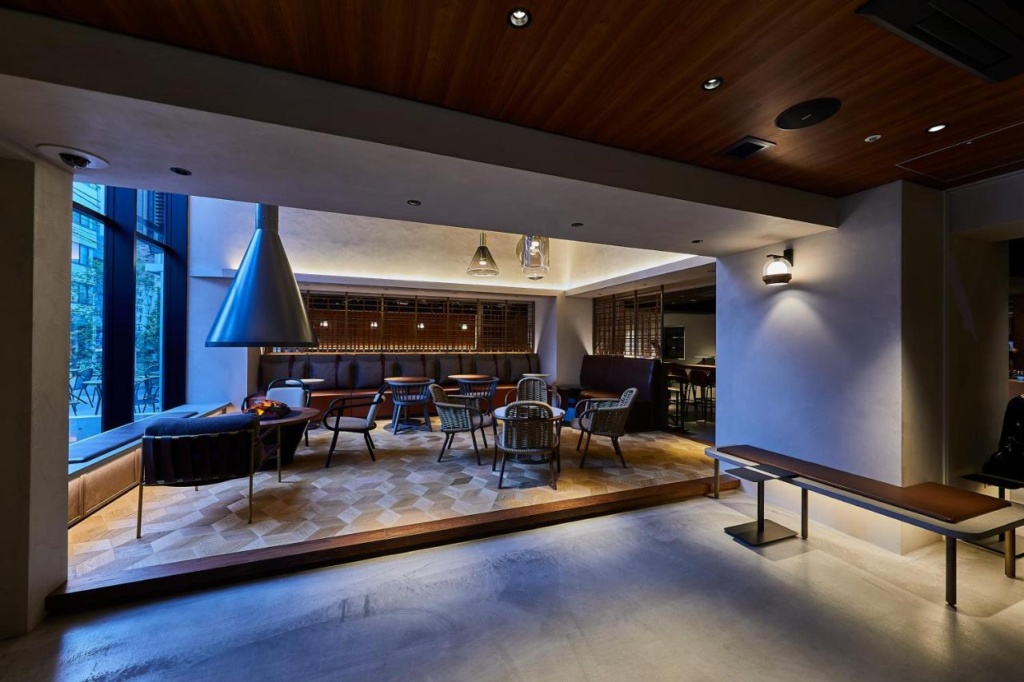 We may have saved the best for last! This is the fabulous Tourist Hotel & Cafe Akihabara. Not the most fancy name, granted! But look no further if you are in search of the best place to stay in Akihabara!
We love the design of this place, the service, the food, well pretty much everything!
READ: WHERE TO STAY IN TOKYO – BEST AREAS AND HOTELS !
---
How to get to Akihabara?
Akiba is located in the east of the central district of Chiyoda.
How to get to Akihabara station?
Three train lines operated by Japan Railway pass through this station. These are the Yamanote circular line and the Kehin-Tohoku and Chuo-Sobu lines. The Yamanote and Chuo lines will give you quick access to most tourist areas in Tokyo (and for visits outside Tokyo opt for the Bullet Train).
From Shibuya: The easiest way to reach Akiba is to take the Yamanote line. The journey will take you half an hour. You can also decide to stop at Suehirocho Station on the Ginza Line. This means you don't have to make any changes, and you'll only be a few minutes walk from Electric Town.
From Shinjuku: The fastest way to reach Akihabara from Shinjuku is to take the JR Chuo-Sobu line which crosses the Japanese capital on a West-East axis. You can also take the JR Yamanote Line which circles most of Tokyo's most popular areas.
From Tokyo Station: Akihabara is only 4 minutes from Tokyo Station via the JR Yamanote Line.

From Harajuku: Harajuku Station is also on the Yamanote Line. Since these two stations are located on opposite sides of the Japanese capital circular line, it will take you about 35 minutes to complete this trip. (READ: BEST THINGS TO SEE IN HARAJUKU)
From Asakusa: The Tsukuba Express line will allow you to connect Akihabara station with Asakusa station in less than fifteen minutes. You can also decide to stop at Suehirocho station on the Ginza line, for an equivalent transit time.
Always stay connected with e-SIM Card
Did you know that you don't need to buy physical sim cards anymore? Simply purchase an e-Sim card before your trip to Japan. You can do so here.
---
So, is Akihabara worth a visit?
We absolutely loved our visit of Akihabara during our stay in Tokyo!
Again, we highly recommend visiting at night. With all the lights everywhere the area is much more interesting!
Even if you are not a fan of the Otaku culture, it"s still worth a visit. Tokyo is so diverse and each neighborhood has something exciting to offer!
Akihabara, together with Harajuku, Shimokitazawa, Koenji and Monzen Nakacho are some of our favorite areas in Tokyo!
---
Related posts
13 BEST DISTRICTS TO VISIT IN TOKYO
30 AWESOME THINGS TO DO IN TOKYO
WHERE TO STAY IN TOKYO – BEST AREAS AND HOTELS !
10 BEST THINGS TO SEE IN MONZEN-NAKACHO IN TOKYO
TOP THINGS TO DO IN GINZA IN TOKYO
15 AWESOME THINGS TO SEE IN HARAJUKU
BEST THINGS TO SEE IN KOENJI IN TOKYO
EXPLORE KAGURAZAKA, THE LITTLE PARIS OF TOKYO
DISCOVER TSUKIJI OUTER MARKET IN TOKYO
15 BEST THINGS TO SEE IN ASAKUSA (SENSO-JI)
BEST THINGS TO SEE IN NIKKO NEAR TOKYO
GUIDE FOR A VISIT TO NARAI-JUKU
BEST THINGS TO SEE IN SHIRAKAWA-GO AND GOKAYAMA