YOU ARE GOING TO BALI AND WONDERING IF YOU SHOULD VISIT CANGGU? YOU HEARD ABOUT CANGGU BUT YOU ARE NOT SURE IF IT'S WORTH A VISIT?
When looking for things to do in Bali you've probably seen Canggu as one of the most visited places. Or simply by scrolling through your social media, you've seen so many posts about Canggu?
So is Canggu really worth the hype? Why is everybody talking about Canggu?
We spent a couple of months in Bali, and explored everything about Canggu (more in this post). In this post, we will provide all you need to know about Canggu to make decisions for yourself whether or not Canggu is worth visiting…
---
IS CANGGU WORTH IT? WELL, IT ALL DEPENDS…
And now you might think, what a typical answer….
But indeed, whether or not it is worth visiting Canggu depends on many different factors.
Canggu, has become this trendy coastal village in Bali. It has undeniably gathered a significant amount of hype in recent years. And it also became a true Digitial Nomads paradise (READ: BEST PLACES FOR DIGITIAL NOMADS IN THE WORLD)
While Canggu offers a range of appealing features and attractions, whether or not it lives up to the hype ultimately depends on your personal preferences and expectations.
If you are visiting Bali for the first time and want to experience the true Balinese culture, then Canggu would necessarily be a must-see. Also if you are traveling as a family, Canggu might not fit 100%…
Bali is called the island of gods, because of its countless temples and its spiritual atmosphere. But also because of its incredible landscapes made of volcanoes, waterfalls, endless rice fields, and impressive coastline.
You won't find the "true" Bali in Canggu, nor in Seminyak its neighboring area popular for its nightlife.
Canggu is a great blend of the Balinese world mixed with Western Culture.
This is also what Bali has become today. It's not just about rice fields, temples, volcanoes, and beaches, but places like Canggu and nowadays Uluwatu are becoming hotspots for Digital Nomads, people who live there long term. There is a sense of community and it's not just a touristy place anymore.
This is one of the main reasons why Canggu has become so trendy in the last few years!
---
SO WHY IS CANGGU SO POPULAR?
Beaches and Great Surf:
One of the primary reasons travelers flock to Canggu is its world-class beaches.
Stretching along Bali's southwestern coast, Canggu offers an array of sandy shores catering to all tastes. Echo Beach is a surfer's paradise, boasting consistent waves and a laid-back atmosphere. Berawa Beach, on the other hand, attracts families and those seeking a more relaxed beach experience.
From breathtaking sunsets to exhilarating water sports, Canggu's beaches are undeniably a major draw.
---
Hipster Vibe: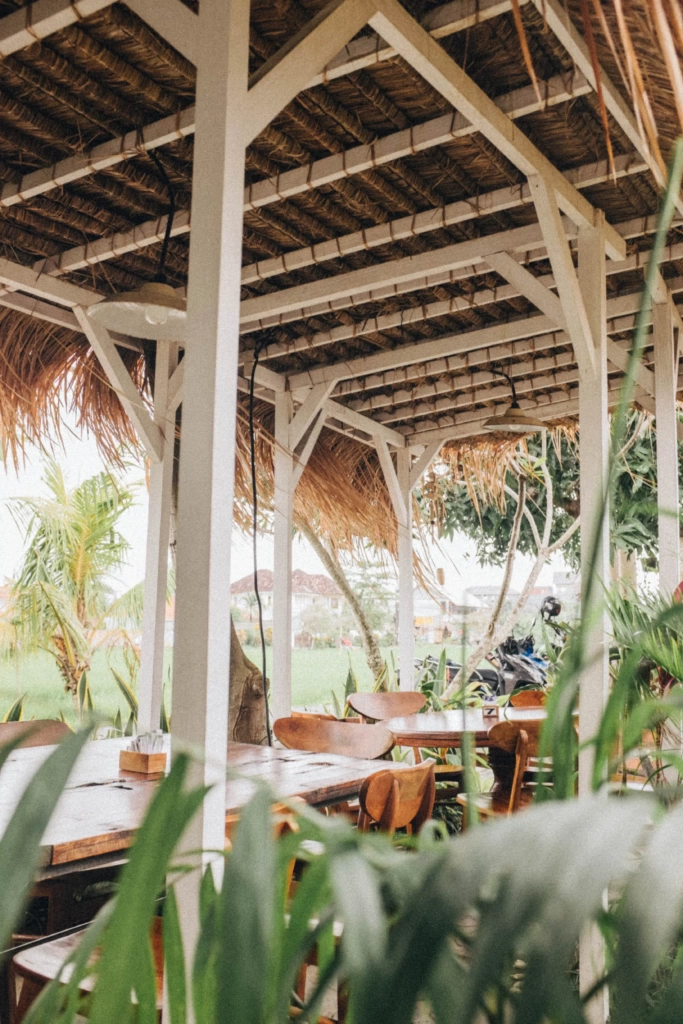 Canggu has earned a reputation as the hipster capital of Bali, and for good reason.
Its streets are lined with trendy cafes, boutique shops, and art galleries.
The neighborhood attracts a diverse crowd of digital nomads, surfers, and yoga enthusiasts, creating a unique blend of bohemian and modern vibes. Exploring the vibrant streets of Canggu is a must for anyone seeking an alternative Bali experience.
---
Foodie Paradise:
Canggu is a culinary haven. Really! It's probably one of the best places to eat on Earth!
From local warungs serving traditional Indonesian dishes to stylish international eateries, the dining scene in Canggu caters to everyone.
You can enjoy everything from healthy smoothie bowls to gourmet burgers and wood-fired pizzas. The emphasis on fresh, organic ingredients and innovative flavors makes Canggu a paradise for food enthusiasts as well as vegans.
READ: TOP TRADITIONAL DISHES IN BALI
---
Wellness and Relaxation:
If you're looking to rejuvenate your mind, body, and soul, Canggu has got you covered.
The area is dotted with yoga studios, wellness centers, and spas offering a range of treatments and classes. Whether you're a seasoned yogi or a curious beginner, Canggu offers numerous opportunities to unwind and find inner peace amidst its serene surroundings.
READ: BEST YOGA STUDIOS IN CANGGU AND PERERENAN
---
Nightlife: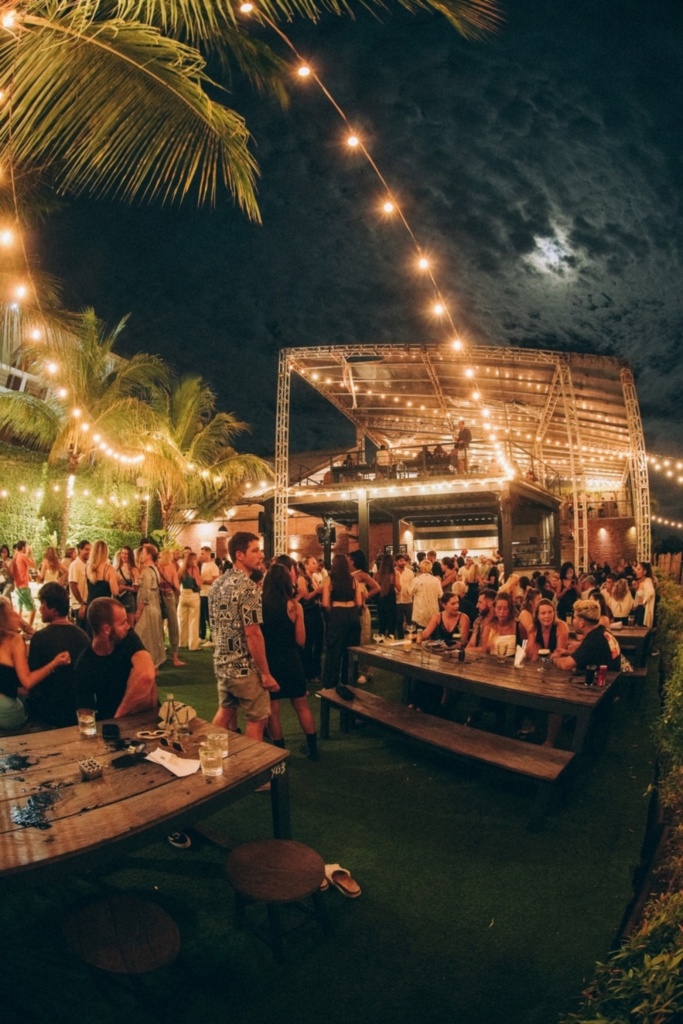 Although Canggu is known for its tranquility, it also knows how to party!
The vibrant nightlife scene in Canggu offers a mix of relaxed beach bars, trendy clubs, and live music venues. While it may not rival the lively atmosphere of neighboring Seminyak or Kuta, Canggu offers a more laid-back and intimate party experience.
READ: AWESOME BEACH CLUBS AROUND CANGGU & SEMINYAK
---
A true Digital Nomads Paradise:
Canggu is probably the mecca of digital nomads!
Balinese culture is full of spirituality: the smell of incense in the morning, the temples everywhere, the music of the ceremonies on the street.
Many digital nomads flock from the rest of the world to immerse themselves in the Balinese lifestyle.
Amongst all these traditions, you will also find great spots for surfing, yoga studios everywhere, sunshine pretty much all year round, co-working spaces at every corner (READ: BEST CO-WORKING SPACES IN CANGGU), healthy food and beautiful villas with private pools where to live with your friends and family.
That's what Canggu is all about.
READ: HOW MUCH DOES IT COST TO LIVE IN BALI?
---
Conclusion: is Canggu worth visiting?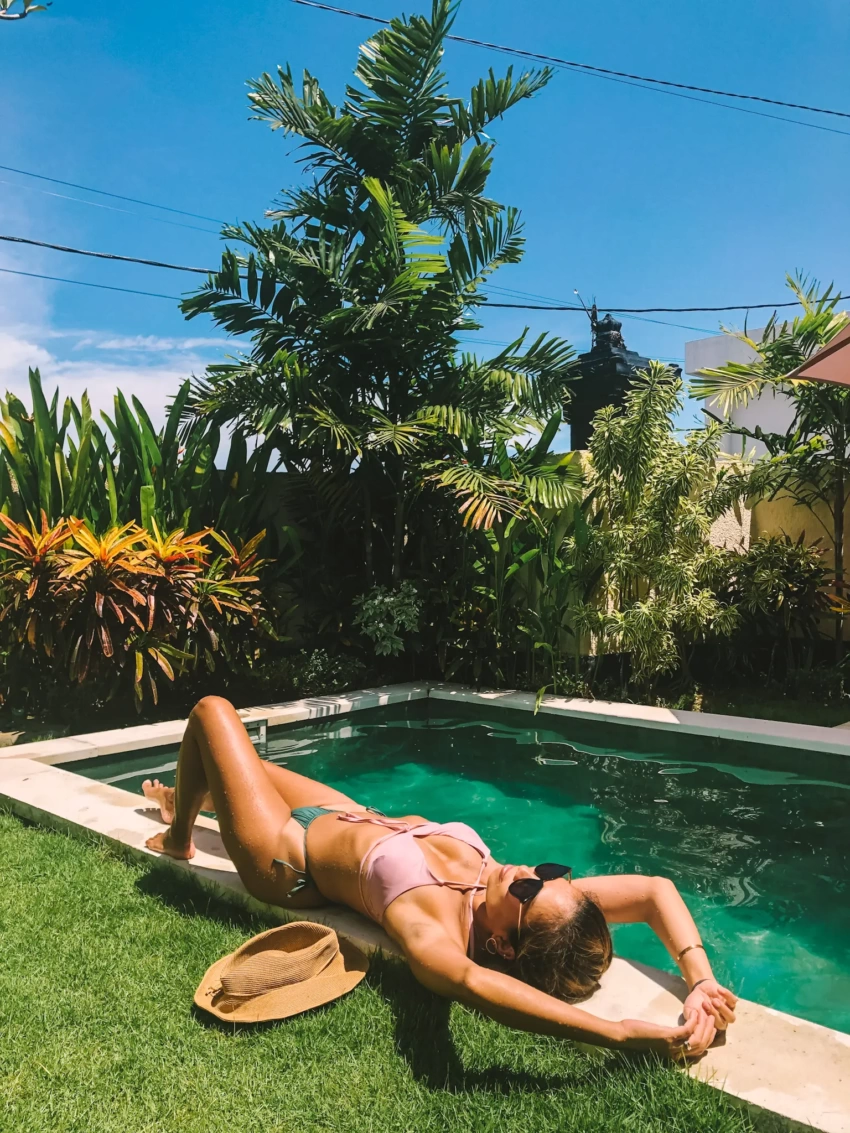 So, is it worth visiting Canggu in Bali? Absolutely. IF you know what to expect!
You won't find exactly what is the True Spirit of Bali but, with its breathtaking beaches, hipster ambiance, delectable cuisine, focus on wellness, and vibrant nightlife, Canggu offers a well-rounded experience for travelers seeking a unique adventure.
Whether you're a surfer, a food lover, a culture enthusiast, or simply in search of relaxation, Canggu has something to offer. Just be prepared for the growing popularity of the area, as it continues to gain traction as one of Bali's top destinations.
---
Related Posts
10 MOST INCREDIBLE HOTELS IN BALI
MOST AMAZING THINGS TO DO IN CANGGU
BEST YOGA STUDIOS IN CANGGU AND PERERENAN
BEST HOME DECOR SHOPS AROUND CANGGU
FULL GUIDE FOR PERERENAN IN BALI
10 BEST THINGS TO DO IN SEMINYAK
DISCOVER SESEH AND CEMAGI IN BALI
BEST PLACES TO LIVE FOR DIGITAL NOMADS