WHAT TO DO IN PERERENAN? BEST CAFES AND RESTAURANTS IN PERERENAN? WHY IS PERERENAN BECOMING SO POPULAR?
Pererenan is a tranquil village nestled on the southwest coast of Bali right next to Canggu.
It is a hidden gem that offers a serene escape from bustling tourist areas. With its scenic landscapes, laid-back atmosphere, and charming local culture, Pererenan is a must-visit destination for those seeking a peaceful and authentic Bali experience.
"PERENENAN IS A HIDDEN GEM NEXT TO CANGGU"
Penererenan is a more upscale version of Canggu. Much quieter and less crowded, Pererenan is surrounded by rice paddies.
There are many great things to do in Perenenan, from surfing, yoga & shopping, we will tell you all about it in this post!
To start, here is a short video to give you some impressions of Pererenan in Bali:
---
WHAT TO DO IN PERERENAN IN BALI?
1. SURF AT ECHO BEACH
Pererenan is known for its fantastic surf breaks, and Echo Beach is a surfer's paradise. Whether you're a seasoned pro or a beginner looking to catch your first wave, Echo Beach offers ideal conditions for all skill levels.
Rent a board, take a lesson from one of the local surf schools, and ride the waves in this breathtaking coastal setting.
---
2. EXPLORE RICE FIELDS AND LOCAL LIFE
Picturesque rice fields and traditional Balinese villages surround Pererenan. Take a leisurely stroll or rent a bicycle to explore the lush green landscapes and immerse yourself in the rural charm.
Witness the farmers working the fields, admire the intricately designed Subak irrigation systems, and soak in the tranquility of this idyllic countryside.
---
3. VISIT TANAH LOT TEMPLE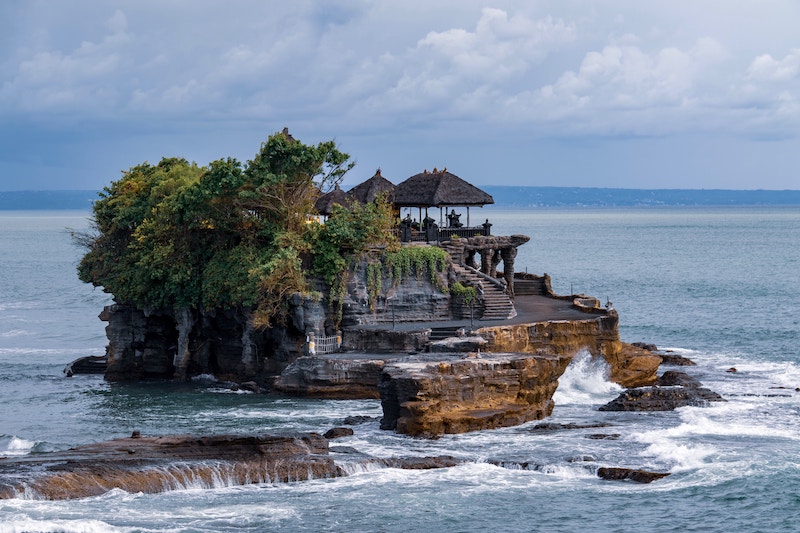 Just a short drive from Pererenan lies the iconic Tanah Lot Temple. Perched on a rock formation by the sea, this Hindu temple offers breathtaking views, especially during sunset.
Take a guided tour to learn about the temple's history and significance or simply admire its architectural beauty while enjoying the crashing waves and stunning coastal scenery.
Location: here
---
4. INDULGE IN WELLNESS AND YOGA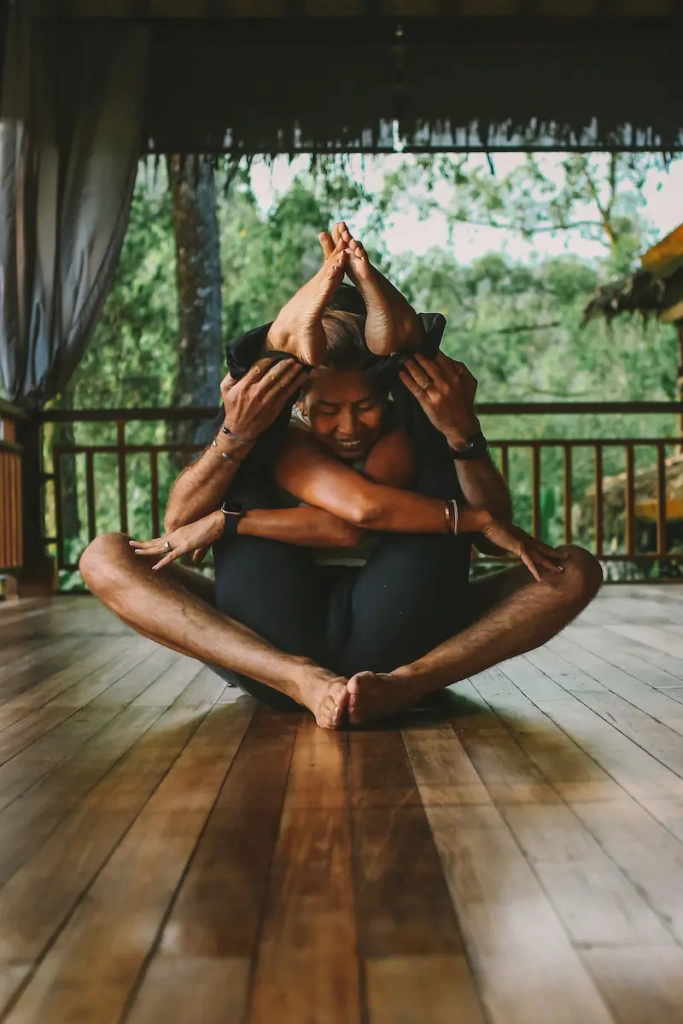 Pererenan is a haven for wellness enthusiasts, with numerous yoga studios and wellness retreats dotting the village.
Join a yoga class amidst the serene surroundings, practice meditation, or pamper yourself with rejuvenating spa treatments. Embrace the tranquility and rejuvenation that Pererenan offers for mind, body, and soul.
Best Yoga studios in Perenenan:
The Path
The Path is one of the newest yoga studios which opened in Canggu!
There are 2 studios at The Path one is indoor and fully air-conditioned and one is outdoor surrounded by a beautiful garden.
The Path is a true hidden gem that combines yoga with spirituality, fostering a deeper connection to the self and the surrounding environment.
This intimate and serene studio offers a diverse range of classes, including Hatha, Vinyasa, and Meditation, providing an opportunity for students to explore different yoga styles and deepen their practice.
---
Chandra Yoga Bali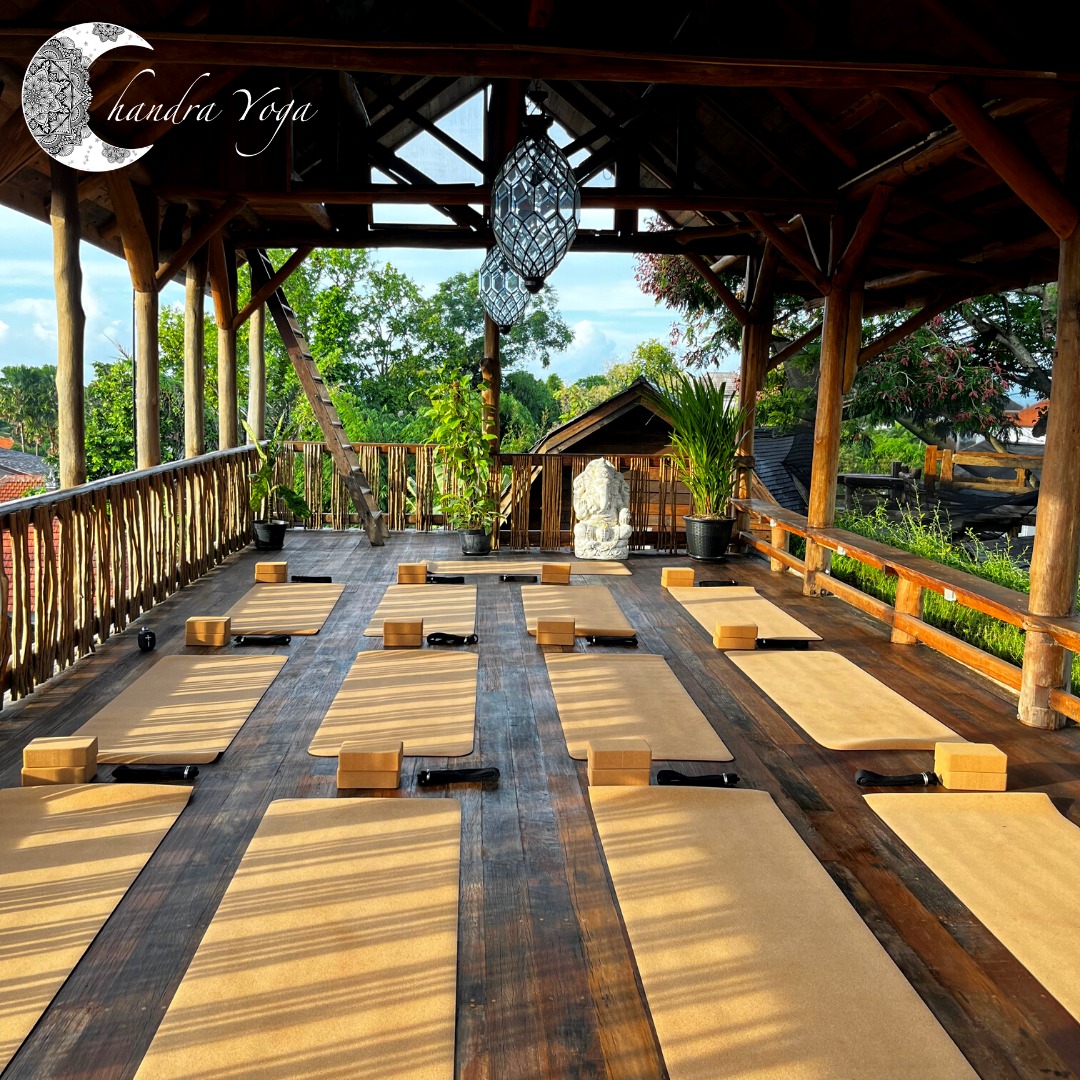 Chandra Yoga Bali is a hidden gem nestled in the heart of Pererenan.
This boutique yoga studio offers a nurturing and intimate environment for practitioners of all levels. With a focus on alignment-based Hatha and Vinyasa Flow, Chandra Yoga Bali guides students through a mindful and soulful practice.
The skilled instructors provide personalized attention and create a welcoming atmosphere that encourages growth and self-exploration. Whether you're a beginner or an experienced yogi, Chandra Yoga Bali offers a sanctuary where you can deepen your practice and find inner peace.
READ: BEST YOGA STUDIOS IN CANGGU AND PERERENAN
---
5. EXPLORE PERERENAN BEACH
Pererenan Beach is a hidden gem with its black sand, dramatic waves, and untouched beauty.
Take a leisurely stroll along the shore, witness local fishermen at work, or simply relax on the beach while enjoying the breathtaking ocean views. Pererenan Beach offers a peaceful and unspoiled environment, allowing you to unwind and connect with nature.
Go there at Sunset for one of the best experiences in Bali!
---
6. CHECK OUT SOME OF THE BEST CAFES IN PERERENAN
Pererenan, a charming village in Bali, is not only known for its breathtaking landscapes but also for its vibrant food scene.
From cozy hideaways to stylish eateries, Pererenan offers a variety of cafes that cater to every taste and preference.
Here are our favorite cafes in Pererenan
Monsieur Spoon
Monsieur Spoon is a French-inspired bakery and cafe that has become a favorite among locals and visitors alike.
Known for its artisanal bread, delectable pastries, and freshly brewed coffee, Monsieur Spoon offers a cozy atmosphere where you can enjoy a delightful breakfast or a leisurely afternoon treat. Don't miss their famous croissants and quiches, which are baked to perfection.
---
Baked
Baked is a hidden gem tucked away in Pererenan, offering a cozy and inviting atmosphere for coffee aficionados and food lovers. This charming cafe serves up a delectable range of homemade pastries, cakes, and artisanal bread.
Their carefully crafted coffee menu and specialty drinks perfectly complement the delightful baked goods. Whether you're looking for a morning pick-me-up or a sweet treat in the afternoon, Baked is the perfect spot to satisfy your cravings.
---
Brunch Club Pererenan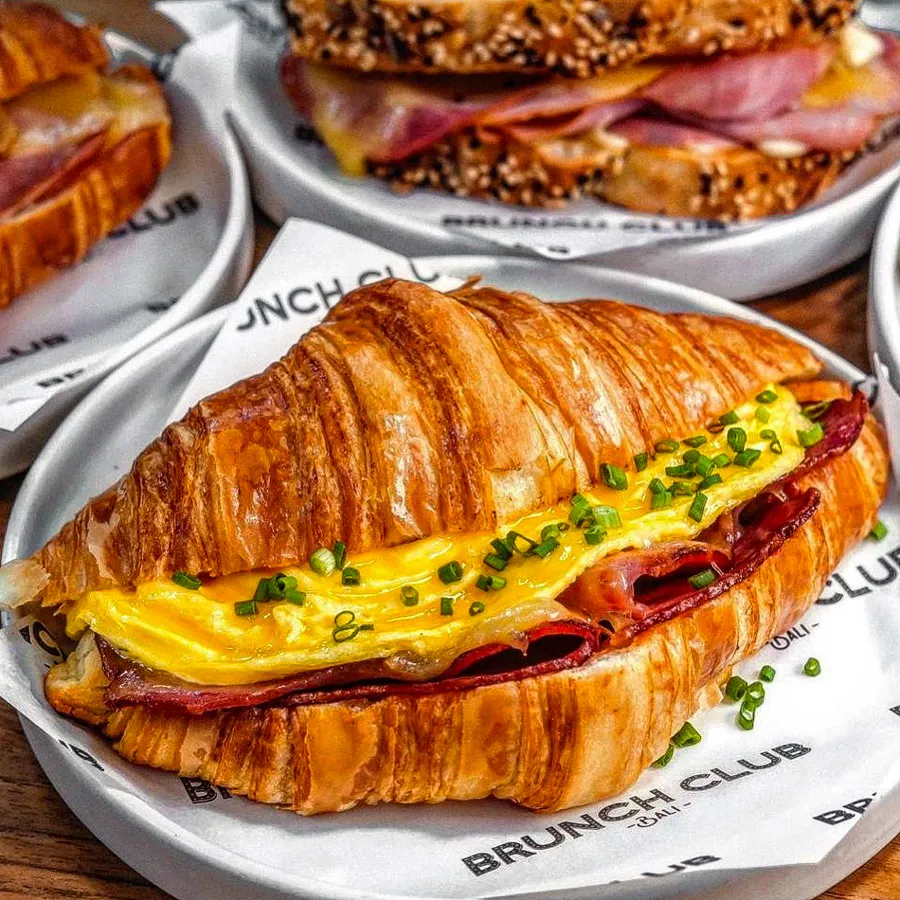 Brunch Club Pererenan is a popular cafe that caters to the brunch enthusiasts in Pererenan.
With its stylish and modern design this cafe offers a cozy atmosphere to enjoy a delicious and Instagram-worthy meal. Their menu features a wide array of brunch options, from hearty breakfast dishes to mouthwatering sandwiches and salads.
Pair your meal with a freshly brewed coffee or one of their refreshing juices, and savor the flavors of a delightful brunch experience.
---
Tribal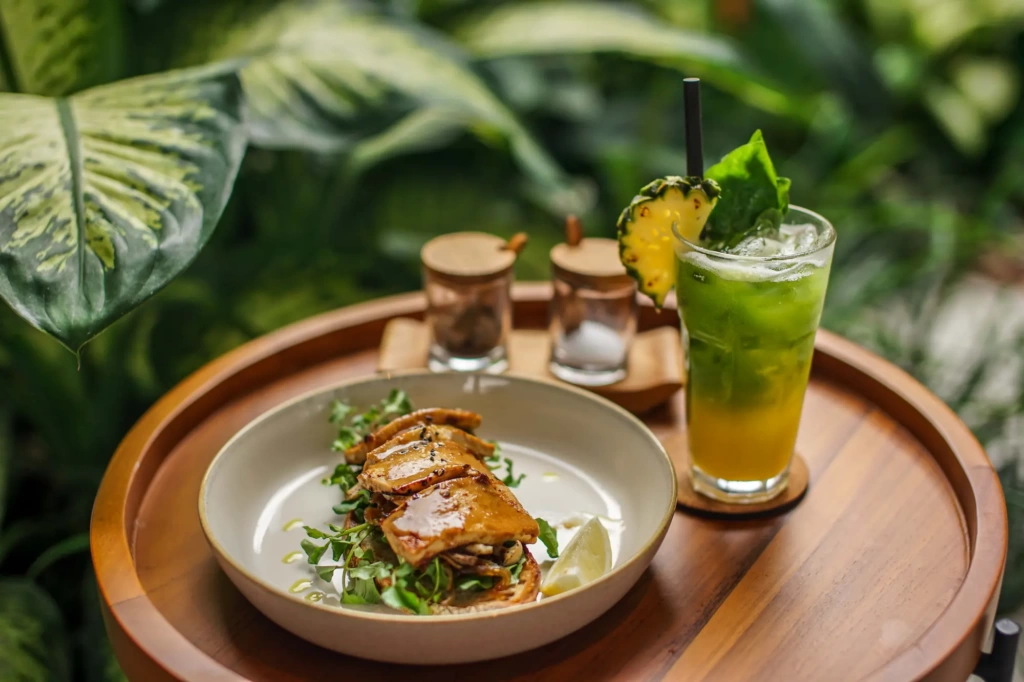 Tribal is a unique and eclectic cafe that stands out for its bohemian vibes and artistic atmosphere.
With its vibrant decor, comfortable seating, and laid-back ambiance, Tribal offers a haven for coffee lovers and creatives alike. Their menu features a range of delicious dishes, including hearty breakfast bowls, sandwiches, and smoothie bowls.
Don't miss their specialty coffee and unique tea blends, which perfectly complement the artistic energy of the cafe.
Tribal is one of our favorite places to hangout in Pererenan!
---
Touché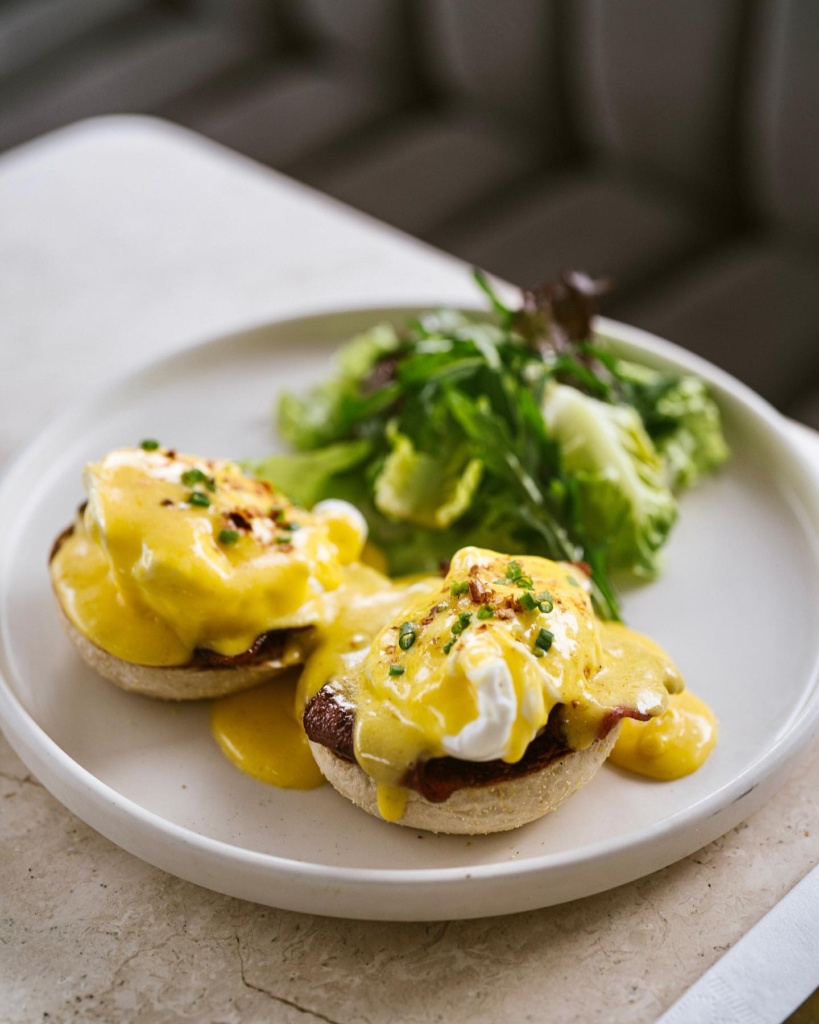 Touché is a charming cafe in Pererenan with its cozy ambiance and delectable offerings.
Known for their specialty coffee and artisanal pastries, Touché provides a warm and inviting space to relax and indulge.
From their perfectly brewed espresso drinks to their mouthwatering croissants and cakes, Touché is a must-visit cafe in Pererenan.
---
7. CHILL AT A BEACH CLUB IN PERERENAN
Pererenan, Bali, is home to stunning beaches that embody the essence of tropical bliss.
To elevate your beach experience, visiting a beach club in Pererenan is a must. With their vibrant atmosphere, breathtaking views, and outstanding amenities, beach clubs takes seaside relaxation and entertainment to new heights.
Here are our favorite Beach Clubs in Pererenan:
La Brisa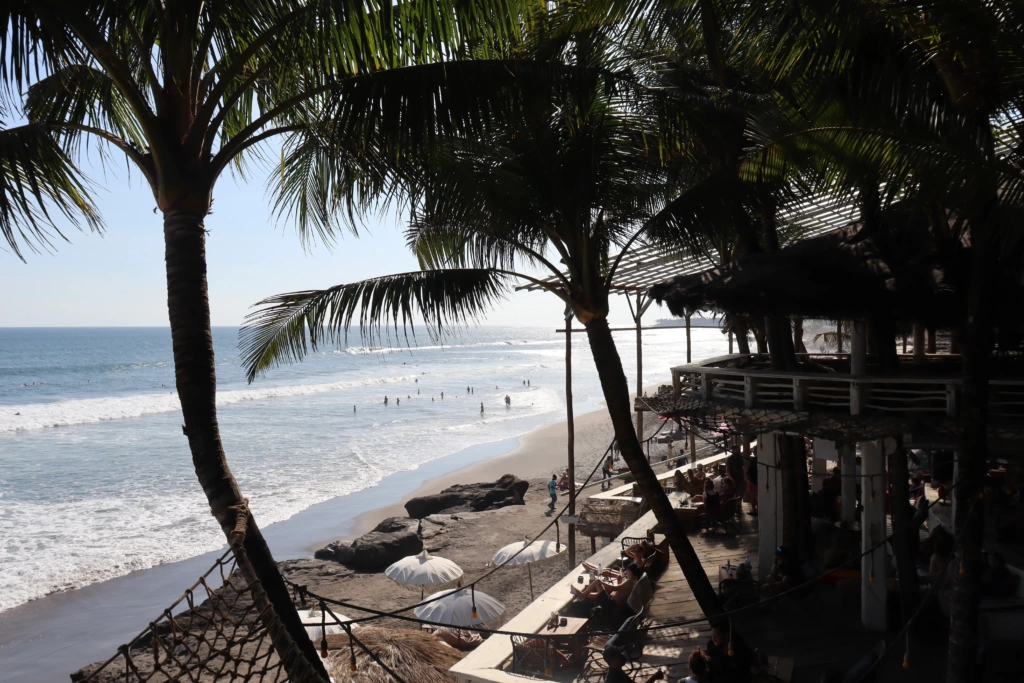 Visiting Canggu but not spending a day at La Brisa, would be a pity!
Here you will be transported into a rustic and bohemian-inspired beach paradise. From its salvaged wood and bamboo structure to its beachfront location, this beach club embodies a sense of tropical feeling.
Lounge on colorful daybeds, sip on handcrafted cocktails and indulge in a menu that showcases fresh seafood and international flavors. The eclectic ambiance, complemented by regular live music events, makes La Brisa a must-visit destination for beach club enthusiasts.
---
Sol Rooftop Bali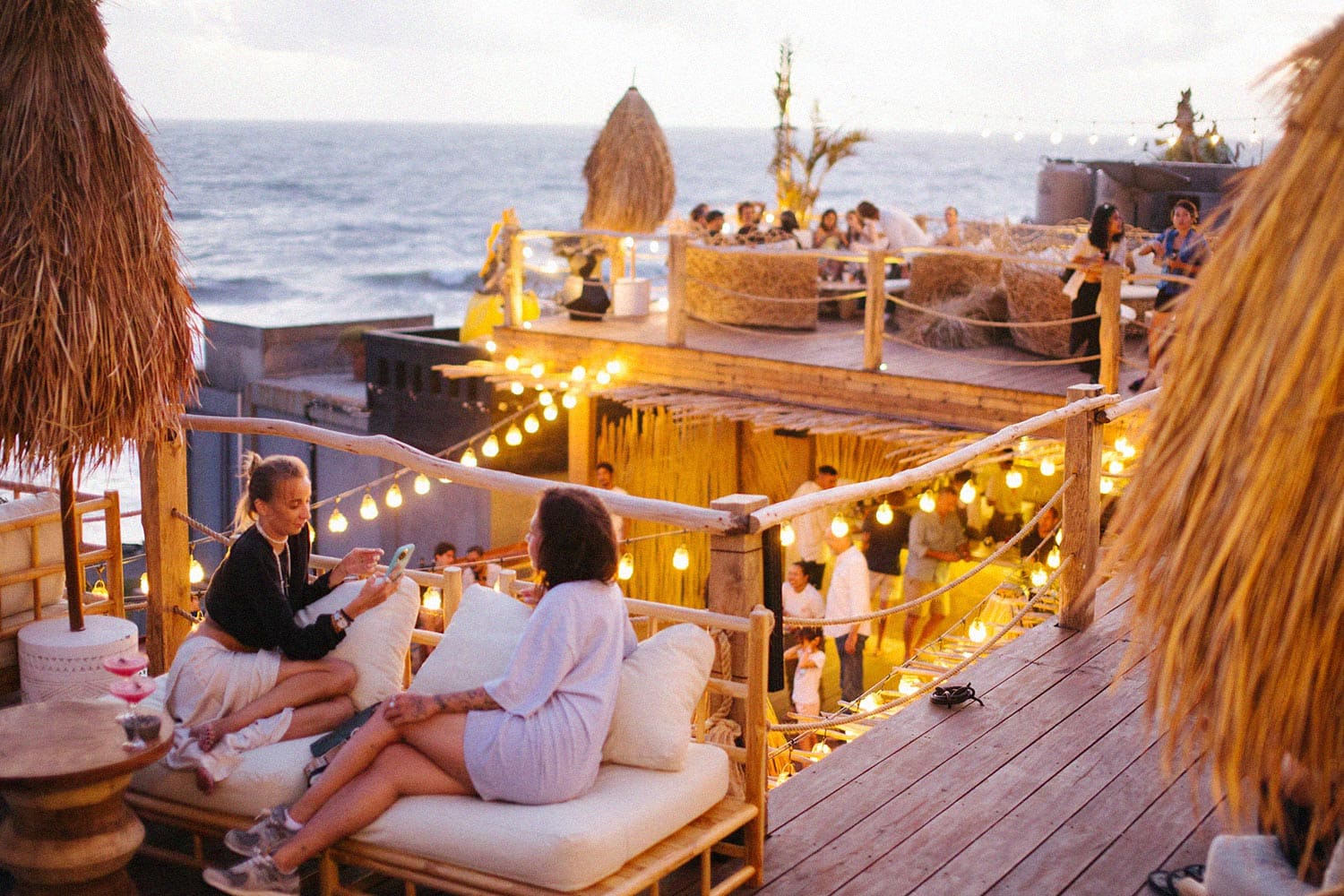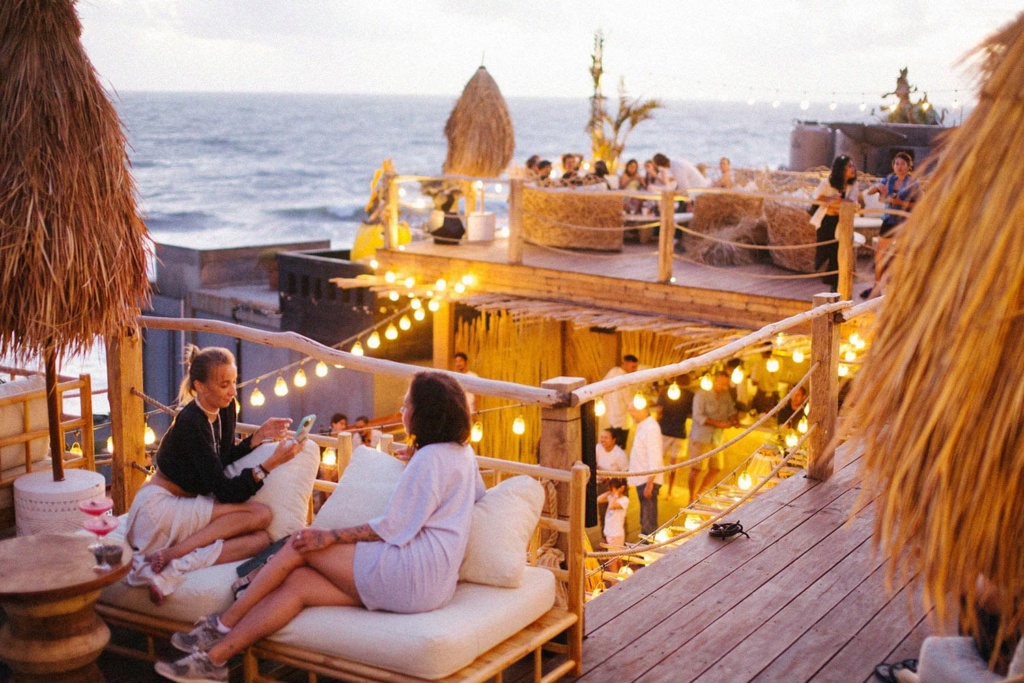 Adding to the vibrant beach club scene in Canggu is The Sol, a hidden gem that captivates visitors with its contemporary design and breathtaking views.
The Sol offers a chic and stylish space to unwind. Lounge on sunbeds or plush cabanas, take a refreshing dip in the pool, and enjoy uninterrupted ocean vistas.
The beachfront restaurant serves a fusion of international cuisines, while the bar mixes up creative cocktails that perfectly complement the seaside setting. WE LOVE THIS PLACE!
READ: AWESOME BEACH CLUBS AROUND CANGGU & SEMINYAK
---
8. PLAY SOME PADEL AT PERERENAN JUNGLE PADEL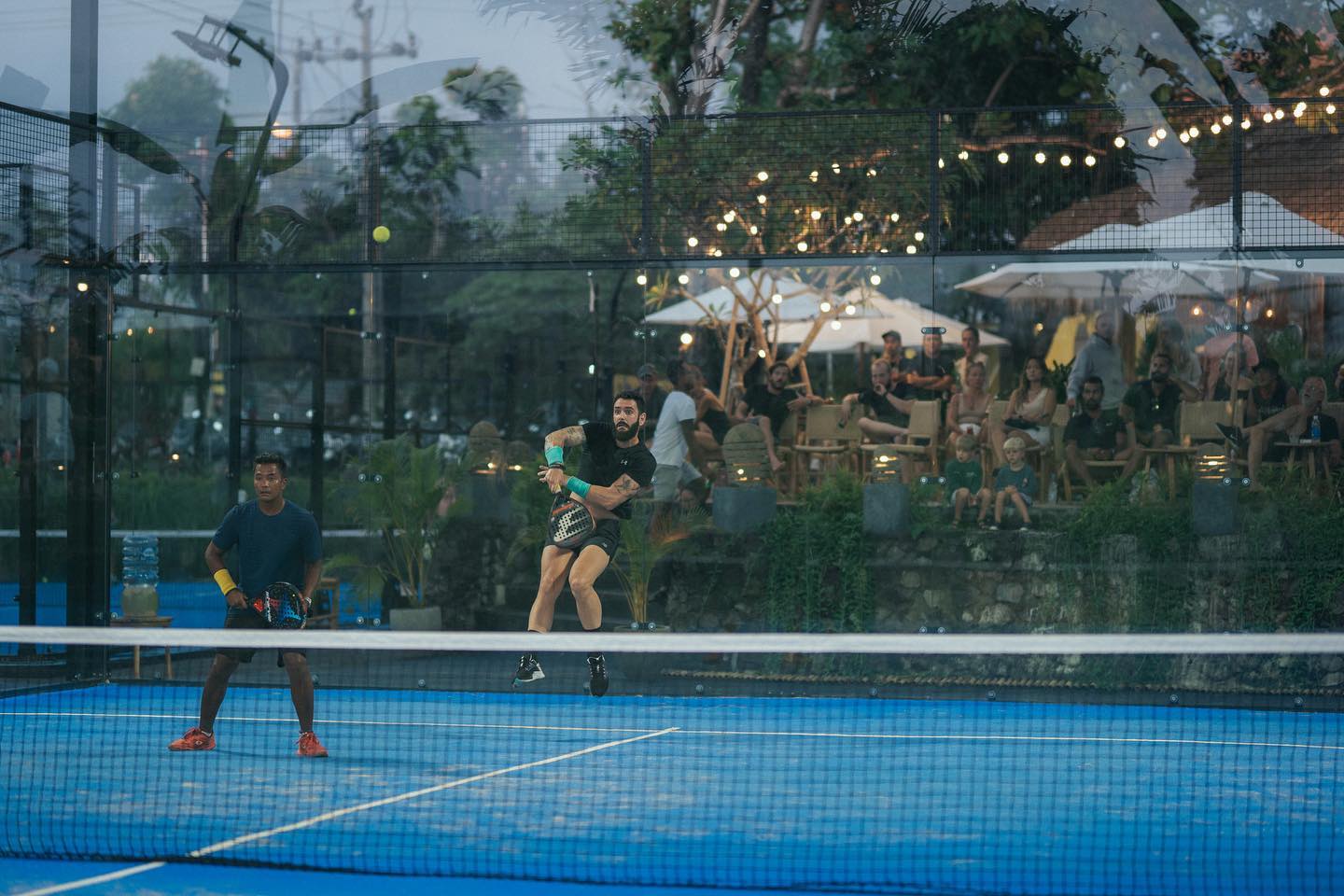 Pererenan, Bali, is a place where nature's beauty meets vibrant recreational activities. Among the exciting offerings in this coastal village, Jungle Padel stands out as a great way to have fun and do sports while in Bali.
Jungle Padel provides an opportunity to channel your competitive spirit in a dynamic and exhilarating way. Similar to traditional tennis, Padel tennis is played on a smaller court with solid Padel and a lower net.
Whether you're a seasoned player or a beginner, Jungle Padel welcomes all skill levels. Challenge your friends, join a tournament, or engage in casual matches as you embrace the competitive spirit in this unique sporting experience.
---
9. HAVE AN AMAZING DINNER IN PERERENAN
Some of the best restaurants in the Canggu area, are located in Pererenan.
Pererenan is becoming a real culinary paradise. With its diverse and vibrant food scene, Pererenan offers a range of exceptional dining experiences.
Here are our favorite restaurants in Pererenan:
Shelter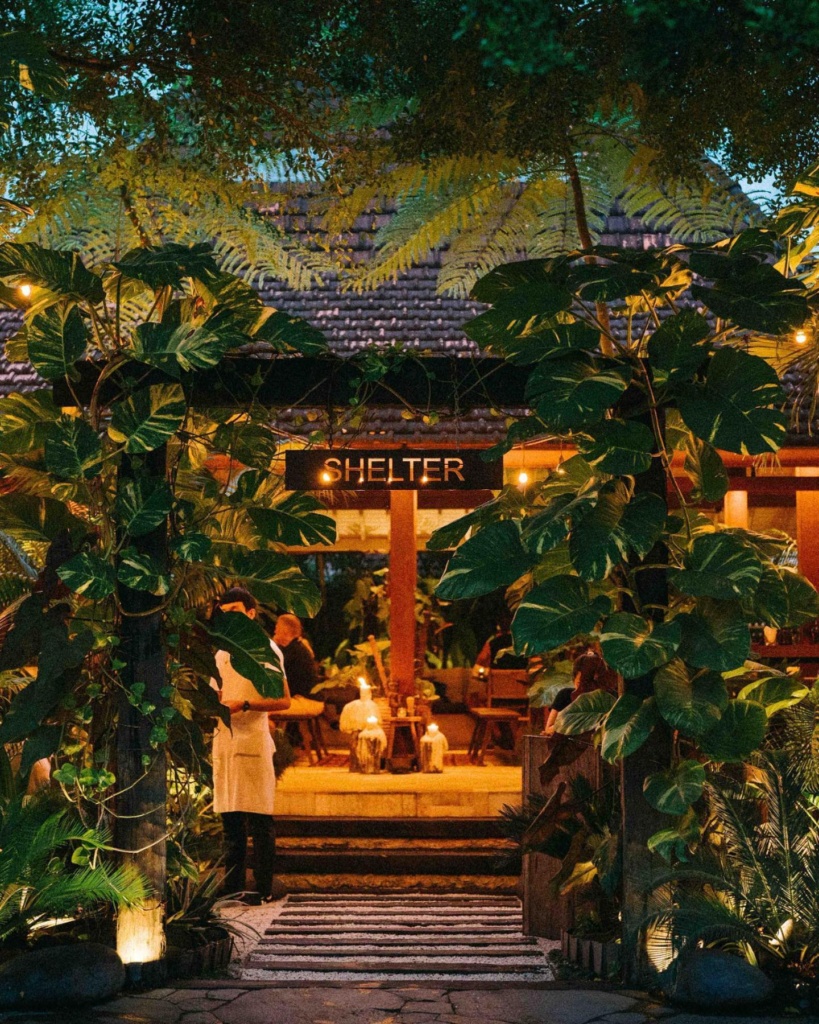 Shelter is a hidden gem in Pererenan, offering a unique dining experience in a cozy and stylish setting.
With a menu inspired by global flavors, Shelter serves up a variety of creative and delicious dishes. From their mouthwatering wood-fired pizzas to their fresh seafood options, every bite at Shelter is a culinary delight.
Pair your meal with a craft cocktail or a glass of wine to complete the dining experience.
---
ARTE Canggu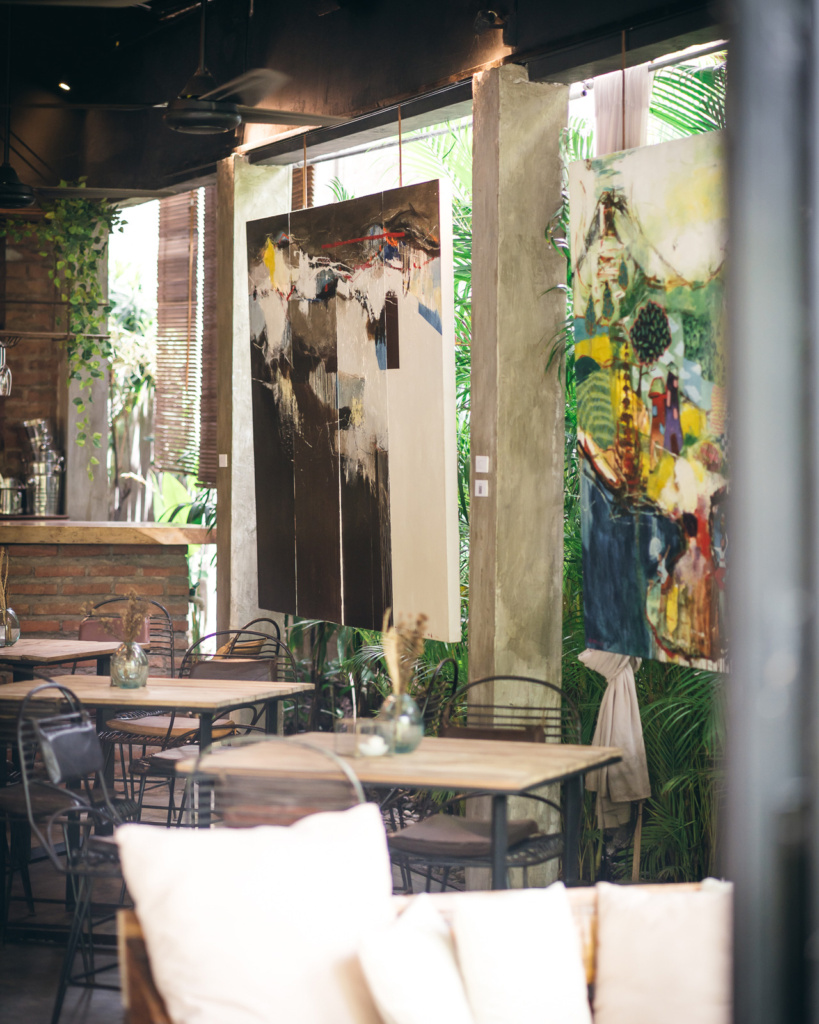 If you fancy Italian Food, in a romantic and tropical settings surrounded by Art pieces, search no longer, ARTE is one of the best restaurants in Pererenan!
Pair your food with excellent wine from their extensive wine menu! You can only enjoy your dinner at ARTE for an unforgettable night in Bali!
---
WOODS
Woods offers a unique experience where nature and gastronomy intertwine. With its enchanting setting, wholesome menu, and commitment to sustainability, Woods has become a beloved destination for locals and visitors alike.
With its open-air seating and natural elements incorporated into the design, Woods seamlessly blends indoor and outdoor spaces, allowing visitors to dine amidst the beauty of nature.
---
10. TAKE A WALK ON THE BEACH TO SESEH AND CEMAGI
If you are staying in Canggu or Pererenan, we invite you to explore the tranquil villages of Seseh and Cemagi, tucked away on Bali's southwest coast, where you can experience a serene and authentic side of the island.
From Pererenan Beach you can easily walk along the coast to Seseh and Cemagi!
Seseh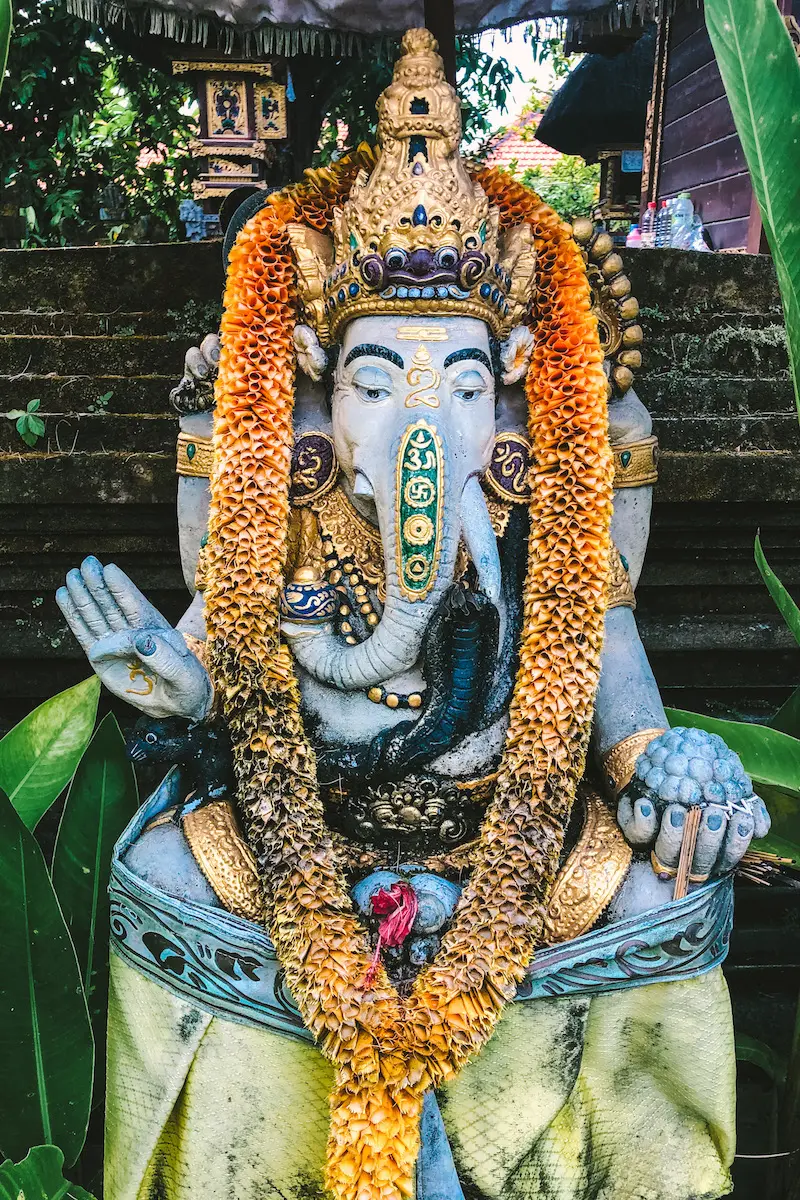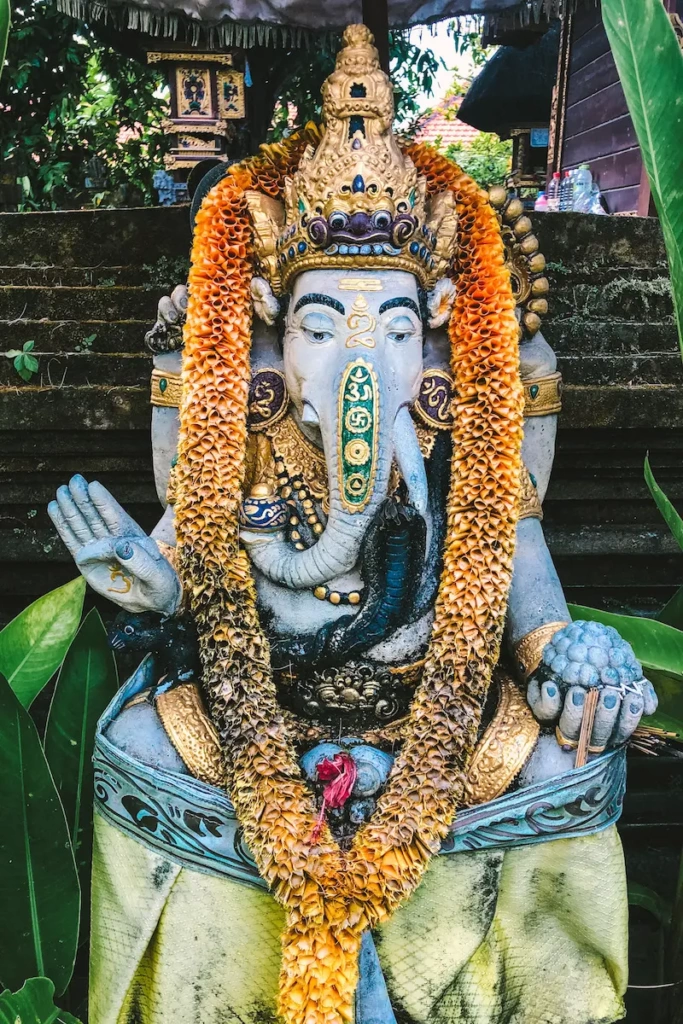 Seseh, a coastal village with a laid-back atmosphere, offers a retreat from the hustle and bustle of more touristy areas. The village is blessed with a picturesque black sand beach, where you can enjoy peaceful walks along the shoreline, witness local fishermen going about their daily routines, and marvel at the enchanting sunsets painting the sky in hues of orange and gold.
One of the highlights of Seseh is its strong connection to Balinese traditions. Take a stroll through the village and witness the daily offerings being made at the intricately adorned temples. Engage with the friendly locals and learn about their way of life, deep-rooted traditions, and age-old customs.
Cemagi
Adjacent to Seseh lies the serene village of Cemagi, known for its lush green landscapes and tranquil coastal beauty. Cemagi offers a serene escape where you can unwind amidst nature's embrace.
Explore the emerald rice fields that stretch out before you, breathe in the fresh air, and soak in the peaceful ambiance that surrounds you.
---
WHERE TO STAY IN PERERENAN?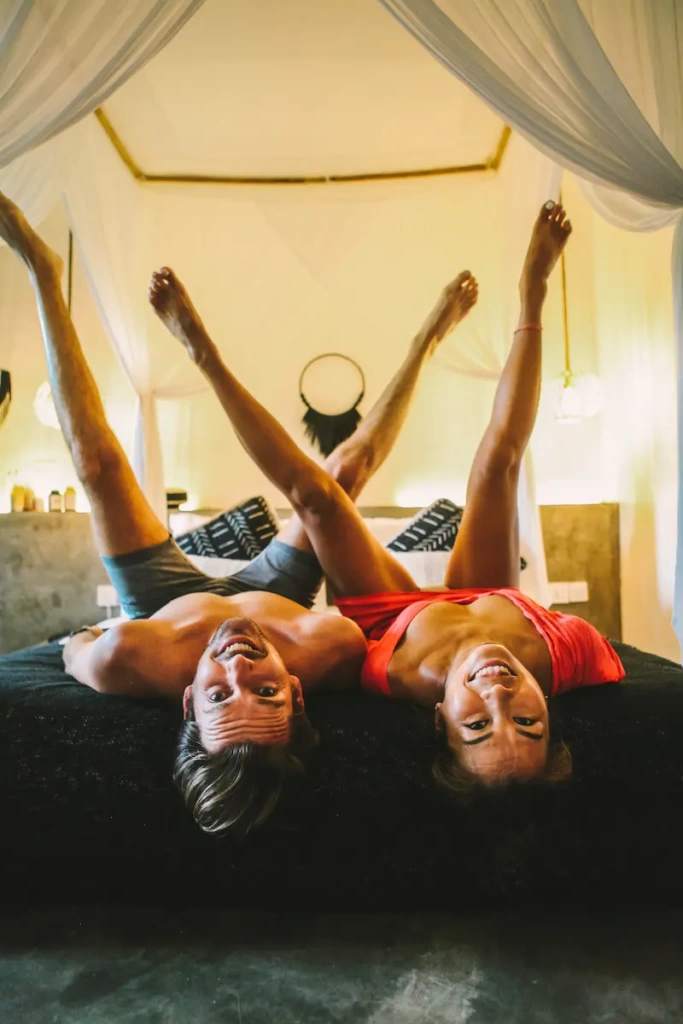 Pererenan, Bali, is a hidden gem that offers a tranquil escape from the bustling tourist areas. Staying in Pererenan is a great alternative to Canggu.
Here are some of the best places to stay in Pererenan:
La Reserve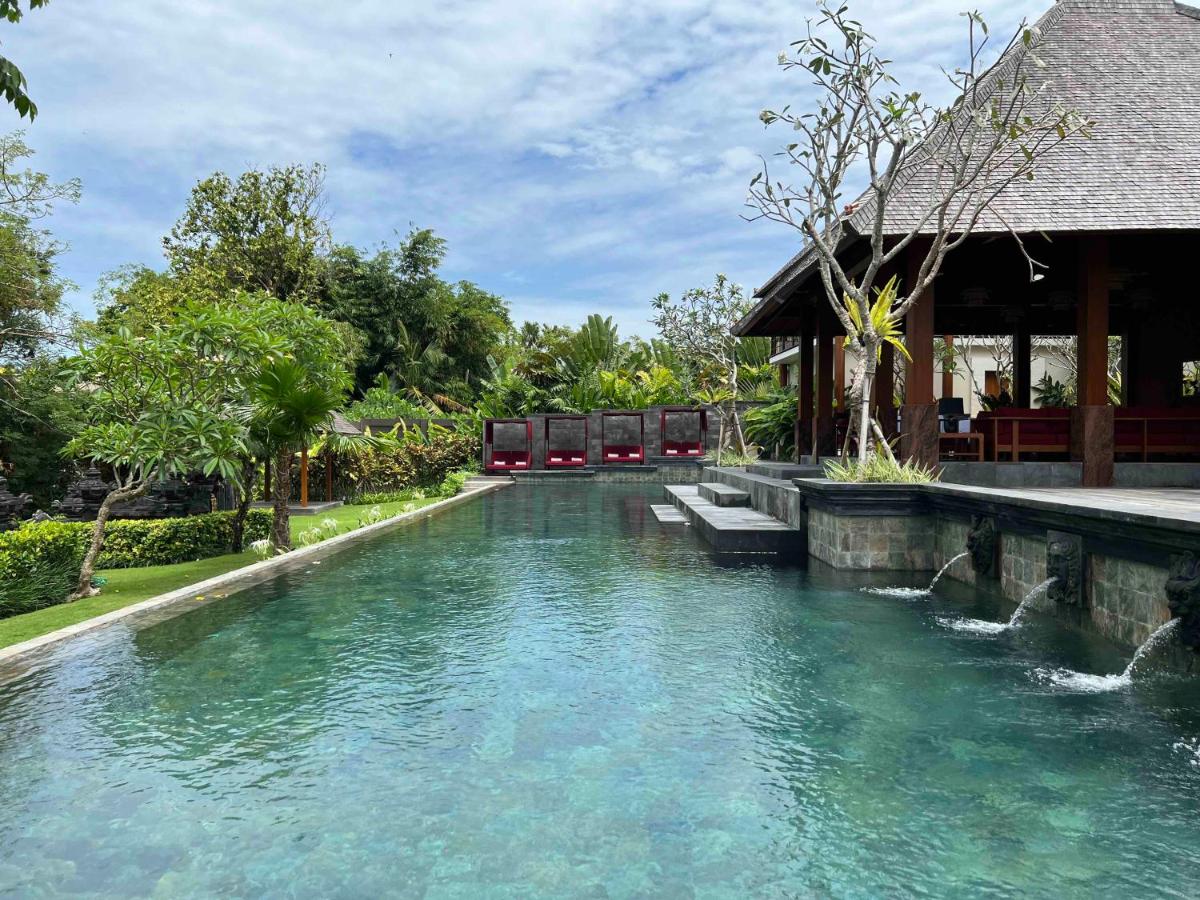 La Reserve is a boutique hotel in Pererenan that offers a blend of luxury and tranquility.
With its elegant rooms, lush gardens, and a stunning swimming pool, La Reserve provides a peaceful and refined atmosphere for a relaxing stay. Indulge in their personalized service, enjoy the serene surroundings, and unwind in this hidden gem of Pererenan.
>> CHECK THE AVAILIBILITY AND BOOK NOW
---
Tribal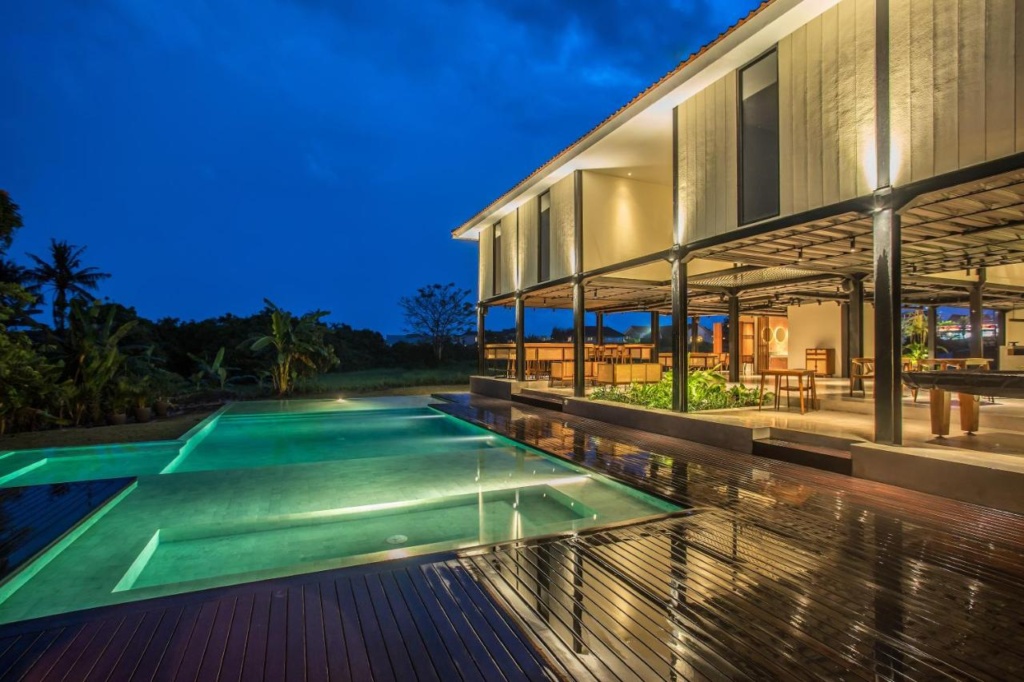 Tribal is not only an amazing cafe, but it's also a co-working space and a modern guesthouse. We absolutely love Tribal and if you are on a budget, opt for this place! You gonna love it.
READ: BEST CO-WORKING SPACES IN CANGGU
---
Shore Amora Canggu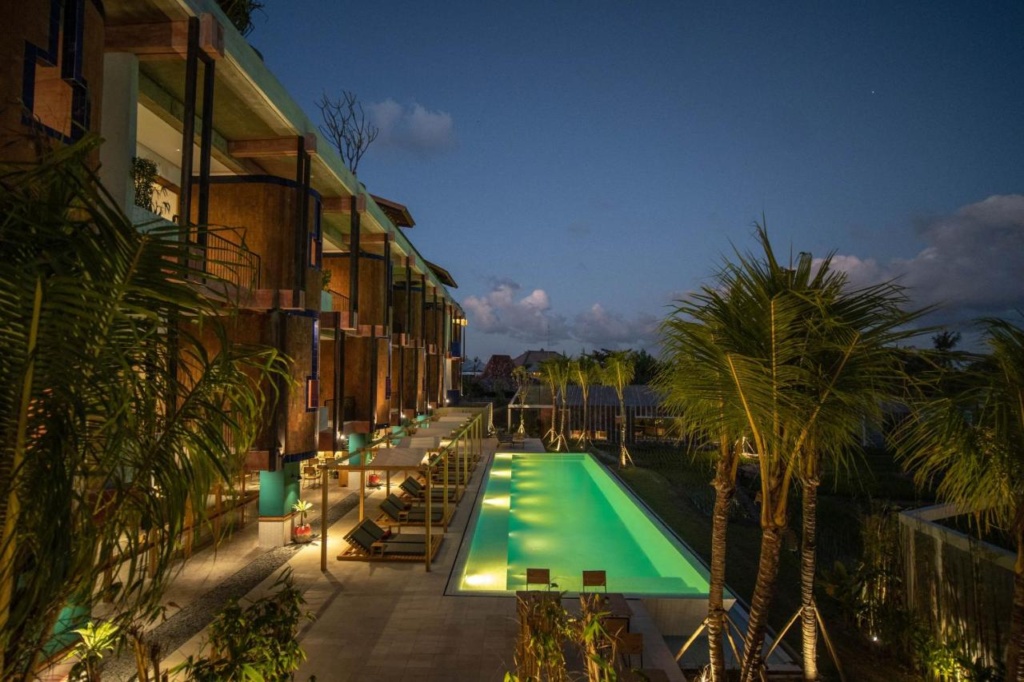 ---
Shore Amora Canggu is a charming beachfront accommodation that captures the essence of Pererenan's coastal beauty.
With its stylish rooms, breathtaking ocean views, and direct beach access, Shore Amora Canggu offers a serene and idyllic retreat. Immerse yourself in the calming ambiance, savor the coastal breeze, and relish the laid-back luxury that Shore Amora Canggu provides for a truly memorable stay.
>> CHECK IT OUT
READ: 10 MOST INCREDIBLE HOTELS IN BALI
---
HOW TO GET AROUND IN PERERENAN?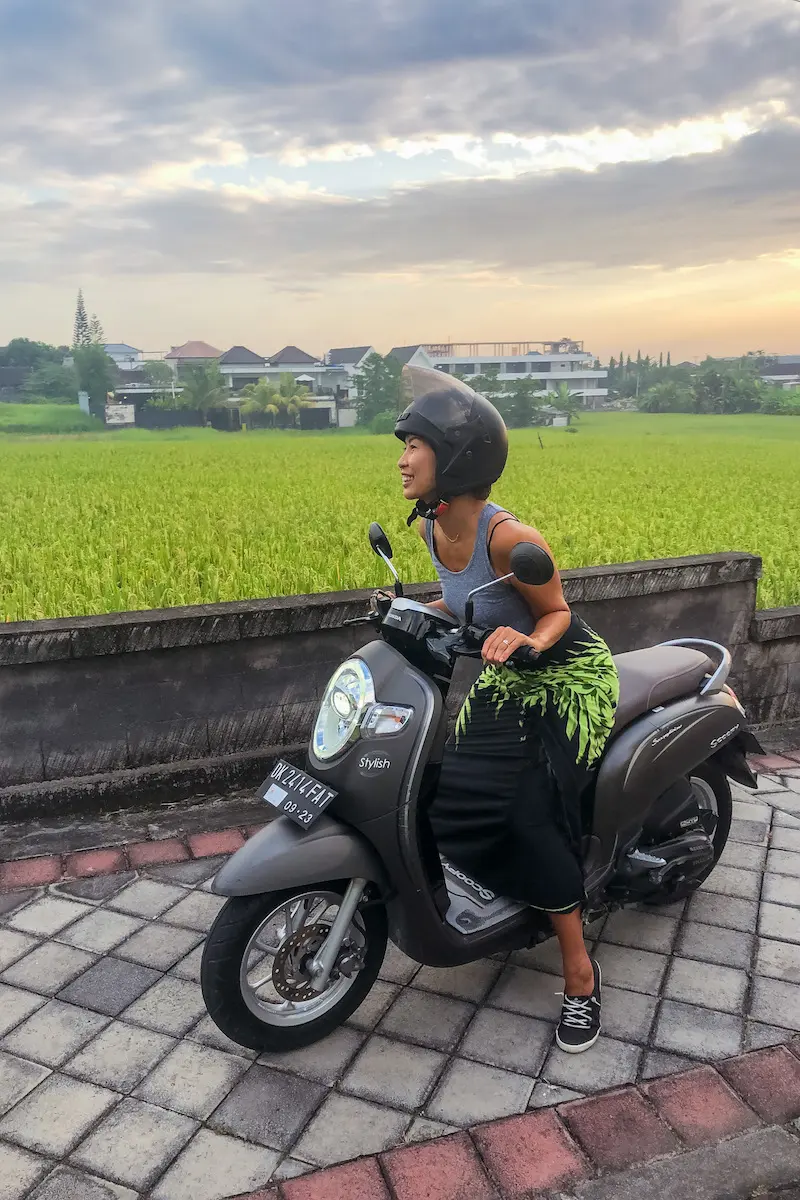 While Pererenan itself is relatively small, it wouldn't be possible to visit everything on foot.
Renting a scooter is by far the best option in Bali. Another easy way to explore the island is by using a Ride Hailing app such Gojek and Grab (equivalent of Uber).
For those who prefer not to drive themselves, hiring a private driver is a convenient option. They provide personalized transportation services, offering flexibility and local knowledge. Hiring a private driver allows you to sit back, relax, and enjoy the scenic views without the hassle of navigating unfamiliar roads.
---
WHEN IS THE BEST TIME TO VISIT PERERENAN?
High Season: April to September
The high season, spanning from April to September, is considered the best time to visit Pererenan. During this period, Bali experiences dry and sunny weather, ideal for beach activities and outdoor exploration. With minimal rainfall and average temperatures ranging from 26°C to 30°C (79°F to 86°F), it's the perfect time to soak up the sun, surf the waves, and indulge in outdoor adventures.
Surfing Season: May to September
Surf enthusiasts flock to Pererenan during the surfing season, which typically runs from May to September. During these months, consistent swells create ideal conditions for surfing. Experienced surfers can catch challenging waves, while beginners can take lessons and enjoy smaller, more manageable surf. The combination of favorable weather and great surf makes this period popular among wave riders.
Low Season: December to March
The low season, spanning from December to March, brings occasional showers and higher humidity to Pererenan. While rainfall is more frequent during these months, it is often short-lived, allowing for plenty of enjoyable outdoor activities.
The advantage of visiting during the low season is the significantly reduced number of tourists, making it an opportune time to explore Pererenan's hidden gems and take advantage of discounted rates.
---
WHY IS PERERENAN BECOMING SO POPULAR?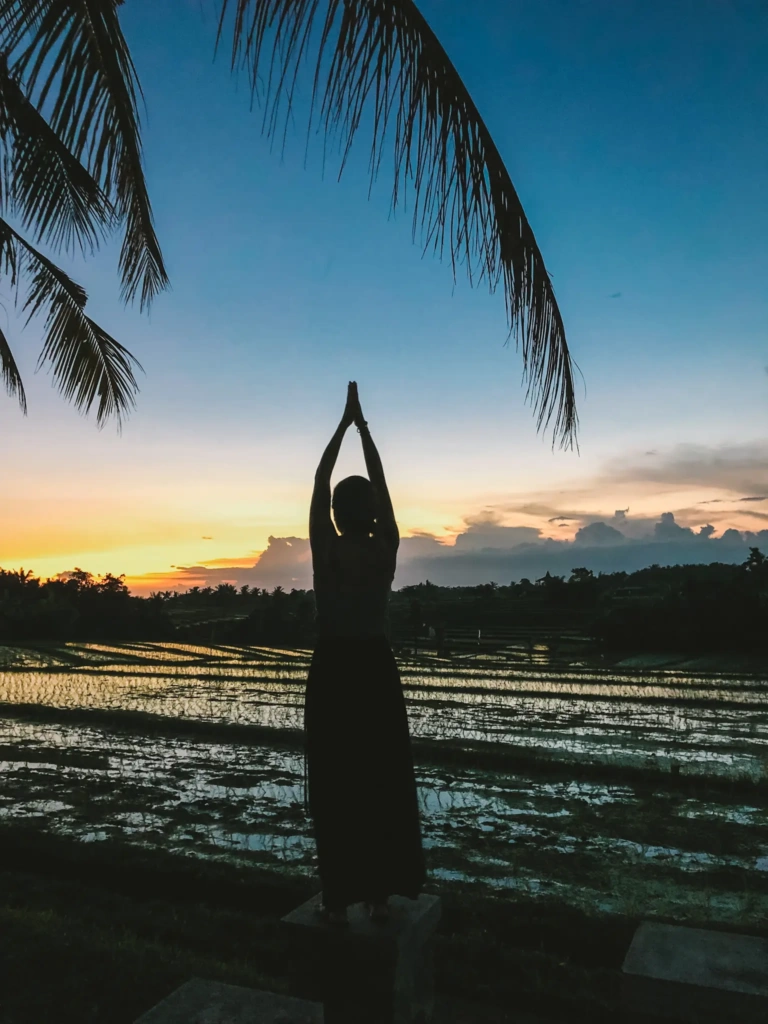 Serenity and Tranquility
Pererenan is known for its peaceful ambiance and laid-back atmosphere.
Unlike the more crowded areas of Canggu, Pererenan offers a sense of serenity and tranquility. The village is characterized by lush green landscapes, quiet beaches, and a slower pace of life, providing a peaceful retreat for those seeking relaxation and rejuvenation.
---
Undisturbed Nature
Pererenan boasts natural beauty that remains relatively untouched. The village is surrounded by verdant rice fields, coconut groves, and a rugged coastline, creating a scenic backdrop that enchants visitors.
Unlike Canggu, which has experienced rapid development and urbanization, Pererenan still maintains a sense of unspoiled nature that adds to its appeal.
---
Authentic Balinese Experience
Pererenan offers a glimpse into the authentic Balinese way of life.
The village retains its traditional charm, with local temples, traditional markets, and community rituals that showcase Balinese culture. Visitors have the opportunity to engage with the warm and friendly locals, partake in cultural festivities, and immerse themselves in the genuine essence of Balinese traditions.
---
Relaxed Dining and Entertainment
Pererenan's dining and entertainment scene reflects its laid-back nature. The village is home to charming cafes, local warungs, and hidden gems that offer a more intimate dining experience. While Canggu boasts a vibrant nightlife and a wider range of international restaurants, Pererenan's charm lies in its cozy establishments and the chance to savor authentic flavors in a relaxed setting.
---
Quaint Accommodations
Pererenan's accommodation options lean towards boutique villas and smaller-scale hotels that blend seamlessly with the village's tranquil environment. Unlike Canggu, which has seen rapid development of large resorts and upscale accommodations, Pererenan offers a more intimate and secluded stay that aligns with its natural and authentic appeal.
---
While Pererenan shares some similarities with Canggu, it has its own distinct identity.
Pererenan's tranquil and untouched nature, authentic cultural experiences, relaxed dining scene, and intimate accommodations set it apart from the vibrant energy and rapid development of Canggu.
Pererenan offers a serene and authentic Balinese experience that appeals to those seeking a peaceful retreat away from the crowds.
---
CONCLUSION ABOUT THE BEST THINGS TO DO IN PERERENAN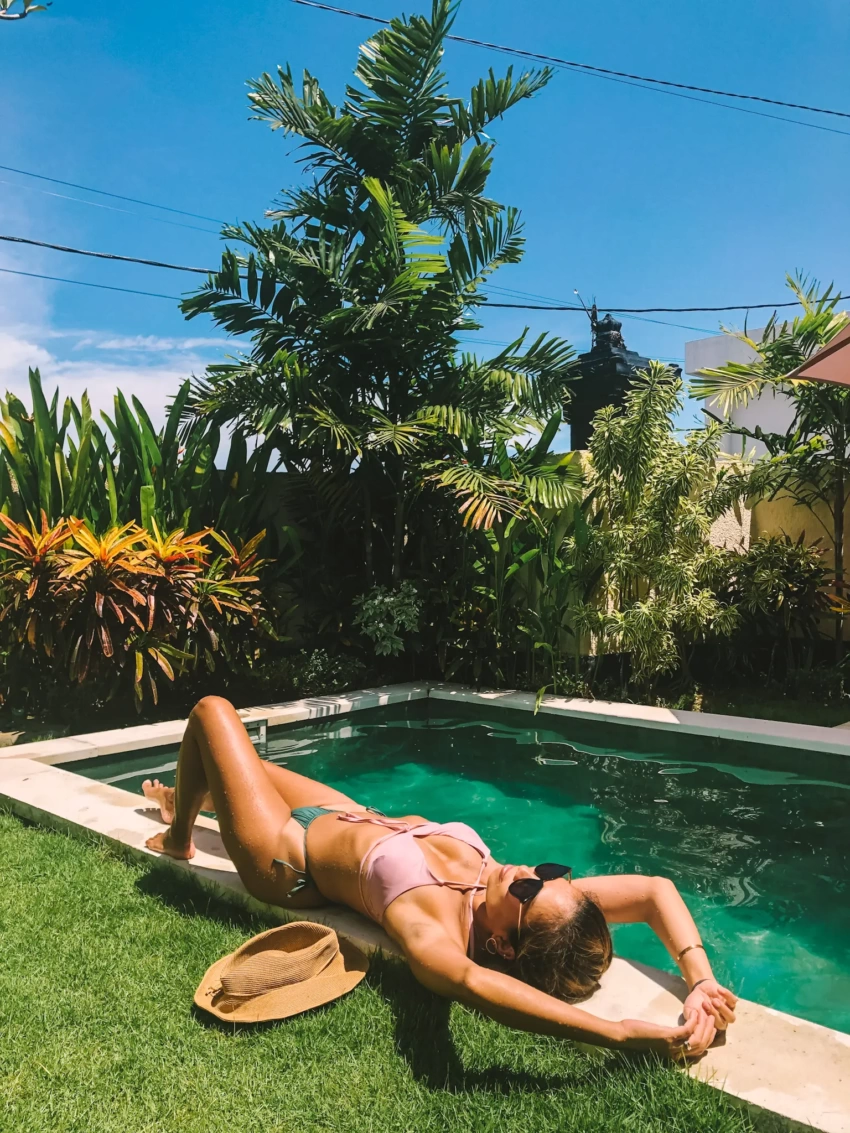 Pererenan offers a plethora of enriching experiences, from surfing at Echo Beach to exploring the rice fields, visiting Tanah Lot Temple, indulging in wellness activities, and immersing in the local culture.
Embrace the tranquility, natural beauty, and authentic charm of Pererenan, and create memories that will last a lifetime in this idyllic Balinese village.
---
Related Posts
10 MOST INCREDIBLE HOTELS IN BALI
BEST CO-WORKING SPACES IN CANGGU
10 BEST THINGS TO DO IN SEMINYAK
BEST HOME DECOR SHOPS AROUND CANGGU
DISCOVER SESEH AND CEMAGI IN BALI