WHAT TO DO IN SEMINYAK? IS SEMINYAK WORTH GOING? SEMINYAK VS. CANGGU, WHICH ONE IS BETTER?
Welcome to Seminyak, a vibrant and trendy beach town nestled on the southwestern coast of Bali, Indonesia.
Known for its stunning beaches, luxurious resorts, and exciting nightlife, Seminyak offers a wide range of activities for travelers seeking a memorable vacation experience.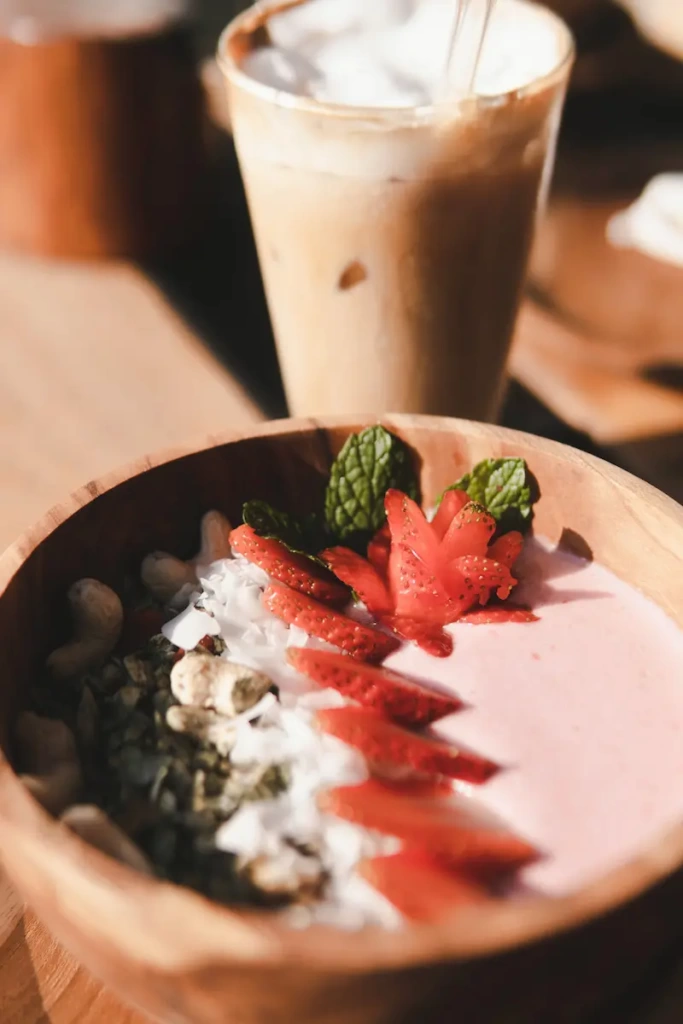 Seminyak is one of the areas where there is the most happening in Bali! If you like to party, you will love it. This is where you find the best beach clubs but also the best bars and nightclubs.
Check out this video for some first impressions of Seminyak:
In this blog post, we'll explore the top 10 things to do in Seminyak, ensuring you make the most of your time in this enchanting paradise.
---
WHAT TO DO IN SEMINYAK?
1. RELAX ON SEMINYAK BEACH
Start your journey by soaking up the sun on Seminyak Beach.
With its golden sands and crystal-clear waters, this beach is perfect for lounging, swimming, or simply enjoying a picturesque sunset.
You can also indulge in various water sports activities like surfing and stand-up paddleboarding.
---
2. SPEND THE DAY AT A BEACH CLUB
When it comes to beachside luxury and unforgettable experiences, Seminyak in Bali is the place to be.
With its pristine beaches, breathtaking sunsets, and vibrant atmosphere, this tropical haven offers an array of beach clubs that cater to every traveler's desires.
At a beach club, you can lounge by the pool, sip on delicious cocktails, indulge in delectable cuisine, and soak up the vibrant energy of this coastal paradise.
Here are our favorite beach clubs in Seminyak:
Ku De Ta
A true icon in Seminyak, Ku De Ta is synonymous with beach club excellence.
Nestled right on the beachfront, it offers a stylish and sophisticated setting. Lounge on comfortable sunbeds, take a dip in the infinity pool, and savor gourmet cuisine.
As the day transitions into night, Ku De Ta transforms into a buzzing hotspot with live DJs, making it an ideal place to enjoy the vibrant Seminyak nightlife.
---
Potato Head Beach Club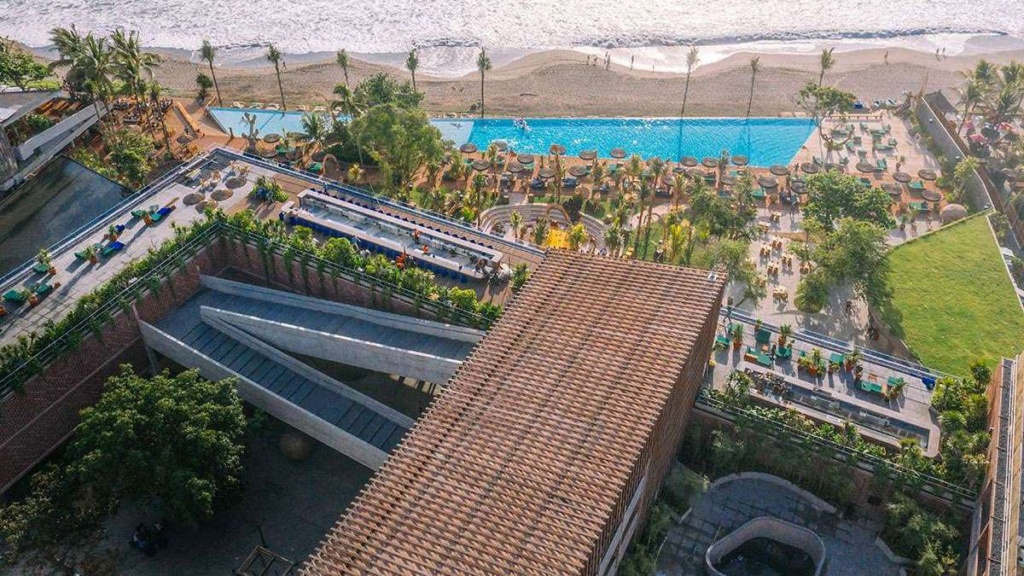 Known for its striking architecture and creative design, Potato Head Beach Club is a must-visit destination.
The iconic facade made of reclaimed antique shutters sets the stage for a memorable experience.
Relax by the infinity pool while enjoying panoramic ocean views, sip on craft cocktails, and indulge in a fusion of international and Indonesian dishes.
Don't miss the stunning sunset, as the atmosphere becomes truly magical.
---
Mrs Sippy Bali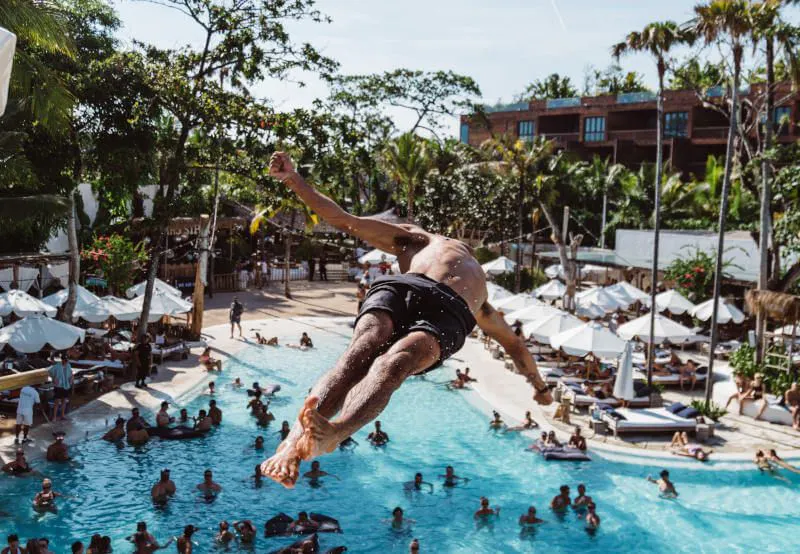 For a blend of relaxation and excitement, Mrs Sippy Bali is the place to be.
This beach club boasts a massive saltwater pool, surrounded by lush palm trees and luxurious cabanas.
Spend your day lounging by the pool, trying out the diving boards, or sliding down the towering waterslide. With regular pool parties and live music events, Mrs Sippy Bali offers an energetic and fun-filled experience.
---
Finn's Beach Club
Nestled on the stunning Berawa Beach (right next to Seminyak), Finn's Beach Club offers a serene escape from the bustling Seminyak streets.
Relax on daybeds nestled amidst landscaped gardens, enjoy beachfront massages, or take a leisurely swim in the infinity pool. With its laid-back ambiance, Finn's Beach Club is perfect for those seeking an exciting beach experience!
This place is very popular, so make sure to book in advance here.
---
W Bali – Woobar
As an added bonus, we can't forget to mention the W Bali – Woobar, an iconic beachfront destination that combines style, music, and panoramic ocean views.
Sink into plush loungers by the pool, sip on signature cocktails, and enjoy the vibrant atmosphere created by live DJs and performers. The W Bali – Woobar is the epitome of chic beach club experiences.
READ: AWESOME BEACH CLUBS AROUND CANGGU & SEMINYAK
---
3. SHOP TILL YOU DROP!
Indulge in a shopping spree at Seminyak Square, a trendy lifestyle center known for its upscale boutiques, designer stores, and vibrant market stalls.
From fashion and accessories to homeware and art, you'll find a wide array of unique and stylish items to take home as souvenirs.
Location: here
---
4. PAMPER YOURSELF AT A SPA
Seminyak is renowned for its world-class spas offering luxurious treatments and rejuvenating massages.
Unwind and pamper yourself with a traditional Balinese massage, body scrub, or aromatherapy session. Let the skilled therapists work their magic, leaving you feeling relaxed and refreshed.
Here are some of the best spas in Seminyak:
Bodyworks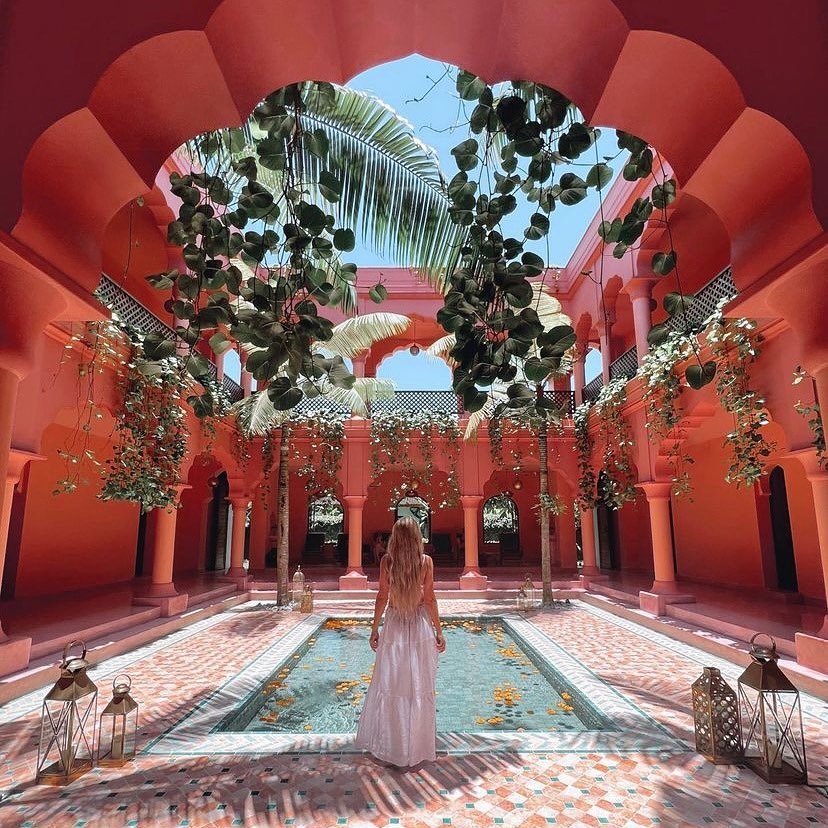 One of the most established spas in Seminyak, Bodyworks offers a serene oasis in the heart of the town.
Step into a tranquil environment adorned with lush gardens and soothing water features. Indulge in a variety of treatments, from traditional Balinese massages to facials and body scrubs, all performed by skilled therapists.
The combination of skilled touch, serene ambiance, and impeccable service makes Bodyworks a must-visit spa.
---
Sundari Day Spa
Nestled in a charming Balinese villa, Sundari Day Spa is a hidden gem that provides a holistic and personalized approach to wellness.
Combining traditional Balinese techniques with modern therapies, the spa offers a range of treatments to cater to every need.
From luxurious massages to rejuvenating facials and soothing body wraps, Sundari Day Spa focuses on creating a serene and transformative experience for each guest.
---
Prana Spa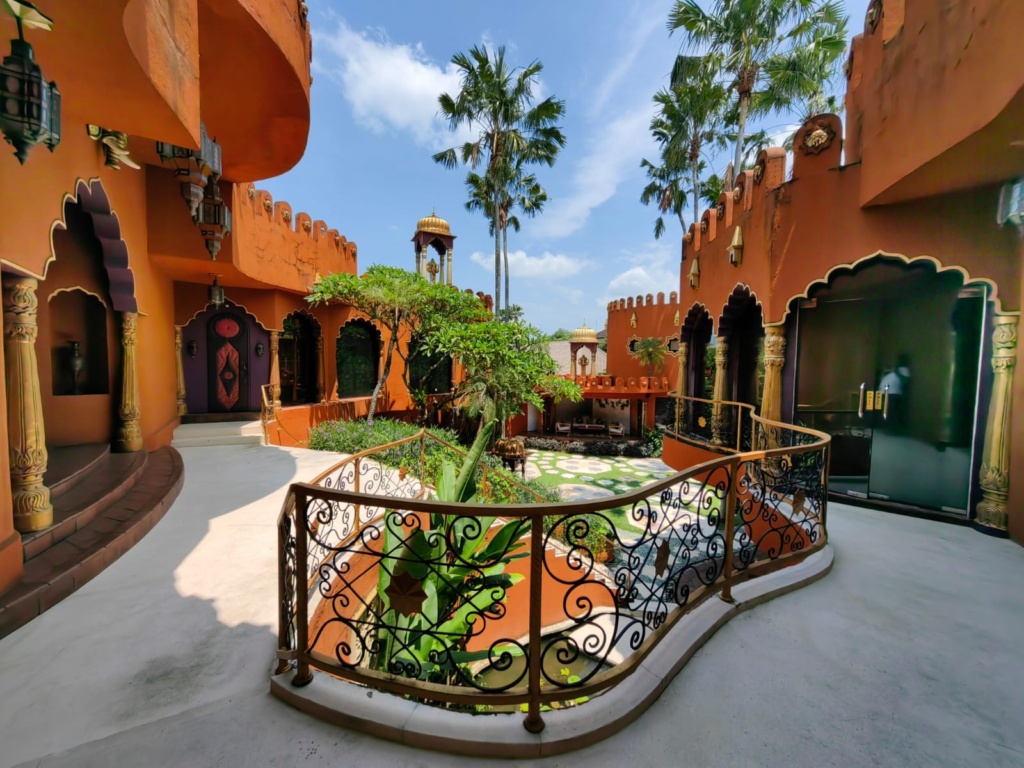 Transport yourself to a realm of opulence and tranquility at Prana Spa. Inspired by the exotic beauty of the Middle East, this Moroccan-inspired spa is a feast for the senses.
From intricately carved wooden doors to stunning mosaic tiles and luxurious treatment rooms, every detail exudes elegance and relaxation.
Indulge in their signature treatments like the Balinese Massage or experience their unique rituals, such as the Royal Javanese Lulur. Prana Spa guarantees an enchanting spa experience.
---
Amo Spa
Amo Spa is a sanctuary dedicated to holistic well-being and natural therapies. Set amidst a lush garden, this eco-friendly spa offers a range of treatments that combine traditional Balinese techniques with organic products.
From massages to body scrubs, facials, and even hair treatments, Amo Spa focuses on providing nourishment and rejuvenation in a sustainable and environmentally friendly way.
---
Away Spa at W Bali – Seminyak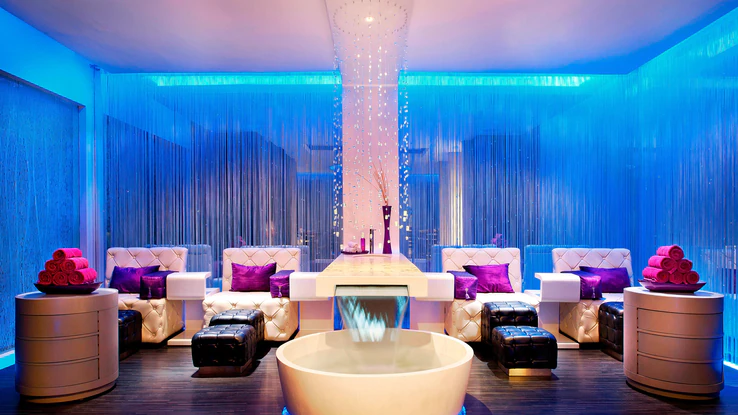 Located within the prestigious W Bali – Seminyak, Away Spa offers a luxurious escape from the everyday hustle and bustle.
Embrace the contemporary elegance of the spa and choose from a range of treatments, including massages, facials, and body wraps. With its stylish design, tranquil ambiance, and top-notch service,
Away Spa ensures a truly rejuvenating experience.
---
5. EXPERIENCE THE SEMINYAK NIGHTLIFE
When the sun sets in Seminyak, the vibrant energy of the town comes alive.
With its pulsating nightlife scene, Seminyak offers an array of bars and clubs that cater to every taste and preference.
Whether you're seeking craft cocktails, live music, or energetic dance floors, Seminyak has something for everyone.
Here are our favorite places to go out in Bali:
La Favela
Step into the enchanting world of La Favela, a whimsical bar and club that resembles a mystical jungle.
This unique venue features multiple levels adorned with vintage decor, lush foliage, and artistic details. Sip on creative cocktails, enjoy live music, and dance the night away to a mix of international beats.
La Favela's eclectic ambiance and energetic atmosphere make it a must-visit spot. This is one of our favorite places to go out in Seminyak! Don't miss out.
---
Motel Mexicola
For a taste of Mexico in Bali, Motel Mexicola is the place to be. This colorful and lively venue brings the vibrant spirit of Mexican culture to Seminyak.
Immerse yourself in the fiesta atmosphere, sip on refreshing margaritas, and indulge in delicious Mexican cuisine. With live music and DJs spinning Latin tunes, Motel Mexicola guarantees a fun-filled night of dancing and celebration.
---
Red Carpet Champagne Bar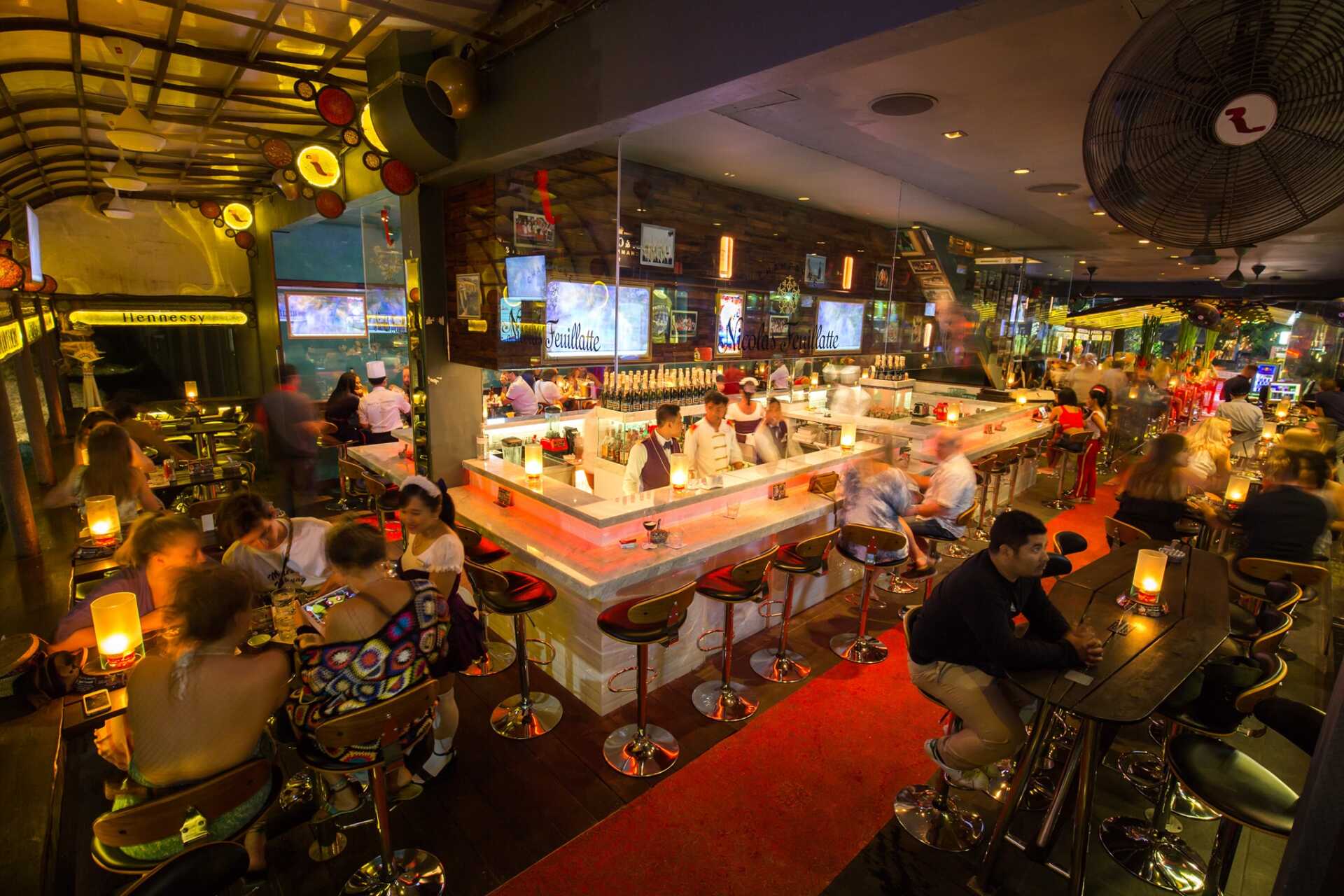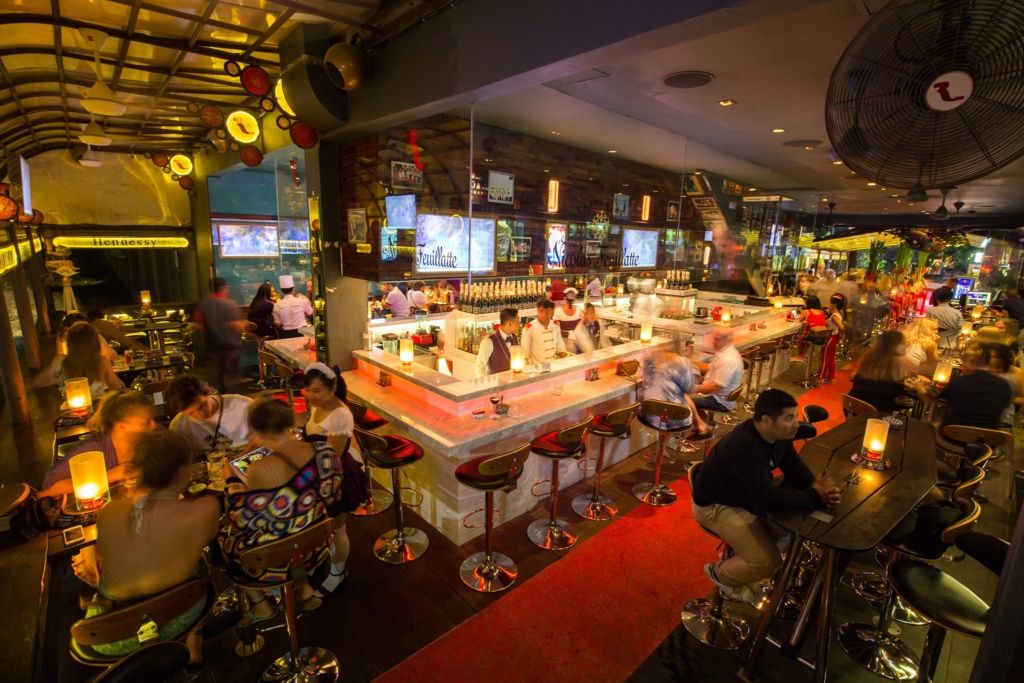 Indulge in luxury and glamour at the Red Carpet Champagne Bar, an elegant establishment that exudes sophistication.
Known for its extensive selection of champagnes and sparkling wines, this chic venue offers a refined atmosphere for sipping bubbly and enjoying intimate conversations.
The elegant decor and VIP treatment make the Red Carpet Champagne Bar a perfect spot for a special occasion or a classy night out.
---
The Orchard Bar & Restaurant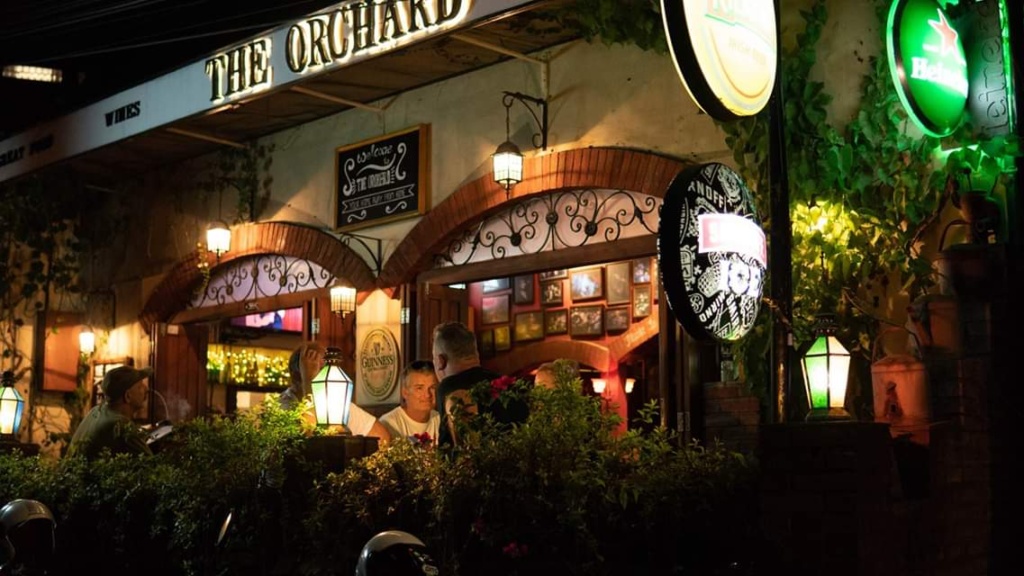 Escape to a tropical oasis at The Orchard Bar & Restaurant, a hidden gem in Seminyak.
Nestled amidst lush greenery, this serene venue offers a tranquil ambiance for unwinding with cocktails and good company. The relaxed atmosphere, live acoustic music, and delicious food make The Orchard Bar & Restaurant an ideal spot for a laid-back evening.
---
6. DISCOVER BALINESE CUISINE
Sample the delectable flavors of Balinese cuisine at the many excellent restaurants in Seminyak.
From traditional warungs to fine dining establishments, you'll find an extensive range of options to satisfy your taste buds. Don't miss trying signature dishes like Nasi Goreng (fried rice) or Babi Guling (roast suckling pig).
Some of the best traditional restaurants in Seminyak are:
Warung Nia:
For a taste of homemade Balinese dishes in a casual setting, Warung Nia is the perfect choice.
This family-run restaurant serves authentic Balinese cuisine, prepared with love and attention to detail. From Nasi Campur (mixed rice with various side dishes) to Pepes Ikan (spiced fish wrapped in banana leaves), every dish at Warung Nia showcases the unique flavors of Bali.
The warm hospitality and affordable prices make it a favorite among locals and tourists alike.
---
Merah Putih
Nestled in a modern and elegant setting, Merah Putih offers a contemporary take on traditional Indonesian cuisine, including Balinese specialties.
The menu at Merah Putih features a fusion of flavors, highlighting the best of Indonesian ingredients and culinary techniques. From Sate Lilit (Balinese-style minced seafood satay) to Sambal Matah (Balinese raw sambal), the dishes at Merah Putih capture the essence of Balinese gastronomy with a refined touch.
---
Made's Warung:
A Seminyak institution, Made's Warung has been serving Balinese cuisine since 1969.
This iconic restaurant offers a diverse menu that caters to all tastes, with a dedicated section for traditional Balinese dishes. Try the iconic Ayam Betutu (spiced chicken), Sate Ayam (chicken satay), or the famous Nasi Goreng (fried rice).
With its lively atmosphere, live music, and delicious food, Made's Warung provides a memorable dining experience.
READ: TOP TRADITIONAL DISHES IN BALI
---
7. ATTEND A YOGA CLASS
Seminyak is a haven for wellness enthusiasts, and attending a yoga class is a must-do activity.
Join a session at one of the yoga studios or resorts, where experienced instructors guide you through invigorating poses and meditation. Experience inner peace while overlooking the lush Balinese landscape.
Some of the best yoga studios in Seminyak include:
Jiwa Yoga
Nestled in the heart of Seminyak, Jiwa Yoga offers a serene escape from the bustling streets. This boutique studio focuses on providing a personalized and intimate yoga experience.
With a diverse range of classes, from Hatha to Yin yoga, Jiwa Yoga ensures that practitioners can find the practice that resonates with them. The beautiful studio space and attentive instructors create an atmosphere of tranquility and self-discovery.
---
Pranava Yoga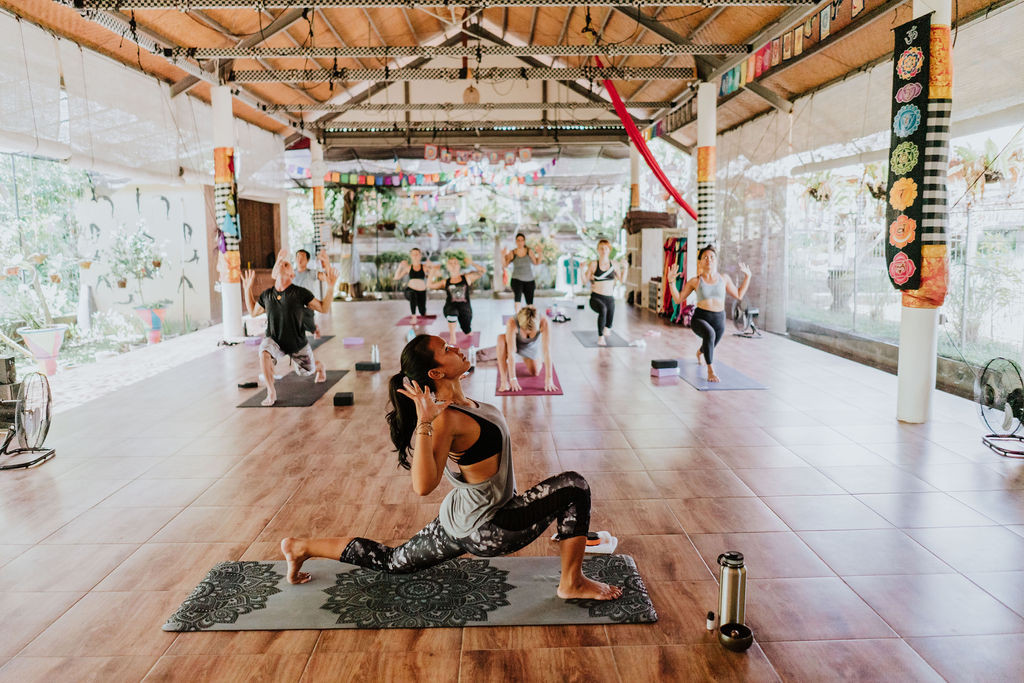 Pranava Yoga is a vibrant and inclusive yoga studio set in a beautiful environment. In fact, one of our favorite yoga studios in Bali!
---
Yoga 108 Bali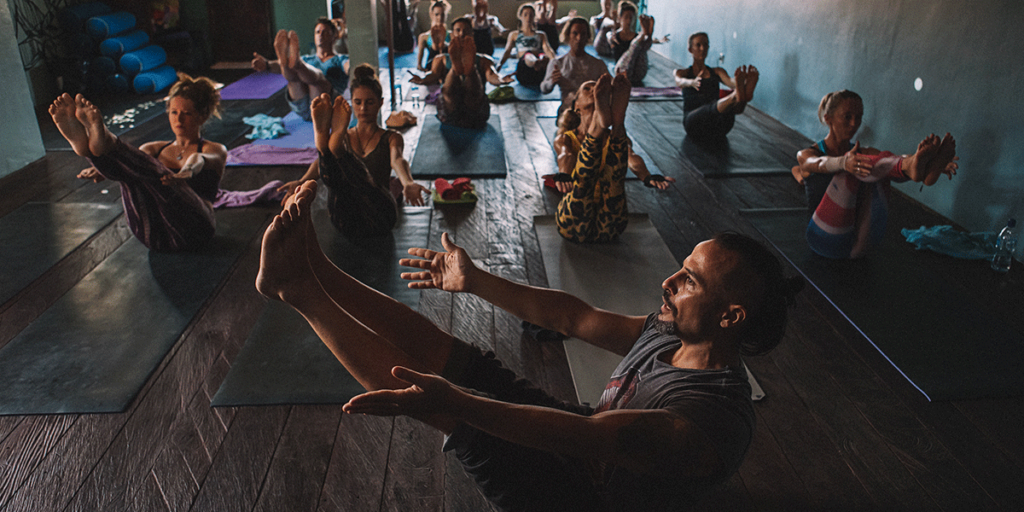 Yoga 108 Bali is a charming studio that combines the wisdom of traditional yoga with a contemporary approach. Offering a variety of classes, including Hatha, Yin, and Meditation, the studio aims to cultivate physical, mental, and spiritual well-being.
The intimate class sizes and dedicated instructors create a nurturing space for practitioners to deepen their practice and connect with their inner selves.
READ: BEST YOGA STUDIOS IN CANGGU AND PERERENAN
---
8. VISIT ONE OF THE MANY BEAUTIFUL ART GALLERIES IN SEMINYAK
Immerse yourself in Bali's vibrant art scene by visiting the Seminyak Art Gallery. Displaying works from local and international artists, this gallery showcases contemporary paintings, sculptures, and mixed-media installations. Take a stroll through the exhibits to appreciate the creative talents of Bali's artistic community.
Here are some of our favorite art galleries in Seminyak but there are a lot more to explore!
Nyaman Gallery
Nyaman Gallery is a contemporary art space that exhibits a diverse range of artworks, including paintings, sculptures, photography, and mixed-media installations.
With a focus on promoting local Balinese artists alongside international talents, Nyaman Gallery showcases thought-provoking and visually stunning pieces.
The gallery's curated exhibitions provide a unique opportunity to discover emerging artists and witness the dynamic art scene of Bali.
---
Kendra Gallery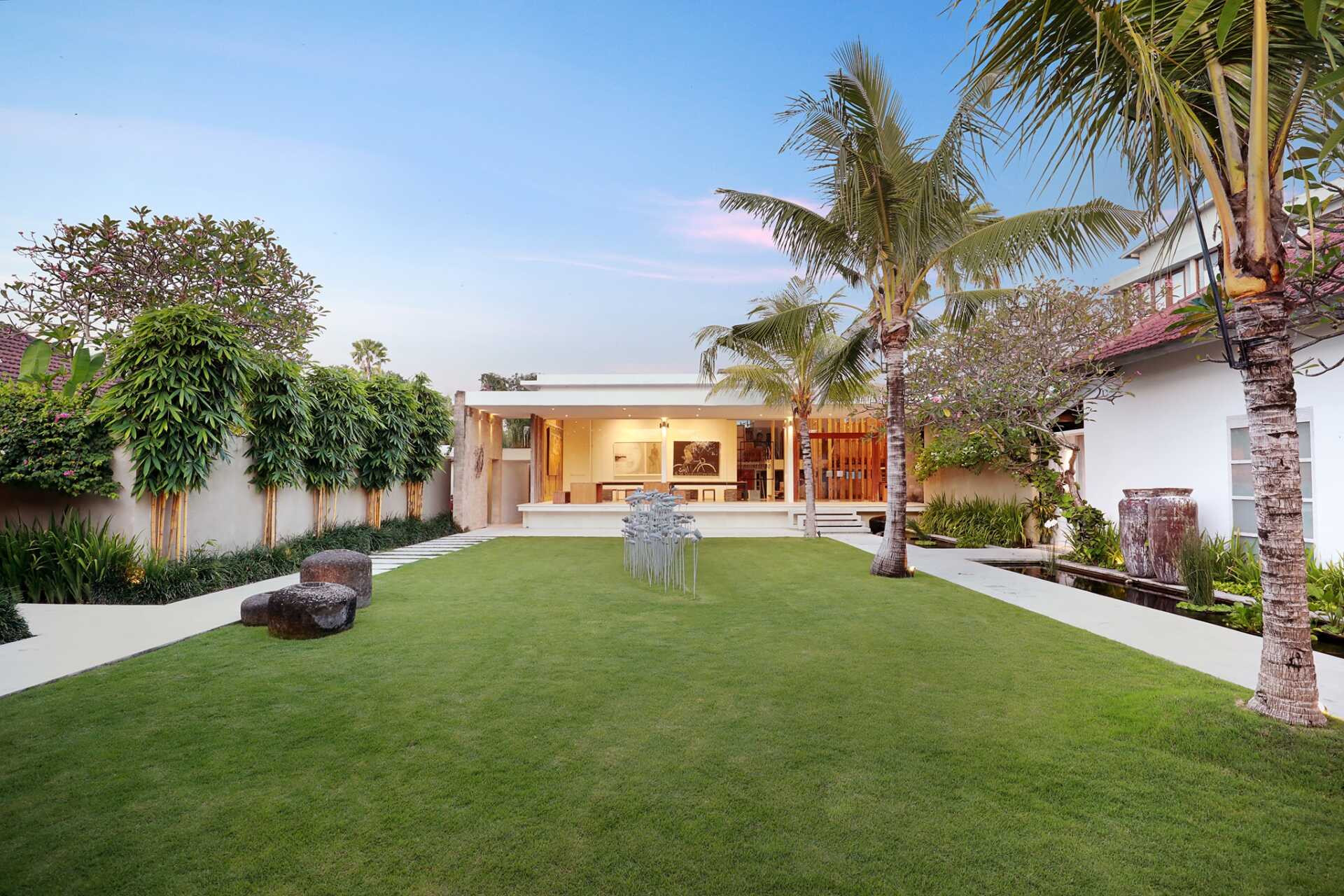 Kendra Gallery is a prominent venue that celebrates the fusion of traditional and contemporary art forms.
Located in the heart of Seminyak, this gallery showcases a variety of artworks, including paintings, sculptures, and installations.
Kendra Gallery's exhibitions often highlight the rich cultural heritage of Bali, featuring works that explore Balinese mythology, spirituality, and daily life. Immerse yourself in the captivating storytelling and creative expressions that grace the gallery's walls.
---
Biasa ArtSpace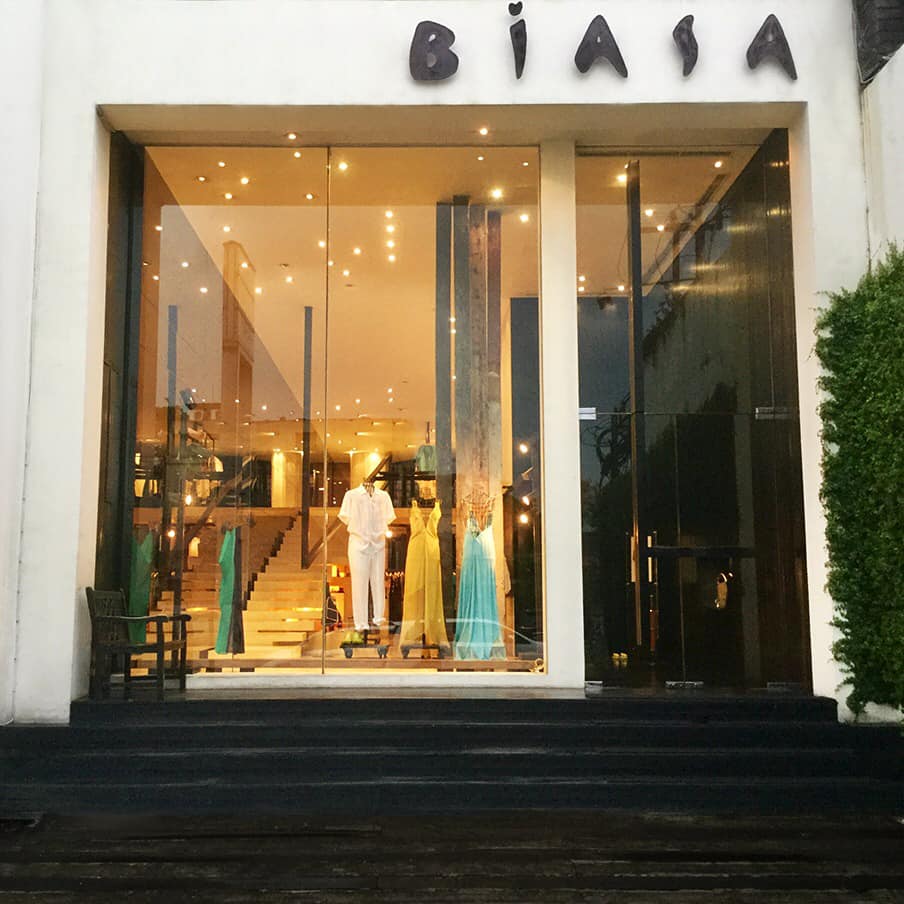 Biasa ArtSpace is a multi-disciplinary art gallery that seamlessly blends fashion, art, and design.
Situated within the renowned Biasa fashion boutique, this gallery showcases contemporary artworks alongside cutting-edge fashion creations.
The space is dedicated to promoting Indonesian and international artists who push the boundaries of artistic expression. Explore the gallery's innovative exhibitions and appreciate the dynamic synergy between fashion and art.
READ: BEST HOME DECOR SHOPS AROUND CANGGU
---
9. ENJOY A DAY AT WATERBOM BALI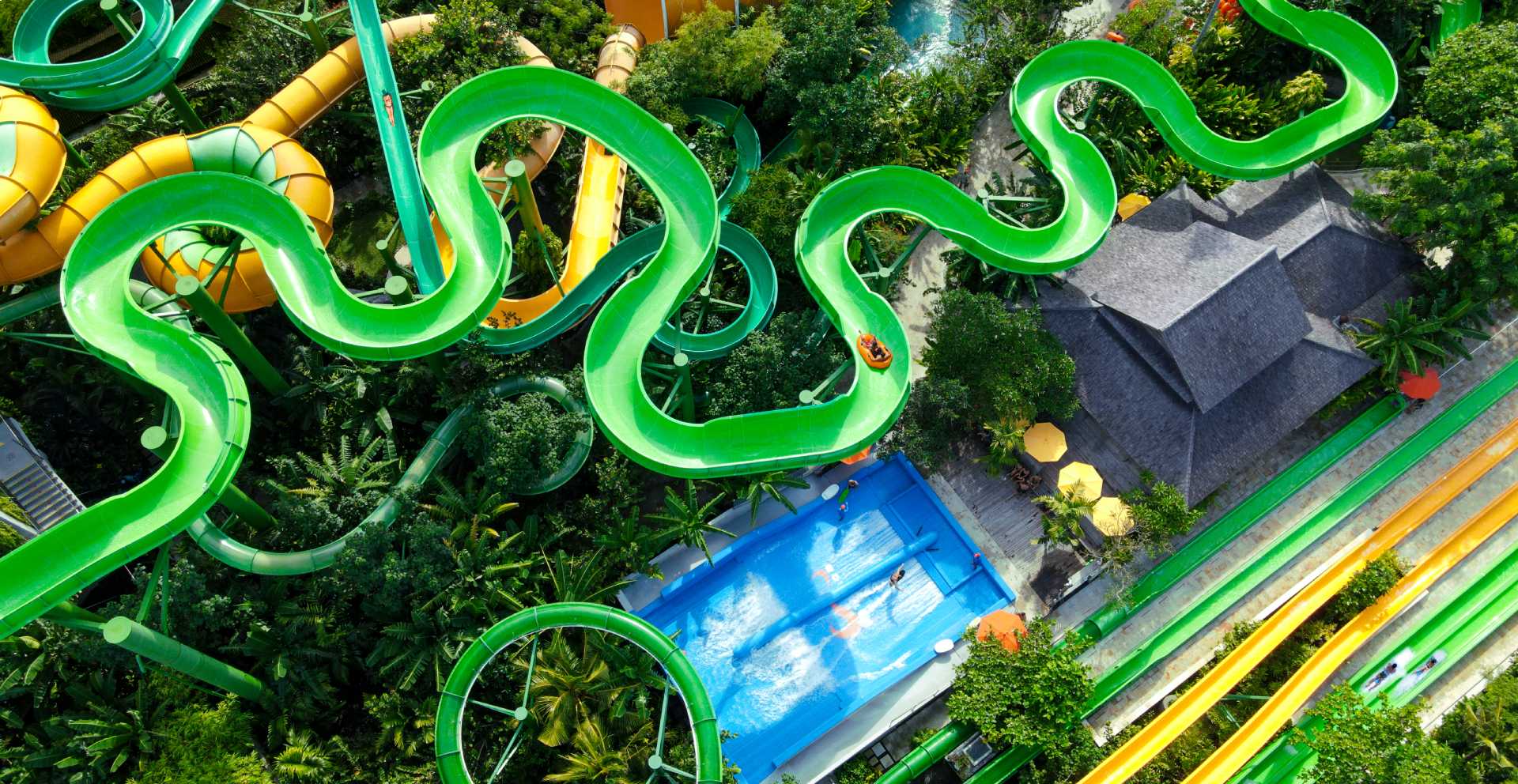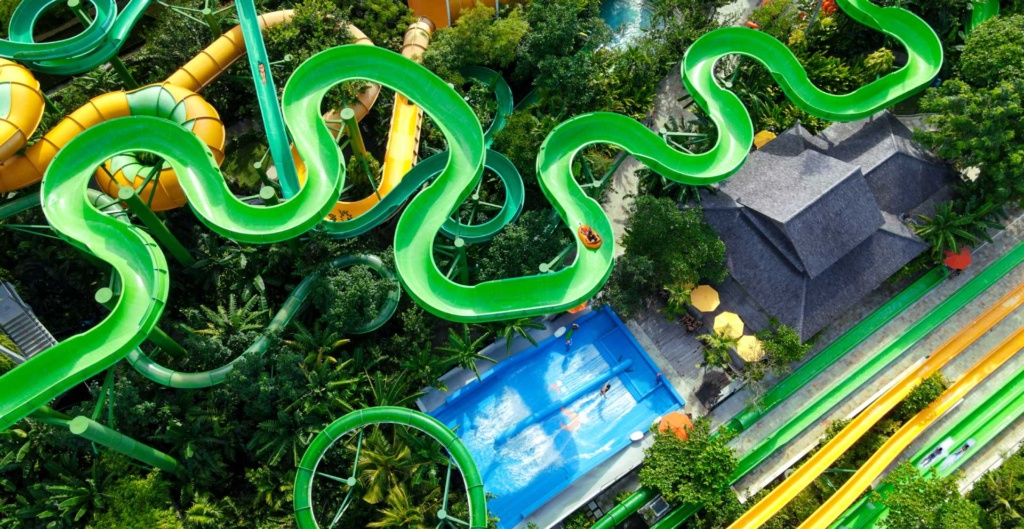 For a day of adrenaline-filled fun, head to Waterbom Bali, a world-class waterpark located nearby in Kuta.
Waterbom Bali is home to an impressive array of water slides and attractions that will get your adrenaline pumping. From heart-pounding drops on the Climax slide to high-speed twists and turns on the Twin Racers, each slide offers a unique thrill for adrenaline junkies.
For those looking for a more relaxed experience, the Lazy River provides a leisurely float along gentle currents, while the FlowRider allows you to test your surfing skills on an artificial wave.
>> BUY YOUR TICKET TO SKIP THE QUEUE AND GET THE BEST PRICES
---
10. VISIT TANAH LOT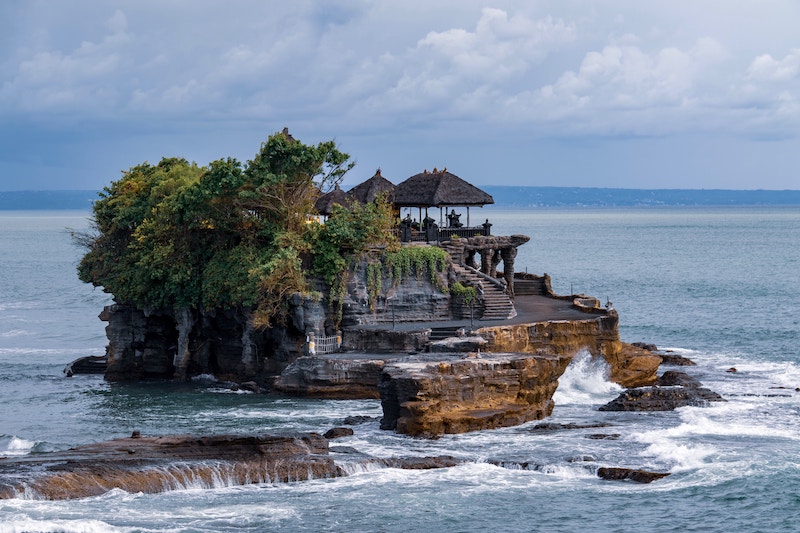 Just a short drive from Seminyak, Tanah Lot is a must-visit destination.
This iconic sea temple stands on a rocky outcrop, offering breathtaking views of the Indian Ocean. Explore the temple grounds, witness a traditional Kecak dance performance, and capture stunning sunset vistas.
Location: here
---
WHERE TO STAY IN SEMINYAK?
Seminyak, Bali, is a tropical paradise that offers a perfect blend of stunning beaches, vibrant nightlife, and luxurious accommodations. If you're planning a visit to Seminyak and seeking a truly exceptional stay, you're in luck.
Here we listed the best hotels in Seminyak, where you can indulge in unparalleled comfort, impeccable service, and unforgettable experiences.
From beachfront havens to serene retreats, these hotels embody the essence of luxury and offer a perfect getaway in this idyllic destination.
---
The Legian Bali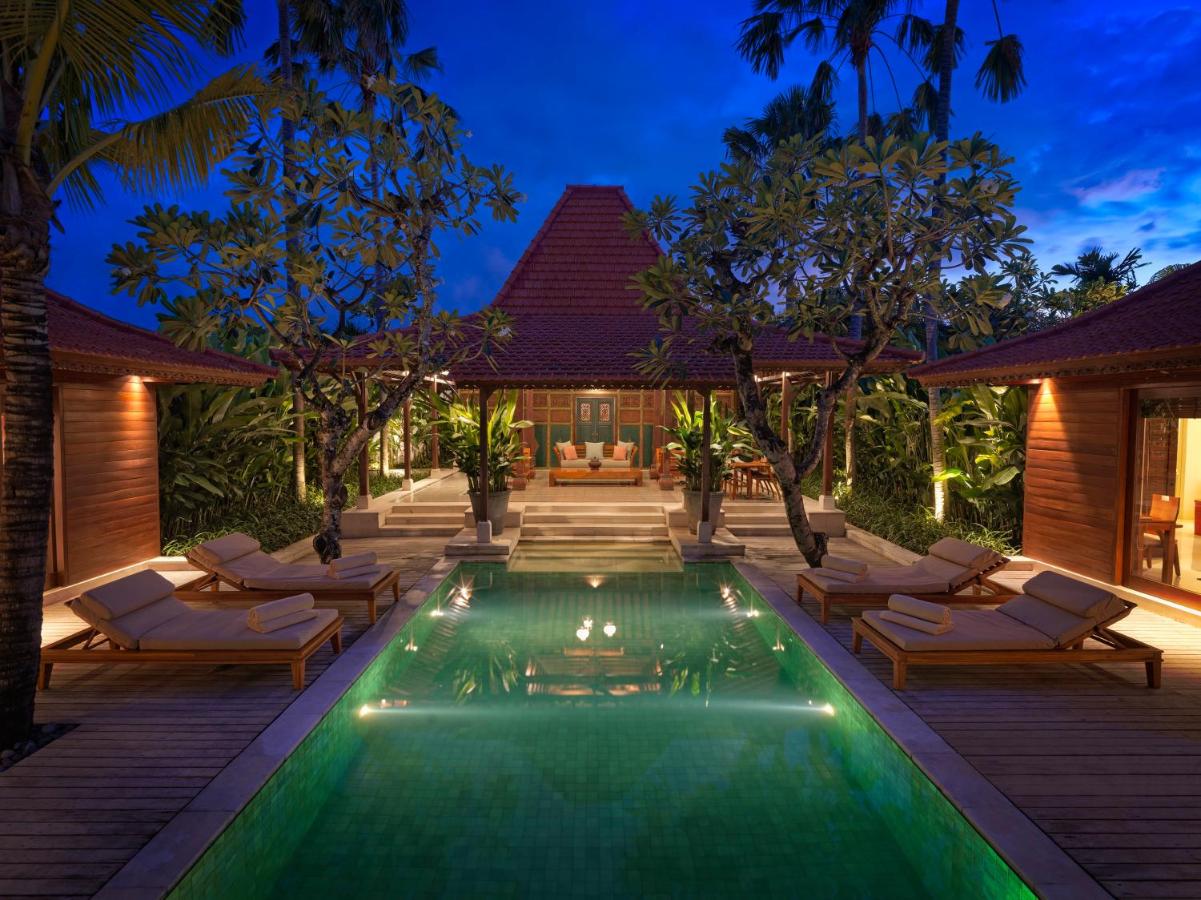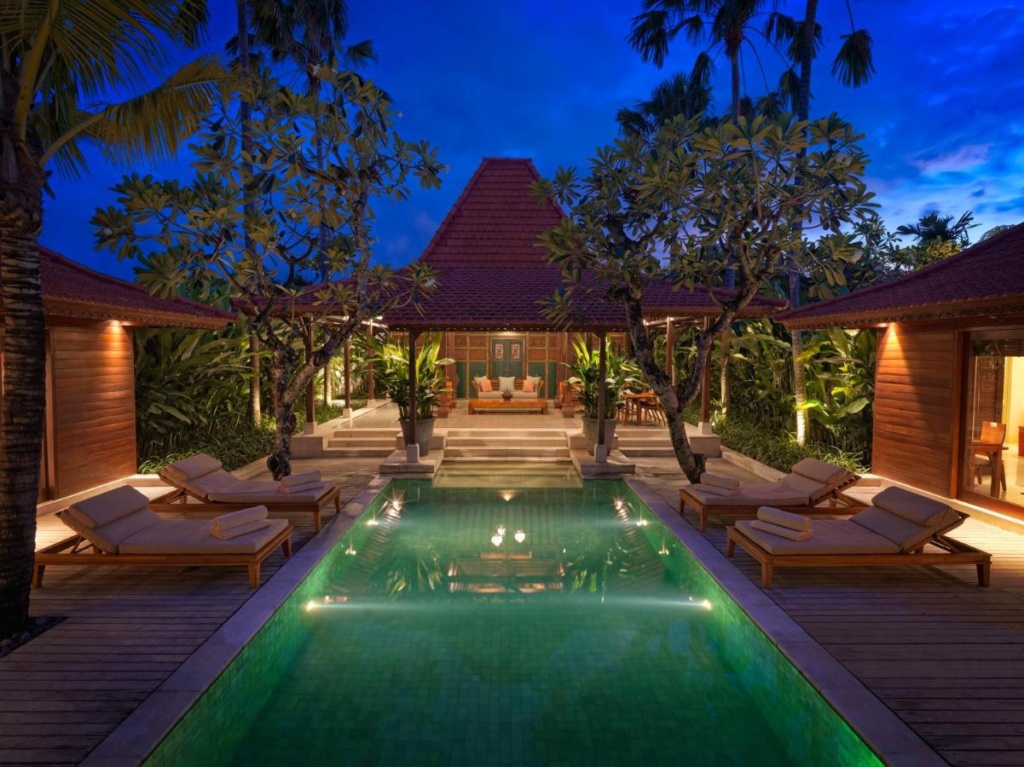 The Legian Bali is a prestigious beachfront resort that epitomizes elegance and sophistication.
Nestled along Seminyak Beach, the hotel offers stunning views of the Ocean and promises a serene escape from the bustling city. Immerse yourself in luxury with spacious suites and villas, each exquisitely designed with Balinese influences and modern comforts.
Indulge in the hotel's award-winning spa, savor gourmet cuisine at its renowned restaurants, and unwind by the infinity pool overlooking the ocean.
---
Alila Seminyak
Alila Seminyak is a beachfront resort that combines modern elegance with sustainable design. The hotel's sleek and minimalist architecture is complemented by lush gardens and breathtaking views of the ocean.
Each suite and villa is designed to provide the utmost comfort and privacy, featuring private pools and stunning outdoor spaces.
---
The Oberoi Beach Resort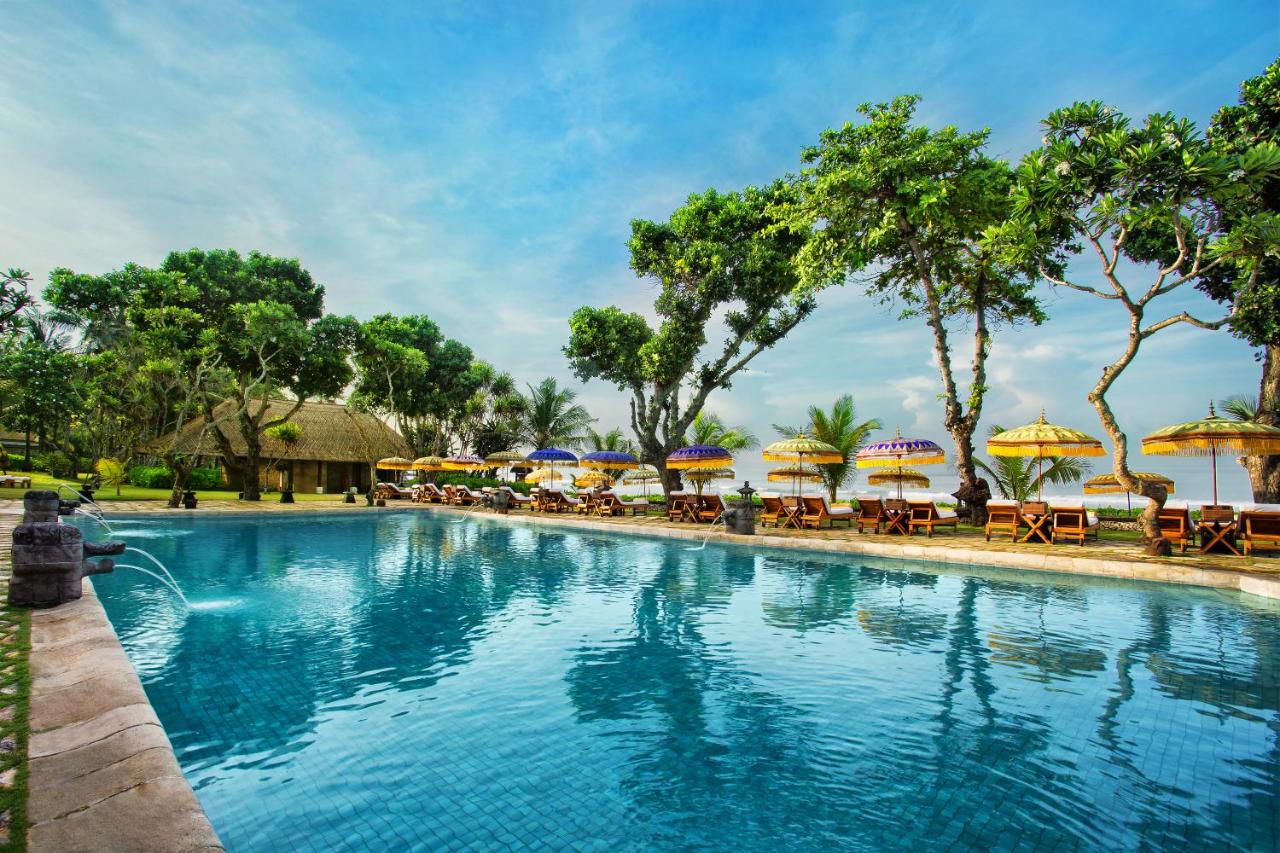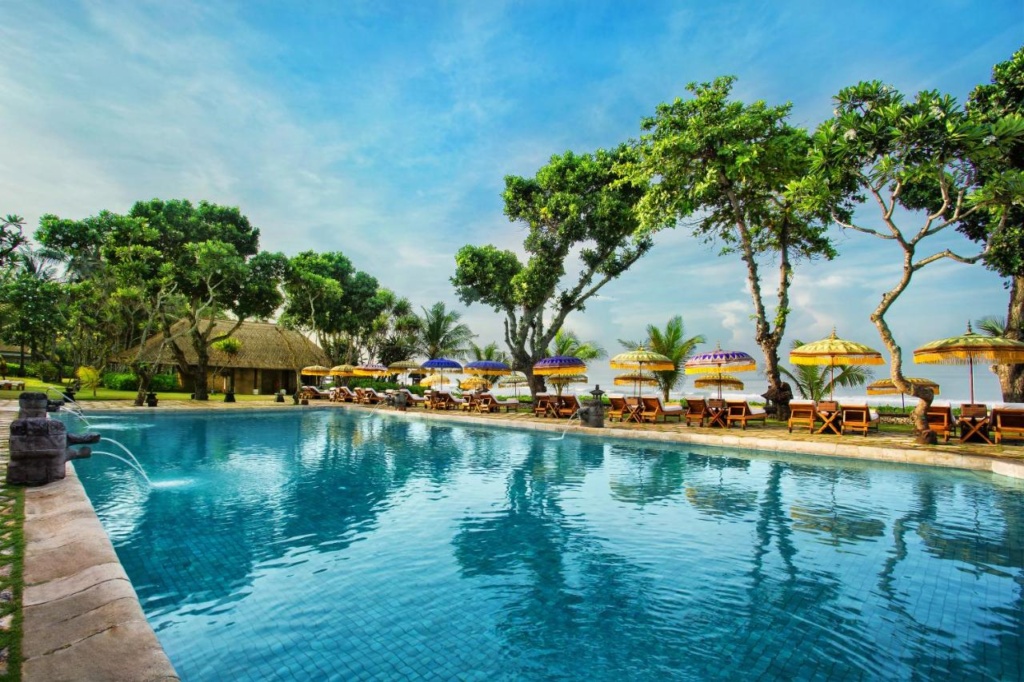 Immerse yourself in timeless luxury at The Oberoi Beach Resort, Bali. Located amidst 15 acres of tropical gardens, this iconic hotel offers unparalleled views of the Indian Ocean.
Choose from spacious villas or luxury lanai rooms, each exuding Balinese charm and featuring private terraces or courtyards.
>> CHECK IT OUT
---
W Bali – Seminyak: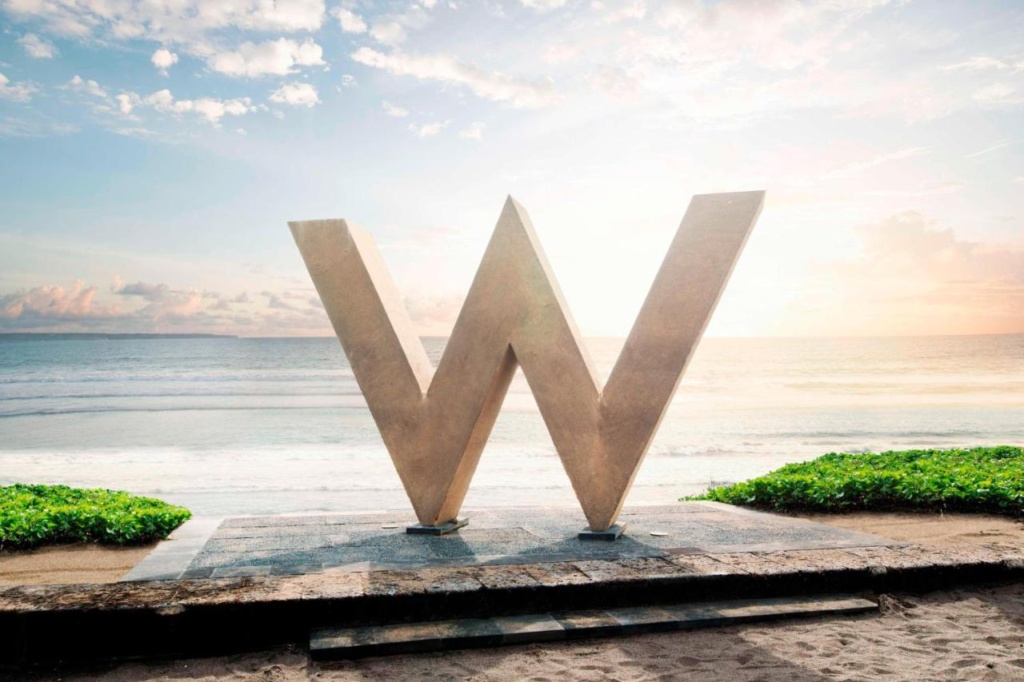 W Bali – Seminyak is the epitome of contemporary luxury and vibrant energy. This stylish hotel offers a beachfront escape with spacious rooms and suites that boast modern design and state-of-the-art amenities.
Lounge by the WET pool, indulge in delectable cuisine at the hotel's restaurants, and unwind with a cocktail at the renowned Woobar. With its vibrant atmosphere and impeccable service, W Bali – Seminyak guarantees an unforgettable stay.
>> BOOK NOW
READ: 10 MOST INCREDIBLE HOTELS IN BALI
---
SEMINYAK VS. CANGGU, WHICH ONE IS BETTER?
Bali's allure extends far beyond its pristine beaches and vibrant culture. The island is dotted with enchanting destinations that cater to different preferences, with Seminyak and Canggu being two popular choices.
So which one is better?
Seminyak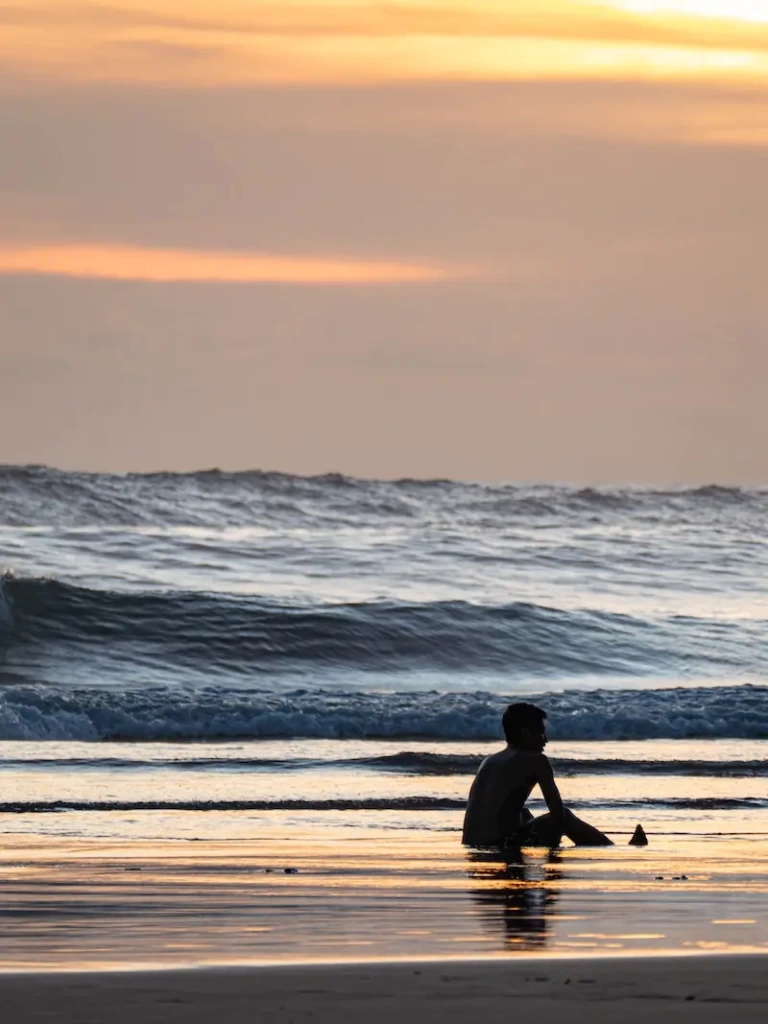 Chic Vibes and Lively Energy Seminyak is a bustling coastal town known for its upscale resorts, trendy beach clubs, and vibrant nightlife.
Some of the highlights of Seminyak are beautiful beaches, amazing beach clubs, and breathtaking sunsets. Seminyak is also a hotspot for shopping and dinning as well as the best nightlife on the island!
Canggu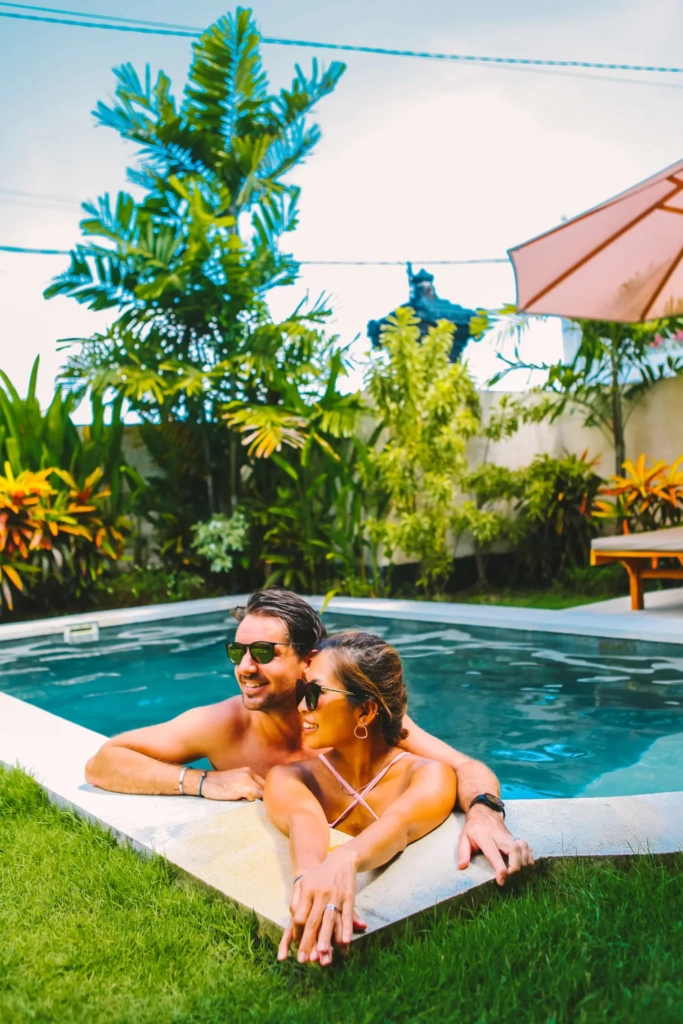 Serenity and Bohemian Charm Canggu, located just a short distance north of Seminyak, offers a more laid-back and bohemian atmosphere.
Here's what makes it special: amazing surf spots, renowned for its world-class surf break. It's also a food paradise! Without a doubt, the best cafes and restaurants are located in Canggu (and Pererenan a bit more north).
Lastly, Canggu's picturesque landscape is characterized by lush rice fields, serene rivers, and verdant greenery, which makes it a very special place.
READ: 10 AWESOME THINGS TO DO IN CANGGU
Choosing between Seminyak and Canggu ultimately depends on your personal preferences and the type of experience you seek.
Seminyak's chic vibes, upscale resorts, and vibrant nightlife make it a fantastic choice for those who enjoy a lively and cosmopolitan atmosphere.
On the other hand, Canggu's bohemian charm, world-class surf breaks, and serene natural beauty offer a more laid-back and soul-soothing experience.
---
HOW LONG TO STAY IN SEMINYAK?
The ideal duration of your stay in Seminyak depends on several factors, including your travel preferences, available time, and the activities you wish to engage in.
However, a general guideline would be to spend at least 3 to 5 days in Seminyak to fully immerse yourself in the vibrant atmosphere, explore the local attractions, and experience the highlights of the area. Here are a few considerations to help you plan your stay:
Remember that this is just a general guideline, and you can tailor your stay in Seminyak based on your personal preferences and interests.
It's also worth considering any additional activities or experiences you may want to include,
---
CONCLUSION ABOUT THE BEST THINGS TO DO IN SEMINYAK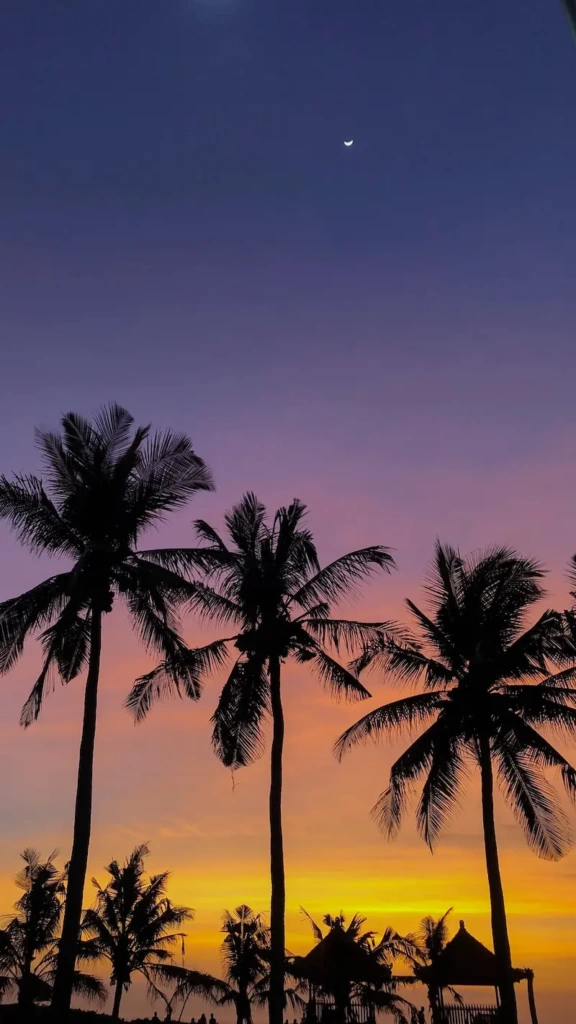 Seminyak, Bali, offers an extraordinary blend of natural beauty, cultural heritage, and vibrant entertainment.
Whether you're seeking relaxation, adventure, or a taste of Balinese culture, this tropical paradise has it all. From picturesque beaches and spiritual sites to shopping, dining, and nightlife, Seminyak promises an unforgettable experience.
So, pack your bags and get ready to embark on an incredible journey to one of Bali's most exciting destinations!
---
RELATED POSTS
10 MOST INCREDIBLE HOTELS IN BALI
FULL GUIDE FOR PERERENAN IN BALI
BEST HOME DECOR SHOPS AROUND CANGGU
AWESOME THINGS TO DO IN CANGGU