Daegwallyeong sheep farm (대관령 양떼목장) was established in 1988. The farm spans across195 k㎡. There are several farms open for visitors in Pyeongchang but Daegwallyeong is the only sheep farm (and our favorite farm in Korea).
We visited Daegwallyeong in the winter in the middle of a snow storm. We actually loved it, as everything was covered in snow, the scenery was absolutely stunning. In winter, Daegwallyeong Sheep Farm often transforms into a winter wonderland. It is sometimes called the Alps of Korea. Well, not quite, but still a very nice place to visit in Winter. Daegwallyeong is open all year round. To see the sheep (over 300 of them by the way), the best time is from May to October, as they graze freely 24 hours a day.
At Daegwallyeong there are walking paths along the pastures, it takes between 30 min and 1 hour to go around. You will also find a wooden shelter that served as the backdrop for the movie "The Man from Mars." This is where the two main characters fell in love. The highest peak in the area reaches 950 meters. The fresh wind, the green hills, the blue sky and the sheep grazing peacefully form a very charming landscape and makes it a wonderful visit. The path down the hill is lined with oak trees and more than 30 species of wildflowers.
It is also possible to spend the night on the premises, accommodation and catering facilities being available.
So if you are in the Pyeongchang area, make sure to stop at Daegwallyeong sheep farm for a marvelous visit. Here we've listed all you need to know about the Daegwallyeong:
---
How to get to Daegwallyeong sheep farm?
Address:
483-32, Daegwallyeongmaru-gil, Pyeongchang-gun, Gangwon-do
강원도 평창군 대관령면 대관령마루길 483-32
Public transportation:
To get there, we highly recommend an organized tour from Seoul. This would be the easiest way to visit Daegwallyeong sheep farm. We recommend Trazy, you can book the tour here. It's a full day tour, and everything is organized and taken care of by Trazy.
By car:
From Seoul, count 3h to get there. It's about 200km from the capital. If you are visiting the east coast near Gangneung, then it's an easy drive. Make sure to check out our blog post if you are in Gangneung, we've listed the best things to do here.
---
Walk to do at Daegwallyeong sheep farm?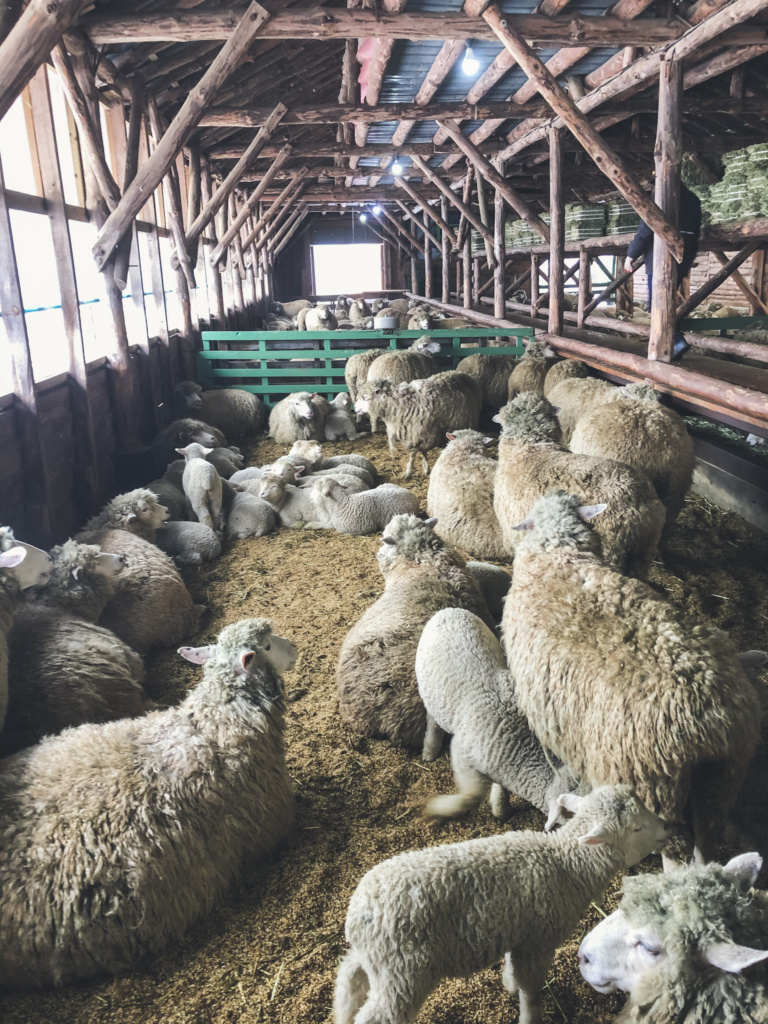 Walk along the trails (30min to 1h):
Enjoy the 1.2km walking trail starting from the entrance of the farm. On the way you can enjoy the amazing sceneries, and encounter many sheep, touching their fur and take great photos. On a clear day you can see the east coast and the city of Gangneung from the top of the hill at Daegwallyeong. Or at least this is what they say, as the day we went it was snowing the whole day. We didn't mind, as we felt exactly like in Winter wonderland.
Feed the sheep:
There is a feeding barn where you can feed some sheep, hay. Just show your entrance ticket in exchange for a small basket of hay – I bet kids would enjoy this activity! You can come up close with the sheep and touch their fur. So much fun 🙂
Warm up at the fireplace in winter:
After so much snow we fell so cold. By chance we found a fire place room, which was perfect to warm us up. We just sat there, look at the fire, with heavy snow fall outside. We loved that feeling !
---
Other information about Daegwallyeong Sheep Farm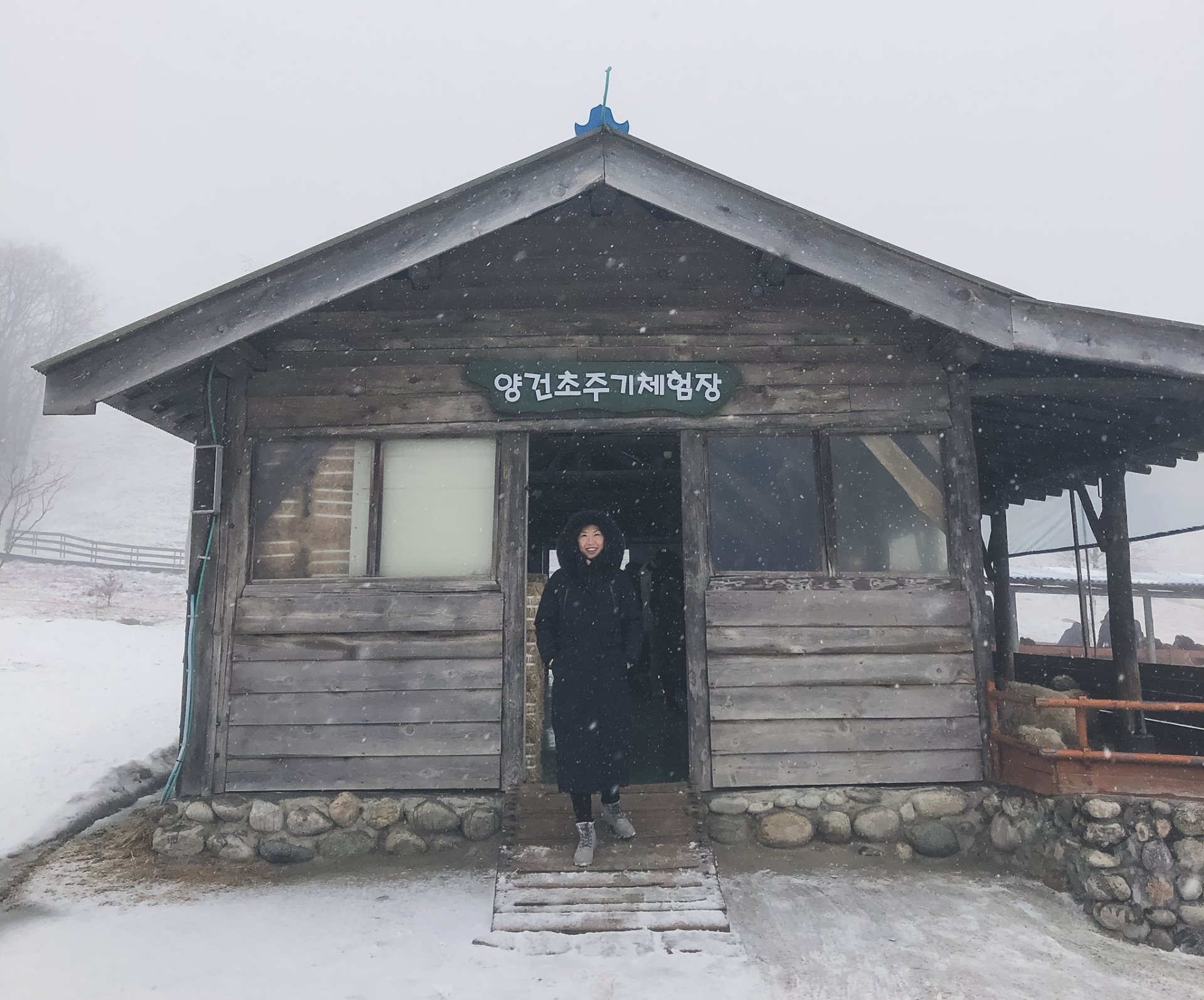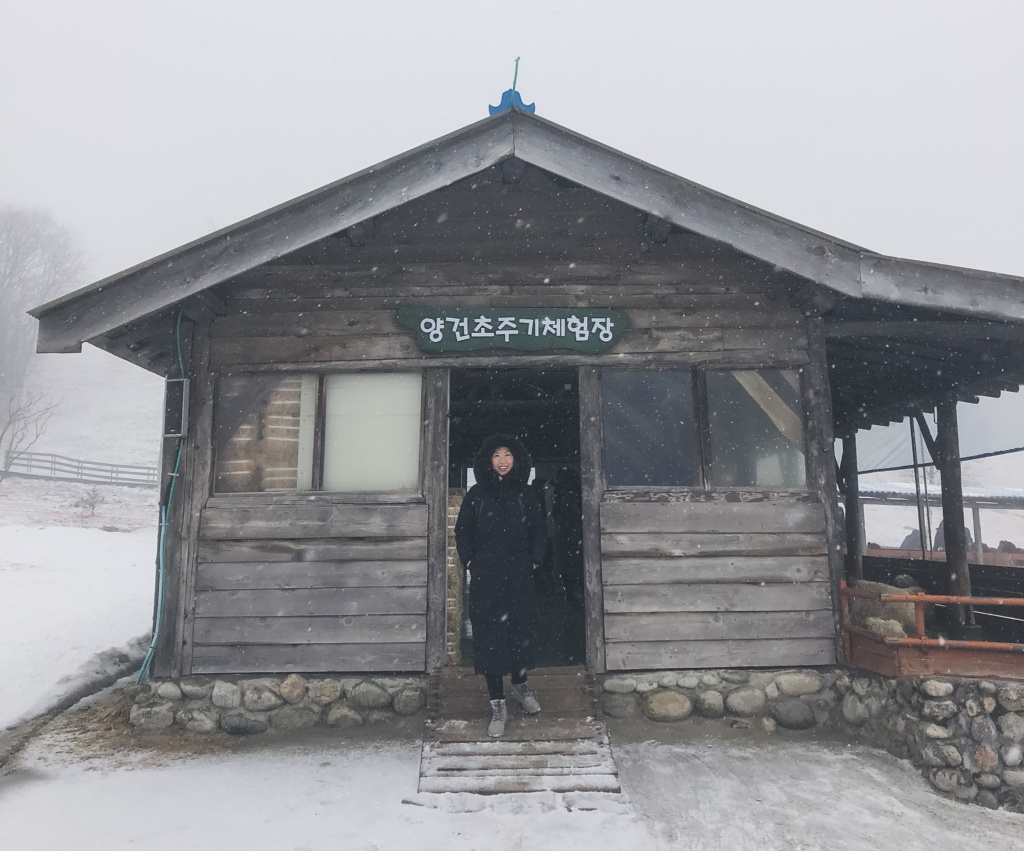 Operating Hours:
November-February 09:00-17:00
March & October 09:00-17:30
April & September 09:00-18:00
May-August 09:00-18:30
* Last admission is 16:30.
* Hours are subject to change depending on weather or conditions on-site.
Parking:
Available onsite and free
Admission Fees
Adults: 6,000 won / Children: 4,000 won / Senior citizens: 3,000 won
Website:
---
Other activities nearby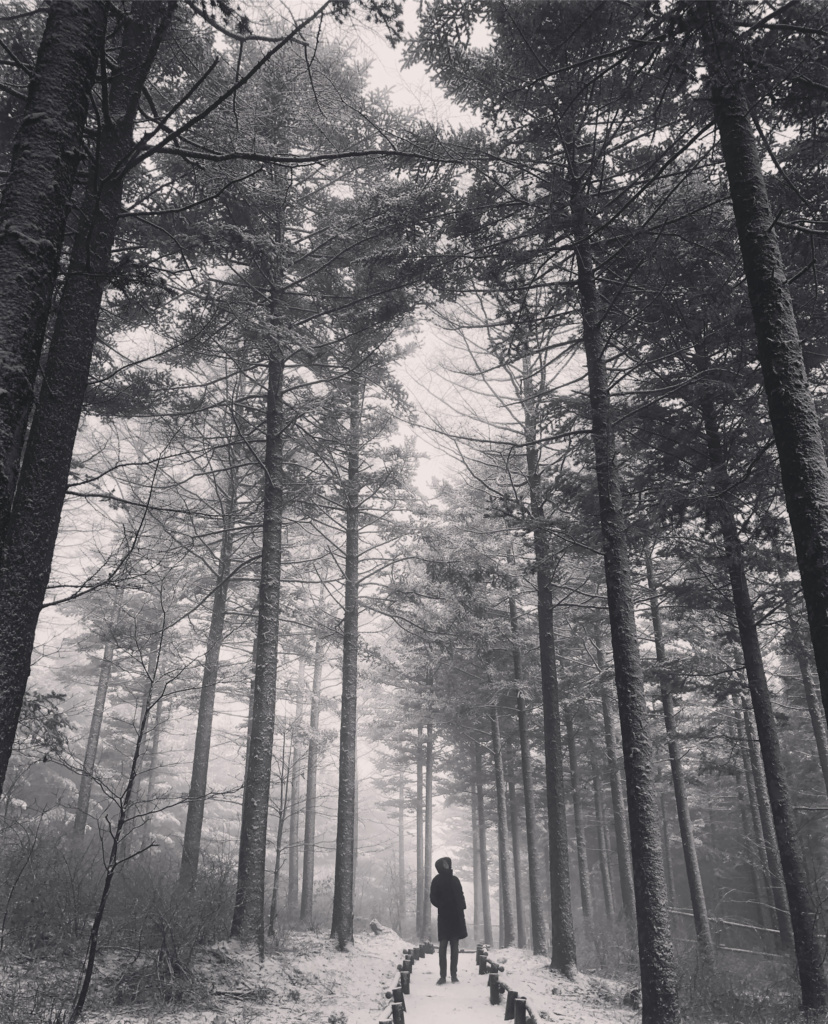 Make sure to visit Daegwallyeong National Recreational Forest which is located right besides the Daegwallyeong sheep farm. The forest is well known for its famous pine trees which are about 17m in height. As it was full of snow the scene was simply magical. There are also lodging facilities to stay overnight.
---
The entire experience was absolutely fantastic. I think we were definitely very lucky with the snow as it added a very special and Yes! Alpine feeling. Daegwallyeong Sheep Farm is suitable for people of all ages. Great fun is waiting for you there !
---
Links to related articles