WHAT ARE THE BEST SKI RESORTS IN HOKKAIDO? IS NISEKO STILL WORTH IT? BEST ALTERNATIVE TO NISEKO?
We have now been snowboarding in Hokkaido for many years and explored most ski resorts in Hokkaido. In this post we share the top 6 ski resorts in Hokkaido (+ 1 Bonus at the end). Enjoy the ride!
Hokkaido is one of the best destinations in the world for ski and snowboard
Thanks to it tons of snowfall every year, Hokkaido is one of the best destinations in the world for ski and snowboard enthusiasts. Indeed, Hokkaido is known for its powder. LOADS OF IT! Here in Japan we call it the JAPOW!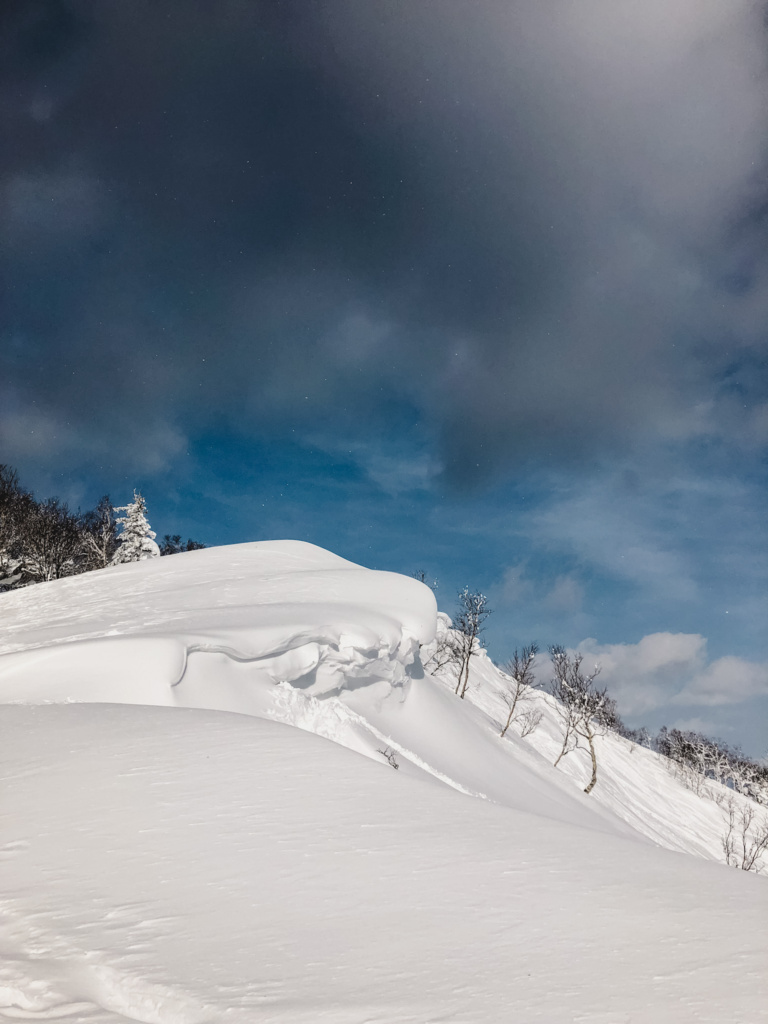 There are a total of 487 kilometers of slopes, spread over more than 100 ski resorts, many of which offer snowmobile circuits, cat tours, and amazing back country tracks.
---
First some beautiful impressions of what riding in Hokkaido looks like:
READ: 20 BEST THINGS TO SEE IN HOKKAIDO
So what are the best ski resorts in Hokkaido? Here is our list of the top 6 ski resorts in Hokkaido:
---
WHAT ARE THE BEST SKI RESORTS IN HOKKAIDO, JAPAN?
1. NISEKO, THE MOST FAMOUS SKI RESORTS IN HOKKAIDO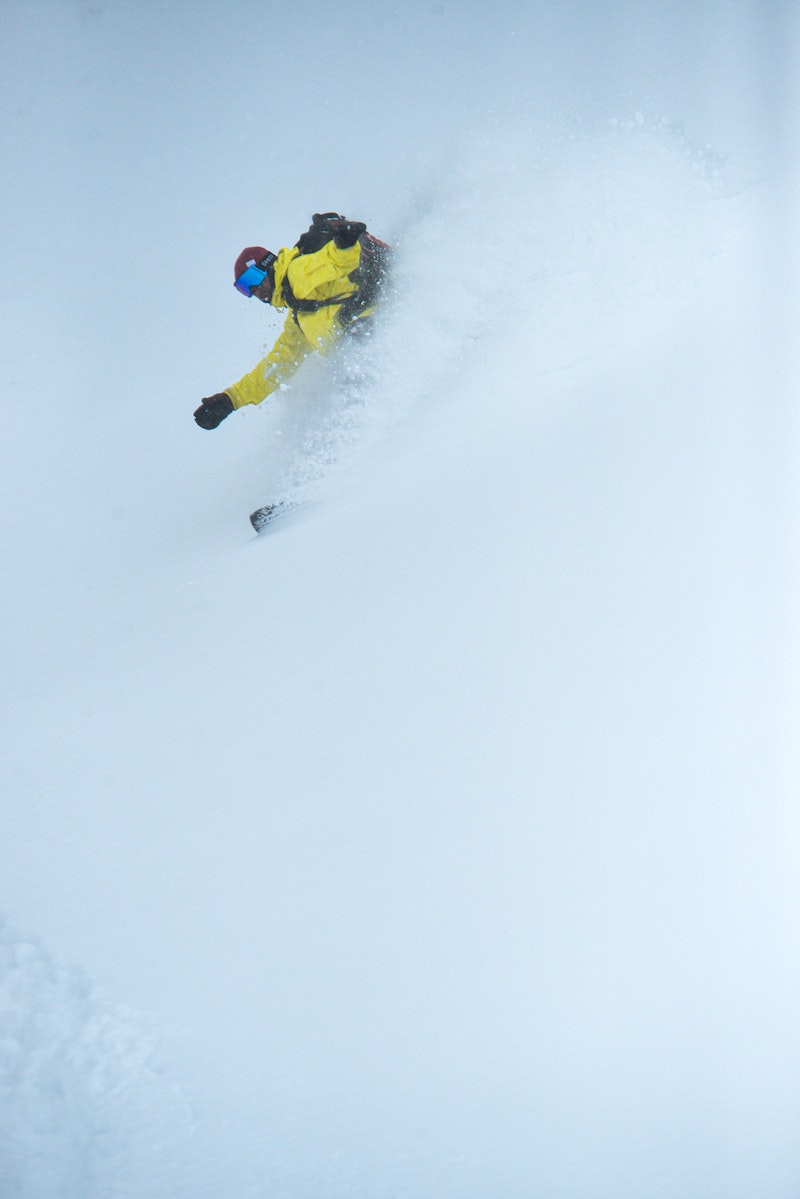 For many years now, Niseko has been voted as the THE BEST ski resort in Hokkaido, but also one of the best places to ski in the world!
What makes Niseko so special?
First of all, when we talk about Niseko, we mean Niseko United. This is a collection of five ski resorts including Hanazono, Grand Hirafu, Niseko Village, Annupuri and Moiwa, where four major ski resorts are connected at the top. So yes, Niseko is really big!
Second of all, Niseko is the capital of the Japow! This is one of the snowiest place on earth. Not only it snows a lot, the snow here is much dryer than most places in the world! This makes it even more enjoyable when riding!
Niseko's position as #1 Ski Resort in Hokkaido is unshakeable. Its abundant natural terrains, the tons of snow it gets every year, amazing backcountry tracks etc. all of these make Niseko an amazing place to snowboard and ski!
Our favorite hotel in Niseko is Ki Niseko. This beautiful ski-in/ski-out hotel with its private onsen has all you need!
---
READ: FULL GUIDE FOR VISITING NISEKO IN WINTER
Location: here
Official Website: here
---
2. FURANO, THE MOST THRILLING SKI RESORTS IN HOKKAIDO!
Furano is a 2-hour drive from Shin-Chitose Airport in Sapporo, or a 1-hour drive from Asahikawa Airport. Known for its lavender fields in the summer, the town is covered in a thick layer of powdery snow in the winter. This is our second favorite ski resorts in Hokkaido!
The Furano ski resort is only a few minutes from the town of Furano. It is located in the Kitanomine area. It has 28 ski slopes distributed in two areas, Fuano Zone and Kitanomine Zone. The quality of the snow in this region is such that 12 snowboard and ski world cups have been held there.
While off piste was strictly prohibited a few years ago, it is now tolerated. And oh man! It is wild! Tree runs, and full powdery open faces are now open and it's a lot of fun!
Furano also has a good food scene, with plenty of great restaurants in town! They are also building new luxury hotels, such as Fenix.
Besides, there are plenty of things to see outside of the ski resorts! Much more than in Niseko in fact.
---
READ: BEST THINGS TO SEE IN FURANO IN WINTER
Location: here
Official Website: here
---
3. KIRORO, THE SNOWIEST RESORTS IN HOKKAIDO!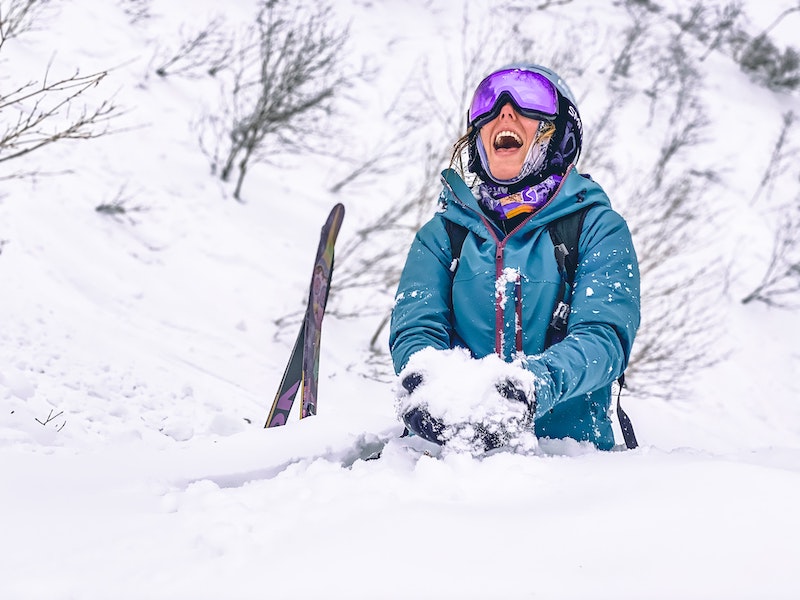 In terms of the abundance and quality of the snow Kiroro is perhaps our #1 resort in Hokkaido!
Monthly snowfall in high season can exceed 4m, and it snows most nights, resetting course conditions.
Kiroro has 14 tree run areas. You will need to register though at he management area of ​​the ski resort to be allowed on the back country runs. There are many variations such as beautiful hardwood forests, varied natural terrain, deep powder spots etc.
Kiroro has so much potential. However, what we like less about Kiroro, is that there isn't really a town with a good atmosphere which you would found in Hirafu in Niseko or Furano. In Kiroro there are a few huge hotels with many restaurants, onsen etc. but that's all.
Having said that, Kiroro is also developing fast, and it's only a matter a time until there would be much more going on in the after-ski!
Our favorite hotel in Kiroro is Yu Kiroro. Also you can rent your gear and buy ski pass at cheaper price here.
---
---
4. RUSUTSU, THE FUN ONE!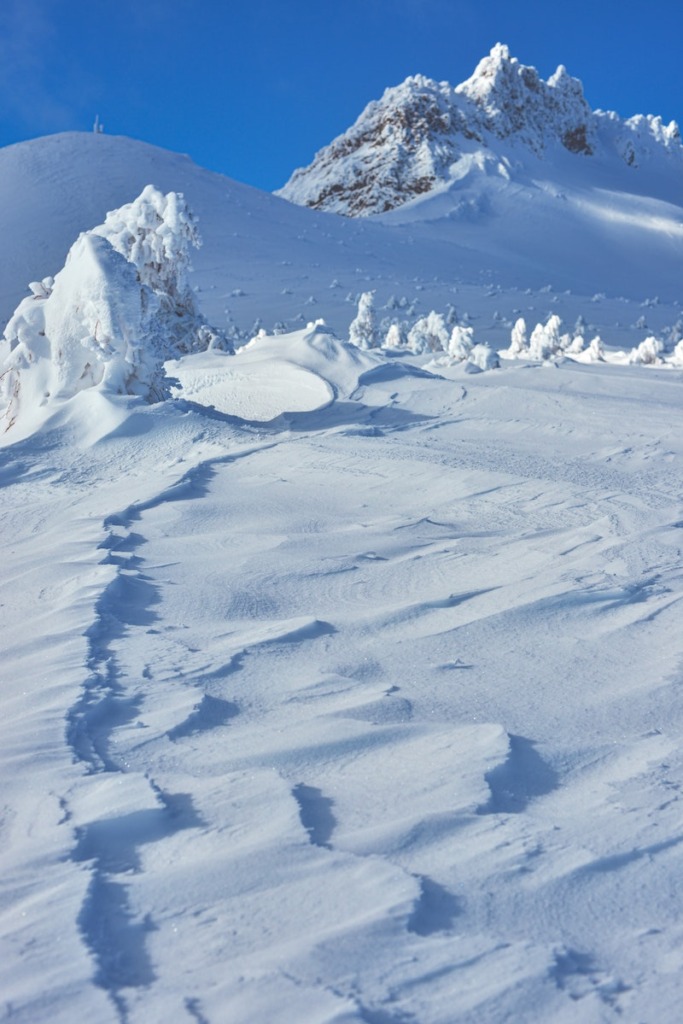 Near Niseko, you have a good alternative, which is Rusutsu. This ski resort is located on the other side of Mount Yotei in southern Hokkaido. Rusutsu has many fans due to its size, snow quality and varied topography.
Consisting of three mountains, West Mt., East Mt. and Mt. Isola, the 37 courses are actually 42 km in total, making it one of the major ski resorts in Japan.
Because Mount Yotei blocks moisture from the Sea of ​​Japan, the snow is even drier than the mountains in the Niseko region. Due to intermittent snowfall from December to February, the face is reset with fresh snow most days. Additionally, Mt. Isola and East Mt. have north-facing slopes, so they get less sun exposure and maintain good snow conditions.
Under these favorable conditions, Rusutsu is definitely one of the best ski resorts in Hokkaido!
The Westin is one of the best hotels in the area! Do check it out here.
---
Location: here
Official Website: here
---
5. TOMAMU, ANOTHER AWESOME RESORTS IN HOKKAIDO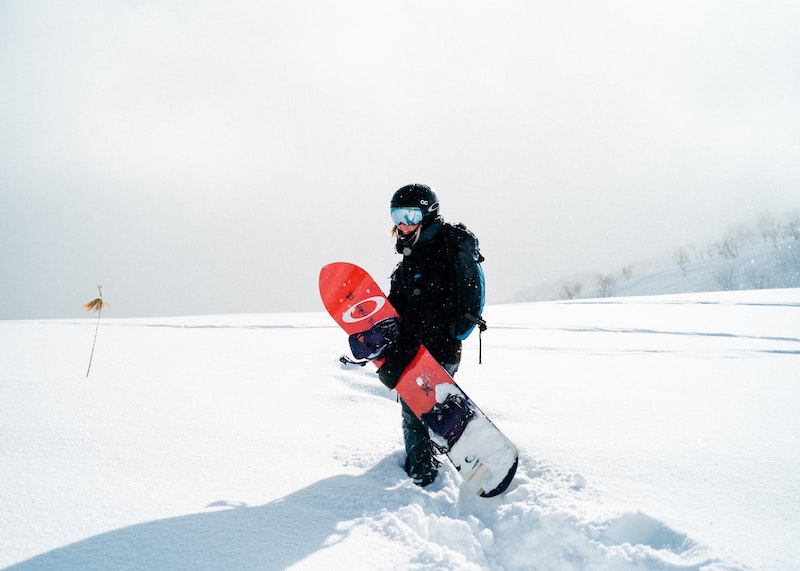 With its 29 slopes, the Tomamu ski area is another awesome ski resorts in Hokkaido.
This is perhaps the most family friendly ski resorts in the area thanks to many hotels having lots of facilities for kids. Hoshino or Club Med are good examples.
If you are a fan of off-piste skiing and ski touring, the ski area has an "expert-only powder zone", for which you will need to register before your arrival. You can also choose to join a snowmobile excursion that will take you over ungroomed expanses of snow to descend steep slopes between the trees on a thick layer of powder snow. A-M-A-ZING!
---
Hoshino Resorts is our favorite hotel in Tomamu, BOOK HERE.
Location: here
Official Website: here
---
6. KAMUI SKI LINKS, THE REAL GEM!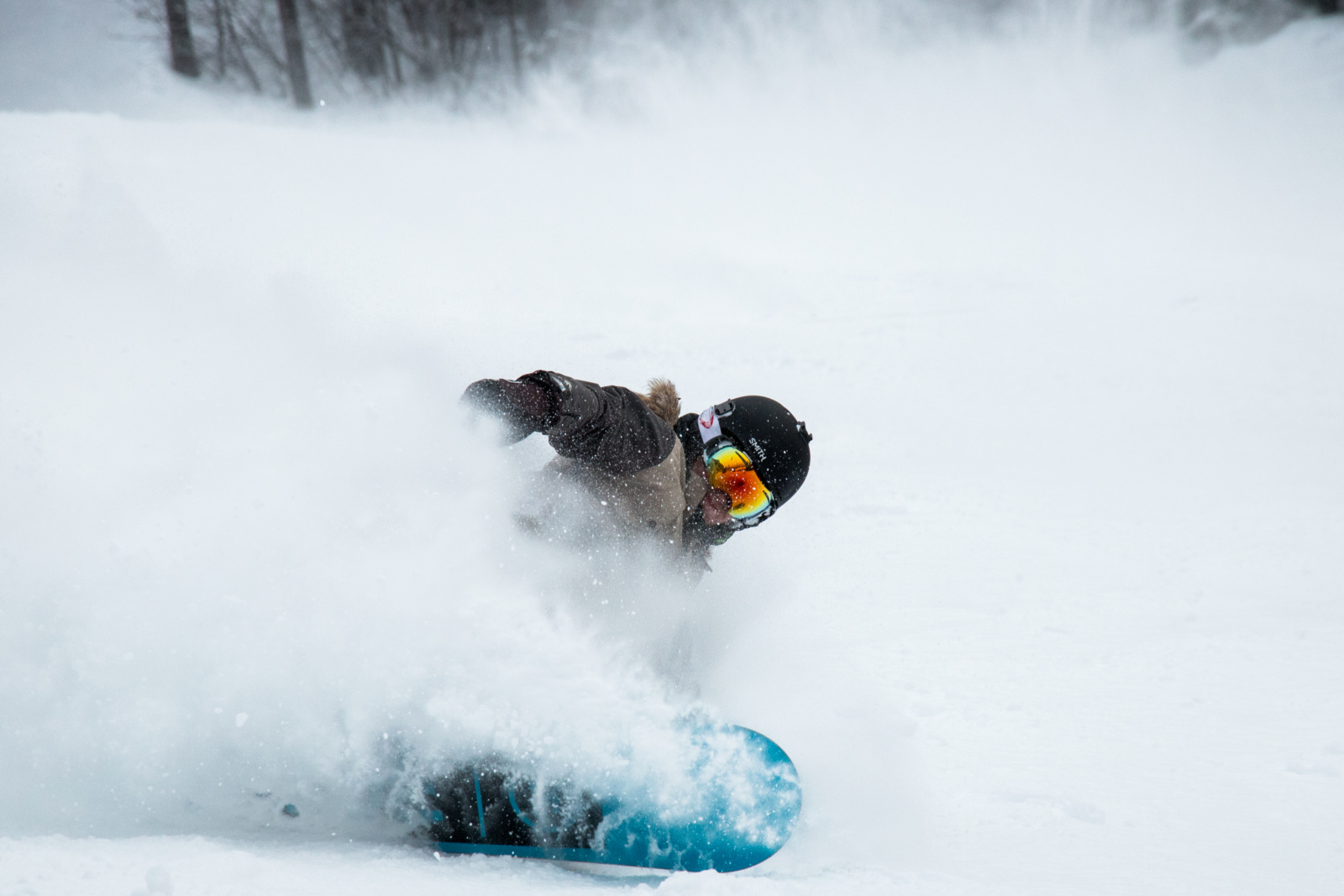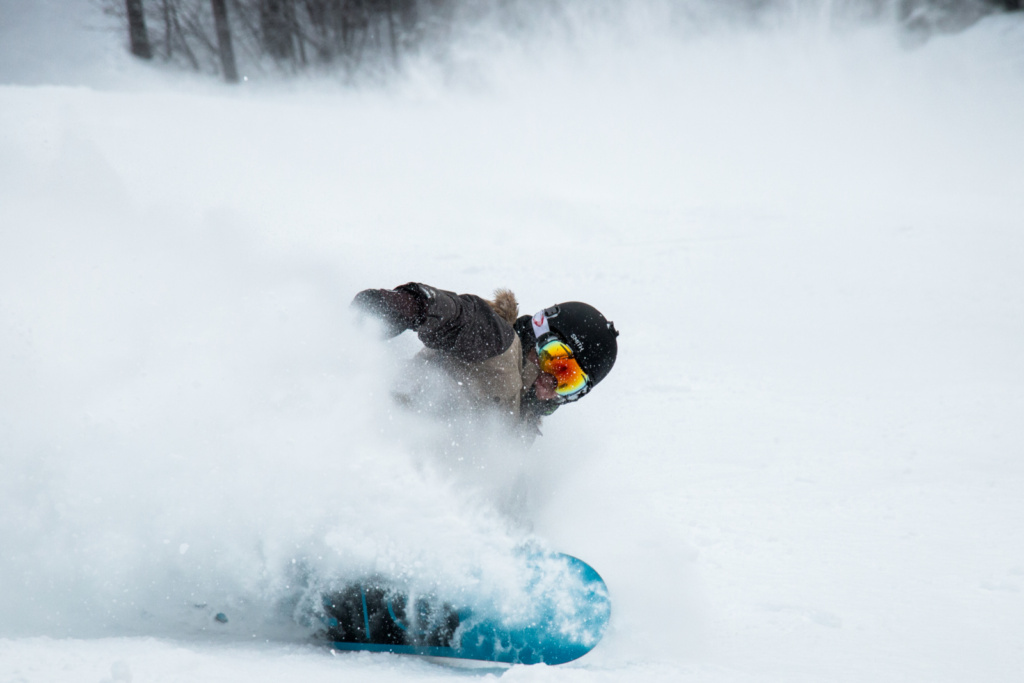 You might not have heard of Kamui Ski Links yet, but do check it out! This is our newly found gem in Hokkaido!
This small resort located near the town of Asahikawa has one of the most interesting ski areas in Hokkaido. Many of the trails here are never groomed, and it is possible to ski off-piste directly from the resort. A dream right!?
Asahikawa is the second largest city on the island of Hokkaido and it is very cool to stay there since there are very (very) few tourists in winter.
Kamui Ski Links is not far from Furano. Therefore you can do day trips in between both stations in winter! Trust us, Kamui Ski Links is absolutely worth checking!
There aren't hotel directly from the slopes, so it's better to stay in Asahikawa. We recommend OMO7 Asahikawa by Hoshino Resorts, as one of the best hotel in the area.
---
Location: here
Official Website: here
---
7. THIS IS OUR BONUS: ASAHIDAKE
Why we kept Asahidake as a bonus. Well, we can't really say that this ski resorts if for everyone. Here expert only and off-piste lover only!
So while it's one of our favorite ski resorts in Hokkaido, it's not suited for everyone.
Here it's absolutely wild. We highly recommend taking a guide for first timers! It can be dangerous and you can easily get stuck if you don't know where you are going!
The natural environment is harsh with plenty of snow storms during peak season, but the fact that you can aim for the finest powder even in spring is one of the main reasons it's so popular with skiers and snowboarders.
So if you feel ready for it and found a guide who can show you the area, don't hesitate, have fun and probably enjoy one of your best days shredding in Hokkaido!
Asahidake is also close from Furano. We usually got there on a day trip from Furano and rather stay in Furano as there is more to do.
---
Location: here
Official Website: here
---
GUIDE FOR OFF-PISTE IN HOKKAIDO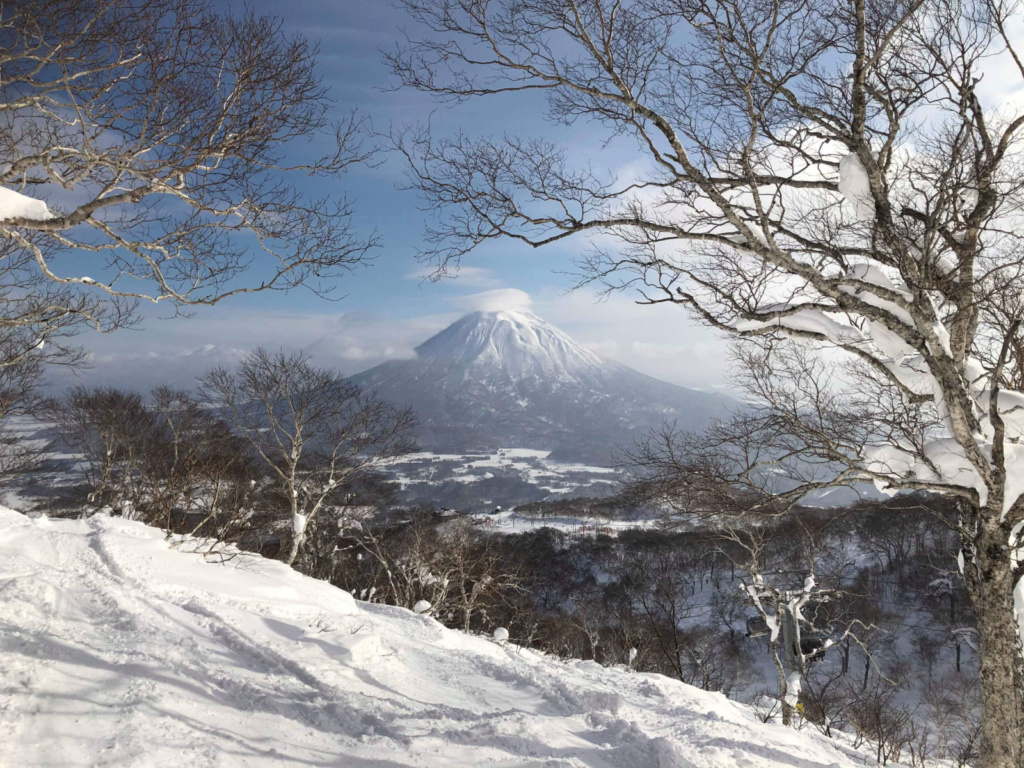 Yes we know, off-piste in Hokkaido is one of the best in the world! In Japan off-piste is pretty well marked and lots of safety is involved by the ski resort management.
However be extra safe when adventuring yourself in the back country, the following websites are very useful and can be life saver, so do check them out on a regular basis:
Niseko avalanche forecast: niseko.nadare.info
Japan avalanche bulletin: Nadare.jp
Weather websites: snow-forecast.com
READ: 12 UNIQUE WINTER ACTIVITIES IN HOKKAIDO
---
BEST TIME TO GO SKIING IN HOKKAIDO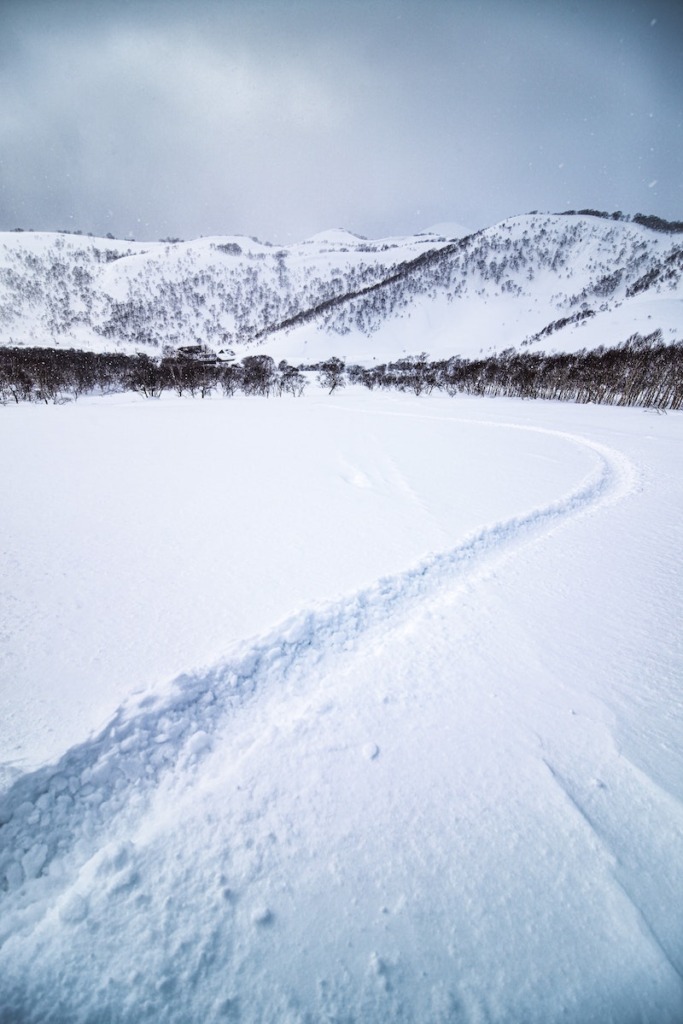 The best time to go skiing in Hokkaido, typically falls during the winter months, which means the ski season generally runs from December to early April.
The best time to go to enjoy the crazy snow powder would be end of January until early March.
Is December worth it?
While some ski resorts in Hokkaido may open in late November, December marks the beginning of the ski season. By mid to late December, most major ski resorts are fully operational and it's possible to have amazing powder days! But of course, with climate change, which is also affecting Hokkaido, December gets lesser snow every year…
---
ABOUT HOKKAIDO
Hokkaido is one of our favorite places in the world. If you are a nature lover, this place is all about that! (READ: TOP 6 REASONS WHY SHOULD VISIT HOKKAIDO)
We traveled extensively through Hokkaido and wrote many posts about it. So if you travel to Japan for ski and snowboard, we recommend spending a few days off the slopes and explore this wonderful island!
Here are all our posts about Hokkaido:
20 BEST THINGS TO SEE IN HOKKAIDO
20 GREAT THINGS TO SEE IN OTARU
12 UNIQUE WINTER ACTIVITIES IN HOKKAIDO
30 INCREDIBLE THINGS TO SEE IN SAPPORO
12 INCREDIBLE THING TO SEE IN LAKE TOYA
18 AWESOME THINGS TO SEE IN NOBORIBETSU ONSEN
16 BEST THINGS TO SEE IN JOZANKEI ONSEN
A VISIT OF FURANO IN HOKKAIDO DURING WINTER
20 INCREDIBLE THINGS TO SEE IN HAKODATE