WHAT TO SEE IN TAKAYAMA? IS TAKAYAMA WORTH VISITING? HOW MANY DAYS TO VISIT TAKAYAMA?
Takayama, located in Gifu prefecture, was one of the highlights during our road trip through Japan!
Nicknamed "Little Kyoto", this charming town has many places to discover. Visiting Takayama is also one of the best things to see in the Japanese Alps!
---
KEY TAKEAWAYS ABOUT A VISIT TO TAKAYAMA:
Takayama, 高山市 in Japanese, literally means high mountain.
Takayama is surrounded by high peaks. These peaks in the Japanese Alps are called the Hida Mountains.
The town is also known for its festival which takes place in spring and autumn. It is considered one of the 3 most beautiful festivals in Japan.
3 Days is the ideal time to visit Takayama
You can easily access Takayama from Tokyo or Kyoto
---
HERE IS A GLIMPSE OF WHAT TO EXPECT DURING A VISIT TO TAKAYAMA:
---
BEST THINGS TO DO IN TAKAYAMA?
1. Start your visit at Takayama Jinya, one of the best things to see in Takayama
One of the best visits in Takayama is Jinya.
Originally, the building was a residence belonging to the lord of the city.
During the Edo period, the building became the residence of the governor of the province. This type of administrative building is called a jinya. During the Edo period, it is estimated that there were around sixty jinya.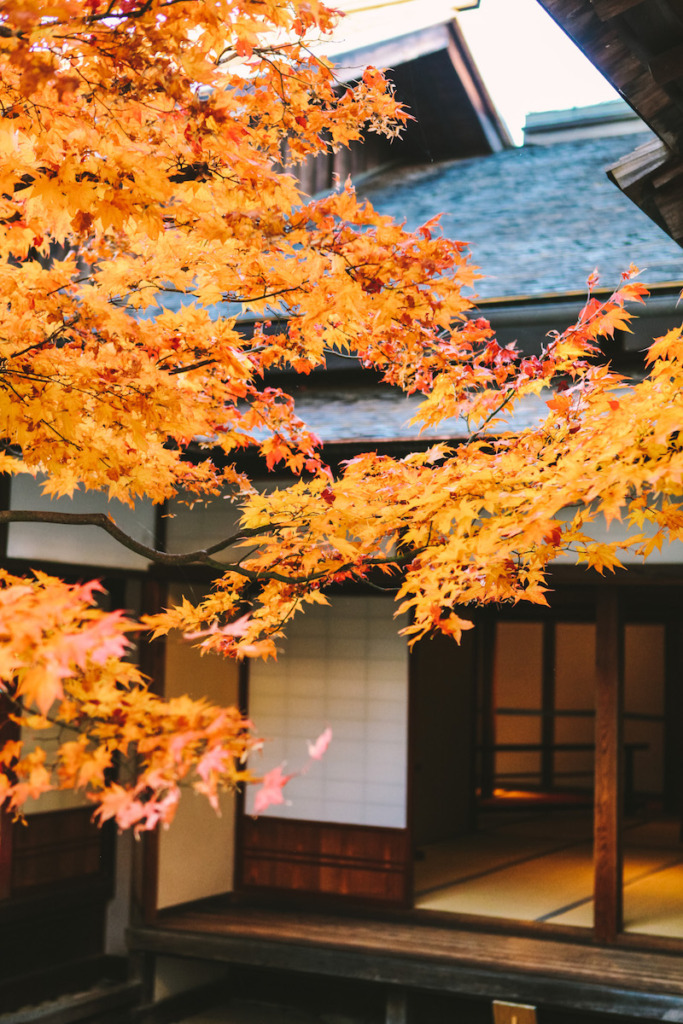 After crossing the inner courtyard, the visit connects many successive rooms. Some enjoy a magnificent view of the gardens.
The place is really scenic. The second part of the visit is more in the form of a museum, in particular with the visit of the old warehouses.
Admission fees: 440 yen.
Website: here
Opening hours: 8:45 a.m. to 5 p.m (closes at 4:30 p.m. in winter)
Duration: It takes at least an hour to properly visit this place of interest in Takayama, Japan.
---
2. Enjoy the morning markets in Takayama
In Takayama, there are 2 small morning markets. These markets are the best places to buy local products and also some souvenirs, especially on the one located along the Miyagawa River.
These morning markets are part of the city's heritage. They have been around for about 200 years. They are called asaichi in Japanese (朝市).
The 2 morning markets are:
Jinya-mae market which is located on the square in front of the entrance to Takayama Jinya. And Miyagawa market, along the river bearing the same name.
These 2 markets start early in the morning, around 7 a.m. and end around noon.
---
3. Stroll through the historic center: Sanmachi Suji

The Sanmachi Suji district is the origin of the nickname given to the city, namely Little Kyoto. It is in this district that we find many traditional and historic houses.
The historic district of Takayama dates from the Edo period. Strolling through the streets of this district takes you back to the ancient Japan. Wooden houses, small stalls, flowers etc.
The district revolves around 3 main streets: San-no-machi, Ichi-no-machi and Ni-no-machi.
Some portions of the street are occupied by many shops while others are quieter, more residential. There are also several sake breweries in the area.
Location: here
BOOK: your private walking tour with a licensed guide.
---
4. Admire Hida Kokubun-ji temple and its pagoda
Across the Miyagawa River is Hida Kokubun-ji Temple. This Buddhist temple is the oldest temple in the city. Its construction dates back to 746 (Nara period).
This temple is known for its pagoda and an old gingko tree. The 3-storey pagoda was rebuilt at the beginning of the 19th century following a fire. Originally, it was 7 stories high!
Hida Kokubun-ji Temple is one of the best things to see in Takayama! Entrance to the temple is free and the visit will only take you about fiften minutes!
Location: here
---
5. Sakurayama Hachiman-gu, a beautiful Shinto shrine to visit in Takayama
Sakurayama Hachimangu Shrine is another must-see in Takayama.
This Shinto shrine is the main one in the city and its access is free. It is located about 10 minutes walk from the heart of the city.
This Shinto shrine is not necessarily exceptional but it's charming nonetheless. Note that a lot of locals come to pray there since it is the main Shinto shrine in Takayama.
Location: here
---
6. Visit the Takayama Yatai Kaikan museum
Right next to the Sakurayama Hachimangu Shrine is the Yatai Kaikan, the city's festival float museum (also called Takayama Matsuri).
If you plan to visit Takayama in a single day, you may not have time to visit this museum.
Nevertheless, if you have more than a day in Takayama don't miss this museum.
This museum is a good way to learn more about the festival of the city. The festival in Takayama is reputed to be one of the 3 most beautiful festivals in Japan!
The museum is open daily, 9 a.m. to 5 p.m. Admission is 900 yen per person. Allow an hour to visit Yatai Kaikan.
Location: here
Website: here
---
7. Check out Takayama Castle Ruins & Shiroyama Park
The castle ruins are in Shiroyama Park, just outside the city center. A few dozen meters separate the magnificent alleys of the Sanmachi Suji district from the entrance to this park.
There isn't much left of the caslte, mostly stones… On the other hand, this park has other assets. A haven of peace in the heart of the city…
You can also visit the Shoren-ji temple which is located in the park.
Location: here
Website: here
---
8. Visit Hida Takayama Town Museum
This free and excellent museum is a great way to learn about the history and culture of Takayama.
Hida Takayama Town Museum is a self-guided and well-curated museum detailing the history and culture of Takayama. Featuring many artefacts and displays explaining important figures and events.
This is one of the best thins to see in Takayama.
Location: here
Opening hours: 9 a.m. to 7 p.m
---
9. Takayama festivals
The city's festival, the Takayama Matsuri, is divided into 2 events:
The Sanno Matsuri in the spring (April 14 and 15)
The Hachiman Matsuri in autumn (October 9 and 10)
The Takayama Matsuri takes place on the same dates every year.
The highlight of the festival is called the yomatsuri. This parade takes place on the first evening (April 14 and October 9) from 6 p.m.
You can see the floats, called yatai, illuminated with lanterns.
With the Gion Matsuri (Kyoto) and the Chichibu Yomatsuri (near Tokyo), it is one of the 3 most important festivals in Japan.
If you are lucky enough to be in the Japanese Alps at one of these 2 times of the year, we highly recommend to stay in Takayama for the festival!
---
10. Explore the traditional village of Hida no Sato
You might have heard of Shirakawa-go, a traditional village to visit around Takayama. However, there is an alternative place to visit if you don't have time to go to Shirakawa-go: Hida no Sato.
Hida no Sato is very close to the center, unlike Shirakawa-go. You can get there by bus or even on foot.
Unlike Shirakawa-go which is a "real" historic village, here we are talking about a reconstructed traditional village with gasshō-zukuri style houses.
Of course, the village of Shirakawa-go remains the benchmark in this area. If you have more time to visit Takayama and its region, favor Shirakawa-go.
Location: here
Website: here
BOOK: a fun E-Bike tour of Hida no Sato!
READ: ALL YOU NEED TO KNOW ABOUT SHIRAKAWA-GO
---
11. Taste the famous Hida beef
Hida beef is one of the most famous beef in Japan. Tasting this famous beef is a must during a stay in Takayama.
There are many restaurants specializing in this meat.
It can be served in different forms, usually grilled on a barbecue.
Hidagyu Maruaki is one of the best and most popular Hida Beef restaurants (location).
---
12. Try some sake, the speciality of Takayama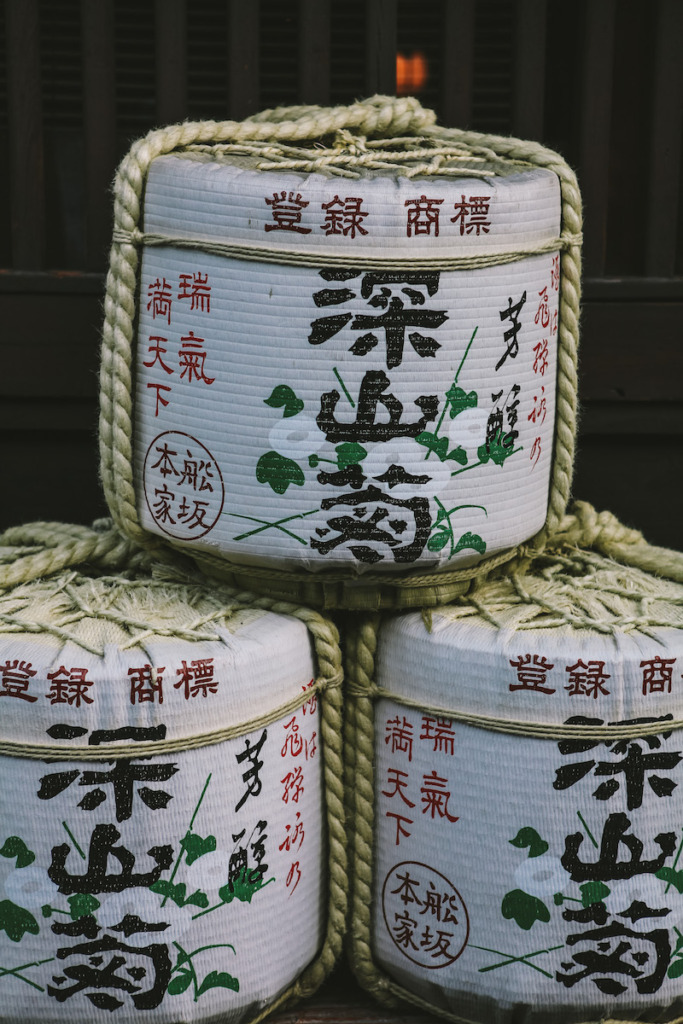 Sake is one of Takayama's specialties. Several old sake distilleries are located in the historic center of Takayama.
They can be recognized by the sugidama (ball made with cedar branches) hung above the entrance. Samples can be purchased from local producers.
Harada sake is one of the most famous breweries in Takayama (website).
BOOK: Sake breweries tour in Takayama
---
13. Go on a day trip to Shirakawa-go near Takayama
Shirakawa-go is one of the best things to see around Takayama. Not going there during a stay in Takayama would be a mistake.
Shirakawa-go, which means White River Village in Japanese, is 50 kilometers (45 minutes' drive) northwest of the city.
Without a car, the Nouhi bus from JR Takayama station can get you there in just under an hour. You can also hire a private chauffeur here which could be a good option for a large group.
Listed as a UNESCO World Heritage Site (along with Gokayama), Shirakawa-go is a village located in the heart of the Shokawa Valley in the Japanese Alps.
It is known for its typical houses with thatched roofs.
The roofs of these houses are steeply sloped to withstand the heavy snowfalls that affect the region in winter. It can snow the equivalent of 10 meters of snow over a winter …
In the village, the traditional houses are surrounded by rice fields. The place is truly magnificent.
Strolling through the streets, alleys and paths of the village of Shirakawa-go is a real pleasure!
Make sure to go to the Shiroyama viewpoint to enjoy a magnificent panorama of the village and the surrounding mountains (see photo above).
Location: here
Official website: here
READ: FULL GUIDE TO VISIT SHIRAKAWA-GO AND GOKAYAMA
---
14. Combine your visit with Gokayama
Gokayama is a set of rural villages in Japan with preserved ancient architecture, located in the Shokawa Valley in the southwest of Toyama Prefecture.
Ainokura, the largest village in the region, is home to twenty-three traditional houses with sloping gassho-zukuri style thatched roofs, listed as UNESCO heritage sites.
On site, you can taste the daily life of the inhabitants as well as the excellent local gastronomy.
Gokayama is similar to Shirakawa-go even though Shirakawa-go is more famous.
Located: here
---
15. Take Shin-Hotaka Ropeway to admire the Japanese Alps
Taking the Shin-Hotaka Ropeway is one of the things to do in Takayama.
The Shin-Hotaka Ropeway is quite simply the longest ropeway in Asia. The climb leads to the summit of Nishi Hotakadake mountain. This peak culminates at almost 3,000 meters. It is the third highest peak in Japan.
The climb from Shin-Hotaka Onsen is done in 2 stages (2 cable cars). If you go directly to the Visitor Centre, then the climb is done in one trip.
Be careful, expect a significant temperature difference between the valley and the summit.
Needless to say, the view is magnificent from the top. If you spend more time in Takayama, you can easily spend the day here as several hikes are possible.
Price of the cable car: 2800 yen (round trip)
Location: here
Website: here
---
Useful information about Takayama
How to get to Takayama?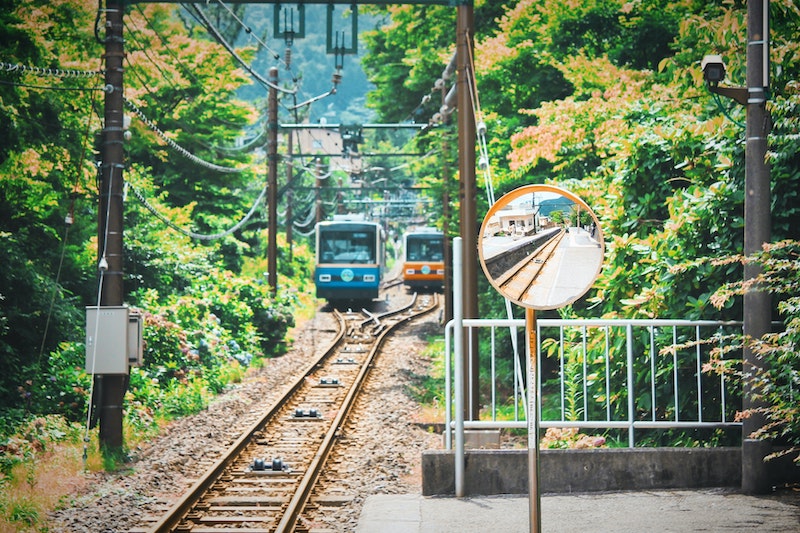 Getting to Takayama by car:
To visit Takayama we went there by car. Which was the most convenient option to visit the Japanese Alps and the nearby Nakasendo Way or Matsumoto.
Distance to Takayama:
from Kyoto: 260 kms for about 3h30 drive
from Kanazawa: 120 kms, approximately 1h50 drive
Takayama from Nagano: 150 km, 3 hours drive
To rent a car, we always use Nippon Rent-a-Car in Japan! Always reliable, competitive rates, english service!
Getting to Takayama by train:
From Tokyo take the Shinkansen to Toyama. From Toyama take the JR Hida Line to Takayama. The journey takes 5 hours. Don't forget to buy your Japan Rail Pass, which is the cheapest option to travel by train in Japan. You can purchase your pass at a discounted price here.
---
How to get around in Takayama?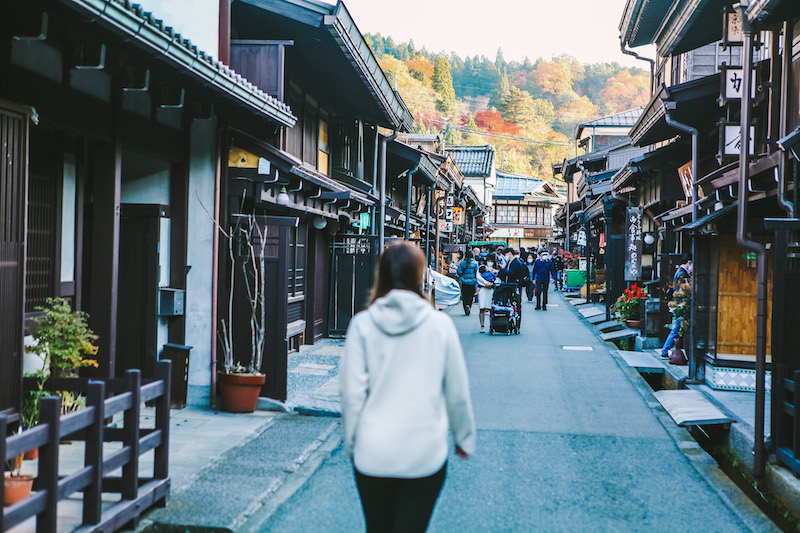 Most of the main things to see in Takayama can be done on foot.
However to visit Shirakawa-go, you will need to take a bus or a car. You can also hire a private chauffeur.
---
How many days to visit Takayama?
Takayama in 1 day: you will be able to walk around the city center and visit some of main sights in the city. However, it won't be enough to also include a trip to Shirakawa-go.
Takayama in 2 days: 1 day in the city and 1 day in Shirakawa-go. In our opinion you should stay at least 2 days.
Takayama in 3 days: this is the ideal time to cover all the things to see in Takayama including its surroundings!
---
Where to stay in Takayama?
When staying in Takayama we highly recommend staying in the city center for more convenience. You will be able to visit pretty much everything on foot!
Here is our hotel recommendation in Takayama:
---
HOTEL WOOD TAKAYAMA – the most stunning one!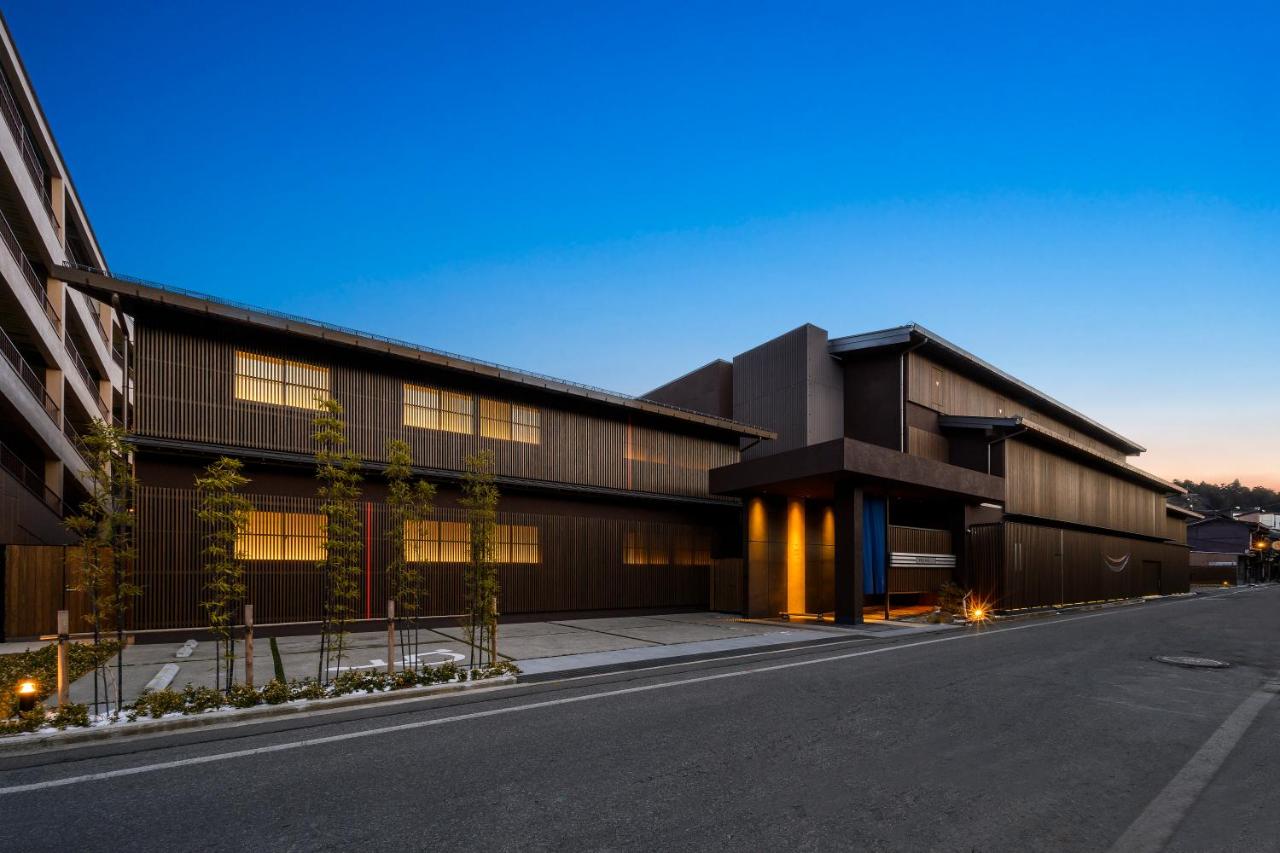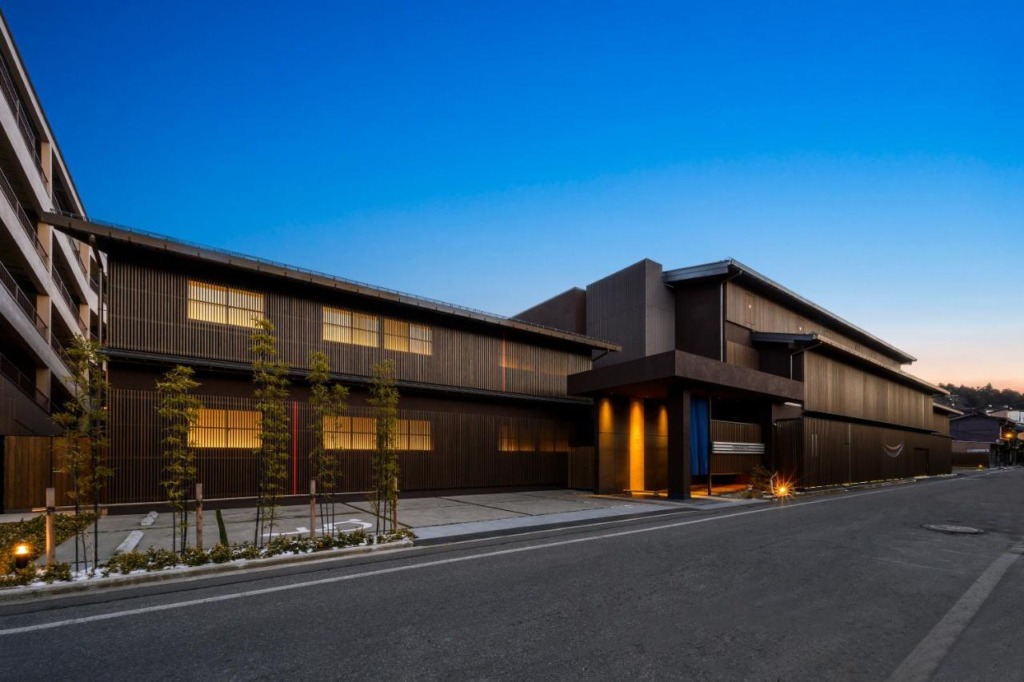 Hotel Wood Takayama is just Wow! Simply our favorite place to stay in Takayama.
This is a beautiful hotel and modern with a perfect twist os traditions! The location is also unbeatable! The hotel also provides transportation to the train station.
Hotel Wood is not cheap, but it's absolutely worth the money! Book now!
---
Temple Hotel Takayama Zenkoji – The most traditional and unique one!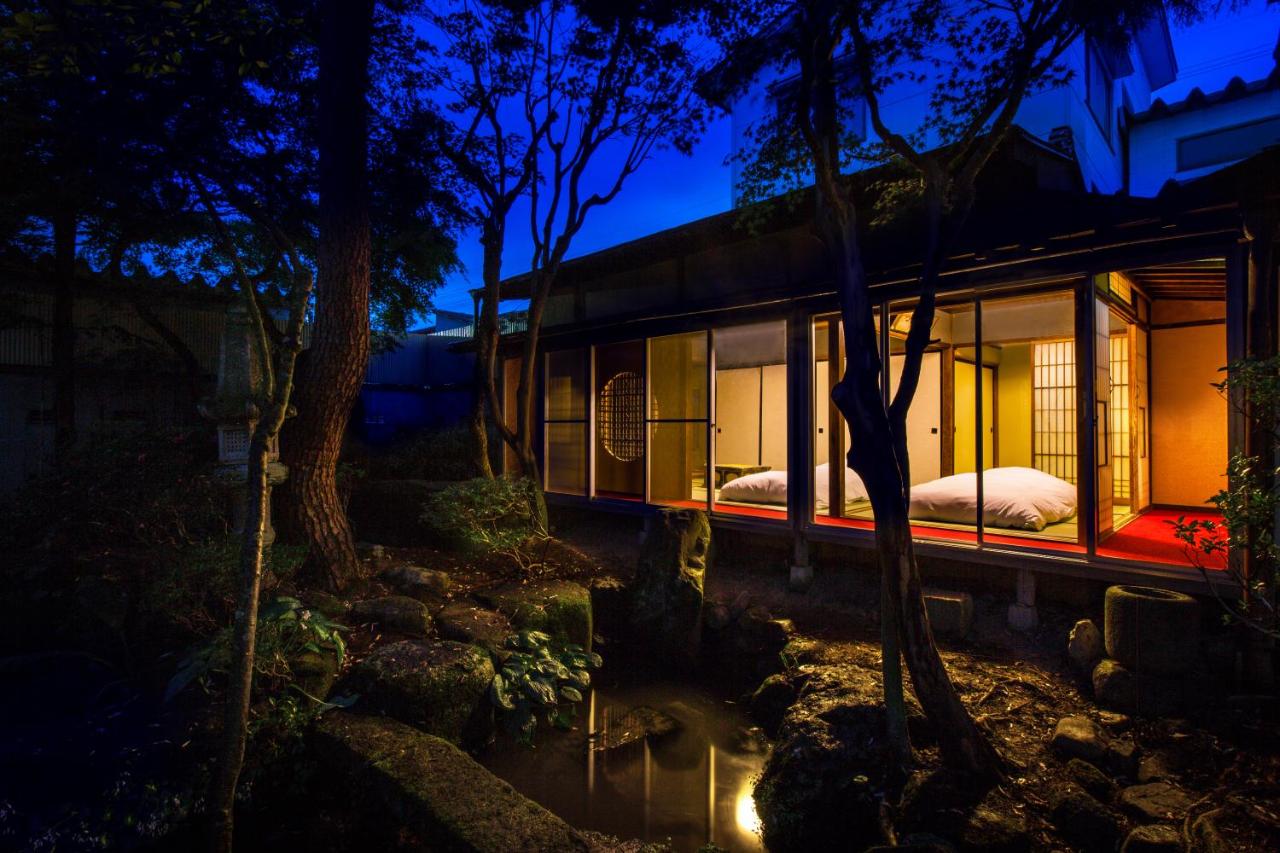 Temple Hotel Takayama Zenkoji is one of the most traditional and most stunning hotel in Takayama!
Completely hands down to one of our favorite places to stay during our trip in Japan.
This place is much more than a simple hotel! It offers yoga classes, singing bowl sessions, sutra copying, incense making and even listening to a Buddhist monk sing their daily prayers each morning.
Staying at Temple Hotel Takayama Zenkoji is an unforgettable experience!
---
Wat Hotel & Spa Hida Takayama – best value for money!
If you are looking for a cozy boutique hotel at affordable rates, then search no longer! We highly recommend a stay at Wat Hotel & Spa Hida Takayama!
The hotel features a beautiful onsen located on the top floor. It is also perfectly located near the JR station! Book here
READ: HOW TO TAKE AN ONSEN IN JAPAN?
---
When is the best time to visit Takayama?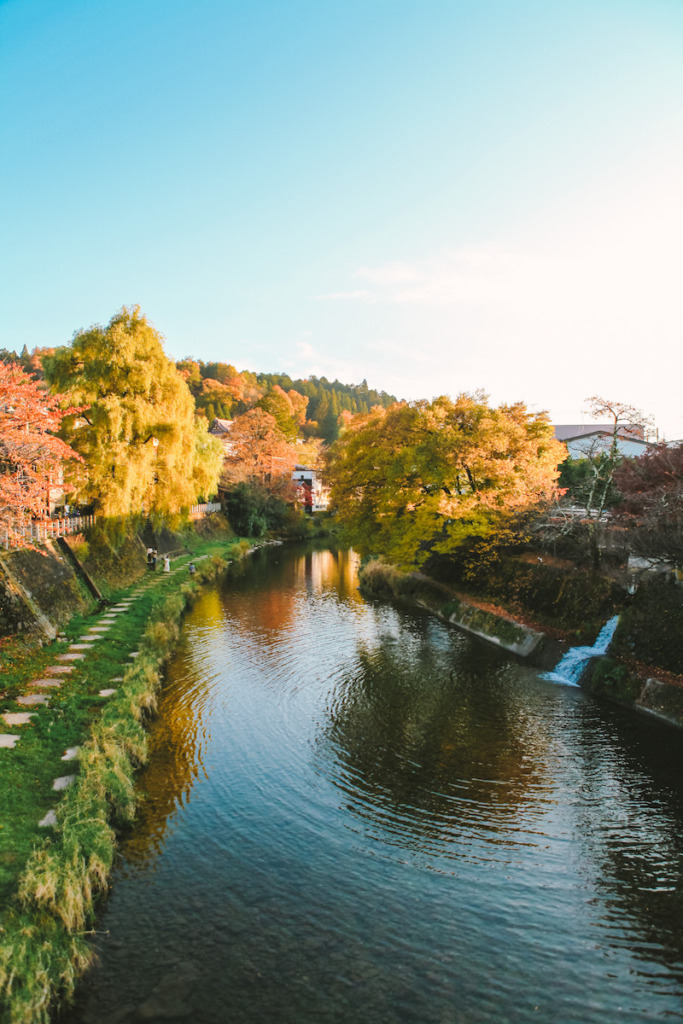 Takayama can be visited all year round. As in most of Japan, spring and autumn would be the best seasons though.
Climate is perfect during that time and the colors stunning either with cherry blossoms or fall foliage!
---
Other things to see near Takayama?
KAMIKOCHI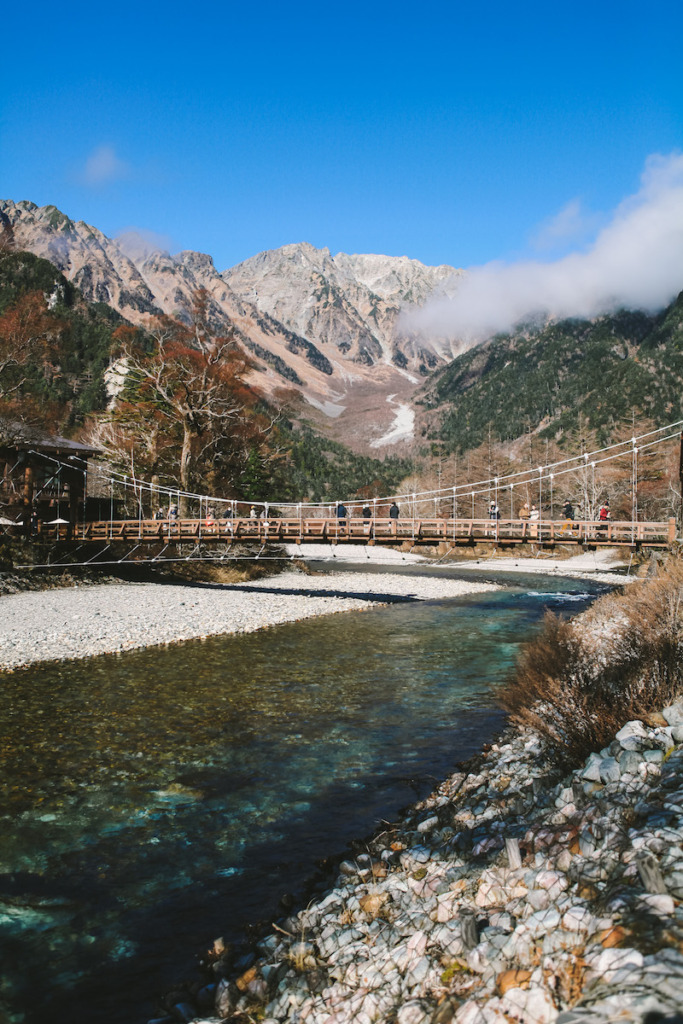 If like us you are planning a road trip through Japan, then Kamikochi should be on your bucket list! Kamikochi is classified as Natural Heritage of Japan.
Kamikochi is a 15-kilometer forest valley located along the Azusa River in the heart of the Japanese Alps in Nagano Prefecture. The site offers a delightful walk that can be done in one day, embellished with magnificent landscapes in spring and autumn.
The Kamikochi plateau is between 1,400 and 1,600 meters above sea level, with peaks reaching over 3,000 meters for the surrounding massifs.
The view from the valley is absolutely stunning!
From Takayama, you can reach Kamikochi by bus or by car (1h).
Location: here
>> READ: BEST THINGS TO DO IN KAMIKOCHI
---
GERO ONSEN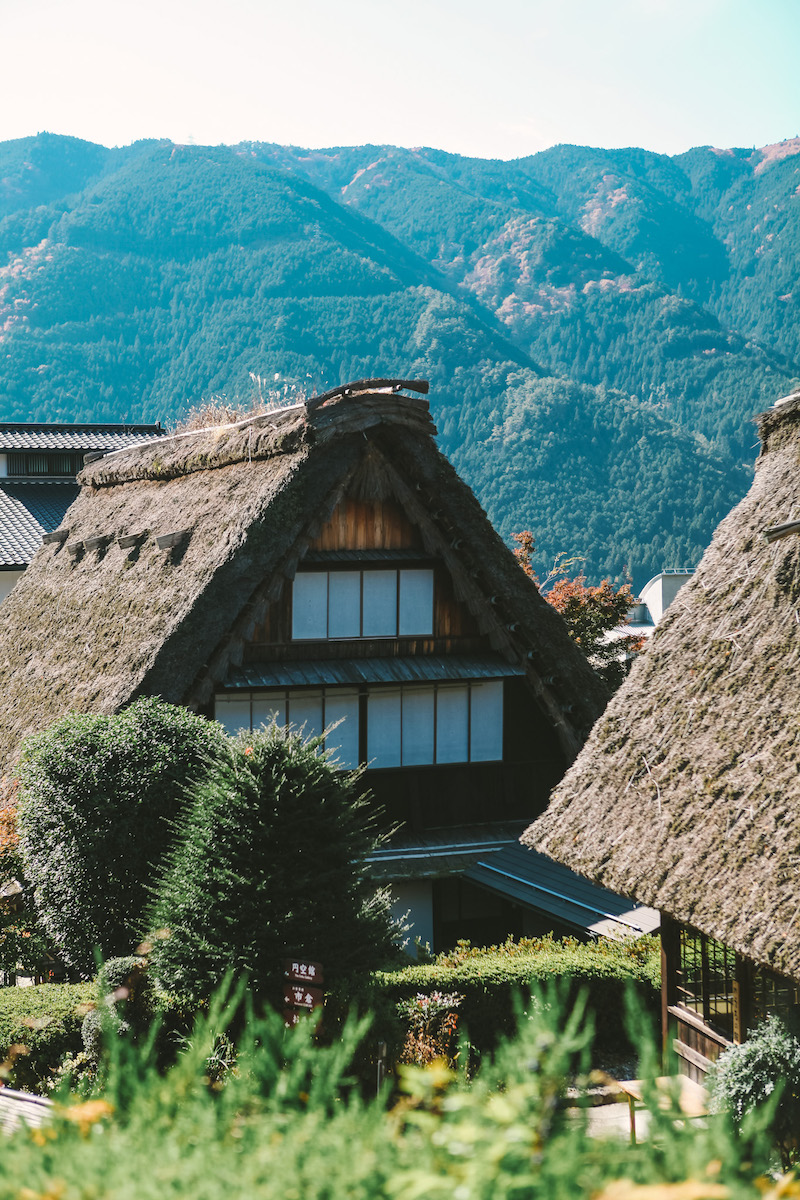 Located in the heart of the Chubu region in Gifu prefecture, between Nagoya and Takayama, Gero Onsen has developed on a transparent alkaline hot spring whose properties have been touted for nearly 1000 years.
Gero is located a little over 1000 meters above sea level. Thanks to an ancient volcano, Gero Onsen is gifted with rich water.
Today Gero Onsen is a great place to rest in the Japanese mountains. Make sure to also visit the Gero Onsen Gassho Village!
Location: here
>> READ: DISCOVER GERO ONSEN, ONE OF THE MOST IMPORTANT ONSEN TOWNS IN JAPAN
---
Related posts
GUIDE FOR A VISIT TO NARAI-JUKU
BEST THINGS TO SEE IN SHIRAKAWA-GO AND GOKAYAMA
BEST THINGS TO SEE IN THE JAPANESE ALPS
10 BEST PLACES TO SEE MOUNT FUJI
HIKE ALONG NAKASENDO [TRAVEL GUIDE]
GUIDE TO TSUMAGO ALONG NAKASENDO
15 BEST THINGS TO SEE IN HAKONE NEAR MT. FUJI
15 INCREDIBLE THINGS TO SEE AT LAKE KAWAGUCHI
OBUSE, A BEAUTIFUL TOWN IN JAPAN WORTH A VISIT
10 BEST THINGS TO SEE IN MATSUMOTO
FULL GUIDE FOR VISITING HAKUBA IN JAPAN