Are you curious about Tokyo?
As Japan's largest city and capital, there are many interesting facts you may not know. Get ready to explore the lively and futuristic metropolis that seamlessly blends old and modern traditions.
Did you know that Tokyo receives over 14 million foreign visitors annually? Discover what makes this city special and all it has to offer in this must-read article.
Here are 10 incredible facts that you will find useful and interesting to know about this city.
---
1. Very few speak English
If you're fluent in English, you'll have a relatively easy time navigating through large Asian cities.
In Singapore and Hong Kong, English is one of the official languages, with the majority of people speaking English at home in Singapore.
Over 50% of the population in Hong Kong speaks English as well. However, if you plan on visiting Tokyo, it's best to learn some basic Japanese to avoid frustration when completing basic tasks… It will also be a good way to connect with locals.
---
2. Tokyo is one of the safest cities in the World!
Crime is nearly non-existent in Tokyo compared to other large cities around the world.
So much so that locals feel comfortable enough to fall asleep on trains with their valuable items in plain sight. If you misplace your wallet, there is a high chance it will not only be turned into the nearest convenience store but also carefully preserved until the owner can be contacted.
Tokyo is undoubtedly one of the safest cities in the world.
Although Japanese culture frowns on stealing, you still can't be completely safe online. When visiting Tokyo, you can become a victim of hackers in the same way as in any other city in the world.
To protect yourself, you should use VPN for the app from a trusted developer. One of those who deserves trust is VeePN with its best security protocols. It is enough to install VPN for Chrome and your surfing will be much more secure, plus you will be protected from data interception.
This is due to the fact that VPN encrypts traffic, so even if hackers intercept data, they will not be able to decrypt it.
---
3. Tokyo used to be called Edo
It's remarkable to think that modern-day Tokyo, once known as Edo, started as a humble fishing village in 1603.
From its humble beginnings, it quickly grew into a bustling city with over a million residents by the 18th century.
After a name change in 1868, Tokyo, meaning "Eastern Capital" in English, became the official name and has only continued to grow as a hub of culture, business, and technology ever since.
---
4. Tokyo has more neon signs than Las Vegas!
Have you ever considered which city has the most vibrant and illuminated streets? While Tokyo may already come to mind, did you know that it exceeds even Las Vegas?
This is due to Tokyo having more streets and a higher concentration of neon lights. Take a stroll through Tokyo's streets at night and witness the illuminated wonder for yourself. Particularly Shinjuku and Shibuya are full of completely illuminated streets!
READ: BEST DISTRICTS TO VISIT IN TOKYO
---
5. You will be helped (or pushed!) to get on the train
Another incredible facts about Tokyo is about the "Oshiya" also known as Pushers… This is not a myth, but it is absolutely true!
Despite their official name being "Passenger Arrangement Staff," their job is pretty straightforward: during busy periods, they push people onto crowded trains to maximize the number of passengers.
---
6. Tokyo Skytree is the tallest tower in Japan!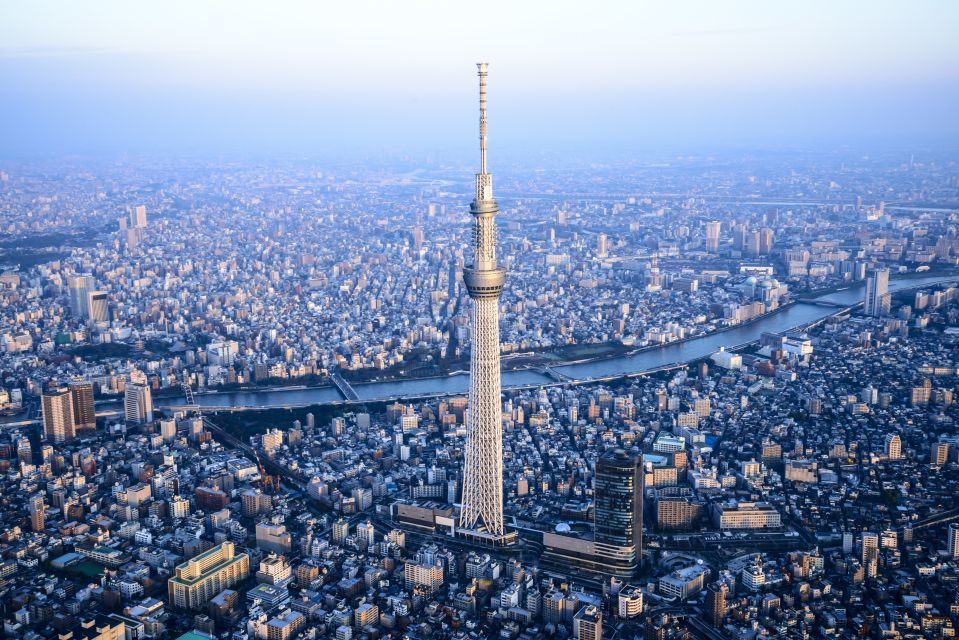 Rising 634 meters above Sumida, Tokyo Skytree soars into the clouds and commands breathtaking views of the city.
Offering a perfect mix of shopping and sightseeing, it attracts visitors from all over the world.
You can spend hours exploring the various department stores here and then head to the observation center for jaw-dropping vistas of Tokyo.
Tokyo Skytree is located near the famous Asakusa district, one of the best places to explore in Tokyo!
---
7. Tokyo is a fashion capital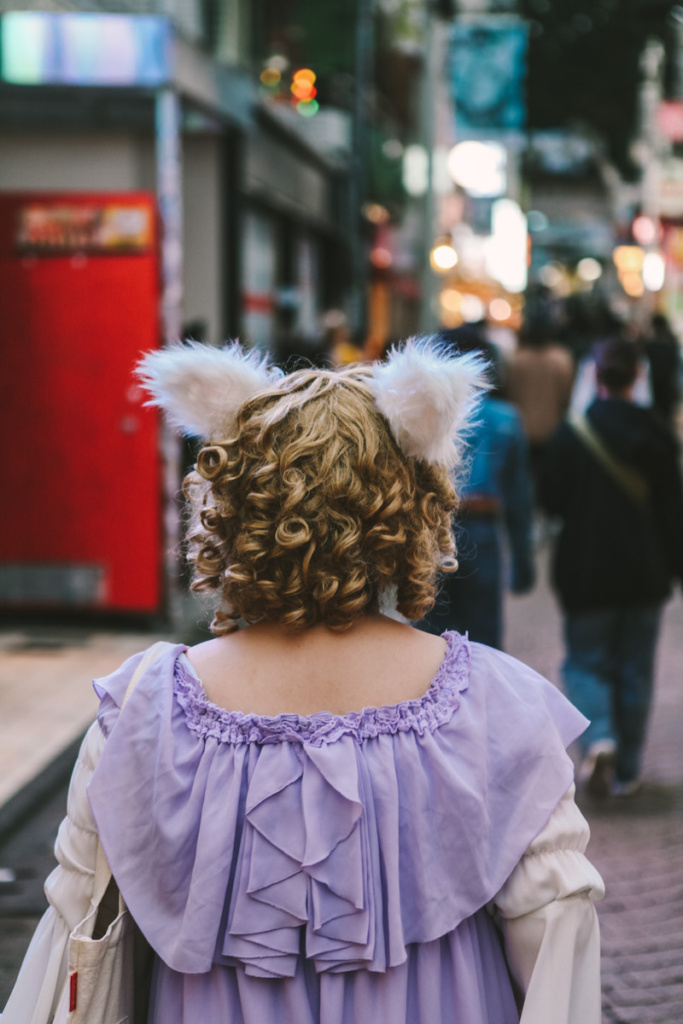 During Harajuku Fashion Week, the city's streets come to life with an explosion of creativity and trendy styles.
Visitors from around the world gather to witness the avant-garde fashion displays and get a taste of Tokyo's unique fashion culture. This event serves as a platform for designers to showcase their latest creations and for fashion enthusiasts to mingle and explore new trends.
From couture fashion to street style, Harajuku Fashion Week has something for everyone.
READ: 15 AWESOME THINGS TO DO IN HARAJUKU [TOKYO GUIDE]
---
8. You can only see Mount Fuji 80 days per year!
This incredible facts about Tokyo will surely surprise you!
Tokyo's picturesque shots often feature Mount Fuji, which provides a striking blend of urban and natural elements.
Unfortunately, despite being easily visible on clear days, it is very often covered with thick layer of clouds… On average it's only possible to see Mount Fuji 80 days each year (mainly in Spring or Autumn).
Lake Kawaguchi and Hakone are 2 of the best places to admire this legendary mountain.
---
9. Earthquakes
Japan, a highly earthquake-prone country, is well aware of the risks it faces, and Tokyo is no exception. Although buildings are meant to withstand earthquakes, stronger ones can still occur.
Tokyo faced a massive earthquake in 1923, and another major one is anticipated to hit the city before 1950, making earthquake preparedness a crucial aspect of life in the city.
We visited Japan many times and experiences earthquake a couple of times. We are always so impressed about how people stay calm when it happens. They are so used to it…
10. Restaurant and hotel with robots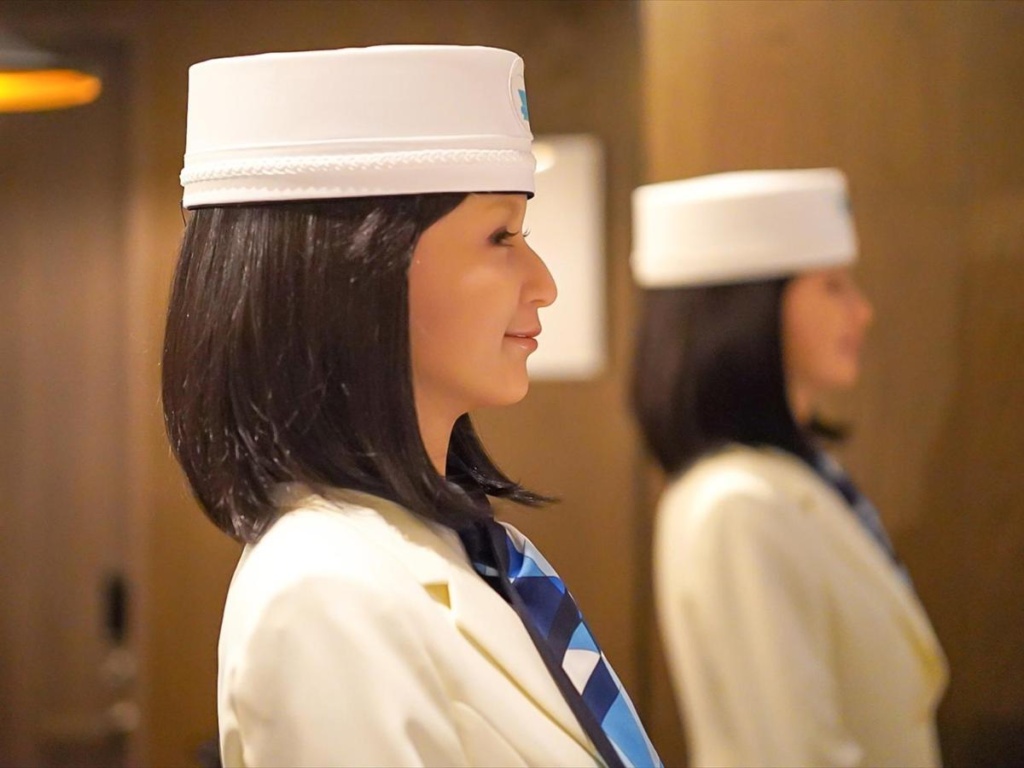 Tokyo's cutting-edge robot hotels and restaurants are revolutionizing the hospitality and entertainment industries.
At the Henn Na Hotel, guests are greeted by a dino-bot at the reception. This futuristic hotel chain operates several branches, including the world's first hotel with working robots located in Ginza.
But the robot revolution doesn't stop there. In Shinjuku, the renowned Robot Restaurant presents an electrifying robotic performance. While not your typical eating establishment, guests can dine on bento boxes and snacks during the show.
Come witness the technological marvels of Tokyo's robotic world!
---
In Conclusion
From neon lights to robot restaurants and hotels, Tokyo is a continuously evolving city bursting with life. We hope that you enjoyed these incredible facts about Tokyo!
Whether you're here for fashion, architecture, or simply to explore Japan's unique culture, come discover the many wonders that Tokyo has in store!
---
RELATED POSTS
13 BEST DISTRICTS TO VISIT IN TOKYO
30 AWESOME THINGS TO DO IN TOKYO
10 BEST THINGS TO SEE IN MONZEN-NAKACHO IN TOKYO
INCREDIBLE THINGS TO SEE IN AKIHABARA
15 AWESOME THINGS TO SEE IN HARAJUKU
BEST THINGS TO SEE IN KOENJI IN TOKYO
EXPLORE KAGURAZAKA, THE LITTLE PARIS OF TOKYO
DISCOVER TSUKIJI OUTER MARKET IN TOKYO
15 BEST THINGS TO SEE IN ASAKUSA (SENSO-JI)