The small village of Seixal is located on the northwest coast of the island of Madeira. It is a small village built on the edge of the ocean, part of the municipality of Porto Moniz, and which hosts just over 700 inhabitants. Seixal is known for its natural pools and black sand beach, but there are other treasures to discover, such as its terraced vineyards.
When the conditions are favorable, Seixal also becomes a surf spot, ideal for beginners.
For us, visiting Seixal, was one of the highlights during our trip to Madeira.
As Seixal is located on the north side of Madeira, you can easily combine your visit with other main sights, such as Porto Moniz (all you need to know about Porto Moniz here), fanal forest, Achadas da Cruz viewpoint, Véu da Noiva viewpoint etc.
From Funchal count approximately 45min to reach Seixal.
So here is all you need to know about the best things to see in Seixal:
---
1. Visit the natural beach of Seixal, one of the best beaches in Madeira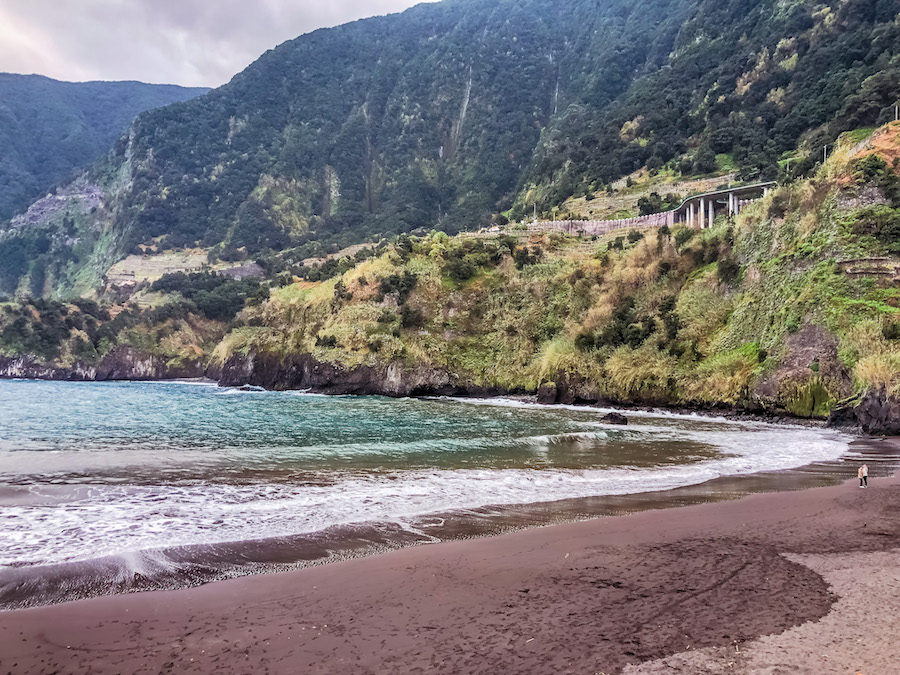 Praia do Porto do Seixal is located near the village of Seixal. It is one of the few beaches in Madeira with natural sand. Here the sand is pitch black!
In our opinion, Praia do Porto do Seixal is clearly one the most beautiful beaches on the island. Some even compare Praia do Porto do Seixal to Hawaii because of the black sand and green cliffs that surround it.
Here you can learn to surf with the Madeira Surf Center (website). However, the conditions are not always favorable for surfing. The day we went it was super flat, so we couldn't do any surfing unfortunately. You should check with Madeira Surf Center first, if you are interested to surf in Seixal.
Location: here
---
2. Swim in the natural pools of Seixal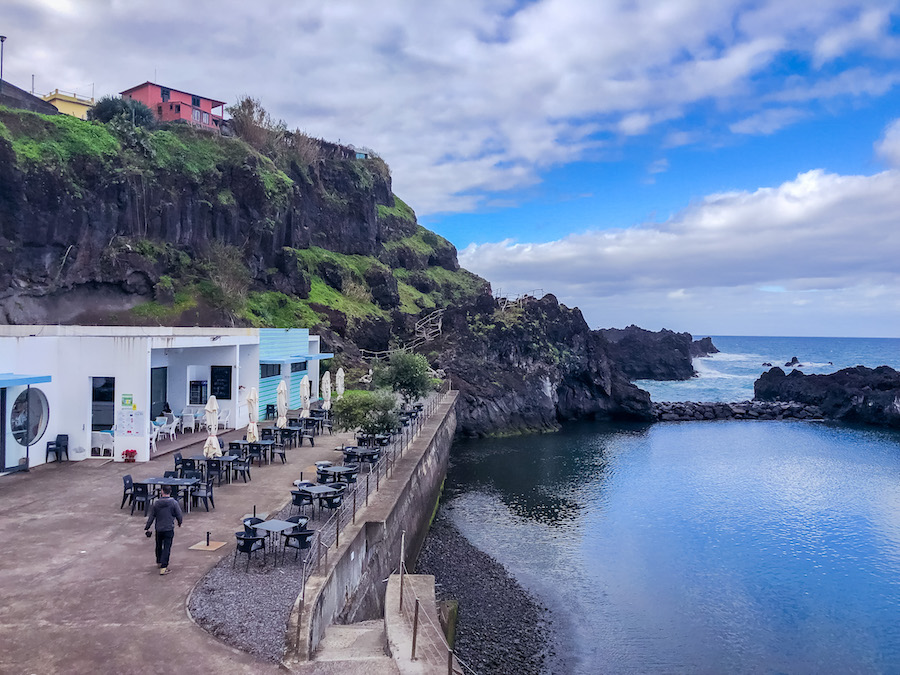 Seixal has beautiful natural pools. Yet less famous than the ones in Porto Moniz, there are just as stunning though.
There are actually 2 natural pools in Seixal, see location below. 1 is located just a few minutes walk from the main beach. The other one is called Poça das Lesmas, it's just a few minutes drive from the main beach.
Here the surroundings are very impressive, with huge cliffs and the waves crashing onto the rocks. The pools are very calm as they are well protected by the rocks. The water is crystal clear! The places is also equipped with a bar and toilets, which makes it very convenient!
---
3. Stroll through the village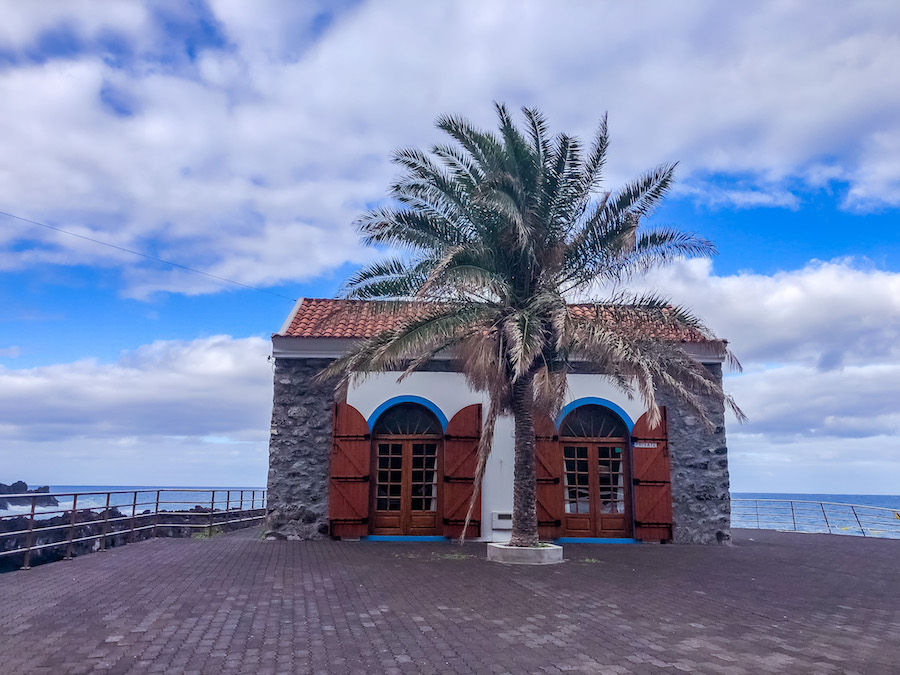 Seixal is a peaceful little village. It is part of the municipality of Porto Moniz with a population of 700 inhabitants.
The village is situated on a small hill and nestled at the foot of very lush steep mountains. The surroundings are stunning and very green in this part of the Madeira.
We recommend going for a walk on the seafront promenade starting at the main beach. It offers splendid views of the north coast.
---
4. Visit Praia da Jamaica
At the western end of Seixal you will find another beach. It is often called Praia da Jamaica, because of the palm trees that line the road. This beach is mainly composed of black pebbles. Not the best beach to go for a swim, but beautiful nevertheless.
Location: here
---
5. The vineyards of Seixal
The vineyards terraces in Seixal are set in the beautiful scenery in the valley, at the end of which lies the town of São Vicente. To the north, the valley is enclosed by a wall of mountains and the saddle of Encumeada, which is the starting point for many nice tours.
You can visit Barbusano Winery (website). The winery has a showroom for individuals and groups, in which you can taste many interesting wines.
---
6. Miradouro do Veu da Noiva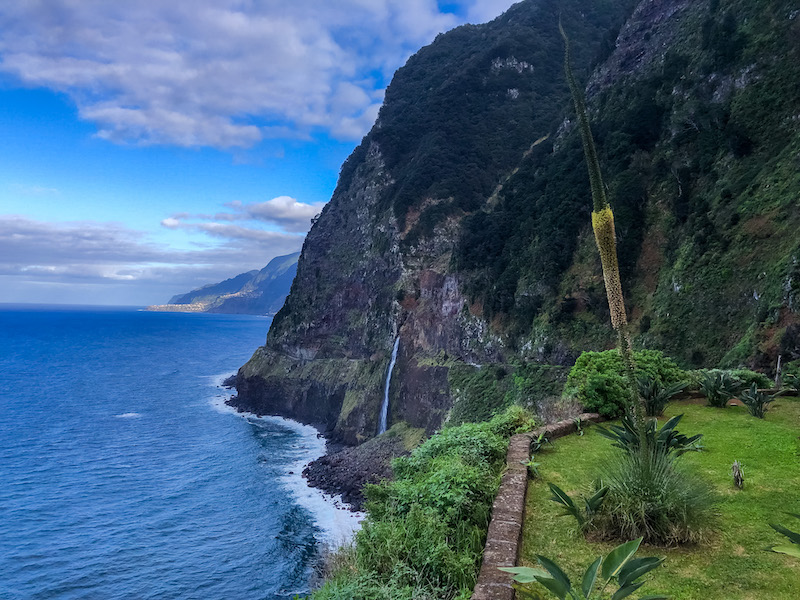 To visit Seixal is to take the time to discover a welcoming and relaxing place, with a view of the coast and its spectacular cliffs. If you go east, you will see one of the most the majestic viewpoints in Madeira: Miradouro do Veu da Noiva. An impressive 110m high waterfall that flows directly into the ocean.
Location: here
---
7. Visit the valley of Chão da Ribeira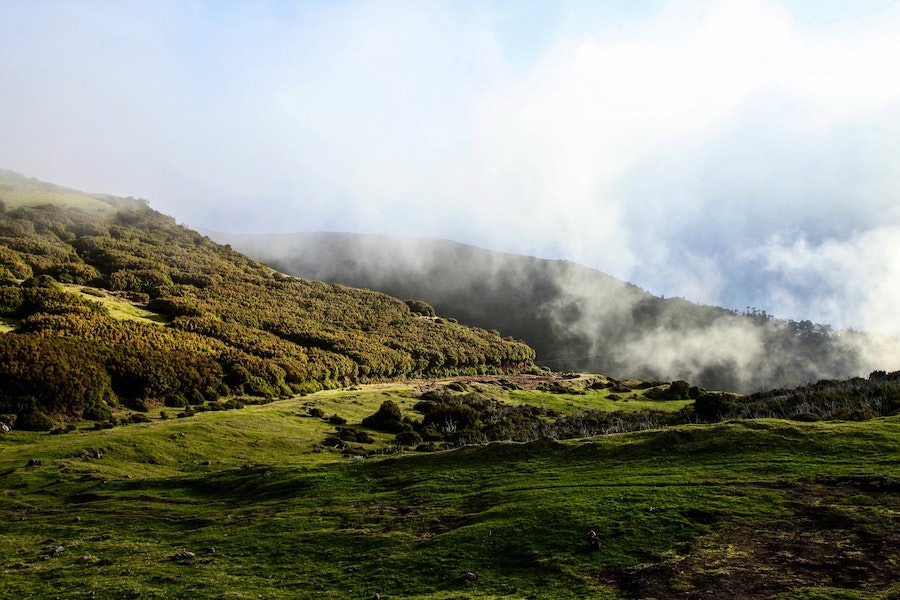 A little further south, crossing some field crops, you can reach the very beautiful valley of Chão da Ribeira. A short hike of less than 10 km which allows you to discover the laurisilva forest, and beautiful waterfalls when approaching the levada do Seixal.
This route goes through the vereda da feital and do Lombo Barbinhas. It's a bit physical, as there is a bit of a drop, but it's a great opportunity to immerse yourself in the nature of Madeira without anyone in sight!
Location: here
---
8. Make a stop at Ribeira da Janela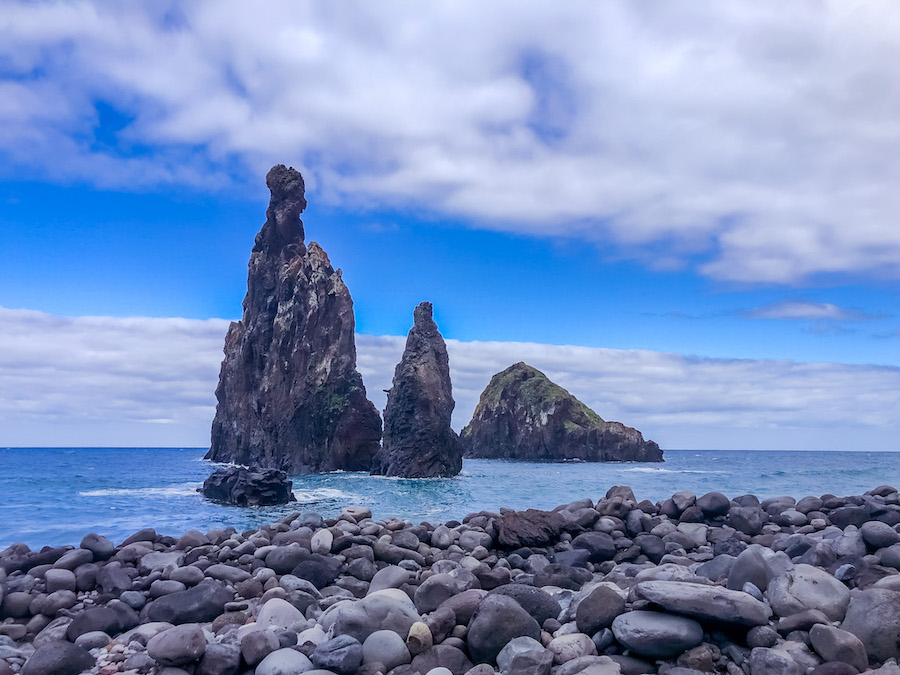 Ribeira da Janela is located between Seixal and Porto Moniz. It is often overlooked by tourists as it remains a bit hidden.
Same for us, we discovered this place by chance, as we took a wrong turn at a roundabout and ended up here. We were glad we took a wrong turn, as this place is rather impressive!
This beach is not meant for sunbathing because of the very large pebbles and strong waves. But it is home to several huge rocks in the middle of the ocean. There's a staircase that leads to a hole in the cliffs and a viewpoint over them! WOW!
Location: here
---
9. Porto Moniz, a must see near Seixal!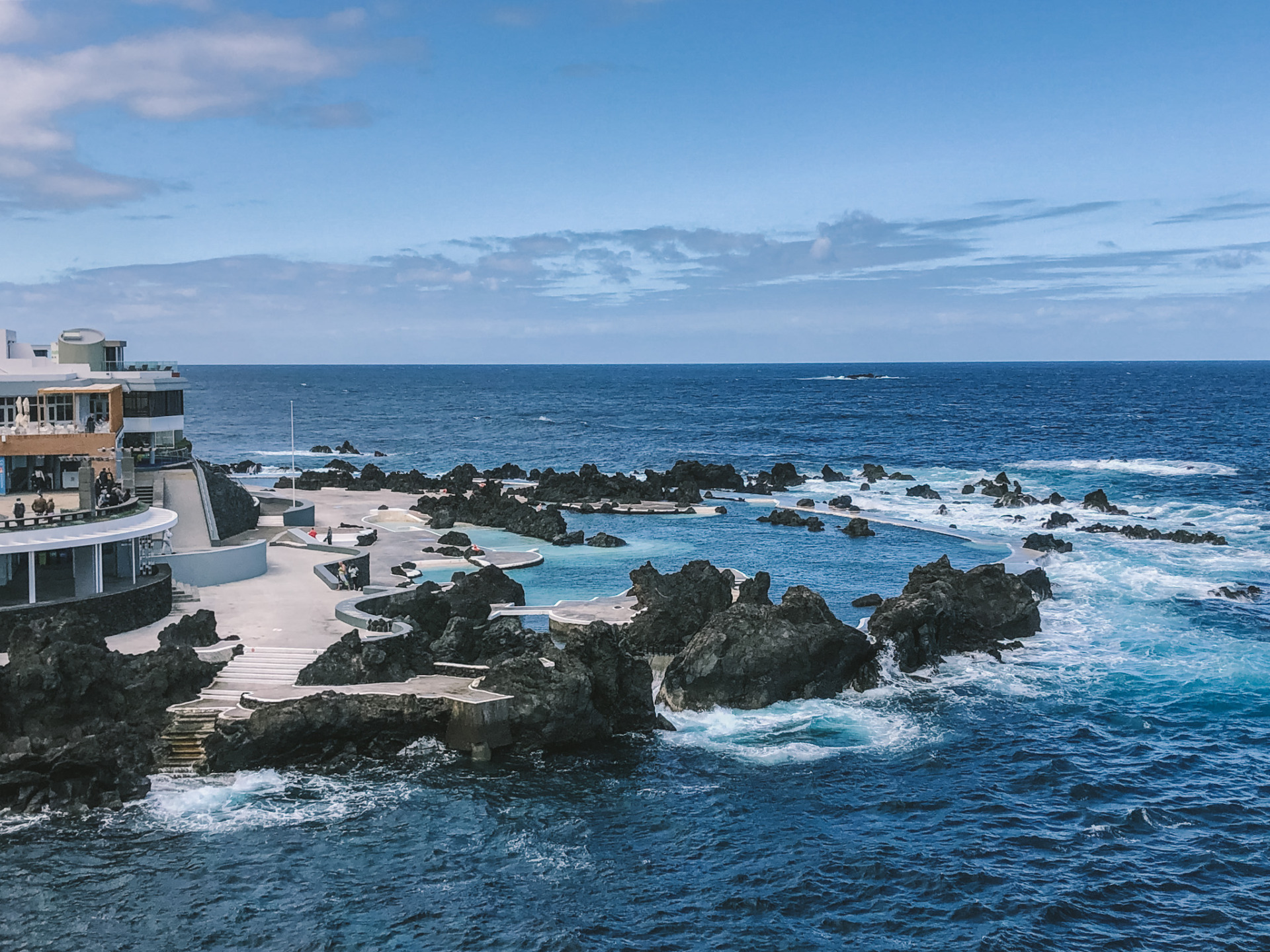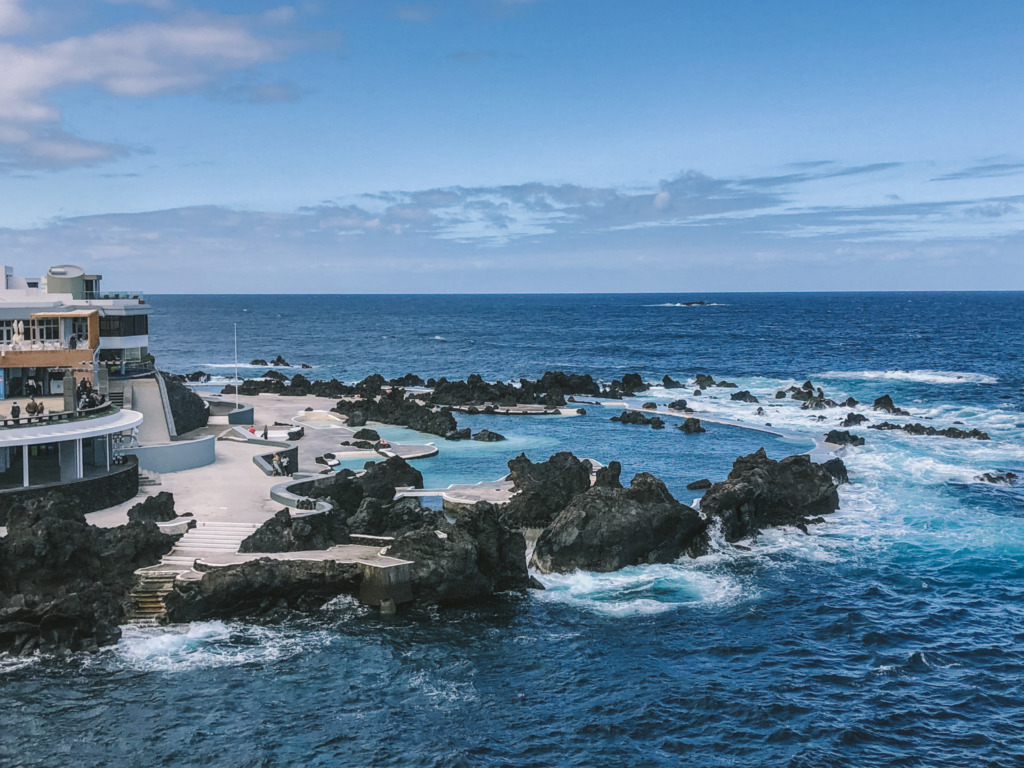 West of Seixal is Porto Moniz where the most famous natural pools are located. There are 2 sets of pools. In Porto Moniz you can also see a fort, a small aquarium, vineyards and a lot more which we invite you to discover in this full guide of Porto Moniz.
---
10. Fanal Forest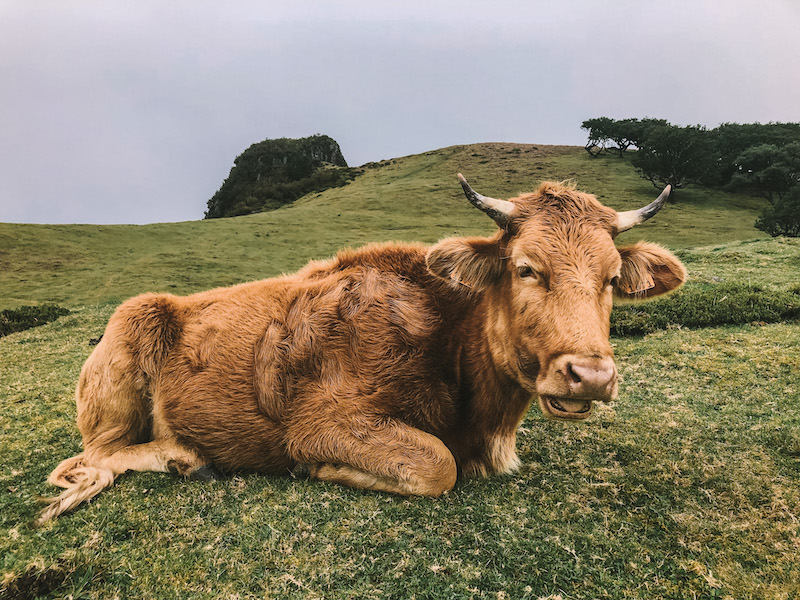 Do you like trees and fairy tales? Go to this magical forest where you will often see a thick mist. This place feels like a fantasy film set. We also encountered pretty big cows enjoying their time in the forest. Such a stunning place!
---
How to get to Seixal?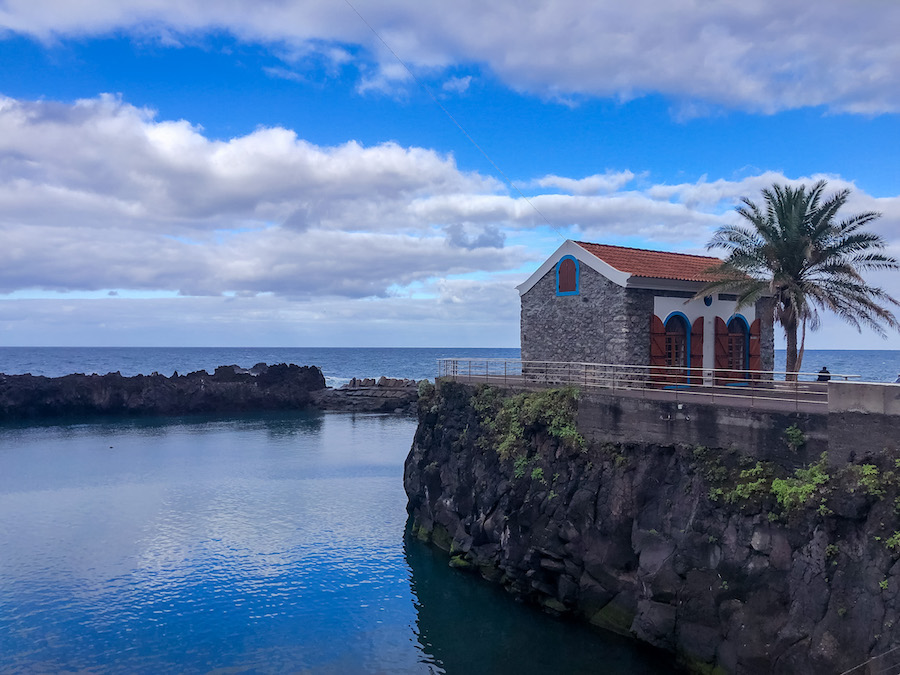 With a rental vehicle, the village is easily accessible from Funchal and São Vicente: you take the E.R. 101 road and follow the ocean. The road continues west towards Porto Moniz.
It is possible to go to Seixal by bus from Camara de Lobos (near Funchal) to Seixal, for 6 €. However, it will take much longer than getting there by car.
Another convenient way to visit Seixal and all its surrounding, is by booking a day trip with a driver and a jeep. This tour will take you to exclusive parts of Madeira feeling sometimes in a Jurassic Park movie. See more information and availability here.
---
Best places to stay near Seixal?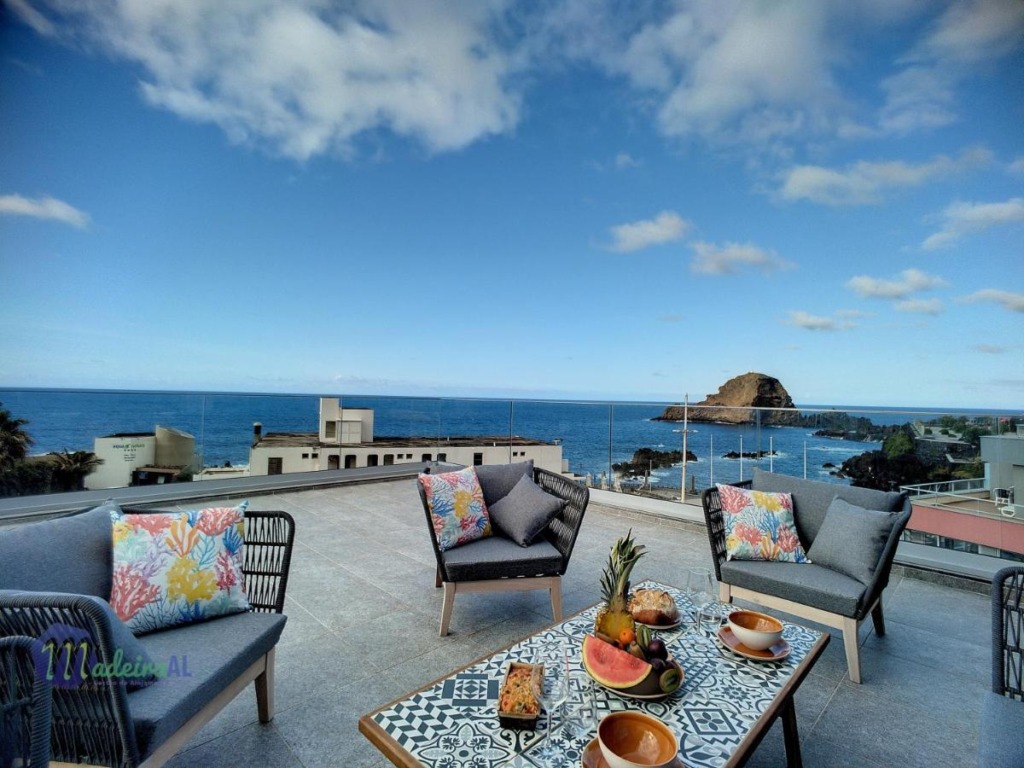 If you decide to stay near Seixal in the northcoast of Madeira, then we recommend Pearls beach apartment (book here) or Pearls beach villa (book here) in Porto Moniz. Both places are simply stunning!
---
In conclusion about Seixal in Madeira
The village of Seixal in Madeira is one of the most impressive places to visit on the island. You will find lush mountains, majestic cliffs, natural pools and a beautiful beach with its natural black sand.
If like us you enjoy surfing, or perhaps you are keen to learn, then Seixal is one of the best places on the Island for that.
However, in Seixal, there aren't too many restaurants, bars or other activities apart from its natural sceneries.
For more information on things to do in Madeira check out THE 30 BEST THINGS TO SEE IN MADEIRA.
---
Related Posts
MADEIRA, 30 awesome things to see: here
BEST THINGS TO DO IN FUNCHAL: here
MONTE PALACE TROPICAL GARDEN IN MADEIRA: here
HIKING LEVADA CALDEIRAO VERDE: here
FULL HIKING GUIDE FOR PONTA DE SÃO LOURENÇO: here
ALL YOU NEED TO KNOW ABOUT PORTO MONIZ IN MADEIRA: here
A VISIT TO CÂMARA DE LOBOS IN MADEIRA: here
BEST WAY TO VISIT CABO GIRÃO: here
3 BEST AREAS TO STAY IN MADEIRA: here
BEST TIME OF THE YEAR TO VISIT MADEIRA: here
WHY IS MADEIRA WORTH VISITING? TOP 10 RESONS: here