Why visiting Madeira? A trip to Madeira is an unforgettable experience. You will discover incredible nature with stunning landscapes, a beautiful sea surrounding the island with dolphins and whales, delicious food and super friendly people!
If that's not enough to convince you to travel to Madeira, then you should also know that the island is an all year round destination. if you want to escape the harsh winter in the rest of Europe, then head to Madeira for some sunshine and warm temperature!
You can also read our FULL GUIDE FOR VISITING MADEIRA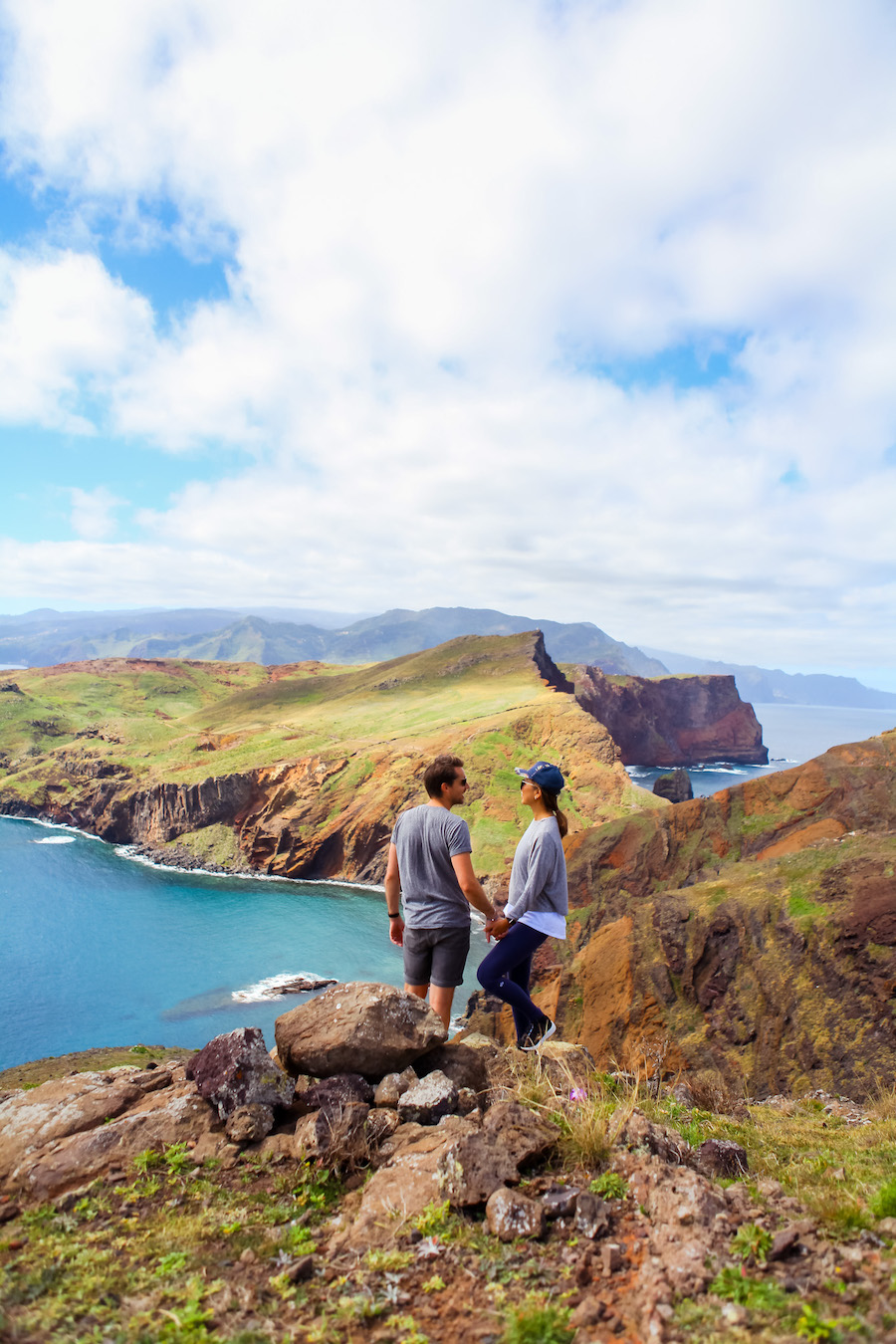 With just a few hours flight from the rest of Europe (book your flight here for lower prices), Madeira is easily accessible. Here we listed the top 10 reasons why you should visit Madeira:
---
REASON 1: GOOD WEATHER ALL YEAR ROUND
In Madeira the climate is mild all year round, average between 18 and 24º C. Never too hot, never too cold! Thanks to this perfect climate, you will be able to explore the nature of Madeira all year round. You can swim in the natural pool at Porto Moniz, see impressive waterfalls at Levada do Caldeirão Verde (full guide here), hike Ponta de São Lourenço and so much more!
This is one of the best reasons to visit Madeira!
READ: WHEN IS THE BEST TIME TO VISIT MADEIRA
---
REASON 2: VISIT MADEIRA FOR ITS AMAZING LANDSCAPES
Madeira is a volcanic archipelago in the middle of the Atlantic Ocean, enjoying a very mild climate and a varied and exotic landscape. Located off Morocco and Portugal, Madeira is blessed with magnificent and diverse landscapes. The whole island is like a garden. Flowers are everywhere.
Then you can find black or golden sand beaches, make sure to check our Seixal, our favorite beach in Madeira (full guide here). You can also find lunar-like landscape at Ponta de São Lourenço and incredible mountains such Pico do Arieiro and Pico Ruivo! You can also step on the highest cliff in Europe! Yup it's true. For that head to Cabo Girão (More information here).
Another great reasons to visit Madeira!
READ: BEST AREAS TO STAY IN MADEIRA
---
REASON 3: MADEIRA IS A RELATIVELY CHEAP DESTINATION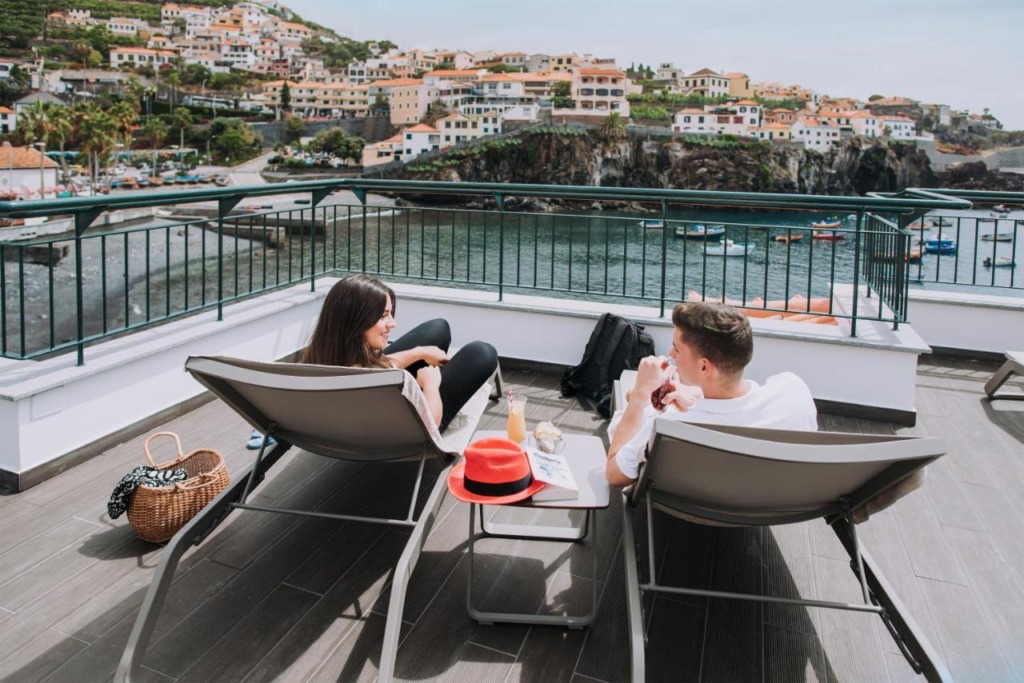 Compare to other islands in Europe, such as Corsica, or the Canary Islands, Madeira is still much cheaper. First of all, there are low-cost flights such as EasyJet flying to Madeira. If you book in advance, you can end up paying less than 50 euros per person to travel there! No bad uh? Check your flight now to get the best deal – click here.
Then in Madeira most of the tourist attractions are free as it mostly involved visiting the beautiful nature, going on amazing hikes, or laying at the beach.
Hotels are also affordable with good value for money. if you don't know where to stay in Madeira, check out this article!
---
REASON 4: VISIT FUNCHAL, A STUNNING CITY AND HISTORIC CAPITAL OF MADEIRA
Funchal is the main city and capital of the island of Madeira. Its historic heart is full of bars, restaurants and shops. From Funchal you can also table a cable car to visit one of the most impressive botanitcal world in the world: the Monte Palace gardens, a must-see in Madeira (more info here)
READ: 20 BEST THINGS TO SEE IN FUNCHAL
---
REASON 5: CELEBRATE ONE OF THE MOST AMAZING CARNIVAL IN THE WORLD
The carnival is held 40 days before Easter. A traditional parade and one of the major events in Madeira, where people from all over the world come to see the extremely well organized Samba troupes that fill the streets of Funchal with music and dancing.
There are two carnival parades, the largest taking place on Saturday evening, the Allegoric Parade (Cortejo Alegórico) with lively and colorful costumes. The last parade, on Tuesday, the Humorous Parade (o Trapalhão), renowned for its humor and social satyrism, is the funniest parade and the one everyone is waiting for.
Don't miss this event if you travel to Madeira during that time!
---
REASON 6: THE FOOD IS DELICIOUS
First of all fruits and vegetables in Madeira are simply AMAZING! Head to the Funchal market full of vegetables, fruit and fish to realize how good and fresh the food in Madeira is.
On the street, make sure you order a Bolo de Caco, a circular Madeiran flatbread which can be filled with all sorts of ingredients, including melted cheese! Yummy.
If you are looking at some of the best restaurants in Madeira with recommend Kampo and Akua by chef Julio Pereira, one of the most famous places in Madeira. For something more casula, head to Maktub de Paul do Mar, a surfer place which will treat you with delicious fish dishes and caipirinha. Life couldn't be better!
Finally, make sure to try Madeira wine! One of the most famous place to do so is at Blandy's Wine Lodge (website). If you want to try another special drink, then go for a poncha. A punch that combines fruit, local rhum and honey.
---
REASON 7: MADEIRA IS A HIKING PARADISE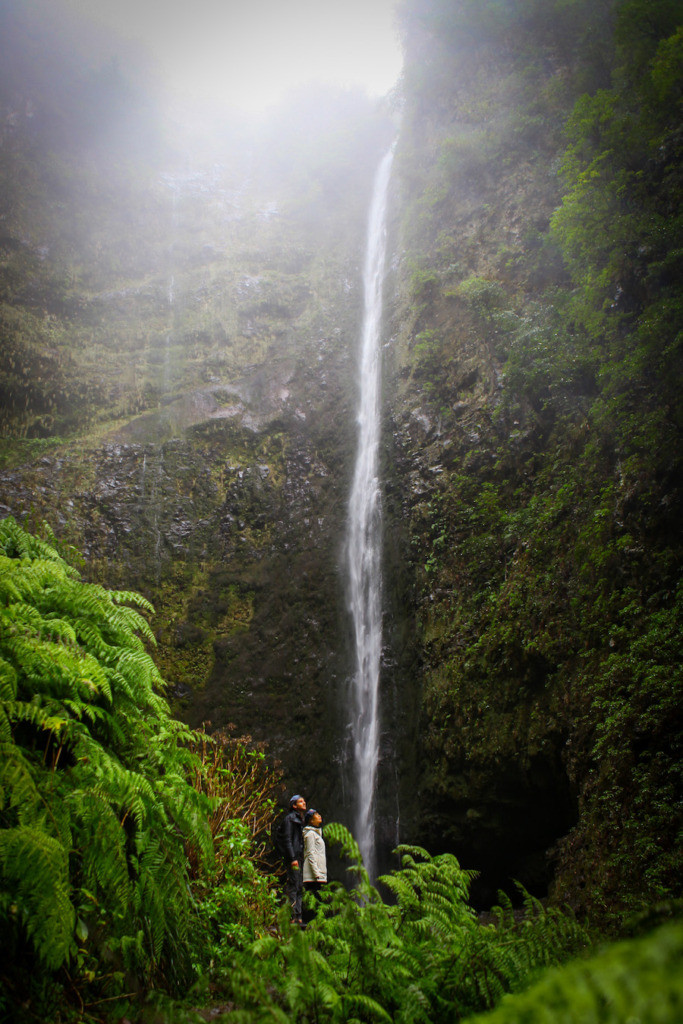 You will already notice that Madeira is a paradise for hikers on the plane going to Madeira. Indeed, most people will already wear their hiking shoes to save places on their luggage. Bringing hiking shoes in Madeira is a must! And going on a hike is another must!
There are many amazing hikes in Madeira. If you only stay for a week or a few days, then pick some of the most popular ones. We highly recommend Levada do Caldeirão Verde (full guide here), or Ponta de São Lourenço for quite a different landscape in Madeira. You can also reach the top of Madeira at Pico do Arieiro and Pico Ruivo.
---
REASON 8: CHILL AT ONE OF THE MOST AMAZING BEACHES IN PORTUGAL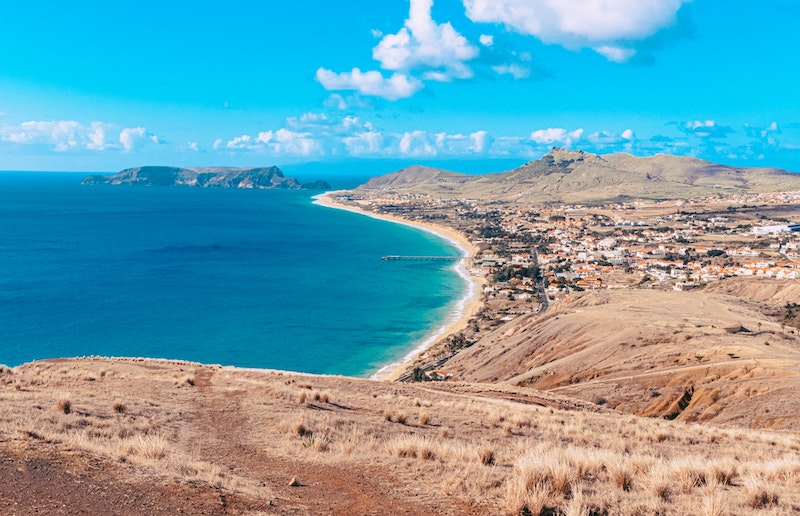 Head to Porto Santo, the neighbouring island of Madeira, to reach a 9km long beach with crystal clear water and fine golden sand. This place has been elected one of the best beaches in Portugal, and we totally understand why! It's absolutely stunning.
To access Porto Santo from Madeira, you will need to take a ferry. You can book you ferry ride here.
---
REASON 9: YOU CAN VISIT WINSTON CHURCHILL'S FAVORITE TOWN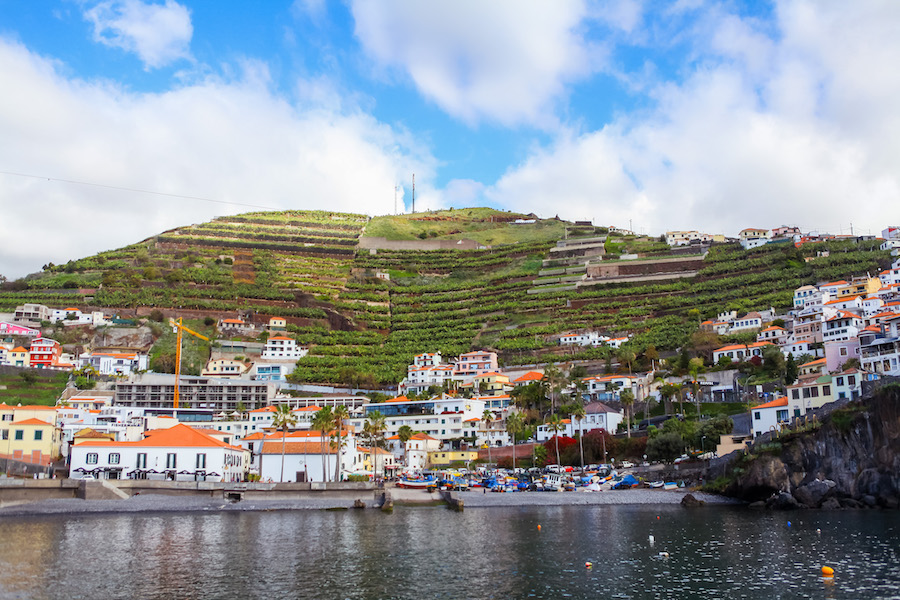 Discover the charming seaside town of Câmara de Lobos in Madeira. Winston Churchill's favourite town. In Câmara de Lobos you will see a beautiful traditional village by the sea with colourful fishing boats, cobbled streets, seaside promenade, a beach and a lot more which we invite you to discover in this post.
For us, Câmara de Lobos was one of the highlights during our trip to Madeira. Besides, it it located near Funchal, which makes it very convenient to visit.
READ: 16 AWESOME THINGS TO SEE IN CÂMARA DE LOBOS
---
REASON 10: MADEIRA WAS VOTED MANY TIMES THE BEST ISLAND DESTINATION IN THE WORLD!
The Madeira Island was voted the best destination in the world sixth time in a row by the World Travel Awards and it has been voted the best island destination in Europe seven times in eight years. Incredible isn't it? So it's not only us who thinks Madeira is such a great place to visit.
Now, you probably have enough reasons to visit Madeira. Wait no longer, book your trip to this incredible island now!
---
Related posts about Madeira
DISCOVER FUNCHAL: here
MADEIRA, 30 best things to see: here
MONTE PALACE TROPICAL GARDEN IN MADEIRA: here
HIKING LEVADA CALDEIRAO VERDE: here
16 BEST THINGS TO SEE IN CÂMARA DE LOBOS: here
FULL HIKING GUIDE FOR PONTA DE SÃO LOURENÇO: here
ALL YOU NEED TO KNOW ABOUT PORTO MONIZ IN MADEIRA: here
BEST THINGS TO SEE IN SEIXAL: here
BEST WAY TO VISIT CABO GIRÃO: here
3 BEST AREAS TO STAY IN MADEIRA: here
BEST TIME OF THE YEAR TO VISIT MADEIRA: here