Fuerteventura has a lot to offer. If you are sporty and like outdoor activities this island is for you. We listed in this post the 8 best outdoor activities you can do in Fuerteventura.
Fuerteventura is known for its endless coasts, beautiful beaches but also amazing desert-like landscape. There are so many things to do in Fuerteventura.
READ: if you are traveling to Fuerteventura, you might be interested to read about the 25 best things to do in Fuerteventura.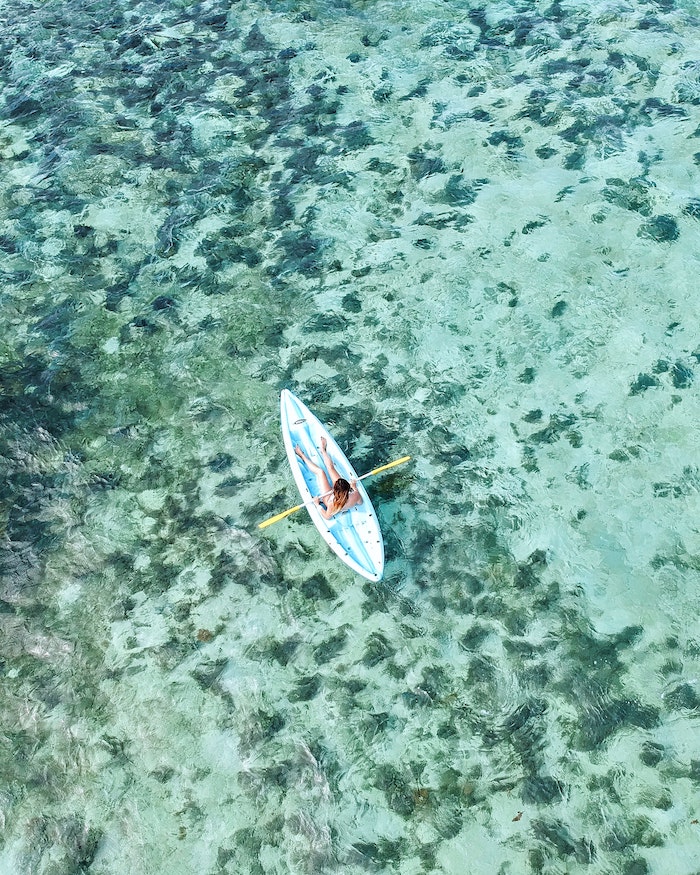 It is no coincidence that Fuerteventura is considered the island of great adventures. Located in the Canary Islands, this stunning seaside resort is bordered by the mighty waters of the Atlantic Ocean and is one of the most beautiful islands in Spain.
The spectacular coasts of Fuerteventura attract thousands of tourists every year.
The island also attracts a lots of water sports enthusiasts such as windsurfer, surfer, kiteboarder, sailer, but also hiker, cyclists and much more. Check it out here:
---
1. SURF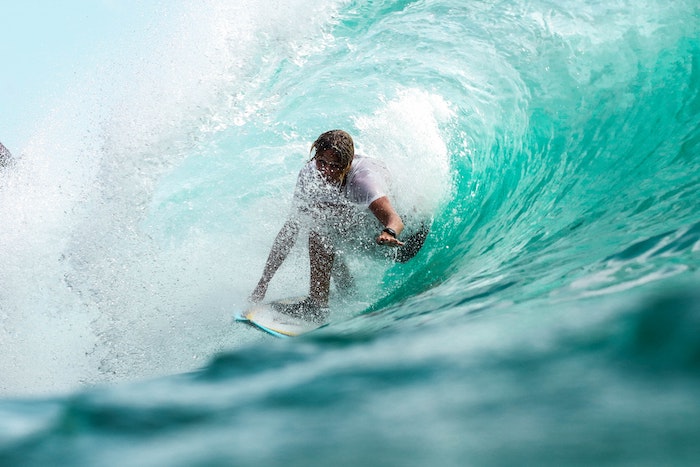 Surfing is one of the most popular activities on the island. If you are new to surfing, Fuerteventura is a great spot to start learning. Surfing. Fuerteventura also has many spots for advanced surfers all around the island.
There are many surf camps on the island. Most of them are located in Corralejo. You can normally choose a 3, 5 or 7 days camp where breakfast and accommodation is included. We actually decided to head more south for our camp, to surf the famous spot of La Pared (also one of the best beaches in Fuerteventura). We joined the surf camp calle Rapa Nui (website) and absolutely loved it.
You can also choose a single class with professional surf instructor. Check it out here.
Some of the best surf spots are:
---
2. KITESURF
If you always dreamed of practicing this extreme sport, this is the ideal place to do it. The wind conditions on the island are optimal all year round. This makes it a privileged place for all kitesurfing enthusiasts.
Equally suitable for complete beginners and for intermediate to advanced levels, discover one of the best kitesurfing areas in the Canaries.
Sotavento is the best place in our opinion to practice kitesurfering thanks to its pretty big lagoon. Check out Rene Egli's website for kite lessons or rental. Sotavento is also one of the best beaches on the island (top 10 beaches here)
---
3. STAND-UP PADDLE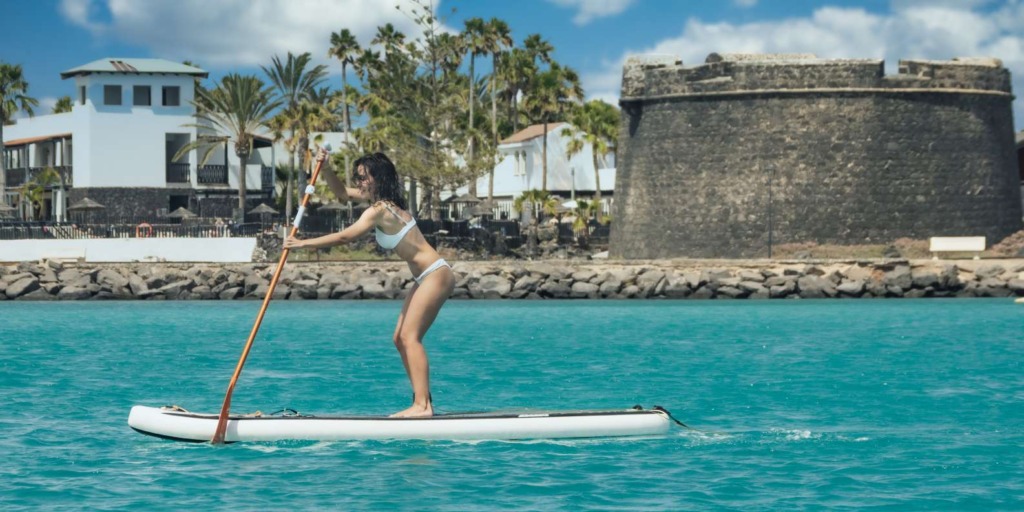 You're not a big fan of wind or waves? It's not just about surfing and kitesurfing on the island. You can paddle peacefully on some of the calmer beaches of Fuerteventura.
The stand up paddle is an effective way to combine discovery of the coast, but also the seabed thanks to the clarity of the water of Fuerteventura. It also turns out to be cheap. You can book your paddle lesson or rental here.
---
4. SNORKELLING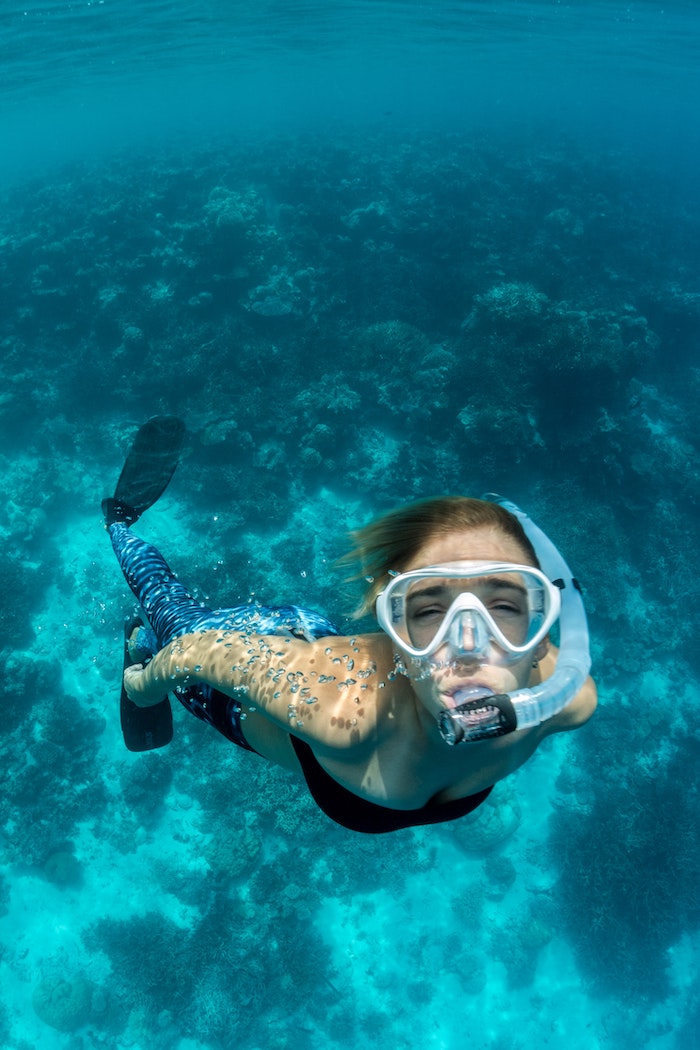 Snorkelling is one of the best activities in Fuerteventura. The crystal clear waters of Fuerteventura are a call to the sea. Go on an exploration cruise with masks, fins and snorkel. You will then explore the beautiful water of Fuerteventura.
There are many day trips organised in Fuerteventura which includes snorkelling. You can combined a great day sailing in amazing places as well as snorkelling. If you are lucky, you might even spot some dolphins… Find out more here.
---
5. KAYAK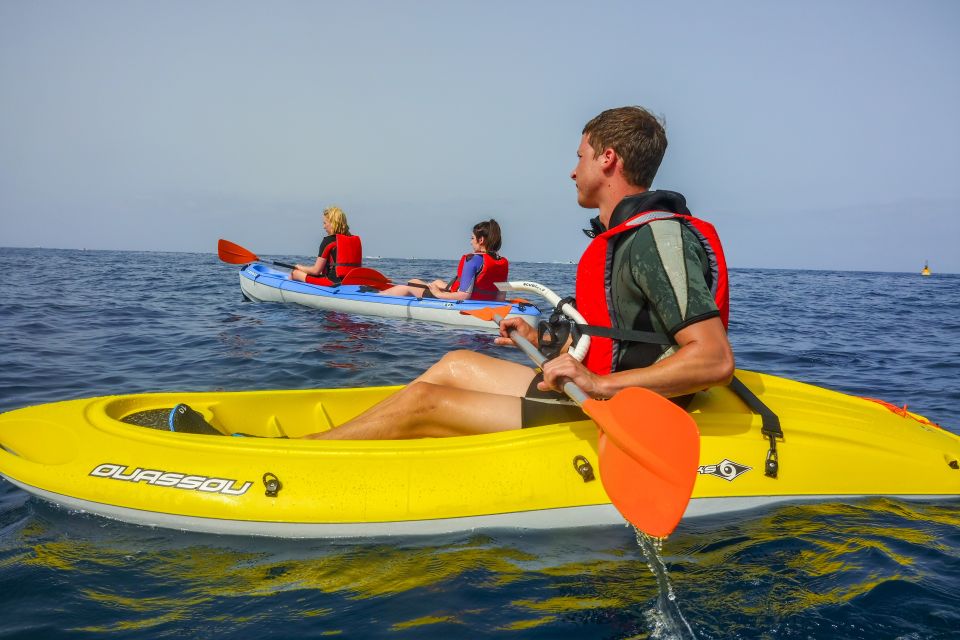 Kayaking is another amazing activity in Fuerteventura.
Go visit the coast and explore the marine life aboard a sea kayak. This outdoor activity in Fuerteventura allows you to be autonomous in your discovery of the island.
You will follow the coast in search of the less touristy places of Fuerteventura. Besides, you can easily join a kayak excursion, more info here.
---
6. HIKING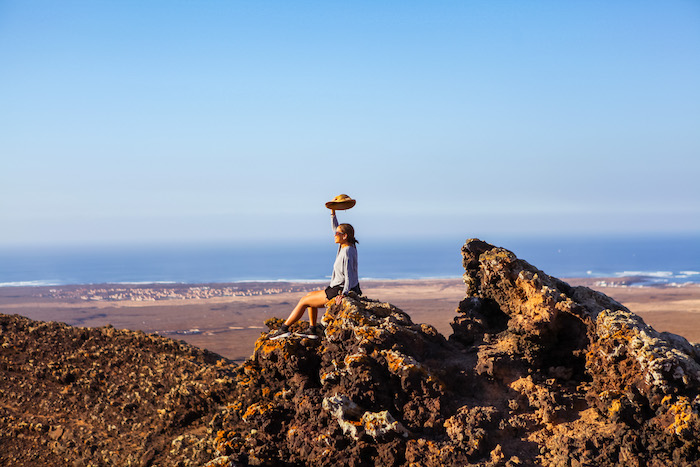 The unique landscapes of the island are ideal for hiking. Some trails will take you to the heart of Los Volcanes Natural Park. The latter experienced volcanic episodes in the 18th century, which covered a third of the island.
Hiking in Fuerteventura is absolutely fantastic. Walk in the footsteps of volcanoes, over lava fields, tunnels, craters, among other volcanic formations. Our favorite hike in Fuerteventura is at Calderon Hondo Volcano (full guide here). You can join a guided tour if you are unsure about where to go, check it out here. Hiking is one of the best activities in Fuerteventura.
READ: 6 AWESOME HIKES IN FUERTEVENTURA
---
7. MOUNTAIN BIKING
To discover these different and unique landscapes of Fuerteventura, one of the best activities on the island is to go mountain biking. You can even hire an electric mountain bike to make the journey easier. This new type of mountain bike is equipped with an electronic assistance which facilitates the climbs. This way, everyone can take part in a mountain bike excursion which for sure will be exciting!
You can hire a rental bike here to explore the north of Fuerteventura.
---
8. SAILING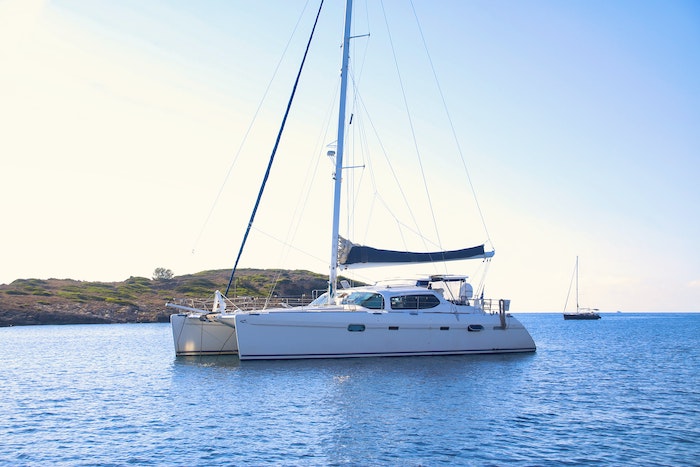 With the good wind in Fuerteventura, it is possible to have great sailing trips all year round. If you want to explore more remote part of the island, swim in turquoise waters, see dolphins and much more, then join a sailing trip.
Most sailing trip like this one, include drinks and lunch. Fuerteventura is a beautiful island. When you see this place from the sea it becomes even more stunning.
READ: if you like to see animals, head to the Oasis Park in Fuerteventura. One of the best things to do on the island. All info here.
---
Where to stay in Fuerteventura?
There are many places to choose from when it comes to finding a place to stay in Fuerteventura. It may depends on the type to activities you want to do during your stay, or the time of the year you are visiting the island. It may also be based on your budget.
Vacation rentals, all-inclusive hotels, seaside villas with swimming pools… there is something for everyone in Fuerteventura!
However we recommend to choose amongst the following 3 locations:
Corralejo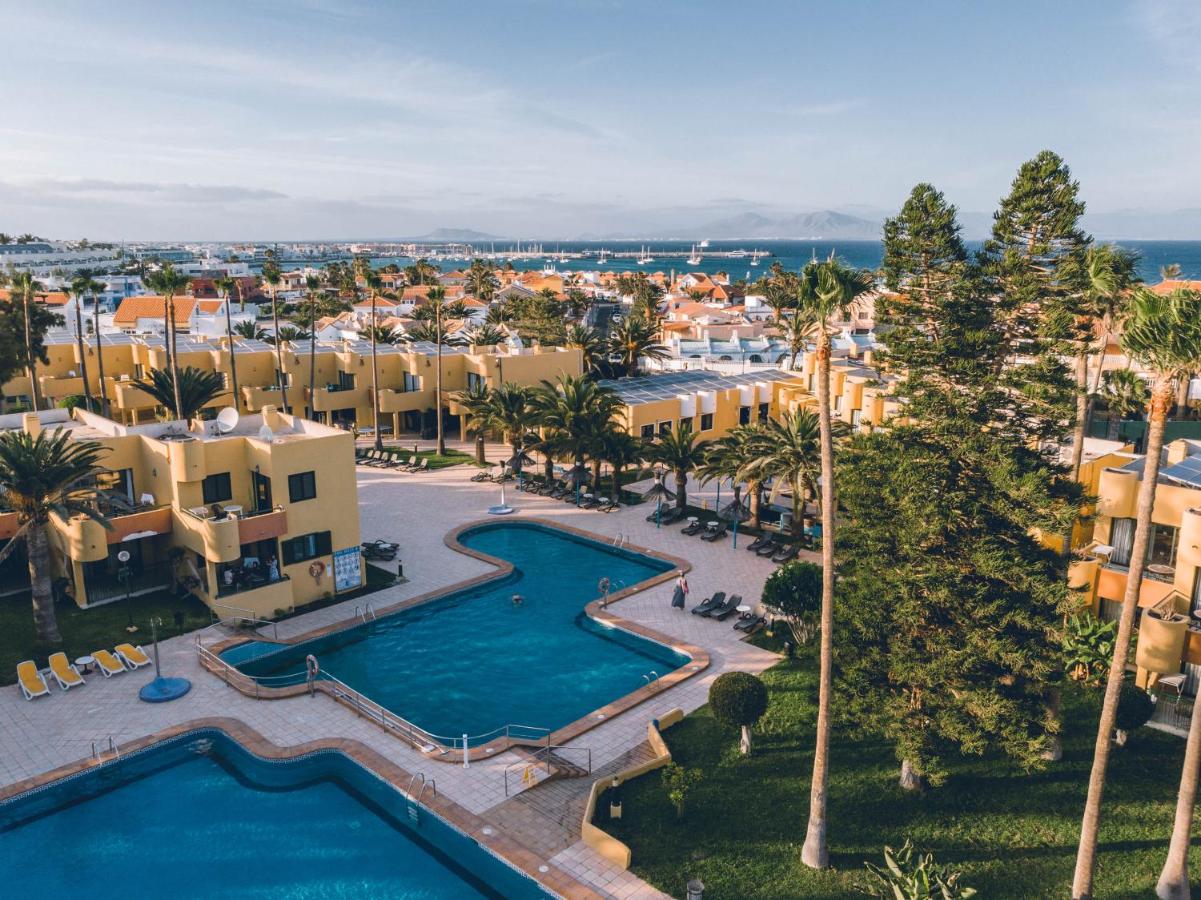 Best if you like more actions during your holidays. Plenty of bars, restaurants, a very young crowd, surf school, boat trip to Los Lobos, perfect beaches etc. There are so many things to do. However, it may not be the most romantic gateway. We stayed at Atlantic Garden Beach Mate hotel. The location was perfect near the main beach and right next to a supermarket. The place was clean and modern. Check it out here.
READ: 8 best things to do in Corralejo
Costa Calma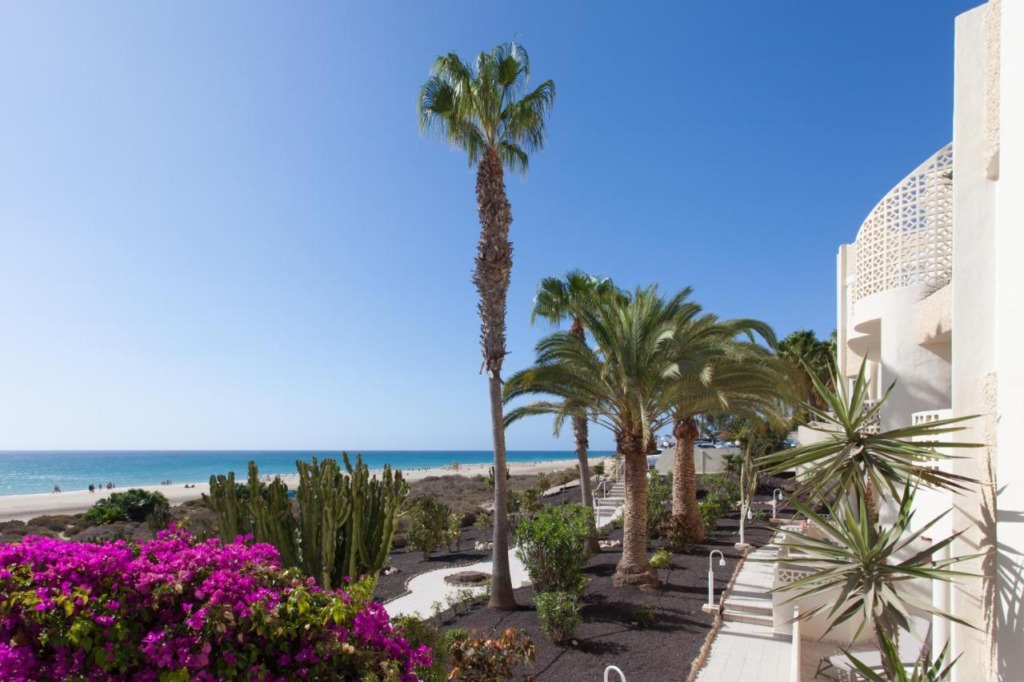 If you are couple, this is probably the best place to stay. Costa Calma is much quieter than Corralejo but there are also a few restaurants, cafes and bars. From there you can easily explore Morro Jable, Cofete and many other attractions in Fuerteventura. We probably stayed in the best hotel in Costa Calma. It's called R2 Maryvent Beach Apartments Costa Calma. We had a fantastic sea view apartment. You can check it here
Morro Jable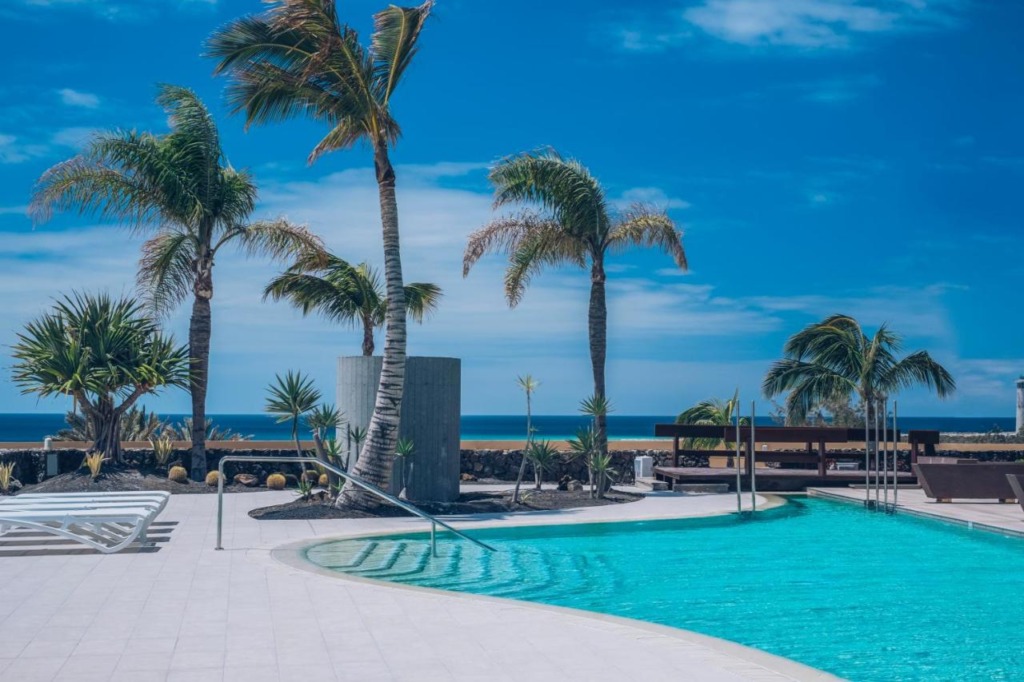 This is probably the most convenient place for families or retirees. You will find all you need in Morro Jable and it's mostly flat, which makes it very easy to walk around. In Spain we love the Iberostar chain hotel. We only had fantastic experience in their hotels. At Morro Jable they have a stunning palace facing the sea. It's beautiful. You can book it here.
READ: BEST PLACES TO STAY IN FUERTEVENTURA, FULL GUIDE
---
In conclusion about the best activities in Fuerteventura
With its 326 kilometers of coastline and its magnificent white sand beaches bathed in transparent waters, you will fall to the charm of this island. Athletes will enjoy the countless gliding spots in the region while nature lovers will be delighted to visit one of the eight protected natural areas that make up Fuerteventura, including the Jandía Natural Park and Mount Tindaya.
Whether you are planning a family beach holiday, a romantic getaway, or a sporty weekend Fuerteventura will be the perfect choice!
For a perfect and fabulous stay on one of the most beautiful Canary Islands, you can read the Fuerteventura travel guide that we have prepared just for you! Click here
All our posts about the Canary Islands can be found here.
HAPPY TRAVELS!
---
Related Posts
BEST THINGS to see in Fuerteventura: here
COFETE, the best beach in Fuerteventura: here
EL COTILLO, a charming village near Corralejo in Fuerteventura: here
CORRALEJO DUNES NATURAL PARK, full guide: here
BEST THINGS TO DO IN CORRALEJO, Fuerteventura: here
BEST PLACES to stay in Fuerteventura: here
HIKING CALDERON HONDO in Fuerteventura: here
OASIS PARK in Fuerteventura: here
BEST TIME to visit Fuerteventura: here
BEST BEACHES in Fuerteventura: here
10 REASONS, why you should visit Fuerteventura: here
25 BEST THINGS to see in Lanzarote: here