WHAT TO SEE AT THE TROPICAL SPICE GARDEN IN PENANG? IS THE GARDEN WORTH A VISIT? HOW LONG TO SPEND FOR A VISIT AT THE TROPICAL SPICE GARDEN ?
Located in the north of Penang in Malaysia, the Tropical Spice Garden is one of the best things to see in Penang!
It is a garden spread over 8 hectares of jungle. Opened in 2003, the garden was once a rubber plantation which became abandoned. Is is then that 2 initiators of the project, David and Rebecca Wilkinson, imagined a tropical garden around the theme of Spice.
"The Spice Garden has over 300 different species of spices"
More than 300 varieties are presented along small paths. Visitors can walk around while being guided by an audio guide. The park also offers amazing cooking classes!
Don't miss this place during your trip to Penang, we loved the visit of garden!
READ: 20 AWESOME THINGS TO SEE IN PENANG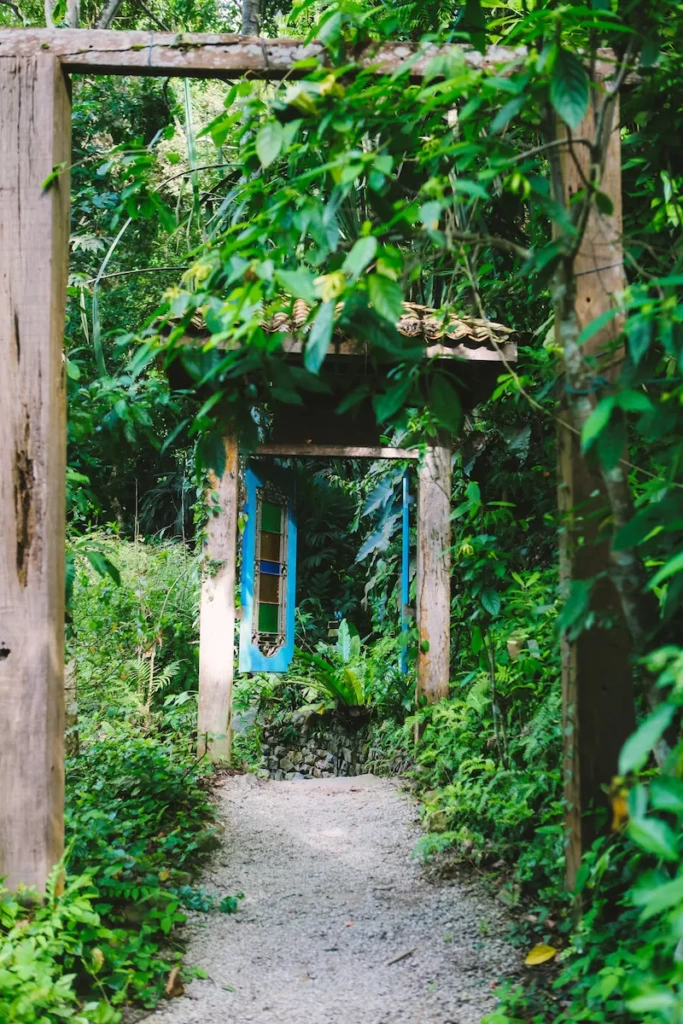 The Tropical Spice Garden is one of the most beautiful gardens in Penang! It is located near the Penang National Park and near ESCAPE, a popular entertainment park.
You can therefore combine your visit with another activity nearby during your visit of Penang.
HERE ARE SOME FIRST IMPRESSIONS OF THE SPICE GARDEN IN PENANG
ENJOY YOUR VISIT !
---
An educational visit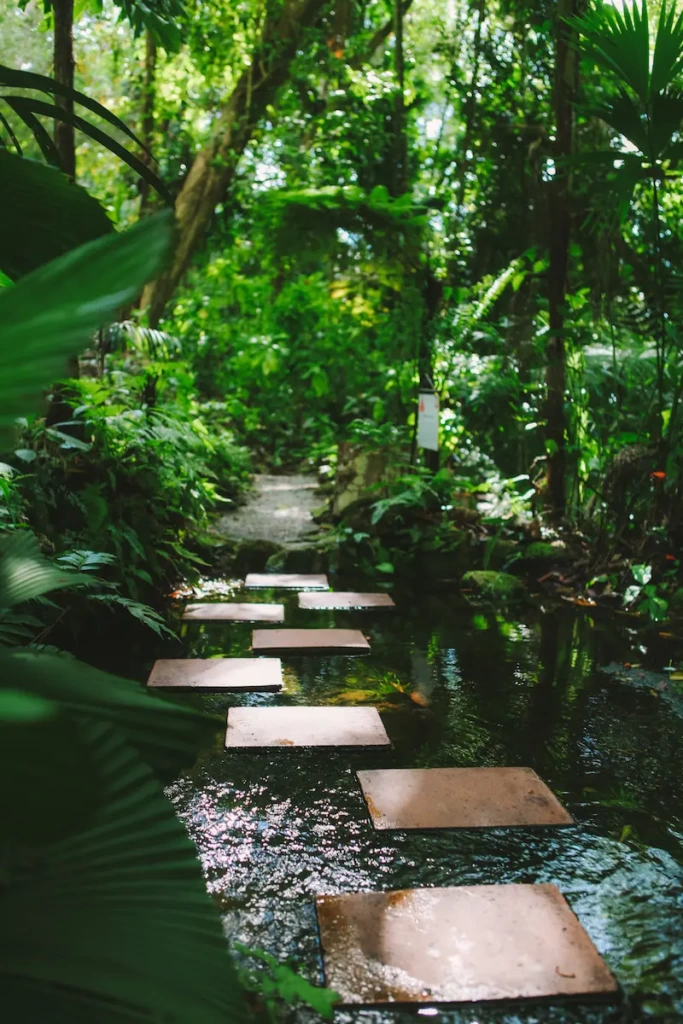 The creators of the project did not want a garden to just simply walk around and admire the sceneries. Their desire was above all to provide as much information as possible in order to raise awareness of the close link between all cultures, whether human or plant.
Thanks to a very didactic approach, we can thus learn as much about a plant, as its function and history…
To do this, at the entrance you will be asked to download an app on your phone (no worries, they have wifi, however you can always buy an e-sim card before your trip to Malaysia) which can be used as an audio guide.
You can then follow the many different paths in the garden and learn more about the plants you see along the way. Each point of interest are marked with a number, so you can easily get the correct information from the app.
We absolutely enjoyed learning about the different plants and spices as we venture through the garden.
---
ABOUT THE SPICE GARDEN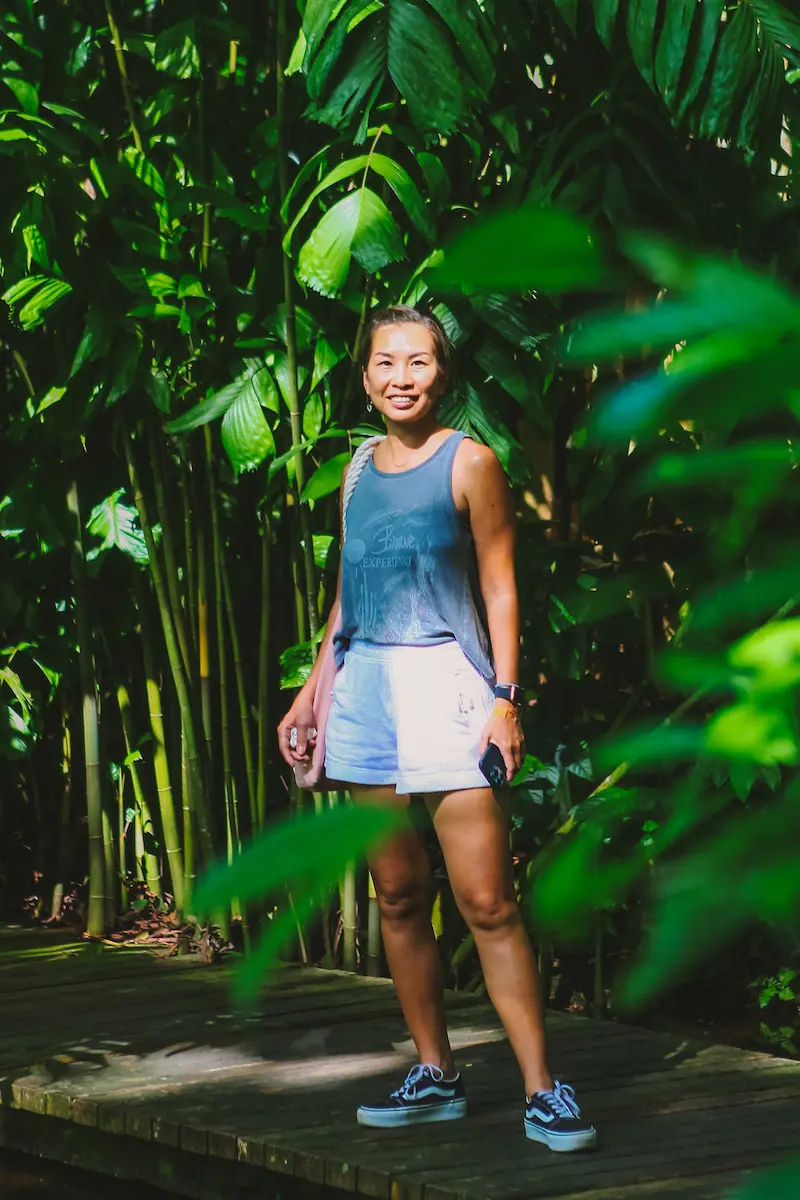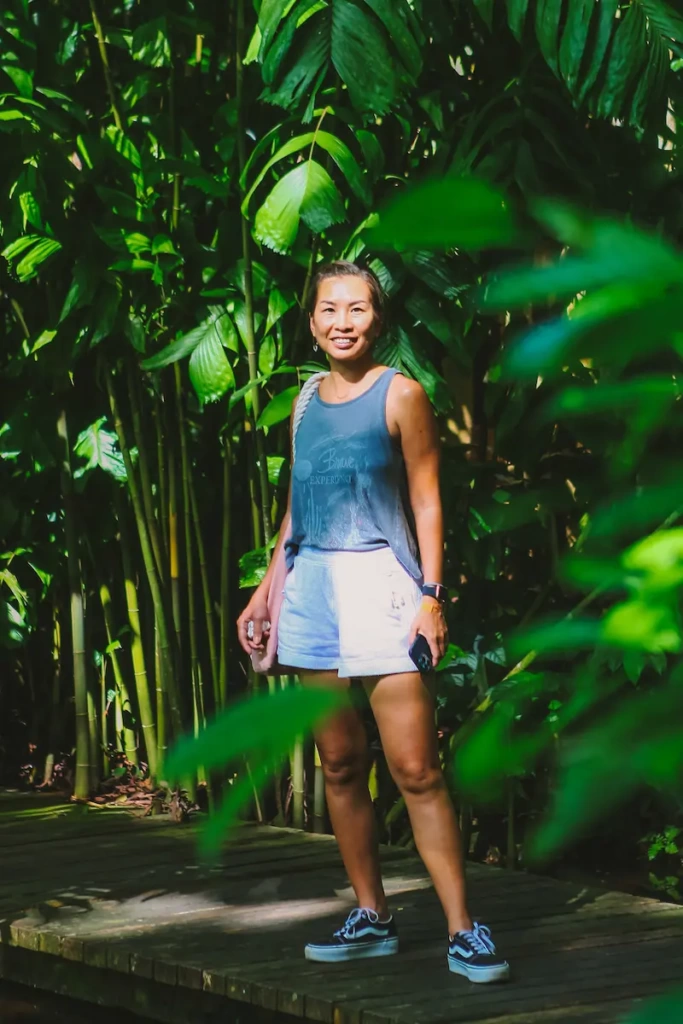 This lush garden lists more than 300 species of flora starting from fruits, palm trees, spices…
However, the garden is full of surprises. First all there is a magnificent pond at the entrance. A great spot to take photos. You can even organize weddings around the pond! How gorgeous is that!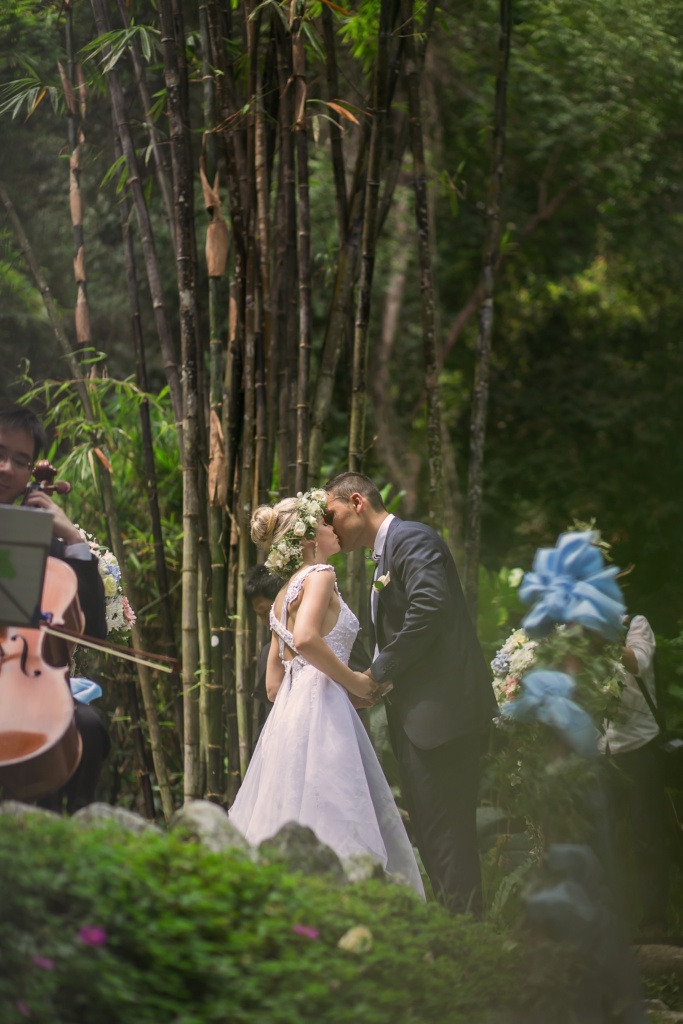 Then, you can have fun at the giant swing (a bit like in Bali, for those who went)… Unfortunately due to heavy storm a few weeks before, the swing was broken. Hopefully it is restored by now.
As you continue your exploration, you will come across a natural fish spa! Dig your toes in the little stream and small fishes will come eat your dead skin… A popular thing to do in Asia, give it a go!
You can also enjoy a free cup of tea nearby. Every day the tea changes in order to discover the spices in the park.
If you are lucky, you will be able to admire many animals, such as monkey or squirrels!
A restaurant is available as well as a souvenir shop which sells a lot of products from the garden (spices, soaps, perfumes…).
If you are interested in joining a cooking class, it is recommended to book in advance here.
---
Useful information to prepare your visit
Opening hours
Open 9 a.m. to 9 p.m. daily. Last admission 5:15 p.m.
Admission fee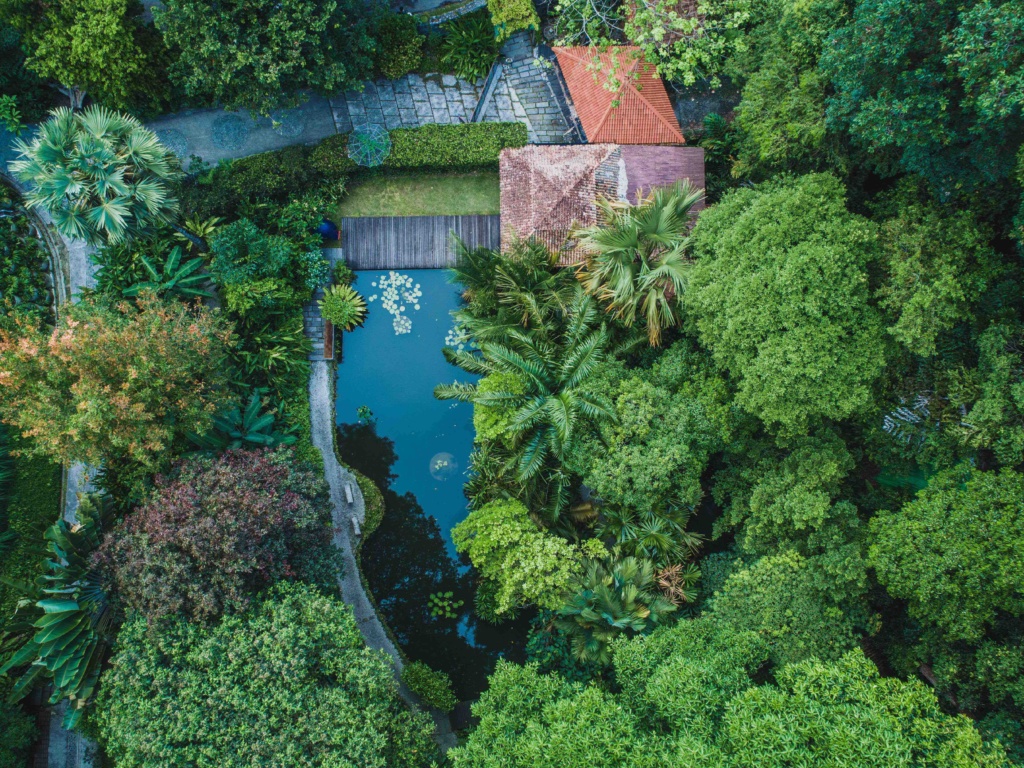 RM 20 including free audio guide
RM 38 with an actual guide
Cooking class: adult RM260
It is possible to purchase tickets online. There are regular promotional offers. Check out their website here.
How to get there
To get to the Tropical Spice Garden, there are 4 possibilities:
Take a Grab/Taxi: From George Town it takes about 40min. Count around RM 20 to RM 25
By Bus: There is a stop right outside the entrance to the Tropical Spice Garden. Buses 101 (Weld Quay – Teluk Bahang) and 102 (Penang International Airport – Teluk Bahang) go there. As well as the Penang Hop-on Hop-off (stop 19).
Address: Lot 595 Mukim 2, Jalan Teluk Bahang, Teluk Bahang, 11050 George Town, Pulau Pinang Tel: 04-881 1797 (here)
How long does it take to visit the Spice Garden in Penang?
Without any cooking class, count 1 to 2 hours to complete the visit.
Mosquitoes inside the garden
Yes, this is the only part which you need to be really careful. There are lots of mosquitoes in some parts of the park, especially towards the far end. Luckily the garden provides free mosquitoes repellent at the entrance. Make sure to use it and spray it all over your body if you are prone to Mosquitoes bite…
About the restaurant
There is a nice restaurant/cafe right beside the Tropical Spice Garden, the Flora Cafe (here). They offer western food in a nice setting. Check it out if you are hungry or thirsty after your visit.
---
Related posts
20 AWESOME THINGS TO SEE IN PENANG
VISIT THE CLAN JETTIES IN PENANG!
FULL GUIDE TO VISIT KEK LOK SI TEMPLE
5 BEST REASONS TO VISIT GEORGE TOWN IN PENANG
VISIT THE BLUE MANSION IN PENANG FROM CHEONG FATT TZE
BEST THINGS TO DO IN SINGAPORE
BEST THINGS TO SEE IN DANANG IN VIETNAM