WHERE TO GO FOR A DATE NIGHT IN TOKYO? WHERE TO GO ON A FIRST DATE IN TOKYO? MOST ROMANTIC PLACES IN TOKYO?
Tokyo offers many options and great experiences for the perfect dates.
Whether you're a local resident or a traveler visiting this vibrant metropolis, Tokyo presents a plethora of unique and romantic date ideas. From serene gardens to dazzling cityscapes, here are 20 unforgettable date ideas in Tokyo that promise to create cherished memories.
---
BEST DATES IN TOKYO
1. Stroll Through Shinjuku Gyoen National Garden
Embark on a romantic escapade amidst the lush greenery of Shinjuku Gyoen. This sprawling garden is a tranquil oasis in the heart of the bustling city.
Wander hand-in-hand along peaceful pathways, admire the colorful blooms, and enjoy a relaxing picnic under the shade of cherry blossom trees during spring.
READ: BEST THINGS TO DO IN SHINJUKU
---
2. Go on a romantic cruise on the Sumida River for an amazing date in Tokyo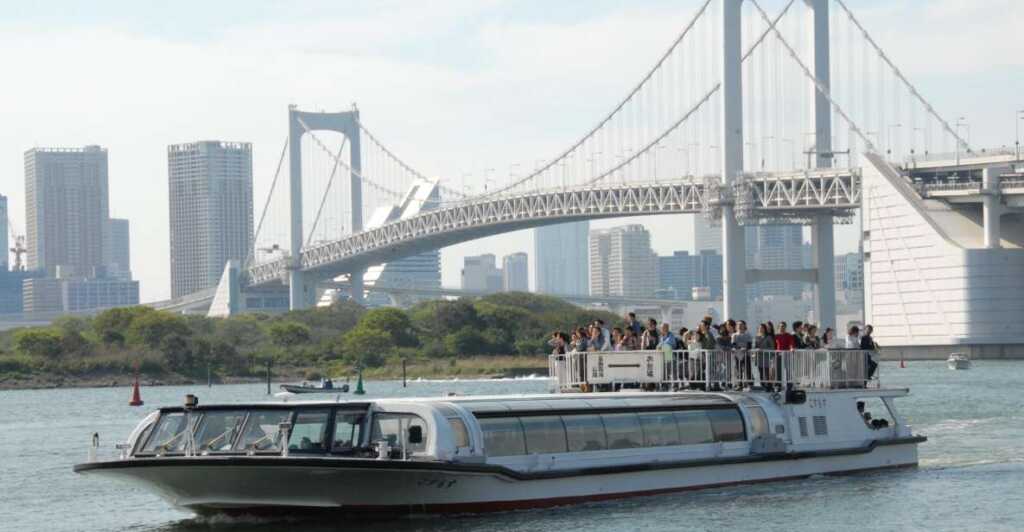 Experience Tokyo from a different perspective by taking a leisurely cruise along the Sumida River. As the city lights shimmer on the water's surface, you and your partner can savor the enchanting views of iconic landmarks like Tokyo Skytree and Asakusa.
Opt for an evening cruise to witness the cityscape illuminated by a myriad of lights.
---
3. Explore Tokyo Bay by Boat
Enjoy a romantic dinner aboard the the ship Symphony on Tokyo Bay. This is one of the most romantic dates in Tokyo!
>> BOOK YOUR DINNER CRUISE HERE
---
4. Have fun at a cooking class together
Kindle your culinary creativity by attending a cooking class together. Unveil the secrets of Japanese cuisine and learn to prepare sushi, tempura, or ramen from skilled instructors.
As you work side by side, you'll not only bond but also create a delectable meal to enjoy.
>> BOOK YOUR COOKING CLASS HERE
---
5. Enjoy Awe-Inspiring Views from Tokyo Tower
Indulge in a dose of romance at Tokyo Tower, an iconic symbol of the city.
Ascend to the observation decks and be spellbound by the panoramic vistas of Tokyo's sprawling urban landscape. Whether during the day or when the city is bathed in the glow of twilight, the view is bound to be breathtaking.
>> BUY YOUR DISCOUNTED TICKET HERE
---
6. Experience Candlelit Evenings at Odaiba Beach
For a dreamy beachside experience, head to Odaiba Beach and relish in a sunset picnic.
As the sun dips below the horizon, the Rainbow Bridge and Tokyo Bay come to life with a kaleidoscope of colors. Illuminate the evening with candles, sharing heartfelt conversations with the calming waves.
This is one of the best date ideas in Tokyo!
Location: here
---
7. Immerse in Culture at Kabuki-za Theater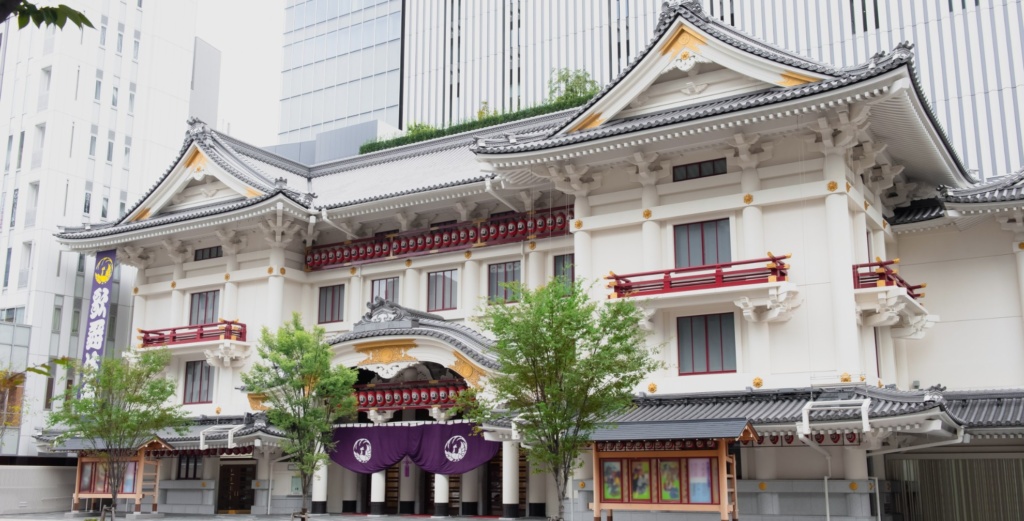 Unearth the cultural richness of Japan by attending a Kabuki performance at the renowned Kabuki-za Theater.
The elaborate costumes, intricate makeup, and captivating storytelling will transport you to a different era, allowing you to appreciate the artistry and history of this traditional Japanese theater.
---
8. Charming Paddle Boat Ride at Inokashira Park
For one of the most popular dates in Tokyo, consider a boat ride on the serene lake at Inokashira Park. Admire the swaying cherry blossoms during spring or the vibrant foliage in autumn as you glide across the water, creating a picturesque and intimate setting for couples.
---
9. Have a drink at a rooftop bar in Tokyo
Sky Lounge Stellar Garden offers the perfect location to bring a date in Tokyo!
Situated in the Prince Park Tower Tokyo, this rooftop bar provides breathtaking views of Tokyo Tower and the surrounding cityscape. Enjoy cocktails and light bites while gazing at the illuminated city below.
---
10. Bring your date to a special restaurant in Tokyo
Two Rooms Grill | Bar: Located in the heart of Omotesando, this stylish restaurant offers a blend of European and American cuisine.
With its chic design and spacious terrace, it's a great spot for a romantic dinner or cocktails.
---
11. Enjoy a Scenic Nature Walk at Meiji Shrine
Conclude your list of romantic escapades with a serene nature walk through Meiji Shrine's lush forested grounds. The towering torii gate marks the entrance to this spiritual haven, inviting you and your partner to explore the tranquil pathways, write wishes on ema (wooden plaques), and find solace within the heart of Tokyo.
READ: DISCOVER MEJI SHRINE AND YOYOGI PARK
---
12. Go on a day trip together
Enjoy an amazing day trip from Tokyo for your next date! There are so many incredible places to visit such as Nikko, Hakone or Lake Kawaguchi!
READ: 10 BEST DAY TRIP FROM TOKYO
---
13. Experience an Escape Game for a fun date in Tokyo!
Experiencing an escape game can indeed be a fun and unique date idea in Tokyo. Escape games are immersive, interactive, and can be a great way to work together and bond as a couple.
Here are a few escape game venues in Tokyo where you can have an enjoyable and adventurous date: Real Escape Game at Shimokitazawa, Mystery Circus & No Escape in Shinjuku,
---
14. Pamper the both of you at a Spa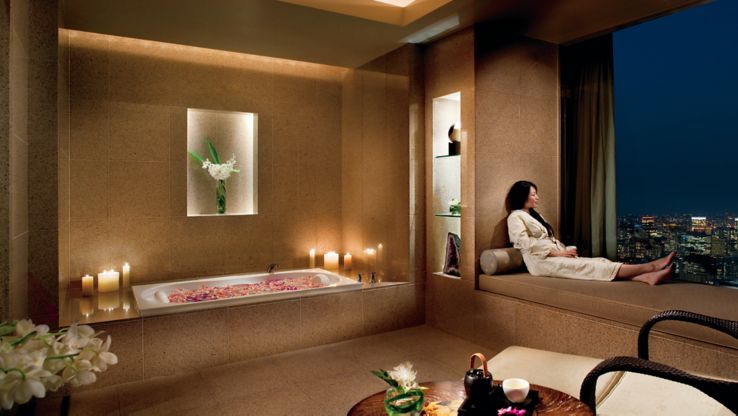 Tokyo offers a variety of luxurious and relaxing spa experiences for couples to enjoy. Here are some of the best places to go for a spa day as a couple in Tokyo:
Ritz-Carlton Spa, Tokyo: Located in the upscale Ritz-Carlton hotel, this spa offers a range of treatments and couples packages in a serene and elegant setting. Enjoy stunning views of Tokyo Tower while you relax and unwind.
Andaz Tokyo AO Spa & Club: Nestled in the luxurious Andaz Tokyo hotel, this spa offers a variety of treatments and a beautiful 20-meter pool. The spa features a couples' treatment room and breathtaking views of the city.
Mandara Spa at The Royal Park hotel: this spa offers a range of treatments inspired by Balinese traditions. Couples can indulge in luxurious massages, facials, and relaxation rituals.
---
15. Enjoy a live event together
Tokyo is very dynamic and attracts many artists from around the world. Why not enjoy a live show together? Being a classical concert, an exhibition, sumo tournament etc. >> CHECK ALL POSSIBILITIES HERE
This would be the perfect occasion for a date night in Tokyo!
---
16. Have a casual meal at Tsukiji Outer Market
A visit to the Tsukiji Outer Market is a great place to go on a casual date in Tokyo.
Embark on a culinary journey as you explore stalls offering an array of fresh seafood, delectable street food, and traditional Japanese treats. Savor sushi that is made from the finest ingredients, ensuring a memorable and flavorful date.
READ: FULL GUIDE TO VISIT TSUKIJI OUTER MARKET IN TOKYO
---
17. Enjoy a staycation in a nice hotel in Tokyo
Tokyo has so many options when it comes to hotels that are perfect for a relaxing staycation.
Besides the luxury hotels such as the Ritz-Carlton, Mandarin Oriental or the Park Hyatt, there are many unique hotels in Tokyo.
We particularly like:
Trunk Hotel: A blend of luxury and eco-consciousness, Trunk Hotel offers thoughtfully designed rooms with a focus on sustainability. The hotel also hosts events and workshops that encourage guests to connect and engage. >> BOOK HERE
ONSEN RYOKAN YUEN SHINJUKU: a beautiful traditional ryokan hotel in the heart of Tokyo. If you want to experience the traditional side of Japan but still remain in the city this place is perfect! >> BOOK HERE
---
18. Get a bit tipsy during a sake-tasting experience
A sake-tasting experience can make for a unique and enjoyable date in Tokyo. You can book your experience inclusive of food here.
---
19. Get a video and photo shoot in Tokyo
Why not hire a photographer to take memorable shots of you two while walking around the city? This could be a fun and unique date in Tokyo!
>> CHECK OUR MORE OPTIONS HERE
---
20. Have a fun afternoon shopping for vintage clothes at Shimokitazawa
Shimokitazawa is one of our favorite areas in Tokyo! It's young, dynamic, full of great cafes, lots of cool shops, music bars and generally it offers a really pleasant vibe!
For many Shimokitazawa is THE HIPSTER place of Tokyo! It is also very famous for its vintage clothes shops! Spending an afternoon there is fun guaranteed. So the perfect idea for a date in Tokyo!
READ: FULL GUIDE FOR SHIMOKITAZAWA
---
CONCLUSION ABOUT THE BEST IDEAS FOR A DATE IN TOKYO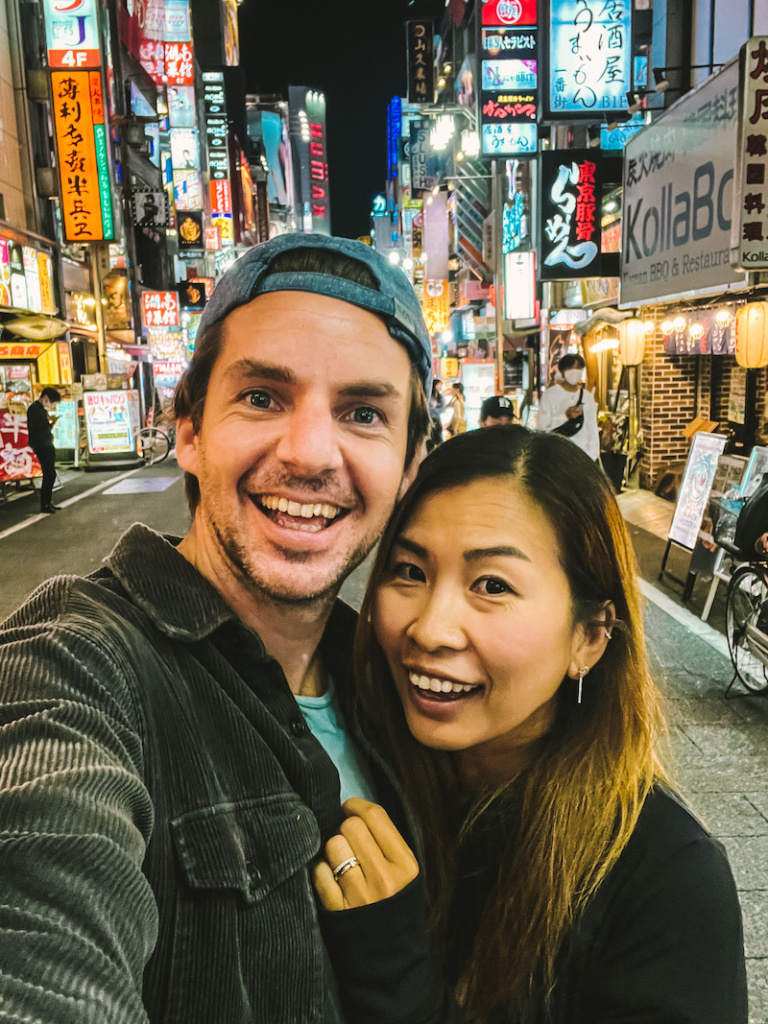 Tokyo, with its harmonious blend of old-world charm and futuristic allure, provides an array of captivating date ideas that cater to every couple's preferences.
From tranquil gardens to cultural performances and enchanting cityscapes, these 20 unforgettable dates promise to kindle romance, foster connection, and create treasured memories that will last a lifetime.
So, whether you're a local resident or a visitor, embark on a journey of romance and exploration in the captivating city of Tokyo.
---
RELATED POSTS
30 AWESOME THINGS TO DO IN TOKYO
10 BEST THINGS TO SEE IN MONZEN-NAKACHO IN TOKYO
CHECK OUT THE INCREDIBLE SHINJUKU DISTRICT!
INCREDIBLE THINGS TO SEE IN AKIHABARA
DISCOVER MEIJI SHRINE AND YOYOGI PARK IN TOKYO
15 AWESOME THINGS TO SEE IN HARAJUKU
BEST THINGS TO SEE IN KOENJI IN TOKYO
EXPLORE KAGURAZAKA, THE LITTLE PARIS OF TOKYO
DISCOVER TSUKIJI OUTER MARKET IN TOKYO