WHAT TO SEE IN GALLE IN SRI LANKA? IS GALLE WORTH VISITING? DAY TRIP TO GALLE?
Galle is the third largest city in Sri Lanka, located in the south of the island, less than 1 hour drive from Mirissa or Weligama. Galle is a magnificent fortified city that you must absolutely visit during your trip to the south of Sri Lanka.
It is a city with a strong colonial heritage. Galle was initially built by the Portuguese and finally conquered by the Dutch. Its port was developed by the famous Dutch East India Company to export cinnamon, a spice that originated in Sri Lanka.
"Galle has a strong colonial heritage"
Galle is full of colonial buildings making it an open air museum! We loved our visit to Galle during our trip to Sri Lanka. In this post we share a full guide for visiting Galle.
We spent a month in Sri Lanka, and explored every little corners in the south of Sri Lanka. We listed the 20 best things to see in the south here.
First a bit of history to better enjoy your visit…
Listed as a UNESCO World Heritage Site, the city, located on the route of spices and precious stones, bears witness to a colonial past built by the Portuguese in the 16th century and then by the Dutch in the 18th century.
Galle was the main port of Sri Lanka: spices, precious stones and other treasures transited there. When the English colonized the country, it lost its importance in favor of Colombo. There are thus buildings from these successive eras such as the Dutch Reformed Church.
---
Here is a glimpse of what Galle looks like:
---
WHAT TO SEE IN GALLE?
1. GALLE FORT
When visiting Galle, most of the attractions are actually located within the Galle Fort. This is a part of Galle surrounded by rampart. There you will find most of the colonial buildings, restaurants, cafes and the famous lighthouse.
The rest of Galle is just a normal busy city in Sri Lanka without too many things to see.
So head to Galle Fort to start your exploration. You can walk all around the fort on the rampart built to protect the city a long time ago. The fortress is the largest built by Europeans in Asia.
It takes at least half a day to visit Galle fort, so plan your visit accordingly. The best is to visit early morning or late afternoon to avoid the very hot weather.
Location: here
---
2. GALLE LIGHTHOUSE, ONE OF THE BEST THINGS TO SEE IN GALLE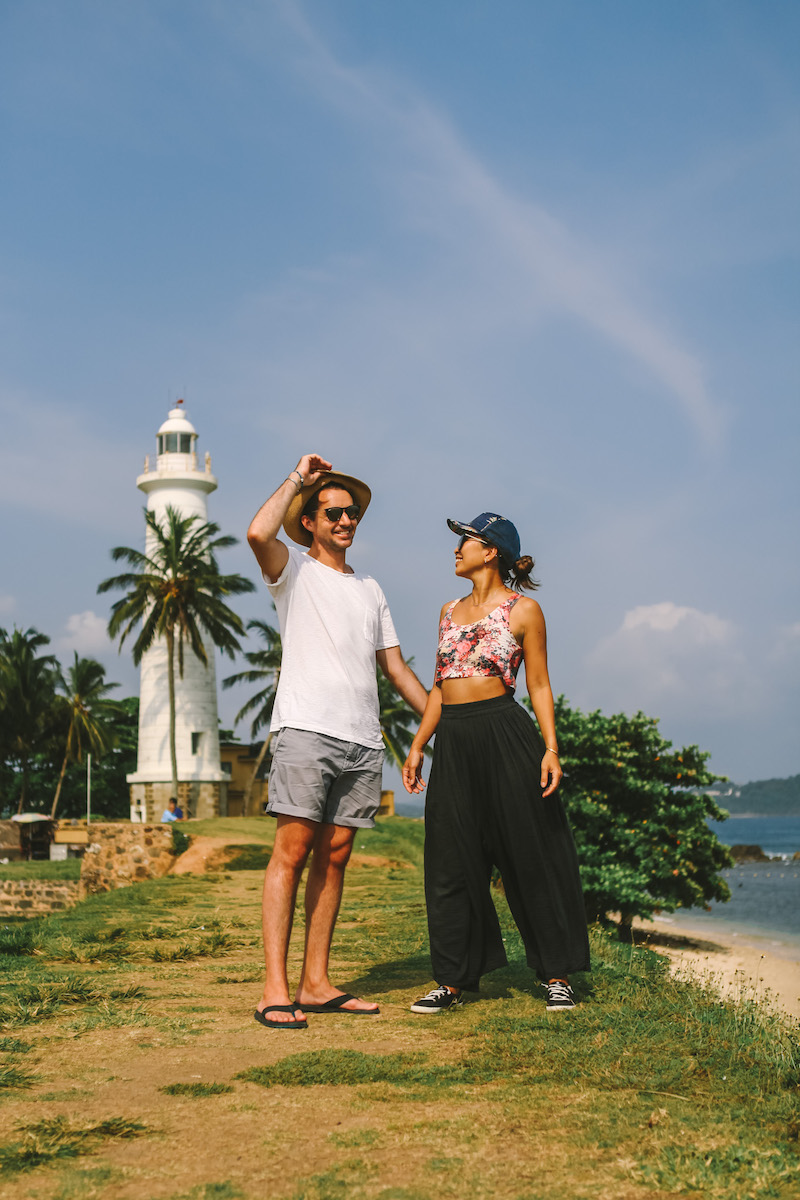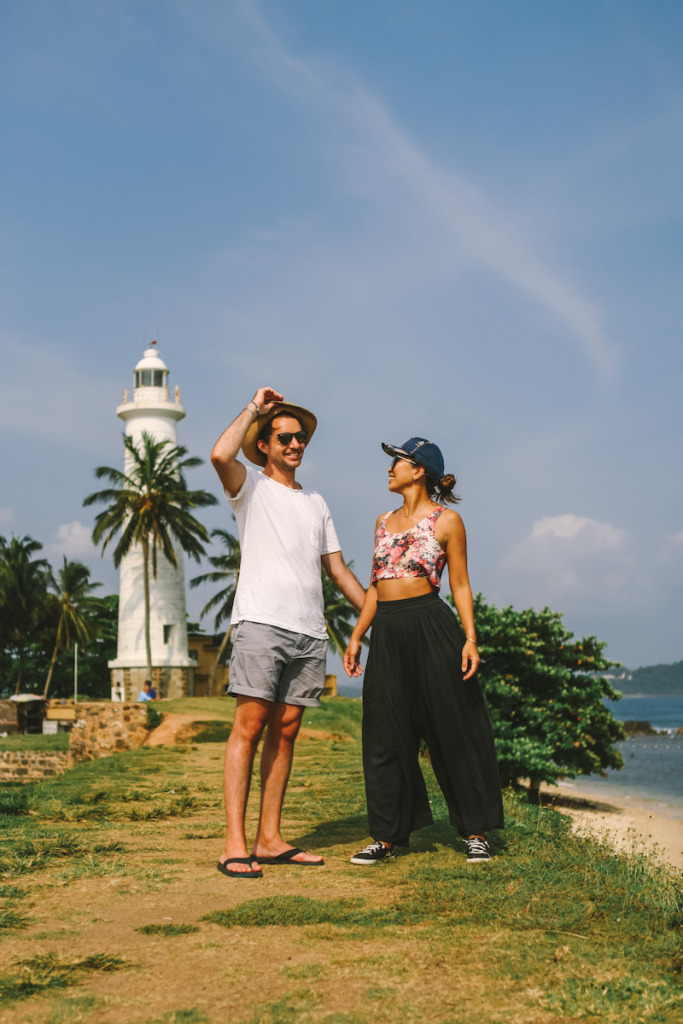 Galle Lighthouse is fascinating. 26.5 m high, it was built in 1939 and attracts countless visitors. It is the oldest lighthouse in Sri Lanka! It was built by the British in 1848 but has since been renovated several times.
The view around the lighthouse is stunning. On one side you can still the beautiful ocean, and on the other side Galle surrounded by the rampart. The lighthouse is one of the best things to see in Galle.
Location: here
---
3. MEERA MOSQUE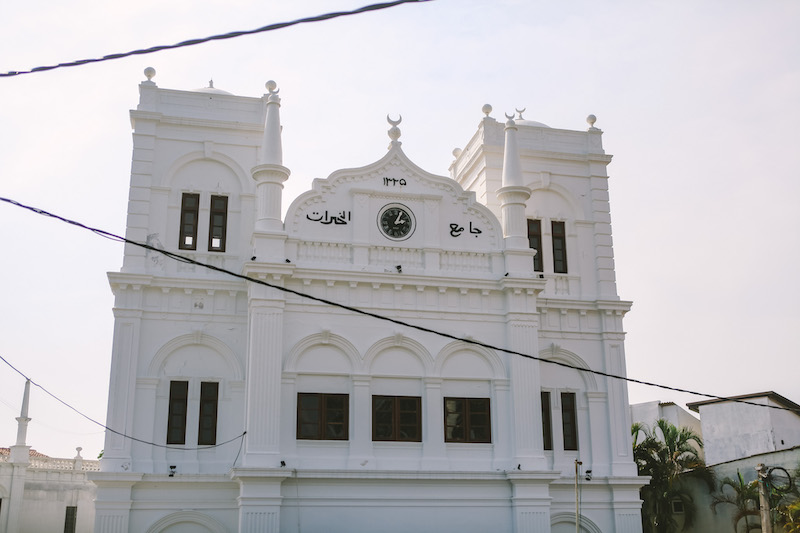 Across the street from the lighthouse you can see a very interesting building. Something that looks like a church but with arab writting on it. Indeed, this is a Mosque transformed from an old Portuguese Church: Meeran Jumma Masjid. A reminiscence of Galle's past.
Location: here
---
4. FLAG ROCK BASTION FOR THE BEST VIEW OF GALLE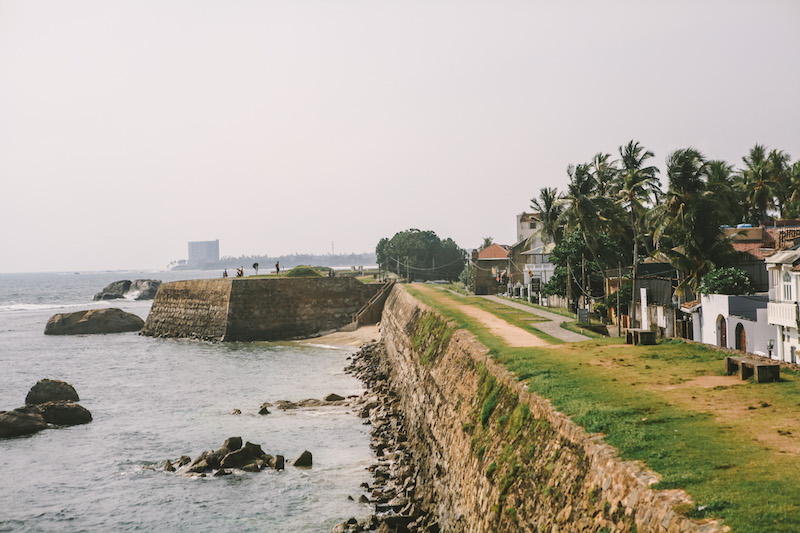 After checking out the Mosque, continue your visit at Flag Rock Bastion. This is a lookout located at the corner of the rampart opposite to the lighthouse. This is one of the best spot to take photos of the Lighthouse. This place is especially popular at sunset, as it offers one of the most stunning viewpoints in Galle.
Location: here
---
5. EXPLORE GALLE TOWN INSIDE THE FORT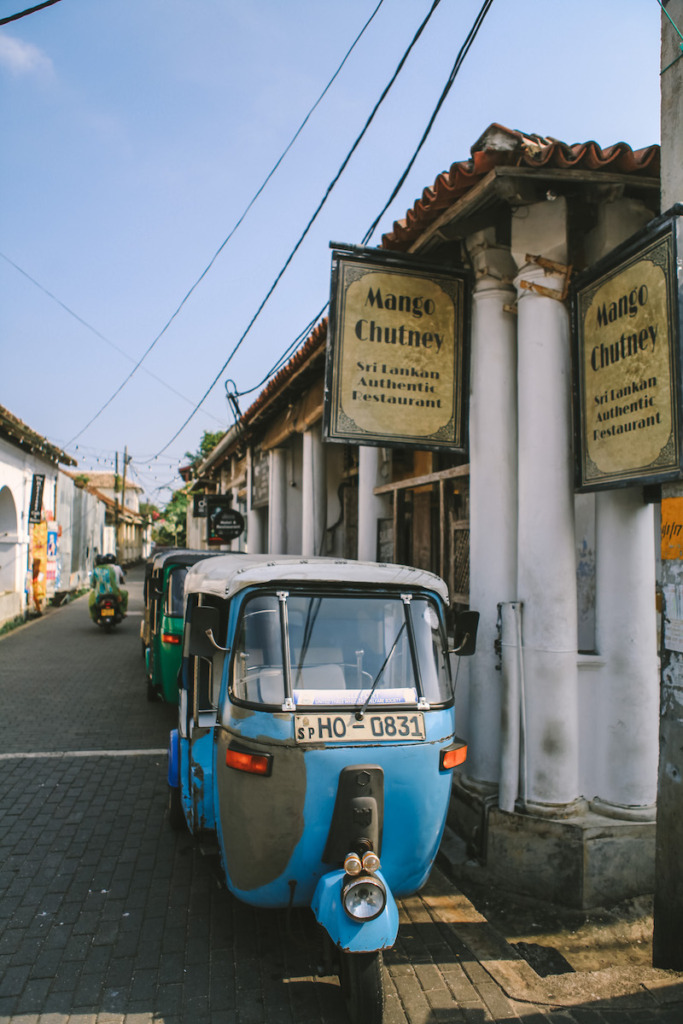 Start your exploration of the town by walking around the pedestrian streets full of shops, restaurants and trendy cafes. Make sure to check out the main street called Pedlar St. If you need a break for food, coffee or refreshing cocktail this is the place to go. You will find several cute restaurants and cafes lined up in Peddlar Street.
Dumplings Cafe (here), is one of our favorite places in the area (website).
---
6. ALL SAINTS' CHURCH
All Saints' Church is one of the best things to see in Galle! The contrast with the rest of Sri Lanka is blatant! You will hardly believe that you are still in Sri Lanka when seeing this Anglican church. You may well be in Europe, it would look the same…
The church was built in 1871 according to the Gothic Architecture. The stained glass windows which depicts Bible stories of the Birth of Jesus, Baptism, crucifixion, resurrection and Pentecost and 4 granite stone pillars proves that it is a magnificent beautiful edifice, which is archeologically preserved.
This is a must-see in Galle.
Location: here
---
7. GROOTE KERK – ANOTHER BEAUTIFUL CHURCH IN GALLE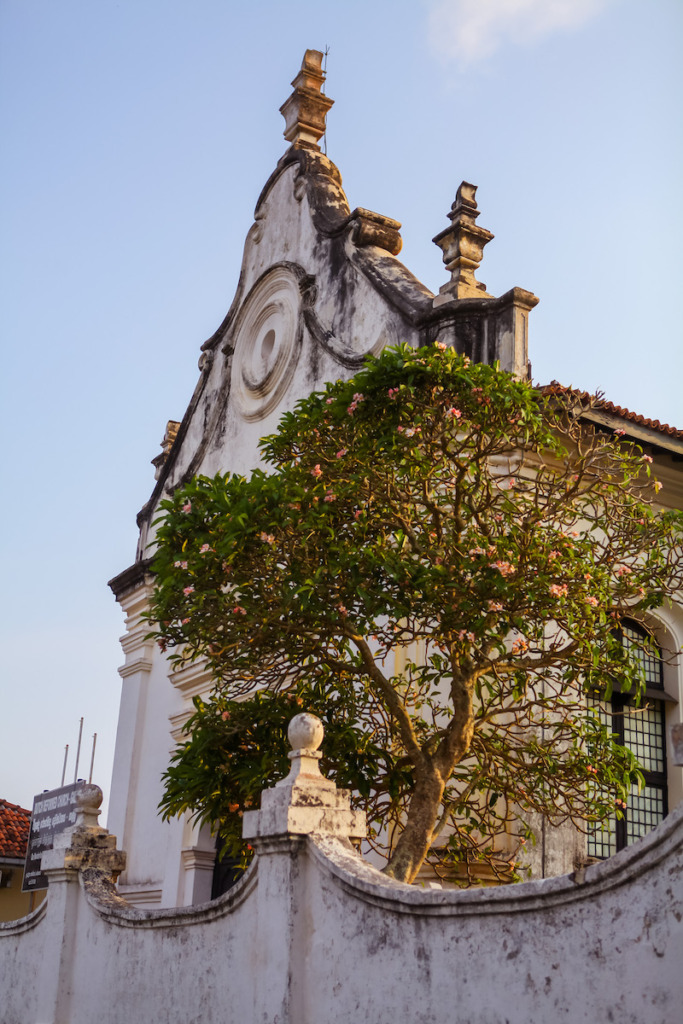 Groote Kerk is a Dutch Reformed Church in Galle Fort. As described earlier Galle was built by Portuguese, Dutch and the English succeeding one another. This is what makes Galle so unique.
If you continue on the same street as All Saints' Church, you will see Groote Kerk. Another must-see in Galle. The architecture, and interesting tombstones are definitely worth a visit. This church was built in 1755 and is still very well preserved.
You can enter the church for free.
Location: here
---
8. OLD DUTCH HOSPITAL
Next in your list of things to see in Galle: the Old Dutch Hospital. This is another colonial building, recently transformed into a shopping and dining commercial area.
The old dutch hospital in Galle is one of the oldest buildings inside the historic World Heritage site of the Dutch Fort and dates back to the Dutch colonial era in Sri Lanka.
The Dutch built it as a hospital and in 1850 the British converted it into a barracks and later used it as an administration premises.
Location: here
---
9. ENJOY AN AFTERNOON TEA AT THE STUNNING AMANGALLA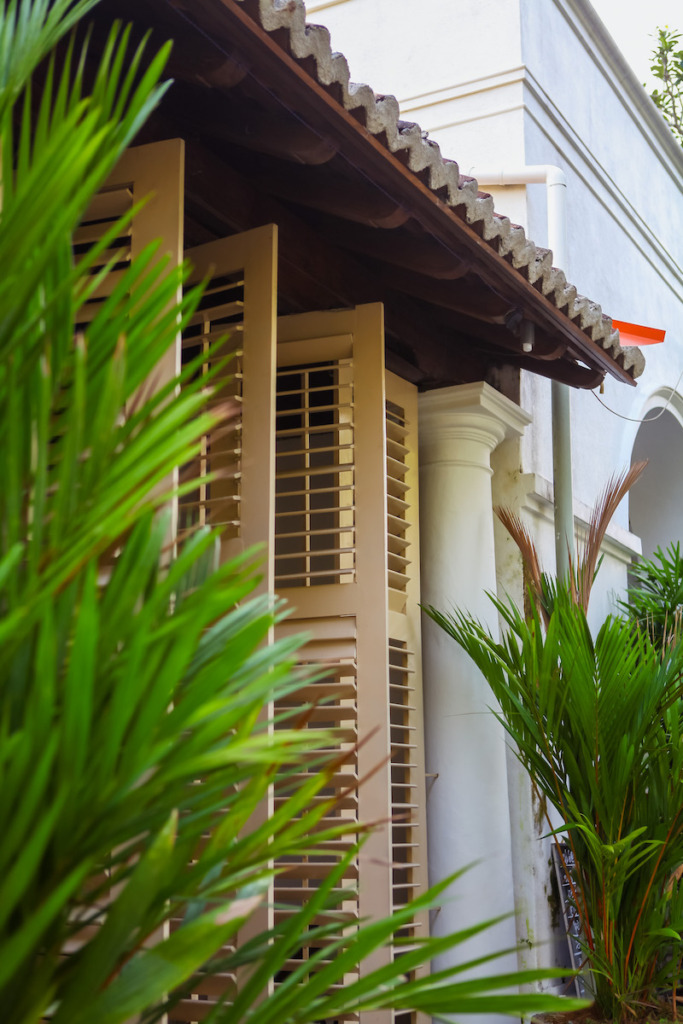 Amangalla is a luxury hotel located inside one of our favorite colonial buildings in Galle Fort. This is another iconic property of the Dutch era. Amangalla has been beautifully restored. This place was the former home of the Dutch Governor, built in 1684.
If you have a bit of time in Galle to get pampered, then enjoy a delicious High Tea at Amangalla. You won't regret it.
---
10. VISIT THE NATIONAL MARITIME MUSEUM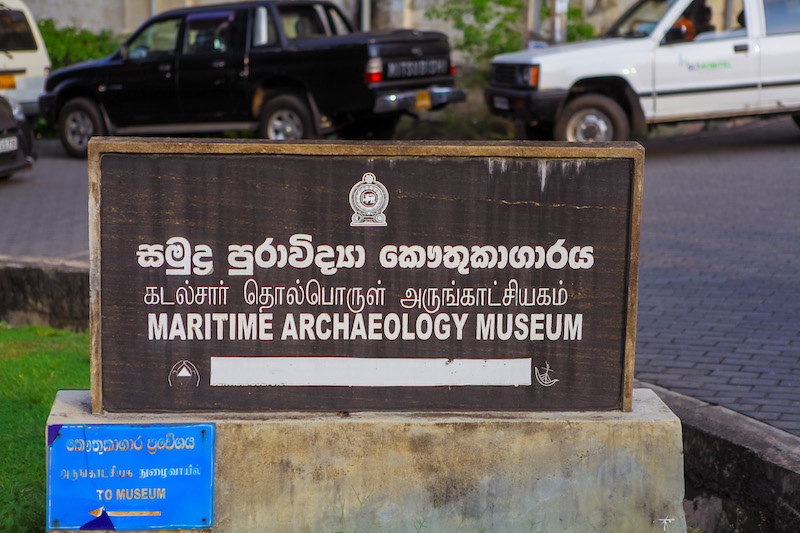 The National Maritime Museum is an interesting place to visit inside Galle Fort. The Museum is a beautiful piece of old Dutch architecture.
This museum exhibits ancient underwater artefacts retrieved from around Galle's ocean, ship models and other marine artefacts.
---
11. VISIT SUDHARMALAYA TEMPLE
Sudharmalaya Temple is a buddhist temple inside Galle Fort. We love all the diversity within the Galle Fort. From a Mosque, to an Anglican Church, Dutch Church and now a Buddhist Temple.
When you are visiting Galle, make sure to visit Sudharmalaya Temple. This is one of the best things to see inside Galle Fort.
The temple has quite a bit of history and the artifacts and statues are of great historical value. Be respectful when entering since it is a holy place of worship.
Location: here
---
12. CHECK OUT GALLE'S CLOCK TOWER
Clock Tower is one of the city's main landmarks. The tower was built in 1883 in memory of Peter Daniel Anthonisz – a popular and well-known doctor.
The Clock Tower is 25 meters high. Make sure to check it out during your visit of Galle!
Location: here
---
13. STOP AT THE OLD GATE OF GALLE FORT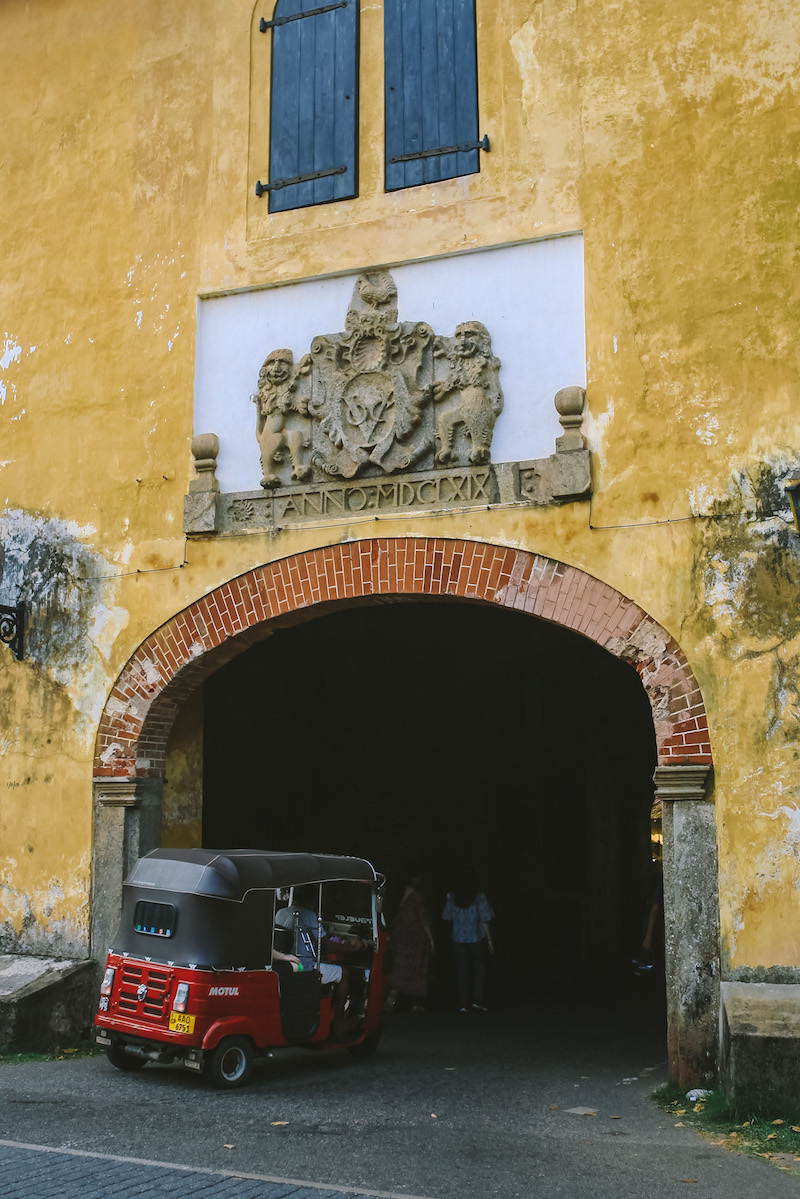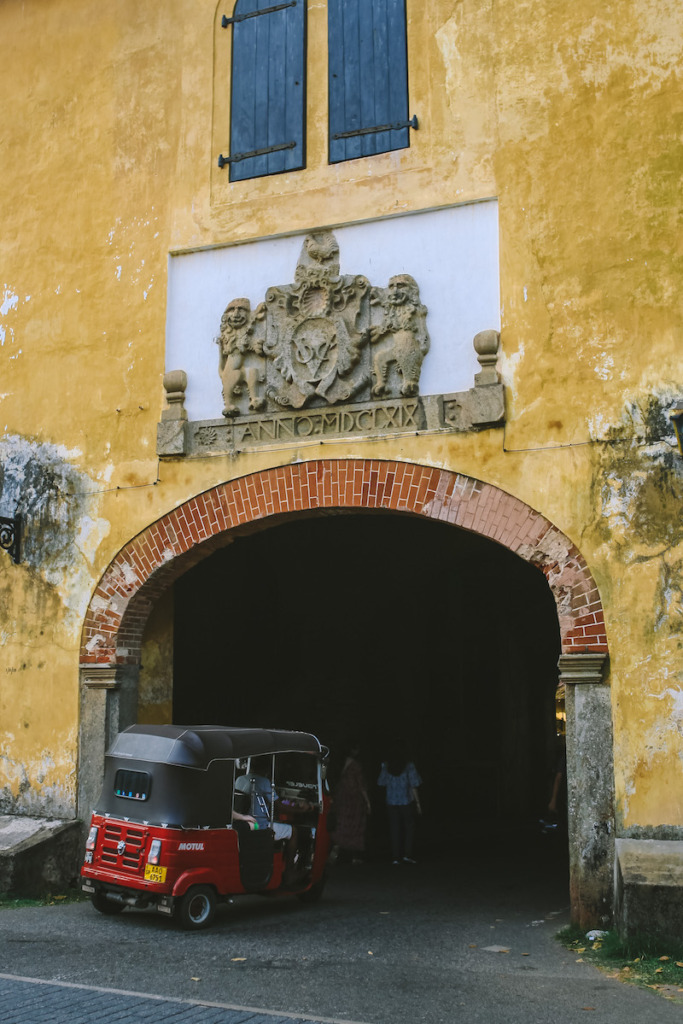 The old gate to enter the fort is a scenic spot in Galle. The gate shows very well Galle's diverse history and heritage.
There is a beautiful carving on top the Gate from the Dutch East India Company.
Location: here
---
14. VISIT GALLE'S MARKET OUTSIDE THE FORT
The market is located just outside Galle Fort. There you will find many local fruits, spices and flowers. We love visiting markets, as it embrace the authentic Sri Lankan culture.
Try some fruits while you are there. The locals would be so happy to interact with you and making you try their special fruits. Mango and Papaya are our favorite!
If you want to buy some souvenirs, why not getting some authentic Ceylon tea. You can buy some at the market for very good price. There you will get local prices and the best quality!
Location: here
---
15. VISIT THE NATIONAL MUSEUM INSIDE GALLE FORT
All the beautiful history of Galle is preserved in the national museum! Located in Galle Fort, and opened in March 1986, this national museum is the very identity of Sri Lanka. Three charming galleries open their doors free of charge.
The first includes wonderful collections of local crafts with jewelry, wooden masks, woven objects and more. The second gallery exhibits aesthetic furniture and the formidable armament of the Dutch era. Galle is also subject to the very fashionable Chinese commercial colonialism and devotes an entire gallery to the country of the Middle Empire with the famous photo of the Buddhist monk Faxian.
Location: here
Website: here
---
BEST PLACES TO EAT IN GALLE FORT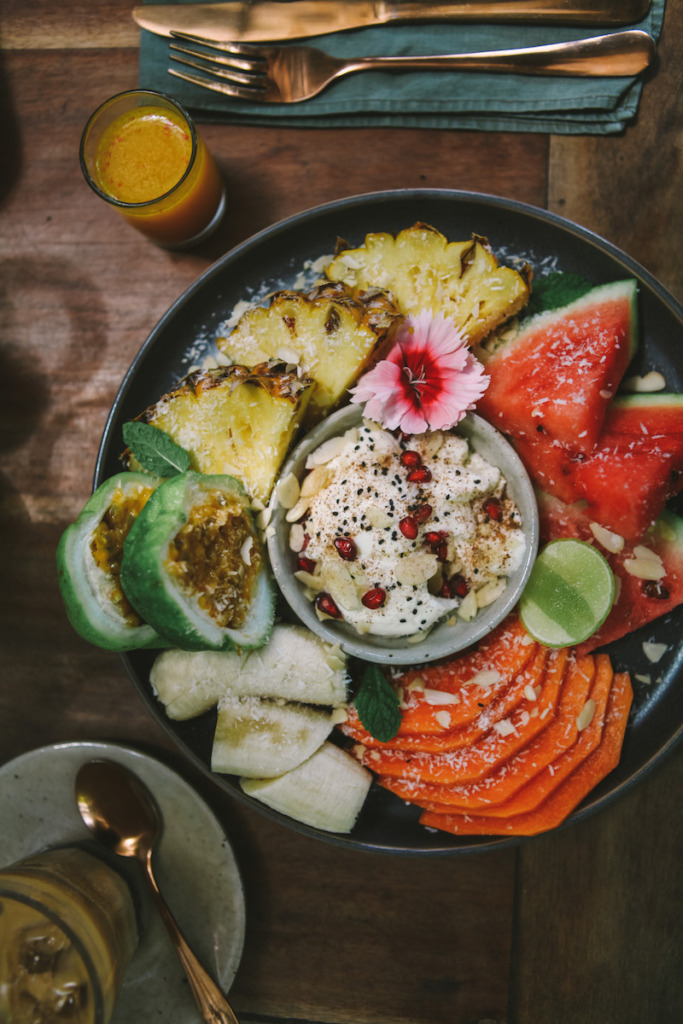 Best restaurants
Bastille Fort Galle: serves some of the best seafood in Galle, in a cozy setting. Every single dishes on the menu are well presented and taste delicious (location).
Coconut Sambol: delicious rice and curry in an all-you-can-eat buffet, with a very warm welcome. (location)
Church Street Social: one of our favorite restaurants in Sri Lanka, located in a beautiful colonial building. A must-try in Sri Lanka! (location)
Best Cafes
Heritage cafe: A beautiful place for a coffee and brunch like food. It's absolutely delicious! (location)
Dumplings Cafe: our favorite hangout place in Galle! They serve amazing cafes and delicious dumplings! Weird combination, but it works 🙂 (location)
Calorie Counter: for the healthiest food in the town and great cafes, this is the place to be! (location)
---
WHY VISITING GALLE?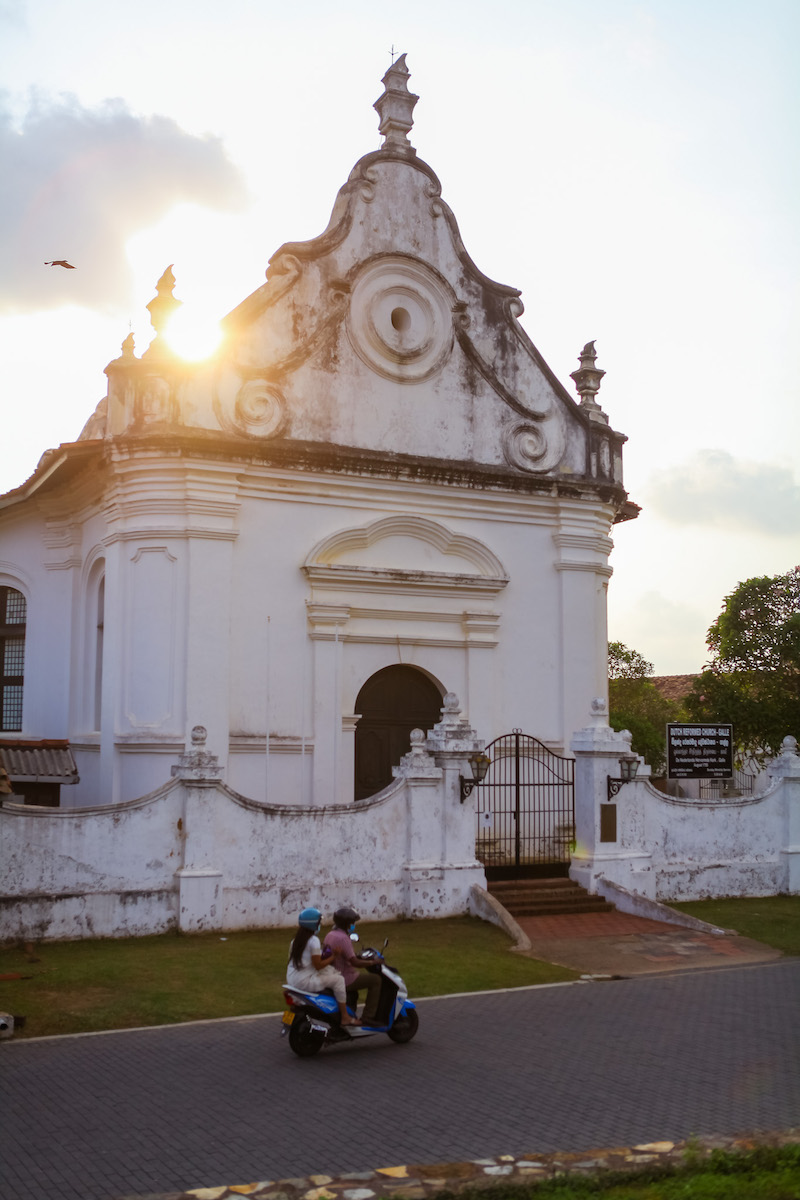 Because Galle's colonial heritage is unique in Sri Lanka
Galle is unique in Sri Lanka! You won't see any similar places during your travel. Galle is an extraordinary historic city in Sri Lanka. Compared to other cities in the country, this one has many residences built in a purely Portuguese and Dutch style. They are like golden eyes found on a silver statue. Sublime mascot of Galle, its strength will undoubtedly seduce you. For defense reasons, it was rebuilt by the Dutch in 1649. Its impressive walls seem impenetrable. Don't be intimidated, check it out.
Because its beautiful lighthouse is the oldest in Sri Lanka!
Galle Lighthouse is fascinating. Besides, it is the oldest lighthouse in Sri Lanka. The lighthouse by itself is already worth a visit to Galle!
Because Galle has so many cute restaurants, cafes and shops
Getting lost inside the fort is one of the best things to do in Galle. There are many alleys with so many great restaurants, cafes and local handcraft shops. The atmosphere is very pleasant inside the fort. Galle will transport you to another century and another Sri Lanka compared to the rest of the country!
---
WHAT ELSE TO SEE NEAR GALLE?
There are many beautiful places to visit near Galle, in the south of Sri Lanka:
CHECK OUT THE STILT FISHERMEN AT KOGGALA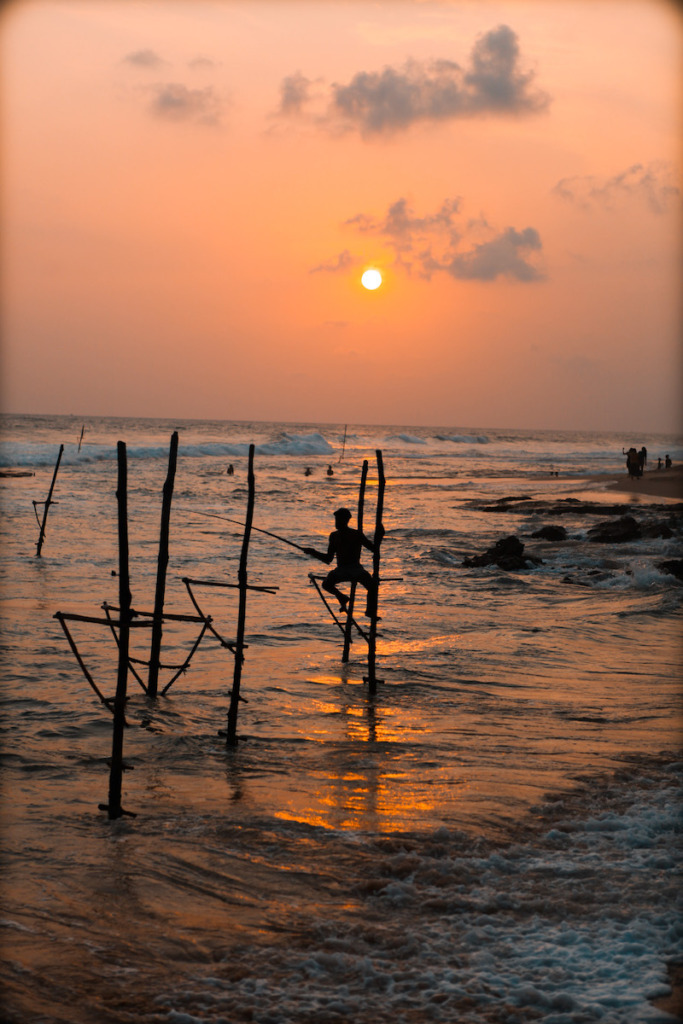 Head to Koggala to see something unique to Sri Lanka and the Galle Region: The stilt fishermen.
This is one of the best things to see in the south of Sri Lanka. At dawn or dusk, the fishermen, installed on large wooden poles, are catching fish above the water. You will see them mostly in the Galle region. As the waves are quite strong in this area, the fishermen came up with a different way of fishing for many years.
This tradition still exists today and it's unique to Sri Lanka and this region.
Location: here
---
TAKE ONE OF THE MOST INSTAGRAMMABLE SHOTS AT THE SWING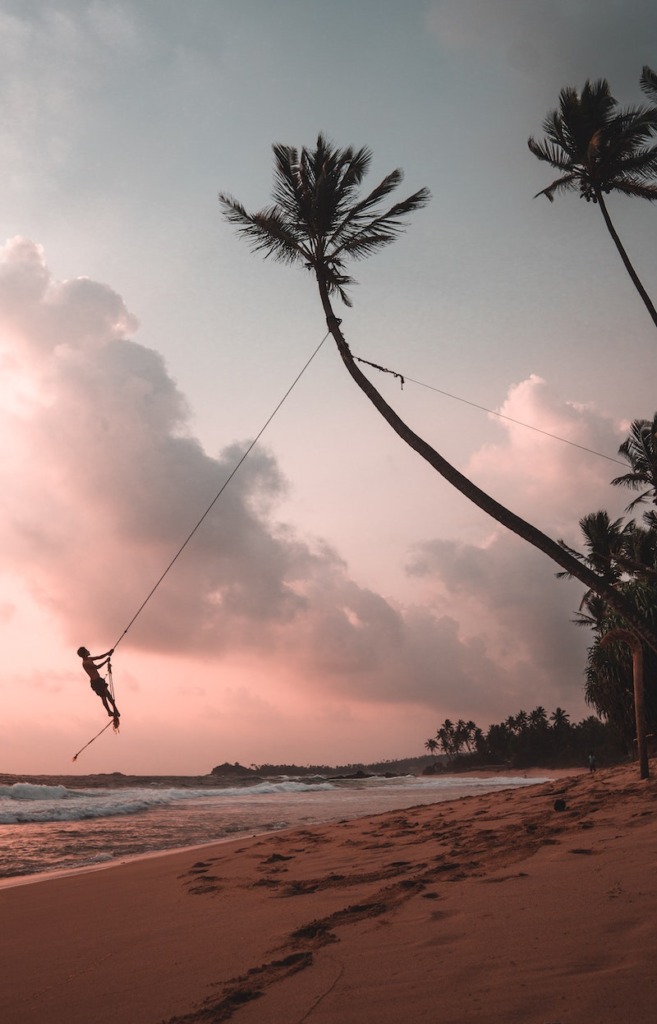 This place was made famous thanks to instagram. Here you can take a beautiful shot at sunset on a swing hang to a coconut tree.
The palm tree rope swing is located on Dalawella Beach. Today, it is one of the best things to see when traveling to Sri Lanka. This place is right in front of the Pearly's Dream cabana a chill place for a drink and food with a super friendly owner.
Location: here
---
SURF IN WELIGAMA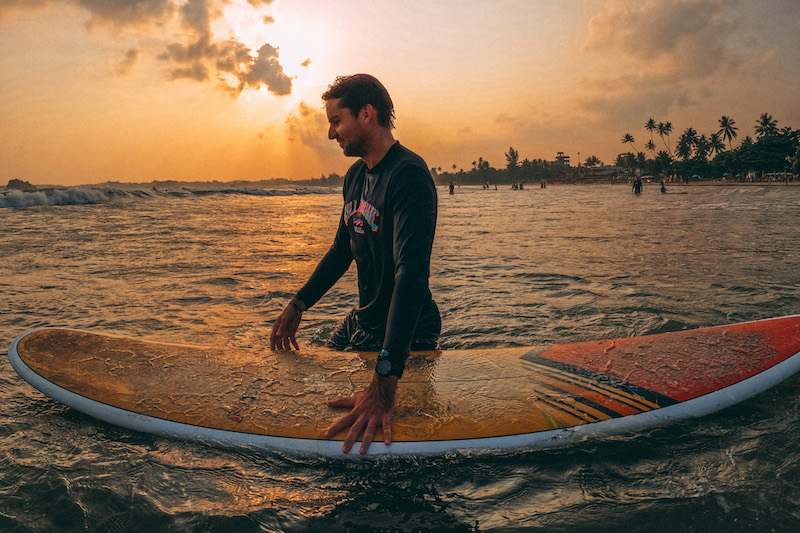 Weligama is a well known beach for beginners and intermediate surfers. This beach break is actually beautiful and a great place to learn surfing. There are many surf camps around Weligama.
During our stay in the south, we actually decided to stay in Weligama in a fantastic hotel by the beach: The Weligama Bay Resort. We highly recommend this place if you are staying in the south. Check it out here.
We chose Weligama not only for surfing, but because there are many cafes around, great restaurant and co-working spaces such as the Outpost. We used to hang out there a lot as they serve amazing food and awesome cocktails at night on their rooftop. Actually in the recent years, Weligama has become one of the hotspots for Digital Nomads (READ: 15 BEST CITIES FOR DIGITAL NOMADS).
Location: here
Weligama is one of our favorite places in Sri Lanka. Here we wrote the 10 best things do in Weligama.
---
GO WHALES WATCHING IN MIRISSA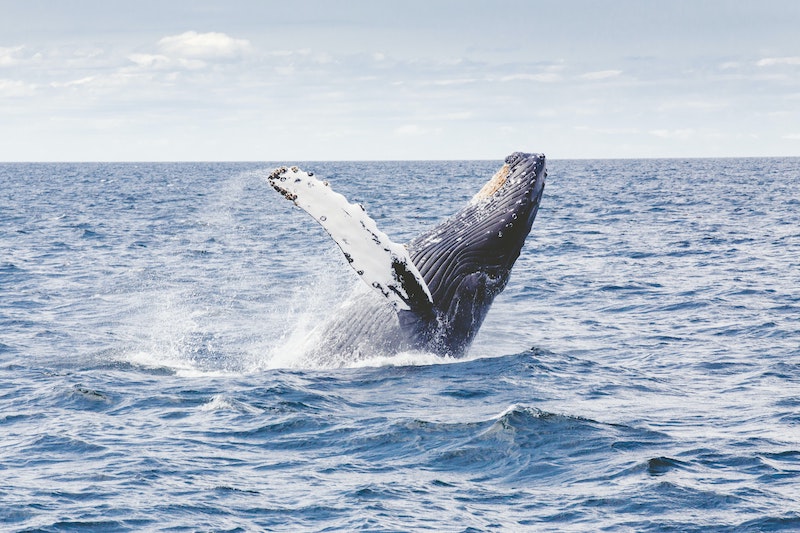 Beyond its great beach and hipster vibe, Mirissa is above all one of the few places where you can observe blue whales.
There are many companies offering whale watching tour all around Mirissa. You can also book your tour online here. The guides are usually very good and provide lots of explanations about the whales. In his approach, there is a real desire to educate the public and get them to understand whales a bit better.
You have to go offshore to see these blue giants. The chances of seeing whales are usually very high. But as always with mother nature, things are unpredictables, and there is always a possibility of not seeing them. However, if you get a chance to see a whale in the wild, this is an unforgettable experience and one of the best things to see in the south of Sri Lanka!
READ: 14 BEST THINGS TO SEE IN MIRISSA
For other things to visit in the south of Sri Lanka you can read this post: 20 BEST THINGS TO SEE IN THE SOUTH OF SRI LANKA
---
WHERE TO STAY IN GALLE?
Galle Fort Hotel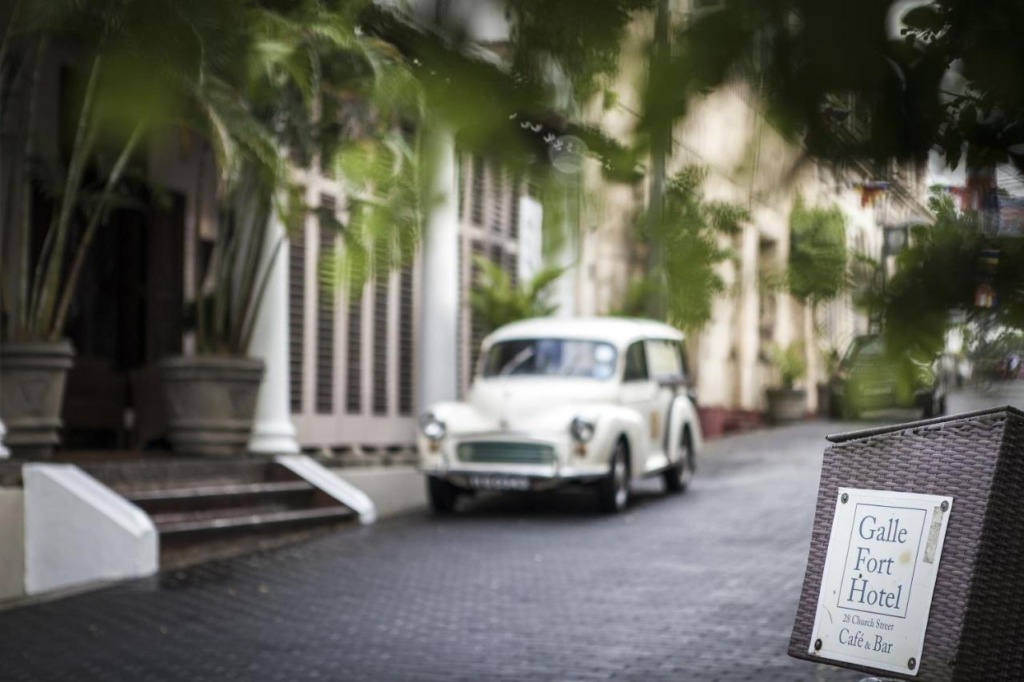 For the ultimate experience stay at Galle Fort Hotel. This stunning colonial building has been fully restored in a stunning hotel. The hotel has an outdoor pool and terrace as well as a great restaurant. Check it out here.
---
The Bartizan Galle Fort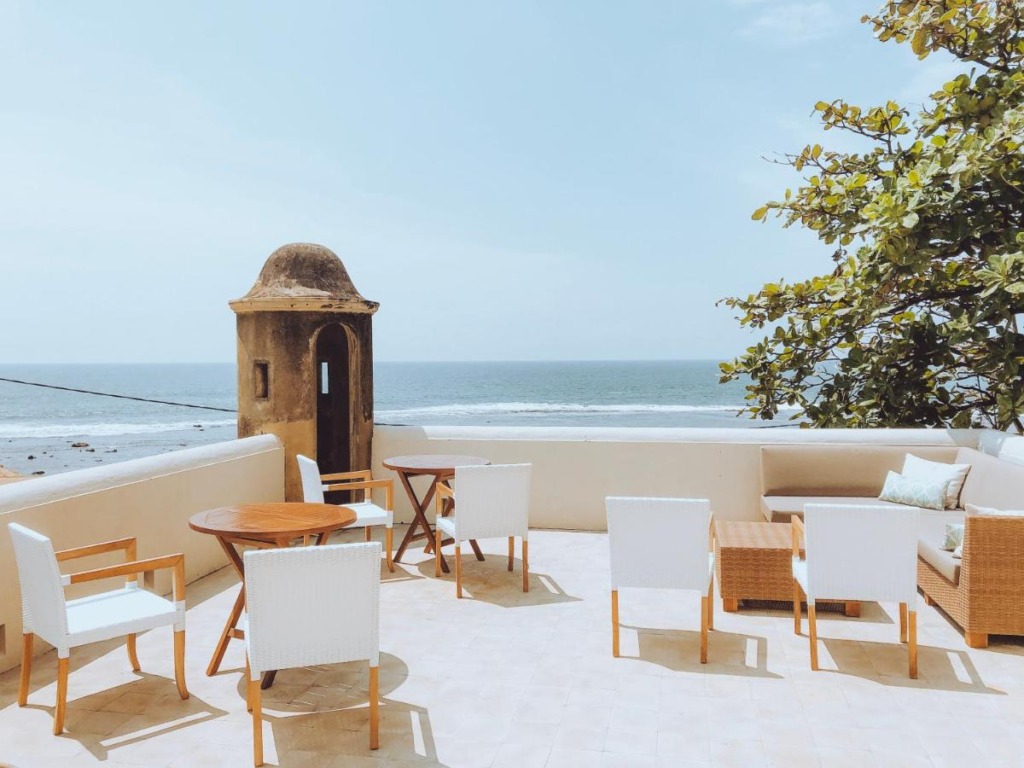 Bartizan is another beautiful hotel in Galle. This place was originally built in the 17th century during the Dutch colonial period. The hotel was fully restored to its former glory. This place is perfectly located in the Galle Fort. Book here.
---
HOW TO GET TO GALLE?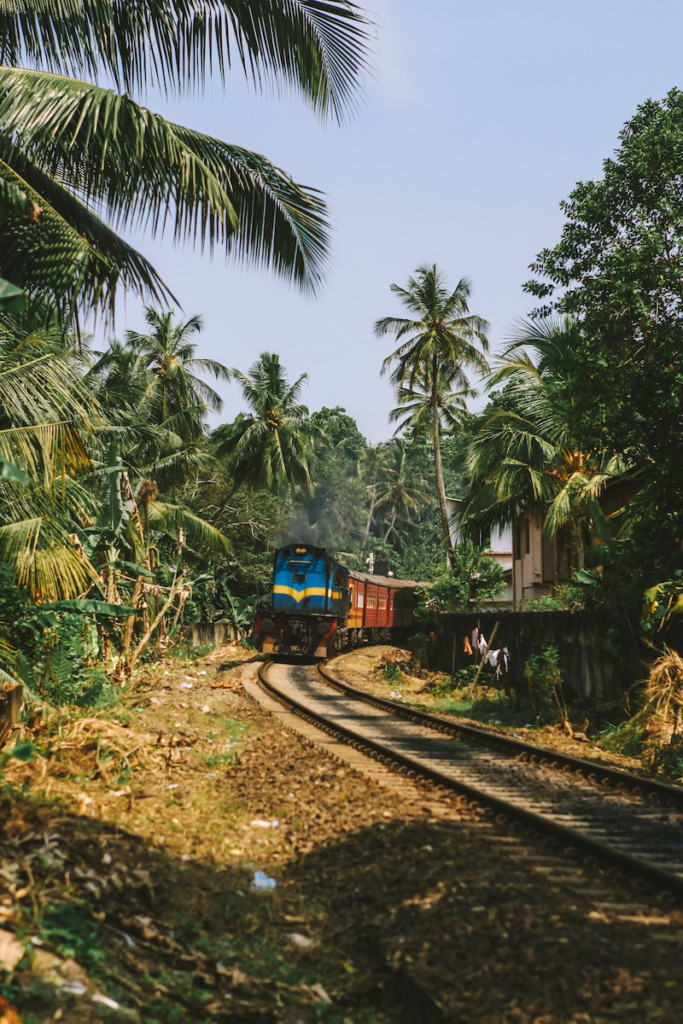 If you come from Colombo, Bentota or Mirissa for example, the most practical means of transport is the train. You will take about 3 hours from Colombo and a little less than an hour from Mirissa. For train timetables and online booking, click here.
In Sri Lanka, it is also possible to take a Uber for doing long distance. When we arrived at the airport in Colombo, we took a Uber all the way down to Weligama, where we stayed for a few weeks.
From Weligama, you can also take a bus to Galle or simply catch a Tuk Tuk. The driver will wait for you until you finish your exploration of Galle and will drive you back to Weligama when you done. Just make sure to negotiate the price in advance, and make sure you agree on the price for a round trip.
---
HOW LONG TO STAY IN GALLE?
The fortified city of Galle is quite small, the tour of the ramparts and the visit of the alleys can be done in half a day. But despite everything, spending at least one night there allows you to appreciate even more the atmosphere of the place and take more time to get lost in Galle Fort's alleys.
---
IN CONCLUSION ABOUT THE BEST THINGS TO SEE IN GALLE
Nestled along the southern coast of Sri Lanka, the historic Galle Fort stands as a mesmerizing testament to the island's colonial past and rich cultural heritage.
A UNESCO World Heritage Site, Galle Fort is a captivating blend of architectural marvels, cobbled streets, and a vibrant local community. As you traverse its narrow lanes and immerse yourself in its storied history, you'll discover a world that seamlessly intertwines the old with the new.
We absolutely love this place and would recommend it to anyone visiting Sri Lanka!
---
Related Posts
20 BEST THINGS TO SEE IN THE SOUTH OF SRI LANKA
14 AWESOME THINGS TO SEE IN MIRISSA
10 BEST THINGS TO DO IN WELIGAMA
20 AWESOME THINGS TO SEE IN ELLA
A VISIT THE BEAUTIFUL TEA PLANTATION AT LIPTON'S SEAT NEAR ELLA
ELLA-KANDY, THE MOST EPIC TRAIN RIDE IN SRI LANKA