WHAT TO DO IN MIRISSA? BEST BEACH IN MIRISSA? WHALE WATCHING IN MIRISSA?
Mirissa is one of the best places to stay in the south of Sri Lanka. In Mirissa you will find an awesome beach, many great restaurants and cafes, you can watch whales and dolphins, and a lot more things which we listed in this post.
"MIRISSA IS A BEAUTIFUL PLACE IN THE SOUTH OF SRI LANKA"
Overall, Mirissa is also a great place to chill during your trip to Sri Lanka. Mirissa is widely popular with backpackers and digital nomads in Sri Lanka.
We spent a month in Sri Lanka and explored every little corner in the south of Sri Lanka. We listed the 20 best things to see in the south here.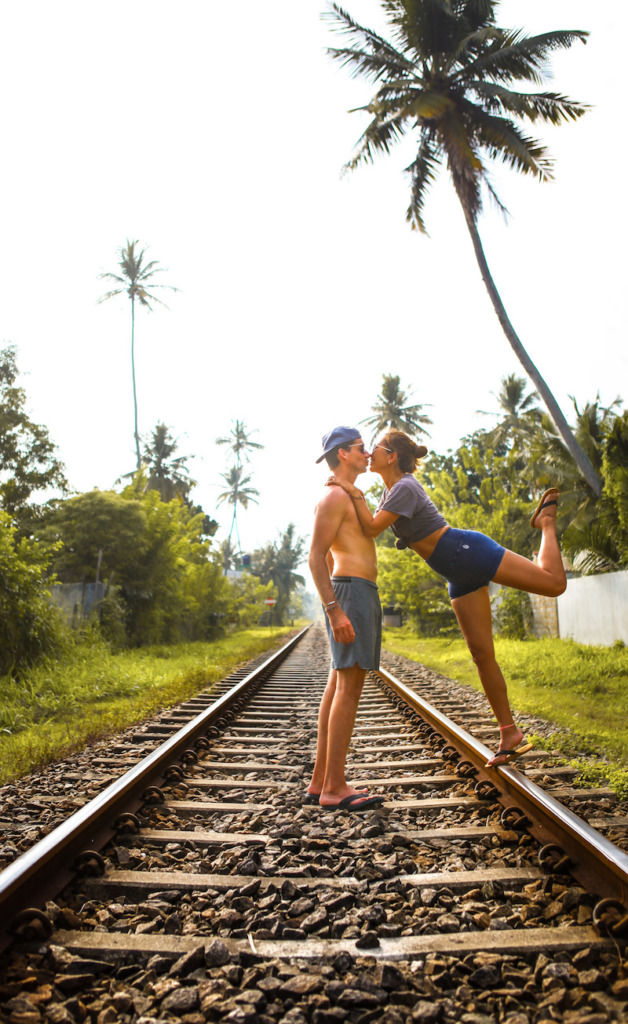 If like us you are 100% beach person, then the south of Sri Lanka is for you. There are many paradisiac beaches along the coast. Mirissa is one of them, although more crowded than the rest of them.
Although we spent most of our time on the neighboring beach of Weligama which is best for surfing, Mirissa has a lot to offer!
Here is a glimpse of what to expect during a trip to Mirissa in Sri Lanka:
---
BEST THINGS TO DO IN MIRISSA
1. VISIT COCONUT TREE HILL AT SUNSET
Definitely our favorite place in Mirissa. This hill is magical and the sunset is absolutely stunning at this place. To access it, you have to sneak into the Sunset Bar and continue your way up. The colors are crazy!
This place has become very popular on Instagram over the years. So don't expect to have the entire hill all for yourself at sunset. Going there early morning will also allow you to take nice shots without anyone around you.
Location: here
---
2. ESCAPE THE CROWD AT SECRET BEACH
Our favorite beach in Mirissa is Secret Beach. At this hidden gem, you will have a stunning beach almost all to yourself. There is a small bar/restaurant serving simple food as well so you don't have to worry about bringing your own lunch.
Although the beach is named "Secret Beach", it is actually not so secret anymore. There are many signs showing the direction of the beach. It was perhaps still a secret many years ago for locals. But today, it is a well-known spot in Mirissa. There is even a Google map pin here.
---
3. JOIN A YOGA RETREAT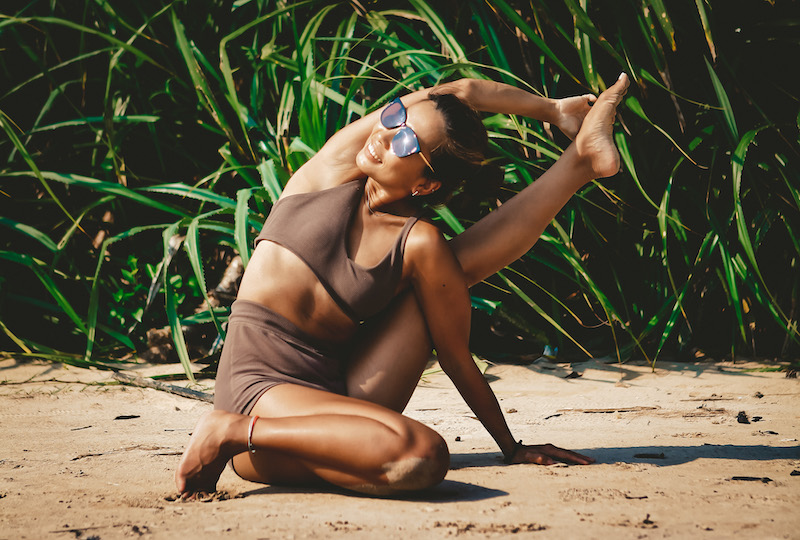 Yoga and meditation are part of everyday life in Sri Lanka.
Many people come to Sri Lanka to join a yoga retreat. There are many options in Mirissa some also combine surf & yoga. Check it out here.
If you simply want to join a yoga class, we highly recommend Rukshan Yoga. His studio is located up a hill in the middle of the jungle. It was such a nice experience and Rukshan is such a great teacher. More information here.
Location: here
---
4. GO WHALE WATCHING, ONE OF THE BEST THINGS TO DO IN MIRISSA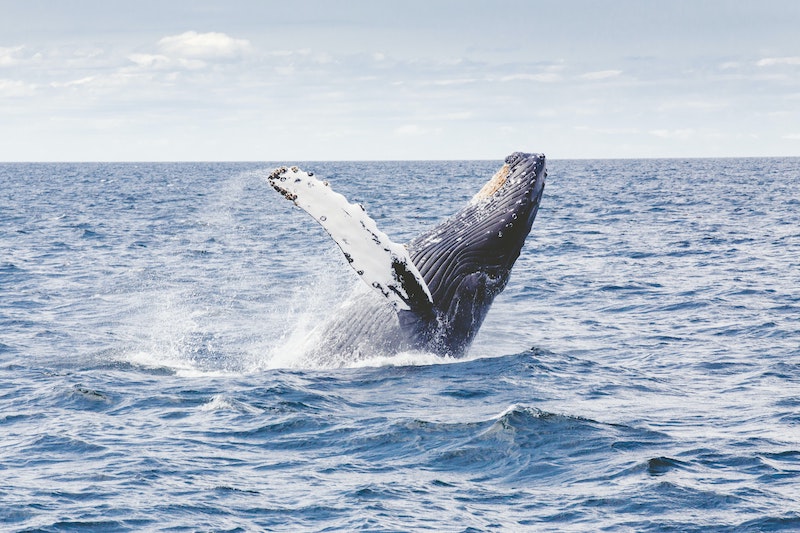 Beyond its great beach and hipster vibe, Mirissa is above all one of the few places in the world where you can observe blue whales.
There are many companies offering whale-watching tours all around Mirissa. The guides are usually very good and provide lots of explanations about the whales.
You have to go offshore to see these blue giants. The chances of seeing whales are usually very high. But as always with mother nature, things are unpredictable, and there is always a possibility of not seeing them.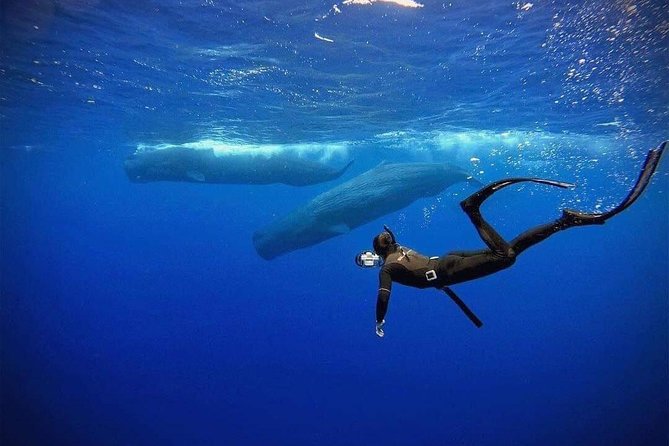 However, if you get a chance to see a whale in the wild, this is an unforgettable experience and one of the best things to see in Mirissa. Some tours even offer an opportunity to snorkel with Whales.
>> BOOK: WHALE WATCHING TOUR IN MIRISSA or SNORKELING WITH WHALES IN MIRISSA
---
5. ADMIRE THE SUNRISE AT PARROT ROCK
This big piece of rock that comes out of nowhere deserves a little morning walk. The day we went in the morning without many people was simply magical. The water was still calm, a few fishermen were out and the birds were singing. It was awesome!
Parrot Rock is located off Mirissa Beach. You can't miss it.
Location: here
---
6. HAVE A MASSAGE IN MIRISSA
There are many places that offer massage in the south of Sri Lanka. We tried a few, but we highly recommend Secret Root Spa & The Secret Guesthouse in Mirissa. They offer one of the most amazing spa experiences in the south of Sri Lanka. 

Location: here
Website: here
---
7. CHILL AT A CAFE IN MIRISSA
There are many hidden gems in terms of cafes in Mirissa. Here are our favorites:
THE SLOW – VEGAN RESTAURANT
Not only do they serve amazing coffee, The Slow also serves amazing vegan dishes. Sit by the beach on a bean bag and enjoy life in Mirissa! Make sure to check out this place, you won't regret it.
The Slow is also a great boutique hotel. If you are looking for places to stay in Mirissa, the Slow is a great choice with good value for money. Check it out here.
---
PETTI PETTI MIRISSA
Another super cute cafe/restaurant by the beach in Mirissa. Petti Petti even has a pool facing the sea. It's absolutely stunning and a great place to chill in Mirissa. (Website)
---
KUJA
For one of the best coffees in the area and healthy food head to Kuja—a great place located in Mirissa.
---
SHADY LANE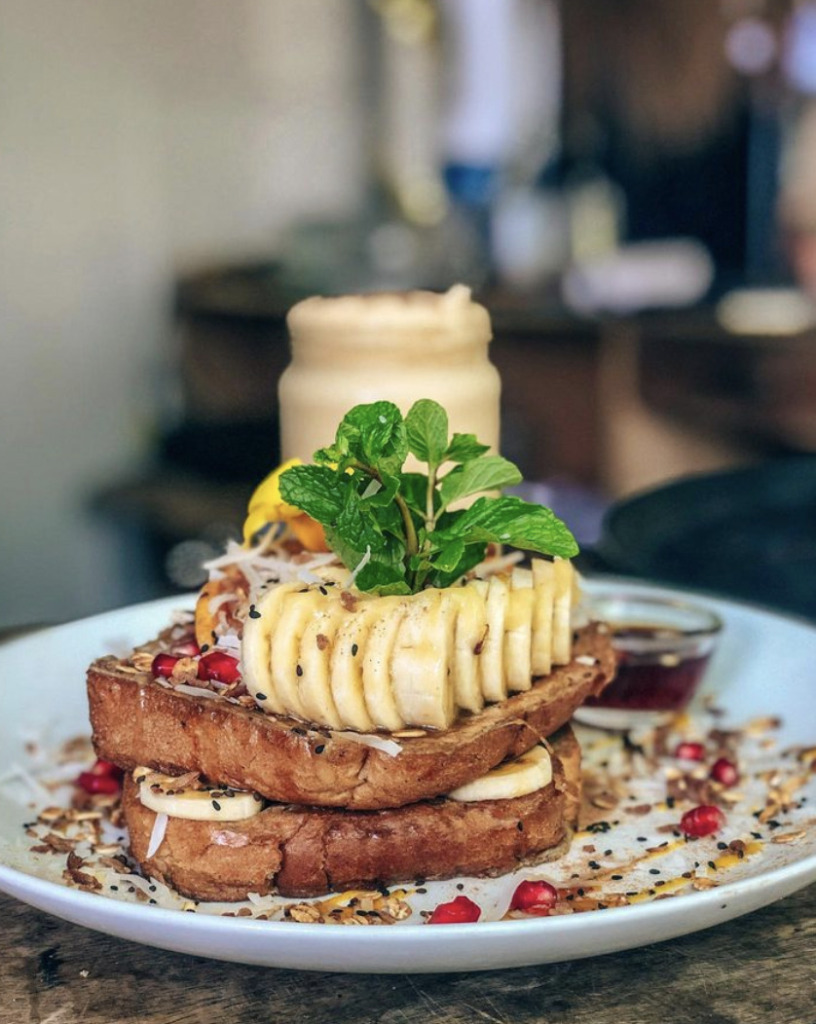 Shady Lane serves some of the best food and coffee in Mirissa and the location is really cute. For the digital nomads reading this blog, Shady Lane is also a great place to work. By the way, we made a list of the best places in the world for Digital Nomads here.
Location: here
Instagram: here
---
8. EAT SOME SEAFOOD ON THE BEACH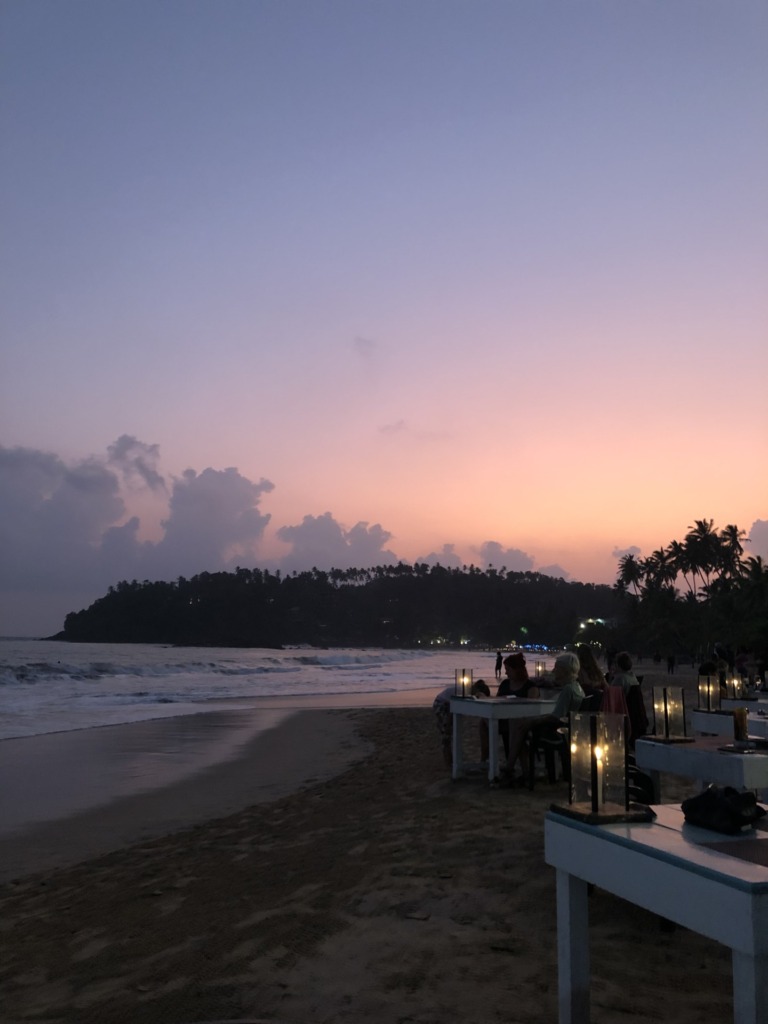 We love fresh seafood. And in the evening at Mirissa, the beach is transformed into an open-air row of restaurants serving some of the best seafood in the area. We decided to choose SALT RESTAURANT, and it was amazing!
Having a romantic candlelight dinner on the beach is one of the best things to do in Mirissa.
---
9. PARTY AT THE NEARBY DOCTOR'S HOUSE
Not far from Mirissa, enjoy a fun evening at Doctor's House. Go there on a Wednesday night or Saturday night for the best atmosphere in the south of Sri Lanka.
This place used to be a 200-year-old former Dutch Ayurvedic hospital transformed into a bar and restaurant. It's absolutely unique and rather huge!
Order a pizza and some Margaritas to enjoy a fun evening with live bands, DJ and so much more. Ask anyone for the best place to have a good time in Mirissa, and most likely Doctor's House will be their first answer!
---
10. SURF AT WELIGAMA BEACH NEXT TO MIRISSA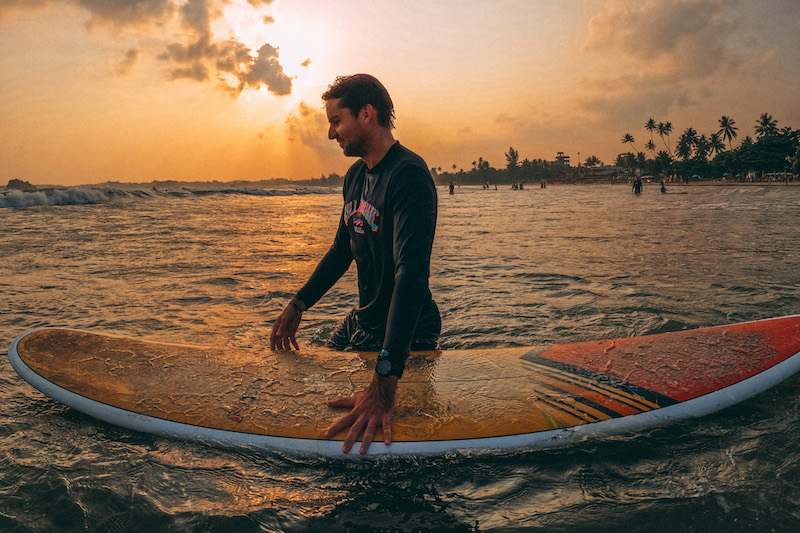 Weligama is a well-known beach for beginners and intermediate surfers. This beach break is actually beautiful and a great place to learn surfing. There are many surf camps around Weligama.
During our stay in the south, we actually decided to stay in Weligama. We chose Weligama not only for surfing but because there are many cafes around, great restaurants,s and co-working spaces such as the Outpost. We used to hang out there a lot as they serve amazing food and awesome cocktails at night on their rooftop.
Location: here
Weligama is one of our favorite places in Sri Lanka. Here we wrote the 10 best things do in Weligama.
---
11. SWIM WITH TURTLES AT THE NEARBY POLHENA BEACH
Polhena is one of our favorite places in the south of Sri Lanka. It's peaceful with lush vegetation and beautiful turquoise water. The sea is shallow with coral reefs to protect the bay. It is the ideal spot for a relaxed swim and the observation of underwater fauna such as turtles.
We join Oska, a passionate guide about turtles. We snorkeled together to watch turtles, stingrays, corals, and many other fishes. It was an amazing experience. Watching these giant turtles in the wild is one of the best things to see in the south of Sri Lanka.
To join Oska and watch beautiful turtles, check out this link. Here is the location of his place.
Polhena is just a few minute's drive from Mirissa. You can easily take a Tuk Tuk there.
---
12. GO ON A DAY TRIP TO GALLE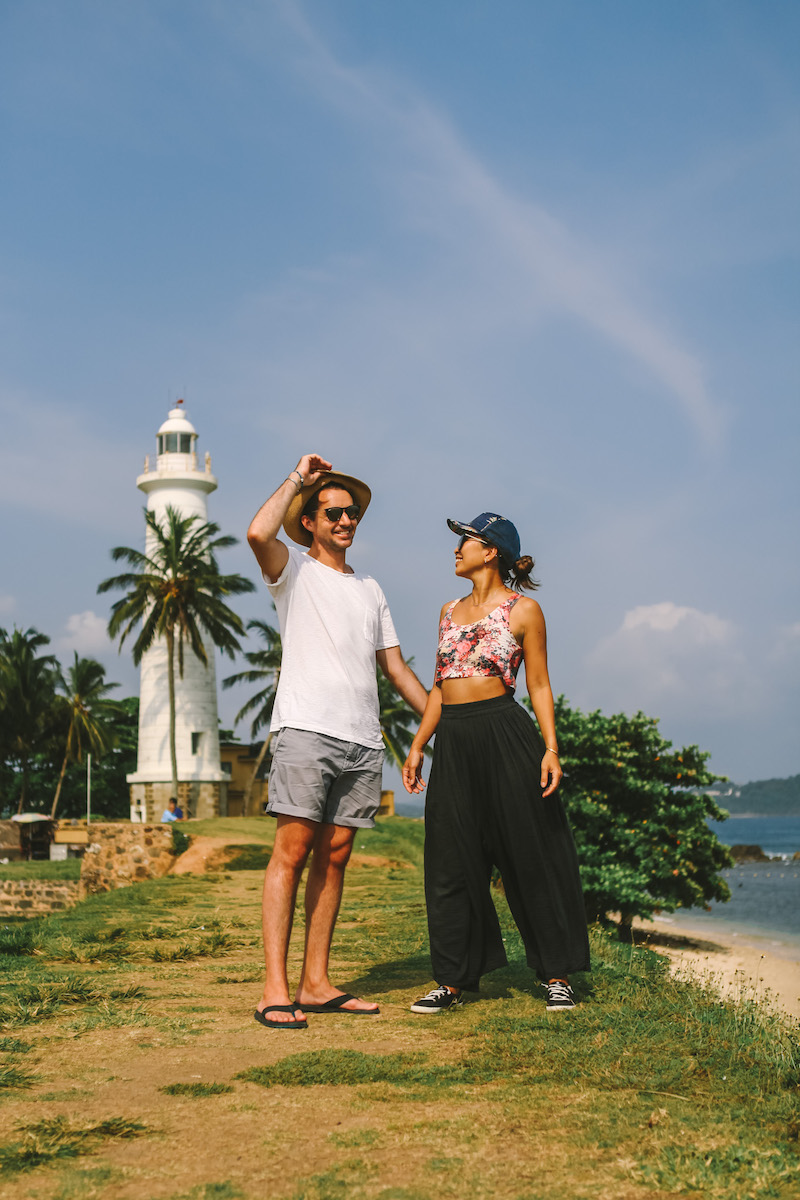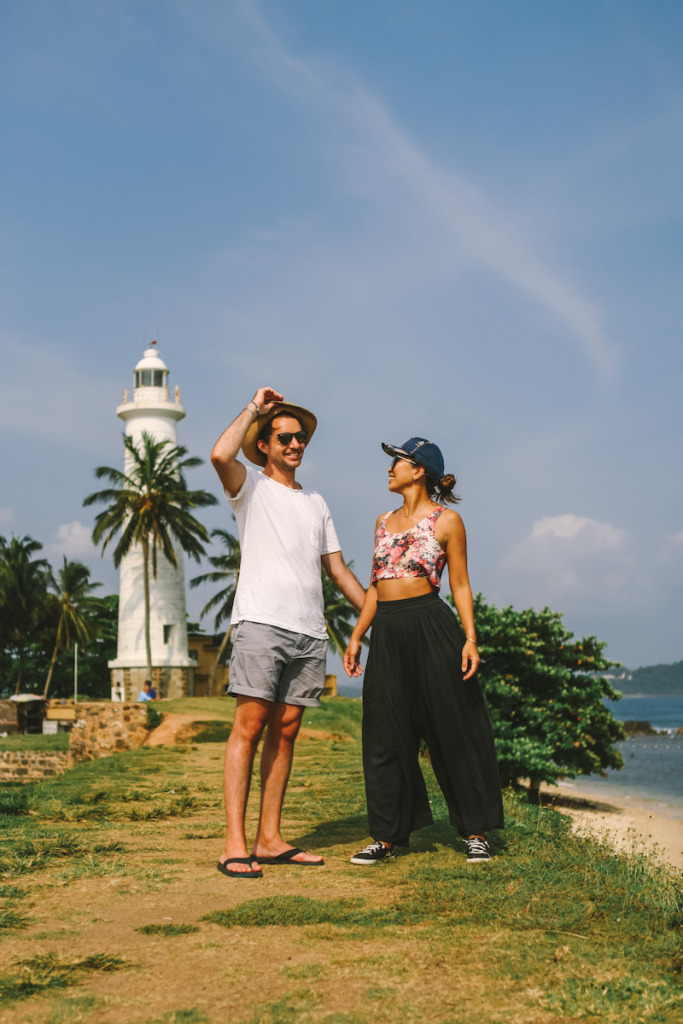 With its colonial style and its ramparts topped with bastions and a lighthouse, Galle contrasts with all the other cities in Sri Lanka: it was actually built by the Portuguese, the Dutch, and the English succeeding one another. Since 1988, it has been listed as a UNESCO World Heritage Site!
We absolutely loved our visit of Galle, full of contrasts, mixing European colonial style with Sri Lankan culture. Most of the main things to see in Galle, are located inside the Galle Fort, which is a part of the city surrounded by ramparts.
Start your exploration by walking around the pedestrian streets full of shops, restaurants, and trendy cafes. Making sure to check out the main street called Pedlar St.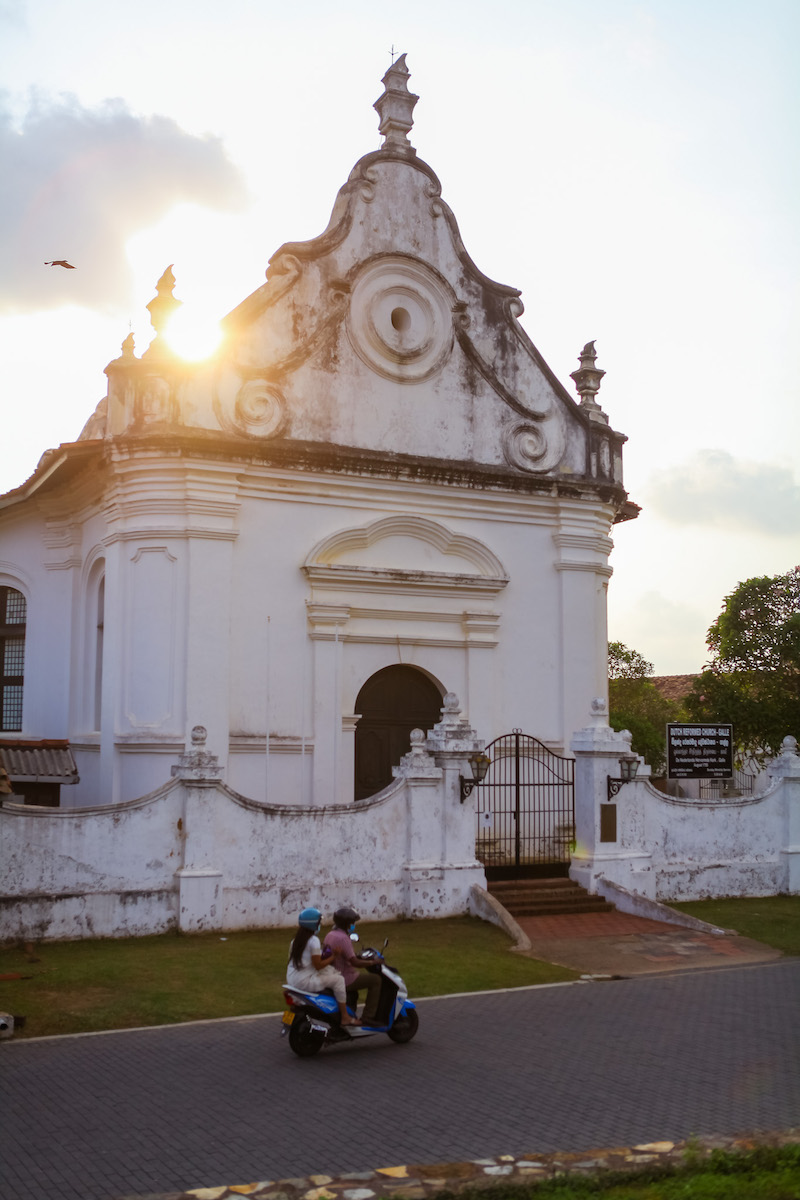 In this maze of alleys, you will encounter many surprises such as a Mosque transformed from an old Portuguese Church (Galle Fort – Meeran Jumma Masjid – location). You will see a beautiful Anglican church (All Saints Church – location), then a Protestant church (Groote Kerk – location), but also an old Dutch hospital converted to a shopping center (here), gardens of coconut and mango trees, and Dutch-style colonial mansions (18th century).
Before Sunset, make your way to the Ramparts. From there the view of the ocean is absolutely stunning. Check out the beautiful Lighthouse and the Pointe Utrecht bastion. From there, take a break and admire the beautiful sunset.
Location of Galle Fort: here
>>BOOK: GALLE DAY TRIP INCLUDING RIVER SAFARI AND STILT FISHERMEN!
READ: 15 INCREDIBLE THINGS TO SEE IN GALLE
---
13. IN MIRISSA EAT THE #1 ROTI IN SRI LANKA
You may not know yet what is a Roti, but this may well be one of your favorite dishes after a few days in Sri Lanka. And you are in luck as Mirissa hosts one of the best and most famous Roti shops in the country!
For that go to No. 1 Dewmini Roti Shop. Be prepared to wait a bit, as this place gets very crowded since their food is that amazing! The specificity of the No. 1 Dewmini Roti Shop is that they serve the traditional Roti, but also a more Western version with Avocado for example. We tried a few, and loved them all!
Location: here (make sure to save this place, you won't regret it!)
---
14. VISIT DONDRA LIGHTHOUSE, THE SOUTHERNMOST POINT OF SRI LANKA
Located near Mirissa, you can visit the beautiful colonial lighthouse at Dondra. It is actually the tallest lighthouse in Sri Lanka at 161 ft.
The lighthouse is located in the Southermost point of Sri Lanka (Dondra Head). It is not possible to visit the interior of the lighthouse, but the surrounding with a beautiful beach and palm trees all around is very scenic and worth a visit during your trip to Mirissa.
Location: here
---
BEST TIME TO VISIT MIRISSA
West/South-West monsoon: April to September
North/East monsoon (Arugam Bay): November to March
So ideally, the best is to visit the south coast from November to March. You will have mostly sunshine, great waves for surfing and all restaurants/hotels will be open during that time.
---
WHAT ELSE TO SEE IN THE SOUTH OF SRI LANKA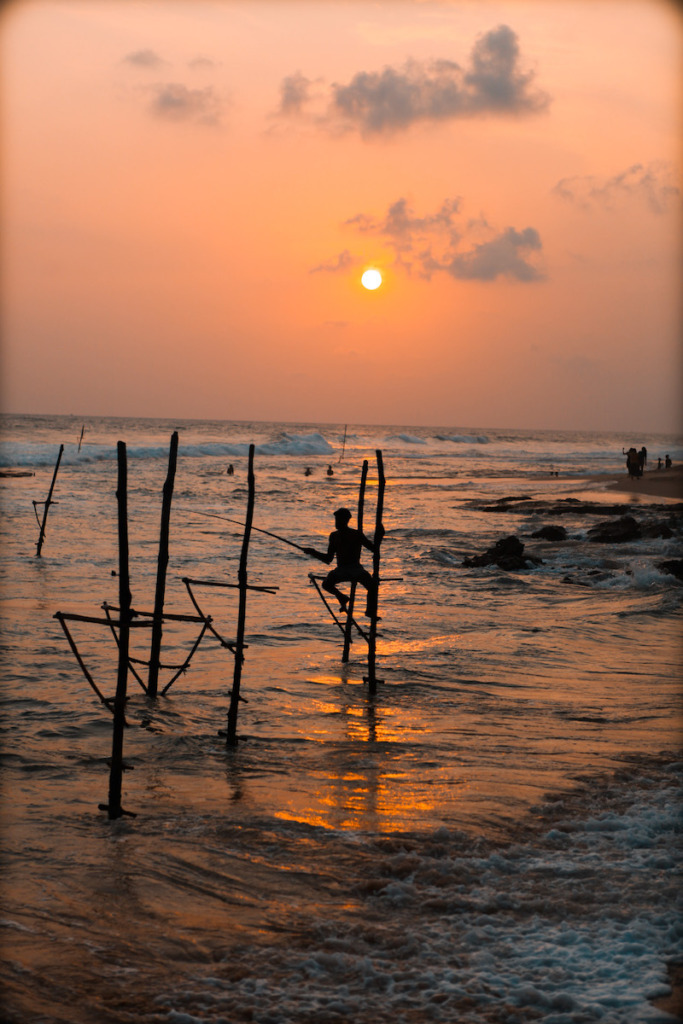 From Mirissa you can easily visit some of the best things to see in the south of Sri Lanka. There is actually a lot to cover.
Make sure to check out the stilt fishermen, visit the turtle hatchery, visit temples, go on a safari to see elephants in Udawalawe, or visit other wilder beaches such as Tangalle.
>> BOOK: DAY TRIP TO UDAWALAWE SAFARI
READ: 20 BEST THINGS TO SEE IN THE SOUTH OF SRI LANKA
---
WHERE TO STAY IN MIRISSA?
Villa Océane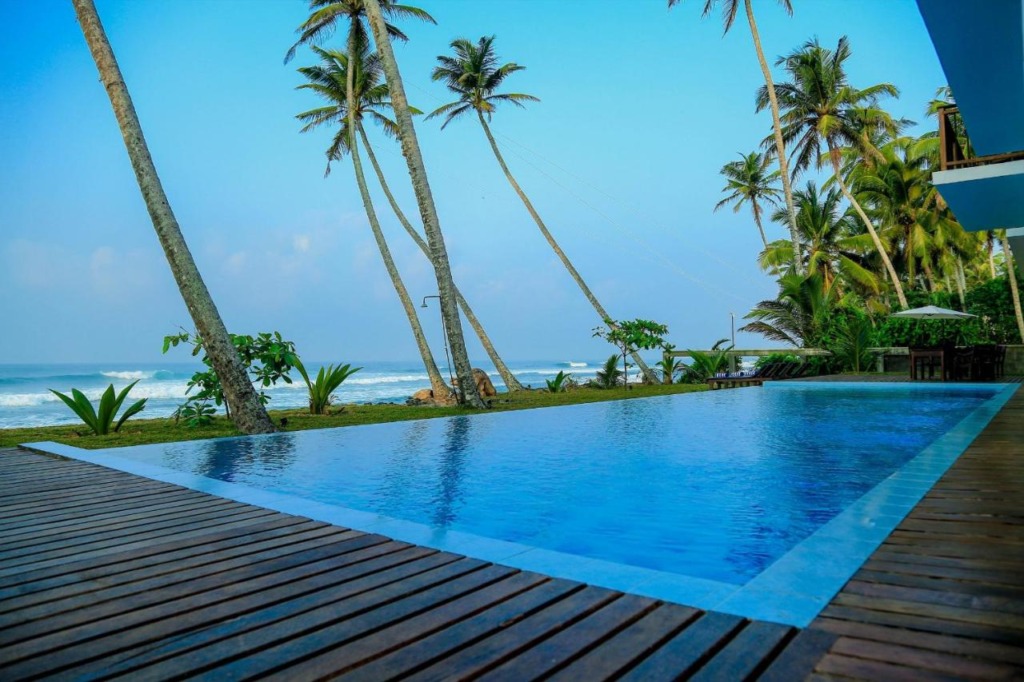 Fancy a bit of privacy during your stay in Mirissa. Then Villa Oceane will be perfect for you. It is one of the most stunning properties we've seen in the area.
>> BOOK HERE
---
Surf & Yoga Mirissa – Surf camp and Yoga retreat

Joining a Yoga and Surf retreat is one of the best things to do in the south of Sri Lanka. Surf & Yoga Mirissa offers great packages for your stay in Mirissa.
---
THE SLOW – VEGAN HOTEL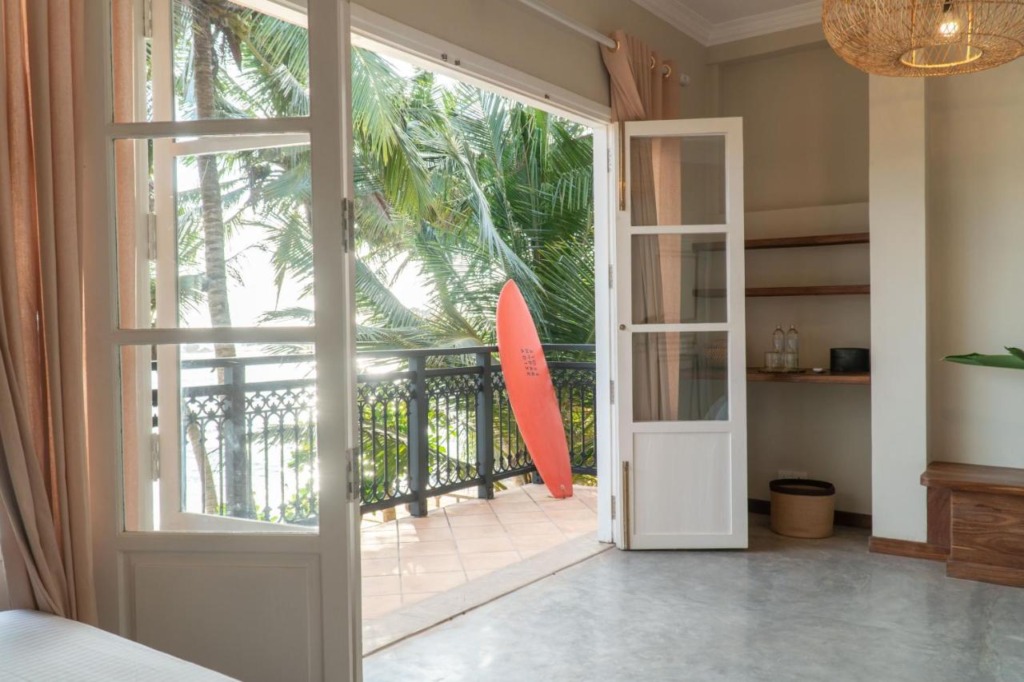 The Slow Vegan Hotel and Restaurant is our favorite place to chill in Mirissa. Everything is super cute and the service top notch. This hotel is the best value for money in the area.
>> BOOK NOW
---
HOW TO GET AROUND IN MIRISSA?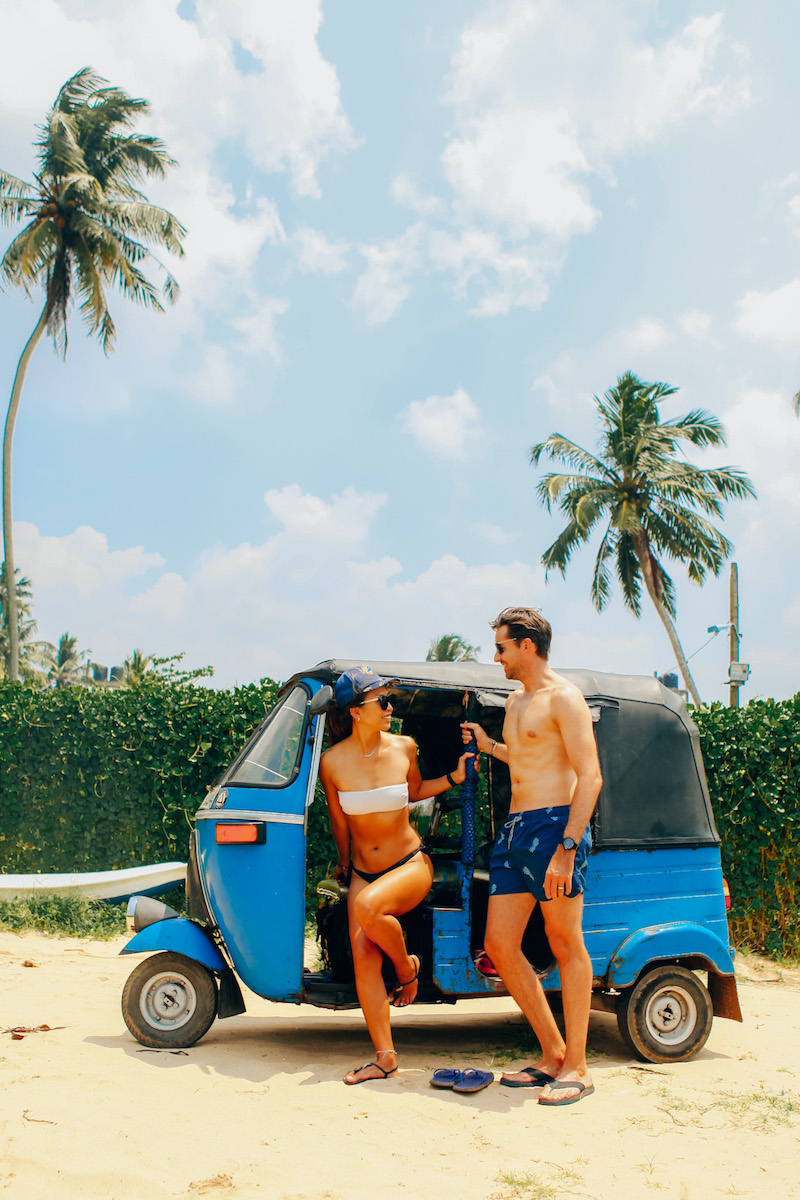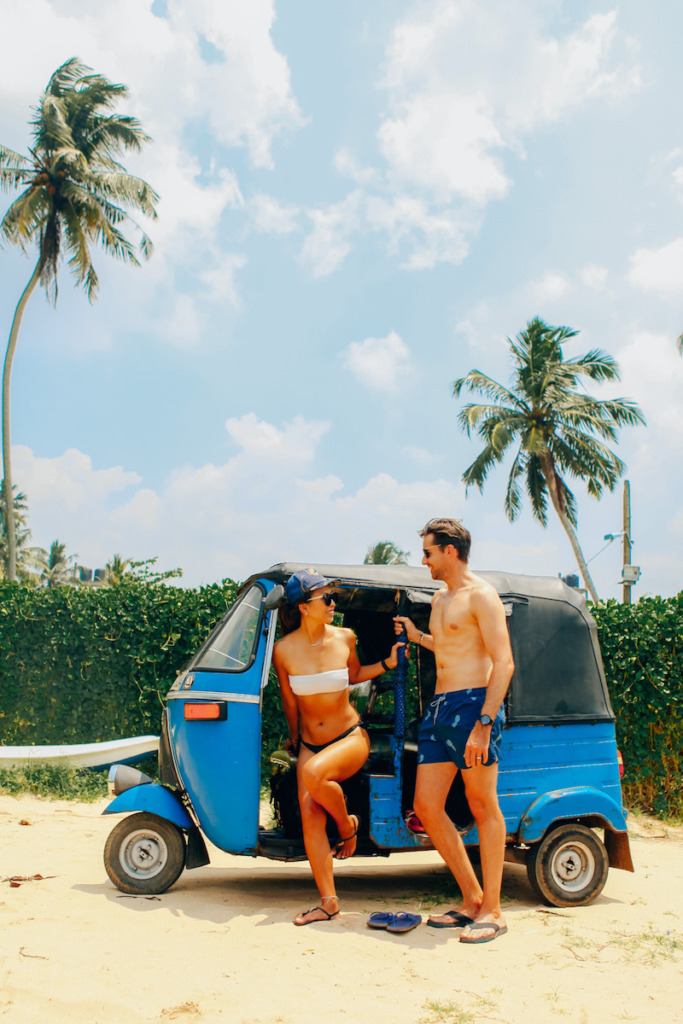 To visit Mirissa, the easiest is to get a Tuk Tuk or rent a scooter, which we did. It was super convenient and easy to get around the south of Sri Lanka.
For the more adventurous, you can even rent a Tuk Tuk. Some of our friends traveled through the entire country by Tuk Tuk. If you have a few months in front of you, this would be an amazing experience! You can rent your Tuk Tuk at multiple locations.
Check out this website for more information.
---
HOW LONG TO STAY IN MIRISSA?
Actually, it all depends on what you want to do and how long you travel to Sri Lanka. You can make Mirissa your base to travel to the south of Sri Lanka. Then we recommend 3-4 nights at least.
However, you can easily spend much more, if you like surfing or if you intend to do some work there as Digital Nomads.
---
IN CONCLUSION ABOUT THE BEST THINGS TO DO IN MIRISSA, SRI LANKA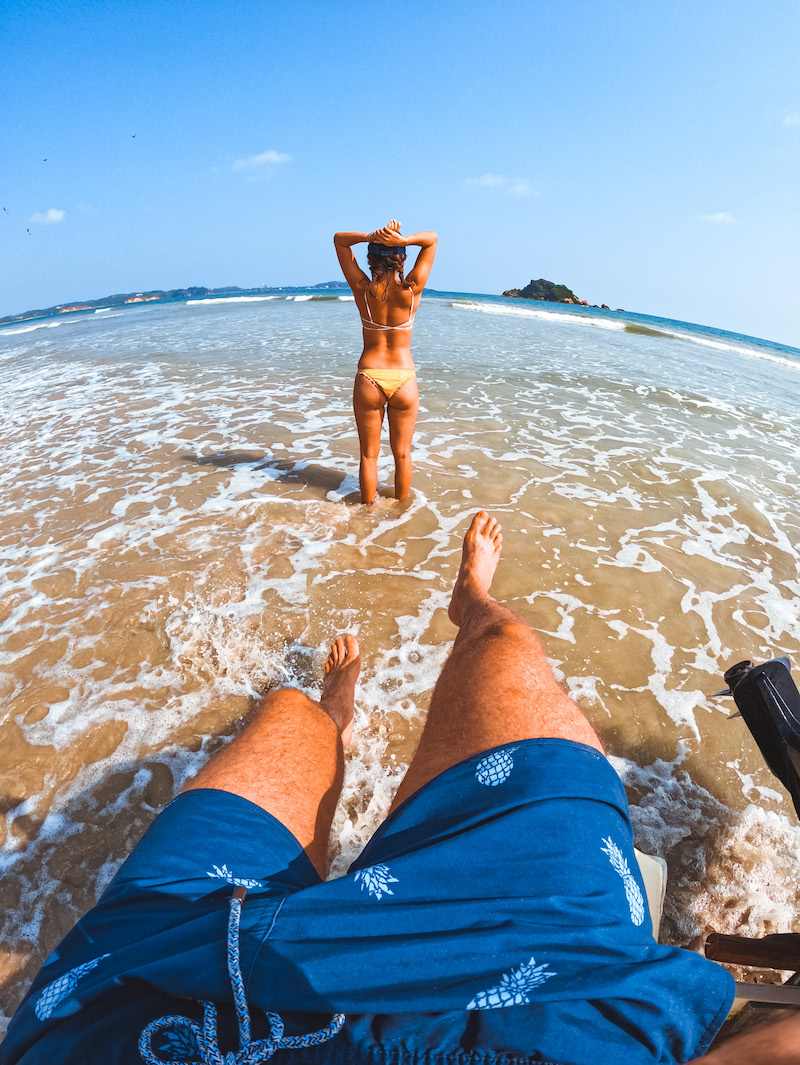 We hope that this post was useful to prepare your trip to Mirissa or to the south of Sri Lanka. Sri Lanka is one of our favorite countries in Asia. We could talk about it for hours. You can check more posts about Sri Lanka here. Also feel free to reach out to us should you have any questions.
Enjoy your trip to this wonderful country!
---
Related Posts
20 BEST THINGS TO SEE IN THE SOUTH OF SRI LANKA
20 AWESOME THINGS TO SEE IN ELLA
10 BEST THINGS TO DO IN WELIGAMA
FULL GUIDE FOR VISITING THE NINE ARCHES BRIDGE IN ELLA
ELLA-KANDY, THE MOST EPIC TRAIN RIDE IN SRI LANKA
10 AWESOME THINGS TO SEE IN KANDY
15 INCREDIBLE THINGS TO SEE IN GALLE
FULL GUIDE FOR VISITING UDAWALAWE
A VISIT THE BEAUTIFUL TEA PLANTATION AT LIPTON'S SEAT NEAR ELLA