The cliffs of Los Gigantes are one of the most spectacular landscapes in Tenerife. Located on the west coast of the island, Los Gigantes rises majestically from the sea in the form of vertical rock walls which, in some places, reach 600 meters in height.
As far as the eye can see, this natural wonder offers an unforgettable panoramic view over a large part of the coastline.
"Los Gigantes are one of the most spectacular landscapes in Tenerife"
In fact, Los Gigantes in Tenerife extends from the port of Los Gigantes to Punta de Teno, at the western end of the island. There are many ways in which you can admire this stunning landscape.
READ: 25 BEST THINGS TO SEE IN TENERIFE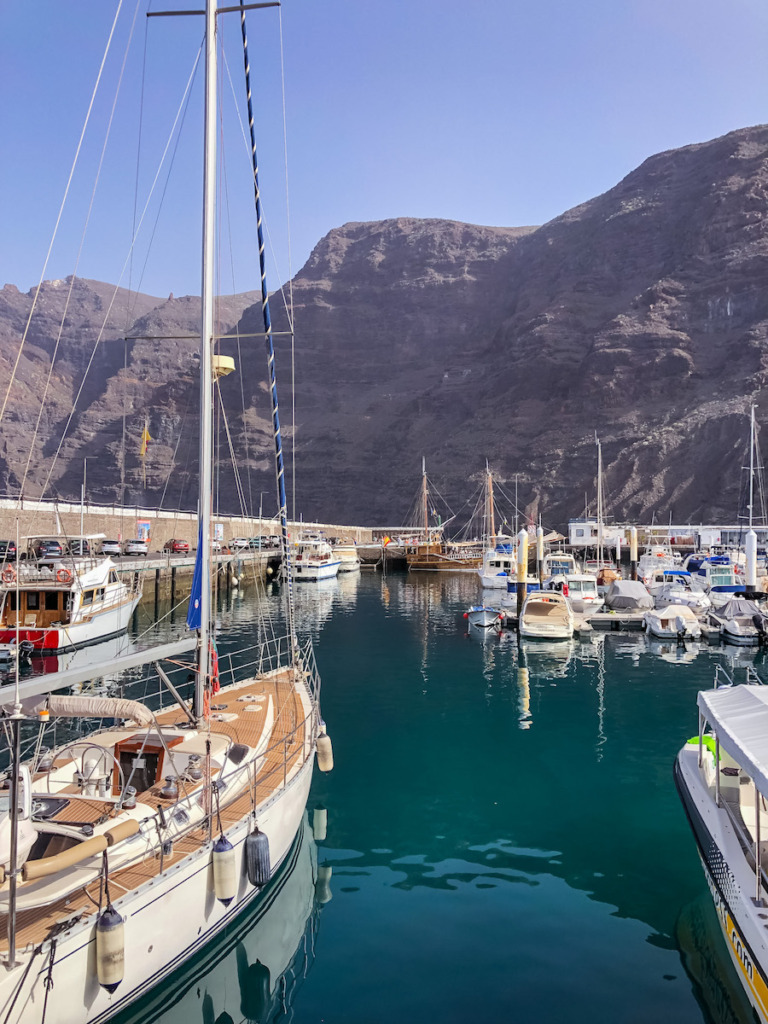 The Guanches, ancient aboriginal inhabitants of the Canary islands, considered Los Gigantes a sacred area known as "Muralla del Infierno" or "Muralla del Diablo". For them, the rock formation represented the end of the world.
In this post we explain all you need to know for your visit of Los Gigantes in Tenerife.
Enjoy your trip!
---
How to get to Los Gigantes?
The fastest route to get to Los Gigantes from anywhere in Tenerife South is the TF-1 motorway. On this highway, towards Guía de Isora, take the first exit towards Vera de Erques, then at the roundabout take the third exit towards TF-46. At the next roundabout, take the TF-47 towards Alcala, and follow this road until Los Gigantes.
Renting a car is the easiest way to explore the island. To get the cheaper rate we used Rentalcars.com. Check it out here for the best deals.
However, if you do not like to drive in Tenerife, you can hire a driver for the day. Many taxi drivers offer day trip in Tenerife. You can customize your trip for the day. Book here.
So what are the best places to see in Los Gigantes?
READ: BEST TIME TO VISIT TENERIFE
---
Best things to see in Los Gigantes?
1. The Archipenque viewpoint
For those not too keen on visiting Los Gigantes by boat, the Archipenque viewpoint is perhaps the best way to admire those huge cliffs. The structure is part of the island network of Miradors (viewpoints) and offers a spectacular panoramic view, not only of the cliffs of Los Gigantes, but also of the town, its marina, the lighthouse of Punta de Teno and even of the island of La Gomera.
Located next to the main road between Tamaimo and Puerto de Santiago, this viewpoint is easy to find. Although there is no bus stop, it has parking and an information panel that will ensure that you do not miss any of the panoramic views.
This viewpoint also has a small bar-restaurant, where you can enjoy traditional Canarian cuisine, as well as a nice souvenir shop. Either way, the best thing is the view.
Location: here
---
2. Punta de Teno viewpoint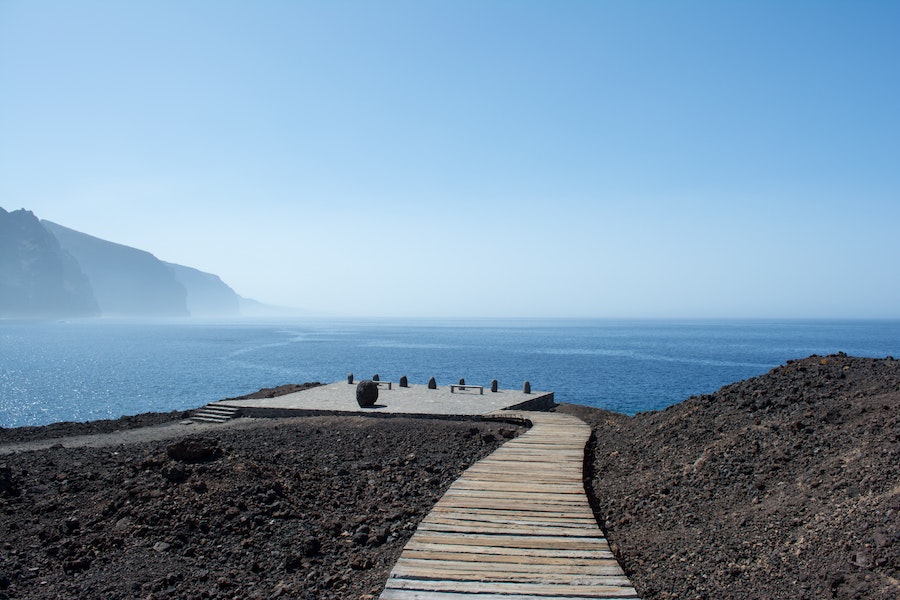 At the northwest end of the island of Tenerife is Punta de Teno. This strip of land is at the end of the cliffs of Los Gigantes, but it is also another magnificent viewpoint.
In the heart of the Teno Rural Park, you can also see the Punta de Teno lighthouse, as well as different viewpoints that offer a different panoramic view of the surroundings of Los Gigantes.
The Punta de Teno lighthouse is probably the most iconic of the island's seven lighthouses, and the rocky path that leads to it offers picture-perfect scenery.
Anyway, Punta de Teno is a small paradise which, due to its difficult access, is not known to many people and is therefore little visited. Thanks to this isolation, the nature remained untouched there. Punta de Teno is a protected area and therefore access by road is prohibited from 10 a.m. to 7 p.m. in winter and from 9 a.m. to 8 p.m. in summer.
Location: here
---
3. The beach of Los Gigantes
The best beach in Los Gigantes is Los Guíos. We genuinely fell in love with this place. The beach is literally surrounded by huge cliffs.
The best way to enjoy this cove of black sand and calm waters is to go there on foot. Once there, its 180 meters long is enough to contemplate incredible views of the cliffs surrounded by all kinds of services and activities.
Los Guíos is one the best beaches in Tenerife. We listed the 10 BEST BEACHES IN TENERIFE HERE.
Location: here
---
4. Natural pools of Los Gigantes at Puerto Santiago
As if the beach of Los Gigantes was not enough, Los Gigantes offers another amazing place to swim. In Puerto Santiago there is a beautiful natural swimming pool. This place is usually perfect for swimming, however there could be strong waves crushing against the rock. So keep your children safe during your visit.
Location: here
---
5. Wander around the marina
If you drive to Los Gigantes by car, then the best place to park is around the Marina (location). The parking is not free, but only cost us a few euros for a half day. We felt that it was reasonable.
We parked all the way at the end of the Marina. It was perfect as we could observe beautiful boats, with the town and the huge cliffs in the background. There are also many restaurants, so if you want to eat some great seafood, Los Gigantes marina would be a great spot.
---
6. Go on a boat tour to watch dolphins and whales
Visiting Los Gigantes by boat is one of the most popular attractions in Tenerife. This experience takes you to a visit of the surrounding cliffs of Los Gigantes and it allows the observation of a multitude of animals such as whales and dolphins.
As this attraction is rather popular, booking in advance is required. You can do so here.
---
7. Kayaking or Stand-up paddling at Los Gigantes
Adventure sports are growing in popularity and the cliffs of Los Gigantes provide the perfect backdrop. Jet skiing, paddle surfing and, of course, kayaking in Los Gigantes are some of the activities on offer for those looking to experience this natural wonder in a different way. You can rent kayaks and SUPs at Playa Los Guíos.
---
8. Discover scuba diving and snorkeling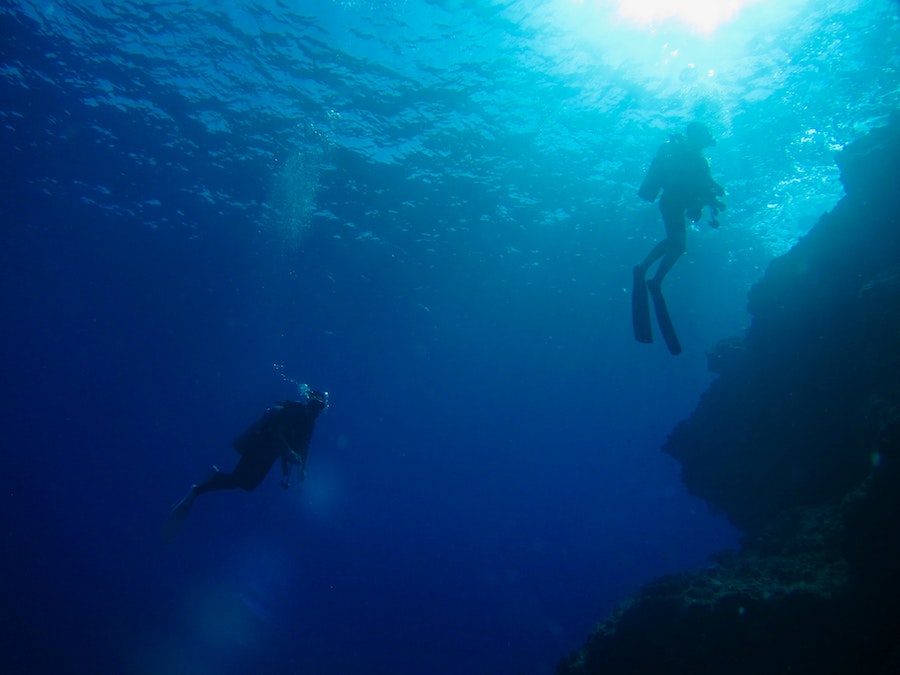 Contemplating the seabed of Los Gigantes is another great attractions. Many people take the opportunity to go scuba diving and snorkeling. If you are interested in diving while in Los Gigantes, check out this website for more information.
---
9. Hiking in Los Gigantes is another great activity
There are many wonderful hiking routes around Los Gigantes.
Hiking route from Masca
If you don't know yet about Masca, we invite you to read this post. Masca is one of the most incredible place to visit in Tenerife. From there you can hike through a ravine all the way to the coast. From there you can take a boat to head back to Los Gigantes.
This three-hour walk will also give you a good overview of the amazing cliffs of Los Gigantes.
Hiking route from Puerto de Santiago
From Puerto de Santiago, there is a very difficult path that goes in the direction of Los Gigantes along the cliffs. This is a route for more experienced hikers, as the path narrows in certain areas, especially around Barranco Seco. The trip takes seven hours.
READ: MASCA, THE MOST REMOTE VILLAGE IN TENERIFE
---
10. Carnival of Los Gigantes
Any time is a good time to visit the cliffs of Los Gigantes. However, it is an added advantage to do it during the famous Carnival. For four days (a week after Santa Cruz and Puerto de la Cruz' celebrations), the town of Los Gigantes dresses up to party for Carnival. Usually it happens during the month of February.
---
Where to stay in Los Gigantes?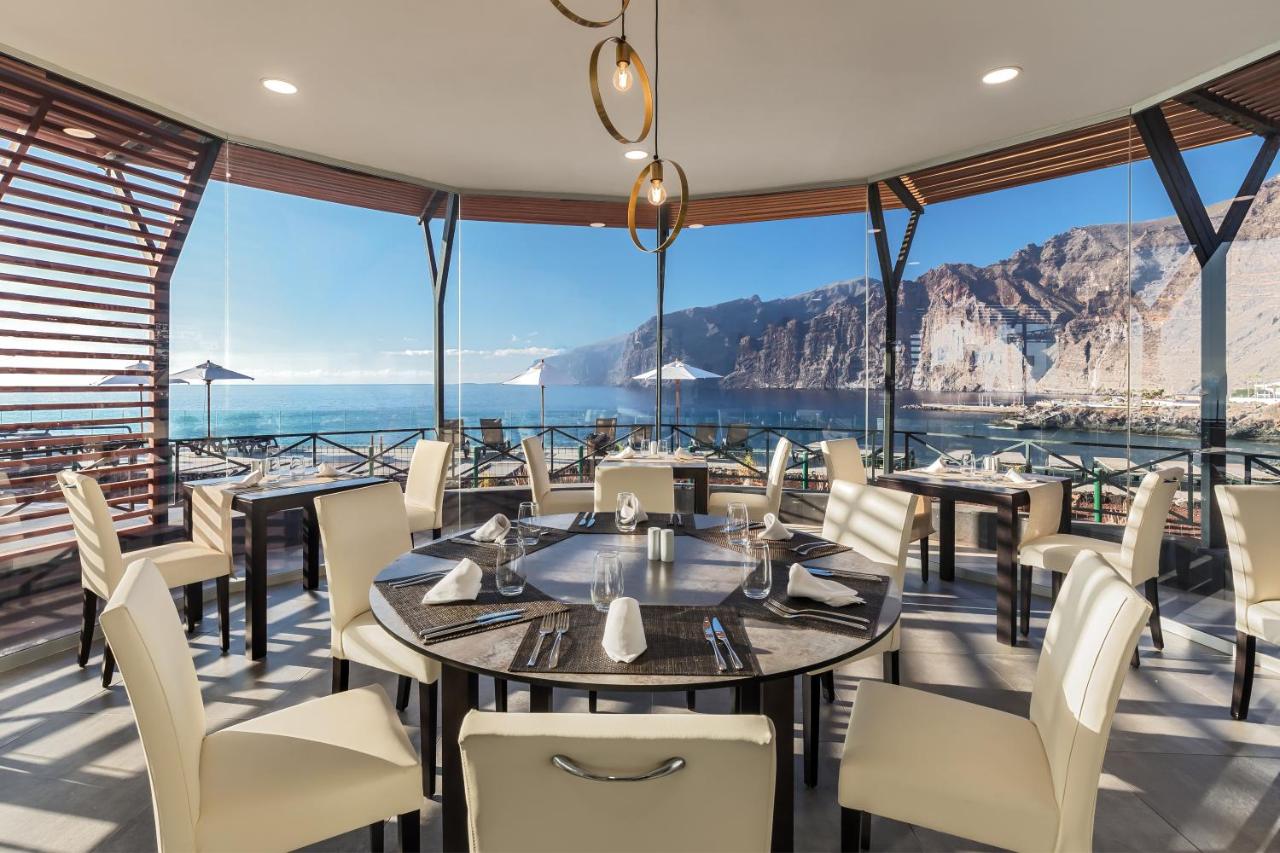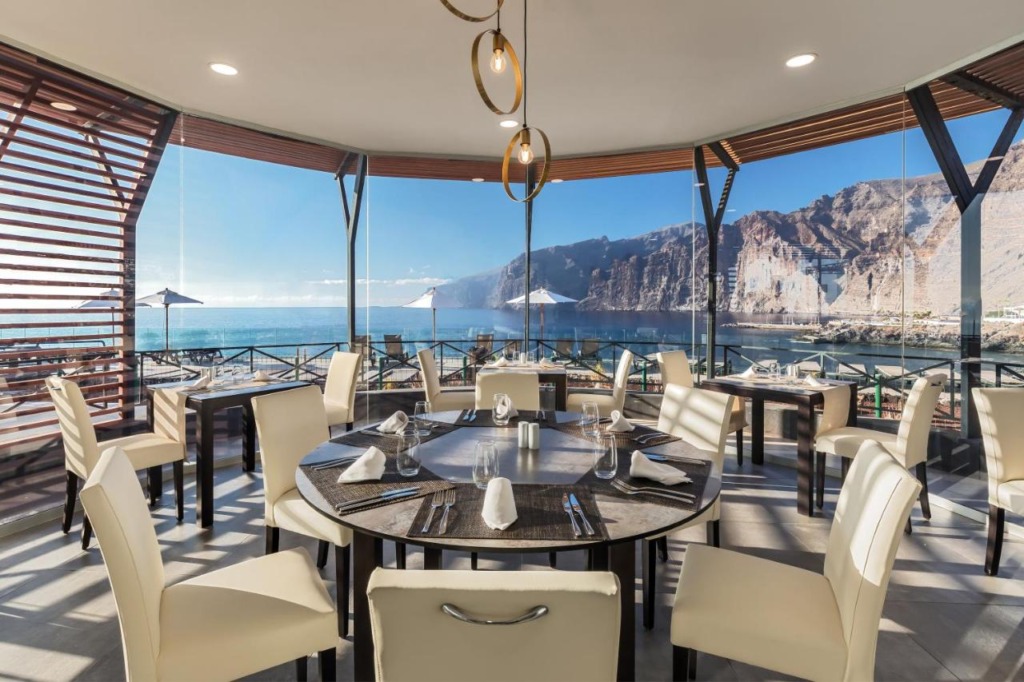 The town of Los Gigantes offers charming accommodation around the marina or on top of the cliffs with stunning views
Our Recommended Hotels:
$$$ – Klayman Diamond Aparthotel
$$ – Barceló Santiago
$$ – Ona el Marqués
---
In conclusion about Los Gigantes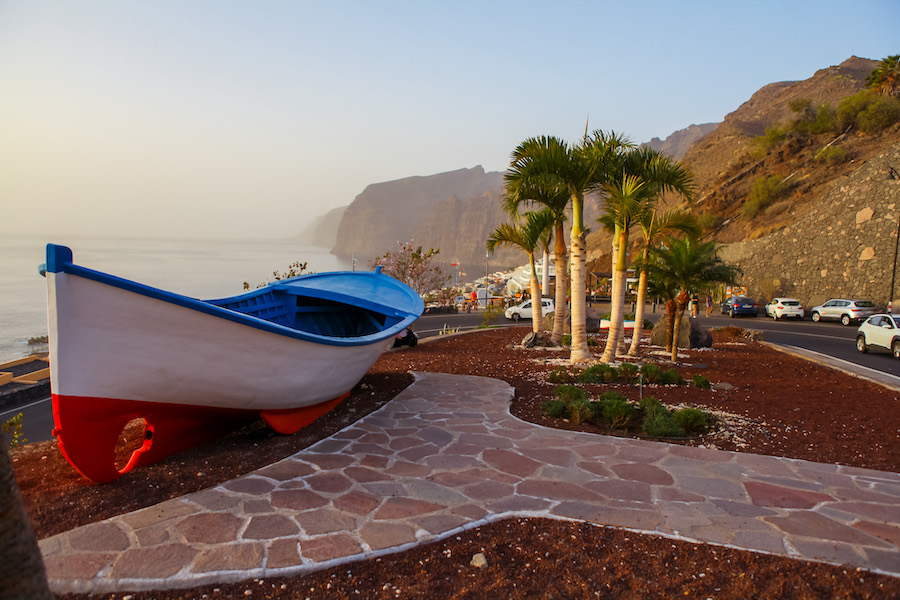 The cliffs of Los Gigantes are certainly one of the most spectacular landscapes in Tenerife. Los Gigantes rises majestically from the sea in the form of vertical rock walls which, in some places, reach 600 meters in height. Just stunning!
We also enjoyed spending a day at the beautiful Playa de los Guios and going kayaking. Of course finishing with the viewpoint of Mirador Archipenque at sunset will make you fall in love with Los Gigantes even more.
Without a doubt, Los Gigantes is a must-see in Tenerife.
For more information on the best things to do and see in Tenerife, check out this post: 25 AWESOME THINGS TO DO AND SEE IN TENERIFE
Tenerife is a great destination to travel to. No wonder, why it is one of the most popular islands in the Canary!
If you have any question about Tenerife or Los Gigantes, feel free to leave a comment below.
All our posts about the Canary Islands can be found here.
HAPPY TRAVELS!
---
Related Posts
BEST THINGS TO SEE IN TENERIFE
AWESOME THINGS TO DO IN PUERTO DE LA CRUZ, TENERIFE
DISCOVER MASCA, THE MOST REMOTE VILLAGE IN TENERIFE
FULL GUIDE TO HIKE AT MOUNT TEIDE
EXPLORE SAN CRISTÓBAL DE LA LAGUNA IN TENERIFE
COSTA ADEJE, ONE OF THE BEST PLACES TO STAY IN TENERIFE
GARACHICO, ONE OF THE PRETTIEST TOWNS IN TENERIFE
TOP 8 REASONS WHY YOU SHOULD VISIT TENERIFE