Are you thinking about visiting Tenerife, but you are not sure if it is worth it? Here are the top 8 reasons why you should!
Tenerife is one of the most visited island in the Canary Archipelago and for good reasons. This charming island has an incredible variety of landscapes and activities to do.
For some reasons when people think of the Canary Islands, they may think of a destination for elderly mostly. However, after spending almost 3 months traveling through the Canary Islands, we can absolutely tell you that the Canary Islands are so rich and attracts tones of young people as well.
READ: FULL GUIDE FOR VISITING THE CANARY ISLANDS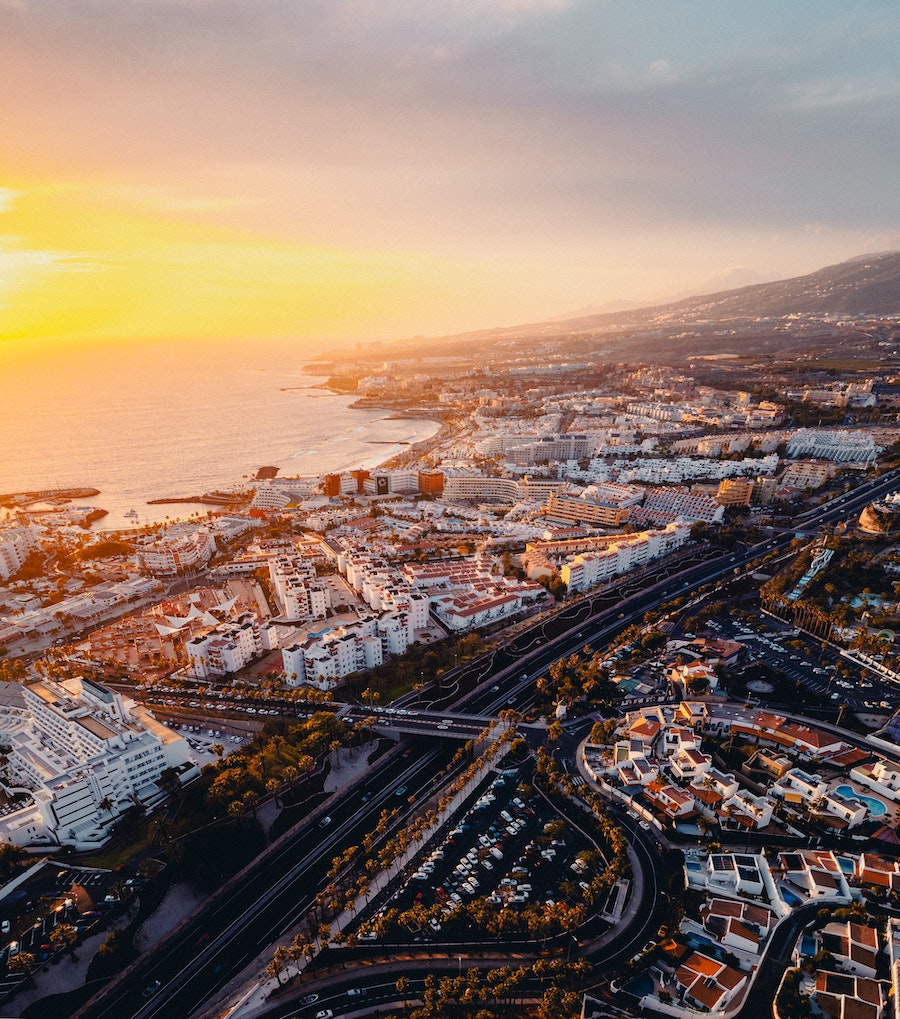 Here is the top 8 reasons why you should visit Tenerife in your next holiday:
---
REASON 1: GOOD WEATHER ALL YEAR ROUND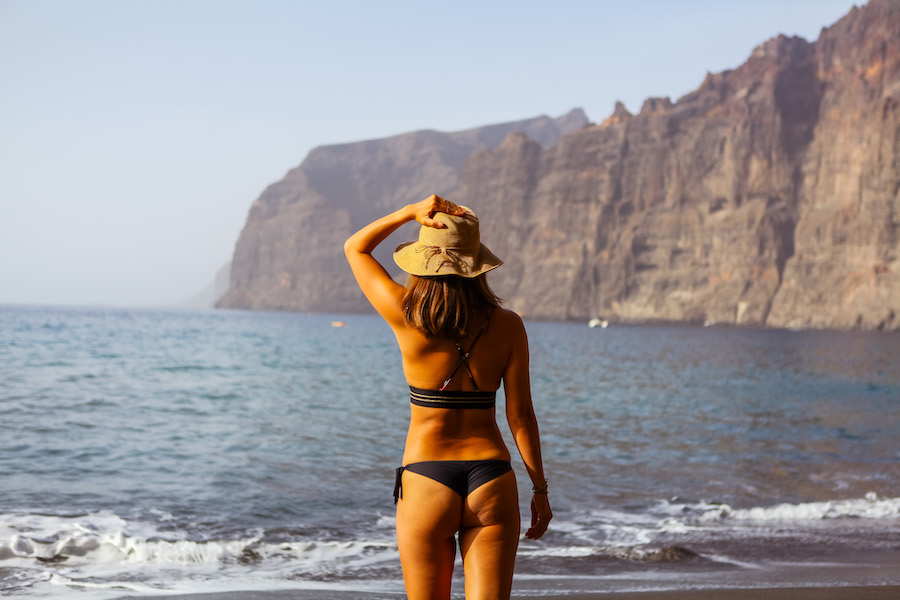 Tenerife, also called "the island of eternal spring" has an ideal climate all year round with mild temperatures and sun that shines in all seasons. When everyone else is freezing in Europe during winter, you can be swimming in some of the best beaches in Europe!
READ: 10 AWESOME BEACHES IN TENERIFE
---
REASON 2: TENERIFE IS A DIVERSE ISLAND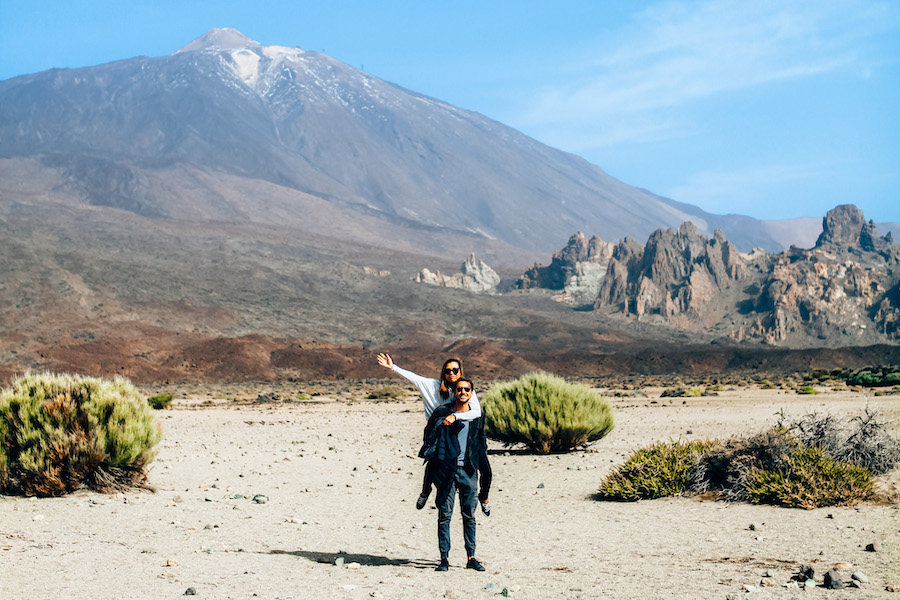 Whether you like the beach, the city or the mountains, there is something for everyone. Tenerife is full of possibilities and there is something for everyone.
Among other things, you can sunbathe on incredible beaches, swim with turtles, hike in volcanic landscapes, see huge forests, deserted canyons, go shopping in Santa Cruz or take a walk in the must-see historic center (a UNESCO World Heritage Site) of La Laguna.
READ: BEST THINGS TO SEE IN LA LAGUNA
---
REASON 3: VISIT TENERIFE FOR ITS OUTDOOR ACTIVITIES
Tenerife is an island that offers an incredible variety of activities: surfing, kitesurfing, windsurfing, paragliding, scuba diving, cycling, golf, climbing etc.
Tenerife also has many trails for hikers. Among the most beautiful hikes, impossible to escape the ascent of the Mount Teide (the highest mountain in Spain with 3,718 meters above sea level). Another majestic hike, is the descent into the gorges of Masca or the walks in the laurel forest of Anaga.
To play golf head to Costa Adeje, there is one of the best golf course on the island (website).
If you like sports, Tenerife is paradise!
READ: BEST TIME TO VISIT TENERIFE
---
REASON 4: ENJOY THE DELICIOUS CUISINE IN TENERIFE
The typical Canarian gastronomy is also a good reason to come to Tenerife. A great classic from the Canary Islands, are the papas arrugadas served with a mojo sauce (sauce made from peppers and chili peppers). These small potatoes cooked in very salty water can be eaten at any time of the day.
As for drinks, try a barraquito, it is a coffee to which condensed milk and coffee liqueur are added. It's very sweet, but impossible to resist!
For some of the best restaurants on the island head to Puerto de la Cruz.
READ: 25 BEST THINGS TO SEE IN PUERTO DE LA CRUZ
---
REASON 5: CHECK OUT AWESOME BEACHES IN TENERIFE
The beaches of Tenerife are one of the main tourist attractions on the island. And for good reason! The island offers a variety of more than 40 beaches on a coastline of almost 400 km.
There are many types of beaches in Tenerife, from golden sand to black volcanic sand to stone beaches. The southern part, in particular, is very popular for its beautiful beaches overlooking the deep blue Atlantic Ocean. Every year, thousands of locals and tourists take advantage of the sunny weather of the Canary Islands to sunbath and to take a dip in the sea.
READ: TOP 10 BEACHES IN TENERIFE
---
REASON 6: THERE ARE SO MANY FESTIVALS THROUGHOUT THE YEAR IN TENERIFE
Here are some main events in Tenerife:
February-March, Santa Cruz de Tenerife carnival. It is as famous and lively as the carnival of Rio in Brazil. More info here.
At the end of May, Corpus Christi Carpet in La Orotava and La Laguna The celebration of the Eucharist, the Corpus in La Orotava and La Laguna allows you to attend many cultural activities. Do not miss the making of carpets of flowers, salt, heather and volcanic sand of a hundred colors from the Teide National Park.
June, Canary Islands Music Festival (several venues) A ​​large and famous classical music festival.
August 15, Feast of the Virgen de la Candeleria A gigantic procession takes the direction of the Basilica of La Candeleira, located in the municipality of Candeleria on the island of Tenerife.
September, Sabandeño Festival (La Laguna) Many local and international groups perform at this folk music festival.
November, the Fiesta de San Andrés (The Feast of Saint Andrew) On the night of November 29 to 30, the faithful make a nocturnal procession. The next day there are many activities including the traditional "correr las tablas" (plank race) which consists of descending the slopes of a hill on greased planks in Icod de los Vinos.
---
REASON 7: TENERIFE HAS A LIVELY ATMOSPHERE AT NIGHT
If you want to relax, Tenerife is the ideal destination! There is a relaxed atmosphere everywhere on the island.
However when the nightlife begins it is entirely another story! Playa de Las Americas is one of the top places to party all night long, but you can spend evenings with an equally hectic and slightly more typical atmosphere in Puerto de la Cruz and Santa Cruz.
READ: 25 BEST THINGS TO SEE AND DO IN TENERIFE
---
REASON 8: VISIT TENERIFE FOR ITS CHARMING VILLAGES
Tenerife is full of quaint little towns and villages. San Cristobal de la Laguna, the former capital of Tenerife is one of the prettiest places in Tenerife. What makes the charm of this city are the many old houses with typical Canarian architecture. You will simply love walking through the colorful alleys! (READ: 10 BEST THINGS TO SEE IN LA LAGUNA)
The small village of Masca in Tenerife, is another best things to see on the island. With its mystical mist and white houses nestled in the middle of the mountain, the small village of Masca looks like Machu Picchu.
The first time you will see Masca, you may sincerely wonders how is it possible that such a place has survived for centuries. Going back even further in time, you may also wonder how and why the village has been built in such a remote area literally hidden in the mountain.
READ: WHAT TO SEE IN MASCA?
---
All our posts about Tenerife
BEST THINGS to see in Tenerife: here
25 BEST THINGS to see in Puerto de la Cruz: here
MOUNT TEIDE, your full guide: here
MASCA, the most remote village in Tenerife: here
SAN CRISTÓBAL DE LA LAGUNA in Tenerife: here
TOP 10 HOTELS in Tenerife: here
LOS GIGANTES, most impressive landscape in Tenerife: here
COSTA ADEJE, one of the best places to stay in Tenerife: here
GARACHICO, one of the prettiest towns in Tenerife: here
BEST PLACES TO STAY in Tenerife: here
BEST TIME to visit Tenerife: here
10 BEST BEACHES in Tenerife: here
FULL GUIDE FOR VISITING the Canary Islands: here