WHAT TO SEE IN OTARU? IS IT WORTH VISITING OTARU? WHICH SEASON IS THE BEST TO VISIT OTARU?
Otaru is a small port city located near Sapporo on the island of Hokkaido in Japan. Visiting Otaru is one of the best things to see during a trip to Hokkaido.
Famous for its canal and its preserved brick warehouses, Otaru attracts many visitors whole year round.
What to see in Otaru? During your visit you can see historical streets (such as Sakaimachi and Nichigin-dori), walk along the scenic canal and take a boat trip. You can also discover Otaru's craftsmanship famous for their glass work especially. The region is also renowned for its Japanese sake, which you can discover at Tanaka Sake Brewery.
BOOK: Full private day tour of Otaru
In Otaru, you will feel more in Europe or North America than in Japan. There are many imposing buildings directly inspired from America's architecture. The canal even feels a bit like Venetia in Italy with its small boats navigating it. Otaru is really unique in Japan. There is a lot to see in Otaru which we invite you to discover in this post.
Traditional Japan, as we conceive it with its Buddhist temples and miniature gardens, is not really part of the Otaru's identity. Recently built (at the end of the 19th century), it bears the marks of Western financial and industrial expansion.
For those who wish to extend the visit over a whole day, Mount Tenguyama, accessible by cable car southwest of the main station, offers a pretty natural spectacle over the harbor and the bay. T
Check out some beautiful impressions of Otaru:
---
A BIT OF HISTORY ABOUT OTARU
Located on Ishikari Bay on the west coast of Hokkaido, Otaru flourished from the Meiji era (1868–1912) as a port for the Ishikari and Sapporo coalfields. The Otaru canal, one of the main symbols of the city, was built during the Taishō era (1912-1926) by reclaiming land from the bay. It has since been used to transport goods to and from the port's many brick warehouses.
Activity at the port of Otaru declined after World War II, with the fall in demand for coal as well as the decline of the local herring industry. The canal fell out of use after quays were built in the harbour.
Between the 1960s and 1970s a plan was drawn up to backfill the canal and demolish the warehouses, in order to establish roads to reduce the traffic congestion. A citizen rose up for a protest movement against this project, and the debate lasted more than a decade before the authorities finally decided to build a road only on half of the canal, but also to preserve the district of the warehouses.
The Wall Street of the North
Otaru was once nicknamed the Wall Street of the Street. Indeed during its golden age, American, British and Russian sailors came to trade in Otaru. Many banks were built in the Nichigin-dori street with many imposing building inspired by American architecture. Nichigin-dori resembled then Wall Street in New York. Today, this is one of the best places to visit in Otaru.
---
HOW TO GET TO OTARU?
By Train:
From Sapporo Station take the JR Hakodate line to Otaru Station (13 stop), 43 minutes.
Price: 970 yen (one way).
The train is very frequent, so you do not need to book in advance.
By the way, if you travel extensively by train during your trip to Japan, consider buying a JR Pass, you will save a lot of money. You can purchase your pass online here.
By Car:
If you decide to rent a car in Hokkaido, then you can easily get to Otaru from Sapporo. Just make sure you book a hotel with available parking space if you stay overnight. It takes 45min to drive from Sapporo to Otaru.
READ: FULL GUIDE FOR VISITING SAPPORO
If you decide to rent a car in Hokkaido, we recommend Nippon-Rent-A-Car, or Toyota-Rent-A-Car. They have many agencies around Hokkaido and their website/information are all provided in English.
For more convenience, you can join a private tour of Otaru, which will bring you see the main highlights of the city. Your guide will also explain more about the history of Otaru and share fun anecdotes. You can book the tour here.
HERE ARE THE BEST THINGS TO SEE IN OTARU
---
1. START YOUR VISIT AT THE OTARU CANAL
The Canal is the main attraction and one of the best things to see in Otaru. It was built in 1923. The canal is bordered by a beautiful promenade allowing you to stroll along the canal. The best spot is by the main bridge to admire the scenic view.
Whether on sunny summer days, or winter snowy days, Otaru's canals are renowned for their beauty. Make sure to visit the Canal during the day but also at night.
In Winter don't miss out on the Otaru Festival. During that time the city's famous canal is illuminated by 120,000 candles. This festival was created in 1999 by local volunteers, since then the annual event has grown steadily, attracting over 500,000 visitors during this period. It usually runs for a few days in February.
More than 2,000 volunteers from all over Japan and abroad are making art installations from hand-carved ice candlesticks in locations around the city, including in the Otaru Canal.
Location: here
---
2. GO ON A BOAT TOUR AROUND THE CANAL
One of the most famous activities in Otaru is to join a boat tour on the canal. You can take a cruise during the day or at night. As this activity is in high demand, come early to book your ticket. You can check the schedule and more information in the official website here.
The ticket office is located by the canal (location).
Price: Day cruise: 1,500 Yen for adults and 500 Yen for children. Night Cruise: 1,800 Yen for adults and 500 Yen for Children.
---
3. SHOP AT THE HISTORICAL SAKAIMACHI STREET
One of Otaru's great charms is that it's relatively small, which means that many of the most important historic buildings, as well as shops and restaurants, are located close to each other.
Most of them are located in Sakaimachi street. You can easily reach this street from the canal. On Sakaimachi you will find many shops, museums and restaurants. '
Sakaimachi street is one of the best things to see in Otaru.
Location: here
---
4. VISIT THE MUSIC BOX MUSEUM
Music Box Museum? Doesn't sound that exciting right? Be wait until you enter this magical place.
Many people are not aware that Otaru is home to one of Japan's major music box industries and one of the best places to learn about it is at the Otaru Music Box Museum. Here you can see a range of different historical pieces and you can even try designing your own.
Of course, there is also a shop where you can buy a music box as souvenirs from your trip to Otaru.
This place is really big with multiple floors and many different room. We almost spent an hour inside! And the good thing, is that it's free, no admission fee.
Otaru Museum Box is located at the end of Sakaimachi street here. It is one of the best things to see in Otaru.
Website: here
---
5. CHECK OUT OTARU STEAM CLOCK
One of Otaru's top attractions is the Steam Clock. The clock is located in front of the Music Museum. It is one of the most iconic sights in Otaru.
The clock arrived in Otaru from Canada. It was given to Otaru as a gift from Vancouver. The clock is entirely powered by steam. This is something we've never seen anywhere else.
As a result, people gather in front of the clock to watch the steam activate the clock. Don't miss it!
Location: here
---
6. TRY THE CHEESECAKE AT LE TAO BAKERY
For arguably the best cheesecake in Hokkaido, head to Le Tao Bakery. The bakery is located opposite the Music Box Museum.
Le Tao is the most renowned dessert shop on Otaru. On the 1st floor you can visit the shop and try a lot of different samples. Then head to the 2nd floor to seat down and enjoy a tea and their amazing cheesecake. Close your eyes in your first bite and enjoy the explosion of flavours in your mouth! Yum!
Location: here
---
7. CHECK OUT KITAICHI GLASS SHOP
Otaru is one of the major glass-producing areas in Japan and was particularly famous for its oil lamps and glass marbles.
However, the glass industry also produces a range of decorative items, and glass-making workshops dotted around the town are ideal for souvenir shopping.
You can even attend classes in Otaru to learn how to blow your own pieces of glass. One of the most famous places in town for glass pieces is Kitaichi Glass, with its handmade crystals sold all over Japan. You can learn more about it on their website.
Location: here
---
8. EAT A KAISEN-DON DURING YOUR VISIT OF OTARU
A Kaisen-don is is Japanese rice-bowl topped with fresh seafood.
Otaru is known to have one of the best sushi scenes in all of Hokkaido. Indeed, this fishing town gets fresh seafood everyday! The kaisen-don are usually topped with some of the freshest seafood in Hokkaido like salmon, sea urchin and crab. DELICIOUS!
The best place to eat a kaisen-don in Otaru is Poseidon (location). However expect to queue as this place is very popular in Otaru. We actually went a bit further on the same street to an area called Otaru Denuki Koji (小樽出抜小路). We actually LOOOOVE this cute square. It's full of tiny japanese restaurants, usually with a maximum of 10 seats. Make sure to check it out. They also serve other type of food such as ramen or yakitori.
---
9. VISIT THE FORMER OTARU BRANCH OF HYAKUJUSAN BANK
This historical building is located by the canal at the end of the Sakaimachi street. Today the historical building was transformed into a beautiful glass and souvenir shop in Otaru.
The building is particularly beautiful on the outside during Autumn, as it's covered with red leaves. Otaru is such a scenic place thanks to these kind of preserved historical buildings around town.
Location: here
---
10. VISIT OTARU ART BASE MUSEUM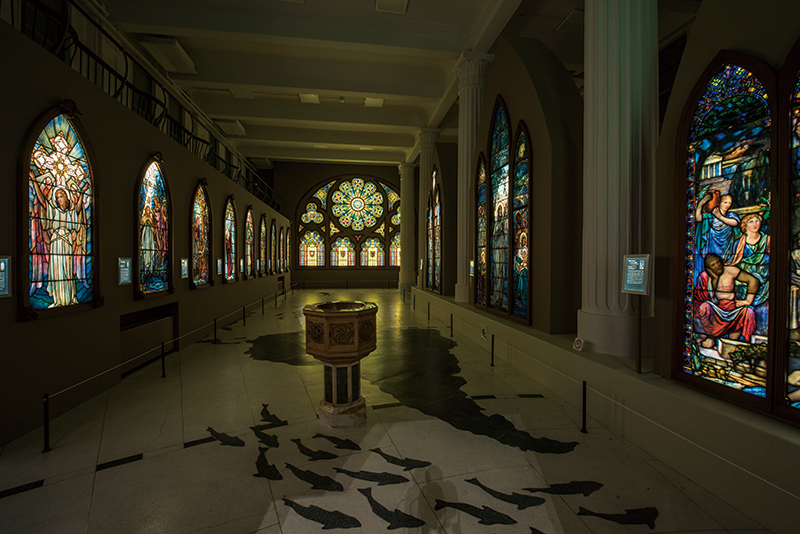 Don't visit Otaru without checking out this beautiful gallery, one of the best things to see in Otaru. They have an amazing collection of stained glass amongst other things. The stained glasses were crafted in England between the late nineteenth and early twentieth centuries, and were actually part of the window fixtures in churches.
The museum is located in the former Mitsui Bank of Otaru, which symbolizes the glory days of Otaru. It is divided in different parts with various art and exhibition.
Location: here
Website: here
Admission fee: 2,000 Yen
---
11. CHECK OUT THE BANK OF JAPAN OTARU MUSEUM IN THE "WALL STREET" DISTRICT (Nichigin-dori)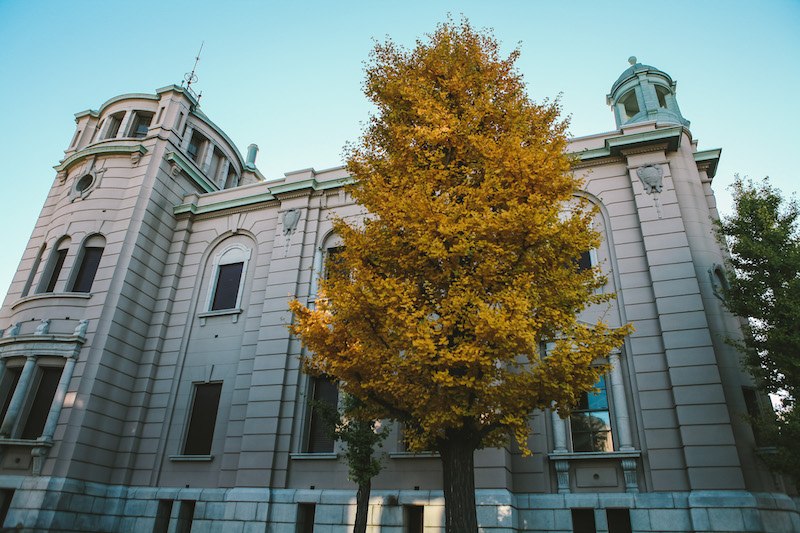 This free museum is one of the best things to see in Otary.
You can visit one of the first banks set up in Japan taking references and help from the western countries from the early days. The building dates from 1912.
Although a lot of information are in Japanese only, they provide a helpful brochure at the entrance. You can learn a lot about the Japanese bank notes, and also visit the bank vault. It's a great spot in Otaru, make sure to check it out.
Location: here
Website: here
---
12. TASTE SOME SAKE AT TANAKA BREWERY IN OTARU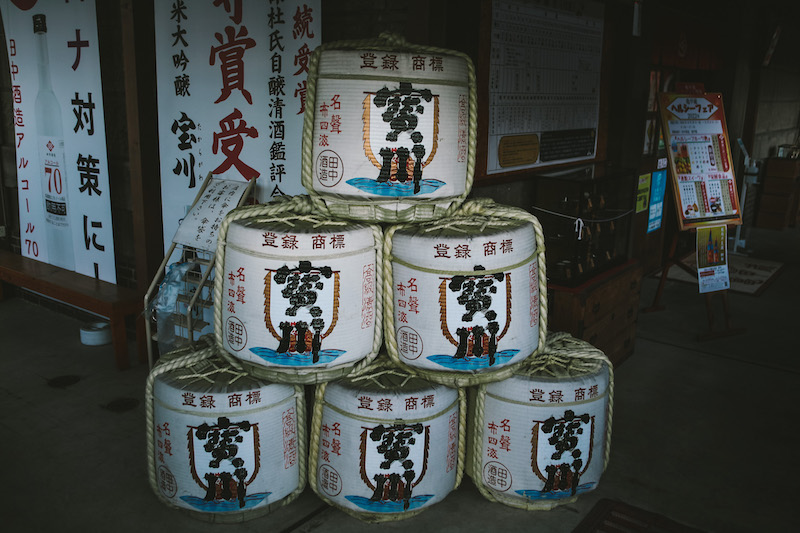 As we now come to Japan regularly for many years now, we started to learn more and more about their sake. You gotta try a glass of sake if you are visiting Japan, it's really good but it takes time to fully appreciate it and learn its nuances.
In Tanaka Sake Brewery located in Otaru, you can learn about the whole process of making sake from beginning to the end. The best part comes after the visit, as you can taste a few sake for free 🙂
The woman serving us could speak perfectly english and explained us a lot about the different sakes. Some of which were very similar to white wine, it was super interesting.
Overall, we had a great experience at Tanaka Sake Brewery and highly recommend it if you are visiting Otaru.
Location: here
Website: here
---
13. TAKE A RICKSHAW TOUR TO VISIT OTARU
Another popular activity in Otaru is to take a rickshaw. During your visit your guide will explain you more about the history of Otaru and share interesting anecdotes.
You can choose between a 30min, 60min or 90min tour depending on what you want to see in Otaru. This fun activity can be booked here.
---
14. ADMIRE THE VIEW AT MOUNT TENGUYAMA
Consider visiting Mount Tenguyama during your trip to Otaru. The mountain is accessible by cable car and offers a pretty view of Otaru over the harbor and the bay. Consider going there during sunset or even at night for the most spectacular panorama.
They have an outdoor space which is great to relax and enjoy the atmosphere as well as a viewing deck.
The view at Mount Tenguyama is one of the best things to see in Otaru.
Website: here
Round Trip: 1,400 Yen
---
15. VISIT THE STUNNING FORMER VILLA OF AOYAMA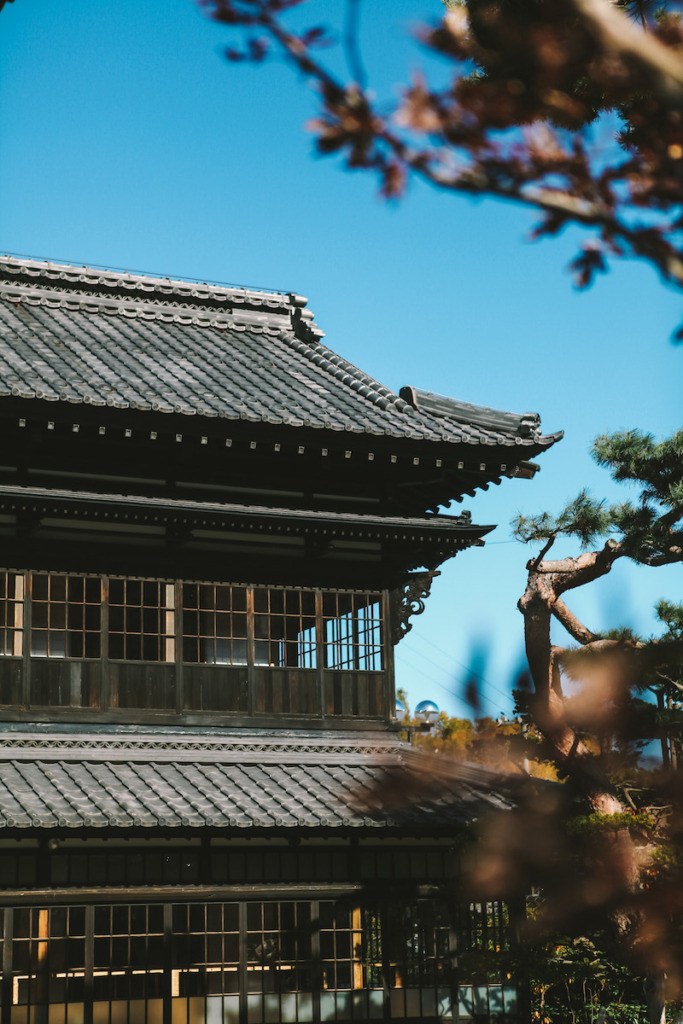 Otaru is known as one of the main fishing ports in Japan and the fishing industry has flourished there over the centuries. Herring used to be the main fish caught in the waters around Otaru. This is how the city rose to prominence back then.
Many of the elegant mansions in Otaru were built as a result of money made from the herring industry. One of the most beautiful traditional Japanese house we visited in Hokkaido is located in Otaru, it is the former Aoyama villa.
This is a fascinating villa if you are interested in local history as the rooms contain many beautiful antiques. The entire house is made of very rare wood. The family who built this villa became extremely rich thanks to their herring empire.
There is also a restaurant adjacent to the house, serving delicious bento.
This place one of the best things to see in Otaru. However, if you do not have a car, it won't be easy to get there. A taxi ride would be your only option.
Location: here
Website: here
Admission fee: 1,100 Yen
---
16. LEARN MORE ABOUT THE FISHING INDUSTRY AT OTARU NISHIN GOTEN
Just few minutes away from Ayoma former villa, consider a visit of Otaru Nishin Goten. This large preserved herring mansion is absolutely beautiful, located on top of cliff with a great view out of the sea.
The mansion was built in 1897 in Tomari Village in a small cove by the sea. Later on it was relocated and restored to its current location in 1958. It is said that about 120 fishermen were sleeping in the mansion during its heyday. From here you can overlook the beautiful sea and fishing villages down below.
Inside the herring mansion there is museum with exhibits about the herring fishing in Hokkaido. You can see fishing equipment and also sleeping quarters of fisherman in the past.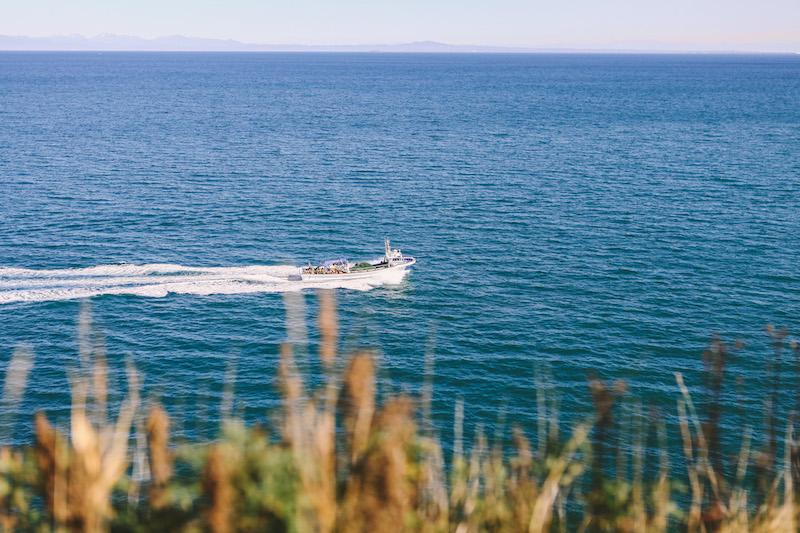 From there you can also walk up the lighthouse. The view from the top of the hill is absolutely stunning. We were also pretty lucky with the weather as we had a beautiful blue sky the entire time.
The coastline in this part of Hokkaido is really beautiful. We spent quite a lot of time there just admiring the sea and the snowy mountains in front of us.
We really love our visit of Otaru Nishin Goten. Again, if you have a car, it's really worth the visit.
Location: here
Admission fee: 300 Yen
---
17. HAVE FUN AT THE OTARU AQUARIUM
Otaru Aquarium is home to over 250 animal species. These are divided into 62 pools and visitors can observe the animals up close. The aquarium offers events that take place throughout the year such as the penguin walk in the snow.
The shows that take place in the stadium of dolphins are also worth it. You can also feed the sea lions. Around the Aquarium are restaurants, but also an amusement park.
Website: here
---
18. TASTE LOCAL BEER
The city of Otaru, like most cities in Hokkaido, has its own brewery. This is the Otaru Warehouse which is located on the banks of the main canal. Inside the brewery, you will be welcomed in a Bavarian atmosphere. It is possible to taste different types of beer such as light beer, fruit beer or Dunkel.
This is a creamy beer with a slight hint of caramel. In addition to being able to drink delicious beer and taste local dishes, it is also possible to visit the brewery. The tours are free. You will have the opportunity to learn more about the history of the brewery, the ingredients used and the manufacturing process.
---
19. VISIT SUMIYOSHI SHRINE
It's a great place to take lots of photos.
---
20. TAKE A TRIP TO YOICHI TO VISIT THE FAMOUS NIKKA WHISKY BREWERY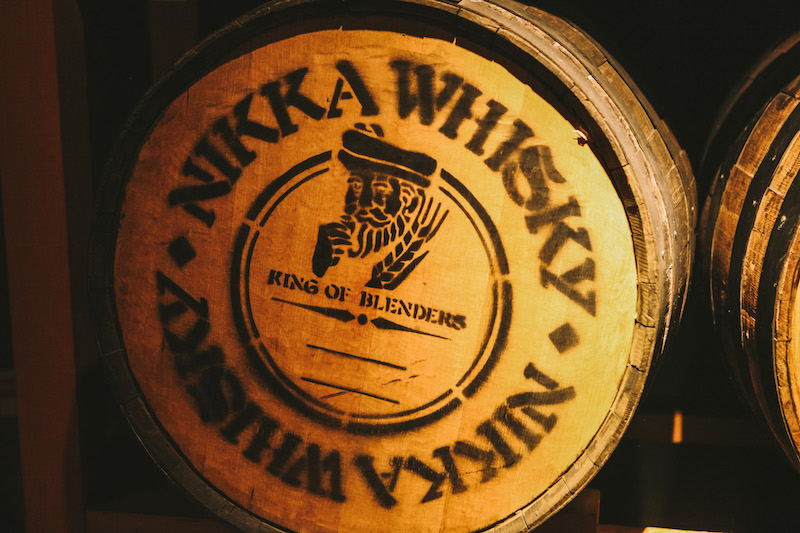 The Nikka distillery is the northernmost one in Japan on the island of Hokkaido, located in Yoichi, about 45min drive from Otaru. Its creator, Masataka Takesuru, a true pioneer, is considered the father of Japanese whisky. He chose Yoichi as he wanted to get as close as possible to the climatic conditions of Scotland.
It was in Glasgow that the latter studied the distillation of whiskey before putting his know-how into practice in his native country. After helping to establish the first distillery in Japan at Yamazaki in the Kansai region as an employee of Shinjirō Torii, he went on his own by creating the Yoichi distillery.
A trip to Nikka Distillery is absolutely worth it. You can visit a beautiful museum and taste some of the best Nikka whisky. You can also visit the Distillery itself, but it required online booking in advance. They won't walk-in visitor for a tour of the distillery. Only the NIkka museum can be visited for free as a walk-in visitor.
Website (for booking a tour): here
Location of the museum: here
---
OTHER THINGS TO SEE NEAR OTARU
JOZANKEI
Located 45min away from Otaru, the village of Jozankei is known for its many onsen (hot springs) in the heart of the mountains. If you go there in autumn, the surrounding forests will look like an explosion of colors with the magnificent show of momiji (Japanese Maple Tree).
In total, Jozankei Onsen has 56 hot springs dumping around 8,600 liters of water per minute at temperatures between 60 and 80 degrees Celsius, much of which is now easily accessible thanks to the many spas and resorts developed in the town.
We loved our visit of Jozankei Onsen.
READ: 16 BEAUTIFUL THINGS TO SEE IN JOZANKEI
---
NISEKO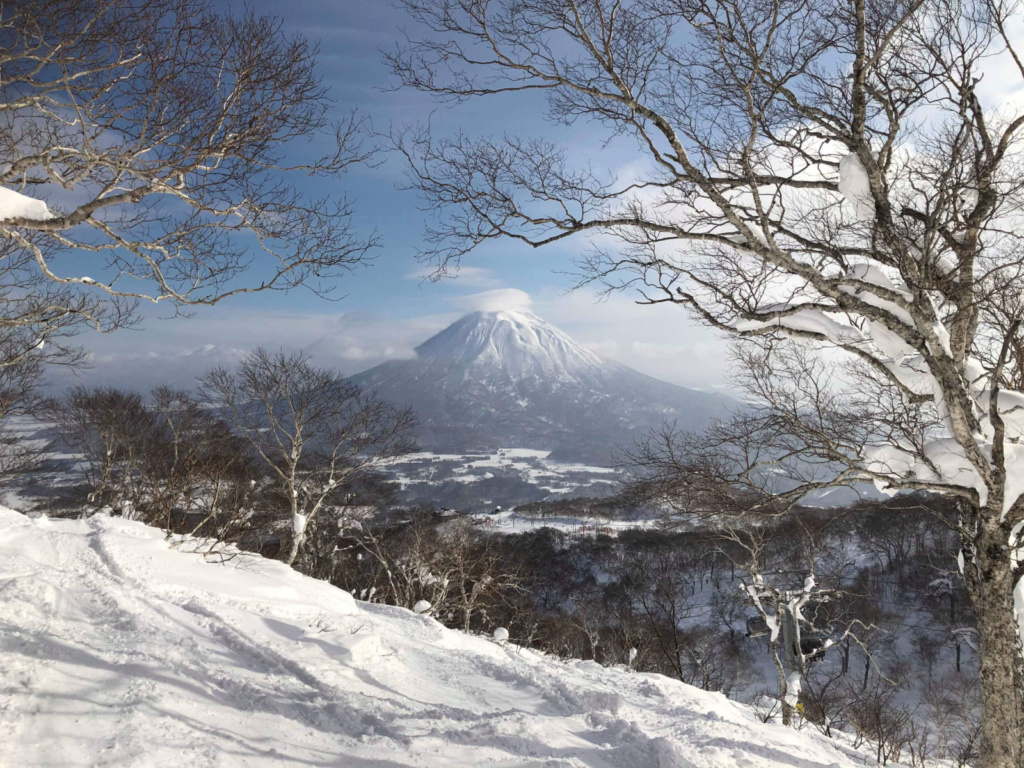 About 1h away from Otaru you can reach the worldwide renowned ski resort of Niseko.
Niseko is a winter wonderland. Niseko is known as the as the Meccah of Japan Powder Snow, called "JAPOW".
If you enjoy riding and love snow, you will cherish this place forever. The first time we went there, we could not believe that it was possible to have so much snow in one place. Our first ride on the slopes was an unforgettable moment. It is now by far our favorite place to ride in Japan
READ: THE BEST THINGS TO SEE IN NISEKO DURING WINTER
---
WHEN IS THE BEST TIME TO VISIT OTARU?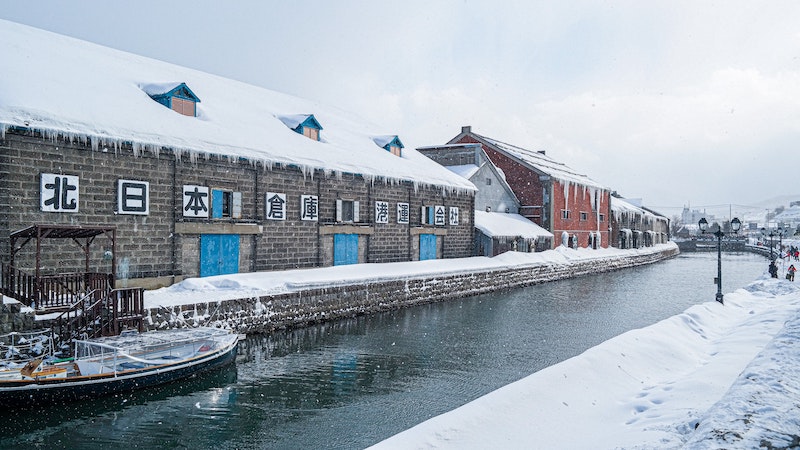 Although Otaru can be visited all year round, the peak season would be autumn to admire the beautiful foliage or winter to enjoy the the snow everywhere and the Otaru Snow Festival.
If you decide to go there during autumn, make sure you go there mid-October for the peak foliage period. The leaves change color sooner in Hokkaido than in the rest of Japan. We went there around the 3rd week of October and it was perfect.
---
BEST HOTELS IN OTARU
The best thing about Otaru, is that most of the activities can be visited on foot. Hence we recommend staying in a hotel near the canal to fully enjoy your visit. Here is a list of the our recommended hotels in Otaru:
1, HOTEL NORD OTARU
Hotel Nord Otaru is by far our favorite hotel in Otaru. The hotel is located right in front of the canal. From your room you can observe the canal all day long. They also have a bar on the roof with an amazing view of Otaru and the sea.
---
2. HOTEL TORIFITO OTARU CANAL
Located right beside Hotel Nord Otaru, Hotel Torifito, is another great place to stay in the center of Otaru. Here the room are quite spacious and nicely design. Book here.
---
3. HOTEL SONIA OTARU
Our final recommendation for one of the best hotels in Otaru is Hotel Sonia. Not only this hotel is located right by the river, it also has its private onsen. A perfect way to relax after a full day of visit in Otaru. Check the availability here.
---
IN CONCLUSION ABOUT THE BEST THINGS TO SEE IN OTARU
You've always dreamed of visiting Japan? Between the crazy capital Tokyo, the majestic temples of Kyoto or the Zen countryside of Hokkaido there is so much to see in Japan. Let alone tasting the Japanese cuisine.
However, if you also want to discover another face of Japan, then include Otaru in your itinerary. This charming port city located in Hokkaido is very different to the rest of Japan, nonetheless very charming.
We loved our visit to Otaru, especially the scenic view from the canal. You can spend 2 days 1 night to cover most of the attractions.
We hope that you found this post useful. If you have any questions, feel free to write a comment below.
For more posts about Japan click here.
---
Related Posts
16 BEST THINGS TO SEE IN JOZANKEI ONSEN: here
VISITING FURANO IN HOKKAIDO DURING WINTER: here
WHAT TO DO IN NISEKO, HOKKAIDO: here
30 BEST THINGS TO SEE IN SAPPORO: here
20 INCREDIBLE THINGS TO SEE IN HAKODATE: here
20 BEST THINGS TO SEE IN HOKKAIDO: here
12 AWESOME THINGS TO SEE IN LAKE TOYA, HOKKAIDO: here
18 AWESOME THINGS TO SEE IN NOBORIBETSU ONSEN: here
DISCOVER TSUKIJI OUTER FISH MARKET IN TOKYO: here
TOP 6 REASONS WHY SHOULD VISIT HOKKAIDO: here
6 BEST SKI RESORTS IN HOKKAIDO: here
OBUSE, A BEAUTIFUL TOWN IN JAPAN WORTH A VISIT: here
FULL GUIDE FOR VISITING HAKUBA IN JAPAN: here