WHAT TO SEE IN LAKE TOYA IN HOKKAIDO? IS LAKE TOYA WORTH VISITING? WHICH IS THE BEST SEASON TO VISIT LAKE TOYA? HOW MANY DAYS TO VISIT LAKE TOYA?
Lake Toya is located within the Shikotsu-Toya National Park, on the island of Hokkaido in Japan. This large caldera lake is blessed by nature. Volcanoes, waterfalls, forest, onsen (hot spring), there is so much to see and do in Lake Toya for nature lovers.
Lake Toya is 2 hours by car from Sapporo and 45min from the legendary ski resort of Niseko.
In this post, we listed the best things to see in Lake Toya, which is one of the best places to visit in Hokkaido.
Lake Toya is an ideal relaxing place in Hokkaido. There you will have the chance to try a Japanese Onsen experience, in one of the many onsen resorts. After feeling relaxed from the onsen, take a walk along the gorgeous promenade by the lake and eat a great meal in town.
Read further, to find out about all the possible activities in Lake Toya.
Some beautiful impressions of Lake Toya:
---
A BIT OF BACKGROUND AND HISTORY ABOUT LAKE TOYA
Lake Toya was born more than 110,000 years ago following a huge volcanic eruption. The four islands that emerged near the center of the caldera are lava domes cooled by eruptive activity at the bottom of the site. This part of Shikotsu-Toya National Park is listed as one of Japan's Top 100 Tourist Sites! In 2008, the town of Toyako located on the western side of the lake hosted a G8 meeting.
Lake Toya has been the inspiration for several anime directors and video game designers. For example, it appears on Gintoki Sakata's bokuto (wooden sword) in the manga Gintama. It served as the model for the creation of Lake Kiriya in the anime Sora no Mesoddo and Lake Truth in the Sinnoh region in Pokemon Diamond and Pearl.
So if you still wonder whether is it worth visiting Lake Toya, think no longer, the answer is a big YES!
---
HOW TO GET TO LAKE TOYA?
By Train from Sapporo:
Lake Toya is located about 90 km from the city of Sapporo where the Chitose airport is located. From Sapporo, the limited express train journey to Toya Onsen station, the closest stop to Lake Toya, takes two hours.
The best way to travel in Japan is by using their extensive railway infrastructure. Don't forget to buy your Japan Rail Pass, which is the cheapest option to travel by train in Japan. You can purchase your pass at a discounted price here. If you are only traveling in Hokkaido, then you can buy the Hokkaido JR pass only, check it out here.
From Toya Station, you will need to take a 15 minute bus ride to the main town of Lake Toya.
By Car:
If you decide to rent a car in Hokkaido, then you can easily get to Lake Toya from Sapporo. Just make sure you book a hotel with available parking space if you stay overnight. It takes 2 hours to drive from Sapporo to Lake Toya.
If you decide to rent a car in Hokkaido, we recommend Nippon-Rent-A-Car, or Toyota-Rent-A-Car. They have many agencies around Hokkaido and their website/information are all provided in English.
You can also hire a chauffeur with a van. This is a great option if you are a group of people and don't want to bother driving in Hokkaido. For more info about hiring a chauffeur, click here.
Organized Tour
For more convenience you can opt of a fully organized trip to Lake Toya. The tour will also take your to Mount Usu and lake Shikotsu which are some of the best things to see in Hokkaido.
HERE ARE THE BEST THINGS TO SEE IN LAKE TOYA:
---
1. START YOUR VISIT AT LAKE TOYA OBSERVATION DECK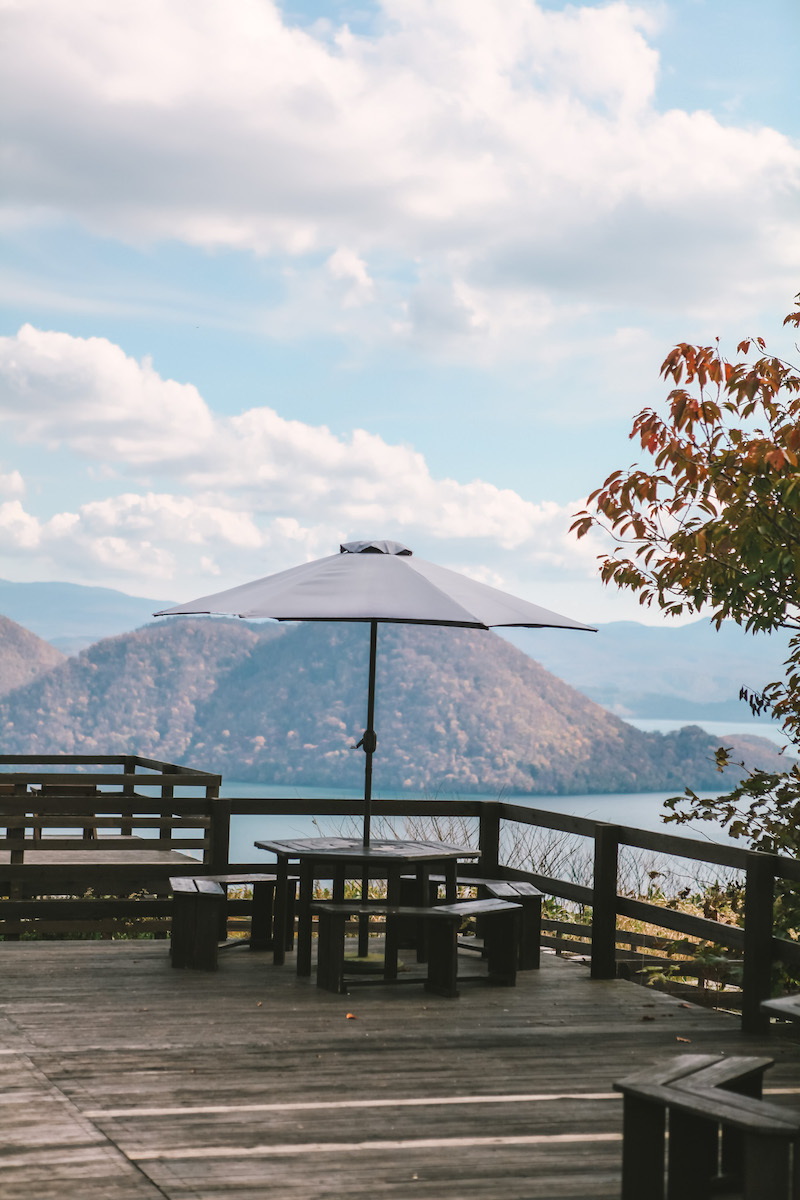 If you have a car, then you can easily reach the observation deck located in the northern part of the lake. Otherwise there is a bus going there, the journey only takes 20min.
There the view of the lake is absolutely breathtaking. At the observation deck, there is also a shop to buy all sorts of souvenirs, a restaurant and a small coffee shop. There are benches all around the observatory facing the lake. It's the perfect place to enjoy a picnic.
It is also a great photo spot, as the name TOYA is displayed in big letter right in front of the lake. (See photo above)
Location of the observatory: here
---
2. GO ON A HELICOPTER RIDE ABOVE THE LAKE AND MOUNT USU
Yes, you read that right! In Lake Toya, you can go on a thrilling helicopter ride right above the lake and all the way to the beautiful Mount Usu.
The start of the ride is at the Lake Toya Observatory. Different prices available based on the time you want to spend in the helicopter and what you want to see:
Location: here
Website: here
Admission: 3,800 yen /pers. for 3 minutes, 6,500 yen for 6 minutes, 9,000 yen for 9 minutes, and 12,000 yen for 12 minutes.
---
3. VISIT LAKE HILL FARM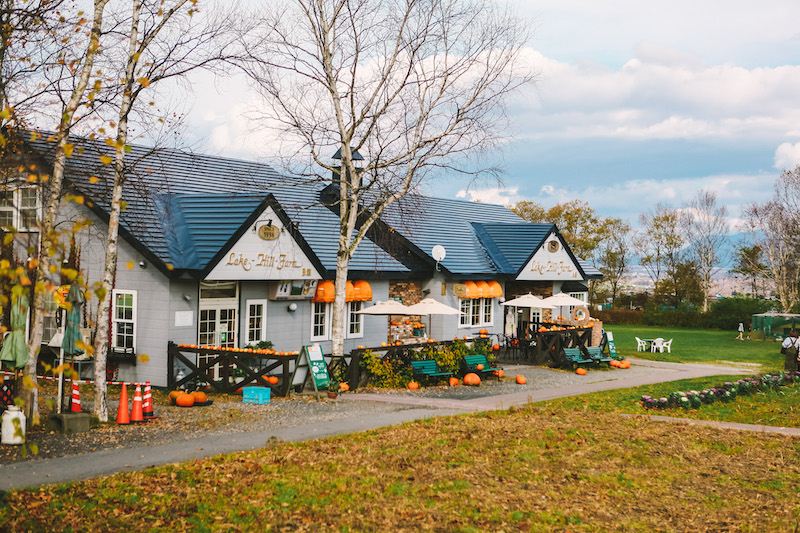 Located near the observatory, we recommend a visit to Lake Hill Farm.
The scenery from the farm is absolutely stunning with Mount Yotei in the backgroun. At Lake Hill Farm you can see many animals such as rabbits, cows, sheep and goats.
However, the main draw at Lake Hill Farm is for its ice-cream. Indeed, the farm is famous for serving some of the best ice-creams in Hokkaido. It comes with many different flavours. They also sell other products such as cheese or jam and they also serve delicious fresh pizza.
This is one of the best things to see in Lake Toya, make sure to check out the farm.
To get there, you can drive 2-3 min from the observatory or walk for about 20min.
Location: here
Website: here
---
4. GO HORSE RIDING IN LAKE TOYA RANCH
Hokkaido is all about nature and animals. One of the best activities in Lake Toya, is to ride a horse in the wild with a breathtaking view of the lake.
You don't need any experience to ride a horse in Lake Toya Ranch. Their guide a really knowledgeable and will help you throughout the entire time. Besides their horses are adorable. You can even ride in winter through the snow.
It is possible to choose between a 40min or 90min trek in the nature around Lake Toya. The view from the trek is amazing!
The ranch is just a few minutes drive from Lake Farm Hill and 10min from the town at Lake Toya.
Website: here
Location: here
Price: starting at 7,000 yen up to 13,000 yen depending on the duration of the trek (check their website for the most updated pricing)
---
5. STROLL ALONG LAKE TOYA PROMENADE
Take your time for a relaxing long stroll along the lake. There are a lot of very nice modern sculptures along the way.
Lake Toya is also known for its beautiful fireworks which are held every evening from April to October. The show lasts about thirty minutes. The best place to watch the fireworks is from the waterfront promenade where hundreds of people gather every evening to watch the show.
The show starts at 8:45pm.
Location: here
---
6. ENJOY A FREE FOOT ONSEN
By the waterfront promenade, you can enjoy free footbath onsen with a beautiful view of the lake. Just remember to bring your own towel to dry your feet afterwards.
Indeed, Lake Toya is famous for its onsen. There are many free footbath onsen around town. But Toron Foot Spa is our favorite one. It is the perfect spot to rest after a long walk by the lake.
Location: here
---
7. EXPLORE THE LAKE ON A BOAT
One of the best things to do in Lake Toya, is to join a boat tour. The boat will go around the 4 islands: Bentenjima, Kannonjima, Oshima and Nakajima. These bits of land each have their own attractions, whether in terms of landscapes, wildlife or history.
The boat will then make a stop in Nakajima Island the biggest. There you can enjoy a stroll on the island in a well marked path. There is also a tiny museum, a shrine and a coffee shop which also serves snack for lunch.
We highly recommend to hike around the island (you will need to pay 200 yen per adult – and 100 yen for children to visit the museum and get on the trail to start your hike). You will have to leave your name at the counter before your start hiking. Hiking around Nakajima Island is absolutely gorgeous. If you do no want to hike, we still recommend to make a stop at Nakajima island and explore some part of the island for free, without going for the full hike around the lake.
When you are done, take the boat back. The boat stops every 20 to 30min on the island, just keep your boat ticket with you (as you don't have to pay for the return trip, it's all included). Also make sure you come back before the last boat leaves the island around 4 to 4:30pm.
Location to take the boat in Lake Toya: here
Price for the boat trip: 1,500 yen per person
---
8. NEXT, VISIT MOUNT USU
To visit the beautiful Mount Usu, you will need to take a cable car to get to the top. Mount Usu is Japan's most active volcanoes where you can view the lake from a new angle.
From the top of Mount Usu, you can see the young Showa-shinzan volcano, formed less than 75 years ago. In good weather, the panoramic view of the national park is a sight worth admiring. On the Pacific Ocean side, you may be lucky enough to see killer whales and dolphins that come here to breed in summer.
From the top you can hike around the crater. Count at least 1.5 to 2h to finish the hike.
Visiting Mount Usu on a clear day is one of the best things to see in Lake Toya.
Location of the cable car: here
Admission fee: 1,800 Yen for adult and 900 for children.
Website: here
---
9. VISIT A BEAR FARM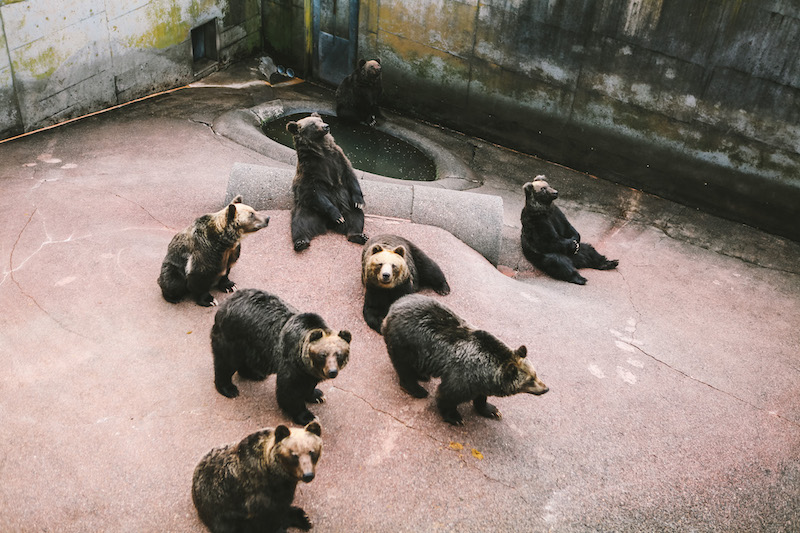 Next to the cable car station for Mount Usu, you can visit a pretty big bear farm. While this is one of the main attractions in Lake Toya, we actually felt quite sad seeing all the bears inside concrete cages. Yet, they seemed relatively happy and playful, one may still feel that they belong to the bountiful Hokkaido nature and not human-made concrete cage…
Well, we leave it up to you if you want to visit the farm or not. It is right beside the cable car, so you can't really miss it…
---
10. CHECK OUT SOBETSU WATERFALL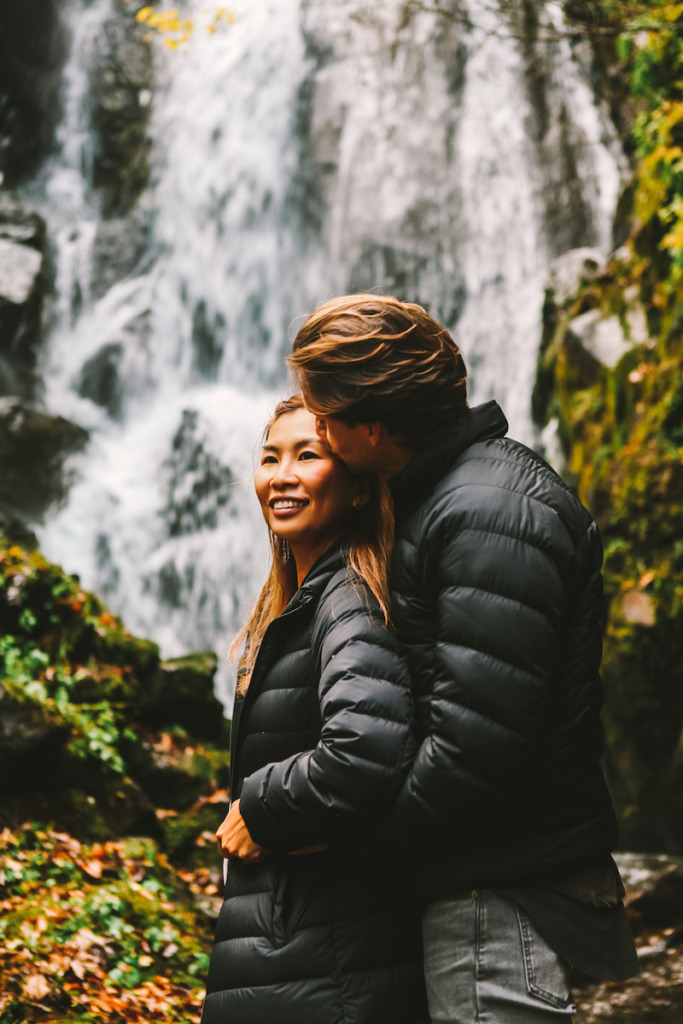 Guys, this is a hidden gem. We discovered this place by checking google map and saw there was a waterfall nearby. We tried to find the place, and oh dear, it is such a wonderful spot!
No tourist bus stops there, so you will have the whole place to yourself. You will need to hike for about 10min along a gorgeous river before you see the waterfall.
We went there in autumn and with the explosion of fall colors all around us, it was spectacular.
To get there you will have to park you car here, which is also the start of the 10min hike. If you don't have a car, you can also take the bus to the parking area. It takes about 20min from the town.
Location of the waterfall: here (don't follow Google map to the waterfall as it will lead you to the upper road. From there you won't see the waterfall and won't be able to hike down. You need to get to parking lot first.)
Admission fee: free
---
11. RELAX AT AN ONSEN
Lake Toya is famous for onsen. There are many free footbath onsen scattered around the town, but nothing better than a full body onsen.
Many hotels have their own onsen. The thermal waters have healing properties for the treatment of neuralgia, hypersensitivity to cold and arthritic pain, among others. They apparently make the skin smoother too.
WE Hotel Toya is one of the best places to go onsen and stay overnight. Check it out here.
READ: HOW TO TAKE AN ONSEN IN JAPAN?
---
12. LAST STOP IN YOUR VISIT OF LAKE TOYA: WAKASAIMO CONFECTIONARY SHOP
Wakasaimo confectionary shop in Lake Toya is a premium store selling delicious Japanese pastries and snack. There is also a cozy restaurant on the 2nd floor which offers very nice Japanese rice bowls, soba and tempura.
We recommend checking this place and eating lunch there, as the view of the lake from the restaurant is breathtaking.
Location: here
Website: here
---
OTHER THINGS TO SEE NEAR LAKE TOYA
NOBORIBETSU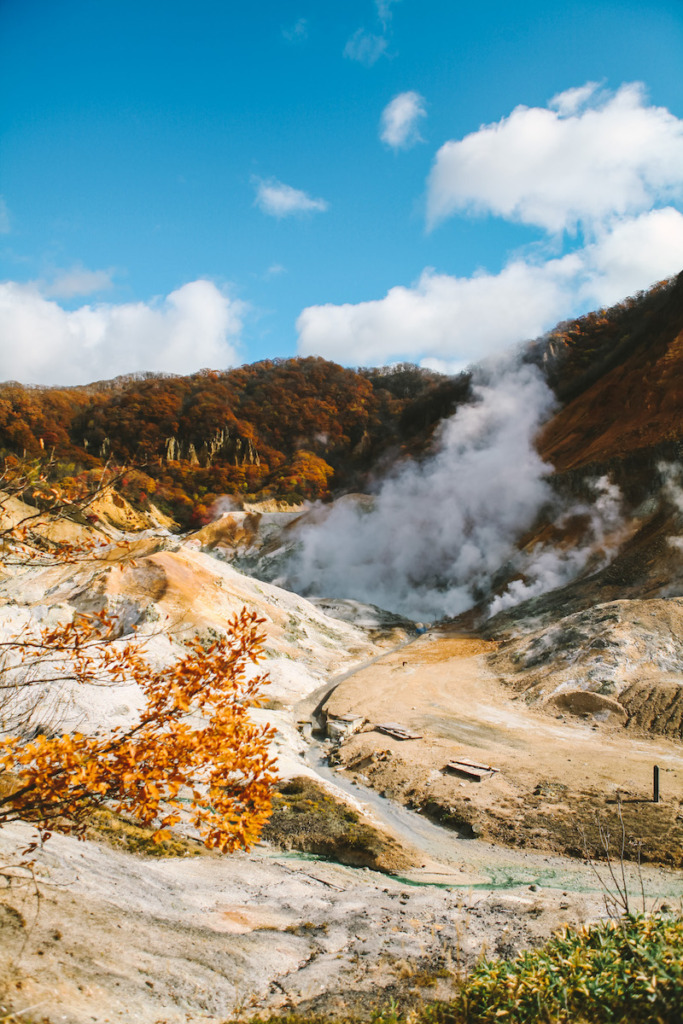 Noboribetsu is one of our highlight during our road trip through Hokkaido. This town is part of the vast Shikotsu-Toya National Park and is one of Hokkaido's most visited places, and for good reason.
Noboribetsu is known for its onsen, but mostly to visit what is nicknamed the Hell Valley. This lunar landscape is one of the most impressive things we saw during our trip. There is hot water bubbling everywhere, smoke coming out from the soil, and a strong smell of sulfur and iron (full guide here).
This place is unique and is a must-see during a trip to Hokkaido.
READ: 18 AWESOME THINGS TO SEE IN NOBORIBETSU
---
NISEKO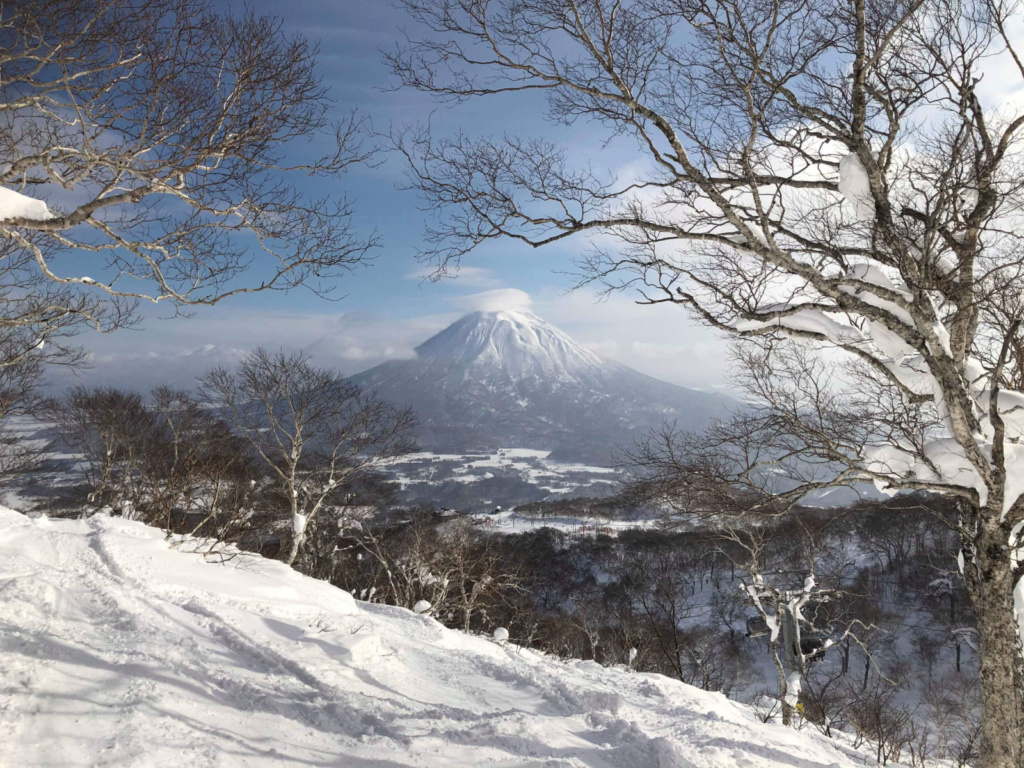 About 45min away from Lake Toya you can reach the worldwide renowned ski resort of Niseko.
Niseko is a winter wonderland. Niseko is known as the as the Meccah of Japan Powder Snow, called "JAPOW".
If you enjoy riding and love snow, you will cherish this place forever. The first time we went there, we could not believe that it was possible to have so much snow in one place. Our first ride on the slopes was an unforgettable moment. It is now by far our favorite place to ride in Japan
READ: THE BEST THINGS TO SEE IN NISEKO DURING WINTER
---
WHEN IS THE BEST TIME TO VISIT LAKE TOYA?
Lake Toya can be visited all year round. There are many things to see throughout the year. In the summer you can enjoy more water activities on the lake, which is great. During autumn you can enjoy the magnificent fall colors during the foliage season. In winter, you can admire the snowy lake and relax at various onsen. And in Spring, especially during the cherry blossom season, Lake Toya is simply magnificent.
---
BEST HOTELS IN LAKE TOYA
We highly recommend staying in a hotel directly facing the lake and a hotel with its own onsen to fully enjoy this place. Here is a list of our favorite hotels in Lake Toya.
1, WE HOTEL TOYA
We Hotel Toya, is our favorite hotel in Lake Toya. The view from the hotel and from the onsen is breathtaking. Besides the whole design inside the hotel is gorgeous made with lots of taste. The rooms are also very spacious and super comfortable. Make sure to book early, as this place is in high demand.
---
2. HOTEL LAKESIDE TERRACE
Another great hotel in Lake Toya with a great location, closed to the town and many restaurant. This is Lakeside Terrace. Which is more convenient if you do not have a car.
This hotel also has a private outdoor onsen which is stunning. The room are more modest, but it's a great way to experience Japanese style room, sleeping on a tatami.
---
IN CONCLUSION: IS LAKE TOYA WORHT IT?
Located in the heart of the huge Shikotsu-Toya National Park, Lake Toya offers a sumptuous landscape as far as the eye can see.
Under the watchful eye of Mt. Yotei, this famous hot spring resorts offer stays in luxury hotels with onsen and daily fireworks displays. The active volcanoes blowing their smoke and the superb forest complete this picture dotted with great campsites.
Lake Toya can easily be visited in a day for the main highlights. However, we recommend staying 2 days and 1 night in a beautiful Ryokan (Japanese traditional hotel) with onsen. That way, you will also have time for one of the activities such as horse riding or hiking around Nakajima Island in the middle of the lake.
For us, this is one of the best places we visited in Hokkaido. It is also an ideal base for exploring the region around Toya. So the answer is yes, it is worth visiting Lake Toya in Hokkaido, Japan!
For more convenience, you can book a fully organized day trip to Lake Toya here.
We hope that you found this post useful. If you have any questions, feel free to write a comment below.
For more posts about Japan click here.
---
Related Posts
20 GREAT THINGS TO SEE IN OTARU: here
20 BEST THINGS TO SEE IN HOKKAIDO: here
16 BEST THINGS TO SEE IN JOZANKEI ONSEN: here
30 BEST THINGS TO SEE IN SAPPORO: here
VISITING FURANO IN HOKKAIDO DURING WINTER: here
20 INCREDIBLE THINGS TO SEE IN HAKODATE: here
TOP 6 REASONS WHY SHOULD VISIT HOKKAIDO: here
WHAT TO DO IN NISEKO, HOKKAIDO: here
6 BEST SKI RESORTS IN HOKKAIDO: here
BEST THINGS TO SEE IN KYOTO: here
OBUSE, A BEAUTIFUL TOWN IN JAPAN WORTH A VISIT: here
FULL GUIDE FOR VISITING HAKUBA IN JAPAN: here