THINKING ABOUT VISITING HOKKAIDO? WONDERING WHAT TO SEE IN HOKKAIDO? HESITATING BETWEEN HONSHU AND HOKKAIDO? WHAT ARE THE BEST REASONS TO VISIT HOKKAIDO?
Hokkaido is one of our favorite places on earth! We love the abundant nature, the culture, the tons of snow in winter the food and so many other things! In this post we tell you why we think you should visit Hokkaido!
Made up of 4 main islands (and more than 6,000 in total!), the Japanese archipelago is a fascinating mix of culture and tradition. If your are thinking about Japan, Tokyo or Kyoto on the main island of Honshū will come to mind first. However do not miss the northernmost island of the country: Hokkaido!
Its mountainous terrain as well as Sapporo, its dynamic capital with the air of an American city, will seduce those who wish to discover a generous and authentic Japan.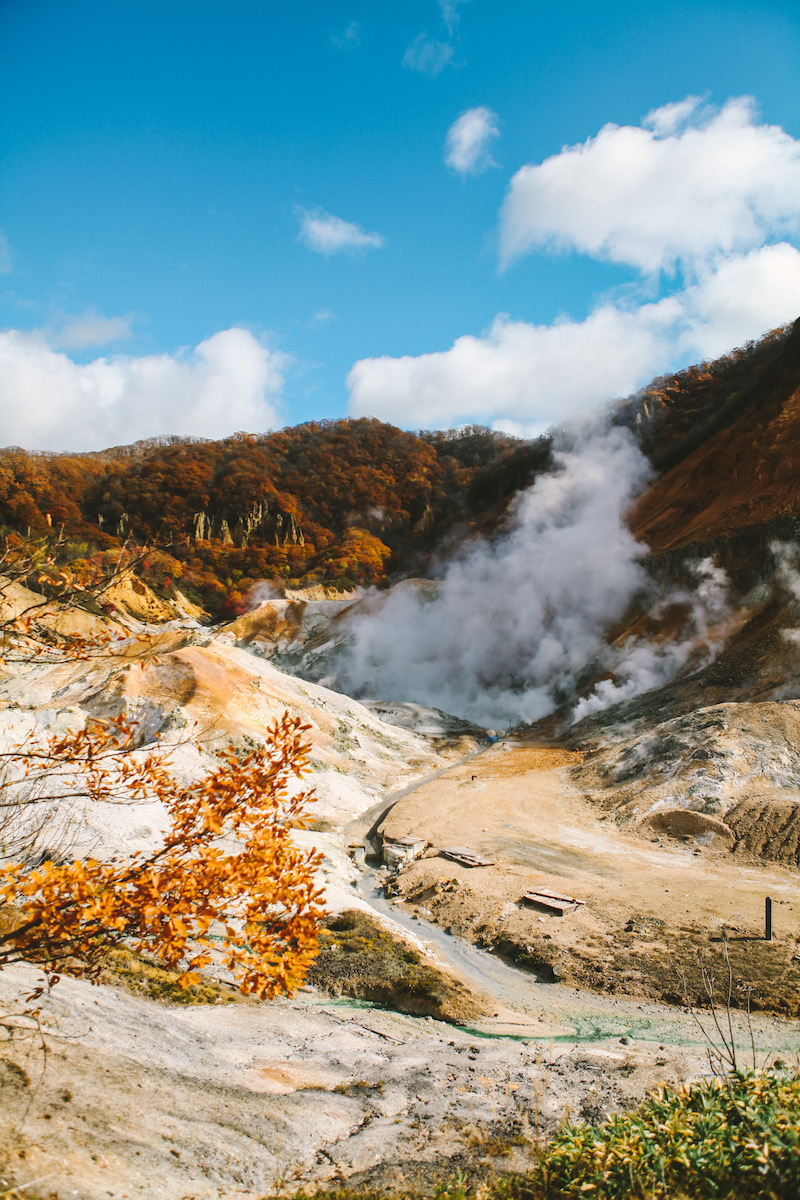 Further north to Hokkaido, it's simple, there is Siberia! With 20% of the country's area for only 5% of its population, Hokkaido is the wildest place in Japan. A paradise for lovers of nature and wide open spaces.
We traveled many times to Hokkaido and did multiple road trips in various different seasons. We also wrote many different posts on our blog about the best things to see in Hokkaido.
First some beautiful impressions of Hokkaido:
READ: 20 AWESOME THINGS TO SEE IN HOKKKAIDO
So here are the best reasons to visit Hokkaido:
---
REASON 1: HOKKAIDO FEATURES SOME OF THE MOST AMAZING LANDSCAPES IN THE WORLD!
Wide open spaces and unspoiled nature, the island of Hokkaido is a destination to all lovers of the great outdoors thanks to its many national parks. This is one of the best reasons to visit Hokkaido!
If you only had to choose one National Park? Perhaps Shiretoko National Park, a UNESCO World Heritage Site for its pristine rainforest, crystal clear lakes and exceptional wildlife.
The rest of the island is not to be outdone: you can for example see the common crane, the country's emblematic bird, at Kushiro Shitsugen National Park, hike on the roof of the island of Hokkaido at Daisetsuzan Park, walk through the Hell Valley in Noboribetsu, take a boat tour on Lake Toya or still discover the cradle of the Ainu people by visiting the reconstruction of an Ainu village within the Akan-Mashu park.
READ: 12 UNIQUE WINTER ACTIVITIES IN HOKKAIDO
---
REASON 2: HOKKAIDO HAS SOME OF THE BEST SKI RESORTS IN THE WORLD!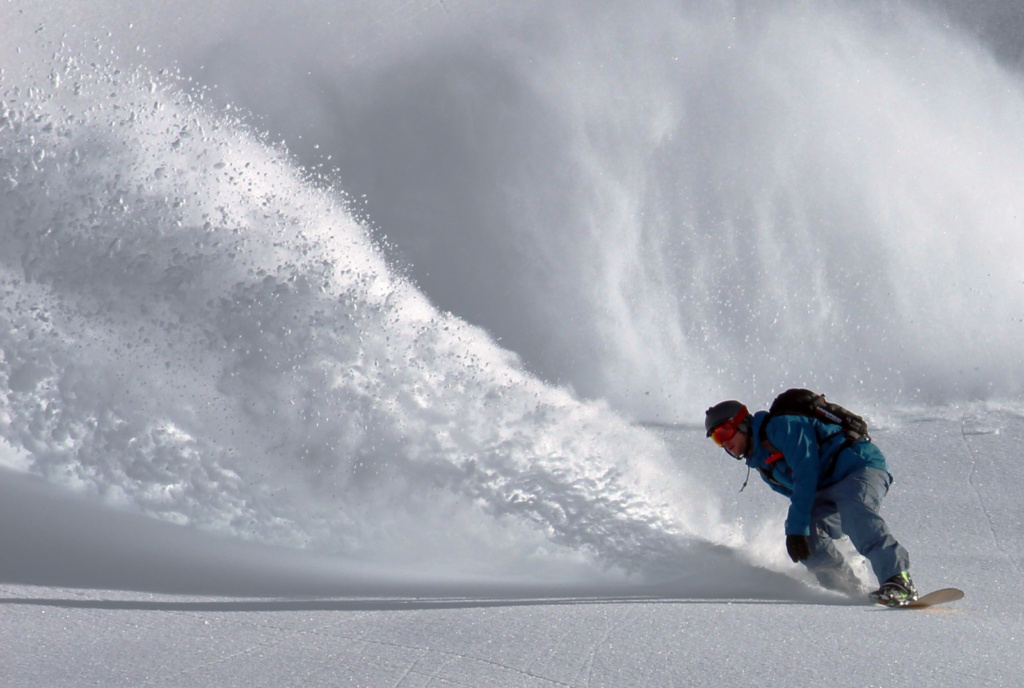 Thanks to it tons of snowfall every year, Hokkaido is one of the best destinations in the world for ski and snowboard enthusiasts. Indeed, Hokkaido is known for its powder. LOADS OF IT! Here in Japan we call it the JAPOW!
There are many amazing resorts to Hokkaido, the most famous one is called Niseko.
Niseko is a collection of five ski resorts including Hanazono, Grand Hirafu, Niseko Village, Annupuri and Moiwa, where four major ski resorts are connected at the top. And not only it snows a lot in Niseko, the snow here is much dryer than most places in the world! This makes it even more enjoyable when riding!
READ: 6 BEST SKI RESORTS IN HOKKAIDO
This is one of the best reasons to visit Hokkaido!
---
REASON 3: SAPPORO IS AN AMAZING CITY IN HOKKAIDO AND ALSO HOSTS THE WORLD FAMOUS SNOW FESTIVAL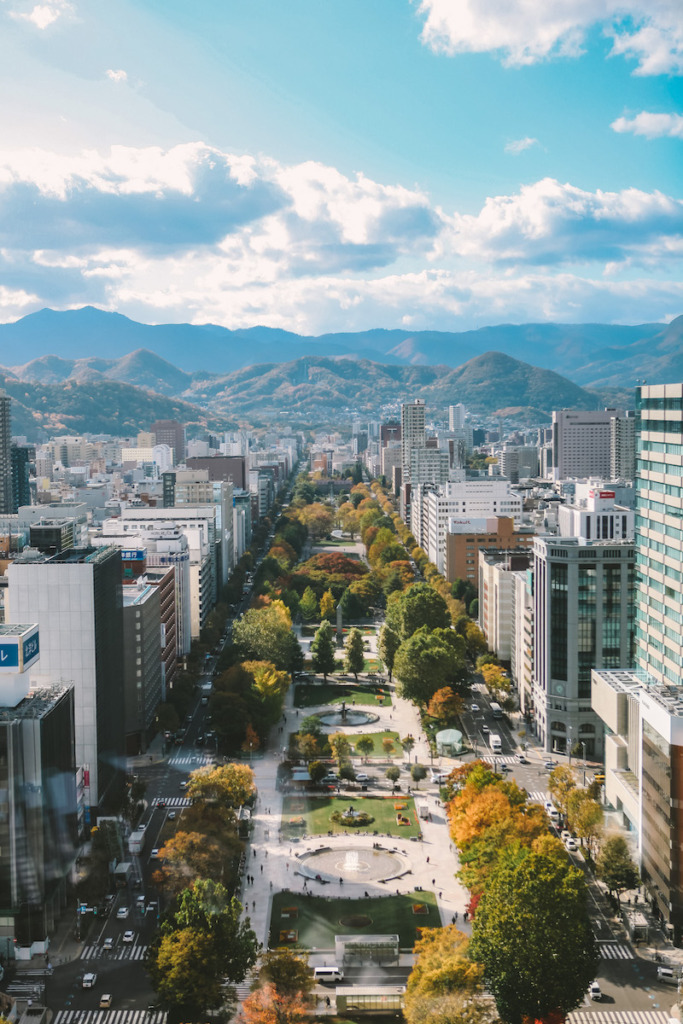 Every year in February, the Sapporo Snow Festival is held, an event that attracts more than 2 million tourists who come to visit the capital of the island of Hokkaido. During the Snow Festival you can admire hundred of huge snow and ice sculptures. Sapporo is completely transformed to a winter wonderland during the festival!
Beside the festival, Sapporo is an awesome city to visit. You can visit historical buildings such as the Clock Tower, eat some amazing seafood at Nijo Market, or even climb Mount Moiwa for a stunning view.
READ: 30 INCREDIBLE THINGS TO SEE IN SAPPORO
Sapporo is another great reason to visit Hokkaido!
---
REASON 4: THE FOOD IS ABSOLUTELY AMAZING!
A stay on the island of Hokkaido means you will taste some of the most delicious food in Japan!
Main agricultural region of the country and major seafood port, Hokkaido has some of the freshest vegetables and best seafood in Japan!
Here are some of the traditional dishes to try in Hokkaido:
Kaisen-don: a delicious bowl of rice served with seafood (sea urchins, salmon roe, scallops, shrimps or crabs)
Ishikari-nabe: a salmon stew with vegetables, tofu and konjac served in a miso broth
Jingisukan or "Genghis Khan": specialty of Hokkaido, this dish made from finely cut lamb or mutton meat is traditionally prepared on a grill in the shape of a Mongolian soldier's helmet. It is usually served with grilled vegetables such as bean sprouts, cabbage and pumpkin
Another must-try dish: ramen! The birthplace of miso ramen, Sapporo is the perfect place to sample this quintessentially Japanese gourmet dish. Its classic version is made with a miso broth (soybean paste), medium curly noodles, bean sprouts and onions.
You can even book your personalised food tour with a local guide in Sapporo. Check it out here.
The food is one of the best reasons to visit Hokkaido!
---
REASON 5: THERE ARE AMAZING THINGS TO SEE IN HOKKAIDO AT EVERY SEASONS
The good thing about Hokkaido is that there is something to see in every season. While Winter is the most popular season to visit Hokkaido due to its abundance of snow, the other seasons have something special too.
In summer for instance, you can visit the amazing colour flower fields in Furano. From May to October, you can successively admire fields of tulips, lavender, poppies, cosmos and baby's breath as far as the eye can see!
In Autumn, our personal favorite season in Hokkaido, the tree foliage is spectacular. Jozankei Onsen near Sapporo offers stunning scenery (READ: 16 BEAUTIFUL THINGS TO DO IN JOZANKEI ONSEN IN HOKKAIDO). It is also a great time to visit Otaru, Lake Toya or Noboribetsu and its Hell Valley!
In Spring make sure you visit Hakodate with its spectacula Goryokaku park full of cherry trees!
---
REASON 6: YOU CAN ENJOY PLENTY OF ONSEN PLACES IN HOKKAIDO
What would a trip to Japan be without a day spent in an onsen?
If you come to Hokkaido you won't be disappointed, as there are onsen pretty much everywhere on the island!
The most popular places though for a great onsen is at Jozankei Onsen located near Sapporo. Here you can enjoy the benefits of the sodium-rich waters of the region. To prolong the experience, do not miss spending the night in a ryokan, the guarantee of a moment of relaxation in an exceptional environment. (READ: 16 BEAUTIFUL THINGS TO SEE IN JOZANKEI ONSEN)
Another amazing places for onsen, and actually our favorite ones in Japan is Noboribetsu. Blessed with the sea, mountains, and lakes, the Noboribetsu area is full of unspoiled nature, typical of Hokkaido. While Noboribetsu is most famous for its amazing onsen there is so much to see in this part of Hokkaido. Visit the "Hell Valley", the beautiful Oyunuma Pond, Sengen Park, the National Ainu Museum and so much more. (READ: 18 INCREDIBLE THINGS TO SEE IN NOBORIBETSU)
---
ABOUT HOKKAIDO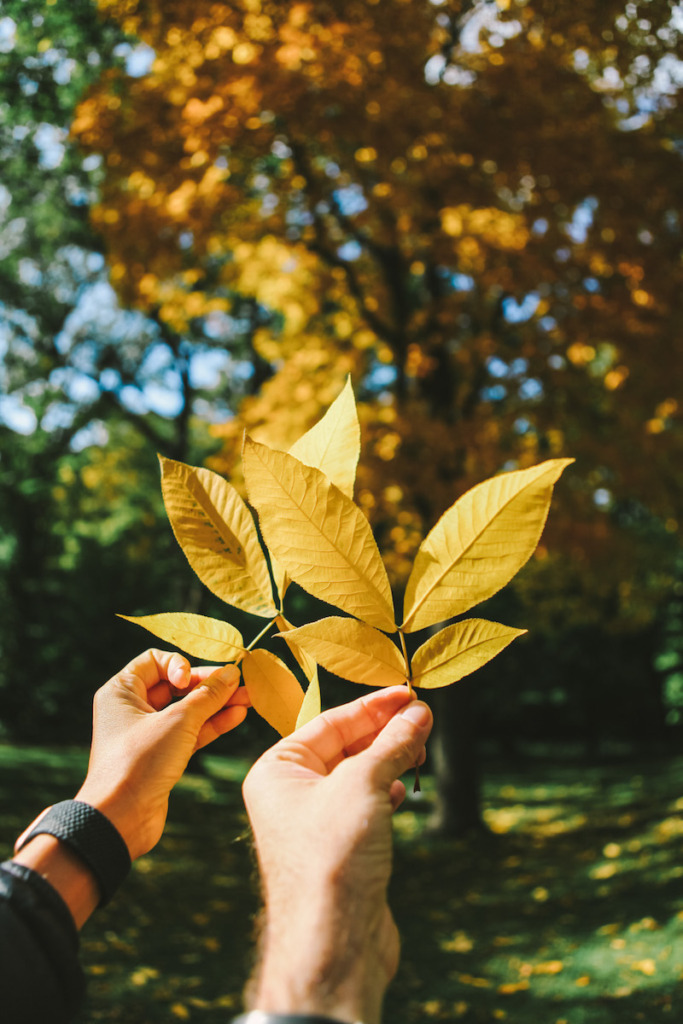 Hokkaido is one of our favorite places in the world. If you are a nature lover, this place is all about that!
We traveled extensively through Hokkaido and wrote many posts about it. See below:
20 GREAT THINGS TO SEE IN OTARU: here
20 BEST THINGS TO SEE IN HOKKAIDO: here
30 INCREDIBLE THINGS TO SEE IN SAPPORO: here
12 UNIQUE WINTER ACTIVITIES IN HOKKAIDO: here
12 INCREDIBLE THING TO SEE IN LAKE TOYA: here
18 AWESOME THINGS TO SEE IN NOBORIBETSU ONSEN: here
16 BEST THINGS TO SEE IN JOZANKEI ONSEN: here
A VISIT OF FURANO IN HOKKAIDO DURING WINTER: here
20 INCREDIBLE THINGS TO SEE IN HAKODATE: here
WHAT TO DO IN NISEKO, HOKKAIDO: here
6 BEST SKI RESORTS IN HOKKAIDO: here