WHAT ARE THE BEST THINGS TO SEE IN HOKKAIDO? WHAT IS HOKKAIDO FAMOUS FOR? HOW MANY DAYS TO VISIT HOKKAIDO? WHEN IS THE BEST TIME TO VISIT HOKKAIDO? IS WINTER A GOOD SEASON TO VISIT HOKKAIDO?
In this post we explain all you need to know about a trip to Hokkaido! We've been traveling to this wonderful island for many years, exploring most parts of this natural paradise. Waterfalls, hot springs, beautiful mountains, volcanoes, bears, deers, birds, amazing food, this is what awaits you in Hokkaido. Needless to say, if you like nature, Hokkaido will charm you!
Hokkaido is big, really big! There are lots of places to see. However, if you are going there for a week or so, only focus on a few places.
READ: 6 BEST REASONS TO TRAVEL TO HOKKAIDO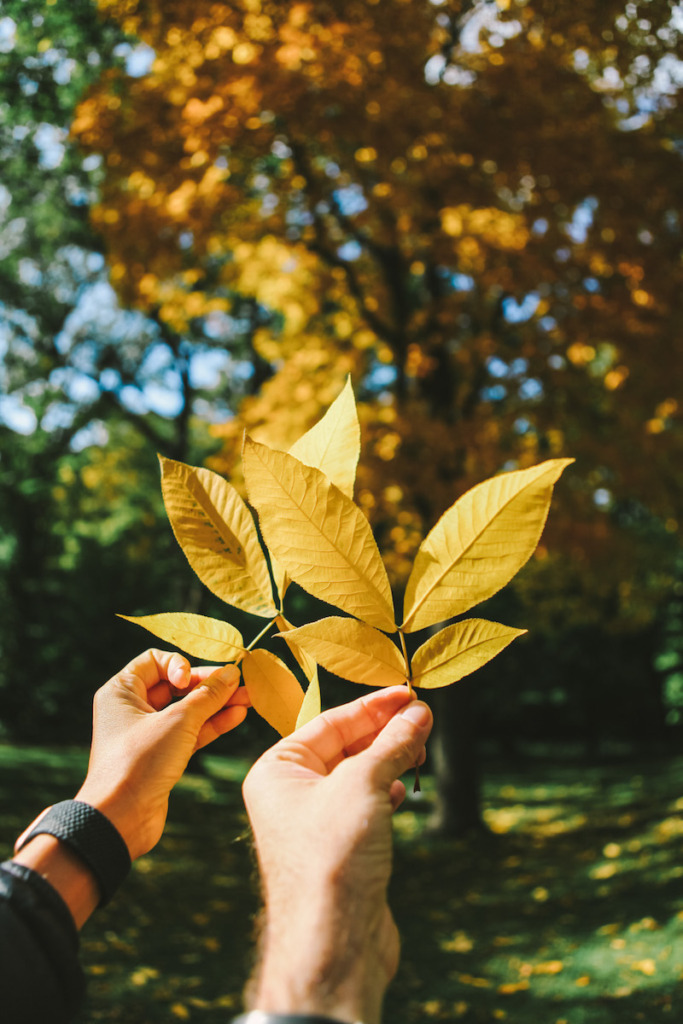 Hokkaido is the northernmost island of the Japanese archipelago. Further north, you reach Russia!
With 20% of the country's area for only 5% of its population, Hokkaido is the wildest place in Japan. A paradise for lovers of nature and wide open spaces. Sapporo is the main city of Hokkaido, famous for its snow festival held every year in February.
Here are some beautiful impressions of Hokkaido:
Here are the 20 best things to see in Hokkaido
---
1. Start your visit of Hokkaido in Sapporo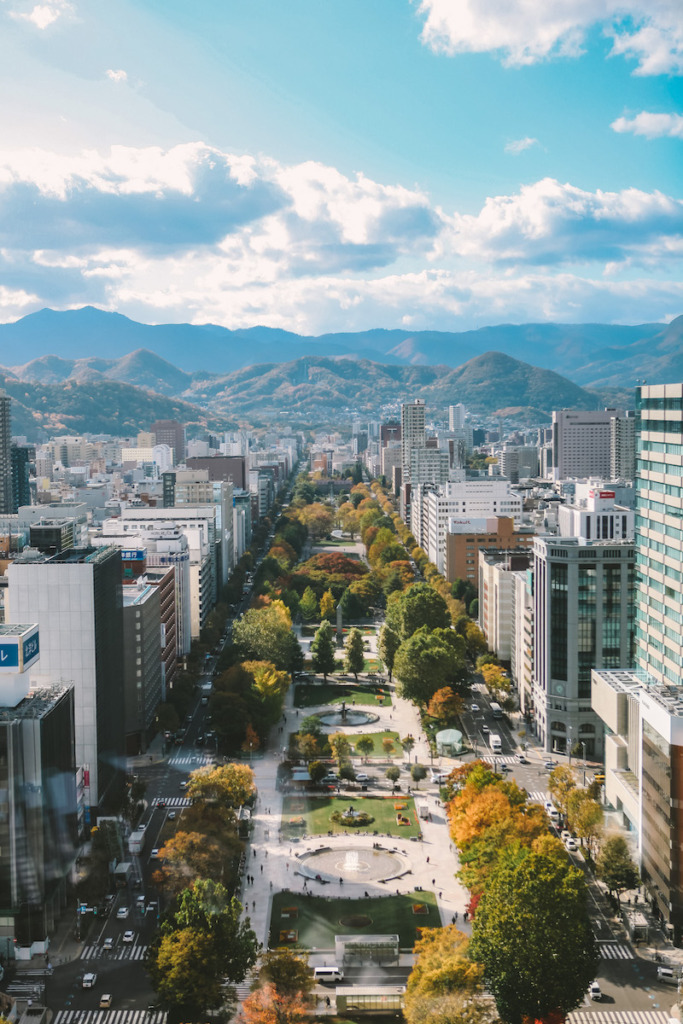 If you travel to Hokkaido from outside Japan, most likely you land in Sapporo first (although there are other airports accessible from Tokyo).
Sapporo is the fifth largest city in Japan. What we like about Sapporo is that it harmoniously blends urbanism and nature. Indeed, the entire city is surrounded by nature.
There are many things to see in Sapporo. You can easily spend 2-3 days in the capital of Hokkaido.
Here are some of the best things to see in Sapporo:
Go on top of the TV tower
Visit Odori Park
Check out the Snow Festival in Winter
Climb on top of Mount Moiwa (full guide here)
Eat some ramen at the Ramen Alley
Visit the Clock Tower, symbol of Sapporo
READ: 30 BEST THINGS TO SEE IN SAPPORO
Location: here
---
2. Visit Jozankei Onsen for its hot springs
Jozankei Onsen can be visited as part of a day trip from Sapporo. However, we would recommend to spend a night there, in a Ryokan (Japanese traditional inn) and enjoy its onsen (hot springs).
In total, Jozankei Onsen has 56 hot springs! This is "THE" onsen town of Hokkaido!
If you go there in autumn, the surrounding forests will look like an explosion of colors with the magnificent show of momiji (Japanese Maple Tree).
Visiting Jozankei Onse is one of the best things to see in Hokkaido. Besides the onsen, there are actually many things to do:
Visit Jozankei Gensen garden and its free footback
Cross Futami Suspension Bridge
Go Kayaking on the river
Admire Shiraito falls
READ: 16 BEAUTIFUL THINGS TO SEE IN JOZANKEI ONSEI
Location: here
---
3. Explore Otaru in Hokkaido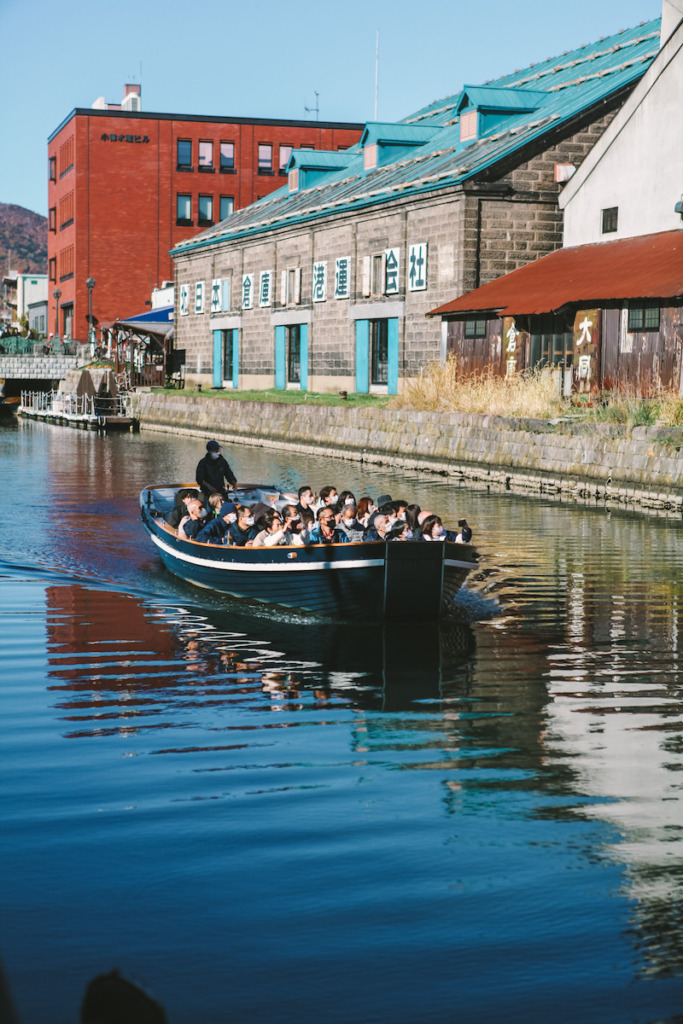 Formerly the capital of Hokkaido, Otaru is a historic town with lots of character. Once a thriving herring fishing town, Otaru attracted lots of merchants from around the world.
Today Otaru is pleasant for its preserved canal, its glass craftsmanship, its delicious seafood, and overall its great atmosphere. Don't miss the Otaru Light Festival held in winter. Thousands of candles are lit around the city. It's absolutely gorgeous.
Visiting Otaru is one of the best things to see in Hokkaido.
A visit of Otaru includes:
Otaru Canal
Sakaimachi street
Eat a Kaisen-don
Visit the "Wall Street" district
Taste some sake at Tanaka brewery
READ: 20 GREAT THINGS TO SEE IN OTARU
Location: here
---
4. Check out the Nikka Whisky Yoichi Distillery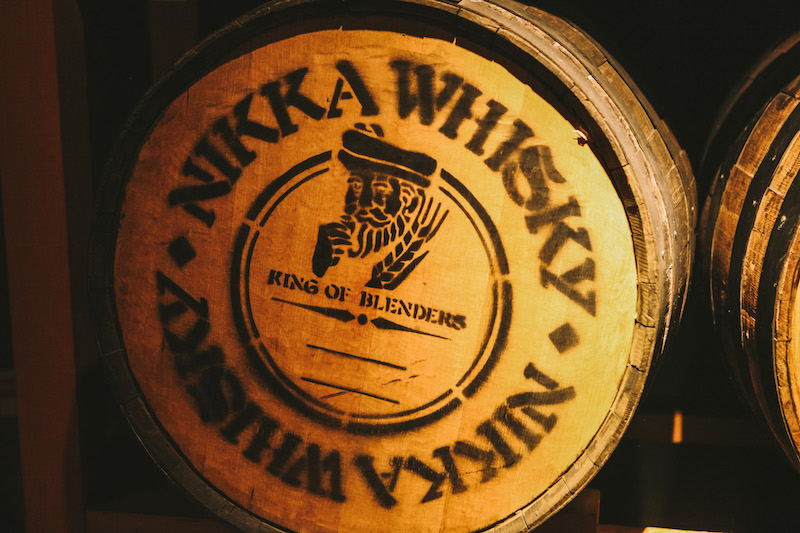 If you know a bit about whisky, you are certainly aware that Japan produces some of the best whisky in the world! In the recent years many of their whisky have been awarded #1 whisky in the world! Impressive right!
Not far from Otaru, you can visit the Nikka Whisky Yoichi Distillery, this is one of the birthplace of whisky in Japan! Its owner, a true pioneer, chose this location as it resemble the most, the conditions in Scotland (known for centuries for producing the best whisky in the world).
Here you can tour the distillery, taste the Yoichi Whisky, and visit the very interesting museum on how whisky production started in Japan!
This place is close to Otaru, easily accessible by car.
Location: here
Website: here
---
5. Niseko, the best ski resorts in Hokkaido!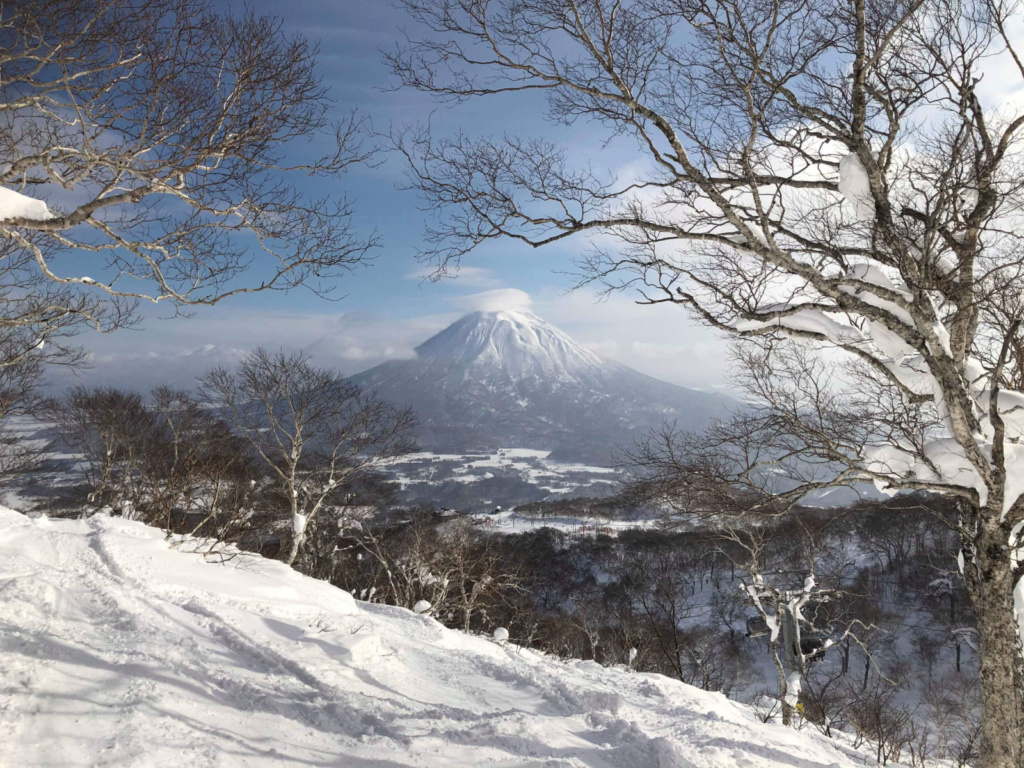 For ski and snowboard lovers, go to Niseko in winter. This is the best ski resorts in Hokkaido! Located 120 km south of Sapporo, the 4 large ski areas of Niseko (called Niseko United) offer an average snow cover of 14 meters per season! Insane right!
Niseko is a true paradise for winter sports enthusiasts. In summer you can tackle the ascent of Mount Yotei (1,898m), practice trail running, test your swing at one of the many golf courses or even go canoeing or rafting on the Shiribetsu River.
READ:
BEST THINGS TO DO IN NISEKO IN WINTER
6 BEST SKI RESORTS IN HOKKAIDO
12 UNIQUE WINTER ACTIVITIES IN HOKKAIDO
Location: here
---
6. Visit the stunning Lake Toya
Lake Toya is located within the huge Shikotsu-Toya National Park. This large caldera lake is blessed by nature. Volcanoes, waterfalls, forest, onsen, there is so much to see and do in Lake Toya for nature lovers.
Toya means "lake" in the language of the Ainu, the indigenous people of Hokkaido. Formed barely 110,000 years ago, its depth gives it an intense blue.
For the best view go to the free observatory or take a cable car to the top of the beautiful Mount Usu. The panorama between ocean and volcanoes is worth a look. Don't forget to go on a boat tour to visit one of the islands in the middle of the lake.
Lake Toya is one of the best things to see in Hokkaido.
READ: 12 BEST THINGS TO SEE IN LAKE TOYA
Location: here
---
7. Be amazed at the "Hell Valley" in Noboribetsu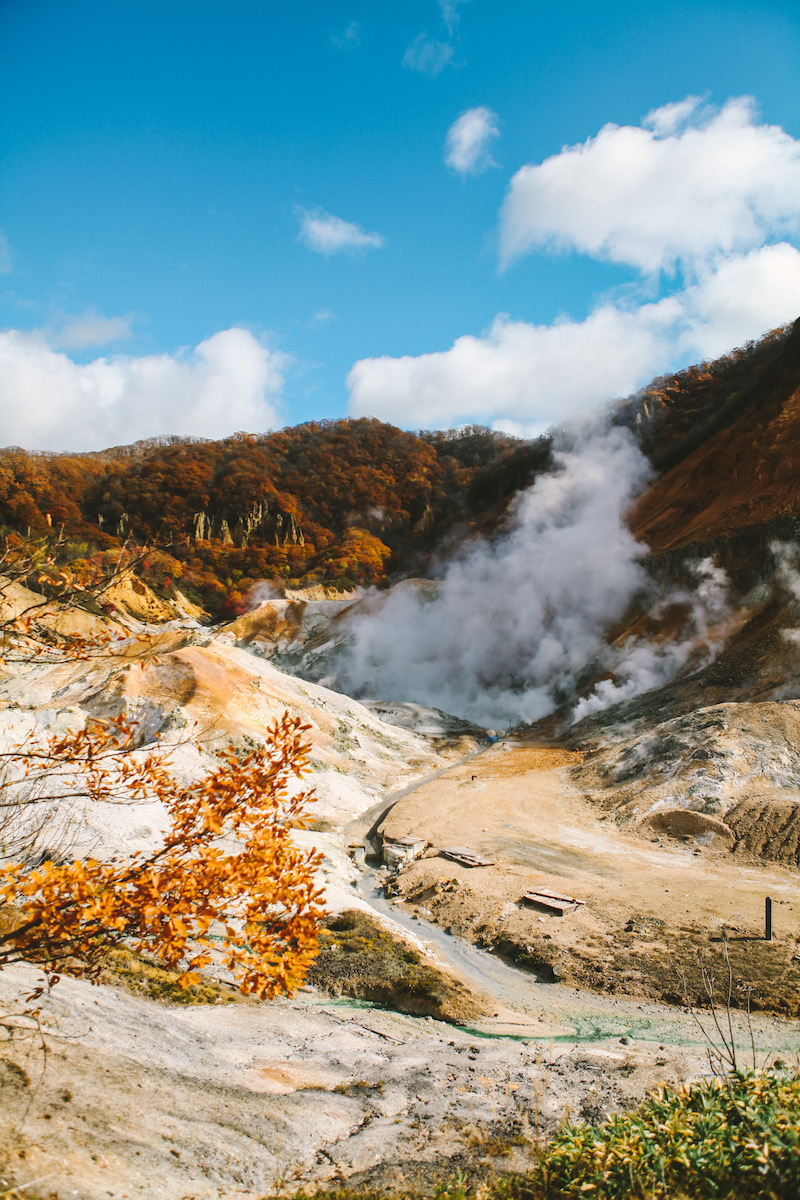 Like Lake Toya or Mount Yotei near Niseko, Noboribetsu Onsen also belongs to Shikotsu Toya National Park.
In this lively little town with the omnipresent smell of sulphur, you can discover an impressive geothermal park, also called the Hell Valley.
Clearly this is one of the most impressive things we visited in Hokkaido! This is clearly a must one of the best things to see in Hokkaido.
After the Hell Valley, complete your visit with Oyunuma pond and Oyunuma river, where you can dip your feet in very hot water. You can also see many bears at the bear farm, and enjoy an onsen in a Ryokan.
READ: 18 AWESOME THINGS TO DO IN NOBORIBETSU
Location: here
---
8. Visit the Ainu Museum
If you have to visit 1 museum in Hokkaido, then choose this one. The Ainu museum.
What is the Ainu?
The first residents of Hokkaido are actually called the Ainu. Indeed, Hokkaido wasn't a part of Japan until fairly recently in the history. The Ainu would actually be Siberians looking for a less hostile place to settle. They are physically very different from the Japanese, with characteristics that are closer to the Mongols (darker skin, more European eyes and curly hair; it is even said that some Ainu had blue eyes).
The Ainu way of life was then based on a harmony with nature: a population composed of hunters, fishermen and horticulturists. A final category would have developed over time: merchants, who traded with other peoples. This way of life would have lasted until about the seventh century.
What to see at the Ainu museum?
The indoor-outdoor museum boasts a huge area of ​​about 10 hectares. It contains a beautiful museum, a theater, traditional Ainu houses, and many shows are organized throughout the day. Here you will learn a lot about the Ainu, their culture, tradition and history.
The museum is located in a gorgeous park, with a massive lake and the mountains surrounding it.
This is Hokkaido's first national museum! We thoroughly enjoyed this visit and watched multiple Ainu shows. We highly recommend a visit to this museum.
Location: here
Website: here
---
9. Explore Hakodate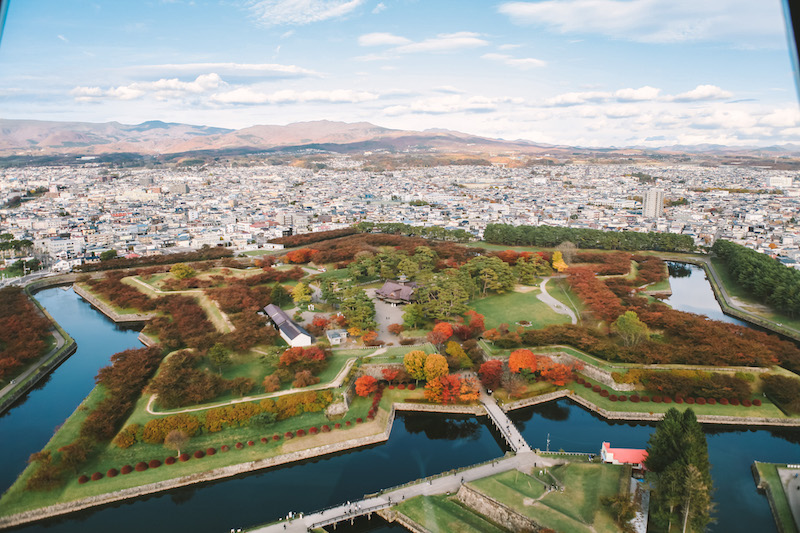 Hakodate is the third largest city in Hokkaido. This town is a historic trading port located in the south of the island of Hokkaido. Hakodate is one of the best things to see in Hokkaido.
Particularly known for Goryōkaku Fort, the first Western-style fort built in Japan, be sure to stroll through its magnificent park with 1,600 cherry trees, offering an unforgettable sight when in bloom.
To gain height, climb to the top of the Goryōkaku tower: you can then admire its star-shaped architecture as well as the view of Hakodate Bay.
Also, make sure to visit the historic red brick warehouses as well as checking out the view at Mount Hakodate, known as the world's top three night views
READ: 20 UNMISSABLE THINGS TO SEE IN HAKODATE
Location: here
---
10. Furano and its magnificent flower fields
In spring, be sure to explore the flowery fields near the town of Furano. At this time, the lavender meadows are in bloom and offer breathtaking scenery and exquisite scents. In winter, the town turns into a pretty ski resort (one of the best in Hokkaido).
Furano, is one of the best things to see in Hokkaido.
READ: WHAT TO SEE IN FURANO IN WINTER
Location: here
---
11. Visit Biel and its surroundings
Biel is located near Furano. This is one of the best tings to see in Hokkaido.
In the hilly country of Biei, due to the blessings of the Tokachidake mountain range, there are many mysterious and fascinating places including the blue pond of Biei (photo above). After an eruption in 1988, a pond was built to prevent volcanic erosion of sand and when the river water started to accumulate, something interesting happened by chance.
The blue color of the water comes from the aluminum of nearby sources and reflects the color of the blue sky. The sulfur and lime turned the pond bed to white and this brings out the blue color.
There are many sights around the Blue Pond, such as Shirohige Falls, Shirakaba Kaidou Refreshing Walk (Birch Road) and Tokachidake Observatory for a sublime view of the Tokachidake Mountain Panorama. More info here.
Location: here
---
12. Asahiyama Zoo, the most famous in Japan
The Asahiyama Zoo in Hokkaido (near Furano) happens to be the most famous zoo in Japan but also the one located the most north of the archipelago. It owes its success to the fact that the animals are very close to the visitors, through a unique layout.
On June 1, 1967, the Asahiyama Zoo opened its doors, with 75 animal species. Located on Mount Asahi, in the town of Asahikawa, the second largest city on the island of Hokkaido, after Sapporo.
It was in 1997 that the management of the zoo decided to completely rethink the structure of the place and to offer a zoo entirely oriented towards interaction and proximity with animals, for visitors. Thus, after major works, the zoo proposed facilities giving greater freedom to the animals, more space for them and also a very close proximity to visitors.
This zoo attracts a few millions visitors every year!
The highlights are the penguin walk, chimpanzee forest, polar bears etc.
Website: here
Location: here
---
13. Enjoy the view at Unkai Terrace
Also not far from Furano, make sure to check out the Unkai Terrace.
This is where you will have the most unique view during your trip of Hokkaido. If you are lucky, you will see a sea of clouds on top of the mountains.
The best time to enjoy the view is at sunrise. So be prepared to wake up early! One thing is for sure, if the conditions are right, you won't be disappointed. This may well be one of your best memories during your trip to Hokkaido.
Make sure to check their website, to check if the conditions are good.
Location: here
---
14. Daisetsuzan National Park, the largest national park in Japan
In the heart of the island of Hokkaido, more than 220,000 hectares of untamed nature promise you a visit out of this world. This park is called Daisetsuzan.
Daisetsuzan Park is an invigorating natural setting, with dozens of volcanoes, numerous waterfalls and vast green expanses dotted with alpine flowers in spring. T
It is one of the best things to see in Hokkaido for nature lovers. If you are lucky you will be able to observe one of the largest owl in world, up to 70cm in heights (called "Kotan korokamui").
At Daisetsuzan Park, the most popular activities are hiking, climbing and relaxing in onsen.
Location: here
Website: here
---
15. Visit Makomanai Takino cemetery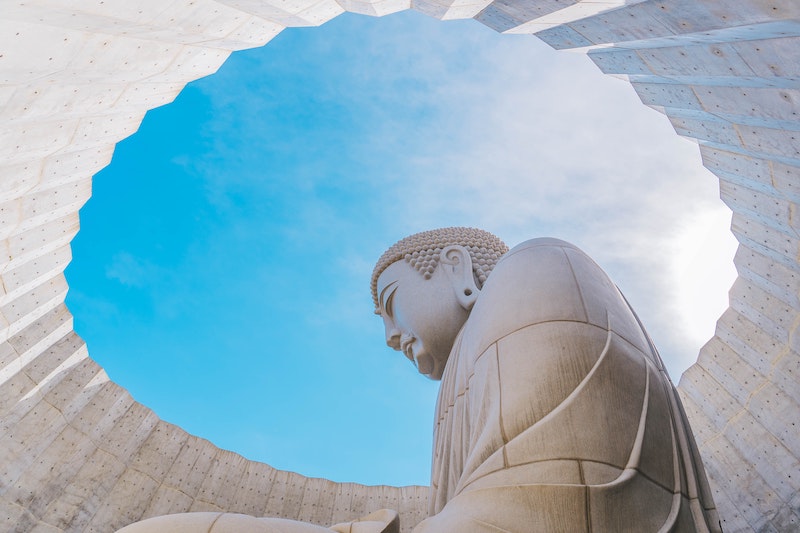 This is an incredible place to discover in Hokkaido.
This place has been designed by the star architect in Japan, Tadao Andô.
Here you will be solemnly welcomed by a line of forty Moai heads (like the ones you can see in Easter Island). On the left side you will then see an almost perfect replica of Stonehenge, the famous megaliths of England!
Once at the park continue your visit through the concrete tunnel guided by the light at the end. At the end of the tunnel you will find yourself at the foot of a massive Buddha statue of 13 meters high.
Location: here
Admission fee: Free
---
16. Observe the Red-crowned cranes in the Kushiro Shitsugen National Park
With its 2680km2, Kushiro Shitsugen National Park is the largest wild wetland in the country. Through the swamp, the Kushiro River flows before finishing its journey into the Pacific Ocean.
This is one of the wildest places in Hokkaido.
Kushiro Shitsugen National Park is home to an iconic specie, the red-crowned crane, which nests in the swamp. This majestic bird almost disappeared at the beginning of the last century, victims of hunting. It is in particular thanks to the action of a man, Ito who protected and fed them during the long harsh winters that they were able to be saved. Today, we count nearly 2,000 on the island, which is rather encouraging.
The red-crowned crane is a symboic bird in Japanese culture. In the Japanese collective imagination, the species is a symbol of longevity, happiness and luck. It is said that the red-crowned crane lives for 1000 years and transports souls to paradise.
The red-crowned crane is one of the best things to see in Hokkaido.
Location: here
Website: here
---
17. Visit Shikaribetsu Kotan in winter
In Japan, there is a village only accessible during winter: Shikaribetsu Kotan
Indeed, for 35 years, Lake Shikaribetsu (Shikaribetsuko in Japanese) located in the center of the island of Hokkaido, has been transformed during the winter into a village made entirely of ice.
The lake, located at the southern end of Daisetsuzan National Park, is incredibly beautiful. The water of this lake, which is one of the clearest in Japan, freezes completely during the winter, allowing the construction of igloos, a bar and even a chapel entirely made of ice.
Other activities are also offered such as a cinema, a maze for children, snowmobile rental, ice sculpture lessons or cross-country skiing.
The Shikaribetsuko Kotan is usually accessible from end of January until end of March.
Location: here
Website: here
---
18. Enjoy the amazing food in Hokkaido
A stay on the island of Hokkaido in Japan means that you will eat some of the most amazing food in Japan!
Main agricultural region of the country, its varied cuisine consists of some of the best seafoods in Japan (make sure to try their crab!), fresh and locally grown vegetables, but also meats such as lamb.
Among the essential local specialties:
Kaisen-don: a delicious bowl of rice served with seafood (sea urchins, salmon roe, scallops, shrimps or crabs)
Ishikari-nabe: a stew of salmon with vegetables, tofu and konjac served in a miso broth
Jingisukan or "Genghis Khan": specialty of Hokkaido, this dish based on finely cut lamb or mutton meat is traditionally prepared on a grill in the shape of a Mongolian soldier's helmet. It is usually served with grilled vegetables such as bean sprouts, cabbage and pumpkin
Another must-try dish: ramen! The birthplace of miso ramen, Sapporo is the perfect place to sample this quintessentially Japanese gourmet dish. Its classic version is made with a miso broth (soybean paste), medium curly noodles, bean sprouts and onions.
Sapporo is also a real mecca for beer lovers since it was here that the first industrial brewery in the country was born in 1876, Sapporo Beer!
Be sure to visit the excellent Sapporo Beer Museum to learn about the history of the Sapporo Brewery and the beer industry in Japan. You can even end the visit with a tasting of the different beers offered by the brand.
---
19. Visit the Akan-Mashu National Park
Akan-Mashu National Park is a large national park in the eastern part of the Japanese island of Hokkaido.
The park's attractions are its three sparkling clear mountain lakes, the eponymous Lake Akan to the west, Lake Mashū to the east, and Lake Kussharo. This is one of the best things to see in Hokkaido.
Lake Akan is the most visited out of the three, thanks in large part to the mysterious balls of fuzzy green algae known as marimo. There is also a small Ainu Museum and dance performances in the village of Ainu Kotan.
In Akan-Mashu National Park you can enjoy many activities such as canoeing along the nearby Kushiro River. There are also lots of great onsen, beautiful hikes and so much more.
Akan-Mashu National Park is one of the best things to see in Hokkaido. Make sure to check it out.
Location: here
Website: here
---
20. Visit Abashiri in winter to see the drift ice
Abashiri is a coastal city located northeast of the island of Hokkaido. Renowned for its phenomenon of drifting ice called ryuhyo which forms every winter, this fishing port is home to several cultural sites including the fascinating Prison Museum. The region also includes 5 lakes where you can observe beautiful nature.
The sea ice that forms every winter in the bay is one of the characteristic images of Hokkaido, the northernmost and coldest island in Japan.
Every winter, from January to the end of March, you can observe the formation of drift ice. This natural phenomenon is characterized by salt water which freezes on the surface and thus forms more or less thick sheets of ice which drift with the wind. This majestic and quite rare spectacle in the world attracts many tourists every year! This is one of the best things to see in Hokkaido.
Location: here
---
Best time to visit Hokkaido?
In spring, the region is barely emerging from winter and can still remain cold at the start of the season. But the colors are starting to show across the northern landscapes. The temperatures move away from the freezing and become pleasant. Around mid-May, the cherry trees begin to bloom.
In summer, you can avoid the high heat of Japan and have much more bearable temperatures. You will therefore not be exhausted by the heat and humidity of the rest of the country, which can grant you walks through the scenery of Hokkaido without any problem! You can also enjoy many activities in the many lakes and river of Hokkaido.
In autumn, you can find beautiful glowing colors throughout Hokkaido. The weather conditions are good even if the weather is starting to get cold. This is one of our favorite seasons to travel to Hokkaido.
In winter, you are in coldest part of Japan! Snow lovers and skiers will have a great time. The landscapes will be fully covered in tons of snow! It's a true Winter Wonderland. Without a doubt, the best season in Hokkaido!
---
How to get to Hokkaido?
Reach the Hokkaido by train
Hokkaido is a separate island located a few kilometers from the main island of Honshu. However, you can still get to Hokkaido from Tokyo by train via the Seikan tunnel passing under the sea. It is 53 kilometers long tunnel. The train will stop in Hakodate.
Traveling by train through Japan is one of the most convenient mean of transportation. It's always on time, it's comfortable and the railway network is vast. However, it can be very expensive unless you purchase the JR Pass. This pass will allow you to travel through Japan and taking the train unlimited!
You can purchase your pass at a discounted price here. If you are only traveling in Hokkaido, then you can buy the Hokkaido JR pass only, check it out here.
Getting to Hokkaido by plane
If you opt for plane, this will be the fastest option! You can also choose amongst several airports in Hokkaido, The main one is Chitose Airport in Sapporo. There are about ten airports across the whole island, which allows you to choose which area of ​​Hokkaido you want to go to.
To book your flights and compare the cheapest options click here.
Take a ferry
Taking the boat is also one of the possibilities to reach Hokkaido. You can take different ferries and thus reach Hakodate.
---
Other useful information about traveling to Hokkaido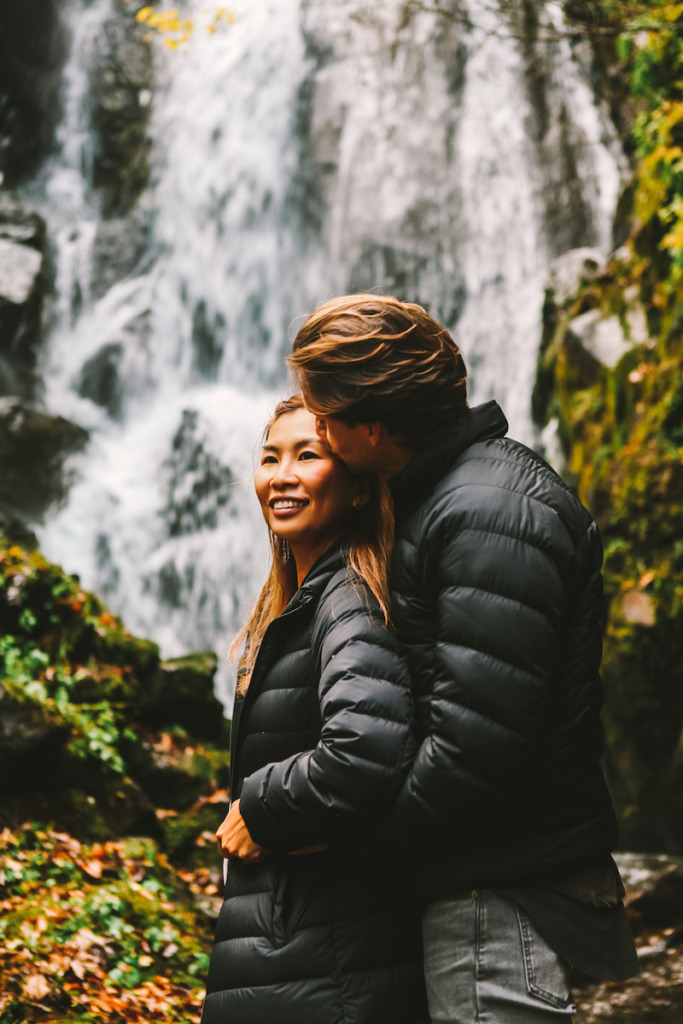 HOW LONG TO TRAVEL TO HOKKAIDO?
HOW LONG TO TRAVEL TO HOKKAIDO: 8/10 days allow you to see some essential spots, but the island is clearly too big. 3 weeks/1 month would be more suitable for a complete loop.
CURRENCY: Yen (JPY). The Japanese work a lot with cash, it is not uncommon to fall into a "No credit card" place. So always have cash on you. Distributors are everywhere even in small grocery stores like 7/Eleven.
VISA: no need visa for most countries. Check it out here.

TEL/INTERNET: we recommend buying an eSim Card online here or direclty when you arrive at the airport (it would be more expensive though). There are also possibility of renting a pocket wifi on arrival at the airport for the duration of the trip (see here).
WHY GO? Nature, wildlife and skiing/snowboarding in winter of course!
GOOD TO KNOW:
– The Japanese speak very little English… especially outside the big cities. So get your google translate app ready!
– In public onsens (hot baths), nudity compulsory, but women and men separated.
– Driving is on the left side. International Driving License is required and for certain countries an official translation of your license as well.
---
Hokkaido Itineraries
As mentioned earlier in our post, it's hard to see everything during a single trip to Hokkaido unless you have a full month to spend on this magical island.
It will also depend whether you decided to rent a car or take public transportations everywhere. And finally which seasons you decide to go.
If you decide to rent a car in Hokkaido, we recommend Nippon-Rent-A-Car, or Toyota-Rent-A-Car. They have many agencies around Hokkaido and their website/information are all provided in English.
Assuming you have 14 days on the island and a car, we propose 2 different itineraries as follows:
14 DAYS ITINERARY TO SEE A BIT OF EVERYTHING
DAY 1: ARRIVE IN SAPPORO
DAY 2: FULL DAY OF EXPLORATIONS IN SAPPORO
DAY 3: EXPLORATION OF SAPPORO SURROUNDINGS (MOUNT MOIWA)
DAY 4: VISIT JOZANKEI ONSEN
DAY 5: VISIT OTARU
DAY 6: DRIVE TO FURANO
DAY 7: VISIT THE BIEI AREA
DAY 8: VISIT UNKAI TERRACE
DAY 9: DRIVE TO NOBORIBETSU
DAY 10: VISIT NOBORIBETSU AREA
DAY 11: VISIT LAKE TOYA
DAY 11: DRIVE TO HAKODATE
DAY 12: VISIT HAKODATE
DAY 13: VISIT HAKODATE
DAY 14: RETURN YOUR CAR IN HAKODATE AND TAKE A FLIGHT BACK TO TOKYO, OR DRIVE BACK TO SAPPORO
---
14 DAYS ITINERARY FOR NATURE LOVERS
DAY 1: ARRIVE IN SAPPORO
DAY 2: FULL DAY OF EXPLORATIONS IN SAPPORO
DAY 3: SAPPORO TO ASAHIKAWA
DAY 4: SHIRETOKO NATIONAL PARK
DAY 5: SHIRETOKO NATIONAL PARK
DAY 6: AKAN NATIONAL PARK
DAY 7: AKAN NATIONAL PARK
DAY 8: KUSHIRO SHITSUGEN NATIONAL
DAY 9: KUSHIRO SHITSUGEN NATIONAL
DAY 10: KUSHIRO SHITSUGEN NATIONAL
DAY 11: NOBORIBETSU ONSEN
DAY 12: NOBORIBETSU ONSEN
DAY 13: LAKE TOYA
DAY 14: BACK TO SAPPORO
---
In conclusion about the best things to see in Hokkaido
A trip to Hokkaido is a connection with nature. This wild and gorgeous island is absolutely stunning, especially for nature lovers. We will never forget our walk through the Hell Valley in Noboribetsu, our snowboard trips to Niseko or Furano, the many volcanoes, waterfalls and wonderful lakes we saw!
It was also very interesting to see cities which look so westernised and different to the rest of Japan, such as Otaru or Hakodate. Both were heavily influenced by western countries.
And after all these adventures, nothing better than enjoying an onsen in one of the many ryokans in Hokkaido!
We truly enjoyed our trip to Hokkaido and we hope you will too. If you have any question to help you prepare for your trip, please feel free to leave a comment below. We usually respond within 24 hours.
For more posts related to Japan, check out this link here.
---
Related posts
30 AWESOME THINGS TO DO IN SAPPORO: here
20 GREAT THINGS TO SEE IN OTARU: here
12 INCREDIBLE THING TO SEE IN LAKE TOYA: here
12 UNIQUE WINTER ACTIVITIES IN HOKKAIDO: here
18 AWESOME THINGS TO SEE IN NOBORIBETSU ONSEN: here
16 BEST THINGS TO SEE IN JOZANKEI ONSEN: here
VISIT MOUNT MOIWA IN SAPPORO: here
VISITING FURANO IN HOKKAIDO DURING WINTER: here
20 INCREDIBLE THINGS TO SEE IN HAKODATE: here
WHAT TO DO IN NISEKO, HOKKAIDO: here
6 BEST SKI RESORTS IN HOKKAIDO: here