WHAT TO DO IN GENTING HIGHLANDS? IS IT WORTH IT TO VISIT GENTING HIGHLANDS? IS IT BETTER TO STAY OVERNIGHT AT GENTING HIGHLANDS?
Genting Highlands stands as a picturesque hill resort located just an hour's drive from Kuala Lumpur, Malaysia's bustling capital city.
With an elevation of almost 2,000 m and a temperature averaging 24°, the weather is perfect all year round and the nights are cool. If you need some fresh air after Kuala Lumpur, Genting Highlands is a great place to spend a day or a weekend!
In this blog post, we will unveil the best things to do in Genting Highlands, ensuring an unforgettable experience for you!
"Genting Highlands, Malaysia's Las Vegas!"
One of the major attractions in Genting Highlands is its casino! Attracting thousands of people every year and having the reputation as Malaysia's Las Vegas
To continue to attract crowds, huge hotels have been built, indoor and outdoor theme parks, a concert hall, a cinema, outlet shops, as well as a golf course, and an artificial lake.
This makes Genting Highlands an ideal destination not only for gamblers but for the whole family looking at a great gateway from Kuala Lumpur.
Remember to buy your Genting Pass here, to benefit from over 20% discount, and get free access to many attractions including the Cable Car ride to get up to Genting Highlands!
In this post, we describe all you need to know about Genting Highlands, what are the best things to do, where to stay, and how to get there.
First, here are some impressions of Genting Highlands in Malaysia:
---
What to do at Genting Highlands?
1. START YOUR VISIT TO GENTING HIGHLANDS AT THE GENTING PREMIUM OUTLET (AWANA)
When you reach Genting Highlands, make a first stop at the beautiful outdoor Genting Premium Outlet. Here you can start enjoying the cooler temperature.
The outlet is located at the bottom of the mountain at Awana Station. This is the name of the cable car station which will take you to the top of the mountain (more on that later).
Genting Premium Outlet contains over 150 stores, multiple restaurants and cafes. Among the popular brands that can be found here are Nike, Adidas, Aigner, Coach, Polo Ralph Lauren, Superdry Outlet, Tumi and many more.
It's definitely a good place to buy clothes but if you don't want to buy things here, enjoy a walk around the area and grab a coffee.
Location: Here
Operating Hours: 10:00am – 10:00pm
Website: here
---
2. TAKE THE CABLE CAR (AWANA SKYWAY) to the top of Genting Highlands
After your visit to the outlet, head to Awana Cable Car Station. Here you can embark on a breathtaking cable car ride known as the Genting Highlands Awana Skyway, which offers panoramic views of the surrounding mountains and lush greenery.
This 3.38-kilometer-long cable car ride holds the record for being the fastest and the longest gondola lift in Southeast Asia.
Revel in the scenic vistas and capture unforgettable memories as you ascend to the summit of the resort.
As you go up the mountain, you will feel the temperature dropping! Enjoy it, as it's not common to feel cool in Malaysia!
You have different options in terms of tickets such as the glass floor Gondola. You can check out all the options and buy your ticket in advance here.
Note that you can drive all the way to the top of the mountain, however taking the Gondola is a great way to experience Genting Highlands. If you come by car, there are plenty of parking spaces at the Genting Outlet. From there you can easily walk to Awana Station.
Location of Awana Station: here
---
3. MAKE A FREE STOP AT THE STUNNING Chin Swee Caves Temple
When taking the Awana Cable Car, make sure to make a stop first at Chin Swee Station.
Situated on a rocky slope overlooking the breathtaking Genting Highlands, the Chin Swee Caves Temple is a serene and picturesque religious site.
Dedicated to the Chinese deity, Chin Swee, this temple is a masterpiece of traditional Chinese architecture and is adorned with ornate sculptures, colorful murals, and intricate carvings.
Explore the various prayer halls, pagodas, and gardens, and admire the stunning views of the surrounding hills. Don't forget to seek blessings and enjoy the peaceful atmosphere of this spiritual sanctuary.
Make sure to keep your cable car ticket with you, you can simply use it again to go to the top of the mountain with the cable car.
---
4. ADMIRE THE GENTING Sky Symphony SHOW
Genting Highlands is renowned for its world-class entertainment, and the resort hosts a plethora of captivating live shows and performances.
Be sure to catch the spectacular SkySymphony show at SkyAvenue, where a ceiling adorned with thousands of LED screens comes alive with vibrant colors and captivating visuals.
As soon as you arrive at top of the mountain, you see the Sky Symphony inside the shopping mall.
This is a light show with unique moving graphics. You will already start to feel the "Las Vegas" vibe of Genting Highlands with lights and big screens everywhere!
There is a special show every 2 hours which lasts for 15min. There are then 1001 winch balls that are suspended from the four-story ceiling full of different colors.
---
5. TIME TO HAVE FUN AT Skytropolis
Skytropolis is the indoor amusement park at Genting Highlands. You can't miss it, it's right after you enter the shopping mall from the Cable Car.
Having an indoor amusement park in such a place is absolutely mesmerizing! Here you can find all sorts of fun attractions for the entire family! The park offers over 20 different rides!
Opening Hours: Monday – Thursday: 12.00pm – 8.00pm, Friday – Sunday: 10.00am – 10.00pm
Ticket Price: Buy your ticket here
More info on the rides: here
---
6. LET's GAMBLE AT GENTING HIGHLANDS
Known as the "City of Entertainment," Genting Highlands offers a vibrant casino experience at the SkyWorld Casino.
With its expansive gaming floors and a wide array of table games and slot machines, this casino is a haven for both newbies and seasoned gamblers.
Try your luck at blackjack, baccarat, roulette, or any of the numerous slot machines, and relish the electrifying atmosphere that the casino offers.
There is a 2nd Casino, called Genting Casino, a bit older, but with lots of games as well.
The casino is open every day of the year. Note, however, that you need to be older than 21 to enter the premises. You'll also need to wear decent clothes, meaning no shorts or flip-flops…
Overall, we enjoyed gambling a little and feeling like in Vegas for a while. Although it's not really our thing…
---
7. WATCH A SHOW AT THE ARENA OF STARS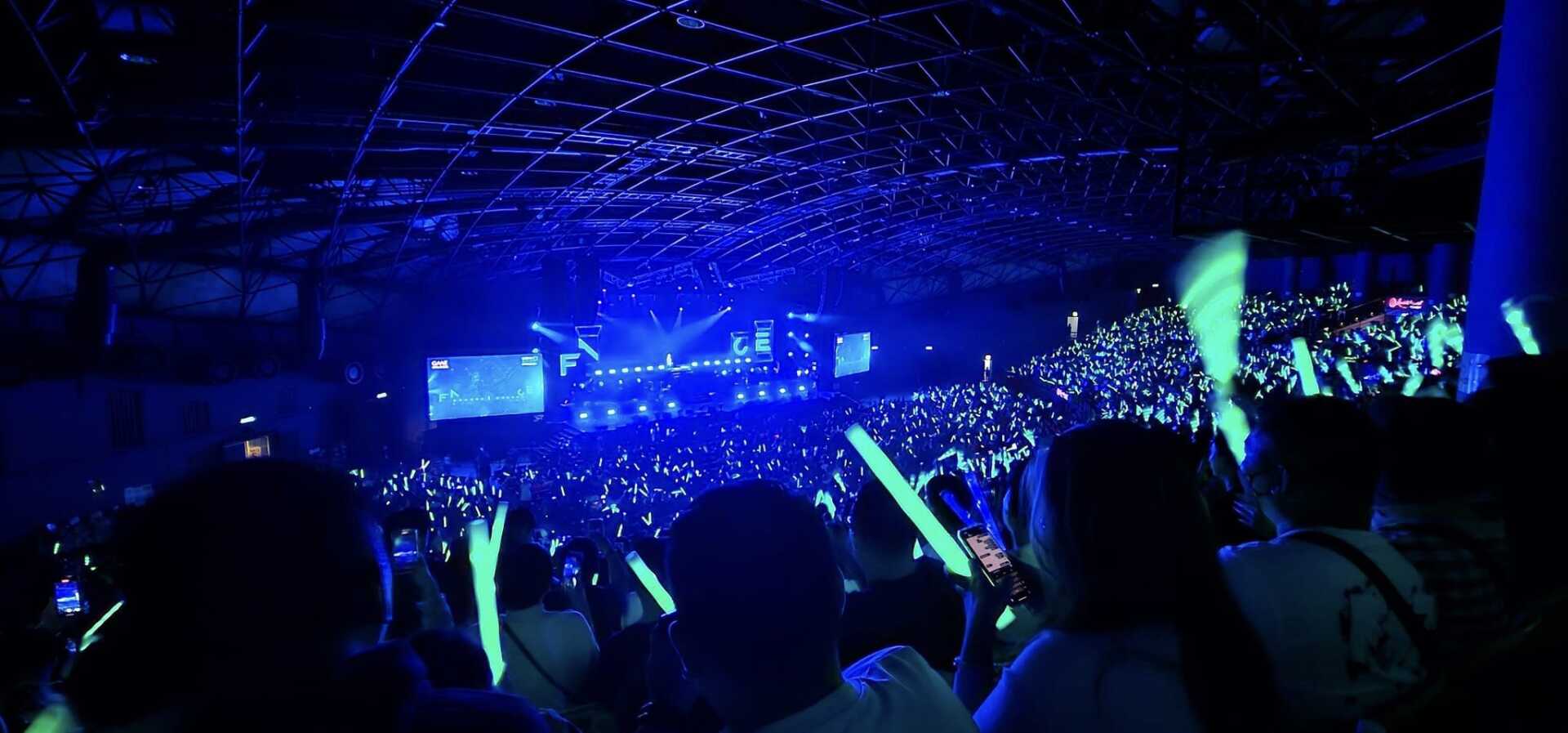 The Arena Of Star is a large concert hall that holds international or local events. It has a capacity of 45,000 seats.
Many popular artists came to play here such Sir Elton John, Sir Cliff Richards, Black Eyed Peas, Jolin Tsai, Chinese superstar Na Ying and many more.
Attending a show is one of the best things to do in Genting.
Show schedule: here
---
8. ENJOY SOME MORE AT THE OUTDOOR THEME PARK
Genting Highlands is all about entertainment. There is no shortage of activities!
And of the best things to do in Genting is to visit Genting SkyWorlds outdoor theme park.
Genting SkyWorlds has 9 different environments to explore with many fun rides! Check out Studio Plaza, Eagle Mountain, Central Park, Rio, Andromeda Base, Liberty Lane, Epic, Robots Rivet Town and Ice Age.
This place is a lot of fun for kids! We recommend buying your tickets in advance here.
---
9. VISIT Ripley's Believe It or Not
Ripley's Believe It or Not, is quite fascinating.
Their incredible artwork will make you hesitate to believe it.
You can walk around while looking at more than 300 exhibits of interesting works of art in this museum. A very balanced art exhibition because it has a variety of works such as strange paintings…
In addition, there are also some works of art made from everyday objects that have become one of the amazing collections. Pieces here are also shown in the form of videos, unique wax figures, cartoons, photographs, and rare artifacts.
Not only that, there are also exhibits from the world of science and illusions that are very cool. You really should come to this museum with your family.
Website: here
Ticket: purchase here
---
10. Discover the Jurassic Research Center
Unleash your inner paleontologist at the Jurassic Research Center, an interactive and educational attraction located within Genting Highlands.
Step into the world of dinosaurs and engage in hands-on activities that offer insights into the prehistoric era. Marvel at life-sized dinosaur replicas, participate in fossil excavation workshops and learn about the fascinating creatures that once roamed the Earth.
This immersive experience is both entertaining and educational, making it a great choice for families and dinosaur enthusiasts.
---
11. Indulge in Culinary Delights
Genting Highlands is a paradise for food lovers, offering a diverse culinary scene that caters to various tastes.
From traditional Malaysian cuisine to international cuisine, the resort boasts an impressive range of dining options.
Savor authentic Chinese dishes at Din Tai Fung, or relish mouthwatering Malay high-end food at The Olive, known for its exquisite fine dining experience.
For those seeking a taste of home, numerous fast-food chains and casual eateries are also available.
There are also plenty of bars and clubs to celebrate!
Genting Highlands has it all!
---
12. LEARN MORE ABOUT THE MALAY CULTURE AT SeniKome Péng Hēng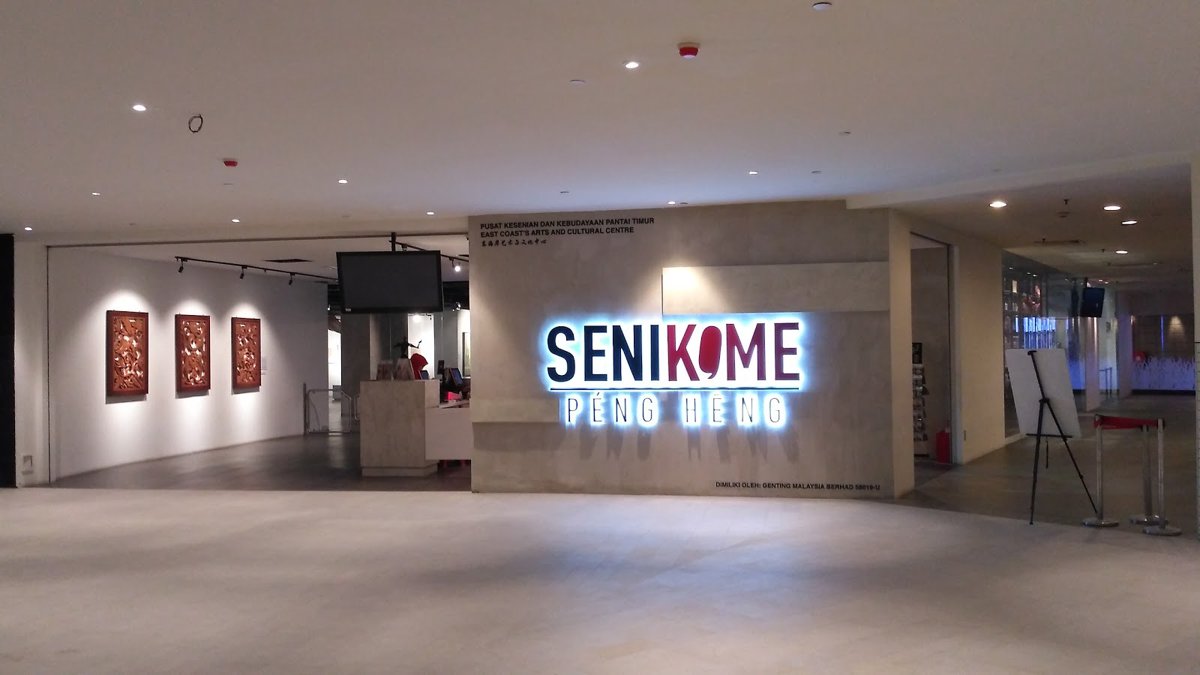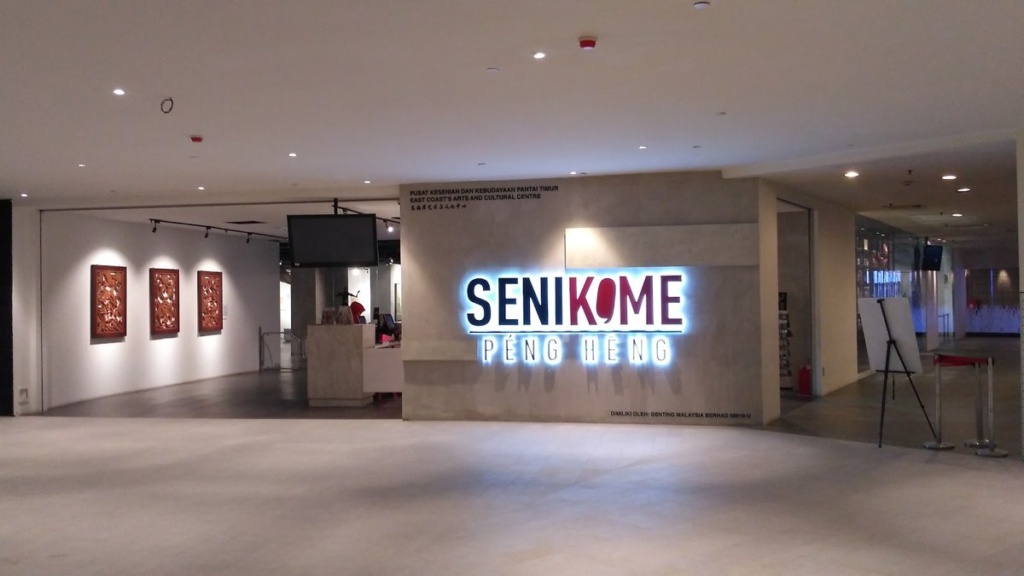 SeniKome Peng Heng is an interesting arts and culture center at Genting Highlands.
Here, you can witness various cultures specifically the culture of the East Coast states of Malaysia and Eastern states that receive less attention from the public, namely from the states of Pahang, Kelantan or Terengganu.
The museum displays lots of handicrafts which are worth a visit.
---
13. IMMERSE YOURSELF IN NATURE AT Awana Eco Park
Escape the hustle and bustle of the resort and discover the tranquility of Awana Eco Park, located within Genting Highlands but at the bottom of the hill near the outlet.
Here you can embark on nature trails that wind through lush forests, breathe in the crisp mountain air, and marvel at the picturesque landscapes.
The park also offers activities such as flying fox, archery, and horse riding, providing visitors with an exhilarating blend of adventure and natural beauty.
Location: here
---
14. Play golf at geNting highlands
Golf enthusiasts will be delighted by the Awana Genting Highlands Golf & Country Resort.
Set against the backdrop of the lush mountains, this resort offers a world-class golfing experience. Challenge yourself on the beautifully manicured fairways and greens, and enjoy the breathtaking views that surround the course.
After a round of golf, unwind at the resort's clubhouse, which features excellent dining options, spa facilities, and swimming pools. Whether you're a seasoned golfer or a novice looking to improve your skills, this resort is a golfer's paradise.
Location: here
---
15. VISIT A STRAWBERRY FARM
For a more in-depth experience, consider joining a guided tour of the Genting Strawberry Farm.
Learn about the cultivation techniques, the different strawberry varieties, and the farm's sustainable practices.
Take a leisurely walk through the strawberry fields while knowledgeable guides share interesting facts and anecdotes about the fruit. The tour often includes a hands-on session where you can pick your own strawberries, allowing you to fully immerse yourself in the farm-to-table experience.
---
16. A little further away, visit the World of Phalaenopsis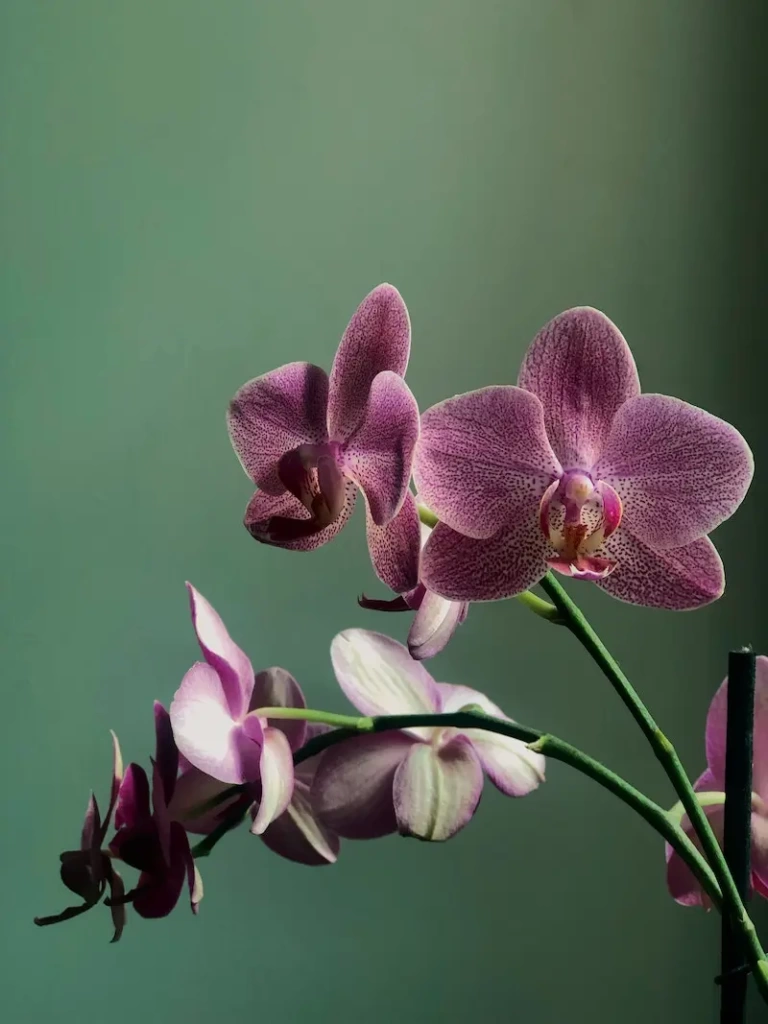 World of Phalaenopsis is an orchid farm with an area of around 6500 square meters. Wide enough that it is famous as the largest Phalaenopsis orchid farm or butterfly orchid in Malaysia.
This cheerful farm with colorful orchids is really impressive with more than 390 types of orchids that have been planted in this farm.
For your information, the butterfly orchid is a well-known type of orchid in Malaysia because of its ability to last for a long time and is easy to care for.
---
17. EXPLORE THE Happy Bee Farm & Insect World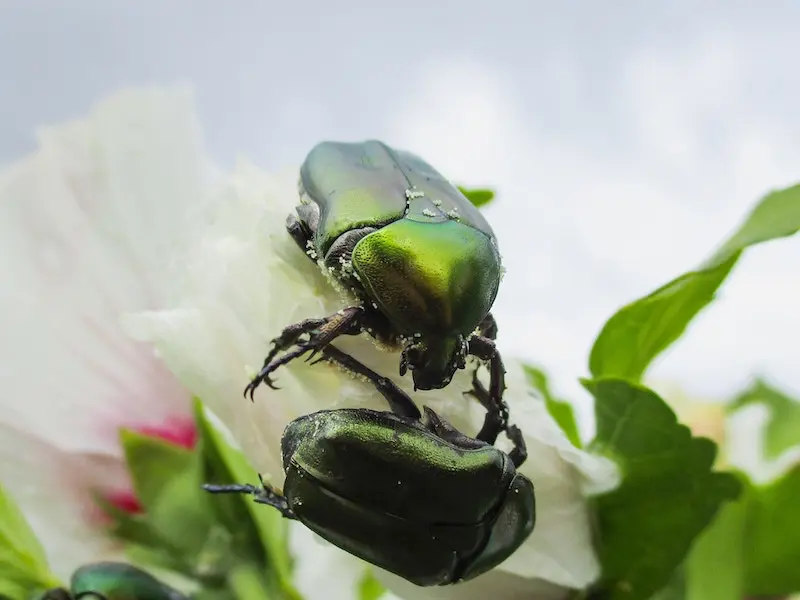 As we already know, there are many health benefits that come from honey. Happy Bee Farm traces the origin of honey and how it is processed from one stage to another.
Not only that, at Happy Bee Farm you can also learn about how Honey in various recipes. You can become a honey expert!
In addition to the bee farm, there is another attraction called Insect World where you can see various specimens of beetles that come in various sizes and colors which is truly a scientific experience.
---
18. BE amazed at the butterfly farm
If the Happy Bee Farm is full of sweetness with honey, the Butterfly Wonderland is full of beauty with many colorful butterflies.
Imagine walking while enjoying the fresh air of Genting and the view is colored by butterflies flying freely.
Inside this beautiful garden, you will be presented with a view of a waterfall, a koi fish pond and a pond with turtles roaming around. Your children will be delighted to see the cute animals in this beautiful landscape.
Happy bee Farm and Butterfly Wonderland are just next to one another, so you can easily combine your visit.
Location: here
---
19. Play bowling at Genting bowl
If you are a fan of bowling, you should try bowling at Genting Bowling.
It is indeed an extraordinary place to play bowling because it has been equipped with unique and very beautiful lights. Here you can come in large numbers or have a bowling competition because there are 20 lanes to play bowling.
Website: here
---
20. Go HIKING ON ONE OF THE MANY TRAILS IN THE AREA
Genting Highlands offers several picturesque hiking trails that allow visitors to immerse themselves in the natural beauty of the region.
Here are some popular hiking destinations in Genting Highlands:
Gunung Bunga Buah: For more experienced hikers seeking a challenge, Gunung Bunga Buah is a popular choice. The trailhead starts near Genting Highlands Premium Outlets, and the hike takes you through dense forests, steep slopes, and rocky terrain. The rewarding panoramic views from the summit make the effort worthwhile.
Chin Swee Caves Temple Trail: While visiting the Chin Swee Caves Temple, you can also explore the hiking trail surrounding it. The trail takes you through a peaceful forested area, allowing you to enjoy the tranquility and natural surroundings. The trail is relatively easy and suitable for hikers of various fitness levels.
Taman Awam Bukit Tinggi: Although not technically in Genting Highlands, Taman Awam Bukit Tinggi is located nearby and offers fantastic hiking opportunities. This park features well-marked trails that lead you through dense forests, waterfalls, and stunning viewpoints. The trail difficulty varies, catering to both casual walkers and avid hikers.
Before embarking on any hike, it's essential to check the current conditions, weather forecasts, and trail accessibility. It is recommended to wear appropriate hiking shoes, carry sufficient water, and be prepared with necessary equipment such as insect repellent and sunscreen.
Genting Highlands' hiking trails provide a chance to connect with nature, enjoy breathtaking views, and experience the tranquility of the surrounding mountains. Whether you're a seasoned hiker or a nature enthusiast, exploring these trails will undoubtedly enhance your visit to Genting Highlands.
More info on hiking trails in Genting Highlands: here
---
How to get to Genting Highlands from Kuala Lumpur?
Getting to Genting Highlands from Kuala Lumpur is relatively easy, and there are a few transportation options available. Here are the most common ways to reach Genting Highlands from Kuala Lumpur:
By Car:
From Kuala Lumpur, take the Karak Expressway (E8) or the Ampang-Kuala Lumpur Elevated Highway (AKLEH) to the Genting Sempah interchange. At Genting Sempah, follow the signs for Genting Highlands.
It takes about 1 hour to get there, but quite often especially on weekend you can expect a bit of traffic…
By Bus:
Several bus companies operate regular services from Kuala Lumpur to Genting Highlands. The most popular departure point is the Terminal Bersepadu Selatan (TBS) in Kuala Lumpur.
You can purchase bus tickets at the terminal or book them online in advance here.
Private Transfer:
If you are small group of people, it would make sense to book a private transfer. This would then be the most convenient way to get from KL to Genting and back.
Simply head here to book your transfer.
---
Where to stay in Genting Highlands

Genting Highlands offers a range of accommodation options to suit different preferences and budgets. Here are some popular places to stay in Genting Highlands:
Resorts World Genting (First World Hotel) The largest hotel in the World!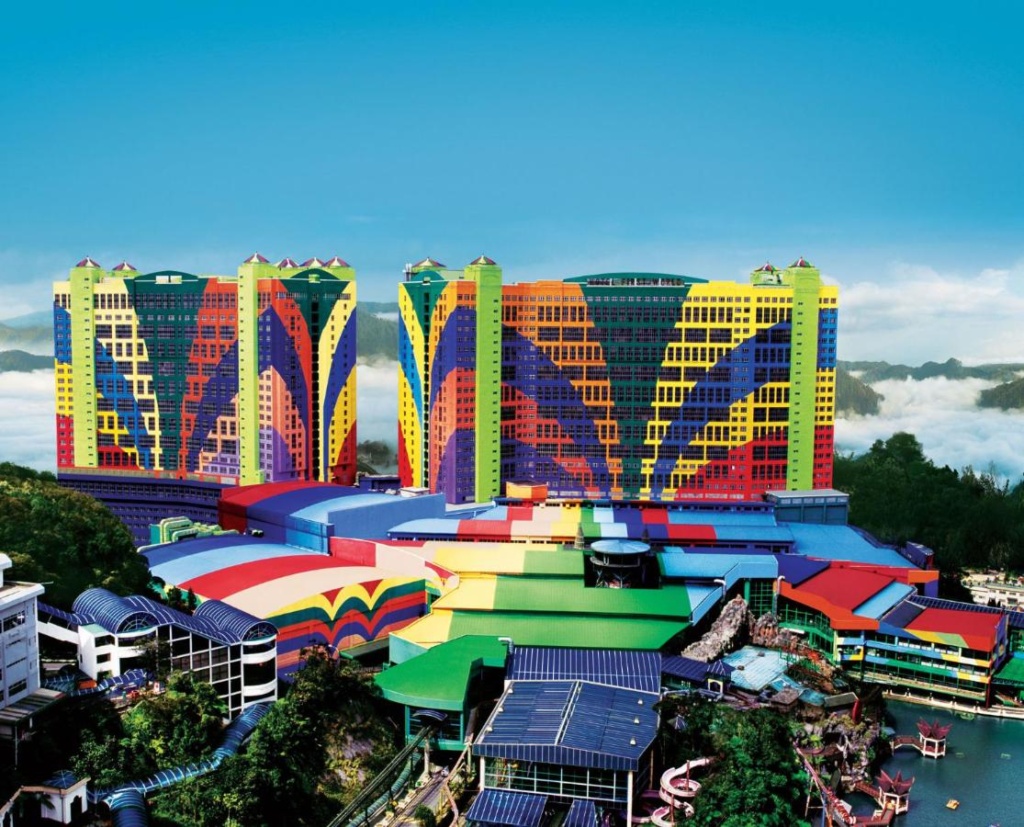 Resorts World Genting – First World Hotel is the main resort complex in Genting Highlands, offering a variety of accommodation options to cater to different needs. It claims to be the largest hotel in the World (Read: Fun Facts about Malaysia).
This is the most convenient hotel, as you can access everything pretty much directly from the hotel.
---
Awana Genting Highlands Golf & Country Resort:
This hotel is a well-established resort that caters to both golf enthusiasts and leisure travelers.
Awana Genting Highlands Golf and Country Resort offers spacious rooms, a golf course, recreational facilities, and stunning views of the surrounding mountains. The resort is located slightly away from the hustle and bustle of the main resort area, providing a tranquil and relaxing atmosphere.
---
Grand Ion Delemen Hotel: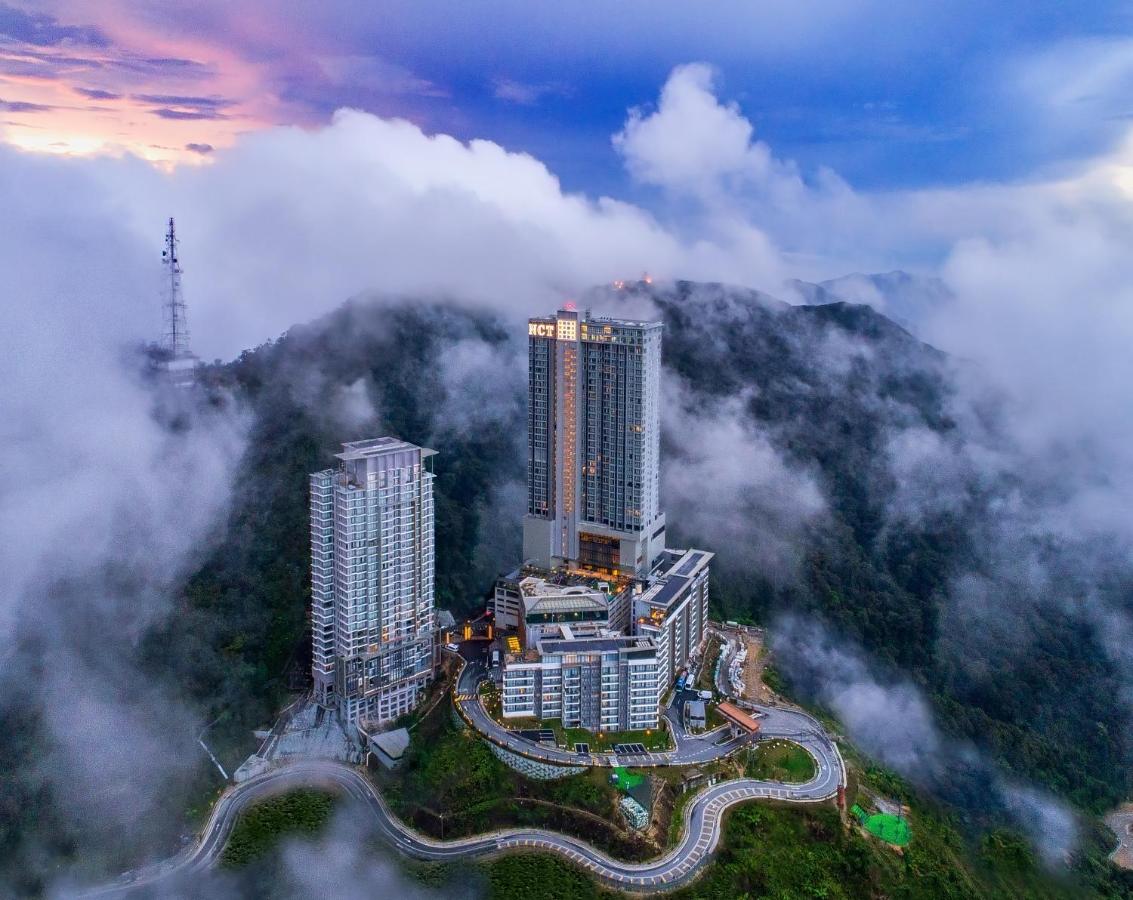 Situated in the midst of the lush rainforest, the Grand Ion Delemen Hotel offers a serene and picturesque retreat.
It features spacious and well-appointed rooms, a range of facilities including a spa, swimming pool, and multiple dining options. The hotel is known for its breathtaking views of the highlands and provides a peaceful escape from the bustling resort area.
---
In Conclusion about the Best Things to Do In Genting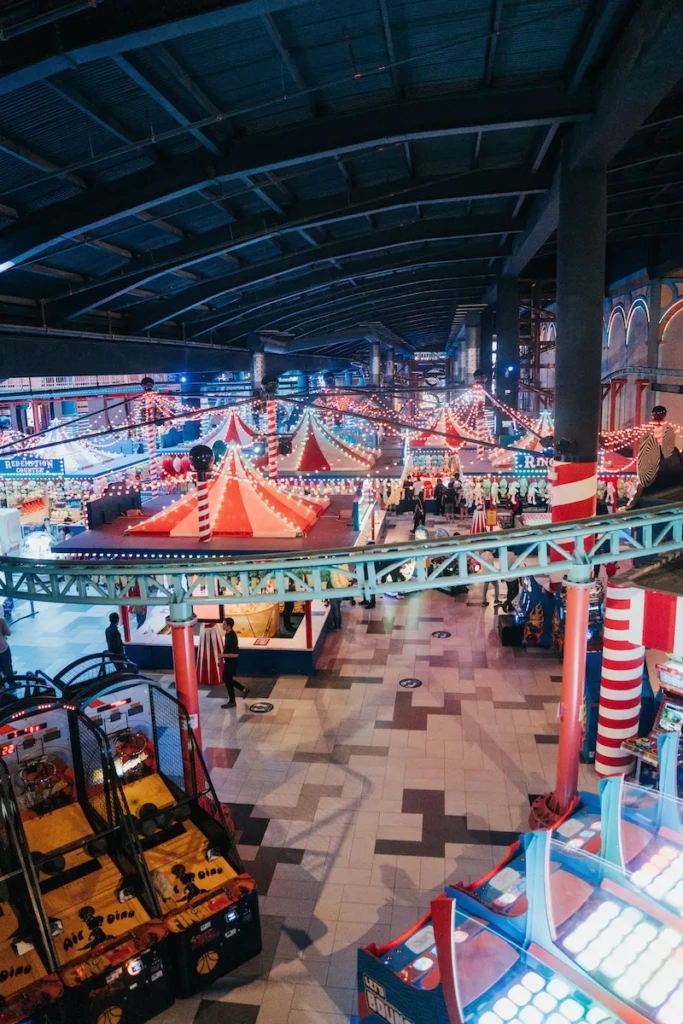 Genting Highlands is a hidden gem in Malaysia, offering a diverse range of experiences for every type of traveler.
From the adrenaline-pumping rides at the theme parks to the serene beauty of the natural surroundings, this high-altitude retreat captivates visitors with its unique charm.
Whether you're seeking adventure, relaxation, entertainment, or gastronomic delights, Genting Highlands has it all.
Learning Malay before your trip can make it even easier for you to enjoy the cultural delights of the area and communicate with locals more easily.
So, plan your trip to this enchanting hill resort, and immerse yourself in the wonders that await you. From the vibrant shopping centers to the awe-inspiring nature trails, Genting Highlands promises an unforgettable journey that will leave you with cherished memories.
To find out more about the things to do in Malaysia, you can find all our posts here.
---
Related Post
VISIT KLCC PARK, THE BEST PARK IN KUALA LUMPUR
20 BEST THINGS TO SEE IN PENANG, MALAYSIA
BEST PLACES TO STAY IN KUALA LUMPUR
AWESOME PLACES TO SEE IN LANGKAWI
VISIT COLMAR TROPICALE NEAR KUALA LUMPUR
DISCOVER THE JAPANESE GARDEN IN BUKIT TINGGI
DISCOVER THE SUMPTUOUS BLUE MANSION OF CHEONG FATT TZE IN PENANG
VISIT THE CLAN JETTIES IN PENANG!
BEST THINGS TO DO ON TIOMAN ISLAND, MALAYSIA
15 FUN FACTS YOU DIDN'T KNOW ABOUT MALAYSIA!