WHAT ARE UNIQUE ACTIVITIES TO DO DURING WINTER IN HOKKAIDO? WHAT ARE THE BEST ATTRACTIONS DURING WINTER IN HOKKAIDO? IS WINTER A GOOD TIME TO VISIT HOKKAIDO?
Hokkaido is the northernmost island of Japan! It is also the wildest island of Japan. The main draw here, is NATURE, NATURE, NATURE! While Hokkaido can be visited whole year round, winter is actually the best time to experience the "real" Hokkaido!
In winter Hokkaido is completely covered in snow. Not just a light snow, but tons of snow. In some areas it snows 14 meters per season! Can you imagine?!
READ: 6 BEST REASONS TO TRAVEL TO HOKKAIDO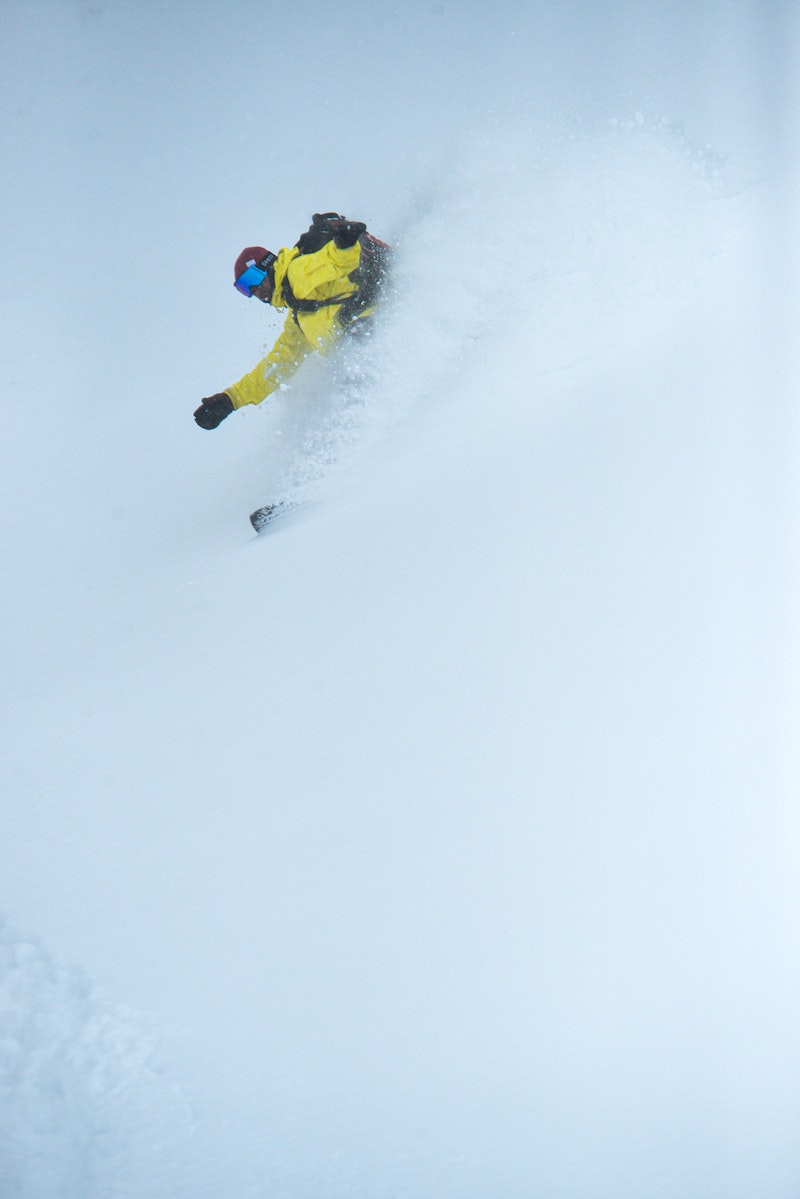 From mid-November to early January, the so-called "Neyuki" phenomenon takes place in most parts of Hokkaido. It is a phenomenon in which snow accumulates without melting! The accumulation of snow lasts for more than 30 days.
Another unique feature in winter is the the drifting ice that covers the Sea of ​​Okhotsk and stretches between Hokkaido and Russia. This is one of the best things to see in Hokkaido.
In winter there are many other activities do in Hokkaido, some might really surprised you! So read till the end 😉
Here is a glimpse of what Hokkaido looks like in Winter:
---
1. The most obvious winter activity in Hokkaido is skiing and snowboarding!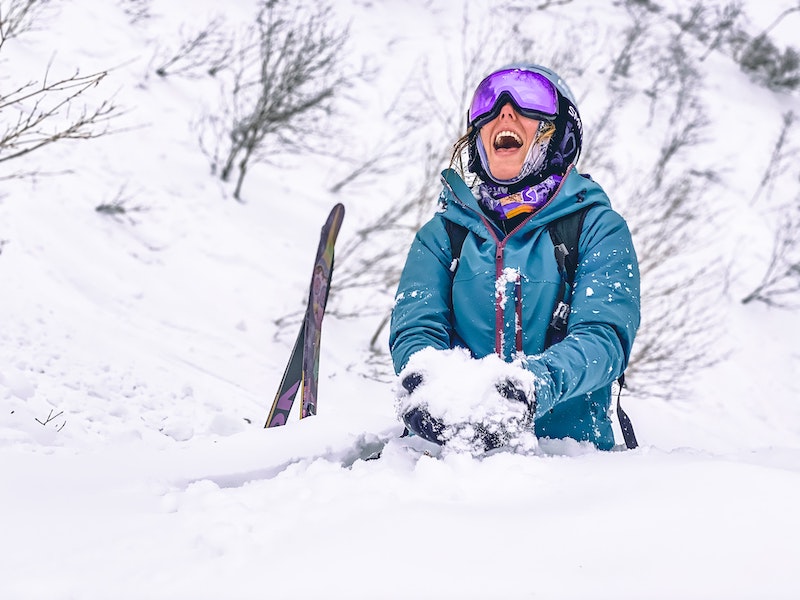 When talking about snow activities, the most obvious one is skiing and snowboarding.
The particularity of the snow in Hokkaido is how light it is. It is actually a true powder snow! This is one of the reason so many people are visiting Hokkaido in Winter.
It is to see what we call here JAPOW! The Japan Powder.
There are many amazing resorts in Hokkaido, Niseko is one of our favorite ones and also the most popular one. We also love the slopes in Furano.
READ: 6 BEST SKI RESORTS IN HOKKAIDO
---
2. Walking on drift ice, one of the most incredible winter activities in Hokkaido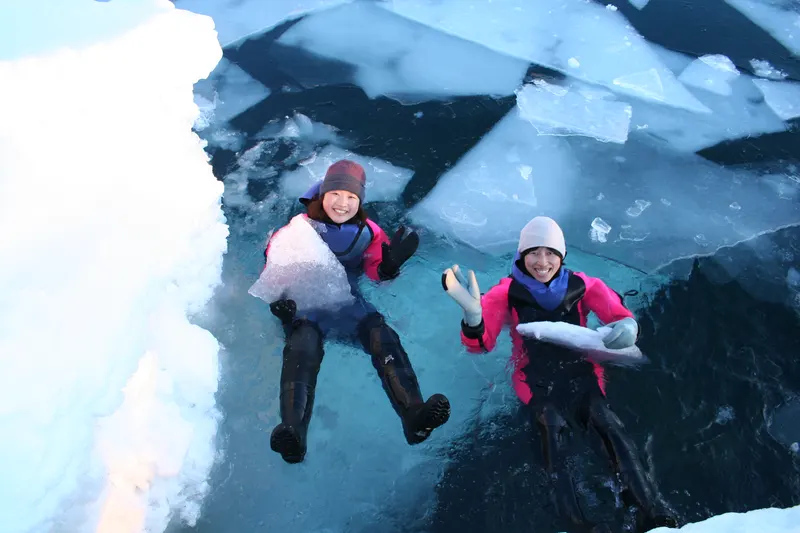 To see drifting ice, head to the Shiretoko Peninsula. It is the southernmost region of the Northern Hemisphere!
From the end of January the Sea of Okhotsk fills with ice. While seeing ice drifting can already be fun, head to Utoro where you can push the experience a bit further by walking on drift ice.
You will be provided with dry suit and you will be all set to walk on drifting ice. It is inevitable that you will fall in the winter. But that's all part of the experience! If you take your camera with you, make sure to also bring a waterproof case/bag.
BOOK: Shiretoko Utoro Drift Ice Walk Experience
---
3. Have fun snow rafting in Niseko, another incredible winter activity in Hokkaido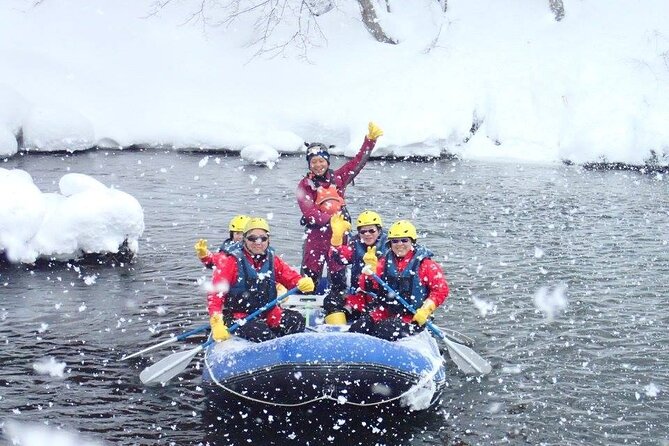 Fancy rafting in a river surrounded by tons of snow? Sounds extreme, indeed, but how fun would that be?
For this activity you will enjoy 2km on the river with a group of fun people! It's a great way to discover another side of the beautiful Niseko resort and its wilderness.
BOOK: Snow rafting in Niseko
---
4. Cruise on Icebreaker in Hokkaido!
If you want to see the drifting ice from the top of the sea, it is recommended to go on a cruise in Monbetsu.
During the cruise you will feel in a complete different world. You may even feel like you are exploring the artic!
The boat will literally break the ice to make a path. You can see it shattering while listening to dynamic sounds up close. This is another incredible winter activity in Hokkaido!
BOOK: Icebreaker cruise in Hokkaido
---
5. Horse riding in the snow is a great activity in Hokkaido
Another incredible winter activity in Hokkaido is riding a horse in the snow. There are a few places which offer this activity such as Sapporo or Lake Toya.
BOOK: Ride a horse in the snow in Hokkaido
---
6. Drive on a snowmobile, a thrilling experience in Hokkaido
Embark on a lifetime adventure with a snowmobile tour in Hokkaido!
This is one of the best winter activities in Hokkaido! It's super fun, relatively easy, and a great way to explore Hokkaido Winter Wonderland!
This activity is located near Sapporo.
BOOK: Snowmobile Experience in Hokkaido
---
7. Fish on ice, a fun winter activity in Hokkaido!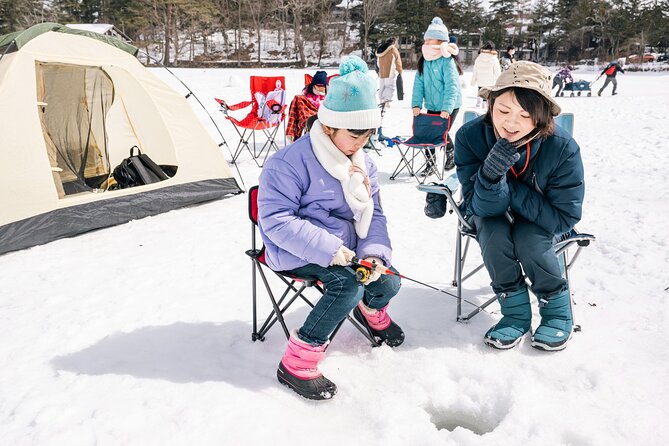 Ready for another amazing winter activity in Hokkaido? What about fishing on ice?
A local guide will help you catch fresh fish from clear icy water! Everything is provided, you do not need any gear. This is a lot of fun, and your chances of catching something quite high!
Fishing on ice is a tradition practiced by many Japanese in Hokkaido. After fishing, you can fry the fish caught for free in a shop near the lake.
BOOK: Smelt Fishing in Hokkaido
---
8. Have fun tubing on the snow, one of the best winter activities for kids in Hokkaido!
If you are traveling to Hokkaido during winter with your kids, then plan a day for tubing on the snow! Your kids will have soooo much fun.
After enjoying this activity head to a onsen to relax and warm your body.
BOOK: Tubing on snow in Hokkaido + onsen included
---
9. Hike with snowshoes, the best way to appreciate Hokkaido's gorgeous nature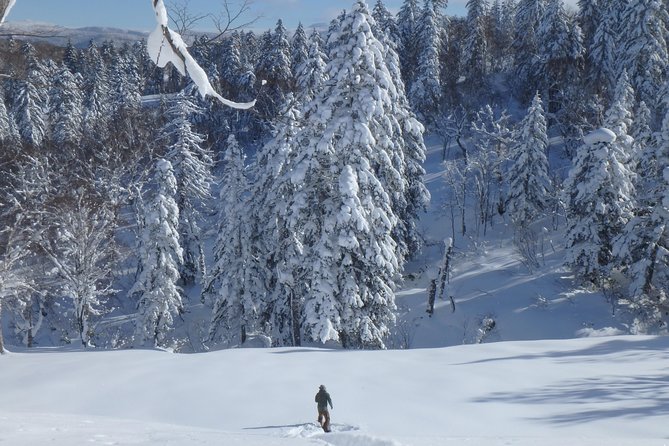 Snowshoeing in one of our favorite activities in Hokkaido. For this activity you will join a guide and venture deep into Hokkaido's wildest nature.
The landscape is absolutely stunning. You'll visit an untouched trail through the forest, where you're guaranteed to see some wildlife
BOOK: Snowshoeing guided tour in Hokkaido
---
10. Go skiing in Hokkaido's backcountry and enjoy fresh snow all to yourself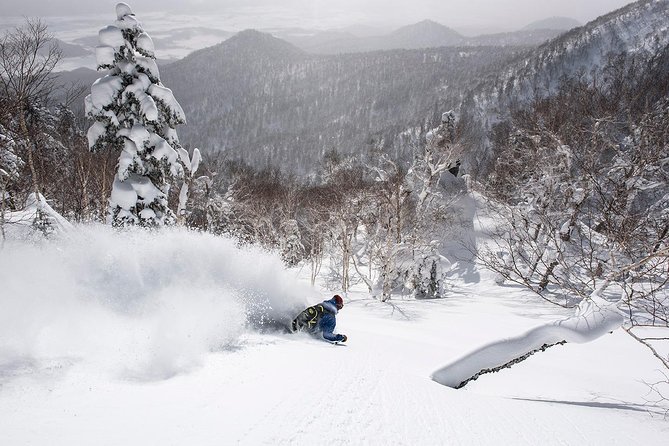 You've probably heard amazing stories about friends riding amazing powder in Hokkaido. Or you have perhaps watched video to see how insane riding in Hokkaido is.
While riding in the ski resorts such as Niseko or Furano is a lot of fun, what is even better is to explore Hokkaido's backcountry to experience the world's deepest powder!
BOOK: 5 Day trip riding in Hokkaido's backcountry!
---
11. Surf in sea, one of the craziest and best winter activities in Hokkaido
Yes, this sounds absolutely crazy! But, if like us you love riding, cold temperature means nothing!
And indeed, Hokkaido has some pretty decent waves especially in winter! There aren't many places in the world where you can snowboard and surf in the same day! But Hokkaido is one of them.
Watch the video above, to see what it's like surfing in winter in Hokkaido.
BOOK: Surf guiding trip in Hokkaido (whole year)
---
12. Observe the Red Crowned Cranes in the snow, one of the symbols of Hokkaido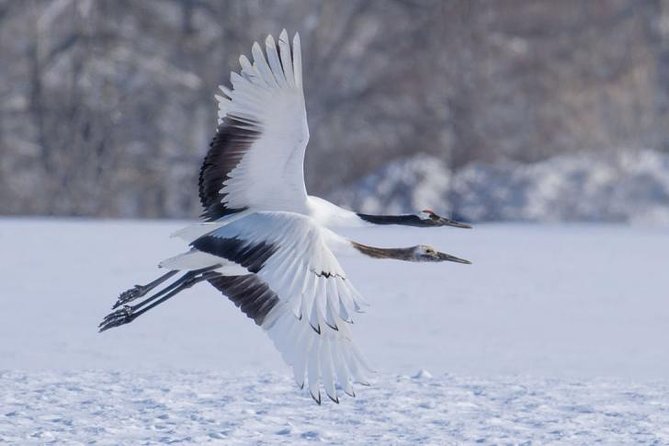 Red-crowned cranes are one of the great symbols of Hokkaido. The Japanese even attribute the virtues of longevity to them. They would live more than 1000 years according to Japanese beliefs.
They are graceful especially when they parade in the snow.
Red-crowned cranes can be seen in Kushiro Shitsugen National Park.
BOOK: Kushiro 1-Day Wildlife Photography Workshop: Red-Crowned Cranes
READ: 20 BEST THINGS TO SEE IN HOKKAIDO
---
How to get to Hokkaido?
Reach the Hokkaido by train
Hokkaido is a separate island located a few kilometers from the main island of Honshu. However, you can still get to Hokkaido from Tokyo by train via the Seikan tunnel passing under the sea. It is 53 kilometers long tunnel. The train will stop in Hakodate.
Traveling by train through Japan is one of the most convenient mean of transportation. It's always on time, it's comfortable and the railway network is vast. However, it can be very expensive unless you purchase the JR Pass. This pass will allow you to travel through Japan and taking the train unlimited!
You can purchase your pass at a discounted price here. If you are only traveling in Hokkaido, then you can buy the Hokkaido JR pass only, check it out here.
Getting to Hokkaido by plane
If you opt for plane, this will be the fastest option! You can also choose amongst several airports in Hokkaido, The main one is Chitose Airport in Sapporo. There are about ten airports across the whole island, which allows you to choose which area of ​​Hokkaido you want to go to.
To book your flights and compare the cheapest options click here.
Take a ferry
Taking the boat is also one of the possibilities to reach Hokkaido. You can take different ferries and thus reach Hakodate.
---
Other useful information about traveling to Hokkaido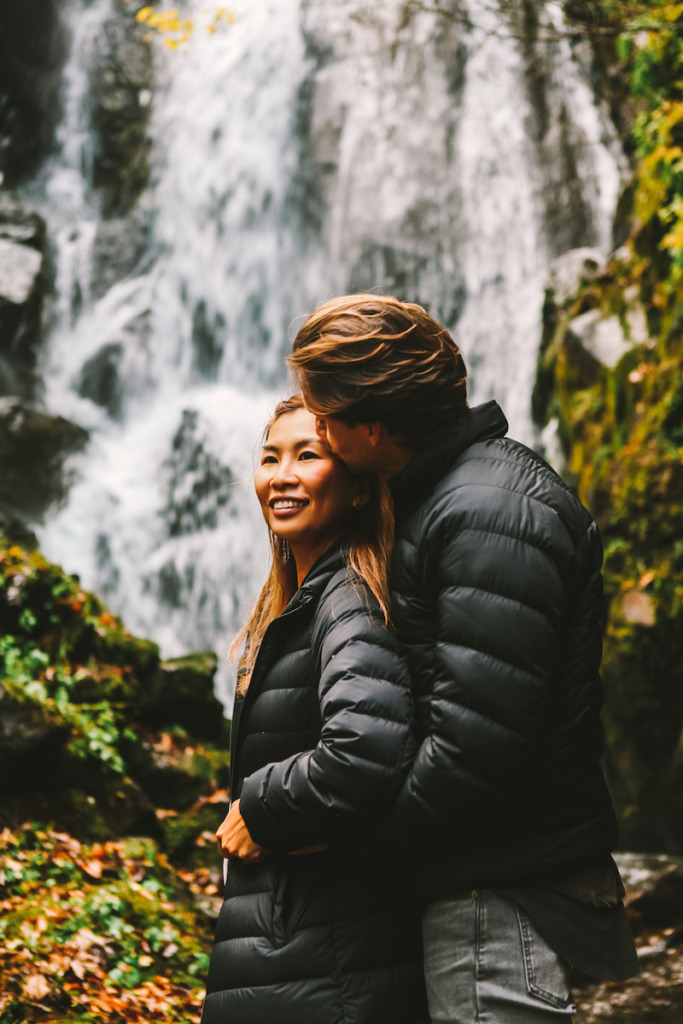 HOW LONG TO TRAVEL TO HOKKAIDO?
CURRENCY: Yen (JPY). The Japanese work a lot with cash, it is not uncommon to fall into a "No credit card" place. So always have cash on you. Distributors are everywhere even in small grocery stores like 7/Eleven.
VISA: no need visa for most countries. Check it out here.

TEL/INTERNET: we recommend buying an eSim Card online here or direclty when you arrive at the airport (it would be more expensive though). There are also possibility of renting a pocket wifi on arrival at the airport for the duration of the trip (see here).
---
Related posts
20 BEST THINGS TO VISIT IN HOKKAIDO: here
30 AWESOME THINGS TO DO IN SAPPORO: here
20 GREAT THINGS TO SEE IN OTARU: here
12 INCREDIBLE THING TO SEE IN LAKE TOYA: here
18 AWESOME THINGS TO SEE IN NOBORIBETSU ONSEN: here
16 BEST THINGS TO SEE IN JOZANKEI ONSEN: here
VISIT MOUNT MOIWA IN SAPPORO: here
VISITING FURANO IN HOKKAIDO DURING WINTER: here
20 INCREDIBLE THINGS TO SEE IN HAKODATE: here
WHAT TO DO IN NISEKO, HOKKAIDO: here
6 BEST SKI RESORTS IN HOKKAIDO: here