With its 7 islands, the Canary archipelago is as vast as it is varied. You will be able to explore volcanoes, deserts, tropical forest, amazing beaches, the highest mountains in whole of Spain (Mount Teide – full guide here), luxuriant, seaside resorts, and so much more.
We spent 3 months visiting the Canary Islands and absolutely loved it! This is for us the best 10 reasons why you should visit the Canary Islands!
You can also read our FULL GUIDE FOR VISITING THE CANARY ISLANDS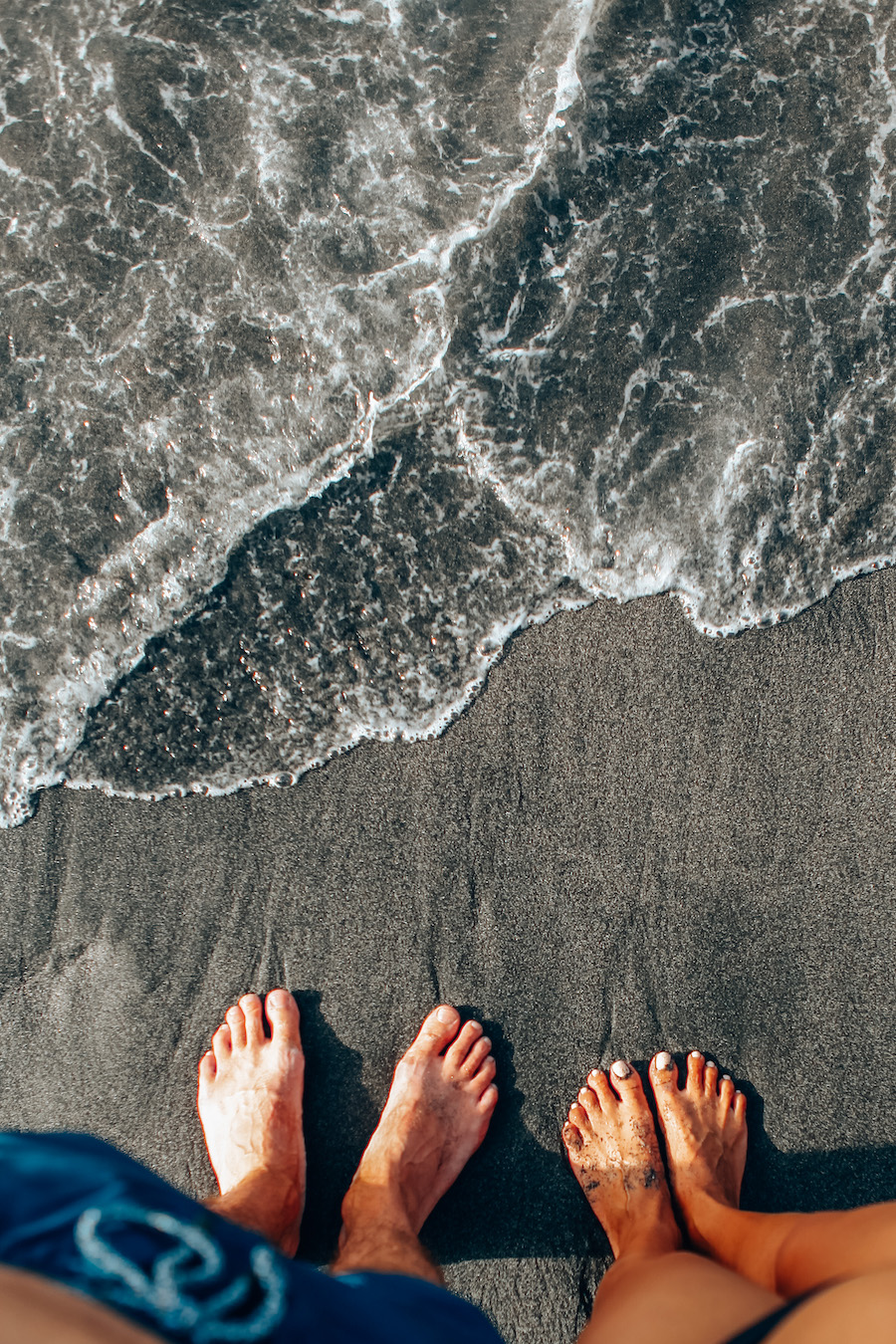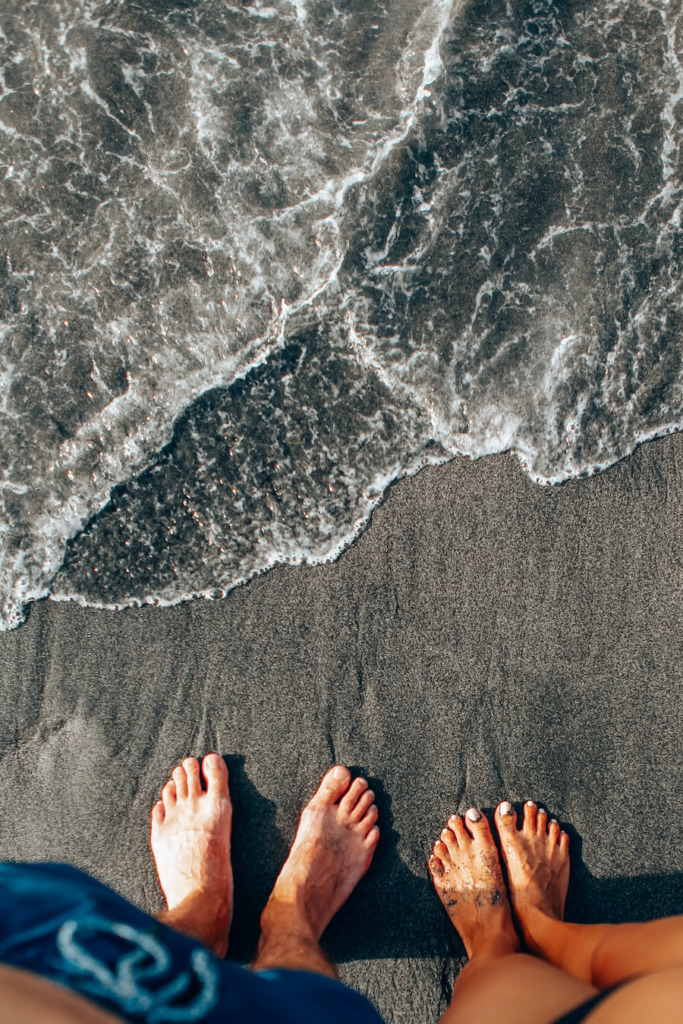 ---
REASON 1: GOOD WEATHER ALL YEAR ROUND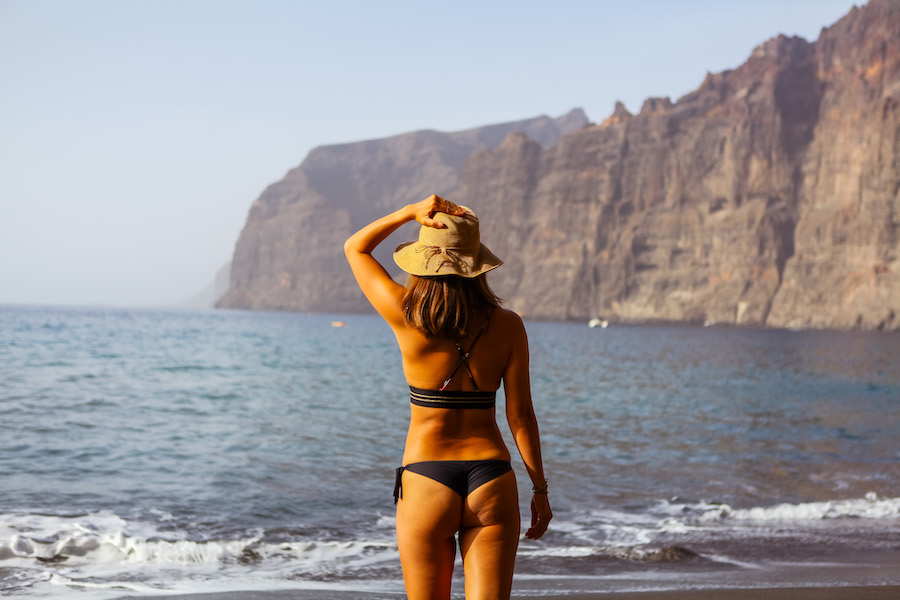 The Canary Islands are located 150 km off Morocco, facing the Sahara which keeps the temperature warm all year round. The Canary Islands are often called the islands with eternal spring. This is indeed quite true, the temperature always stays around 21C degrees all year round.
The summer is hot without being too suffocating and the winter is very mild. Of course, it also depends on the islands and even the places on the islands. There are strong meteorological differences between the coasts and places at altitude for example.
This is one of the best reasons to visit the Canary Islands.
READ: WHEN IS THE BEST TIME TO VISIT THE CANARY ISLANDS
---
REASON 2: THE CANARY ISLANDS ARE SO DIVERSE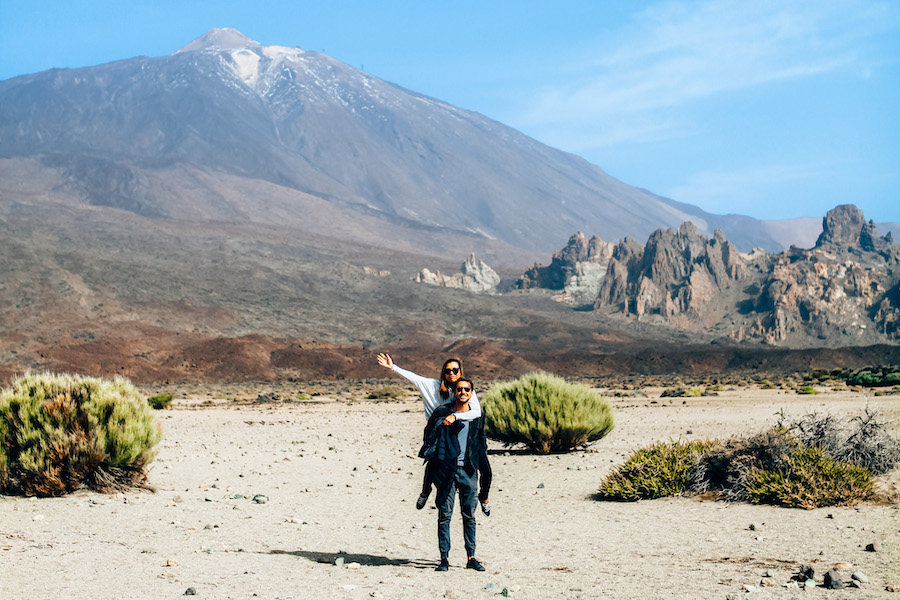 As said before, each island offers a diversity of activities but also of landscapes. As it is a volcanic archipelago, there is a difference in altitude and therefore in climate and landscape on each island.
You can find black or golden sand beaches, magnificent mountains, volcanoes, thousand-year-old forests, lunar and desert places… You can explore all these landscapes by car or on foot, on the many hiking trails offered. Without forgetting the small towns and cute villages with a colonial past, by the sea or nestled in the mountains.
Another great reasons to visit the Canary Islands!
READ: OUR FULL TRAVEL GUIDE TO VISIT THE CANARY ISLANDS
---
REASON 3: YOU CAN DISCOVER 7 UNIQUE ISLANDS
The Canaries are composed of 7 beautiful islands all different from each other! Tenerife is the most visited island, and for good reasons. In addition to its many bars and restaurants for going out, it offers volcanic landscapes, green forests, mountain ranges, superb beaches… It is a very varied island that totally seduced us.
Its neighbour, La Gomera, is famous for its many hikes and its magnificent forest. People come to this island for its tranquility, there is no mass tourism here! We also fell in love with this little piece of land.
Lanzarote is our favorite island. For us this is the most incredible landscape we've ever seen in our life. We completely fell transported on the Moon or on Mars. Expect very dry landscape with thousands of volcanoes. This is a must-see, at least once in a lifetime. We wrote a full guide here about visiting Lanzarote.
Then comes Fuerteventura. If you like outdoor sports and beaches, then this is the one! We had some of our best surf sessions in Fuerteventura. You can check the best surf spots in the Canary Islands here.
Let's go to Gran Canaria. The most diverse one. Many people say Gran Canaria is a continent in itself because the landscapes are so diverse. Make sure to visit the incredible dunes in Maspalomas. Absolutely stunning!
El Hierro is without hesitation the wildest of the archipelago, El Hierro is a 100% volcanic island. No sandy beach here, sadly! This is what explains the lack of tourist enthusiasm for this small plot of land that looks like the end of the world… Instead, fields of volcanic lava, which contrast with the laurel forests.
Its heart shape is already a good sign to visit La Palma. Its vegetation reminded us a bit of Madeira, while its volcanic sites are ideal for a few hikes. Stop at random authentic villages to get a taste of local life and enjoy a glass of local wine.
READ: WHICH OF THE CANARY ISLANDS TO TRAVEL TO?
---
REASON 4: DISCOVER AMAZING BEACHES
One thing we realized during our travel, is that you don't have to travel to the Maldives or Bora Bora to find dream beaches. In just 4-hour flight from mainland Europe, the Canary Islands offer stunning beaches of black or golden sand. We had no idea that the Canary Islands had so many amazing beaches. Some of them might really surprise you!
Check our Cofete in Fuerteventura, our ultimate favorite beaches in the Canary Islands. We also loved Playa Papagayo in Lanzarote, Playa de Las Teresita in Tenerife and Maspalomas in Gran Canaria.
READ: 10 BEST BEACHES IN THE CANARY ISLANDS
---
REASON 5: THERE ARE SO MANY ACTIVITIES IN THE CANARY ISLANDS
In addition to the beaches and the many possible hikes, the Canary Islands offer many activities. Scuba diving, surfing, kitesurfing, sea excursion to see the dolphins and whales that live in the archipelago or visiting vineyards… Again, there are plenty of possibilities and this is another great reasons to visit the Canary Islands!
READ: TOP OUTDOOR ACTIVITIES IN FUERTEVENTURA
---
REASON 6: THE FOOD IS DELICIOUS
The Canary Islands are Spanish, so you will of course find the famous tapas and products such as Spanish chorizo. But you can also discover typical Canarian cuisine.
The papas arrugadas, local potatoes, tasted with mojo verde or mojo roja (green or red sauce, delicious). Gofio, roasted cereal powder (wheat or corn), mixed in water, coffee… Almogrote, a cheese paste with oil, peppers, garlic, herbs, spread on bread, typical of La Gomera. Delicious tropical fruits: pineapple, bananas, avocados… Lots of fish and goat cheese.
Without forgetting the wine, white or red, which we discovered and which is very good. There are also local liqueurs made from bananas, cactus, rum… And sangria of course!
READ: 25 BEST THINGS TO DO IN LANZAROTE
---
REASON 7: YOU CAN OBSERVE THE STARS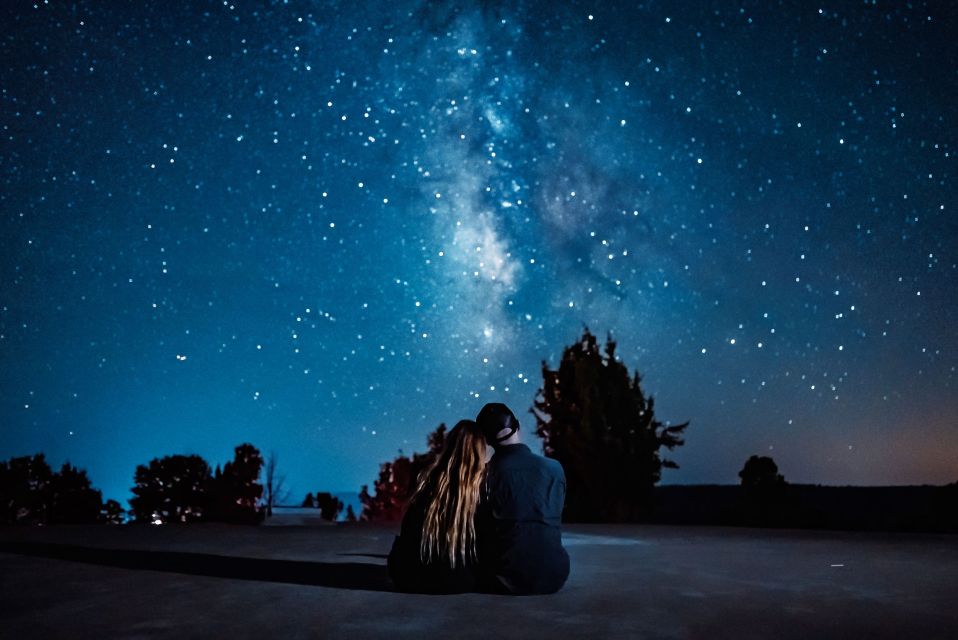 The Canary archipelago is considered one of the best places on the planet for stargazing. Yes, it's not just Iceland! Indeed, it has the purest and clearest sky in Europe. In fact, the islands host the most important astrophysical observatory complex in the northern hemisphere with gigantic telescopes installed at 2,400 meters above sea level. There are also guided tours to contemplate the universe… and feeling so small.
BOOK: STARGAZING AND DINNER IN TENERIFE MOUNT TEIDE
---
REASON 8: A HIKING PARADISE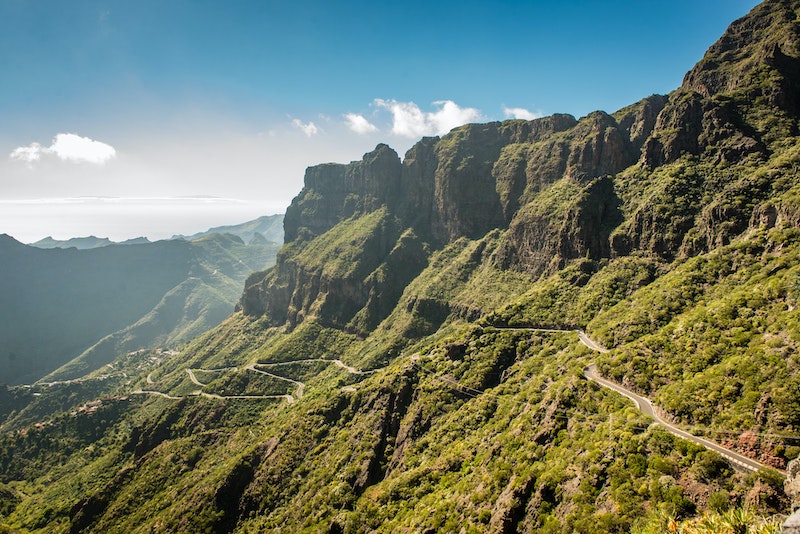 In the Canary Islands, hiking in nature is magical. From trails through dense laurel forests, to roads through ​​dunes, or to a lunar-looking panorama, all paths lead to spectacular landscapes in the Canary Islands. Many of these trails run through natural parks and areas that are part of UNESCO World Heritage sites.
READ: BEST HIKES IN FUERTEVENTURA
---
REASON 9: THERE ARE SO MANY FESTIVALS
The Carnival
The Carnival takes place on the islands of Tenerife and in Las Palmas, the capital of Gran Canaria. Even if that of Las Palmas is the oldest, it is the carnival of Santa Cruz de Tenerife that is the most impressive.
And for good reason, it is the second most important after that of Rio. So if you come to the Canary Islands in February, don't miss this event.
Ironman Lanzarote
It is a Triathlon event created in 1992 by a Dane. But beware, this is not a simple triathlon, since this event is renowned as one of the most difficult in the world.
On the program: 3.8 kilometers of swimming, 180 kilometers of cycling and 42 kilometers of marathon. If you are lucky enough to participate and be in the top 60, you automatically qualify for the world championship located in Hawaii.
Fiesta of the Virgen de la Concepcion
This event takes place every 4 years on island of El Hierro. To attend, you must go to the Canary Islands in December. This event is an opportunity to celebrate the patron saint of the island. The dancers of the town of Villa de Valverde parade through the streets to pay homage to to the Virgen.
International film festival
In April, Las Palmas hosts the international film festival. You will discover productions from all over the world: Asia, Africa, North America, South America and of course Europe.
Kitesurf Festival
Renowned for water sports, it is only natural that the Canary Islands host the International Kitesurfing Festival. This takes place in Corralejo on the island of Fuerteventura. Whether you are a fan of this sport or simply a spectator, do not miss this event.
READ: BEST HIKES IN FUERTEVENTURA
---
REASON 10: IT'S ONLY A FEW HOURS FLIGHT FROM EUROPE
From of most main cities in Europe, the Canary islands can be reached within a 4 hour flight! This is a relatively short time to find yourself in such different landscapes. If you are tired of the cold winter in Europe, the Canary Islands is the perfect gateway to find some almost guaranteed sun!
BOOK: check the flights here, for the best prices.
READ: 20 BEST THINGS TO DO IN GRAN CANARIA
---
Related posts about the Canary Islands
WHEN IS THE BEST TIME TO VISIT THE CANARY ISLANDS?
MOST AWESOME BEST BEACHES IN TENERIFE
25 BEST THINGS TO DO IN TENERIFE
10 BEST BEACHES IN FUERTEVENTURA
FULL TRAVEL GUIDE FOR VISITING THE CANARY ISLANDS
WHICH ONE IS THE BEST CANARY ISLAND TO VISIT?