WHAT IS BANGSAR FAMOUS FOR? IS BANGSAR A GOOD PLACE TO LIVE IN KUALA LUMPUR? WHAT TO DO IN BANGSAR?
Located southwest of Kuala Lumpur, Bangsar is a trendy and cosmopolitan neighborhood.
Known for its eclectic mix of cultures, unique boutiques, amazing culinary scene, and lively nightlife, Bangsar has emerged as one of the most sought-after areas in Kuala Lumpur.
"Bangsar is a vibrant district in Kuala Lumpur"
For those looking for a place to live in Kuala Lumpur, Bangsar is a popular choice amongst expatriates. The varied selection in terms of accommodation (from condominiums to houses), connection to public transport as well as international schools, make Bangsar a prime location.
In this blog post, we explain all you need to know about the vibrant Bangsar.
---
ALL YOU NEED TO KNOW ABOUT BANGSAR IN KUALA LUMPUR
1. A Melting Pot of Cultures:
One of the defining features of Bangsar is its multicultural essence.
Walking down the streets, you'll be captivated by the harmonious blend of Malay, Chinese, Indian, and expatriate communities.
This melting pot of cultures is evident in the variety of places of worship, such as Hindu Temples, Mosques, and Churches, standing side by side peacefully.
Embrace the diversity as you explore the vibrant neighborhood and engage with the warm and friendly locals.
---
2. Fashion and Boutiques:
Bangsar's chic reputation extends to its shopping scene, where fashion enthusiasts can indulge in a diverse range of trendy boutiques and designer stores.
Whether you're hunting for stylish streetwear, unique accessories, or high-end luxury brands, Bangsar offers something for every taste and budget.
From bustling malls to charming independent shops, you'll find it hard to resist the allure of the fashion-forward offerings.
BEST SHOPS AND MALL IN BANGSAR:
Bangsar Village I & II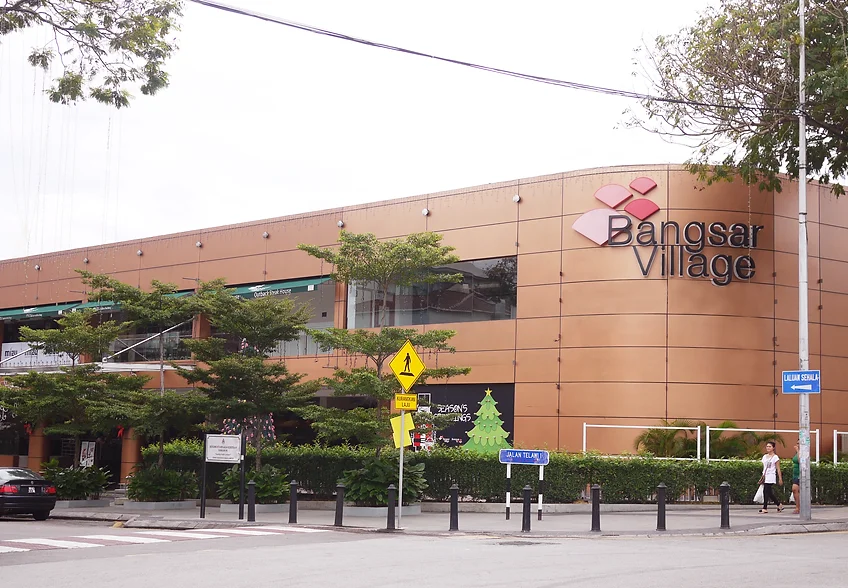 Both Shopping Malls, Bangsar Village I and II are two interconnected shopping complexes that have become iconic landmarks in the neighborhood. Bangsar Village I is home to a mix of local boutiques, specialty stores, and international brands, making it a go-to destination for fashion enthusiasts.
And Bangsar Village II, on the other hand, offers a wide selection of restaurants, cafes, and lifestyle outlets.
---
Mid Valley Megamall:
Located just a stone's throw away from Bangsar, Mid Valley Megamall is one of Malaysia's largest shopping centers, boasting over 430 retail outlets.
Here, you'll find an extensive range of international and local brands, ranging from fashion and beauty to electronics and gadgets. With an array of dining options and entertainment facilities, including a cinema and an indoor amusement park, Mid Valley Megamall ensures a day full of shopping and fun.
---
The Gardens Mall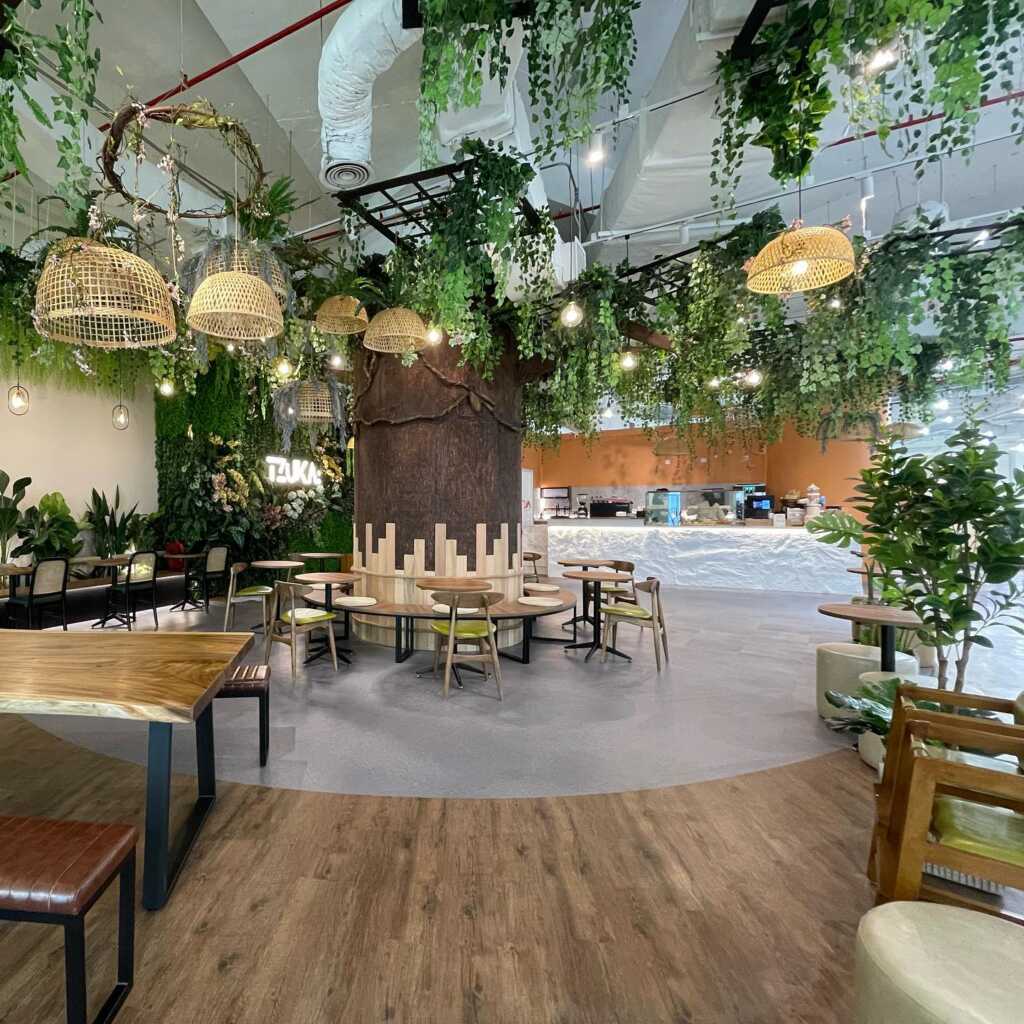 Connected to Mid Valley Megamall, The Gardens Mall is a high-end shopping destination that caters to the more discerning shoppers.
This luxurious mall features premium fashion brands, upscale boutiques, and exclusive international labels. From designer clothing to luxury accessories, The Gardens Mall is a paradise for fashion connoisseurs seeking the finest products and shopping experience.
---
Jalan Telawi and Jalan Maarof
These two bustling streets in Bangsar are lined with a myriad of independent boutiques, cafes, and specialty stores.
Jalan Telawi is especially popular for its diverse dining scene, while Jalan Maarof hosts a variety of shops, ranging from fashion boutiques to homeware stores. Stroll through these streets to discover unique finds and embrace the local ambiance.
This is our favorite place in Bangsar!
Location: here
---
Bangsar Shopping Centre (BSC)
Bangsar Shopping Centre, commonly known as BSC, is a stylish mall offering a curated selection of lifestyle stores, fashion boutiques, and gourmet outlets. It is a great place to shop for unique gifts, home decor, and premium fashion labels.
BSC also hosts regular events and pop-up markets, adding to its charm as a community-centric shopping destination.
---
3. Bangsar's amazing food scene:
Prepare your taste buds for a delightful culinary adventure in Bangsar.
This neighborhood boasts an array of dining options, from quaint cafes serving artisanal coffee to upscale restaurants dishing out amazing international cuisines.
Foodies will be in heaven as they explore a medley of flavors, including local Malaysian delights, authentic Indian curries, and delectable Western treats. Be sure to visit the bustling Jalan Telawi to experience a true foodie haven.
BEST CAFES AND RESTAURANTS IN BANGSAR:
Bangsar, Kuala Lumpur, is a food lover's paradise, with a plethora of restaurants and cafes offering a wide variety of cuisines to tantalize your taste buds. Here are some of the best dining establishments in Bangsar that you should consider trying:
Yeast Bistronomy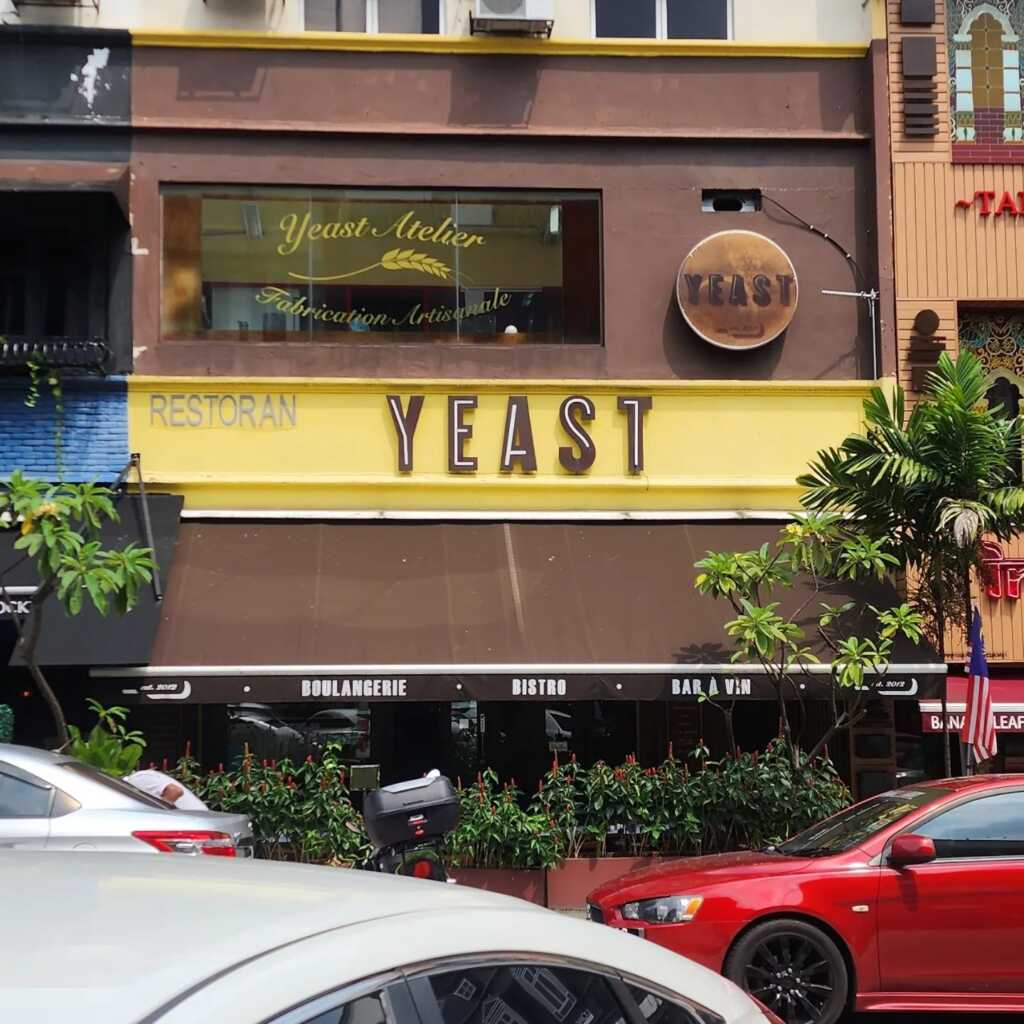 True to its name, Yeast Bistronomy is a famous bakery and bistro that specializes in traditional French bread and pastries. Their baguettes, croissants, and tarts are especially renowned for their authentic flavors and flaky textures.
---
Alexis Bistro & Wine Bar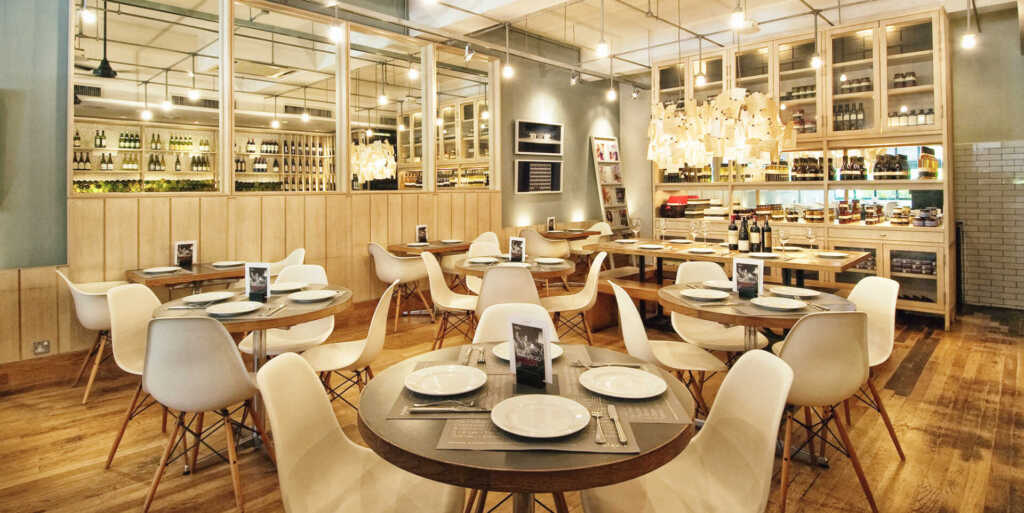 Alexis Bistro is a charming establishment that combines delectable Western cuisine with live jazz performances. The menu features a range of mouthwatering dishes, from steaks and pasta to gourmet burgers.
---
Antipodean Cafe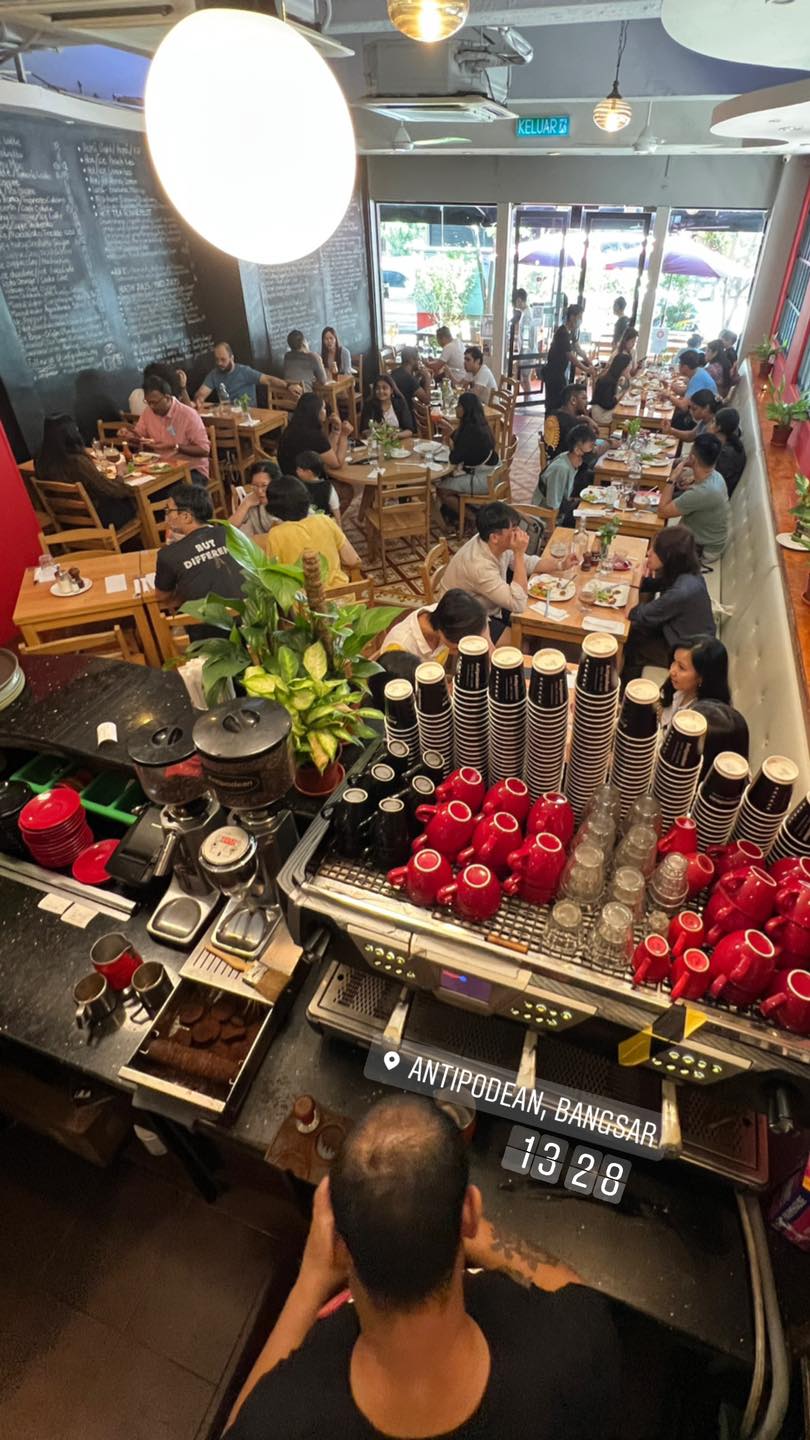 If you're craving a hearty breakfast or brunch, Antipodean Cafe is the place to go. This Australian-inspired cafe offers a scrumptious selection of all-day breakfast dishes, sandwiches, and excellent coffee.
---
VCR Cafe:
Coffee enthusiasts will appreciate VCR Cafe's specialty coffee and cozy ambiance. Apart from their excellent coffee, they also offer a menu of delectable brunch items and cakes.
These are just a few of the many fantastic restaurants and cafes in Bangsar. Whether you're in the mood for local Malaysian flavors or international cuisines, Bangsar has something to offer for everyone. So, don't miss the chance to embark on a culinary adventure in this vibrant neighborhood during your visit to Kuala Lumpur.
---
4. Nightlife and Entertainment:
As the sun sets, Bangsar comes alive with its vibrant nightlife.
The streets are adorned with dazzling lights, and the air is filled with excitement. Bars, pubs, and clubs line the avenues, offering diverse settings to unwind and socialize with friends.
From cozy cocktail lounges to energetic dance floors, the nightlife in Bangsar caters to everyone's preferences. Music enthusiasts can also catch live performances by local and international artists at various venues around the neighborhood.
BEST BARS AND CLUBS IN BANGSAR
Mantra Bar & Lounge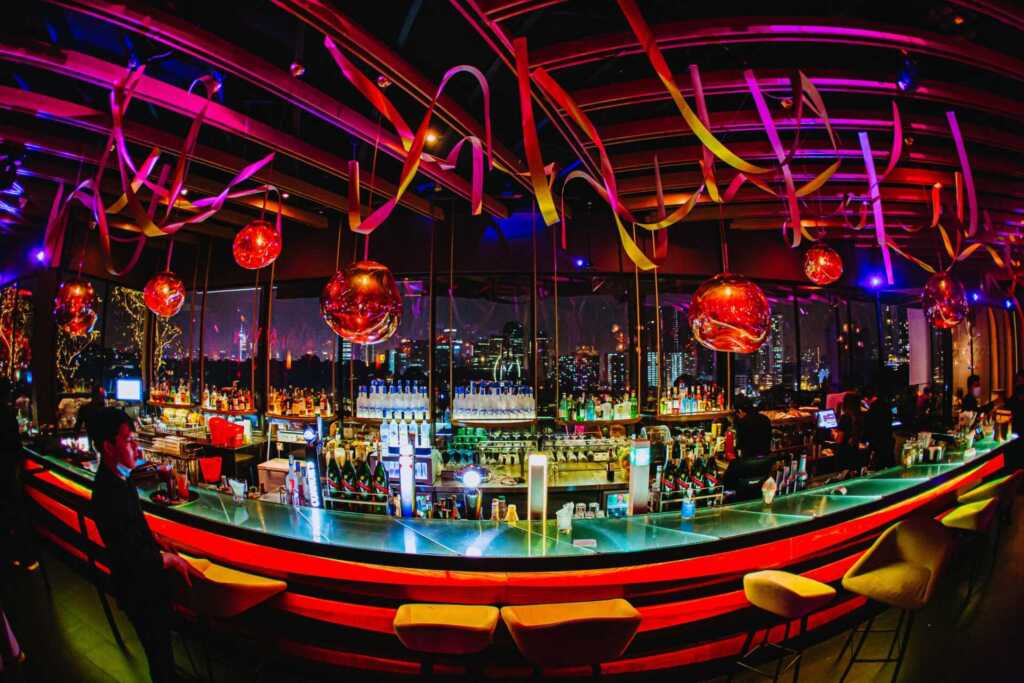 Mantra Bar & Lounge is a trendy spot that offers a sophisticated ambiance and a great selection of cocktails. With its stylish decor and live DJ performances, it's an excellent place to unwind and socialize with friends.
---
The X Bangsar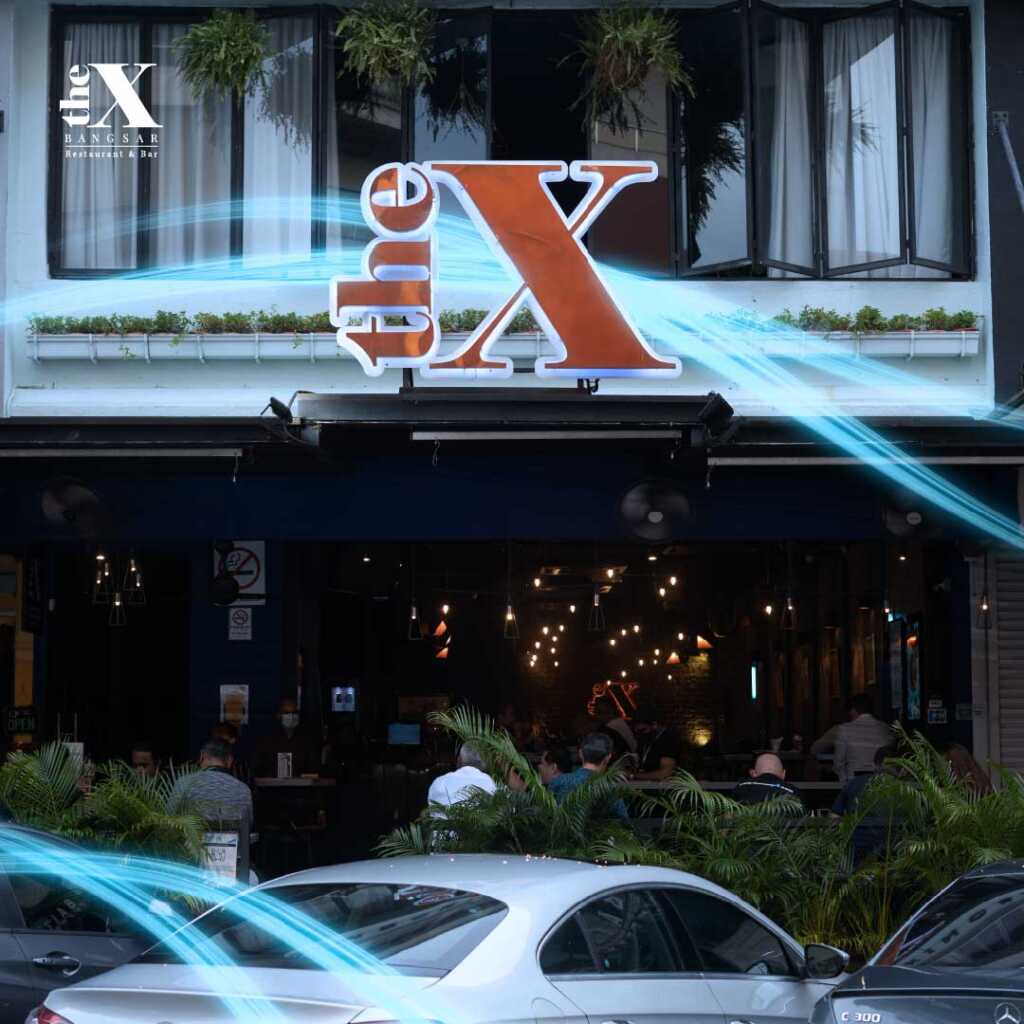 The X Bangsar is a popular nightclub known for its energetic atmosphere and lively parties. With themed nights and top-notch DJs, it's the go-to spot for those looking to dance the night away.
---
The Social
The Social is a trendy bar and restaurant that draws a diverse crowd. With its extensive drink menu, delicious food, and welcoming ambiance, it's a great place for both daytime hangouts and nighttime revelries.
---
5. Parks, Sports and Recreation
Amidst the bustling urban ambiance, Bangsar offers a breath of fresh air with its tranquil parks and recreational spaces.
BEST PLACES TO DO SPORTS IN BANGSAR
Bangsar offers a variety of sports and fitness facilities for enthusiasts to stay active and healthy. Here are some of the best places to engage in sports activities in the neighborhood:
Bangsar Sports Complex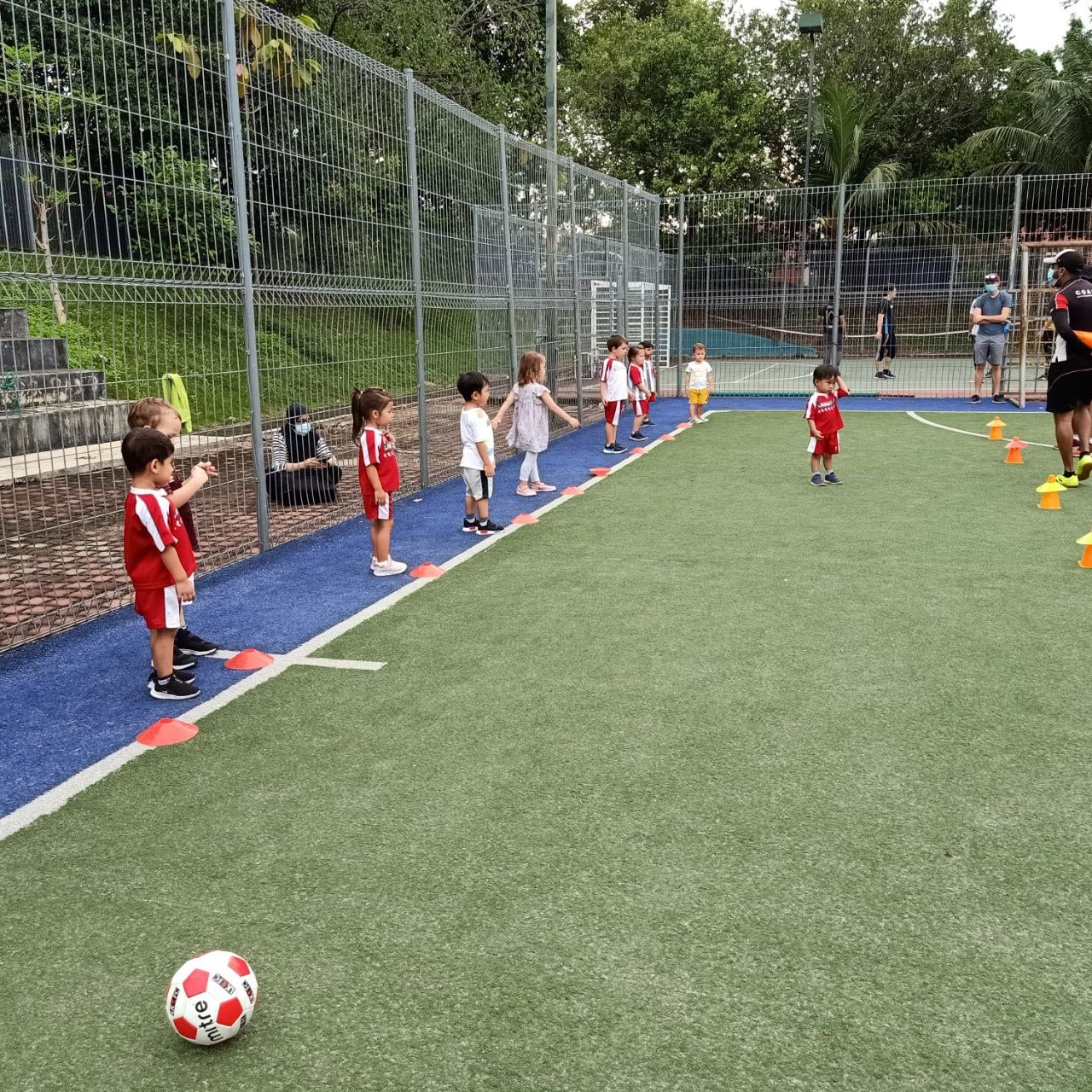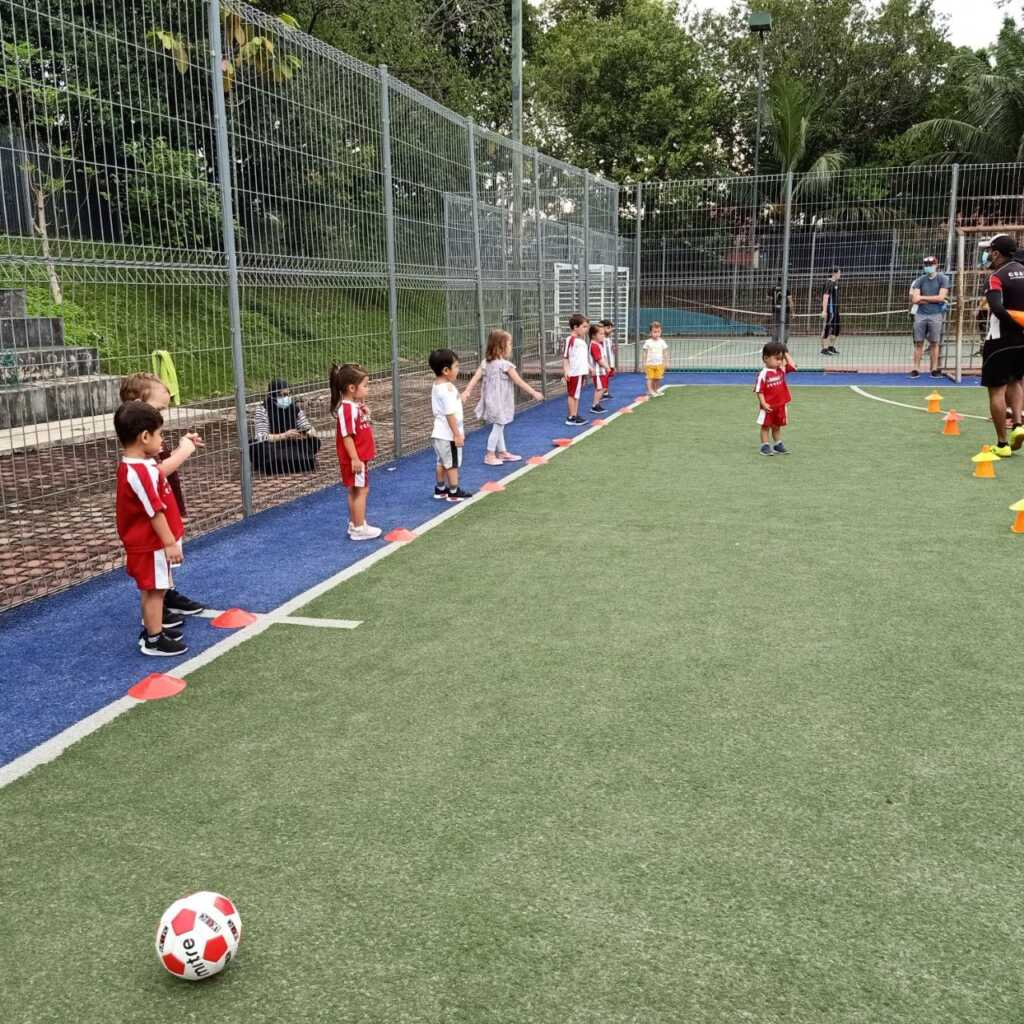 Bangsar Sports Complex is a popular spot for sports enthusiasts, offering various facilities such as a swimming pool, a football field, a basketball court, and a jogging track. It's a great place for individuals and families to enjoy a wide range of outdoor activities.
Location: here
---
Taman Rimba Bukit Kerinchi
Taman Rimba Bukit Kerinchi is a recreational park offering green spaces and hiking trails for nature lovers and outdoor enthusiasts. It's an ideal place for walking, jogging, and enjoying the fresh air.
Location: here
---
Camp5 Climbing Gym: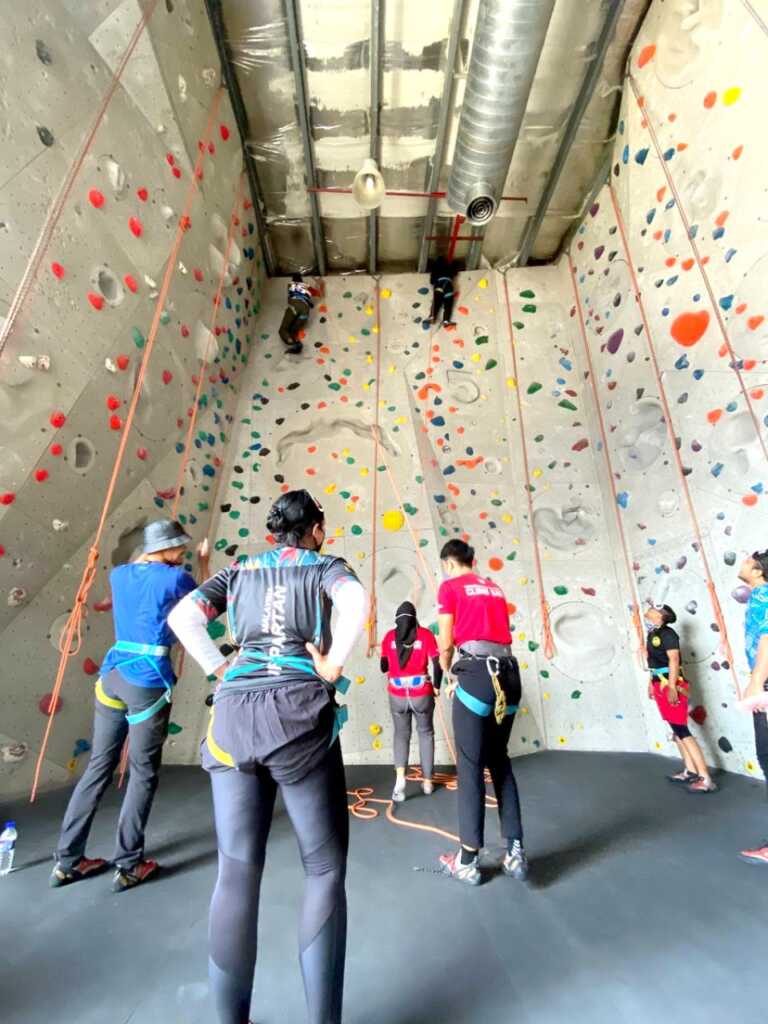 If you're into rock climbing, Camp5 Climbing Gym in Bangsar Shopping Centre is the place to go. This indoor climbing gym offers various routes suitable for climbers of all levels.
---
The Flow Studio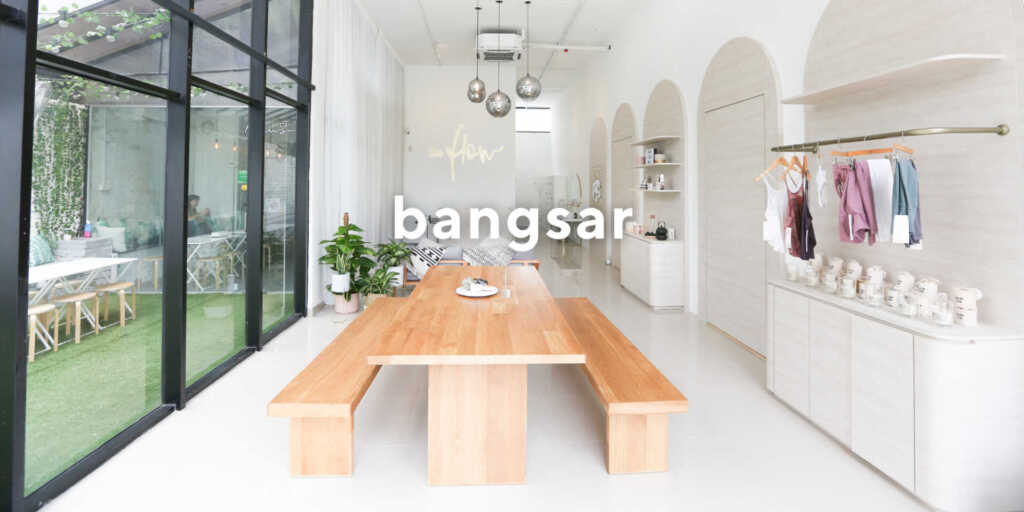 The Flow Studio in Bangsar offers various yoga classes alongside other fitness activities. Their yoga classes cater to different levels and preferences.
---
Conclusion about Bangsar in Kuala Lumpur: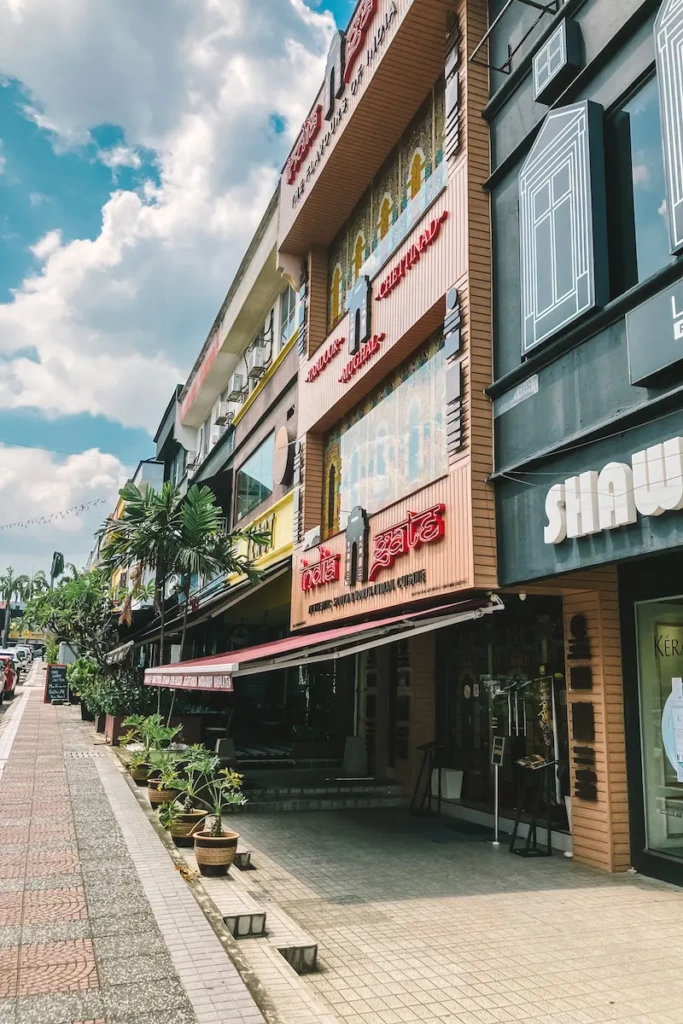 Bangsar in Kuala Lumpur is a dynamic neighborhood that seamlessly blends tradition with modernity.
Its multicultural identity, fashionable boutiques, exceptional dining scene, thriving nightlife, and serene parks make it an ideal destination for travelers seeking an authentic Malaysian experience.
Whether you're looking to immerse yourself in the local culture or enjoy a night on the town, Bangsar will undoubtedly leave you with unforgettable memories and a desire to return for more.
So, the next time you find yourself in Kuala Lumpur, be sure to wander through the vibrant streets of Bangsar and explore its many enchanting offerings.
---
RELATED POSTS
20 BEST THINGS TO SEE IN PENANG, MALAYSIA
GUIDE TO VISITING BATU CAVES NEAR KL
VISIT KLCC PARK IN KUALA LUMPUR
BEST THINGS TO DO IN GENTING HIGHLANDS
DISCOVER THE BEAUTIFUL KL BIRD PARK
BEST PLACES TO STAY IN KUALA LUMPUR
AWESOME PLACES TO SEE IN LANGKAWI
BEST THINGS TO DO ON TIOMAN ISLAND, MALAYSIA
VISIT COLMAR TROPICALE NEAR KUALA LUMPUR
DISCOVER THE JAPANESE GARDEN IN BUKIT TINGGI