WHAT TO SEE IN GERO ONSEN? IS GERO ONSEN WORTH VISITING? BEST PLACES TO STAY IN GERO ONSEN?
GERO ONSEN IS ONE OF THE MOST FAMOUS HOT SPRING TOWNS IN JAPAN
A trip to Japan would not be perfect without enjoying a good onsen, a Japanese hot spring. Gero Onsen is one of the three most famous hot spring towns in Japan along with Kusatsu and Arima.
You can actually find many onsen places around Japan! We also enjoyed Noboribetsu and Jozankei Onsen in Hokkaido, and around Mt. Fuji, Lake Kawaguchi or Hakone offer great onsen opportunities.
Located in the heart of the Chubu region in Gifu prefecture, between Nagoya and Takayama, Gero Onsen has developed on a transparent alkaline hot spring whose properties have been known for nearly 1000 years.
In this practical guide, we share all you need to know to prepare your visit of Gero Onsen and its surroundings such as Takayama.
The alkaline waters of Gero Onsen are particularly renowned for their dermatological properties, which has earned them a reputation as "beauty onsen" (美人の湯, bijin no yu).
In Gero enjoy the slow pace and the mountain way of life of its inhabitants. Bathing in nature, admire waterfalls, fish in the river and taste of local products…
Here is a glimpse of what to expect in Gero Onsen:
---
A BIT OF HISTORY ABOUT GERO ONSEN
The white heron
The legends says that a white heron injured in one wing began to appear in Gero Onsen. The heron used to land tirelessly every day on the banks of the Hida River which ran lower in the Gifu Valley.
The inhabitants of the village, curious about the strange behavior of the white bird, descended into the valley to the bed of the Hida river where the bird came to rest daily.
One day, as the bird flew high in the sky, the villagers found a new clear and soft spring with a slight sulfur smell typical of onsen.
Joy spread to the village, which moved from its heights to rebuild the spa in the valley.
Legend has it that the heron was none other than the incarnation of Buddha Yakushi Nyorai 薬師如来, the healing Buddha, who guided the villagers to this spring with exceptional medicinal properties.
The bird that had flown away landed further in the mountain on a large pine consecrated to the Buddha and, subsequently, the village built the Onsen-ji 温泉寺 temple there to thank him.
---
A town full of hotels and onsen
Thanks to the villagers move from the mountains to the valley Gero Onsen was able to prosper. Becoming more easily accessible for travellers.
Ryokan and foot baths have flourished all around town.
Foot baths, or "Ashiyu-足湯" in Japanese, are a good way to relax by relaxing legs that are too heavy from a long walk. There are no less than 8 footbaths spread across the city of Gero.
The oldest is said to date back 700 years and was built on the place where the legendary white heron stood, hence its name Sagi-no-Ashiyu 鷺の足湯.
READ: HOW TO TAKE AN ONSEN IN JAPAN?
---
WHAT TO DO IN GERO ONSEN?
1. Needless to say, relax at an onsen in Gero Onsen!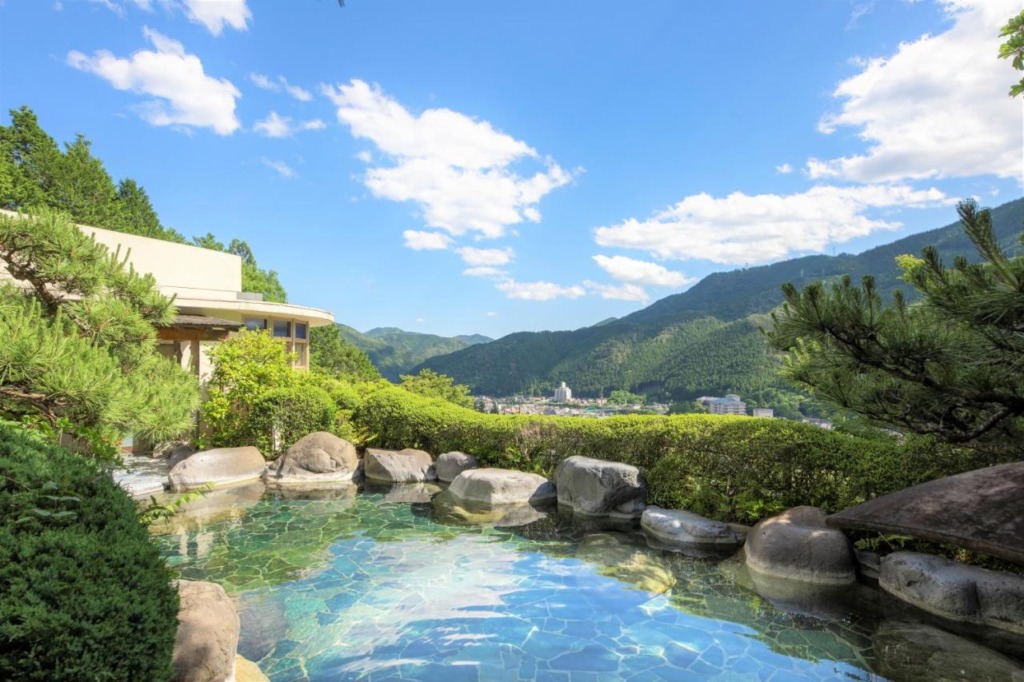 The good thing about Gero Onsen, is that the city established an Onsen discovery pass: Yu Meguri Tegata
With this pass, you can visit 3 onsen for a price of 1,300 yen and you can use it for 6 months. The pass can be purchased at hotels, convenient store, souvenirs shops. (Check out the official list of all onsen in Gero Onsen).
By using the pass you don't have to spend the night at the ryokan. If you are on a tight budget and want to discover more onsens in town, purchasing the pass would be a good idea.
Remember to take your own towel to dry off, and if you have one, a small onsen towel. The price only includes entry to the baths.
One of our favorite onsen in town are Yunoshimakan 湯の島館 et Suimeikan 水明館. Both places are really beautiful and most famous in Gero Onsen.
---
2. Enjoy a Ji-Kabuki performance
Ji-Kabuki: In the Edo period, the acting families of Kabuki, Japanese drama performed by men with painted faces, traveled to perform in major cities.
Only the heirs of these families could claim to become actors themselves.
However, Kabuki enthusiasts living in the provinces began to learn from itinerant artists the dramatic art of Kabuki creating a provincial version of this urban art the Ji-Kabuki (where the "ji" means province).
Gero is one of the great provinces that developed Ji-Kabuki. It is said that this art was particularly allowed and encouraged in Gero because the actors then performed on the Nakasendo, alleviating the heavy atmosphere and the discontent that could win over the men.
Today Ji-Kabuki is still alive and practiced. The performances are few but if your dates coincide do not hesitate to discover this colorful theatrical art!
---
3. Visit the Gassho-mura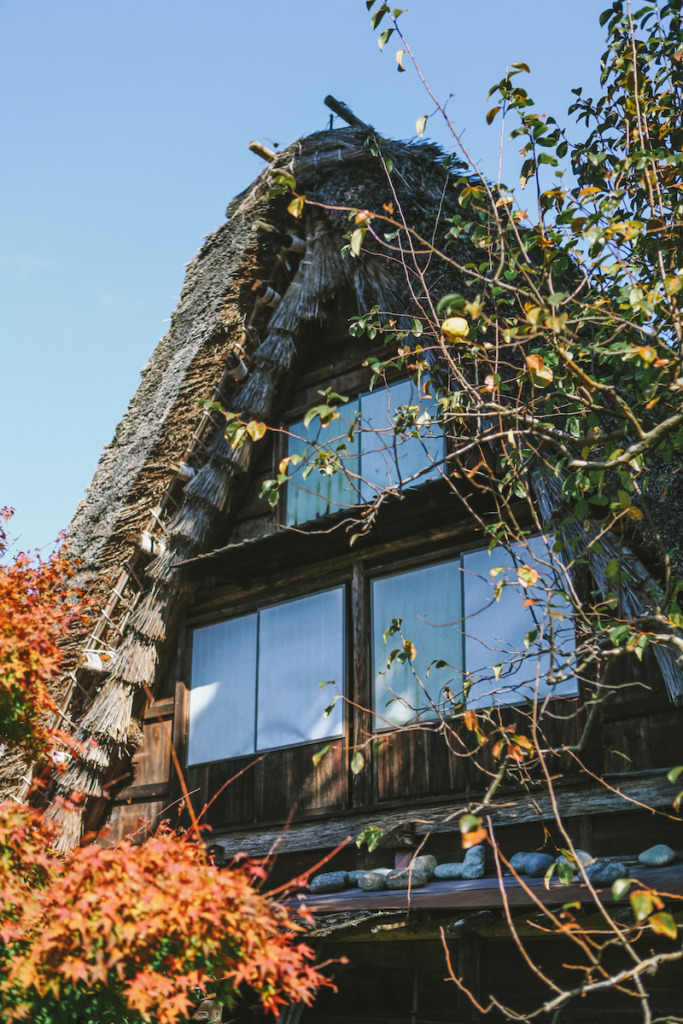 You don't have time to push your visit to the famous Shiragawa-Go village?
Then take advantage of your visit to Gero to discover the architecture and the traditional way of life of the Hida region in Gassho-mura.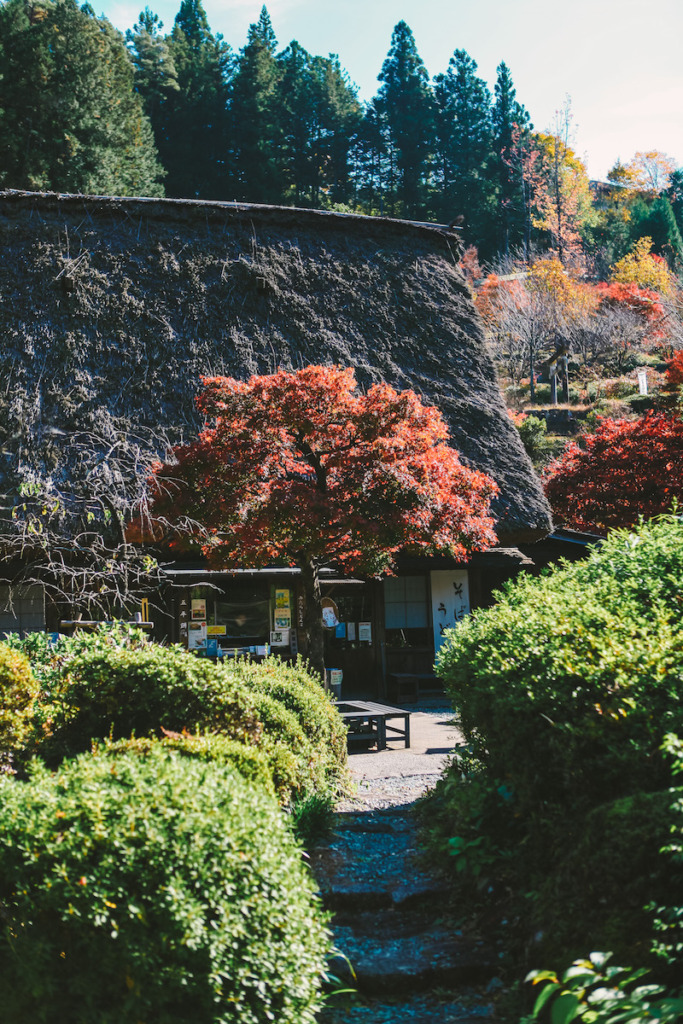 No less than 10 Gassho-zukuri style houses have been moved to this museum.
Several activities are offered on site such as ceramic and washi (Japanese paper) craft experiences, a theater, and sale of souvenirs and local products.
This is one of the best things to see in Gero Onsen.
Admission fees: 800 yen for adults and 400 yen for children
Location: here
Website: here
---
4. Try the Gero Pudding
The Gero pudding is a specialty of Gero also called honwaka. The pudding is prepared with eggs and milk from Gero Onsen, and flavored with vanilla.
In the Yuamiya house, these puddings are cooked in a bain-marie in thermal waters.
Topped with caramel, they are eaten with their feet in the ashiyu (footbath onsen). A treat for all the senses!
The shops of Gero Onsen also offer some cosmetic products based on Gero milk, in particular soaps and bath milks, to have a smooth skin.
---
5. Hike around the Hida Osaka waterfalls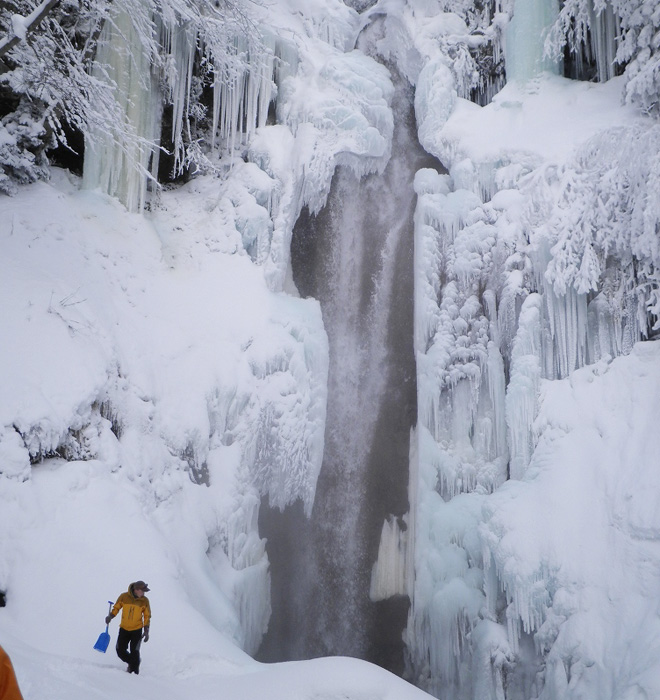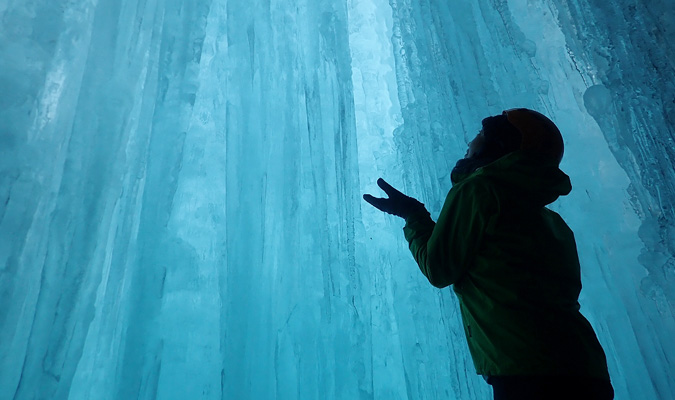 Mount Ondake is a still active volcano. Its eruptions shaped the landscapes of the region nearly 54,000 years ago.
Hida Valley is dotted with more than 200 waterfalls from Mount Ondake, such as Hida Osaka Waterfalls.
In the shelter of the forests, they throw themselves from cliffs of volcanic rock to plunge into rivers with emerald reflections.
There are several hiking trails that lead to various waterfalls. Some trails require the use of a guide, which can be booked at the Hida-Osaka tourist office.
In the winter, you can admire wall of frozen waterfalls! It's absolutely stunning!
---
Useful information about Gero Onsen
How to get to Gero Onsen?
If you have the JR Pass (which we highly recommend when traveling in Japan) then the train is best way to get from A to B.
And dood news, Gero is just on the Takayama line that connects Nagoya to Toyama.
From Nagoya in the south, it takes you about 90 minutes with the Hida Wide View express train (9 departures per day, last departure at 8:18 p.m.)
From Takayama in the north, it takes you about 45 minutes with the Hida Wide View express train (10 departures per day, last departure at 6:47 p.m.)
From Kanazawa, the fastest is to reach Toyama to take a Hida Wide View (last departure at 4:47 p.m., journey of about 2:30 a.m.)
From Tokyo or Kyoto/Osaka, you will have to reach Nagoya before taking the Hida Wide View express train.
---
How many days to visit Gero Onsen?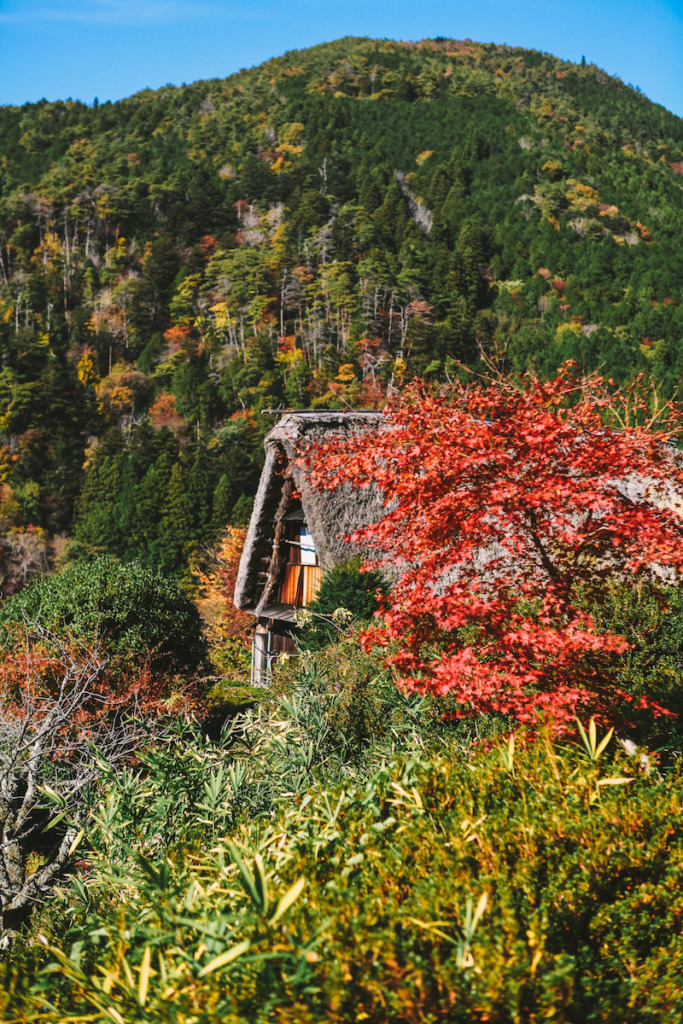 We recommend spending 1 night in Gero Onsen to fully relax and enjoy the many onsen in town.
---
Where to stay in Gero Onsen?
Suimeikan – most famous onsen in Gero Onsen
Suimeikan is one of the most famous hotels in Gero Onsen!
The hotel offers different in-house onsen open till late. Their breakfast is outstanding and the location peaceful right next to a river!
---
Yunoshimakan – our favorite hotel in Gero Onsen
Yunoshimakan is an onsen ryokan in the truest sense. Exactly what would expect of a traditional Japanese stay. A peaceful garden, a stunning wooden architecture hotel, fabulous onsen and amazing Kaiseki dinner!
This place is quite popular, hence we recommend to book early. CHECK THE AVAILABILITY HERE
---
When is the best time to visit Gero Onsen?
Gero Onsen can be visited all year round. As in most of Japan, spring and autumn would be the best seasons though.
Climate is perfect during that time and the colors stunning either with cherry blossoms or fall foliage!
---
Other things to see near Gero Onsen?
MAGOME
Magome is simply one of the most charming towns in Japan!
It is located along the legendary Nakasendo, an old road that crossed the Japanese Alps to connect the cities of Kyoto and Tokyo during the Edo period (1603-1863).
Magome is like a Japanese postcard town! It transports you back in time in the ancient Japan! Traditional buildings, cobblestones road, Japanese inn and the mountains all around!
Tsumago and Narai-Juku are 2 other gorgeous town to be visited along the Nakasendo Way!
READ: FULL GUIDE FOR A VISIT OF MAGOME
---
TAKAYAMA
Takayama, located in Gifu prefecture, is one of our favorite cities in Japanese Alps. Nicknamed "little Kyoto", this city has many monuments and places of interest.
Visiting Takayama in Japan is for me one of the essential steps during a visit to the Japanese Alps along with Shirakawa-go.
READ: 15 BEST THINGS TO SEE IN TAKAYAMA
---
Related posts
GUIDE FOR A VISIT TO NARAI-JUKU
VISIT SHIRAKAWA-GO NEAR TAKAYAMA
HIKE ALONG NAKASENDO [TRAVEL GUIDE]
GUIDE TO TSUMAGO ALONG NAKASENDO
15 BEST THINGS TO SEE IN HAKONE NEAR MT. FUJI
15 INCREDIBLE THINGS TO SEE AT LAKE KAWAGUCHI
OBUSE, A BEAUTIFUL TOWN IN JAPAN WORTH A VISIT
10 BEST THINGS TO SEE IN MATSUMOTO
FULL GUIDE FOR VISITING HAKUBA IN JAPAN