WHAT TO DO IN TOKYO? HOW MANY DAYS TO SPEND IN TOKYO? WHAT TO SEE IN TOKYO IN A WEEK?
With more than 42 million inhabitants, the urban area of Tokyo is the most populated in the world.
Capital of Japan since 1868, this Japanese megalopolis is the economic and political heart of the country. Fascinating, electric, avant-garde, modern, there is no shortage of adjectives to describe this incredible city.
"TOKYO, ONE OF THE MOST EXCITING CITY ON EARTH!"
Expect to lose all your bearings because a city like Tokyo has nothing to do with any other city in the world!
One thing is certain, you're never going to forget your first trip to Tokyo!
We spent 3 months in Japan in 2022 and wrote many posts about this amazing country. We've now prepared this perfect guide to visit Tokyo!
Prepare your visit to Tokyo well in advance because this unique city takes time to grasp. We, therefore, advise you to have a precise idea of what you want to see there so as not to waste too much time during your trip.
You will discover that Tokyo, with its many heterogeneous districts, is a multi-faceted city that will seduce you.
To help you plan your visit, here are some ideas of things to see and do in Tokyo.
But first, check out some impressions of Tokyo to get excited about your trip!
You must be pretty excited by now and really want to know where all these amazing places are in Tokyo. So follow this guide about the best things to see in Tokyo:
---
WHAT TO DO IN TOKYO?
1. Start your visit of Tokyo at Sensō-ji Temple, Tokyo's oldest Buddhist temple!
Founded in 645, Sensō-ji is Tokyo's oldest Buddhist temple.
This temple dedicated to Kannon, goddess of compassion, was completely destroyed by bombardments during the Second World War, but rebuilt identically during the years that followed.
This place is very popular so expect a little bit of crowd here. Sensō-ji is located in the popular district of Asakusa.
You will discover the impressive Kaminarimon gate, under which is the largest paper lantern in the country (700kg all the same!), the Hozomon gate and its two imposing statues of Nio, the hondō in front of which the Japanese are numerous to " soak up" incense and finally the sumptuous 5-storey pagoda, the second tallest in Japan.
It is a truly sublime place that contrasts with the modernity of the city. At night, when the temple lights up, the place seems even more magical!
Before leaving the premises, be sure to explore Nakamise-dori (here), a small shopping street that is usually bustling with people. You will find many traditional objects, souvenirs, and good things to eat.
Make sure to also check out the view at the visitor center. It is easily accessible, as it is near the metro exit! You will also quickly recognize the modern structure of the building.
It is possible to go up to the 8th floor for free to admire a panoramic view of the district, Nakamise Dori, the Sensoji temple and its surroundings.
Sensō-ji Temple is one of the best things to see in Tokyo!
---
Useful information about Sensō-ji Temple
Opening hours: Sensō-ji Temple is open daily from 6 a.m. to 5 p.m.
Address: 2-3-1 Asakusa, Taito-ku, Tokyo 111-0032 (location)
Admission: Free access
---
Read Also:
15 BEST THINGS TO SEE IN ASAKUSA
---
2. Check out the Skytree Tower, the tallest tower in Japan!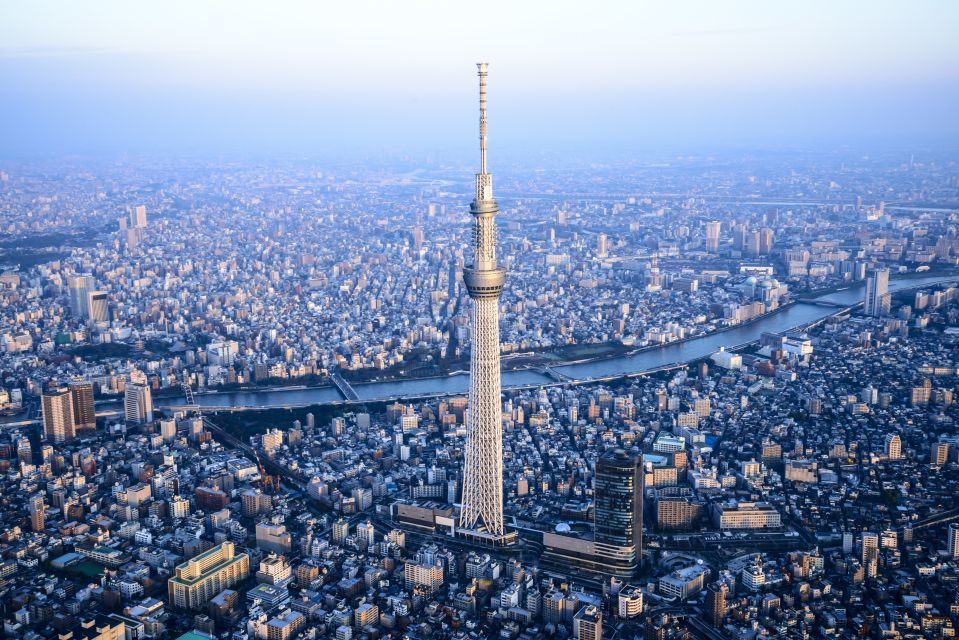 Another best things to see in Tokyo, is the Tokyo Skytree.
The tower hardly goes unnoticed in the skyline of Tokyo. After your visit to Sensō-ji Temple, you can easily reach the Skytree as it takes 5min only by train.
The Skytree culminates at 634m in height in the Sumida district.
This broadcasting tower, inaugurated in 2012, houses a huge shopping center, a planetarium, an aquarium, restaurants, an ice rink in winter, as well as two observatories.
Many tourists go there every day to discover one of the most beautiful views of Tokyo!
Two different levels are offered to visitors: the Tembo Deck platform at 350m high and the Tembo Galleria platform located 450m above the ground.
No matter which one you choose, the view of Tokyo is breathtaking. On a clear day, you might even be lucky enough to spot the famous Mount Fuji.
We recommend going to the Skytree Tower just before sunset. This is the best time to admire this amazing city.
Allow some time because the Skytree is one of the most visited places in Tokyo, so it is not uncommon to wait a long time before being able to access the various observation platforms.
---
Useful information about the Skytree Tower in Tokyo:
Opening hours: The Skytree Tower is open daily from 8 a.m. to 10 p.m.
Address: -1-2 Oshiage, Sumida, Tokyo 131-0045 (location)
Admission: check it out here
---
3. Wander at Kappabashi Street, the kitchen district in Tokyo
Kappabashi is also located in Asakusa not far from Tokyo Skytree and Sensō-ji Temple. So you can easily combine your visit of these 3 sights.
Kappabashi is only made up of stores specializing in restaurant supplies. There, you will find everything related to catering and at the same time cooking. The nearly 1km long street contains nearly 160 food-related stores.
Whether you are looking for rice bowls, noodle bowls, sake sets, tea cups, soy sauce bowl, chopstick holders, tempura or teapots, you'll find it here.
Do not leave Kappabashi dori without buying a Japanese knife! Japanese steel is famous all over the world. There are a large number of blades, each adapted to a specific use in the kitchen: cutting vegetables, meat, and fish.
Location: here
---
4. Shibuya Crossing, one of the most exciting places in Tokyo!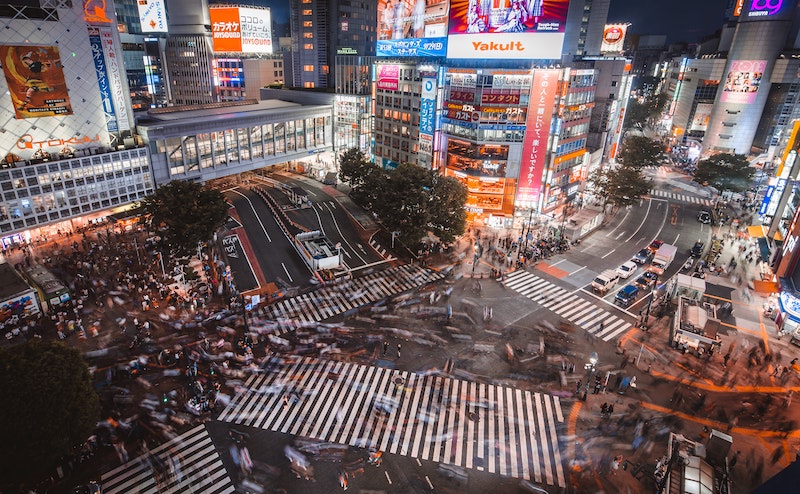 It is a safe bet that you have already seen this famous Japanese crossroads on television, it is also one of the most famous in the world.
Here, the traffic lights stop for 50 seconds to let the crowd of pedestrians crossing the road.
With its large signs and giant screens, the place looks like Times Square in NYC. Shibuya crossing obviously attracts lots of people curious to discover the liveliness of the place.
You only have to take a little height to notice the number of people crossing the streets each time!
To do so, head to the first floor of Starbucks (here) which offers a wide view of the entire crossroads.
Want to observe the crossing from even higher? Head to the observation deck of the Magnet building by Shibuya 109. The latter is open every day from 11 a.m. to 11 p.m.
Shibuya is one of the most thrilling districts in Tokyo. Spend some time in Shibuya discovering the multiple streets and excitement around this place.
THE BEST IS TO VISIT SHIBUYA AT NIGHT! The city is much more impressive at night with all the lights!
When leaving Shibuya station, do not miss the Hachiko dog statue whose story is very popular in Japan.
The Shibuya Crossing is one of the best things to see in Tokyo, so make sure you add it to your itinerary.
---
Useful information about Shibuya Crossing:
Opening hours: 24h
Address: location
Admission: Free
---
Read Also
15 BEST THINGS TO DO IN SHIBUYA
---
5. Tokyo Tower, one of the Japanese Capital's main symbols.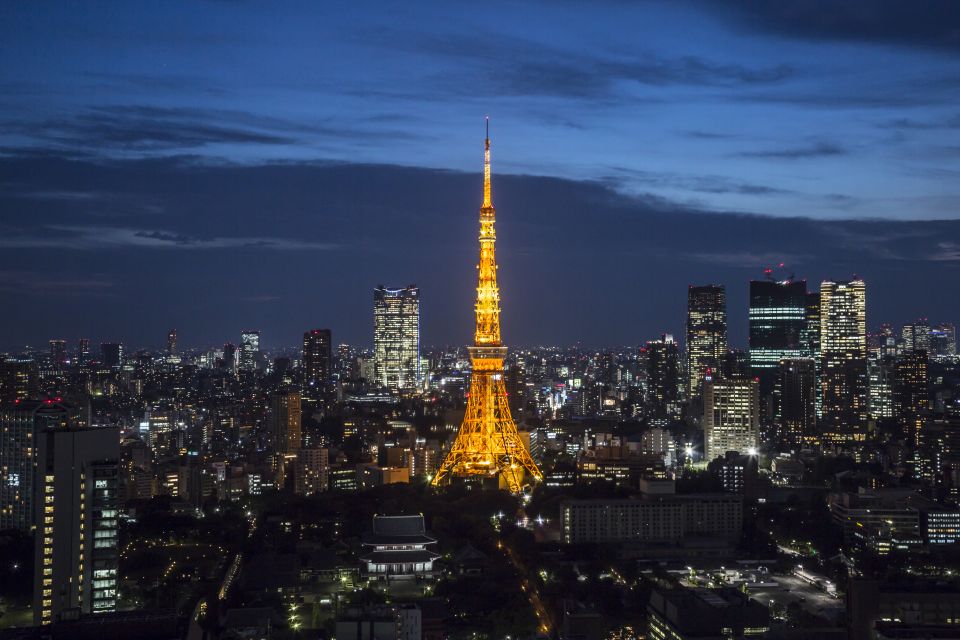 With a height of more than 330m, the Tokyo Tower is a true emblem of the Japanese capital.
You will notice it immediately when you see it, its architecture is directly inspired from the Eiffel Tower.
Built between 1957 and 1958, this red and white tower was designed to withstand major earthquakes and wind gusts of over 200 km/h.
Tokyo Tower is home to many shops, an aquarium, restaurants and an amusement park based on the Japanese manga One Piece. But it is mainly for its two observatories that visitors go to this tower.
The first is 145m high and has a glass floor, while the second is 250m above the ground. Both offer breathtaking views of the city!
---
Useful information about Tokyo Tower:
Opening hours: Tokyo Tower is open daily from 9 a.m. to 10 p.m.
Address: 2-8 Shibakoen, Minato, Tokyo (location)
Admission: Click here
---
Our Recommendations
If you've been up the Skytree Tower already, then our advice is to skip the observation deck of the Tokyo Tower. However, we still recommend taking a look at the tower from the outside. The view at night is even better!
READ: GREAT IDEAS FOR A DATE IN TOKYO
---
6. Shinjuku District, our favorite part of Tokyo!
To feel the pulse of the city, nothing better than going to Shinjuku.
The bustling district of Shinjuku is full of life and entertainment and is one of the most visited areas of Tokyo. If you've seen the movie Lost in Translation, you'll know! (READ: 20 BEST MOVIES ABOUT ASIA YOU SHOULD WATCH!)
Shinjuku, which revolves around the busiest train station in the world, has many faces since it is both a business center, the king of Japanese nights, but also a veritable temple of shopping.
Several hours or even days will be needed to explore this incredible district.
SHINJUKU GYOEN: the national imperial garden in Tokyo which houses Japanese, English and French style gardens. It is one of the largest green spaces in the city and is an ideal spot to observe the cherry blossoms in spring.
KABUCHIKO: the red light district of Tokyo. Despite being the red light of the city, it's a fun place to see at night with all the lights on the buildings.
OMOIDE YOKOCHO: This place is a must in Shinjuku! it's a narrow alley full of restaurants. One of the favourite places for locals to eat at night in Shinjuku!
GOLDEN GAI: have a drink at Golden Gai for a memorable experience in Tokyo. This place is full of tiny bars sometime barely fitting 5 people! One of the best things to experience in Shinjuku.
HANAZONO-JINJA: a sanctuary in the middle of buildings
TOKYO METROPOLITA BUILDING: a double building where there is an observatory accessible free of charge to admire a 360° view of the city.
---
Read Also
15 FUN THINGS TO DO IN SHINJUKU
---
7. Meiji-jingu Shrine and Yoyogi Park, the most spiritual place of Tokyo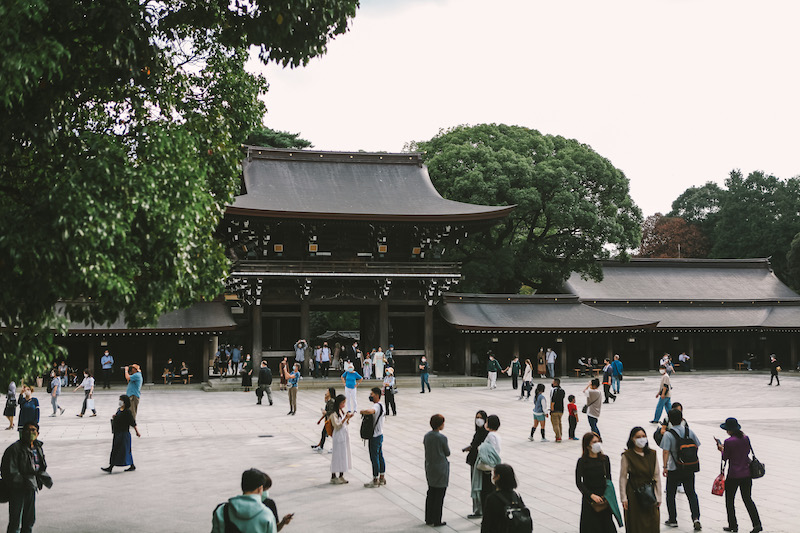 This Shinto shrine, the largest in Japan, is located in the district of Shibuya (and more particularly in an area called Harajuku), in the heart of the capital.
This place is one of the best things to see in Tokyo!
Meiji-jingu is a must-visit both for its cultural and historical aspects and for its natural setting within the magnificent Yoyogi Park.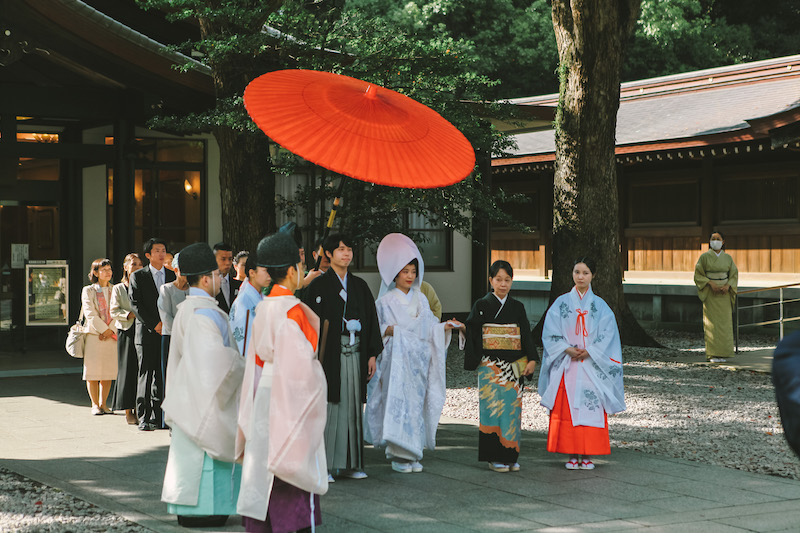 This shrine, erected in honor of Emperor Meiji in 1920, had to be rebuilt several years later following its destruction during the Second World War.
It is a place that tourists and Japanese come to discover with pleasure for many reasons: its cedar wood architecture, the religious ceremonies that take place there or the green setting of Yoyogi Park.
This is a must in Japan. Tokyo is very hectic, and whenever you need some peace, Yoyogi Park is the place to be!
---
Useful information about Meiji Jingu and Yoyogi:
Opening hours: from sunrise to sunset
Address: 1-1 Yoyogi-Kamizono-cho, Shibuya-ku, Tokyo (location)
Admission: Free access
---
Read Also
15 AWESOME THINGS TO DO IN HARAJUKU
DISCOVER MEIJI SHRINE AND YOYOGI PARK IN TOKYO
---
8. Explore Harajuku, the Fashion District of Tokyo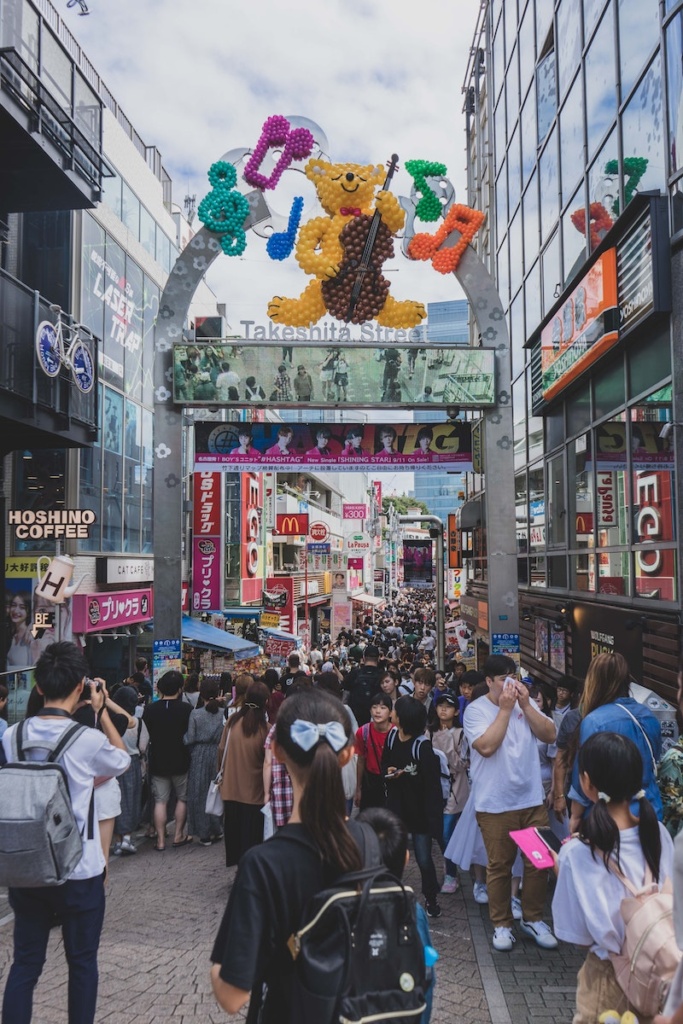 Combine your visit to Yoyogi Park with Harajuku. You can walk from 1 place to the other, it's really close by.
Harajuku is the Mecca of Japanese fashion. In this district, young Tokyoites wear lots of different fashion styles!
Here, everyone is free to dress as they wish, it is the district of all the eccentricities of clothing like the incredible Takeshita-dori. This is the main and crazy avenue of Harajuku where fashion boutiques of all kinds are located.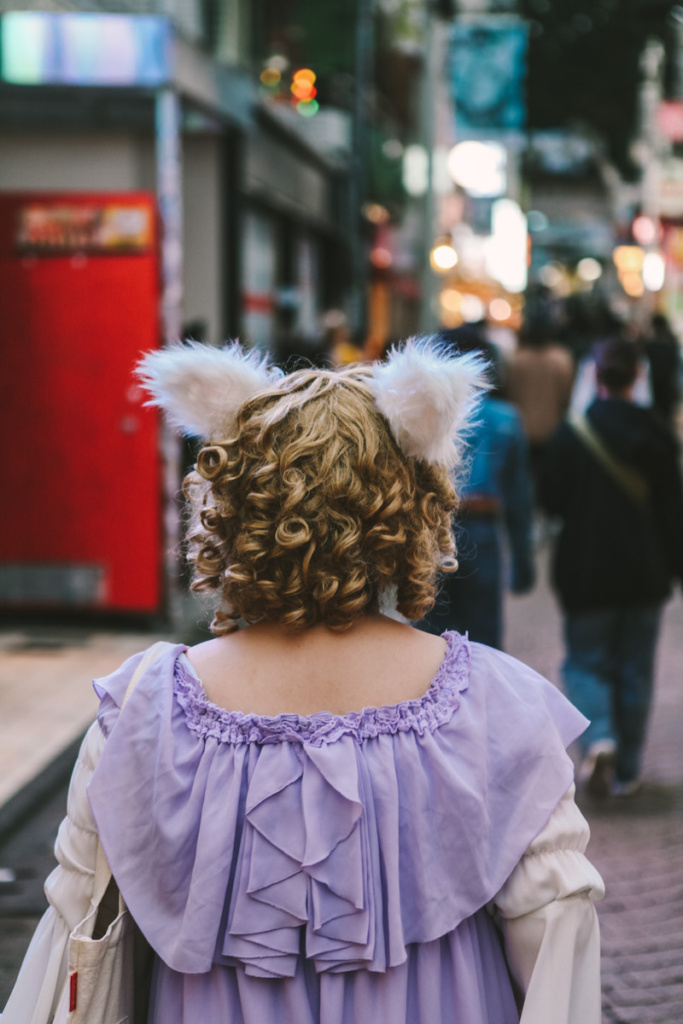 You will probably come across many Japanese in cosplay, reproducing the looks of their favorite anime characters.
In Harajuku do not miss Omotesandō Avenue, the Japanese Champs-Élysées, where luxury boutiques such as Dior, Vuitton and Chanel follow one another.
From this large avenue, do not hesitate to get lost in one of the perpendicular streets towards Ura-Harajuku, the hipster corner of the district which is home to many concept stores as well as independent shops.
Finally, do not miss the Tokyu Plaza shopping center, located at the top of this avenue, it is accessed by a kind of giant kaleidoscope made of mirrors which is particularly worth a look.
---
Useful information about Harajuku in Tokyo:
Address: location
---
Read Also
15 AWESOME THINGS TO DO IN HARAJUKU
---
9. Akihabara, the electronic district of Tokyo
Akihabara is the meeting point for all lovers of otaku culture, a real paradise for geeks.
In this district, you will find a large concentration of electronics shops, manga and video games. This is where a huge arcade shops are located. Those are very popular in Tokyo.
Other things to experience in the area are the Maid Cafes where waitresses, wearing a servant's uniform, are responsible for entertaining customers.
Nothing to do with the red light district and so on, here anyone can come and be entertained by the "maids". Weird? YES ABSOLUTELY! But the Japanese are fond of those cafes… It's an experience you gotta try while in Tokyo!
At nightfall, when the many shops and signs light up, you will understand why Akihabara is nicknamed "the electric city". It's actually best to visit Akihabara at night!
Akihabara is one of the best things to see in Tokyo, make sure to check it out!
Useful information about Akihabara:
Address: location
---
Read Also
15 AWESOME THINGS TO DO IN AKIHABARA
---
10. Tokyo Disneyland and DisneySea
Did you know? The Tokyo Disneyland amusement park was the first to be built outside the United States, in 1983.
The latter is a replica of the famous Magic Kingdom of California, with the difference that the magnificent castle erected in the center of the park is It's not Sleeping Beauty's, but Cinderella's.
Those who are familiar with Disney parks will find the magical atmosphere that is unique to them.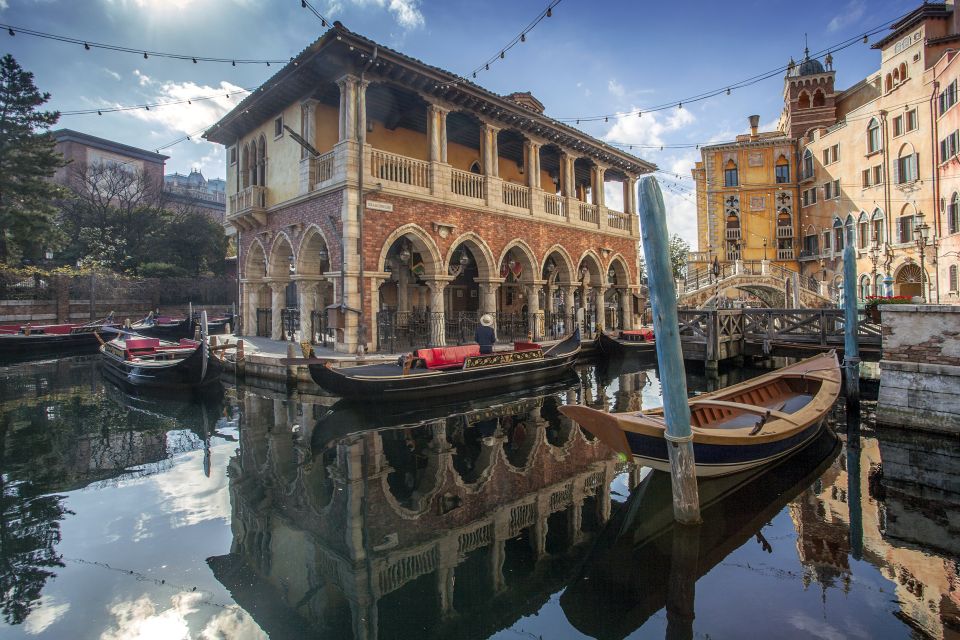 If you wish, on the other hand, to discover a universe specific to Japan, the Japanese capital has a second Disney park on the theme of the sea: Disney Sea.
Located in Tokyo Bay, it is a unique park in the world where you will discover a reconstruction of the beautiful city of Venice and many other sea-related attractions!
To please your family or the child in you, do not hesitate to treat yourself to a magical day in one of its famous parks.
BOOK YOUR TICKET HERE FOR CHEAPER PRICES
---
11. Go for a Shopping Spree at Ginza, the luxury district of Tokyo
Ginza is unlike any other district in Tokyo.
Very modern, the place even has a little futuristic side, as we can sometimes see in science fiction films.
Buildings with ultra-modern architecture and the headquarters of many large companies are right next to very luxury bars and restaurants in Ginza.
Ginza is a also a shopping mecca that could almost be compared to the famous Fifth avenue in New York. This is a district that does not really represent the traditional side of Japan, but worth a visit nevertheless.
---
Read Also
15 BEST THINGS TO DO IN GINZA, TOKYO
---
12. Enjoy some sushi at the Tsukiji outer market
Ginza is very close to Tsukiji Market, so combine your visit for the luxury district with a traditional fish market for a full day of contrast within Tokyo!
During our first trip to Tokyo, our visit to Tsukiji market was one of the highlights of our trip. We ate some of the best sushis in Tokyo there! But be careful, we are talking about the OUTER-MARKET!
Indeed, the main INNER WHOLESALE MARKET was closed in 2018. From 1935 to the end of 2018, Tsukiji Wholesale Market (Tsukiji Fish Market) was the most famous and largest fish market IN THE WORLD!
The indoor section of the market has since moved to nearby Toyosu, but the outdoor market is still in the same location and bustling with activity.
Located on the edge of Tokyo Bay and accessible on foot from Ginza, the market is a maze of streets more fascinating than ever. Feast on fresh sushi for breakfast at nearby restaurants or pick up unique souvenirs, ranging from seaweed to sushi knives to handmade ceramics.
Don't miss it, Tsukiji is one of the best things to see in Tokyo!
---
Useful information about Tsukiji
Opening hours: The market close early, around 1-2pm. So go early to enjoy the best sushi in town!
Adress: location
---
Read Also:
FULL GUIDE FOR A VISIT AT TSUKIJI MARKET
---
13. Visit the Bustling Roppongi district for the best night out in Tokyo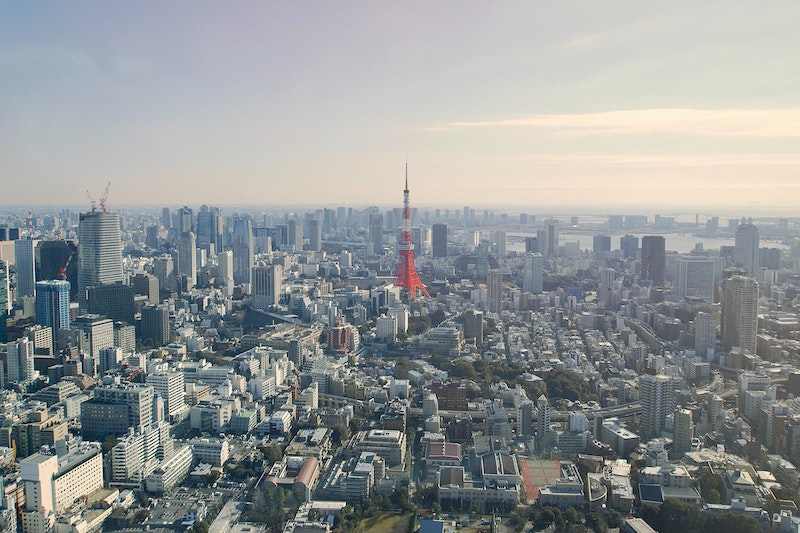 Roppongi is a very cosmopolitan area, renowned for its lively evenings. In summary, if you are looking for a place to party in Tokyo, Roppongi is the place to go.
It is here that the concentration of bars, restaurants, karaoke, and nightclubs is the greatest. You will inevitably find something to have fun during your stay in Tokyo!
If the nights of Roppongi are very restless, the district is also a hotspot for contemporary art since it is home to the Mori Art Museum, the Suntory Art Museum and the Tokyo National Arts Center.
Location: here
Read Also
VISIT THE 13 BEST DISTRICTS IN TOKYO
---
14. Kōkyo Imperial Palace Gardens
Sometimes forgotten by tourists, the gardens of the Imperial Palace are one of the largest green spaces in Tokyo.
The Imperial Palace is now the residence of the Emperor and his family, which is why you will not have access to all of the gardens.
That said, the place is definitely worth the trip. Walking through its gardens is the best way to find some peace and quiet, away from the hustle and bustle of the city.
You will be able to see if you haven't already, that Tokyo is a real mix of tradition and modernity: Japanese-style Zen gardens and the palace stand alongside modern buildings made of glass and steel.
Two dates are to be remembered as part of a visit to the gardens, December 23 and January 2. These are the only two days of the year when you can see the imperial family come to greet the crowds from the balcony of the palace.
Location: here
---
15. Watch a Sumo Fight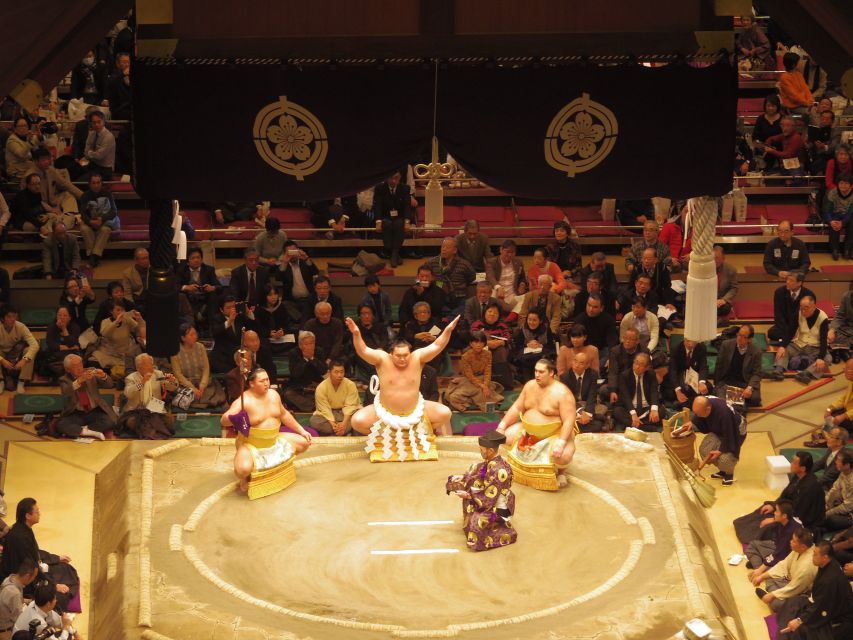 There are six major Sumo tournaments held annually in Japan. Lasting 15 days each, its 6 tournaments take place in 4 different Japanese cities.
In the capital, these tournaments take place in January, May and September. If by chance these dates correspond to your stay in Tokyo, do not miss the opportunity to attend a fight of this local wrestling sport.
The district to see Sumo in Tokyo is very well known: it is called Ryogoku.
The stadium that hosts training and Tokyo tournaments is there. This is the Ryogoku Kokugikan Sumo Stadium and it is very easy to find it. Indeed, it is just behind the Ryogoku metro station and next to the famous Edo Museum.
It is therefore common to come across Sumo in the middle of the street and in traditional clothes!
You can either attend a Sumo Morning Training session which of course is much cheaper (buy your ticket here), or attend a real fight at a tournament, more expensive, but an amazing experience! (buy your ticket here, and you will join a guide who will explain everything about Sumo fight)
---
16. Visit the wonderful Edo-Tokyo Museum
Want to know more about what was once called Edo? The old and traditional Japan.
Then go to the Edo-Tokyo Museum which traces the history of the capital in detail.
Contrary to what one might think seeing the modern architecture of the building, it is not yet another center of contemporary art, but rather a museum that will transport you to a time gone to find out what Edo looked like.
Explore its old quarters, the popular culture and the art of living of the time, you will see, you will almost forget that you are in a museum!
If there is only Museum to visit during your trip to Tokyo, then it's this one! Absolutely brilliant.
---
Useful information about Edo-Tokyo Museum
Opening hours: The Edo-Tokyo Museum is open Tuesday through Sunday, 9:30 a.m. to 5:30 p.m. (7:30 p.m. on Saturdays). NOTE THE MUSEUM IS NOW CLOSED FOR RENOVATION UNTIL 2025!
Address: location
Website: here
---
17. Explore Kagurazaka the Geisha district and also the French Quarter
Kagurazaka is a small district located at the eastern end of Shinjuku on the border with the district of Chiyoda in Tokyo. Kagurazaka has the reputation of being the French quarter of Tokyo. Indeed, it is home to many French shops and restaurants.
But Kagurazaka is also known for being one of the Geisha districts of Tokyo (still active today). The typical Yokocho alleys of Kagurazaka still bear witness to its feudal past linked to the Geishas.
Today, Kagurazaka is a place of relaxation where you can discover a mixture of temples, cafes, new fashion stores, and lots of great restaurants, and explore many traditional streets. We love spending time in this great and traditional neighborhood of Tokyo.
We highly recommend a visit to this beautiful and charming neighborhood of Tokyo.
Location: here
---
Read Also
10 AWESOME THINGS TO DO IN KAGURAZAKA, THE FRENCH DISTRICT OF TOKYO
---
18. Visit the gorgeous Kyu Asakura House
Kyu Asakura House is a real hidden gem in Tokyo!
The House was built in 1919. It now welcomes visitors since it became a museum.
Kyu Asakura House which resisted the earthquake of 1923 and the bombardments of the Second World War has been registered since 2004 as an Important Cultural Property in Tokyo.
It is recognized for its typical architecture of the Taisho era. The villa was built by a rice trader Torajira Asakura.
The visit takes place in socks, leaving the shoes at the entrance. Inside we find all the codes of traditional Japanese architecture, tatami mats, sliding walls, tea ceremony room, or even the suginoma (the cedar room…), a room open to the outside, conducive to meditation.
The garden, built on the slope, is a small Eden, especially during the fall with the changing colors of the maples…
---
Useful information about Kyu Asakura House
Opening hours: Open from 10:00 until 18:00 (closed on Monday)
Address: 29-20 Sarugakucho, Shibuya City, Tokyo 150-0033, Japan location
Website: here
---
19. Have fun at Shimokitazawa, the Bohemian district of Tokyo
Shimokitazawa is one of our favorite areas in Tokyo! It's young, dynamic, full of great cafes, lots of cool shops, music bars and generally, it offers a really pleasant vibe! It is not far from Shinjuku.
For many Shimokitazawa is THE HIPSTER place of Tokyo, besides Koenji another great neighborhood that we invite you to discover here.
Tokyo if full of hidden gems and Shimokitazawa is one of them! Most people visiting Tokyo will focus on Harajuku, Shinjuku, Shibuya and so on. It's a pity as Tokyo hides many other cool places much less touristy.
Tokyo is often described as one of the fashion capital of the world. And for good reason! Go shop in Shimokitazawa, and you will understand why!
Walking through the charming little pedestrian streets of Shimokitazawa, you'll discover lots of fashion boutiques, complemented by small bars, great cafes and plenty of vintage shops.
Location: here
---
Read Also
10 AWESOME THINGS TO DO IN SHIMOKITAZAWA
---
20. Go back in time at Monzen Nakacho district in Tokyo
We had no idea what to expect at Monzen Nakacho, but we completely fell in love with this beautiful and traditional area of Tokyo. In fact, Monzen Nakacho was the historic home of Sumo in Japan, before moving to Ryogoku further west.
But what we liked the most in Monzen Nakacho is its charming old buildings, beautiful temples, the many restaurants, and its beautiful river crossing the neighborhood.
In Monzen Nakacho you can wander through the neighborhood and discover its peaceful and traditional atmosphere. At night Monzen Nakacho becomes even more beautiful with its many great restaurants and izakayas everywhere (check out Tatsumi-Shindo) as well as its illuminated temples.
Location: here
---
Read Also
10 BEST THINGS TO SEE IN MONZEN-NAKACHO, A CHARMING NEIGHBORHOOD IN TOKYO
---
21. Bring back memories from your childhood at The Ghibli Museum
To please the little ones and go back to your childhood, head to Mitaka to discover the Ghibli museum, dedicated to the Japanese animation studio of the same name founded in 1985.
This is an extraordinary museum that will transport you to the magical world of Hayao Miyazaki, the king of animation made in Japan.
Among his most famous creations, you may know Spirited Away, Princess Mononoke or Totoro.
The museum can be quite packed at time though, as it is one of the best things to see in Tokyo!
Opening hours: The Ghibli Museum is open every day, except Tuesday, from 10 a.m. to 6 p.m.
Address: 1-1-83 Shimorenjaku, Mitaka, Tokyo (location). Note that the museum is not in the city center, you will need to travel for 40min by train from Shinjuku…
Prices: adult – 1000 yen | child – 700 yen
Website: here
---
22. Yayoi Kusama Museum in Tokyo
Yayoi Kusama is one of the most eccentric and brilliant artists in contemporary art.
The orange-haired Japanese woman has made her art an ode to color, geometry and fantasy. Giant pumpkins with polka dots, colorful paintings, landscapes of obsessive lines and dots…
Yayoi Kusama's works use technical skill and precision for a spectacular result, always imbued with rare poetry.
The Yayoi Kusama Museum is therefore a must-see in Tokyo! It is located in Tokyo's bustling Shinjuku district.
---
Useful information
Opening hours: 11:00 – 17:30 (closed on Monday, Tuesday, and Wednesday)
Location: here
Website: here
IMPORTANT NOTICE: ALL TICKETS MUST BE PURCHASED IN ADVANCE ON THE WEBSITE!
---
23. Hangout at Koenji, the hipster area of Tokyo
To the west of Tokyo, in the district of Suganami, less than 10 minutes from the bubbling district of Shinjuku you will reach the district of Koenji.
Non-conformist district, huge underground culture, with a very dynamic urban life and a super chill atmosphere. Koenji is an essential place that will satisfy the hipster in you 😉
A district that can be discovered on foot and which is full of vintage shops, bars, izakaya and alternative music concert halls.
Koenji is the birthplace of the underground culture in Tokyo.
This preserved neighborhood does not seek to attract too much attention. It's rather low-key!
This is perhaps the secret of its unique atmosphere.
Especially since Koenji is also one of the bastions of street art culture in Tokyo, which is driven by the Koenji Mural Project, which highlights Japanese street art and graffiti artists whose works decorate the walls of the neighborhood.
Location: here
---
Read Also
8 AWESOME THINGS TO DO IN KOENJI
---
24. Race like Mario Kart in the heart of the city!
Wanna have a memorable and unforgettable moment in Tokyo? Take a go-kart tour on the streets of Shinjuku dressed like Mario kart!
This is one of the most popular activities in Tokyo! It's only the place in thee world where you can drive a go kart in the middle of the city! How crazy is that!? Welcome to Japan…
---
25. Get entertained at Odaiba
Odaiba is known to be the island of entertainment and shopping.
Just getting there it's already entertaining: you can opt for a boat trip or take the Yurikamome line, a sky train offering great views of the city.
We really advise you to spend a whole day on Odaiba to take advantage of all the activities it has to offer: take a ride on the Ferris wheel, shop at Venus Fort, a shopping center worthy of Caesars Palace in Las Vegas, admire the superb replica of the Statue of Liberty with the Rainbow Bridge as a backdrop, having fun at Legoland or Sega Joypolis, climbing to the observatory located in the Fuji TV building or photographing a life-size Gundam.
As you will have understood, Odaiba will appeal to young and old alike and will allow you to discover
Location: here
---
26. Go on a day trip to Yokohama
Yokohama is only 30 minutes by train from Tokyo.
It is home to the largest Chinatown in the world! This is the main attraction in Yokohama.
China Town in Yokohama was founded in 1860 by the first immigrants from China. Today it is considered the largest Chinatown in the world with more than 600 stores and thousands of visitors a day!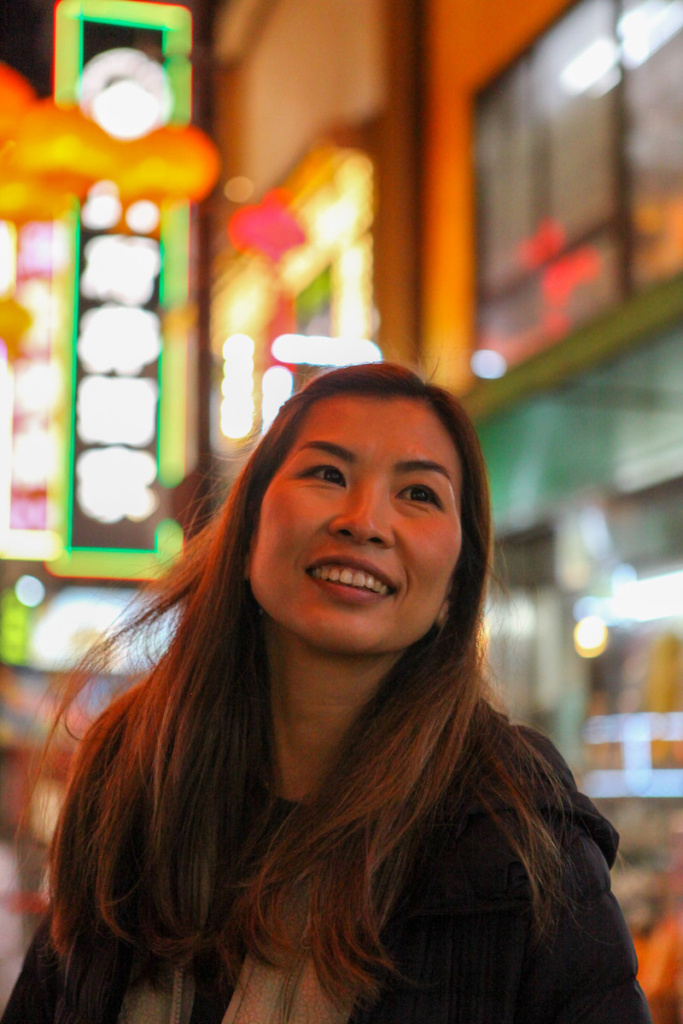 However, there are a lot of other things to see in Yokohama such as the Red Brick Warehouse, Minato Mirai district, the Gundam Factory, The cup Noodle Museum and even the Ramen Museum!
We love this place, which is one of the best and easiest day trips from Tokyo!
---
Read Also
ALL YOU NEED TO KNOW TO VISIT YOKOHAMA IN JAPAN & 10 BEST DAY TRIPS FROM TOKYO
---
27. Enjoy nature at Ueno District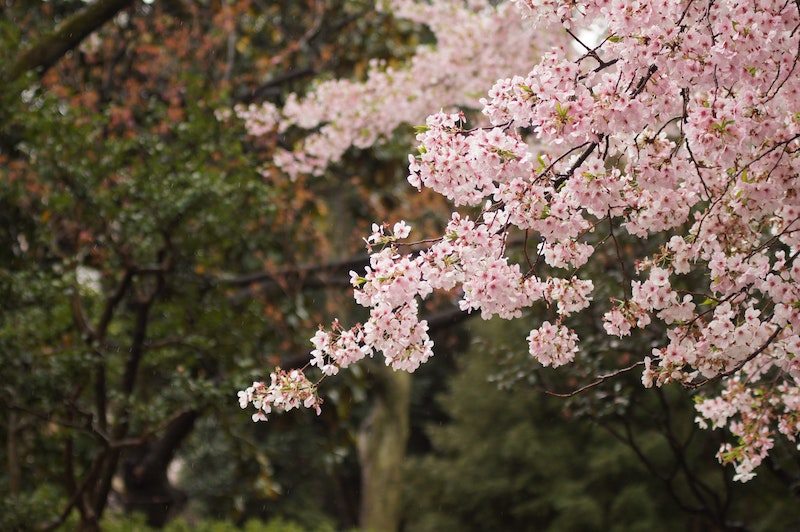 Ueno is one the most popular districts of Tokyo.
It is best known for its huge park, one of the largest and oldest in the capital, which houses the Tokyo National Museum, the Science Museum and the oldest zoo in Japan (where you can see Panda).
Ueno Park is particularly popular during the cherry blossom season.
Another visit not to be missed in Ueno, is the Toshogu shrine built in 1627 for the shogun Ieyasu Tokugawa. Unlike many other shrines, this one has been miraculously spared from the various earthquakes and bombings throughout history.
In Ueno, you can also discover the temples of Jomyoin and Kan-eiji.
Finally, do not miss Ameyokocho, it is the largest street food market in Tokyo. You should find something to enjoy!
---
28. Watch a local festival in Tokyo: a Matsuri
During your trip to Tokyo, it is important to consult the Japanese festival calendar to see if it will be possible for you to attend a matsuri.
These are all the traditional festivals, rites and ceremonies in Japan.
This will be an opportunity for you to discover more about Japanese culture, but also to be amazed. Generally, these ceremonies result in processions of colorful and flowery floats and a warm atmosphere.
In Tokyo there are the 3 main festivals not to be missed in Tokyo: Sanno matsuri (June), Sanja matsuri (May), Kanda matsuri (May).
---
29. Learn about the past at The Samurai Museum
Learn more about the iconic Samurai, a true symbol of Japanese culture.
It was in the 5th century that the first samurai appeared, feudal warriors who lived according to a very strict code of honor.
In this very rich museum, you will discover in particular a collection dedicated to their armor and their sabers (the famous katana), which made the reputation of these men.
To go further, the museum also offers a sword fight show, very spectacular.
---
Useful information about the Samurai Museum in Tokyo
Opening hours: The Samurai Museum is open daily from 10:30 a.m. to 9 p.m.
Address: Shinjuku-ku, Tokyo Kabukicho 2-25-6, Tokyo (location)
Website: here
---
30. The MORI Building DIGITAL ART MUSEUM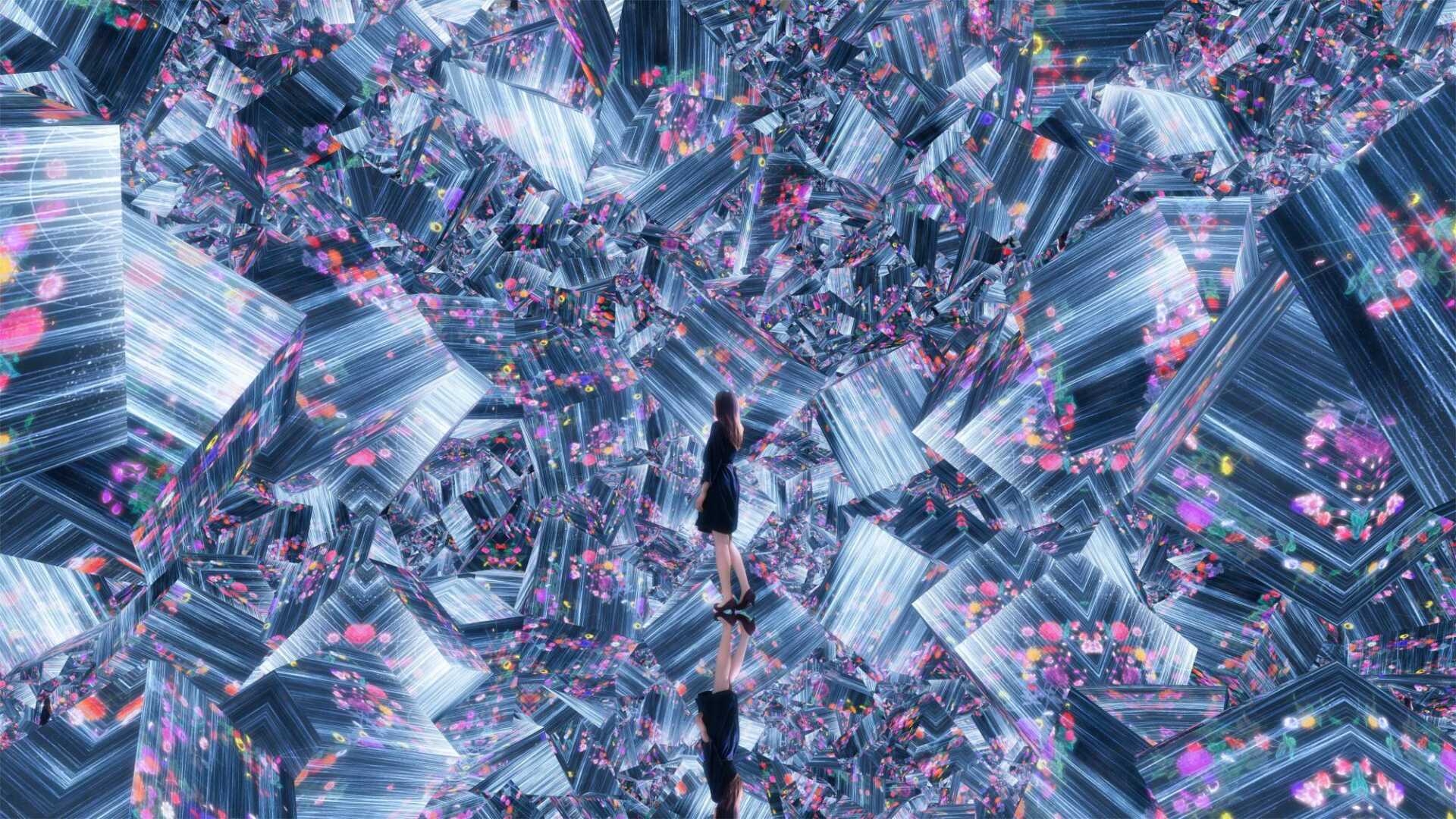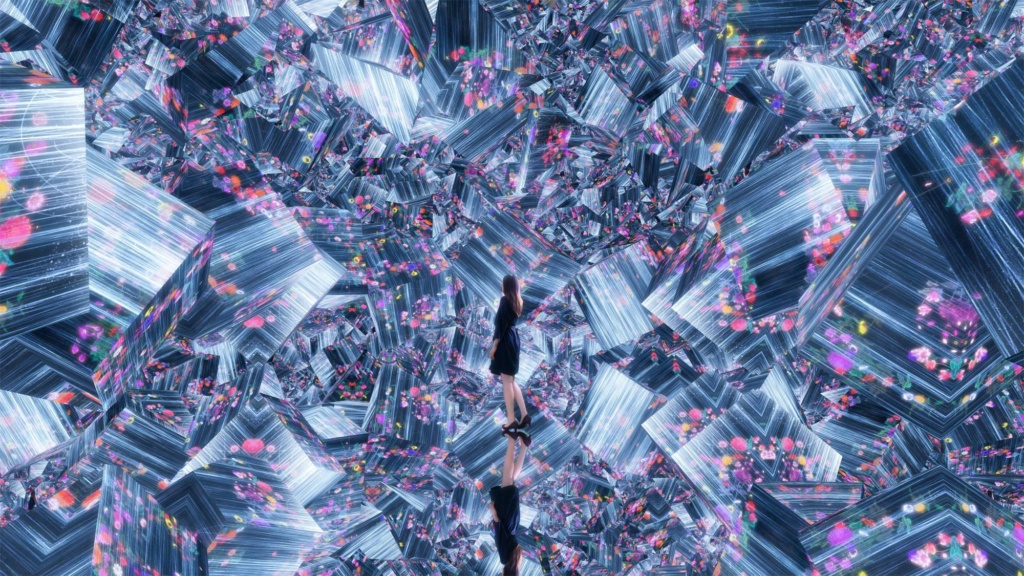 Step into a bright and extraordinary world at the MORI Building DIGITAL ART MUSEUM also known as TeamLab Borderless.
This extraordinary place is actually a museum dedicated to digital art, which takes its visitors into a kind of parallel world using sound and light games.
Here you will discover the many rooms that make up this interactive museum where man, technology and nature enter into perfect symbiosis.
2D flowers, wall waterfalls, colored lanterns, here are some of the elements that you can discover and that will amaze you!
PLEASE NOTE, it is recommended to book your ticket in advance on their website.
---
Where to stay in Tokyo?
Tokyo is not only one of the largest cities in the world, it is also a particularly heterogeneous place, where practically every district stands out and has something different to visit.
If you are currently planning your trip to the Japanese Capital you are probably asking yourself, where the heck should I stay during my trip to Tokyo? Whether you travel solo, as a couple or with your family, we put a full guide of the best places to stay in Tokyo here!
As a summary, here are our 3 favorites places to stay in Tokyo
---
ONSEN RYOKAN YUEN IN SHINJUKU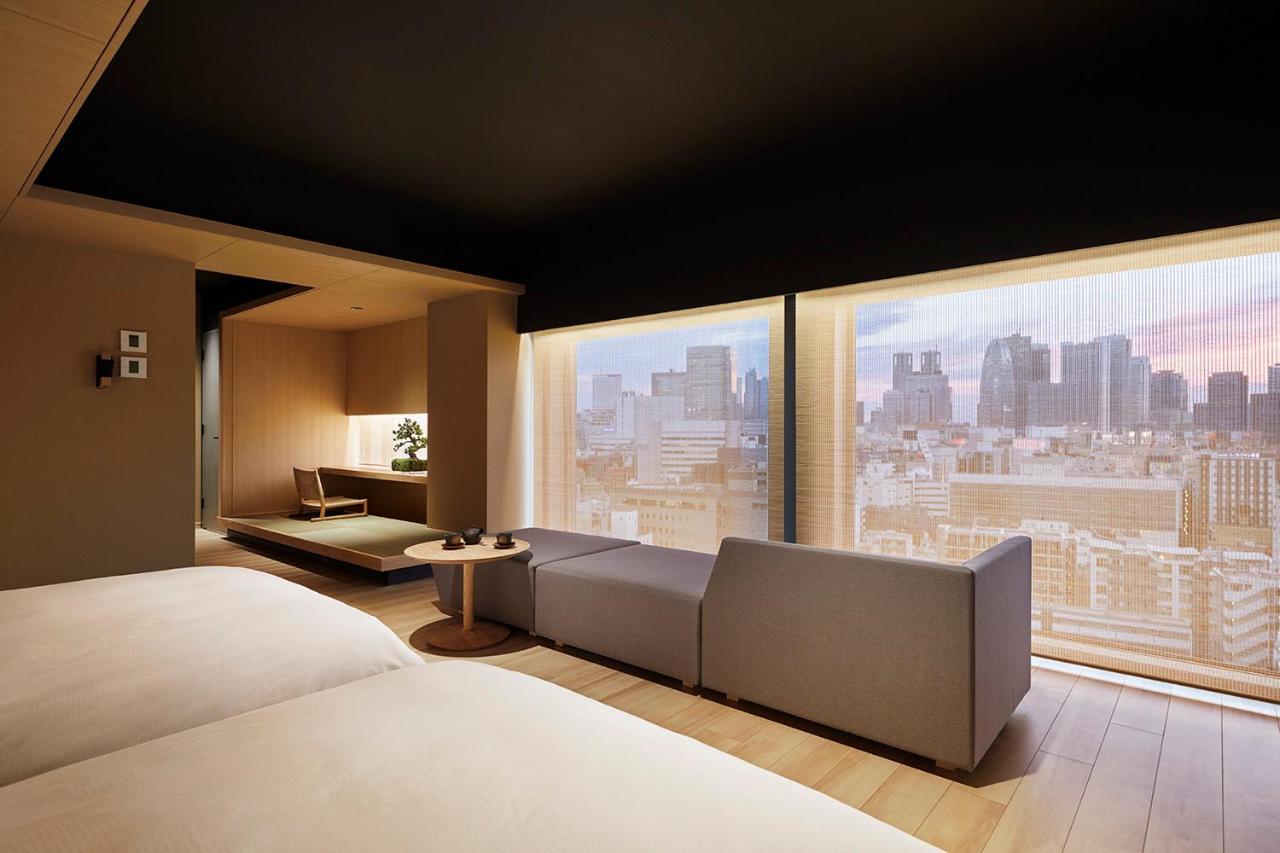 ONSEN RYOKAN YUEN SHINJUKU is our hidden gem in Shinjuku! Here you can experience traditional Japanese architecture and design combine with the luxury of having an onsen on the rooftop, right in the middle of Shinjuku!
If you want to combine the frenzy of the city with Japanese comfort and luxury, this place is for you. Surprisingly, ONSEN RYOKAN YUEN SHINJUKU holds the best value for money in the area!
>> BOOK HERE <<
---
SEQUENCE MIYASHITA PARK IN SHIBUYA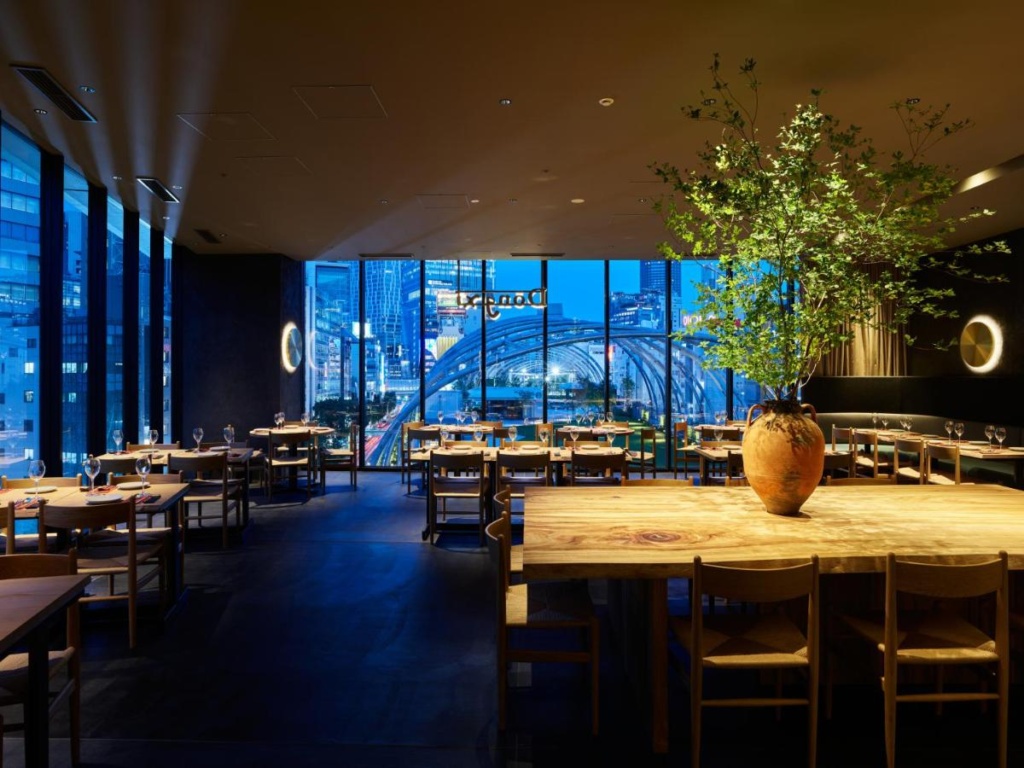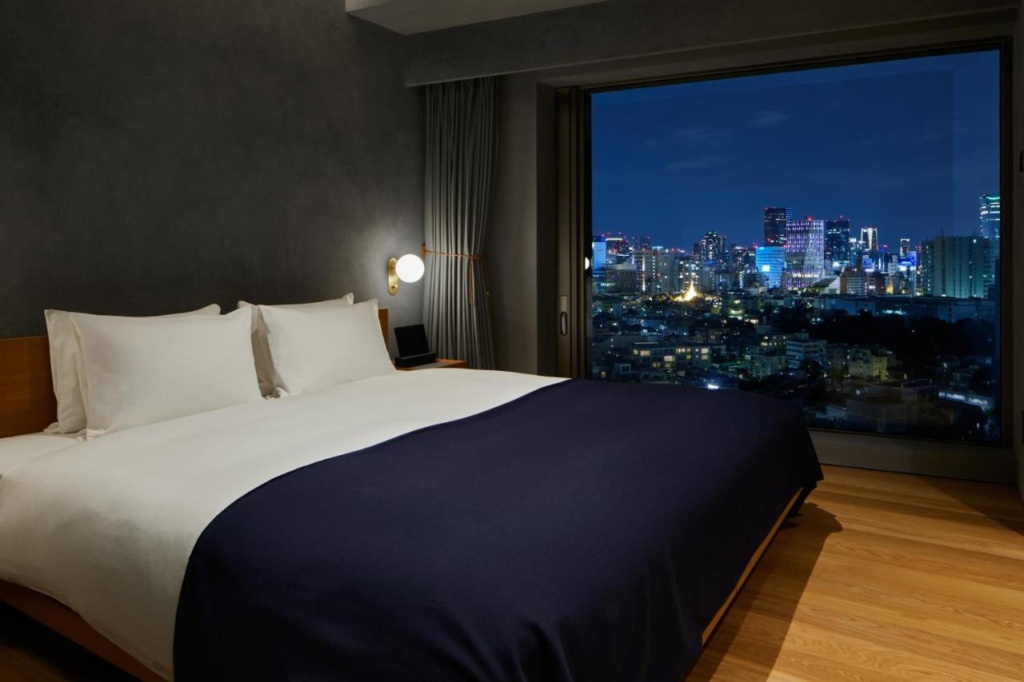 sequence Miyashita Park is perfectly located. You get to stay in Shibuya without having to meet the over-crowded Shibuya Crossing.
This place is within walking distance of Omotesando, Harajuku, and Yoyogi…surrounded by many fashion shops, and tasty restaurants.
Rooms are pretty spacious by Toyko standards, more so considering you will be centrally located in Tokyo!
---
MUJI HOTEL IN GINZA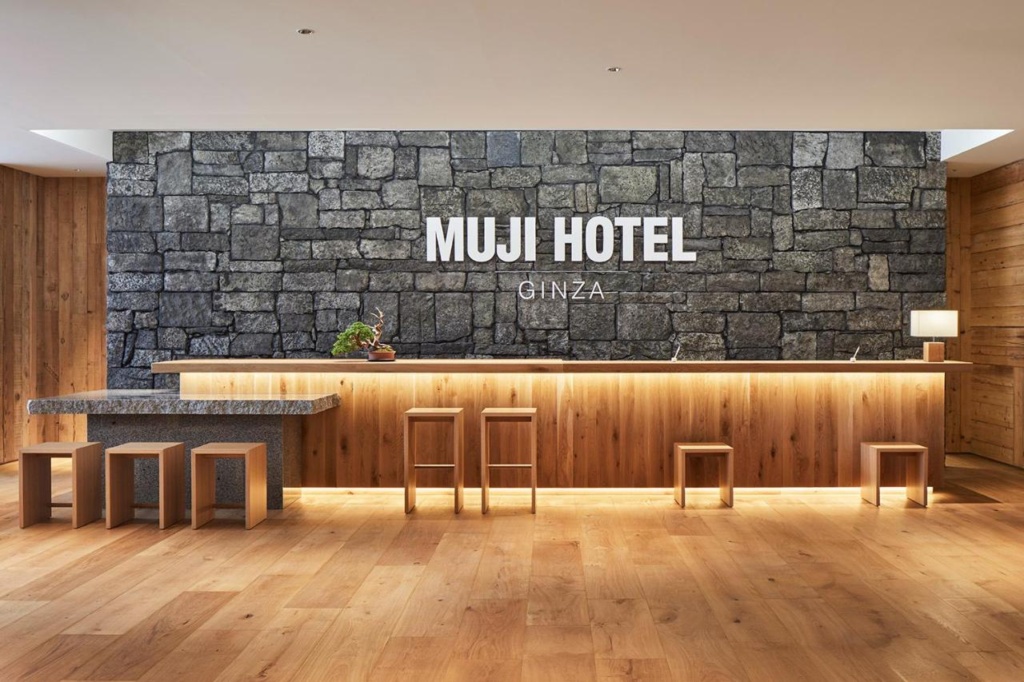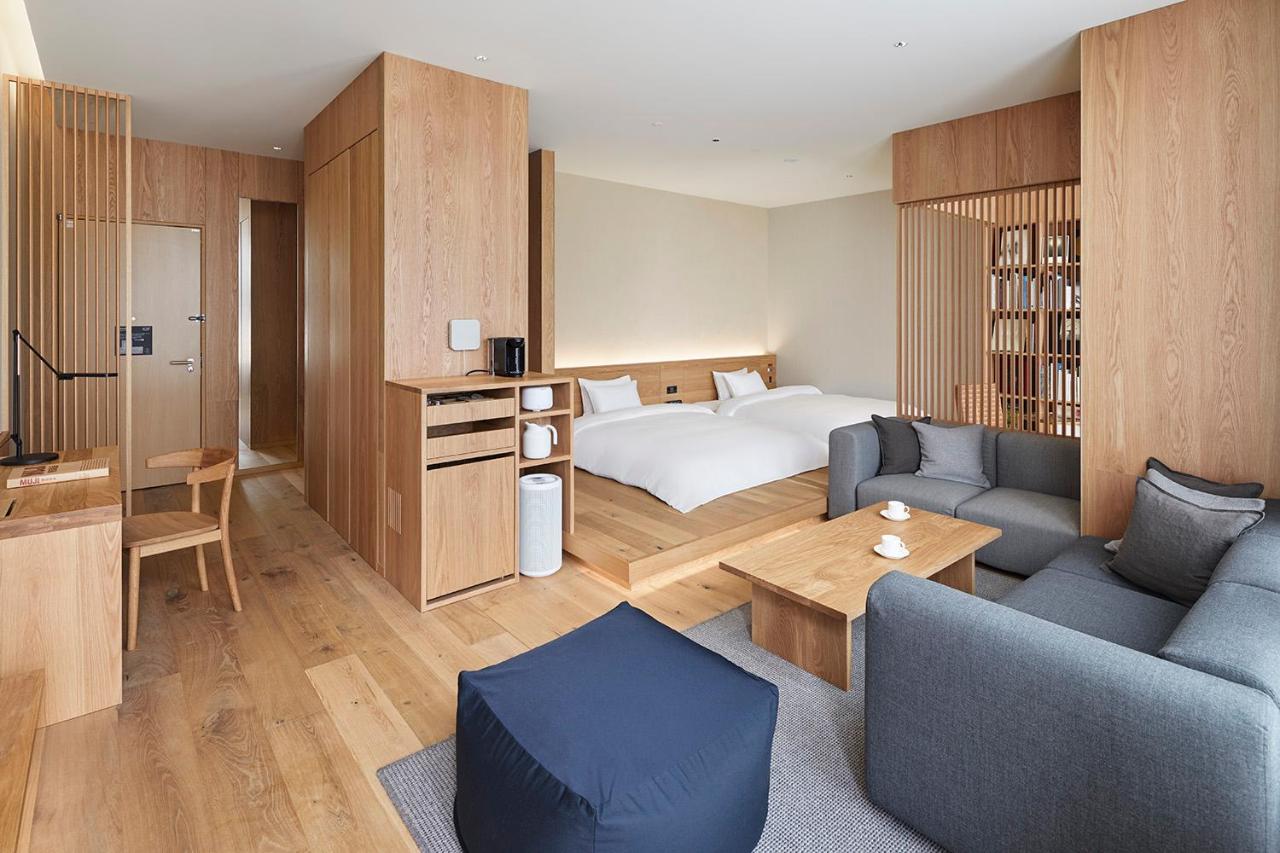 MUJI HOTEL??! WHAAAAT! Yes this is happening! If like us you are huuuuge fan of Muji shops then you will love everything about this hotel!
This is one of our favorite hotels in Tokyo! And it's located in the heart of Ginza, the trendiest area of Tokyo.
>> CHECK IT OUT HERE <<
---
When is the best time to visit Tokyo?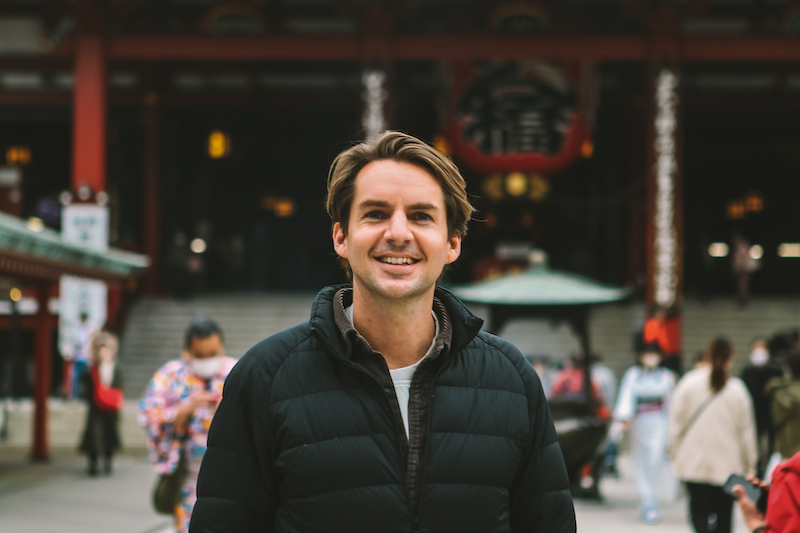 Spring and Autumn are by far the best time to visit Japan! The temperature is nice, the weather is dry and you can experience either the cherry blossoms or the autumn foliage in Autumn!
Summer is wayyyy too hot to enjoy walking around the city. We wouldn't necessarily recommend it. Winter is generally cold and overall not the best season to visit Tokyo, unless you plan a trip to the Japanese Alps, or a Ski trip to Hokkaido!
---
How many days to visit Tokyo?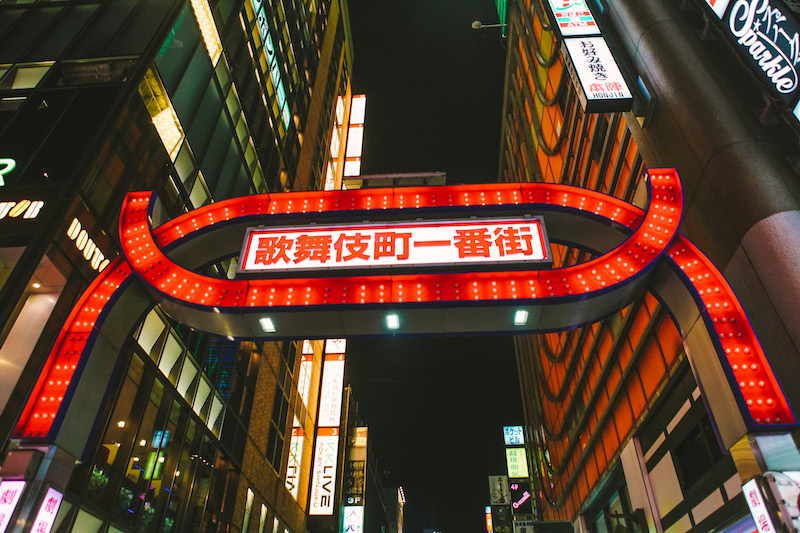 We get this question a lot! And to be honest it's not easy to answer… But overall if you want to get a good impression of the city, you need to spend at least 3 full days.
This would not be enough to cover everything we mentioned in this post, but you can visit a few of the best things to see in Tokyo.
You can also choose Tokyo as a base and do multiple day trips, either to Kawaguchiko to see Mount Fuji, or Nikko the spiritual place of Japan.
We listed the 10 BEST DAY TRIPS FROM TOKYO in this post.
---
In Conclusion about the best things to see in Tokyo
Tokyo is an amazing city that you will always remember.
Even though exploring Tokyo is far from easy, the megalopolis will immerse you in the heart of Japan.
An explosive mix of cultures, lots of people, a huge city, lights everywhere at night, and delicious food, Tokyo is without a doubt one of the most exciting places on earth!
Walking the streets of Tokyo is a real pleasure that keeps wanting us to go back year after year!
Tell us: what was your favorite part of your week in Tokyo? Leave a comment below…
You can find all our posts about Japan here.
---
Related Posts
10 INCREDIBLE FACTS ABOUT TOKYO YOU MIGHT NOT KNOW
13 BEST DISTRICTS YOU MUST VISIT IN TOKYO
10 BEST THINGS TO SEE IN MONZEN-NAKACHO IN TOKYO
CHECK OUT THE INCREDIBLE SHINJUKU DISTRICT!
INCREDIBLE THINGS TO SEE IN AKIHABARA
15 AWESOME THINGS TO SEE IN HARAJUKU
BEST THINGS TO SEE IN KOENJI IN TOKYO
EXPLORE KAGURAZAKA, THE LITTLE PARIS OF TOKYO
DISCOVER TSUKIJI OUTER MARKET IN TOKYO
BEST THINGS TO DO IN GINZA, TOKYO LUXURY DISTRICT
DISCOVER MEIJI SHRINE AND YOYOGI PARK IN TOKYO