WHAT ARE THE BEST THINGS TO DO AT LAKE YAMANAKA? WHERE TO STAY AROUND LAKE YAMANAKA? WHERE ARE THE BEST VIEWPOINTS TO SEE MT. FUJI AROUND LAKE YAMANAKA?
Lake Yamanaka is the largest lake in the "Fuji Five Lakes" region. An area that offers the best views of Mt. Fuji.
The best-known and most frequented of these five lakes is Lake Kawaguchi. This is because Lake Kawaguchi is more developed in terms of tourism.
Lake Yamanaka is much more laid back. Perfect if you want to stay away from the crowd, or want to enjoy a camping trip!
Hakone is another beautiful place where you can observe Mt. Fuji. READ: 15 INCREDIBLE THINGS TO SEE IN HAKONE
We recommend visiting Yamanaka during autumn to see the wonderful fall foliage or in spring for the beautiful flowers all around the region. Also, during these 2 seasons you will have more chances to see Mount Fuji, which is often clouded otherwise.
Here is a glimpse of what Lake Yamanaka looks like:
---
1. Start your visit with Lake Yamanaka Observatory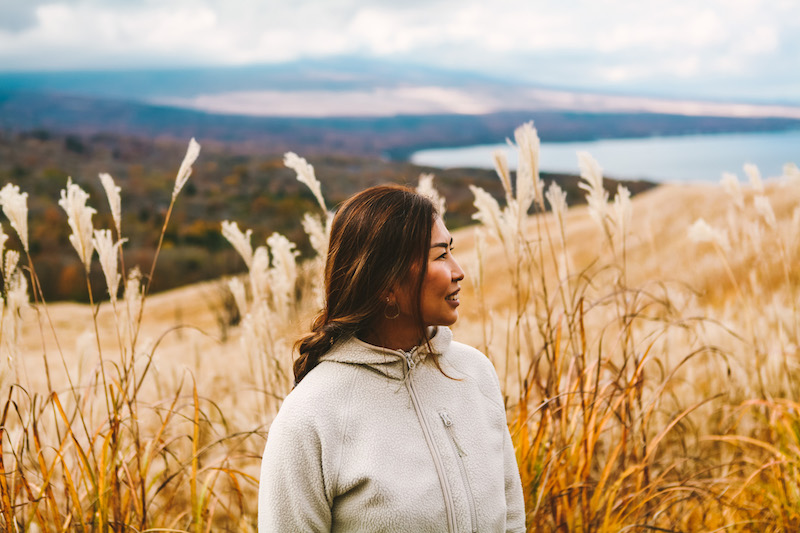 After spending 2 full days in Hakone, we continued our trip around Mt. Fuji with Lake Yamanaka.
Before reaching the lake, we stopped at the Yamanaka observatory on a hill (here is the exact location). Although there is a parking lot, the view from there is not the best. Continue driving for about 100m, you will see many cars stopped along the road.
From there you can see the majestic Mt. Fuji, the lake, and the beautiful surrounding nature. Unfortunately that day, it was rather cloudy, so we could not see Mt. Fuji entirely.
Well the place was gorgeous anyway.
The pampas grass fields in autumn are especially fantastic and spectacular.
---
2. Make a stop at Yamanaka Hananomiyako Park for a great view of Mount Fuji
With Mt. Fuji in the background, the park boasts an area of about 300,000 square meters with beautiful seasonal flowers such as tulips, sunflowers, and cosmos.
It's huge and it's beautiful!
In the paid area "Seiryu no Sato", there are many facilities where you can play. A fun place for kids.
On a clear day, this is one of the best spots to take photo of Mount. Fuji!
Location: here
Website: here
---
3. Enjoy a bicycle ride around the lake, one of the best things to do in Yamanaka
Lake Yamanaka has a 14 kilometers cycling road that goes around the lake. It is super easy to rent a bicycle at Lake Yamanaka, There are a few shops located around lake. Such as here.
You can rent all sorts of bicycle, even tandem a 2-person bicycle.
The track around the lake is particularly beautiful during autumn!
---
4. Go for a scenic cruise on the lake
At Lake Yamanaka you can't miss the huge Swan Boat. We already talked about the huge Pirate Ship in Hakone or even the Castle boat in Lake Toya. Not sure, why the cruise boat on the lake have to be so… how to say… kitsch maybe. Well, it's all part of the fun in Japan, isn't it?
Nevertheless, going on a cruise on the "wonderful" Swan Boat is one of the best things to do in Lake Yamanaka! And the interior of the boat is actually much nicer than the outside. Very cozy actually 😉
There are two platforms, the Asahigaoka Pier platform and the Yamanaka Pier platform. It takes about 25 minutes to go around Lake Yamanaka.
Website: here
Price: 1,000 Yen for adult and 500 Yen for Children
---
5. Ride Yamanaka sightseeing bus to see the main sights around Lake Yamanaka

Board Yamanaka sightseeing bus for the heritage tour around the Lake Yamanaka.
There are bus stops at many sightseeing spots, so you can easily hop on and hop off.
Click here to see the bus route map (pdf)
Website: here
It cost 1,500 Yen for adult and 750 Yen for children (valid for 2 days).
---
6. Check out Yamanaka Suwa Shrine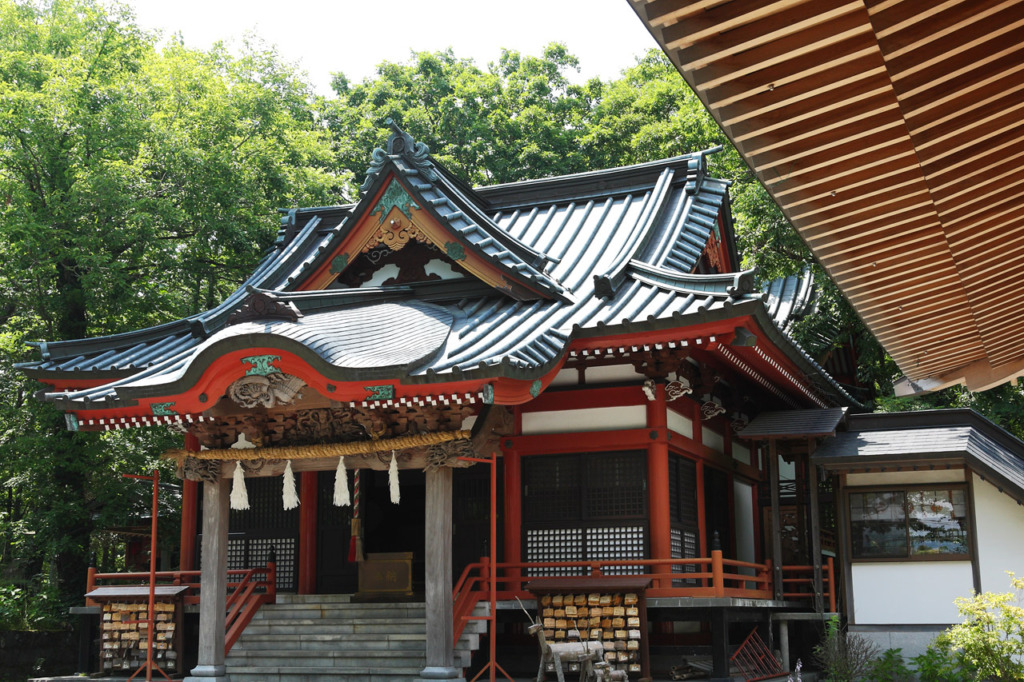 Not as big as many other shrines in Japan, the Yamanaka Suwa Shrine is beautiful nevertheless thanks to its surrounding environment. If you are in the area, we recommend a quick stop at Suwa Shrine.
Location: here
---
7. Oshino Hakkai Village, the best things to visit near Lake Yamanaka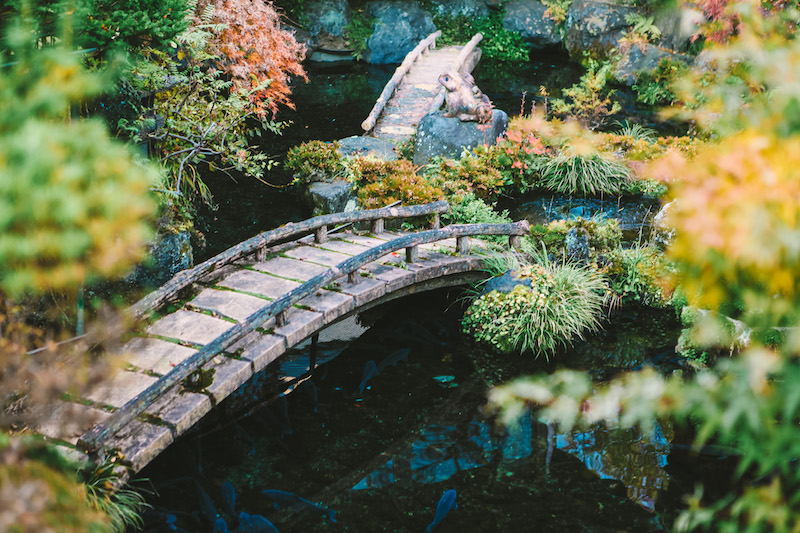 Oshino Hakkai Village is our favorite place to visit around Lake Yamanaka! Make sure to check it out as this is one of the cutest places to visit in Japan!
There are many scenic ponds, with plenty of restaurants, cafes, and snacks around. The village is really cute and worth spending a few hours wandering through the various alleys and finding all the ponds!
Deguchi Pond, Okama Pond, Choshi Pond, Sokonashi Pond, Nigori Pond, Waku Pond, Kagami Pond, and Shobu Pond, each with its own history of Fuji worship.
Take your time to fully enjoy this place. This is one of the best things to see in Lake Yamanaka.
Location: here
Admission: FREE
---
8. Enjoy the view of Mount Fuji at Nagaike Water Park
Nagaike Water Park is a beautiful park which offers a great view of Mt. Fuji. It is located on the shores of Lake Yamanaka, and has a great waterfront promenade (the cycling road also passes through Nagaike Water Park).
Nagaike Water Park is one of the best things to see in Lake Yamanaka.
On days when the weather conditions are good, Mt. Fuji standing in front of you is reflected on the surface of the lake. You can also enjoy the beautiful swans playing in the lake.
---
9. Have fun at Oshino Ninja Village
Oshino Shinobi no Sato is a hands-on ninja theme village. You can try your hand at the shuriken and the ninjutsu, or enjoy a show by a ninja group.
Inside the park, you can rent ninja costumes for both adults and children and take plenty of fun photos!
Location: here
Website: here
---
10. Enjoy plenty of water sports at Lake Yamanaka
In Summer, you can enjoy plenty of water spots activities at Lake Yamanaka. One of the most famous activities is wakeboarding. You can also rent Stand-up Paddle Boards, go on a tube ride and even go fishing.
We recommend Hakutata Marine (website).
---
Best hotels at Lake Yamanaka
Here are our recommendations of best places to stay around Lake Yamanaka:
HOTEL MT. FUJI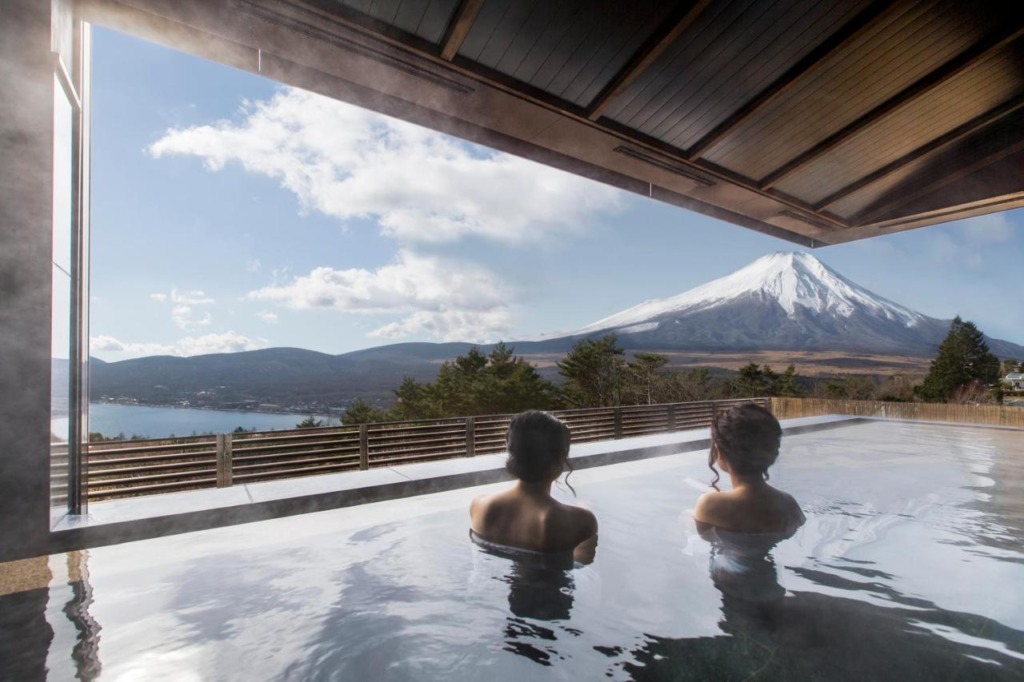 This hotel is perfectly located right by Lake Yamanaka and directly facing Mt. Fuji.
Hotel Mt. Fuji offers two separate onsen baths both with spectacular Fuji views. The rooms are spacious and the bed comfortable. They also serve a great breakfast with western options.
READ: HOW TO TAKE AN ONSEN IN JAPAN?
---
FUJI MARRIOTT HOTEL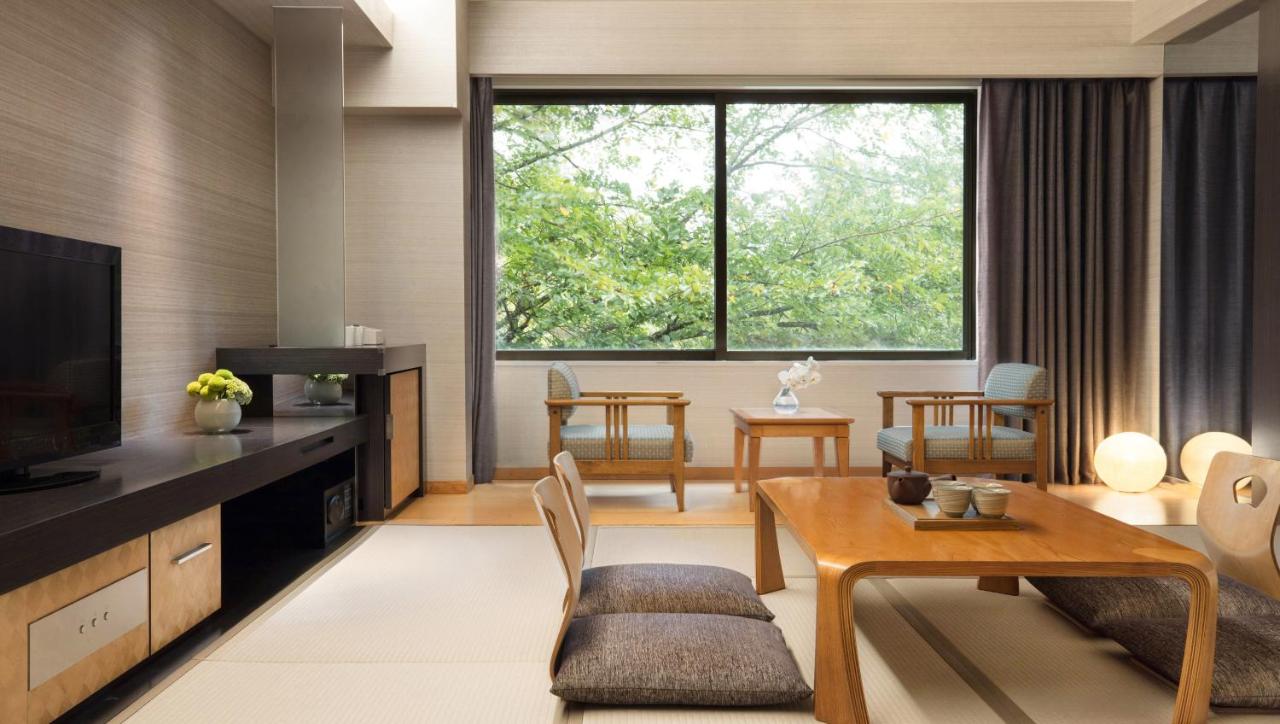 The Fuji Marriott Hotel is one of the most luxurious hotels in the area. It's absolutely gorgeous (although not directly by Lake Yamanaka). Here it's all about comfort and being pampered during your trip to Lake Yamanaka. MORE INFORMATION HERE>
---
RAKUTEN STAY VILLA
The Rakuten Stay Villa, is the best option if you are traveling as a group. Up to 10 people can sleep comfortably in the villa. Which makes it one of the most affordable options for large group! Besides the villa is absolutely stunning, modern and clean!
---
How to get to Lake Yamanaka from Tokyo?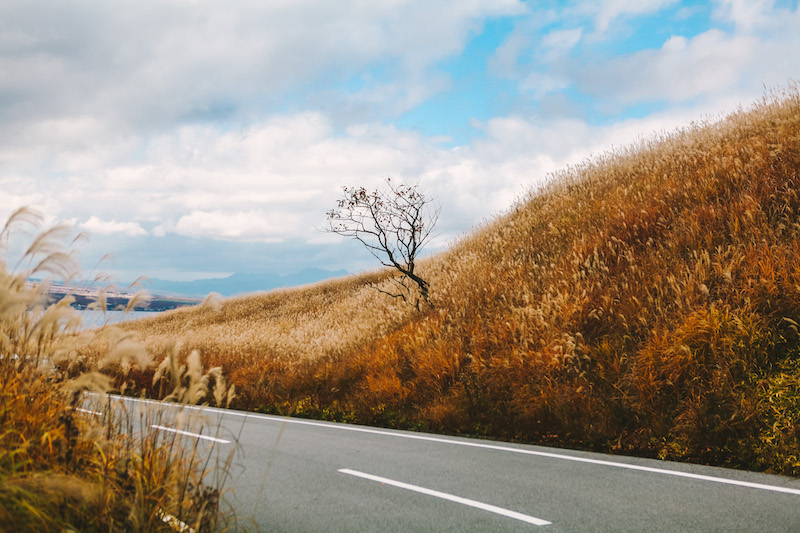 Reach Yamanaka by bus
This the best option from Tokyo!
From Shinjuku (Busta Shinjuku station) take the highway bus all the way to Lake Yamanaka. Check the bus timetable and reserve your seat in advance here.
The journey takes 1h15min. Yup, it's that easy to reach Yamanaka from Tokyo 🙂 Which makes it a perfect day trip destination.
Once you reach Yamanaka we recommend taking the Yamanaka sightseeing bus, which will stop at all the main attractions around the lake.
Getting to Yamanaka by car
You can easily reach Yamanaka by car from Tokyo. If you rent a car in Japan, we highly recommend Nippon-Rent-A-Car in Japan. We always use them, their service is top notch!
Private Transfer
Again, if you are a group of people, why not booking a van with a private driver. This would be the easiest way to enjoy a visit of Lake Yamanaka. To book a car, check the information here.
---
How many days to visit Lake Yamanaka?
Lake Yamanaka can be visited within a day. However, you can easily spend a night there, enjoy an onsen or do some water activities. So 1 or 2 days would be ideal.
---
Best time to visit Lake Yamanaka?
One of the main reason to visit Lake Yamanaka is to see Mount Fuji. Now, beware that Mount Fuji is very often covered by a thick cloud… sadly.
However, you will have more chances to see Mt. Fuji in Winter or in the colder days of Autumn and Spring. But you can also have beautiful clear days in summer. It's just that the humidity will be higher and the chances of being cloudy higher too.
---
Other things to see near Lake Yamanaka?
HAKONE
Hakone is one of the best places to visit in Japan. It's a region with significant geothermal activity. There are therefore many onsen (Japanese hot springs).
Around Lake Ashi, you can also visit the famous and stunning Hakone Shrine, the Hakone Checkpoint and admire Mount Fuji of course!
A visit to Hakone is a must if your are in visiting in Japan. For people living in Tokyo, Hakone is also one of the best day trip or weekend trip from the capital
READ: 15 AWESOME THINGS TO SEE IN HAKONE
---
LAKE KAWAGUCHI
Lake Kawaguchi is our favorite part of the Five Lake Region. Here is the view of Mount Fuji is simply breathtaking.
Besides, it is there that the famous Arakura Fuji Sengen Jinja Shrine is located. One of the most famous spot in the whole of Japan (see our photo above)
From Lake Yamanaka it takes about 30min by car and 1h40 by bus.
READ: 15 BEST THINGS TO SEE AT LAKE KAWAGUCHI
---
Related posts
15 BEST THINGS TO SEE IN HAKONE NEAR MT. FUJI: here
15 INCREDIBLE THINGS TO SEE AT LAKE KAWAGUCHI: here
10 BEST THINGS TO SEE IN MATSUMOTO: here
VISIT NARAI-JUKU ALONG NAKASENDO: here
FULL GUIDE FOR A VISIT OF TSUMAGO ALONG NAKASENDO: here
10 BEST THINGS TO SEE IN MONZEN-NAKACHO IN TOKYO: here
EXPLORE KAGURAZAKA, THE THE LITTLE PARIS OF TOKYO: here
DISCOVER JOZANKEI ONSEN IN HOKKAIDO: here
BEST THINGS TO SEE IN KYOTO: here
20 BEST THINGS TO SEE IN OTARU, HOKKAIDO, JAPAN: here
VISITING FURANO IN HOKKAIDO DURING WINTER: here
WHAT TO DO IN NISEKO, HOKKAIDO: here
OBUSE, A BEAUTIFUL TOWN IN JAPAN WORTH A VISIT: here
FULL GUIDE FOR VISITING HAKUBA IN JAPAN: here
12 AWESOME THINGS TO SEE IN LAKE TOYA, HOKKAIDO: here